Eman Ahmed, the world's heaviest woman has successfully undergone weight-loss surgery after losing over 100 kgs after she was flown to Mumbai from Egypt for treatment last month.
A team of doctors at Saifee hospital performed a laparoscopic sleeve gastrectomy on Eman on March 7, the hospital said in statement today.  
''Eman successfully underwent a Laparoscopic Sleeve Gastrectomy on March 7th 2017 at Saifee Hospital. She had an uneventful surgery and anaesthesia course," said a hospital statement.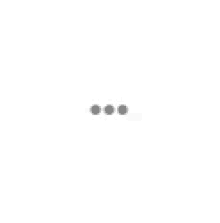 She is now in post-operative care. The 36-year-old is now on a oral fluids diet and accepting them well. The medical team treating her will make efforts to cure all her associated medical problems, and get her fit enough to fly back to Egypt as soon as possible, the hospital said. 
Before being brought to Mumbai in a specially chartered flight, Eman was confined to her bed and had not moved out of her house for the last 25 years. 
After landing here, she was lifted, along with the bed on which she laid while travelling, with the help of a crane and taken to the hospital. The bed was made especially for her travel. Eman is currently under the care of city-based bariatric surgeon Muffazal Lakdawala and his team. 
(Feature image source: AFP)