Cricket, here, is a religion. We have our idols. We have our heroes.
There's drama, chases, nail-biting ends, spectacular performances, tributes and what not. Everything that proves, it is more than just a sport. 
In fact, it is a collection of memories. Full of moments that bring out emotions, in those who play it and those who watch it. Because somehow, we are all part of it. We are all part of the emotion.
Here are 25 photos that prove the same:
1. Misbah Ul Haq falls to his knees as the Indians celebrate their first World T20 win. 
It was an emotional ride for both sets of fans and teams.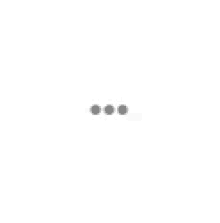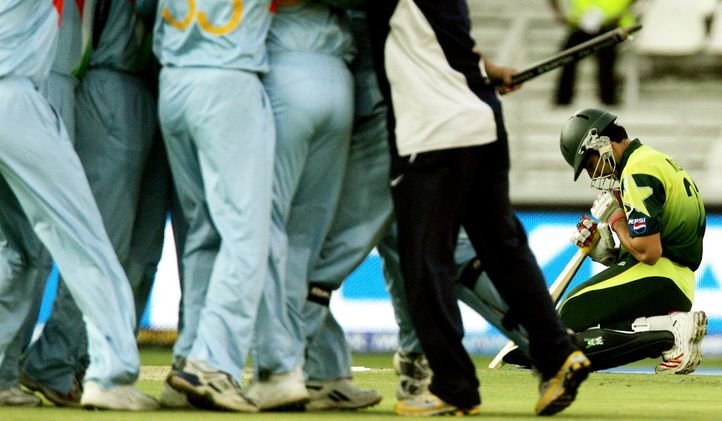 2. Virat Kohli bids farewell to Kumar Sangakkara, after the legend's final Test.
Kohli also sent him a personal note thanking him for his contribution to the game.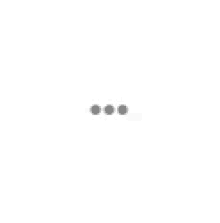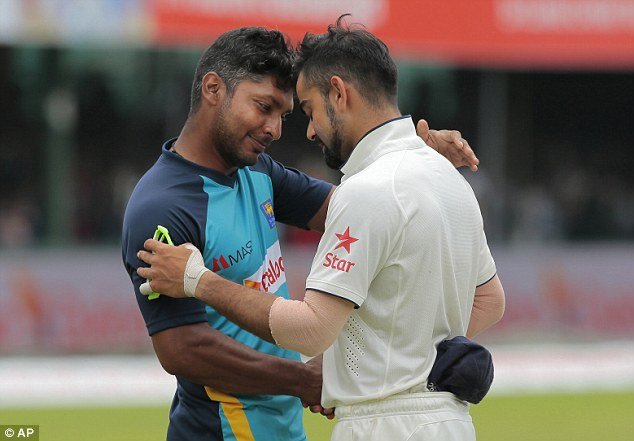 3. Andrew Flintoff consoles Brett Lee after England clinched a famous two-run victory in the Ashes.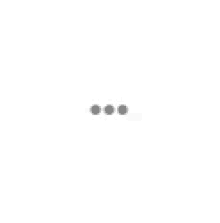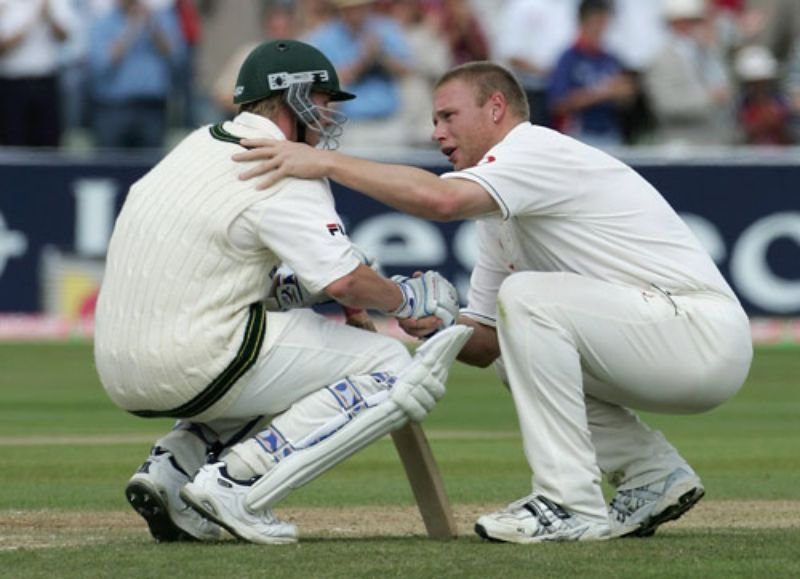 4. Kohli slumps to his knees after a tiring and match-winning knock against Australia in the 2016 World T20.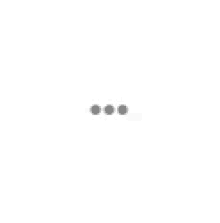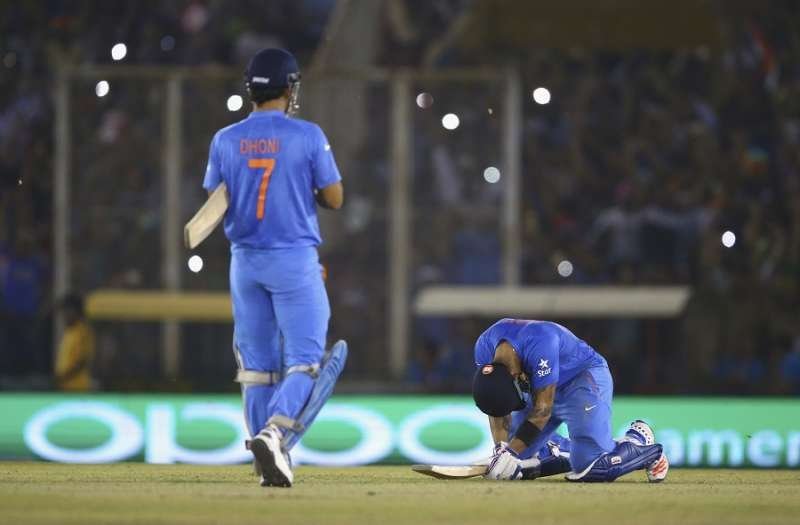 5. Graeme Smith walks in to bat with a broken arm after the 9th wicket fell for South Africa against the Aussies.
His effort went in vain, but his heroics did not.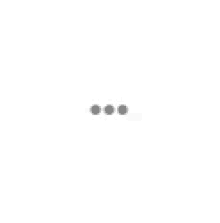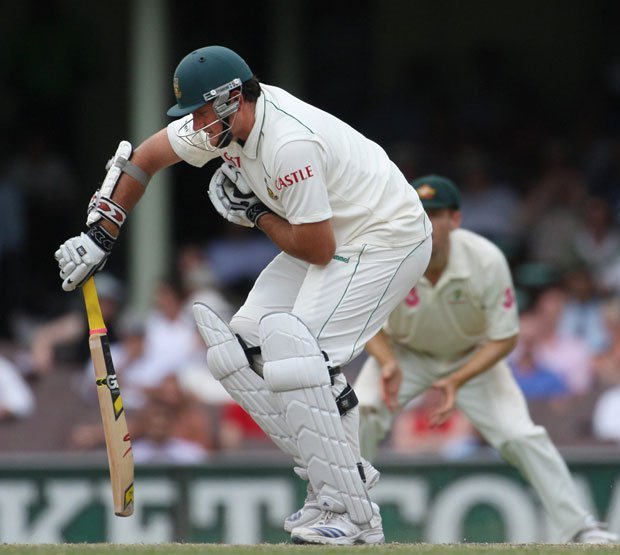 6. Virat Kohli dedicates his match-winning half century to Sachin Tendulkar, at the 2016 World T20, vs Pakistan.
Sachin was in the stands and thanked Kohli for the incredible gesture.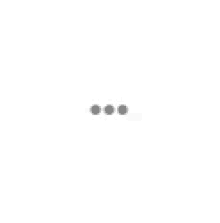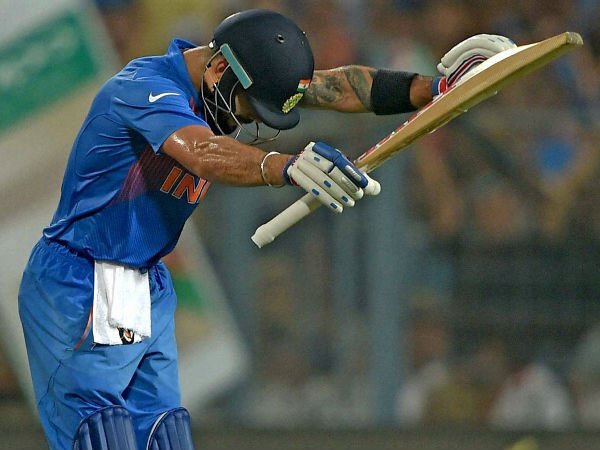 7. AB de Villiers in tears after South Africa get knocked out of the 2015 World Cup.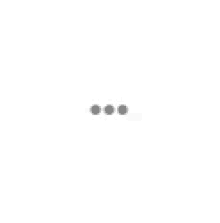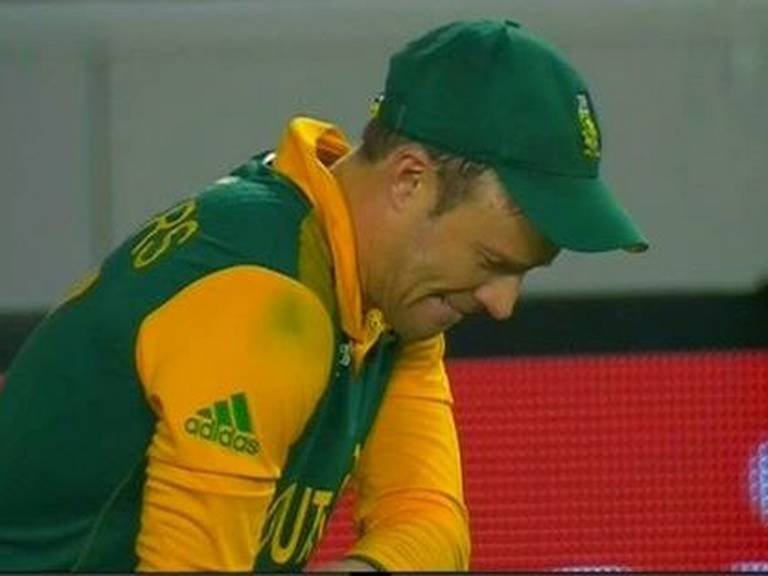 8. Virat Kohli gifts his bat to Pakistani pacer Mohd Amir before the India-Pakistan World T20 match, 2016.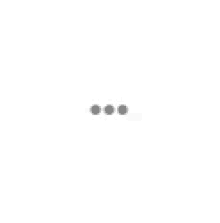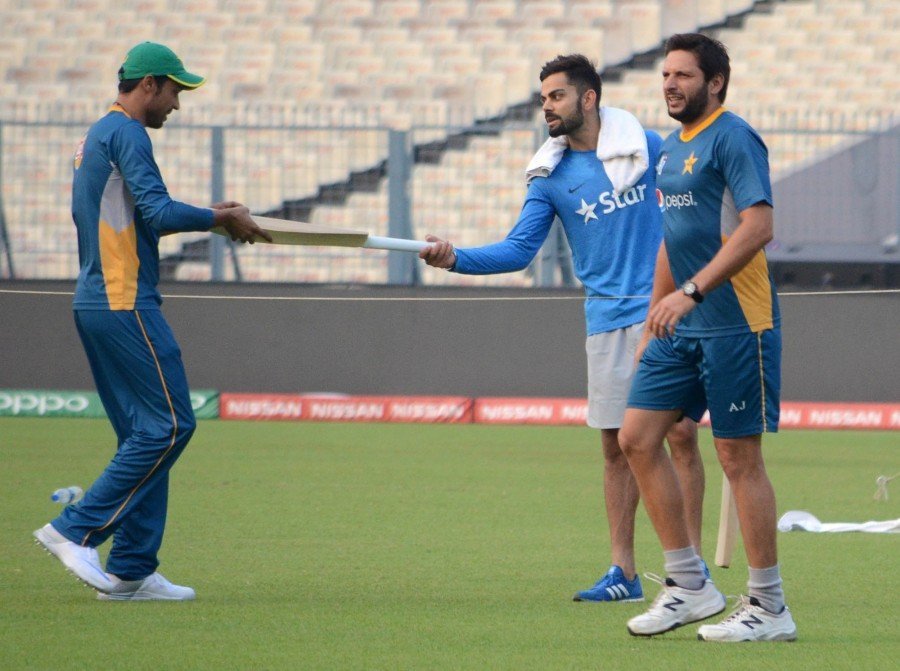 9. Sachin Tendulkar bids goodbye to the game that saw him become God.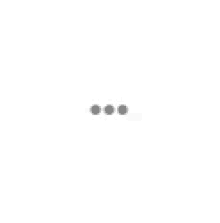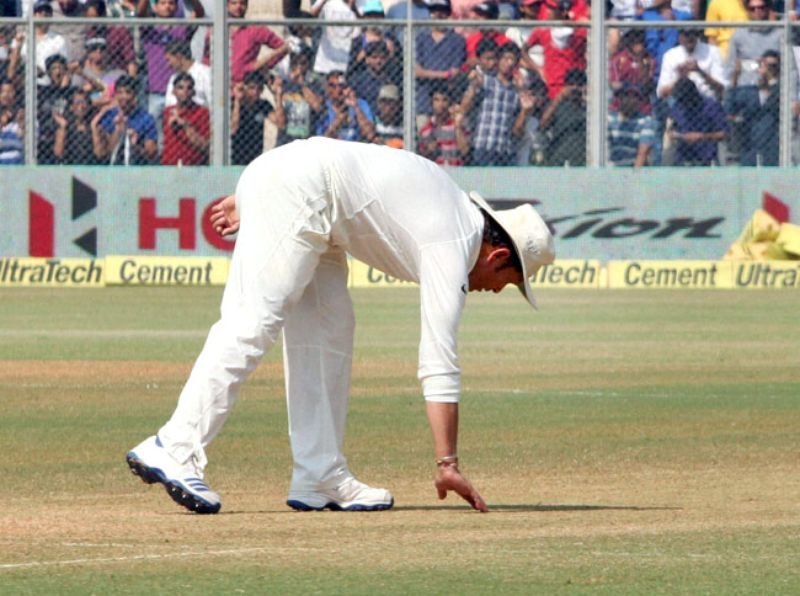 10. Grant Elliot consoles Dale Steyn after the Kiwis knocked out South Africa to reach the 2015 WC final.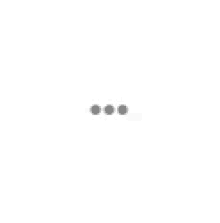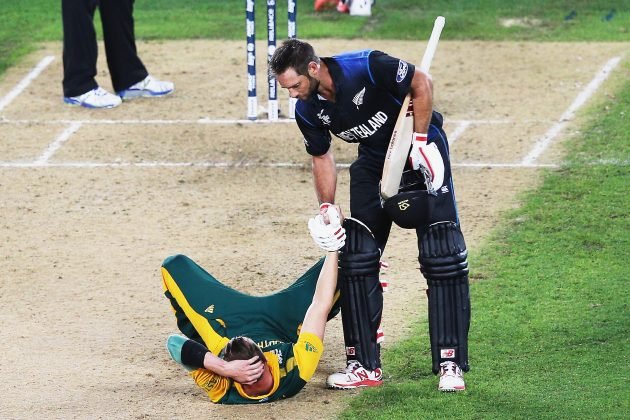 11. Yuvraj Singh offers sympathy to Wahab Riaz, whose Chamions Triphy 2017 ended with an injury.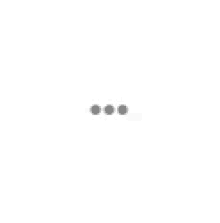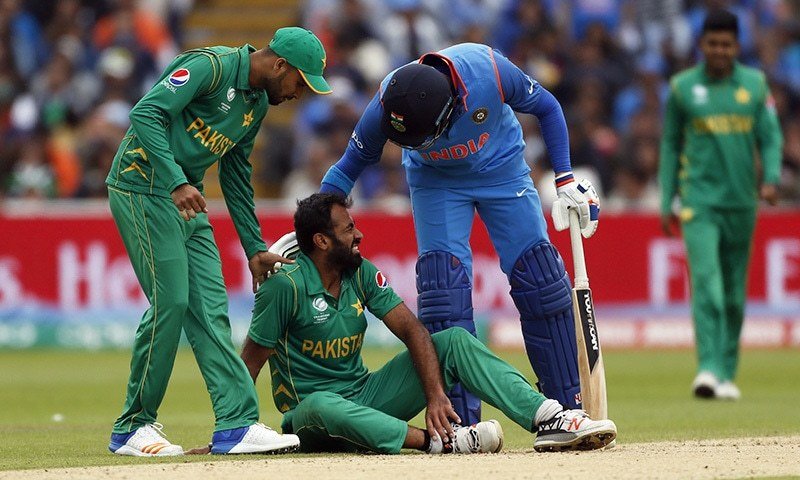 12. Steve Smith pays tribute to the then recently deceased Phil Hughes.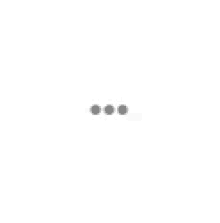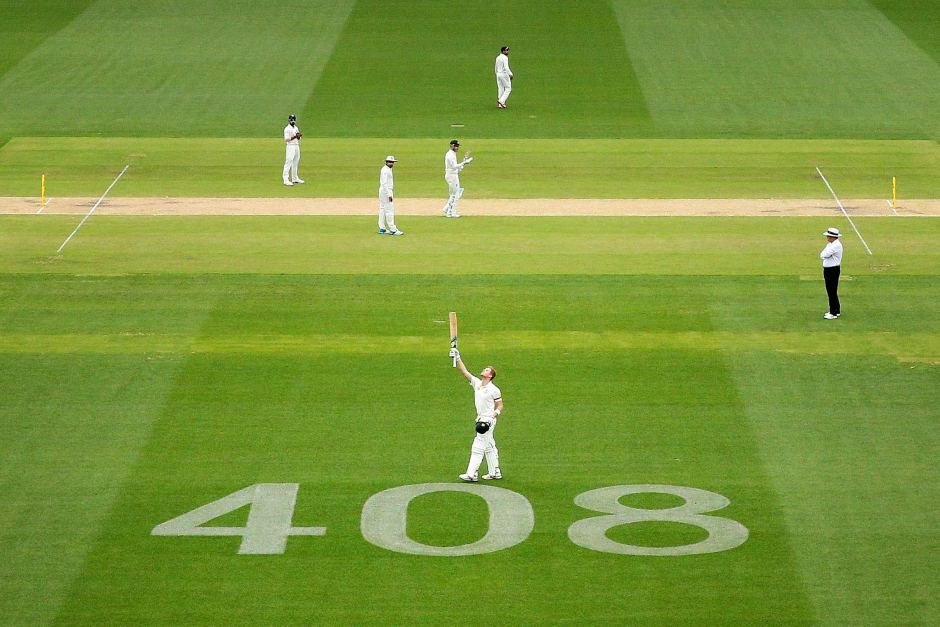 13. South Africa's Imran Tahir prays with Afghani players on the eve of their match.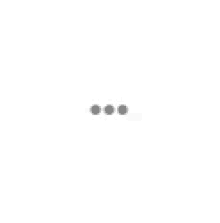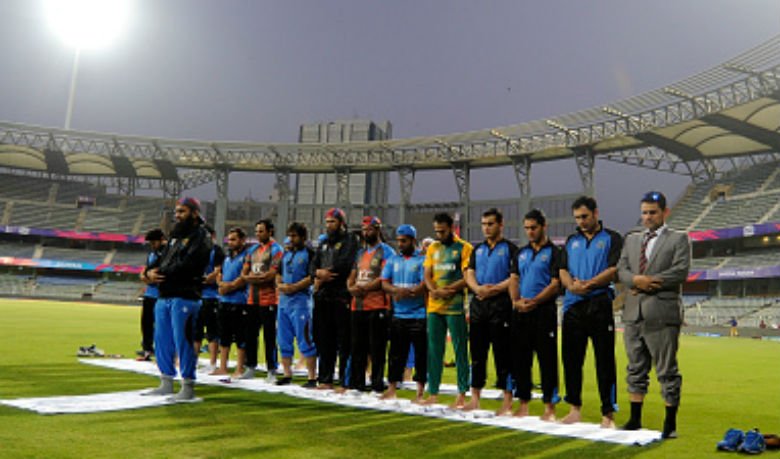 14. Afghanistan players celebrate a rare win against West Indies to end their 2016 World T20 on a high.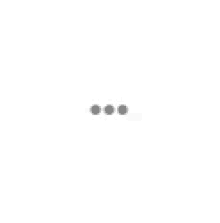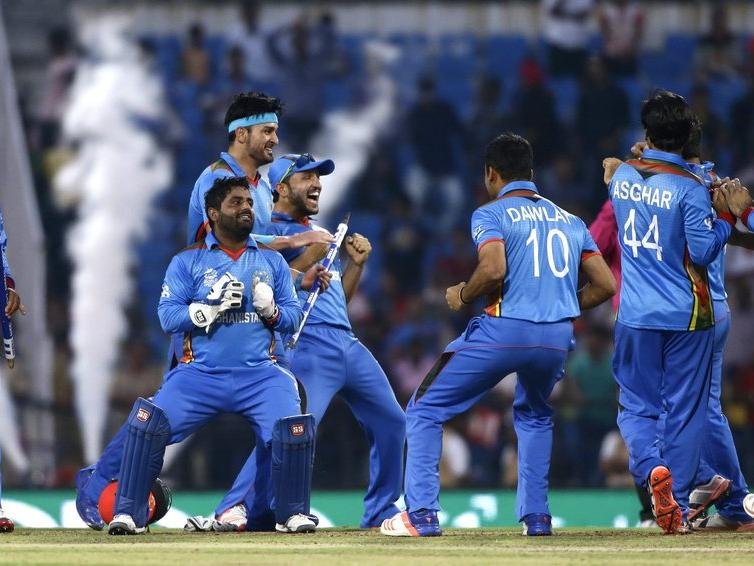 15. Yuvraj Singh thumps his chest after an emotional blitzkrieg of 150 runs against England in Jan, 2017.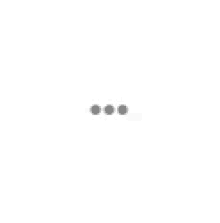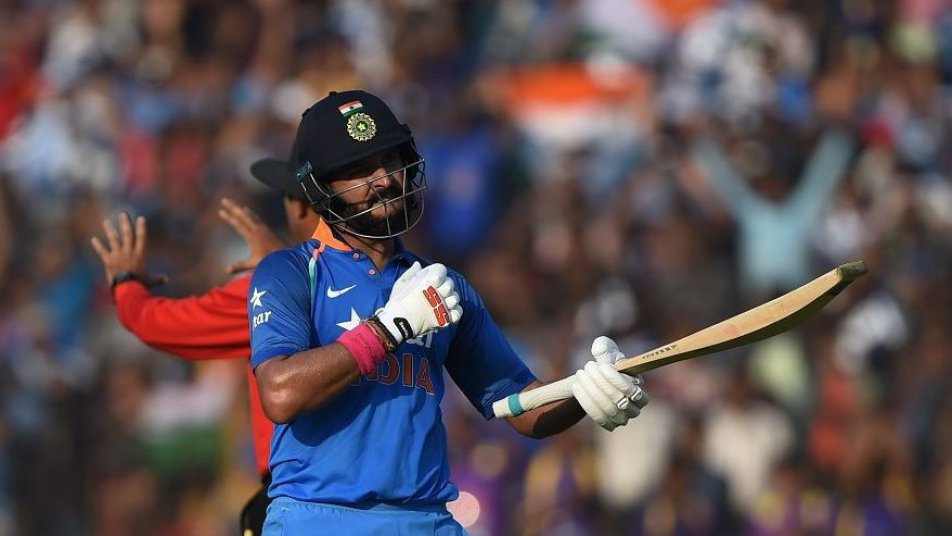 16. Inzamam Ul-Haq in tears after he is dismissed for one final time in ODIs.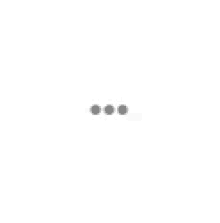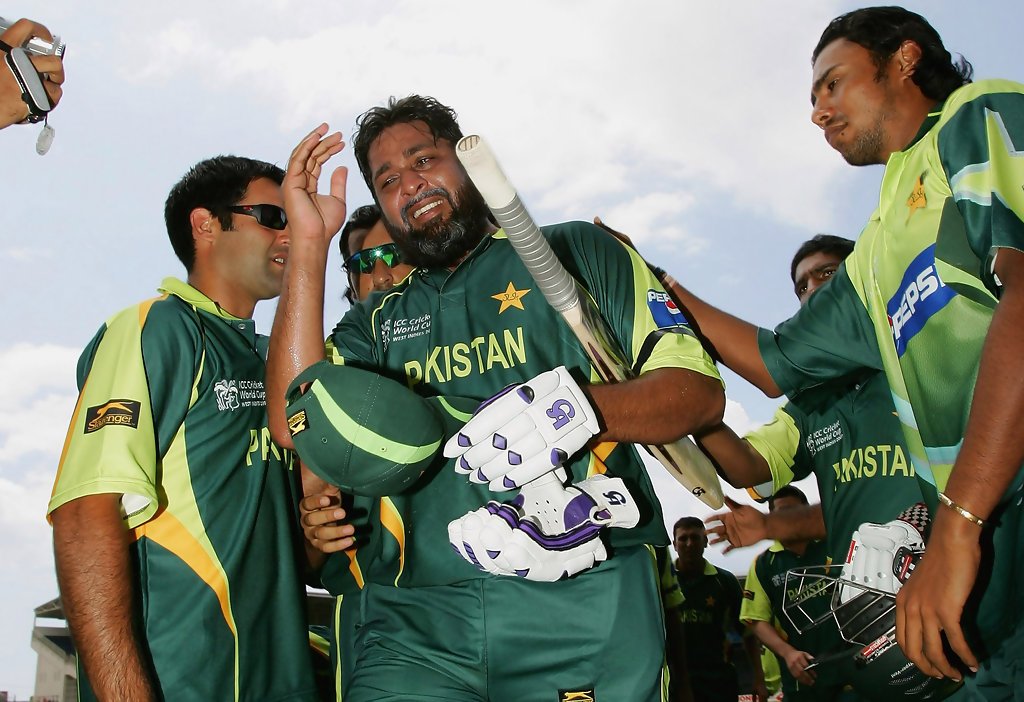 17. Two of Pakistan's greatest Test players, Misbah Ul Haq and Younis Khan embrace for one last time on the pitch.
They both retired after the game.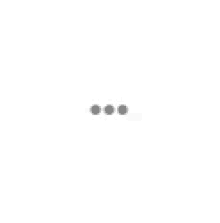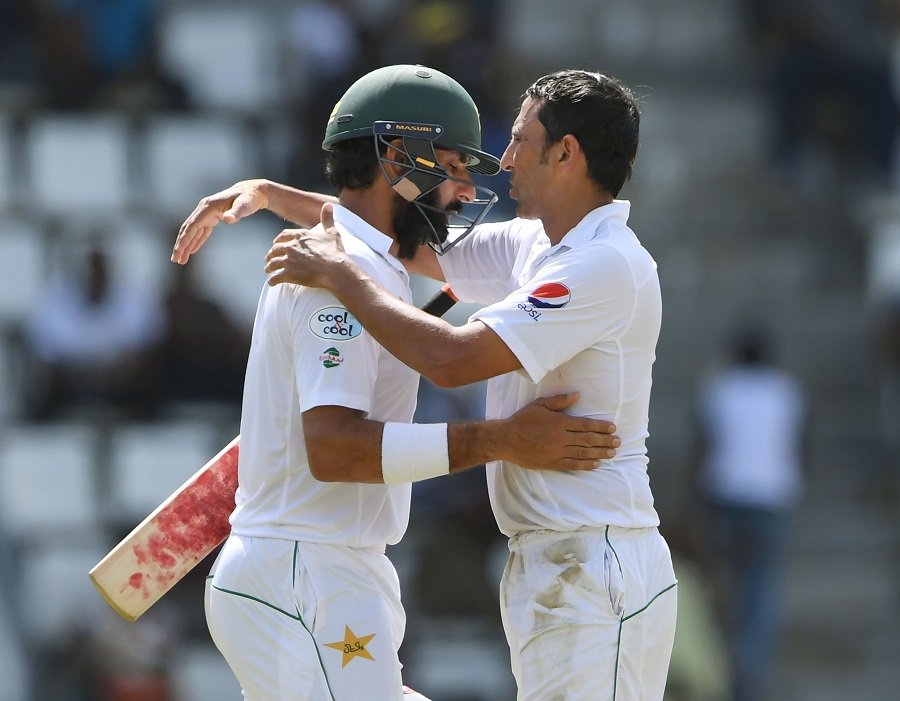 18. Players of the Bangladesh team in tears after losing the Asia Cup final to Pakistan in 2012.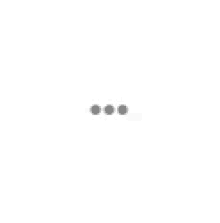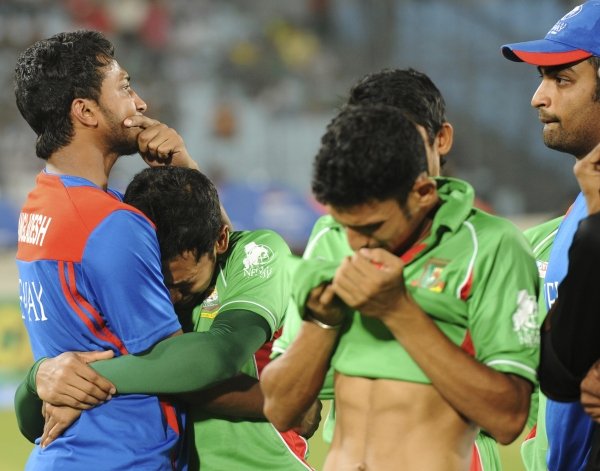 19. Virat Kohli, dejected, after India lose to West Indies in the semi-final of the 2016 World T20.
Kohli carried India through the tournament with a string of great performances.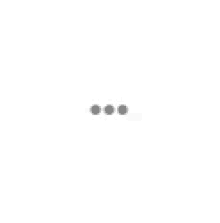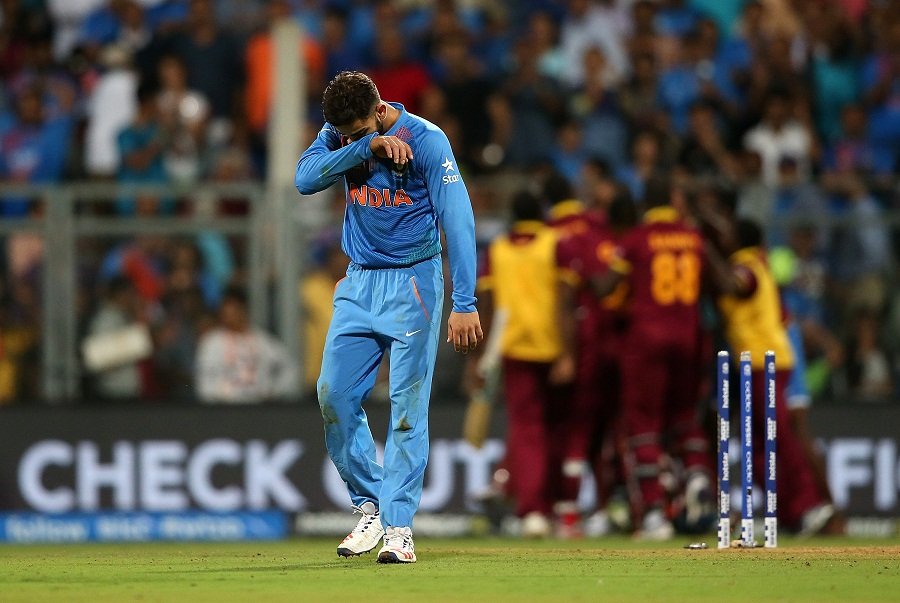 20. Rahul Dravid receives the guard of honour from the Rajasthan Royals before his last match at the CLT20.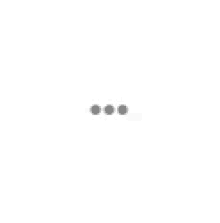 21. Kumar Sangakkara may have lost the match, but his reaction to India's victory in the WC final made him a winner in everyone's book.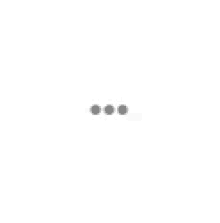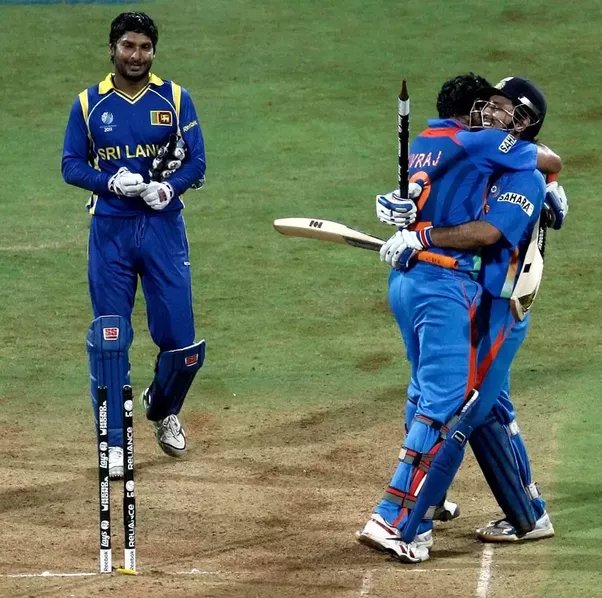 22. The Indians puts their bat out, in honour of the late Phil Hughes.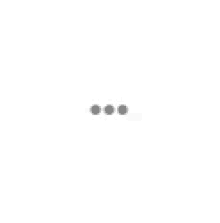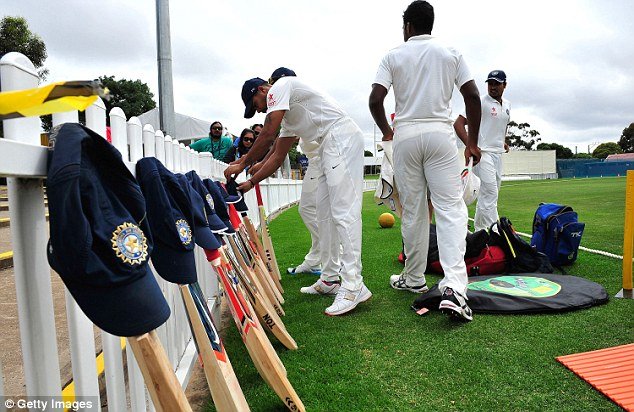 23. Irfan Pathan consoles Keiran Pollard as the West Indian's valiant effort went in vain against India.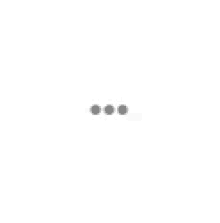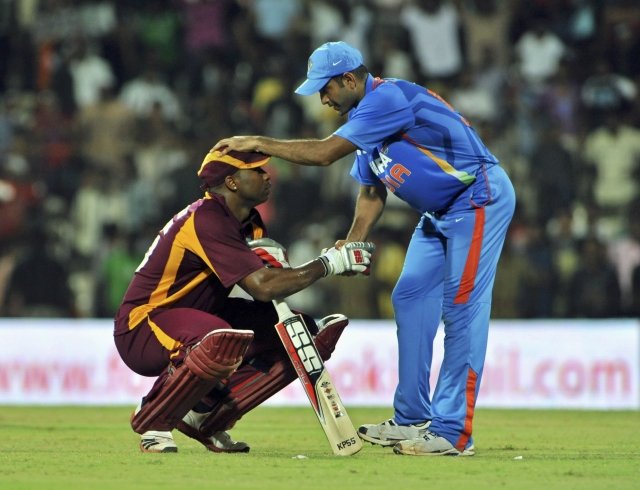 24. To honour all mothers, the Indian players sport jerseys with the name of their moms.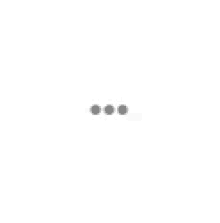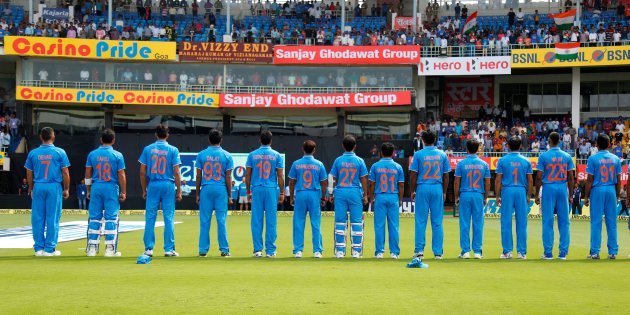 25. Yuvraj breaks down as India win the World Cup again after 28 years.
He was adjudged Man of the Series. Yuvraj also had cancer, but didn't know about it and played through the pain, making this moment extremely powerful.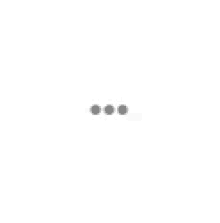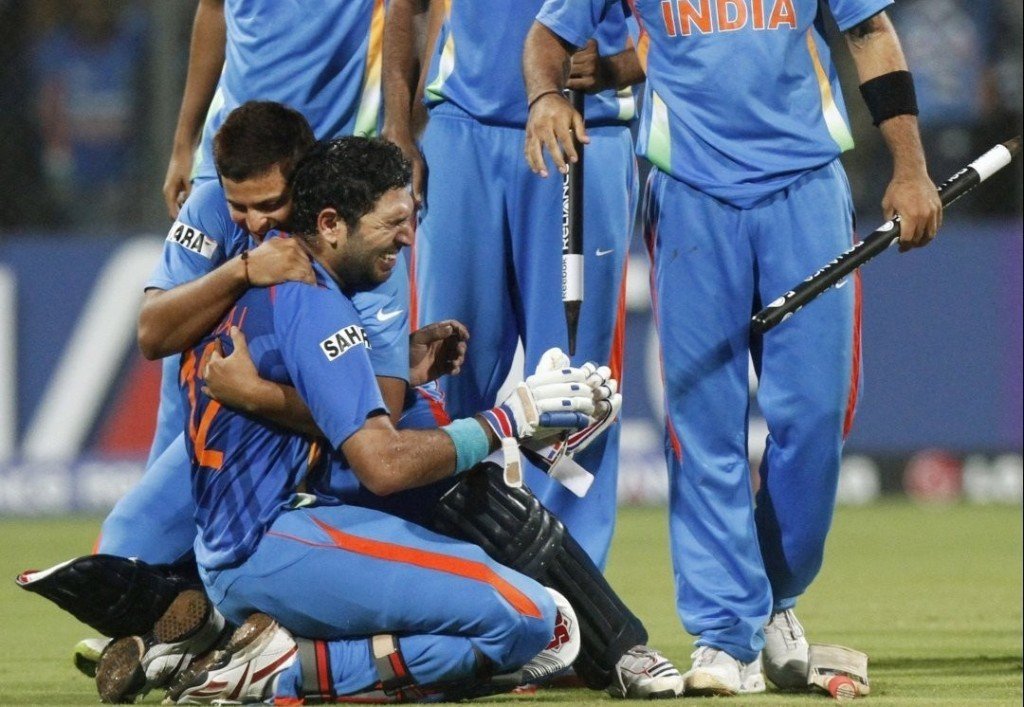 The definition of emotion in cricket can vary. Surely, there have been more such moments over the years. These few were to prove, once again, that cricket is more than just a sport.