Take a pause and think back to the last month – because, you may have not realized it, but a lot happened in India, and across the globe, in August. 
And the most 'important' of those events get hilariously summarized by stand-up comedian Shridhar Venkataramana, in his set, Man vs. Wild, Amazon Fire & Article 370.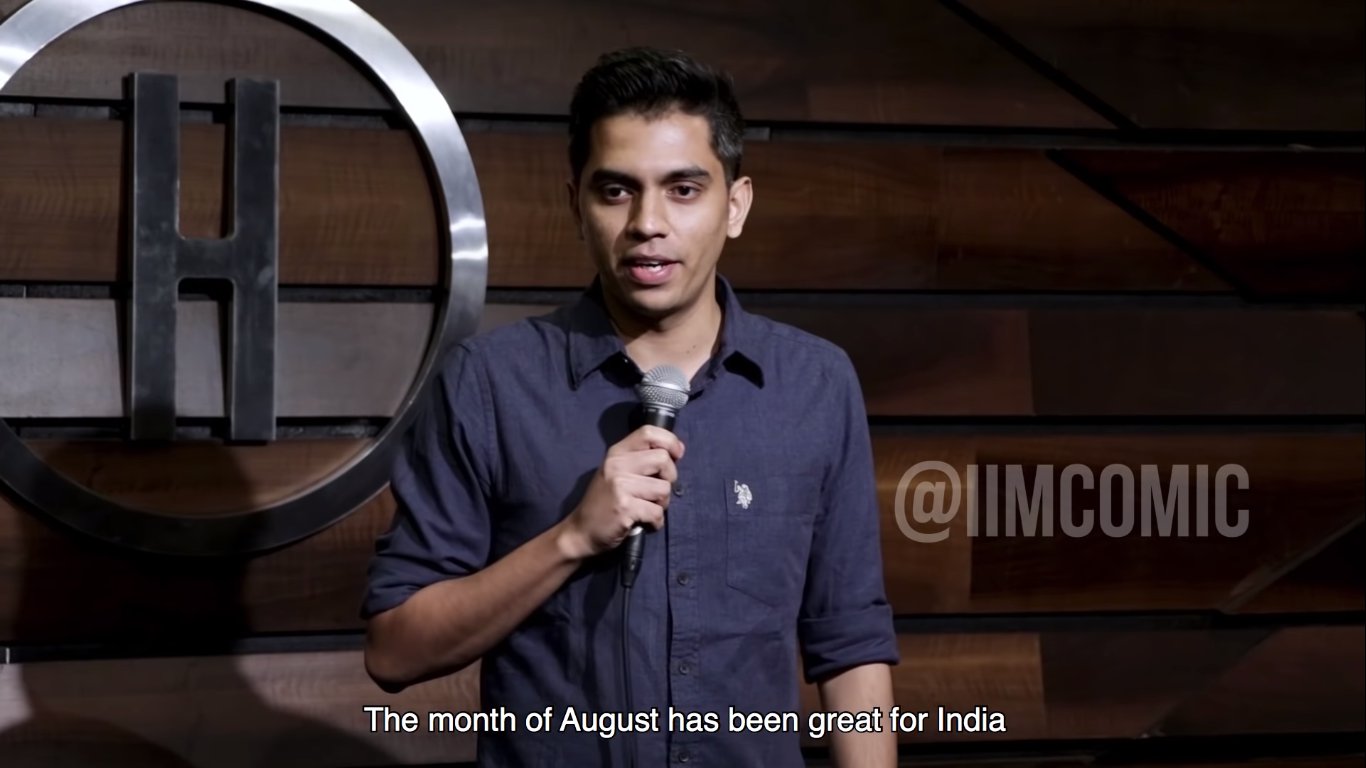 He begins by talking about one of India's greatest achievement – P.V. Sindhu winning the BWF World Championship Title. And he was always sure she'd get the gold.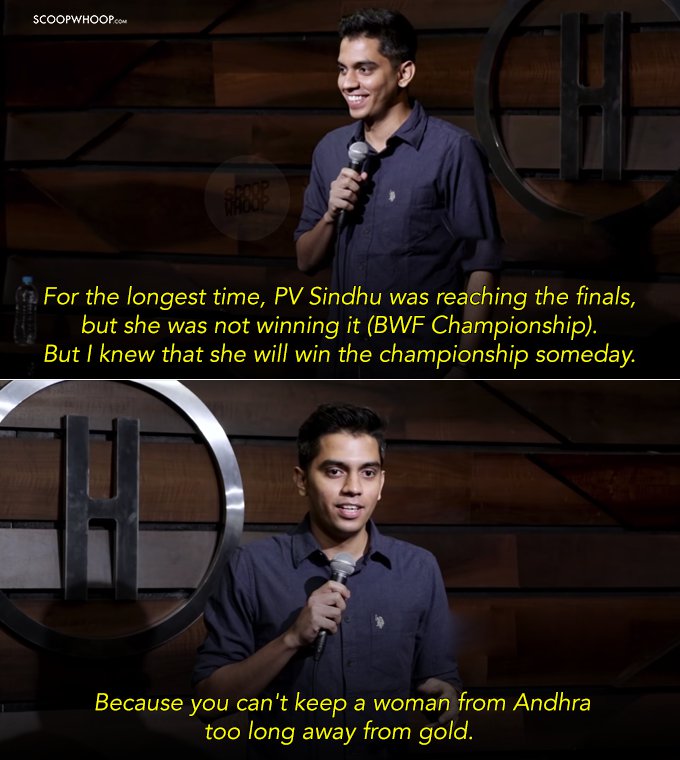 He also takes the audience through the iconic Man Vs. Wild episode, which featured PM Modi.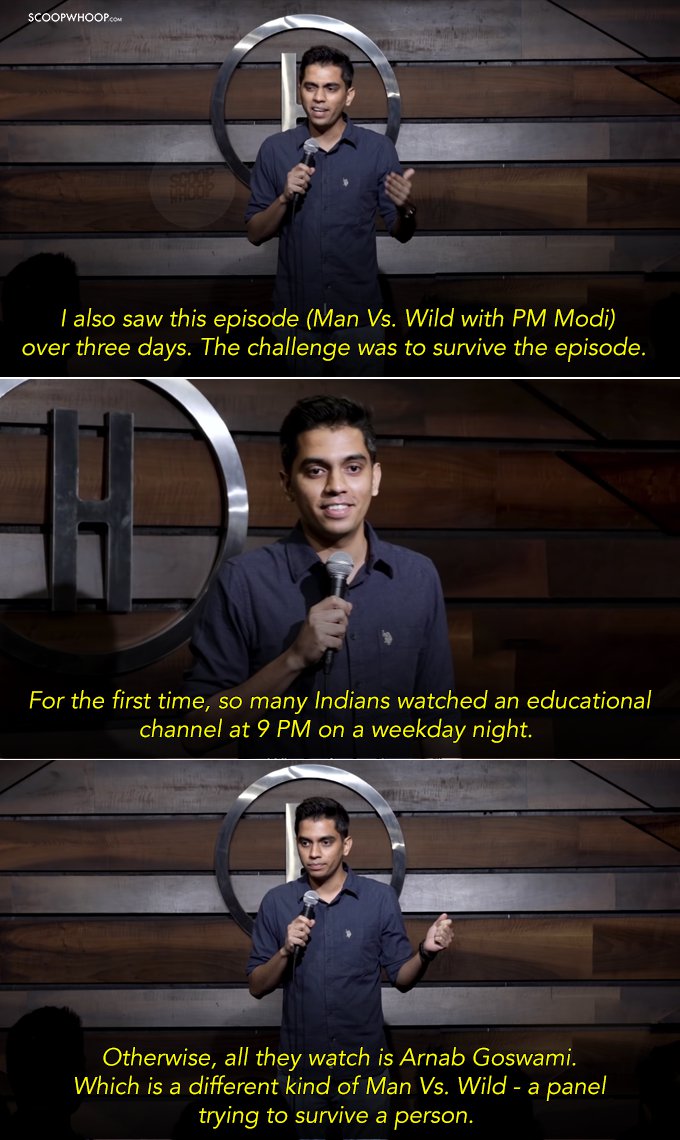 Shridhar believes that Modi ji could appear on other shows as well, barring one.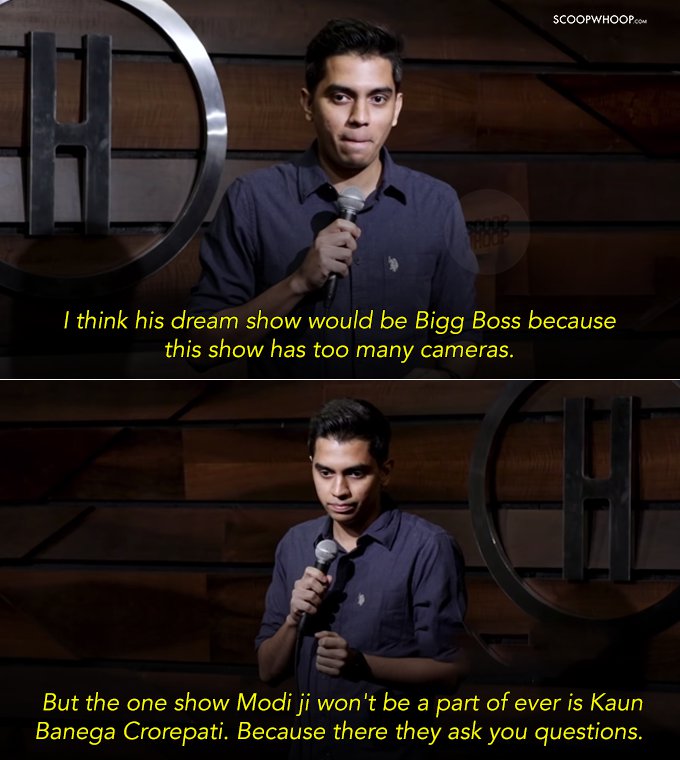 The catastrophic Amazon fires also feature in his set. Though his focus is on the 'unique' solution that Pornhub offered.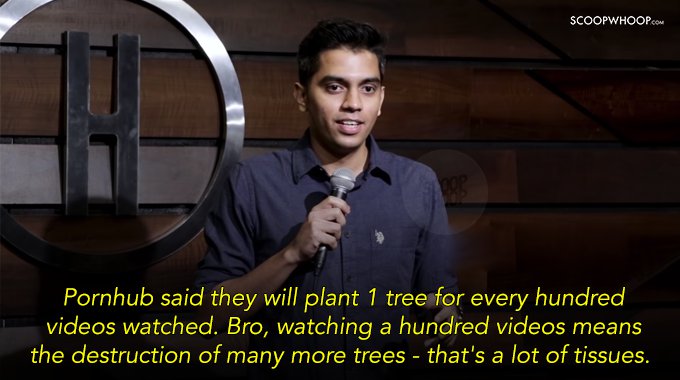 And lastly, he takes on the historical abrogation of Article 370, and the way the rest of India reacted to it.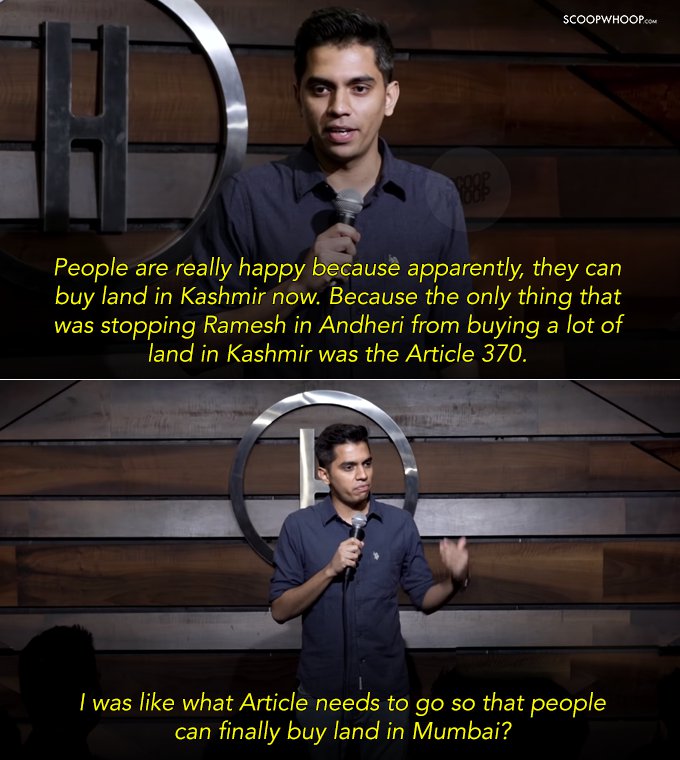 You can watch the complete set here: 
Design credits: Kumar Sonu