I could hear two men screaming on top of their voices in the middle of a gloomy winter night. I could sense excruciating pain in one voice. Screaming for help, the voice eventually faded and died out. There was another voice, but this one did not reflect pain. Instead, it was anger which slowly transformed into satisfaction, and finally a deep sigh of relief. The night just got chillier and I slept off, putting the incident aside as a bad dream.
The world is not a perfect place, and this is something we all know but choose to ignore. Infested with creepy and gory criminals who are capable of doing unimaginable things, we go on living our lives in the hope that nothing would happen to us. The release of Rama Raghav 2.0 gave us a glimpse of this dark side that we conveniently turn a blind eye towards. A serial-killer on loose, killing without any inhibitions or emotions, the movie throws light on the dark side that is deep rooted in each one of us.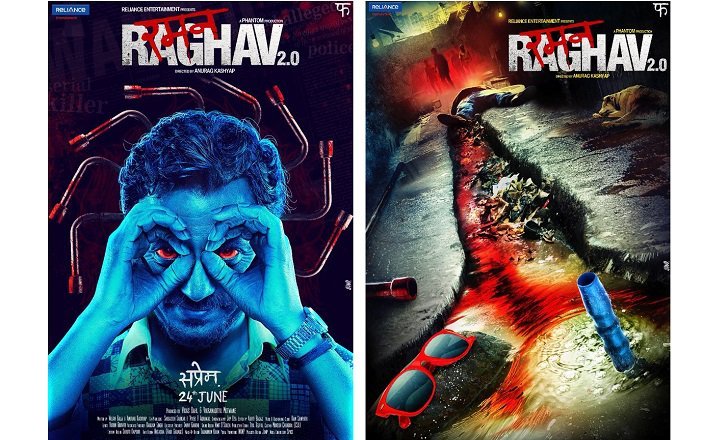 While Raman Raghav 2.0 received mixed reviews, imagining what the killings would have looked like in real life gives me the chills. The inhuman dark side came face to face with us while watching this movie and that got us looking for more of such incidents from the past. 
Here's a list of creepy, bizarre crimes and sinister criminals that could be turned into movies :
1. Mohan Kumar – Cyanide Mohan 
Yes, you heard it right! Cyanide Mohan was the name that this criminal acquired due to his pattern of killing. A primary school teacher – turned serial killer, Mohan Kumar was convicted of killing 20 women with his bizarre technique of poisoning them with cyanide. He would do that after undertaking a twisted step-by-step procedure. He would specifically look for women who were desperate to get married or those who were unable to pay dowry, and lure them into sleeping with him. He would then poison them with cyanide by making them believe that what was given to them were contraceptive pills. Mohan Kumar also had in his record, bank loan frauds and forgeries and was sentenced to death in 2013.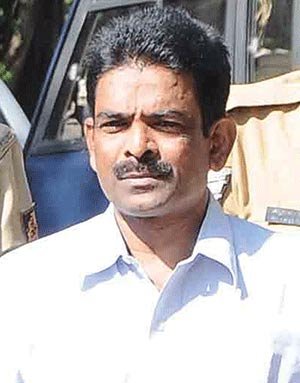 2. Renuka Shinde & Seema Gavit – The Sinister Sisters 
This is the story of two sisters from the '90s who lived ordinary lives in Maharashtra. What worked for them was that they were just another face in the crowd with deep and perhaps the darkest of secrets. Trained as petty thieves by their very own mother, the Sinister Sisters grew up to realize the efficiency of kids as robbers.  They kidnapped children and trained them to steal. What happened to the kids when they became difficult to handle was chilling. They were starved to death or their heads were smashed against the wall. And this is how the sisters would get rid of their toddler troubles. In a confession, one of the sisters said that they had lost count of how many kids that they killed.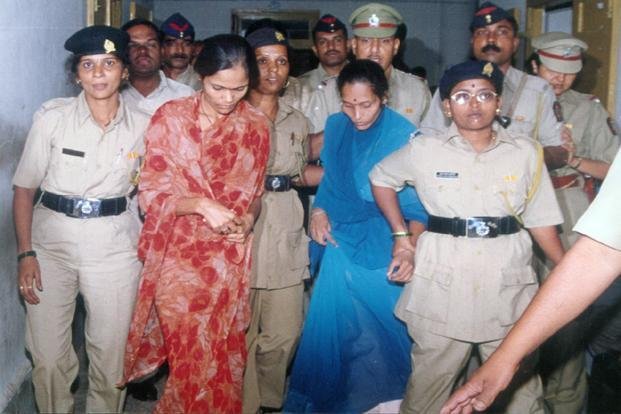 3. Devendra Sharma- The Taxi Driver Killer
Devendra Sharma, rather Dr. Devendra Sharma, was an Ayurveda specialist and an accomplished surgeon with very twisted mental tendencies. Sharma was also a serial killer and this is what the police had to say about him: "He was no more than a common car thief who 'enjoyed the bloodshed' and saw the taxi drivers as soft targets." Yes, this man would kill the driver every time he would hail a cab. Seeing cab drivers as soft targets, the number of his victims exceed 20. He would take the cab to a secluded destination where his accomplices would join him and they all would beat the driver to death, taking his car away. Most of his victim's bodies were dumped in a canal in Aligarh.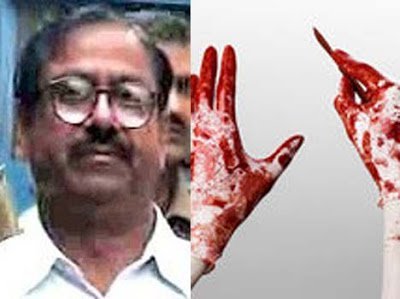 4. Dhanonjay Chatterjee – The Curious Case Of Copy Cat Hangings
Chatterjee was a security guard who raped and later murdered a 14-year-old girl, who used to live in the society he used to guard. In spite of a number of pleas and petitions made by his family to help avoid his death sentence, Dhanonjay met his end when he was hanged in Kolkata Jail. This was the the first ever that death penalty that was carried out since 1995, and it garnered much media attention and fervor. What followed the hanging was insane. A number of cases started to crop up with children who tried to imitate Chatterjee's execution, ending up suffocating themselves to death. While one criminal died, many innocent followed.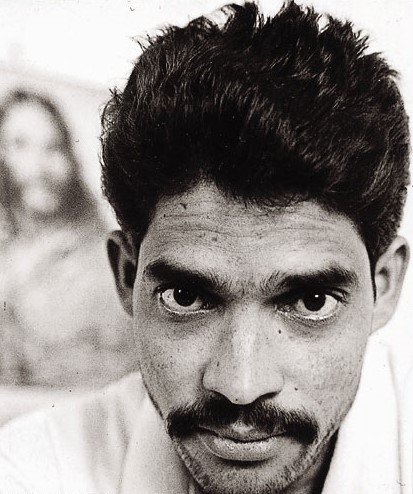 5. The Beer Man
While normally, the Beer Man would sound like a name given to someone who would be a party-starter. This story is of Beer Man, the killer. In 2006-07, an extraordinary trail of murders came to light. In South Mumbai, 6 people were found dead with a beer bottle to be found on the crime scene. In 2008, a man named Ravindra Kantrole was caught for murdering the seventh man, but his involvement in the earlier cases could not be proved. In 2009, he was acquitted for lack of evidence and the killer of the above stated six murders in still not found.
6. Sadashiv Sahu – The Man With A Strange Urge
"I don't know what came over me. I was overpowered by a strange urge to kill my prey," said Sadashiv Sahu in his confession statement. The next thing he said was that killing would give him a good night's sleep. Sahu would kill his victims by shooting them in the chest. He would press the noose of his gun against the victim's chest to minimize the noise and in one shot would take another man's life. He was a man who barely spoke to anyone and would be deeply engrossed in reading holy books. But he would turn into a nightmare every time his urge took over. Sounds like a real life Dexter Morgan story minus the code, doesn't it?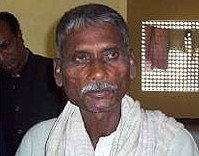 7. Chandrakant Jha – The Man Who Ate With The Dead
This is by far the creepiest stories that we have come across. Chandrakant Jha was an organized yet twisted character. He would offer his victims a job and befriend them through pampering. This would go on till the time the other person would live according to his rules, even the slightest of provocation would lead to Jha's inner animal to unleash and kill. He used to strangle his victims with nan chakus and then scatter their mutilated limbs all over Delhi. But the creepiest part of the story is that this man would enjoy his meals only when his victims' dead bodies were in the same room. *chills*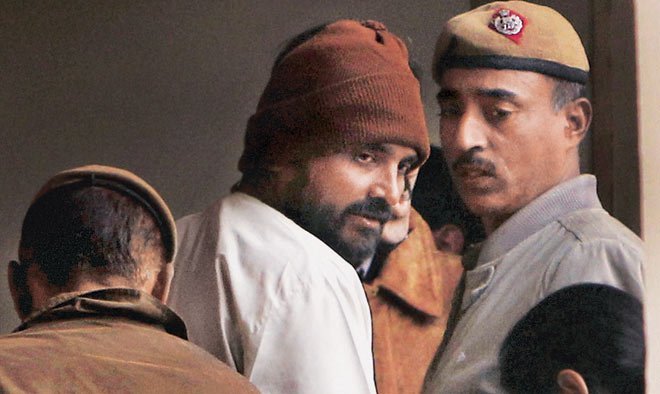 8. Jenabai Daruwala – The First Crime Lady
What started off as a mere rice selling business, soon turned into a smuggling racket for locally made alcohol. This was Jenabai, all by herself. She never had a gang of her own, but the biggies of the mafia world would turn to her for help; given her sharp wit and understanding of the Mumbai underworld. The dada of underworld back then was a man called Taalib, and Jenabai helped him in smuggling gold through the seas. Hailed as the Godmother of the underworld, Jenabai was credited for bringing truce between the rival gangs of Dawood and Pathan.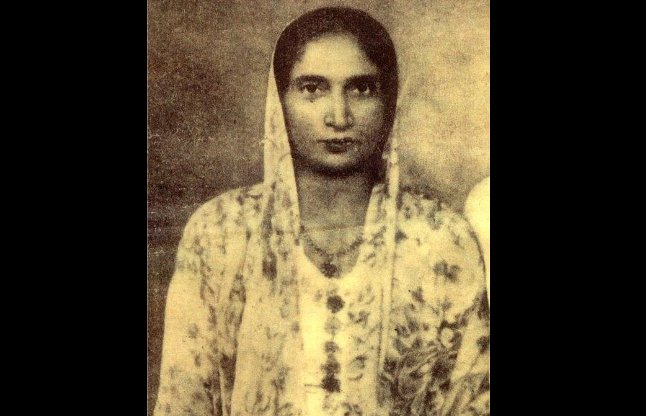 9. Indo-Canadian Organized Crime Scene
This is an entire web of crime spread in Canada, run by Indians. This is the third largest homegrown organized crime system in Canada. What started off as petty street crime gangs, soon developed into strong gangs undertaking murders, drug trafficking and other heinous offences. The first Indo-Canadian crime big wig was Bindy Johal, and he set the grounds for many more who followed. The Indo-Canadian crime groups majorly deal in heroin trade, which is supplied through their family connections back in India. This is something close to what you saw in Singhh Is King, minus all the slapstick comedy and silly jokes. 
10. Major Singh – The Cannibalistic Smuggler
Seven victims killed ruthlessly, with one of their's head being devoured and a flourishing opium trade. With almost 34 years of hiding, this was the life of Major Singh. This man was famous for assuming different identities on different occasions, and would kill anyone who would piss him off. From a police constable to a fellow smuggler Major Singh AKA Jagga, killed people like it was no big deal. His was also the first case of cannibalism from Punjab that came to light. He tried to go back to a normal life by opening a dhaba, but soon his anger pushed him to commit more murders, which finally got him caught.
  Here's wishing you a good night's sleep and sweet dreams!