In the last 12 months, I have sat through Chennai Express, Krrish 3, Race 2 and Dhoom 3 so I have just had about enough of mainstream Bollywood. Not only do these movies have no redeeming qualities whatsoever, watching Saif Ali Khan drive a car off an exploding plane in mid-flight to land safely on the ground made me forget all the Physics I learnt in high school. So thank you for that.
With contemporary Bollywood failing me, I decided to look backwards and see if there were any 90s movies which could satisfy my craving for a solid, honest, salt-of-the-earth masala flick. Some YouTube surfing brought me to Chaalbaaz, a 90s superhit classic which narrates the story of identical twins Aanju-Manju who are separated at birth.
I didn't expect much but was pleasantly surprised by how great the movie still is all these years later. So here are 10 reasons you need to stay at home and watch ChaalBaaz this weekend instead of shelling out 300 bucks to watch Uday Chopra hit on blonde chicks in Hindi.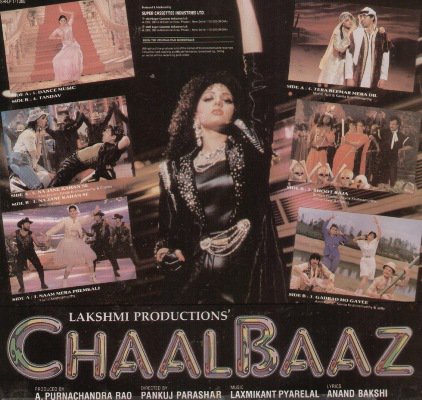 1. Sridevi wrote the book on strong female protagonists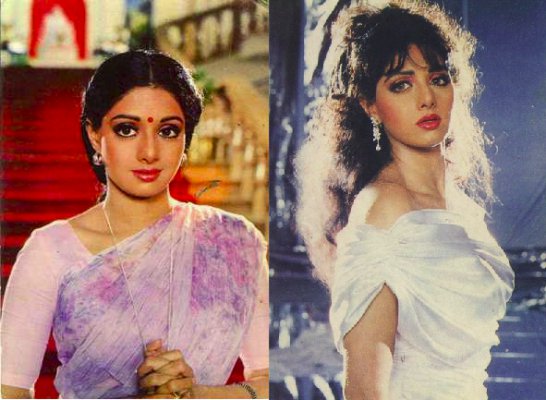 Sridevi carries this movie on her very capable shoulders, displaying terrific range by playing the boisterous and vibrant Manju and the coy and repressed Aanju. Also, I have always appreciated a movie where the heroine can pack a punch and doesn't need a man to step in to do the saving for her.
2. This raincoat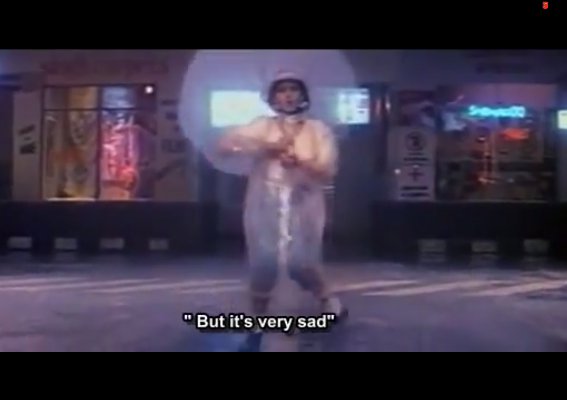 I want to own this raincoat, and I want to wear it EVERY day. Also, I want the umbrella and hat that go with it.
This revolutionary raincoat is a perfect accompaniment to any outfit. Not only does it keep you dry, it is transparent so it doesn't cover up the awesome suspenders you are wearing underneath. AND you could exchange hats with the dude you just met so he can trace you down later like a modern day Cinderella.
3. It does not gloss over domestic violence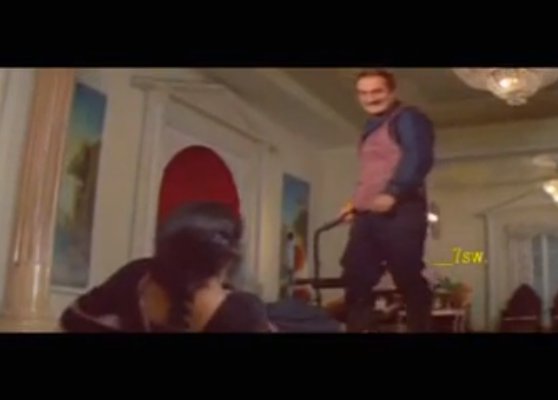 A woman in India is subject to physical cruelty at the hands of her husband or relatives
every nine minutes yet domestic violence is an issue that is rarely portrayed in mainstream Bollywood. Chaalbaaz does not over gloss over the mental and physical abuse the protagonist experiences at the hands of her uncle.
4. Johnny Lever as an exorcist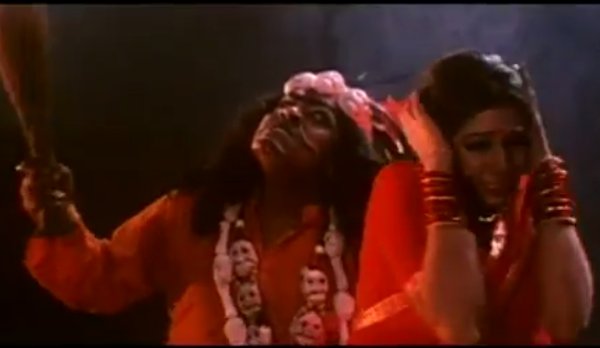 If I ever need an exorcism, please enlist Johnny Lever to do it. Not only does he rid his clients of wandering ghosts with his all powerful broom, you get to star in a fun song and dance that goes with it. Also, I am happy to be occupied by several ghosts if the costume-du-jour for an exorcism is that red sari.
5. This "Tandav"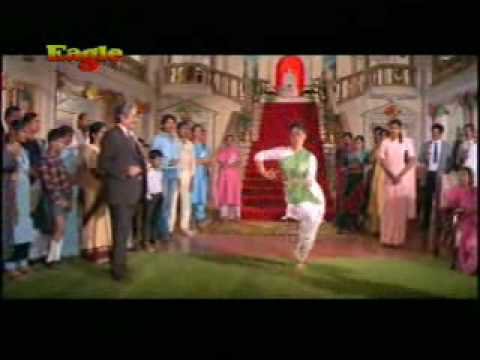 One of the most powerful moments of the movie is when Aanju, so far repressed and abused, breaks out into an impromptu tandav in a room full of guests. This dance, which is supposed to be the hysterics of an unstable woman, is full of grace and power.
Throughout the movie, Aanju is perceived as a victim, until she becomes the manifestation of Shakti and channels her strength into her dancing prowess. With this song, she ceases to be helpless only to be almost raped 20 minutes later. Why must there be a rape scene in every Bollywood movie from the 90s?
6. Rajinikant. 'Nuff said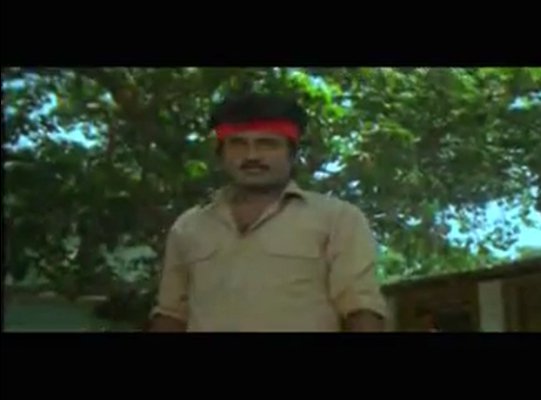 He packs a punch-line just as well as he packs a punch. Also, the line " Aaj Sunday hai, aaj Sunday hai, aaj din mein daru peene ka din hai " is my life's motto.
7. A beer-guzzling woman who survives to tell the tale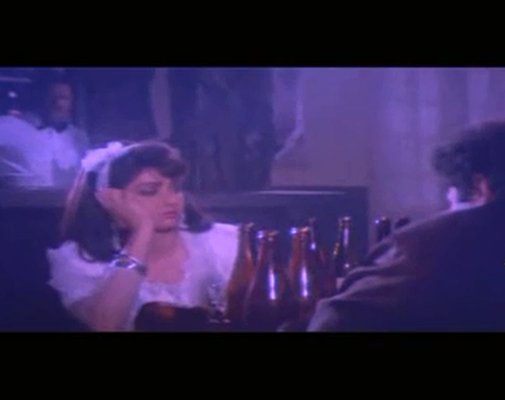 Manju and Suraj meet at a bar, where Suraj offers to buy Manju a drink, who in turn gladly accepts. No apologies necessary, thank you very much. Unlike other Bollywood movies which portray alcohol consumption, the man is not trying to get the woman drunk in order to rape her, nor is the woman a wayward harlot who will be reformed later.
Manju makes no apologies for enjoying a drink or two. Suraj does not demand one. Refreshingly positive take on a woman who drinks, even for Bollywood today when Deepika Padukone has to be transformed from an inebriated wild child to a reformed teetotaler if she wants to bag Saif Ali Khan in Cocktail.
8. It doesn't take the rich girl, poor boy formula too seriously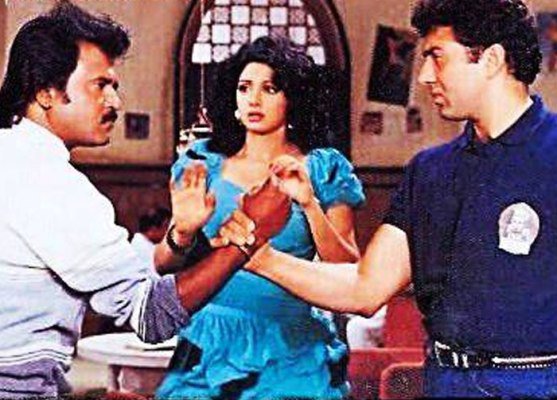 I admit that Bollywood has more than its share of movies depicting star-crossed lovers from different economic backgrounds – rich girl with daddy issues, poor boy with sick mother who must prove his worth etc. yet Chaalbaaz takes a rather nonchalant approach to class distinction.
The millionaire heiress falls in love with the taxi driver, the rich playboy ends up with the girl from the slums. No raised eyebrows. No one loses their shit. For a deeply classist society, this is refreshing.
9. Naajane Kahan Se Aayi hai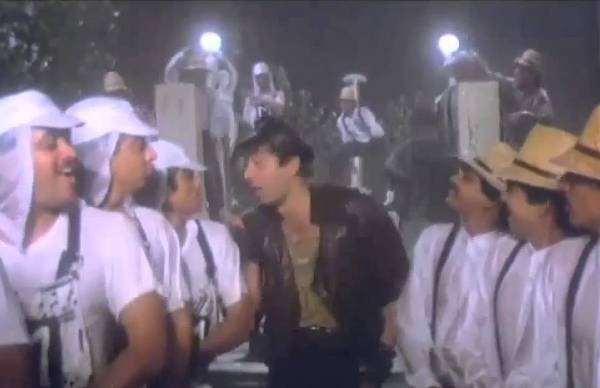 As far as Bollywood rain dances go, this is my all-time second favourite ( first is Tip Tip Barsa Pani ). I am little unclear as to how the inebriated Sridevi runs into a Mariachi band cum firefighters cum dance troupe however I am glad she remembered to bring her umbrella so that they could all twirl in a synchronized fashion while singing a song about how awesome she is.
10. Shakti Kapoor's Balma act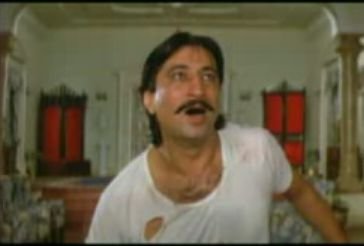 Even before he got creepy in real life, Shakti Kapoor's performance as Batuklal scared the shit out of me. Kapoor plays a multidimensional character who is at once a buffoon, idiotic enough to be robbed by a blind beggar, but at the same time malicious and calculating as he attempts to rape and murder Aanju.
The darkest scene of the movie is when he traumatizes Aanju into calling him "Balma, mera Ballllllmma". Bollywood villainy at its finest.
Chaalbaaz makes no pretenses of taking itself too seriously, yet it delivers solid entertainment and a palatable social message 25 years later. A must re-watch!