You know how they say moms are always right? Well, even when it comes to their fashion choices, we wonder how they get their style game always on point. Our style, invariably is defined by our mums. What they wore, how they carried themselves, defines our fashion choices as well. 
And we have a lot to thank our mothers for, sartorially speaking. We don't need to go through fashion catalogs and glare at magazines and billboards, to look chic. We can find a lot of inspiration from our mothers' closets. Because everything she wore back in her heydays, is back in fashion.
Take a look at these vintage styles from our mom's generation that is making a comeback this season. 
1. Flared Bottoms
To ace this trend, all you need to do is raid your mom's closet or trunks from years gone by and take out her flared bottoms. This 'hippie' style accentuates your figure like no other. You can pair them with high heels and off-shoulder tops and you are good to go. The perfect blend of quirk and bohemia, these vintage bottoms are comfortable and snug, and our moms loved wearing them a lot back in the 70s.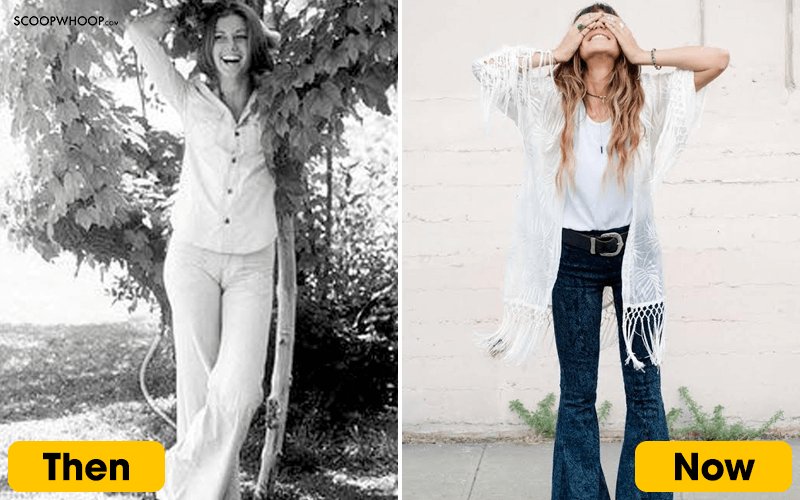 2. Big Geeky Glasses 
The giant geeky glasses and tinted shades are making a huge comeback and how. Think Zeenat Aman and Dum Maaro Dum and you know what we are talking about. Ask your moms and they will tell you how big a rage they were back in their time. And luckily for us, this retro trend is back in vogue. Myriad shapes and different hues, you can pair these glasses with your wardrobe and look retro-chic.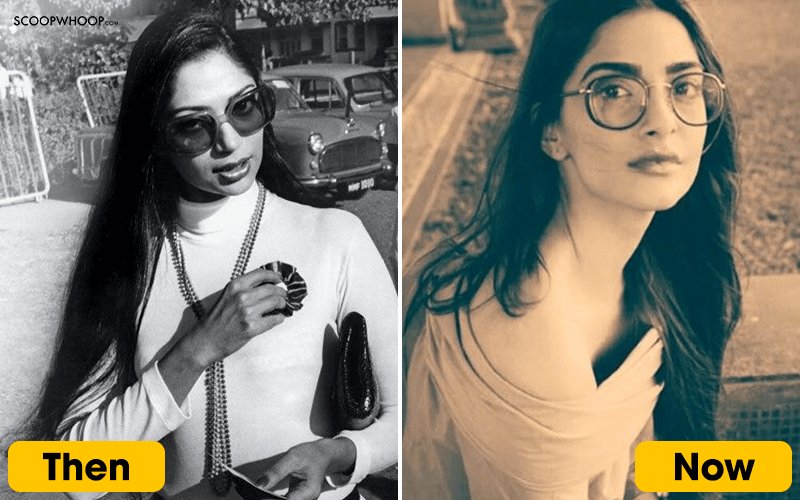 3. High waisted Denim
There is a reason why they are called the 'mom jean' because they love you back. The silhouette may be super unflattering but boy oh boy, are they snuggly? Your Pinterest feed is flooded with fashion bloggers giving a big thumbs up to this retro style. These high rise pants were a rage back in our moms' time and it is here to stay.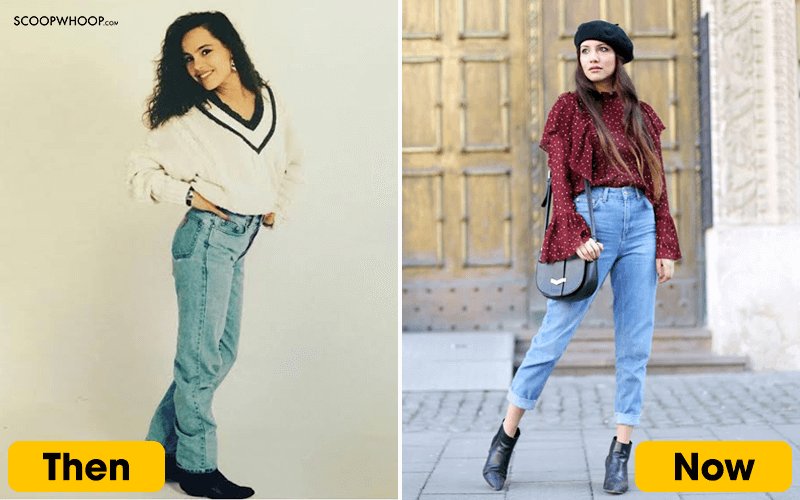 4. Fringes And Tassels
Tassel Fringe is in! Yes there is still plenty of 70s- and Western-inspired suede fringe walking down the runways and on the streets these days. Get your boho-chic on and flaunt your fringe in accessories and clothes.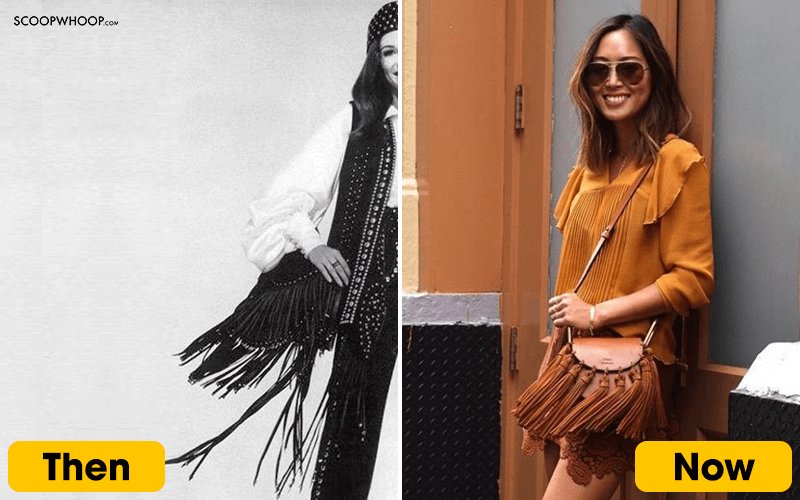 5. Chokers
Revamp your wardrobe and give it that extra edge with beautifully embellished chokers. This trend has made a huge comeback since the 70's and many Indian celebs have been sported flauting their necks in style. Your mom in the eighties was definitely donning these beauties and so should you.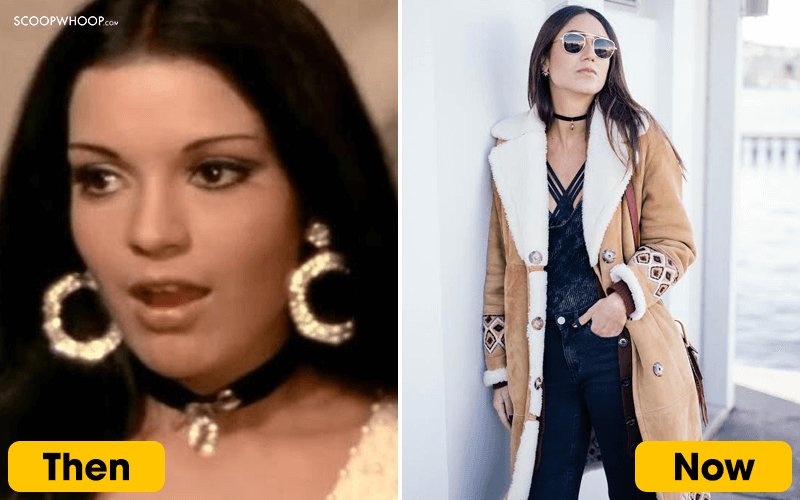 6.  Big hoop earrings
When it came to earrings back in the seventies, the bigger was definitely better. And this decade too, stands by it. Sneak into your mother's jewellery box and gorge on your mom's favourite gold hoop earrings.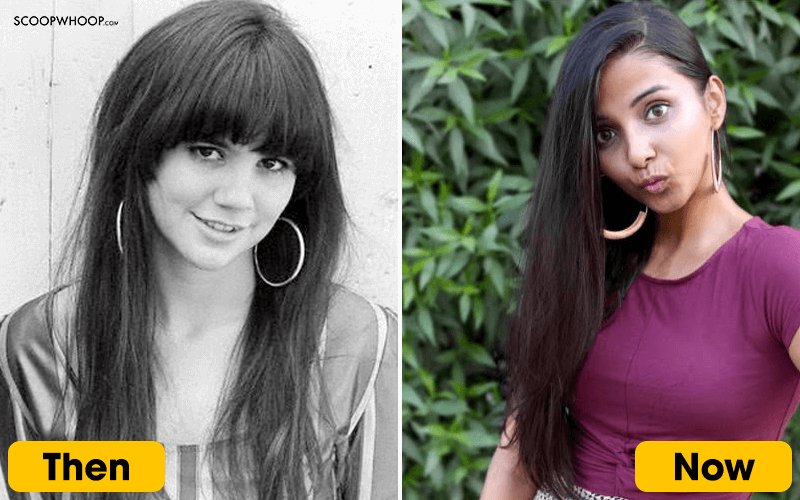 7. Platform heels
If you are hunting for big chunky heels, you need to look no further. Prod your mother to take out her old platform heels for you. These may not be super comfortable but hey, who said vanity was easy.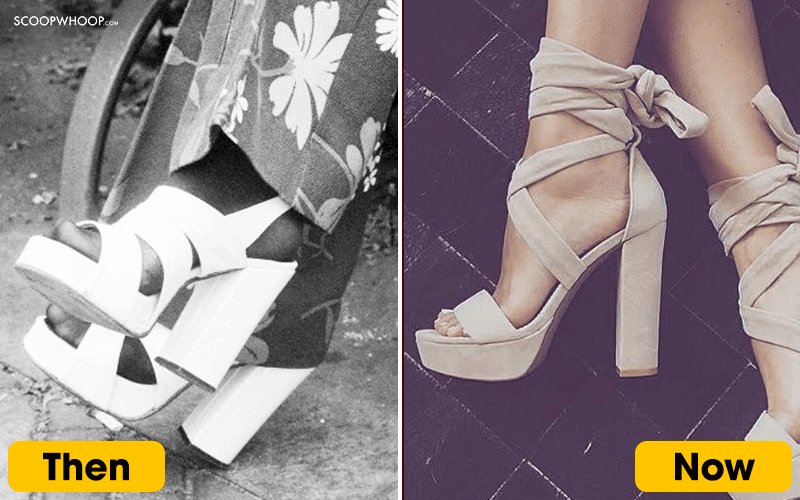 8.  Peasant blouses
The flowy silhouette was everything that the seventies stood for; nonchalance and freedom. Our mothers will tell us that. The peasant blouses have made a huge comeback in 2016 as well. This hippie style is effortless, casual and modern.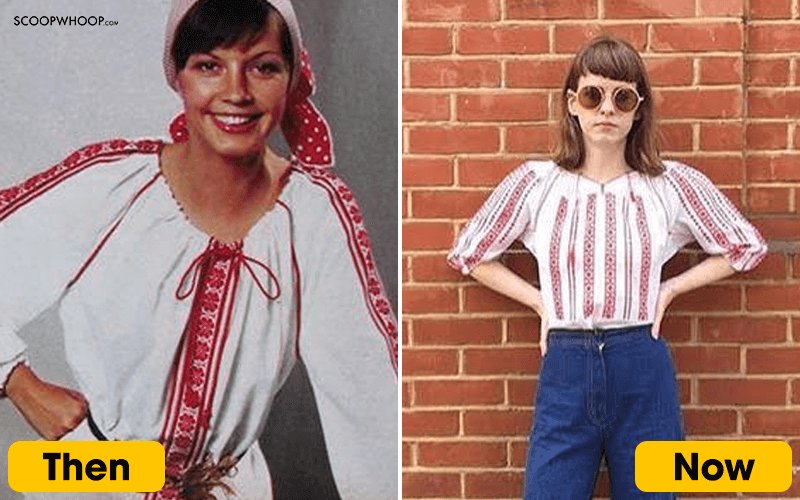 9. Winged Liner
Made famous by Sharmila Tagore and Hema Malini, the winged liner was quite the rage back in our mother's time. Before we even heard of the winged liner, our mothers were casually applying feline flicks on their eyes. Seventies, was the decade when the cat eye look was at its most dramatic.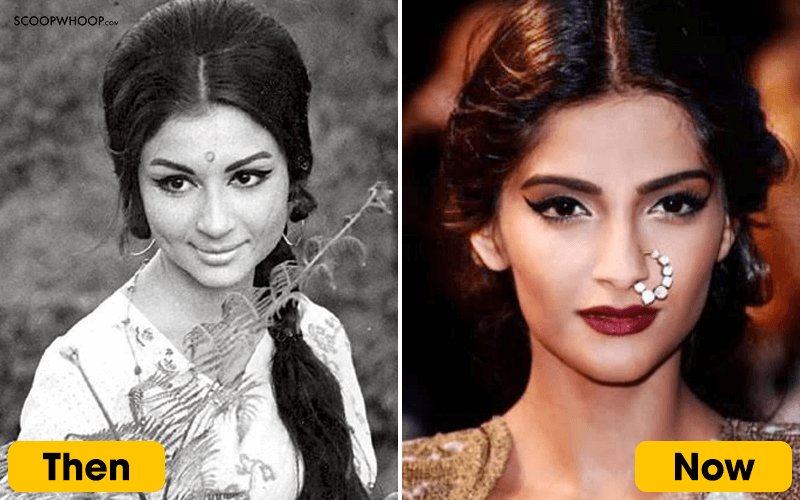 10. Kaftans
This flowy garb from the seventies has returned to the fashion scene, like never before. You can wear it as a beach cover up or to a date and look flawlessly elegant. Or you can tweak your mother's old Kaftans and give them a refreshing makeover.