Rakeysh Omprakash Mehra made Rang De Basanti over a decade ago and gave film-making and the youth of our country a new voice. The film gained instant popularity and acted as a catalyst to make us aware of the power we possess to change our society. This was neither a mainstream dance-drama, commercial film, nor was it an 'art' film. It was something we had never seen before. 
The idea was to make this generation aware and take responsibility for their country and the idea holds relevance even today.
The movie shows the transformation of a bunch of college goers – who, like the rest of us, can only see the faults in their country – into people who try to change the system. And the fact that such an idea was conceived and executed with precision, over a decade ago, is worth celebrating.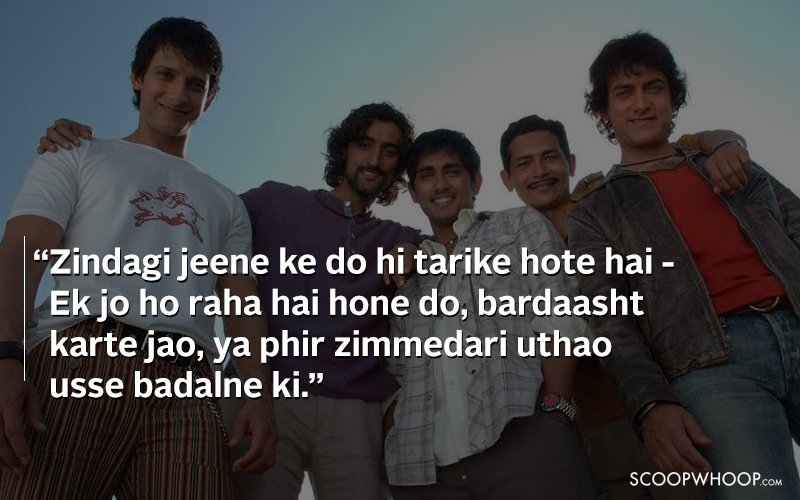 But what is it that makes the movie so special even today?
College years begin to expose us to the real world that is waiting for us outside and that is when we start forming our ideas and beliefs. However, during student life, we are still in our comfort zones, far away from the harsh realities of life. All we long for is a comfortable job and a lavish life after leaving college. But how often does that happen? How often are you placed right from the college door? How often do you get your dream job? 
And who do you pin your failure on? Your country and the system, duh!
The protagonists in the movie go through the same crisis and behave like most of us in such situations. And then the movie shows us a massive transformation in their characters after they lose a dear friend in a plane crash and his death is politicized. They set out to seek justice and fail at every step. And that's when they decide to take matters in their own hands.
Our society has to be pushed towards positive change with our own bare hands, and that's what'll keep the movie relevant, even after a hundred years.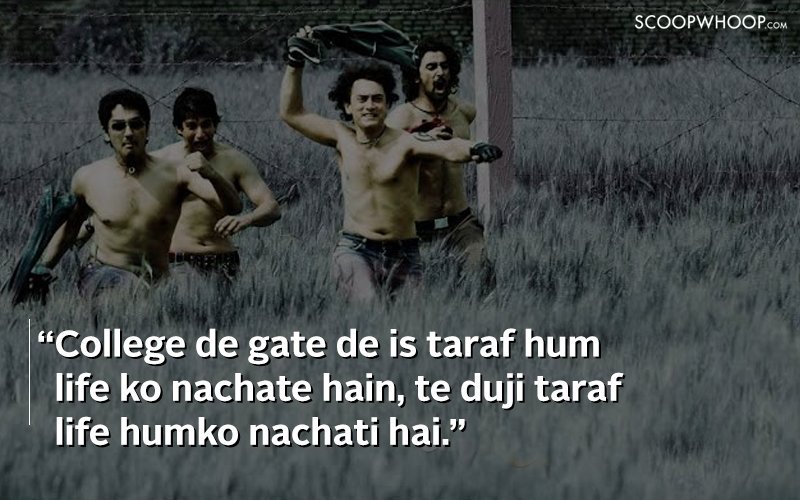 Our nation does not fail us. It's the internal politics that does.
We always point towards the flaws in our nation and complain about our politicians and our system endlessly. And yet, this argument usually ends with humare desh ka kuchh nahin ho sakta. What we need to realise is that we are the future politicians, businessmen and IAS officers of this country and unless we do something about our own country, nothing's going to change. 
Madhavan's character's death scars the lives of his friends. They start off with peaceful protests but when that is shut down, they know it's time to make some noise. And the fact that India came together in real life and carried out candle light marches after the acquittal of the main accused in the Jessica Lal murder case was proof of how society had taken a leaf out of the movie.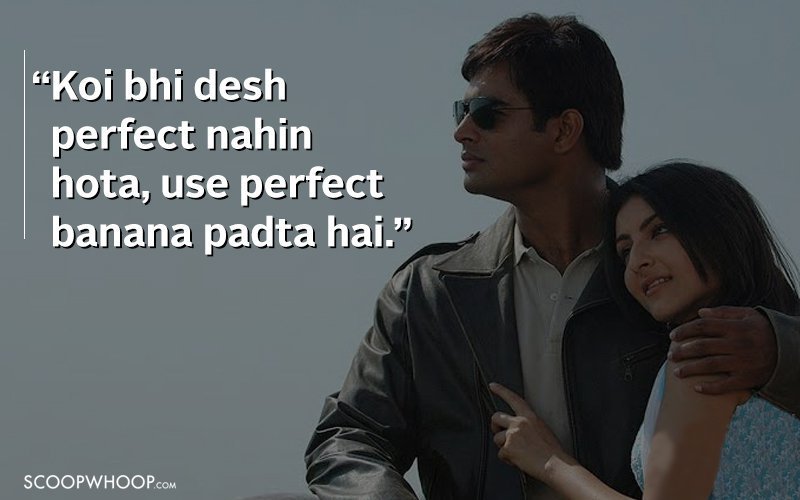 The villains of the society will always change, it's our belief in the nation which shouldn't.
The film's alternate timeline of the story of Bhagat Singh and his gang of revolutionaries added just the extra push that was required. It's an episode that happened back in the 1920s. The movie makes us realise that the villains of society will always exist, it's just that their faces will change. However, to win against injustice, raising your voice is always necessary. This film proved just that. The youth has the power to make noise and stir the system. It's us, this generation, which has to fight the devils of the society and it's only our love for the nation that can help us survive the process of change.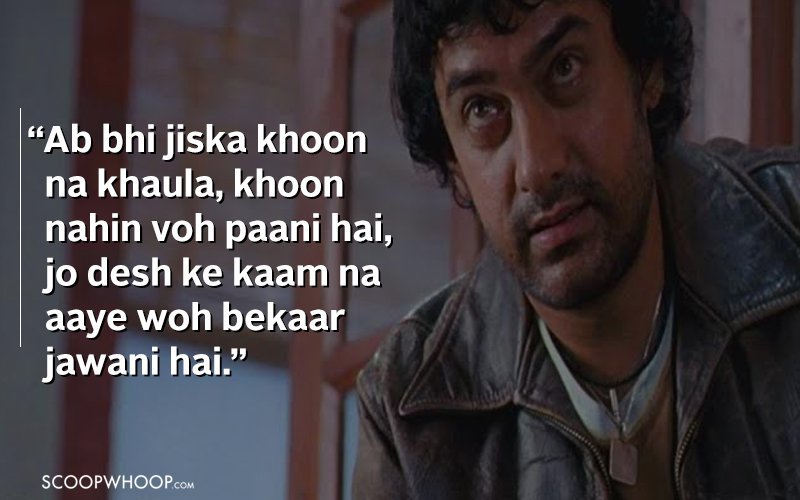 There can never be an ensemble cast as perfect.
As a film, this was the perfect example of an ensemble cast. And the best part of it was that no one, not even Aamir Khan, the most famous actor in the cast, was given preferential treatment. The way Siddharth performed his role, nobody could believe the guy was making his Bollywood debut. Kunal Kapoor, Atul Kulkarni, Soha Ali Khan, Sharman Joshi, Alice Patten and R. Madhavan were all inherently significant in the film and made it the cult classic that it is.
A lot of credit has to be given to the director, Rakeysh Omprakash Mehra, for stringing together a story of characters that come together from different socio-economic backgrounds which makes us feel a part of the group. There is the rich political guy, the middle class Muslim man, the Hindu political party activist and the carefree guy who just wants to have fun in life. The reliability factor with the story went higher because of all these characters. Their social class or religion is not the factor that holds them together. It's their longing for a change that does.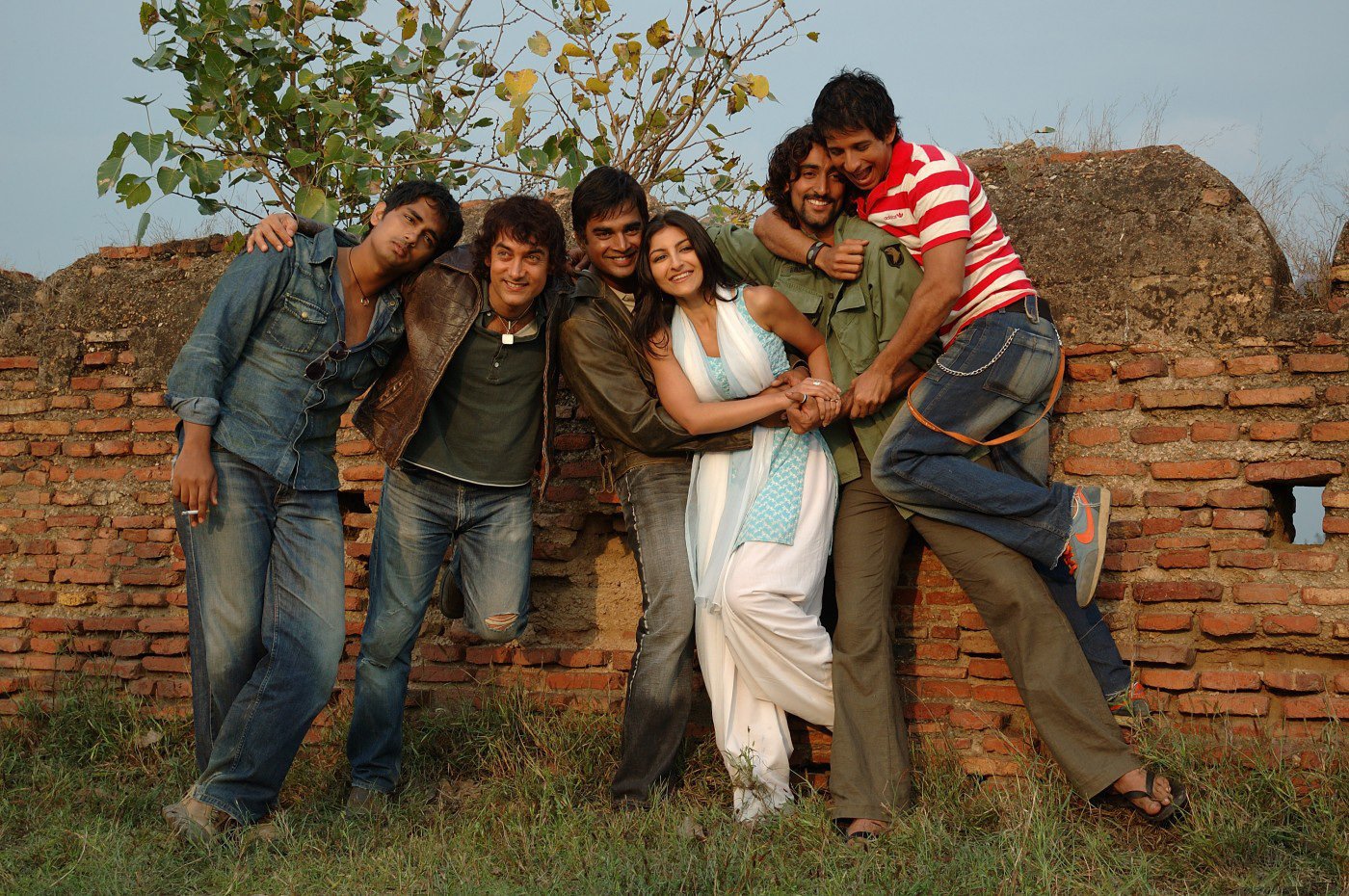 The magic of its music continues to amaze us.
A. R. Rahman composed the music for this classic film and the soundtrack is beyond amazing. Though the film has a fair number of songs, you'll be surprised to realize that none of the songs were lip-synced! The lyrics, written by Prasoon Joshi are motivating, emotional and had an instant connect with the audience. The best part – they never get old!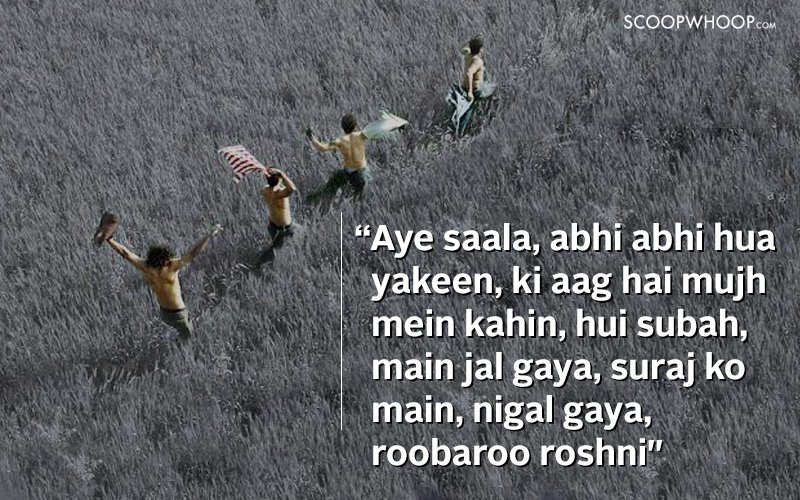 Yes, we need more of these films.
We have all seen various patriotic movies over the years. They tell us how great our country is, they talk of our rich history and culture but they don't highlight our present state. They seldom have an instant connection with the person you want to be for your country. Rang De Basanti was motivation and patriotism rolled into one. It makes you want to contribute, want to change the system and better the country.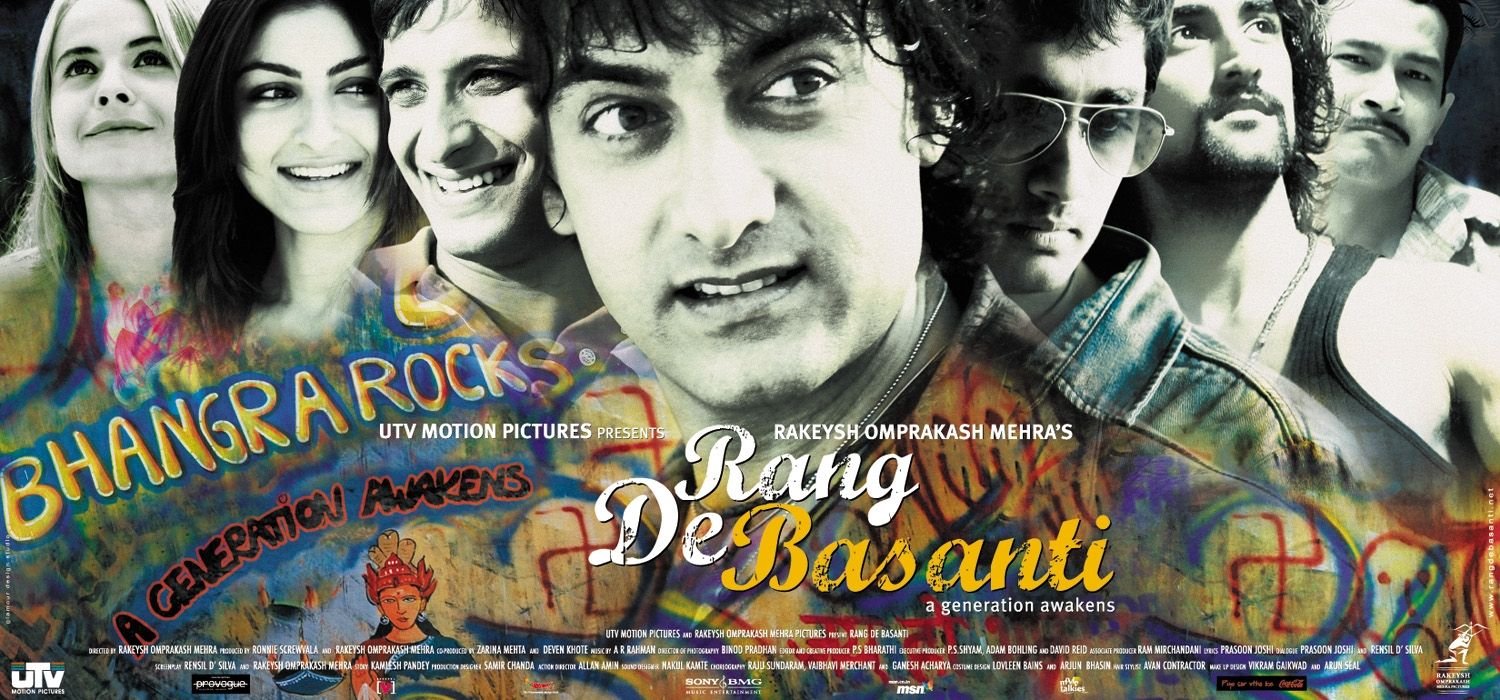 And this idea of working towards a change will always make RDB special and relevant for us.