There's only one person, who doesn't seem to see Lana Del Rey as a confounding mystery. The woman herself!
A singer and songwriter who imagines a Southern Californian dream world, filled to the brim with sad girls and bad boys, she perfectly captures the feelings of melancholy and glamour. Born Elizabeth Woolridge Grant, this enchanting woman from Lake Placid is known to the world as Lana Del Rey today. Her journey to stardom has been a long and steady climb and she totally deserves all the accolades that she's received. 
She is a woman who believes in the idea of intense romantic relationships, likes older dudes and other risque topics. She also had stage fright when she began her career and contrary to her music and popular belief, is happy most of the time.
Born in 1985, she has been serenading the world in her soft but silky smooth voice. Channeling a classical vibe, Lana Del Rey has captured the hearts and minds of millions. 
Some of her lyrics and songs will always leave a mark on you. That's how powerful she is! 
Here are a few lines that will break your heart and then put it back together again.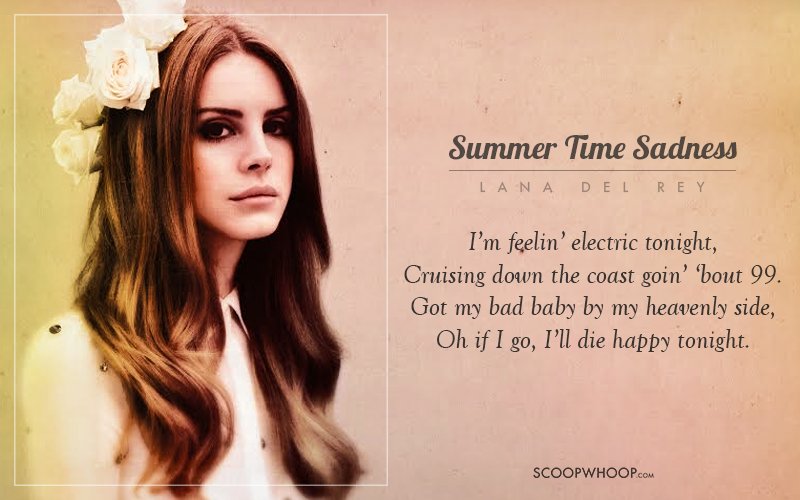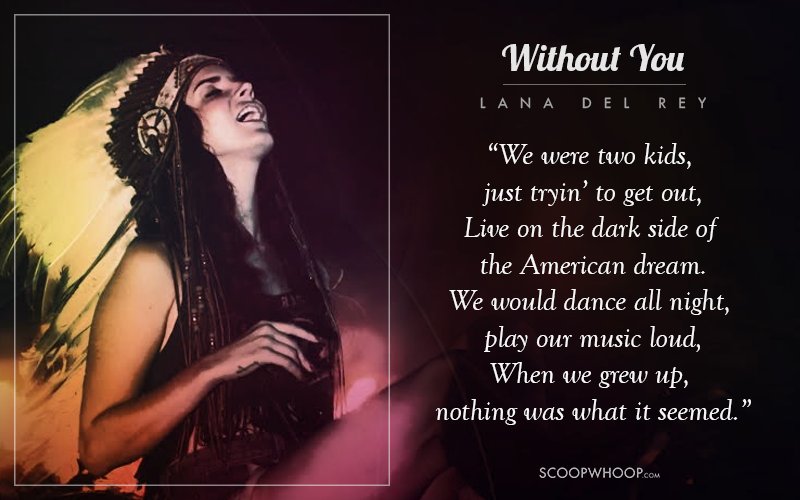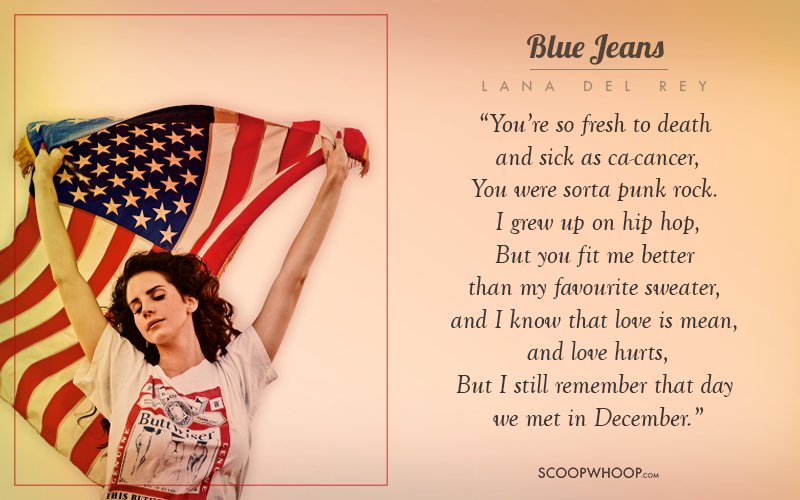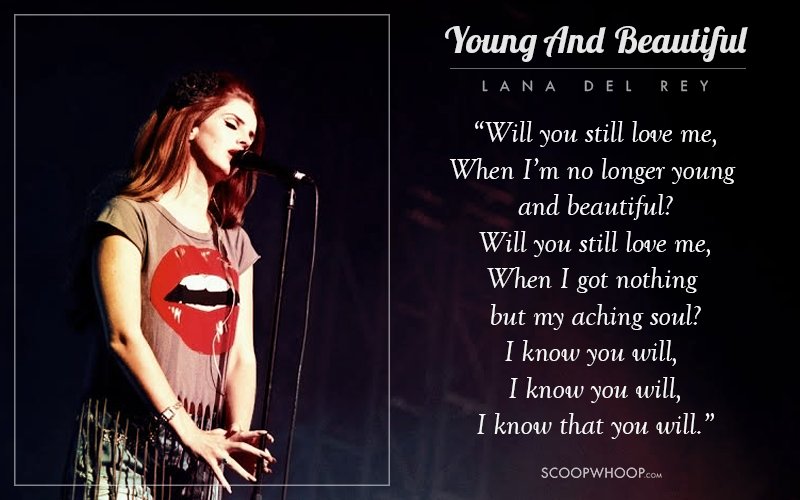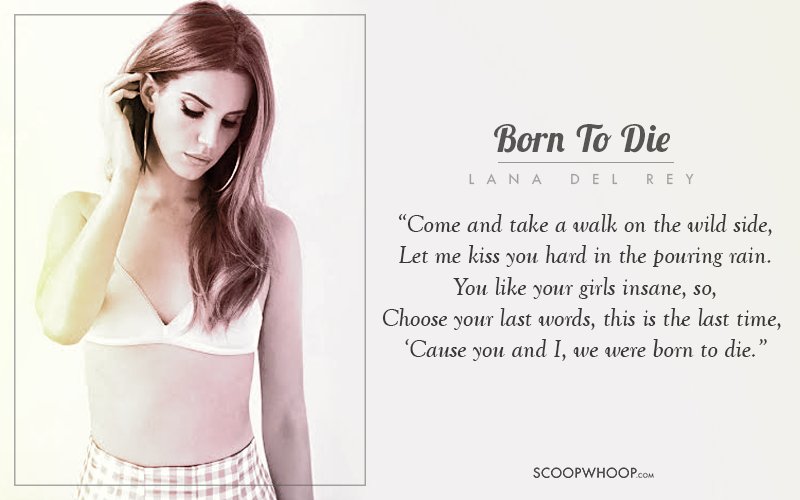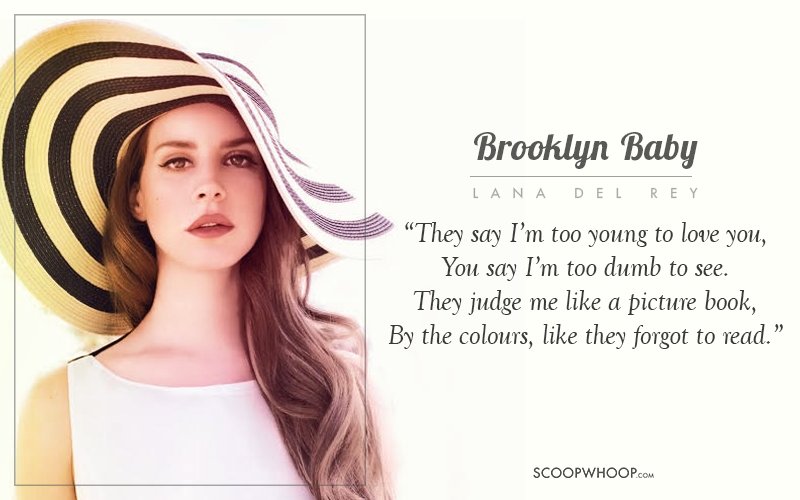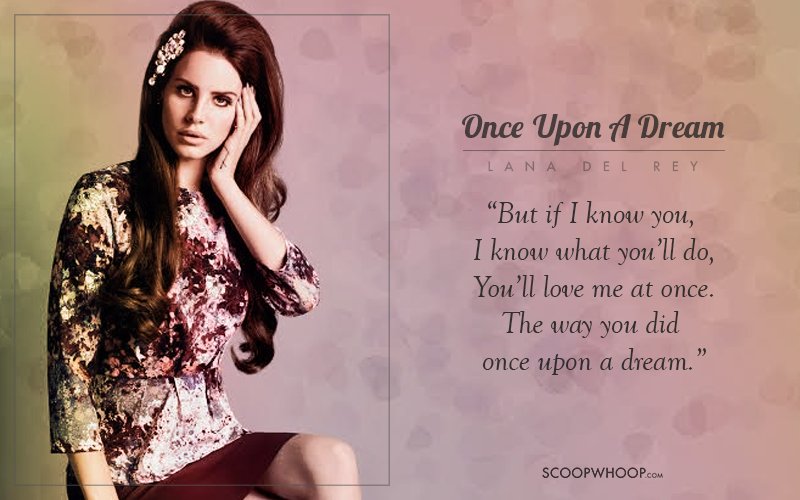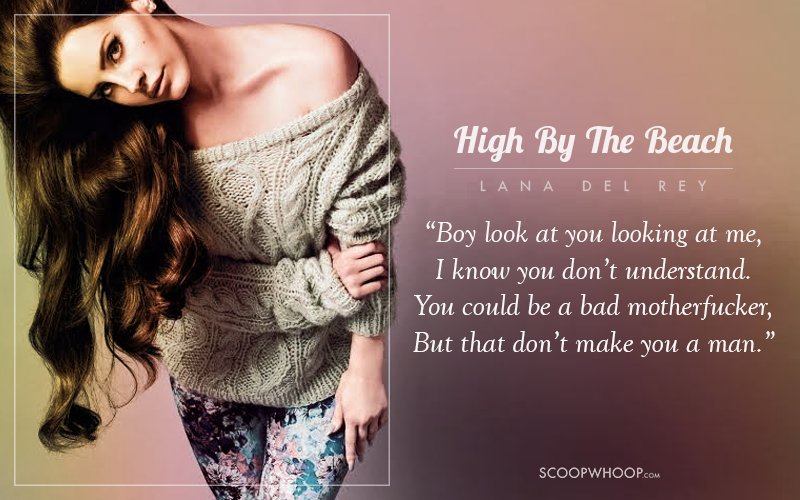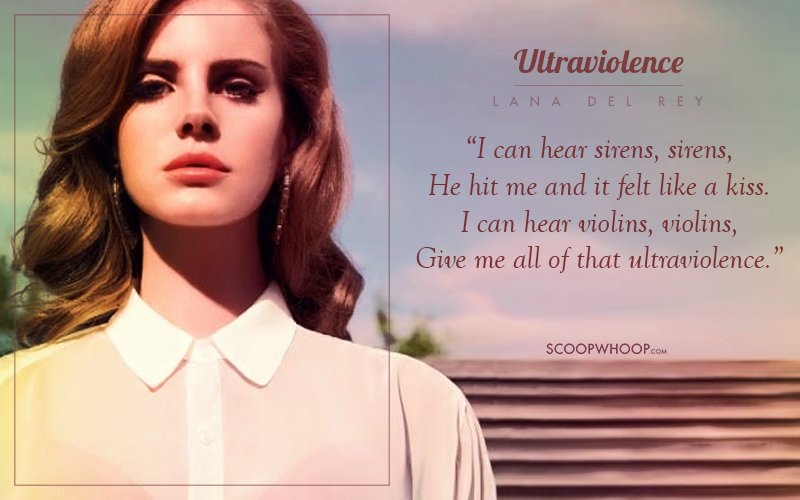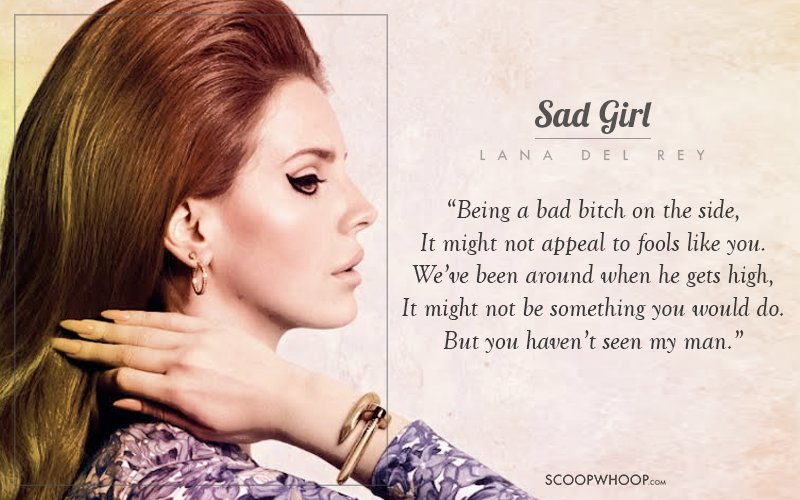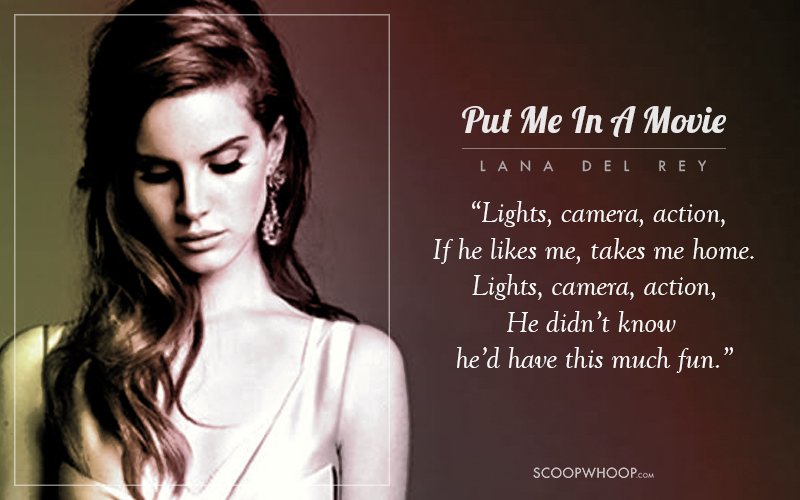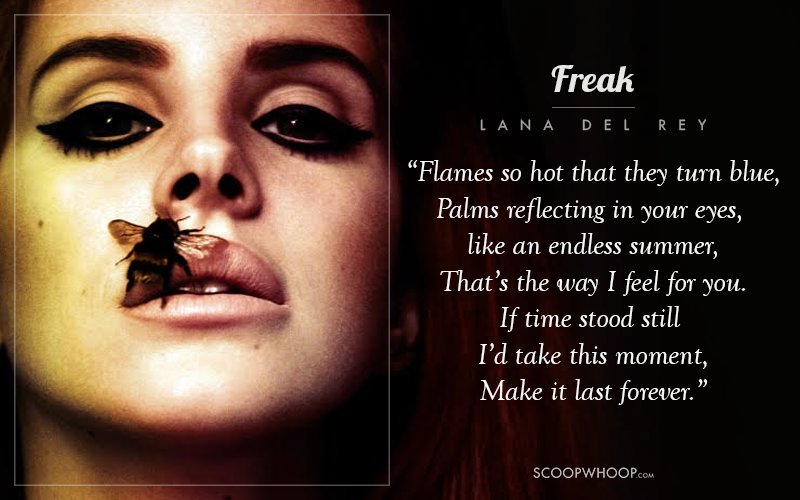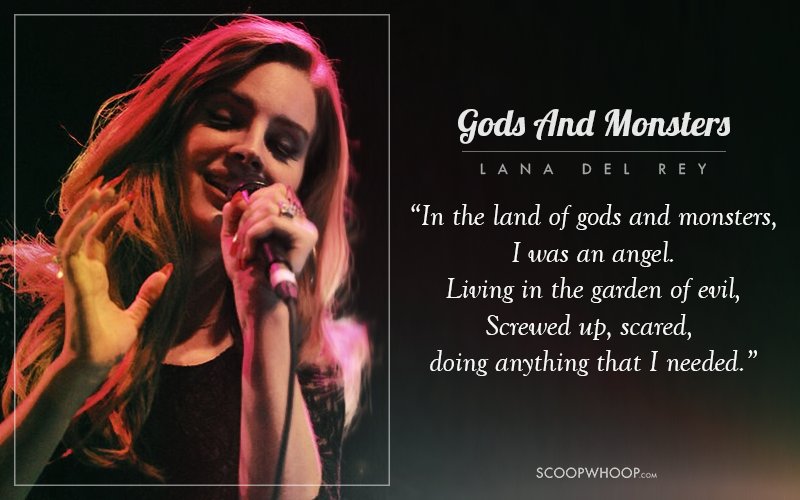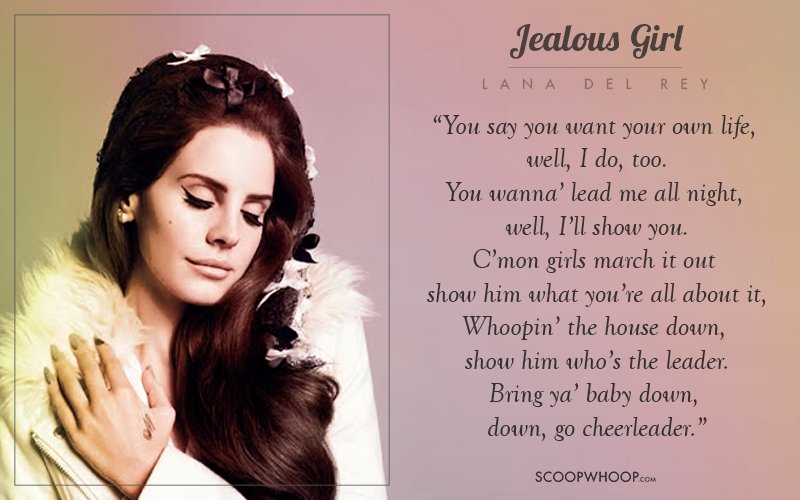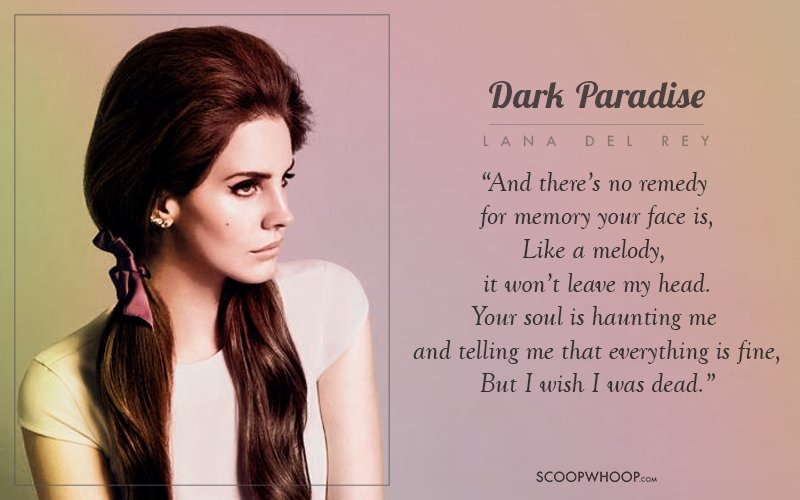 Hello? Hello? C-can you hear me?