To travel is to live. Travelling is almost like a therapeutic exercise which heals us with the beauty and experiences of the unexplored world. We meet different people, interact with different cultures and the memories we carry back are just priceless. 
Films act as a getaway from the tough realities of life. Those three hours spent in a dark theatre open your window to fantasies. And when those films have beautiful, picturesque locations, you just want to pack your bags and travel. After all, it isn't always bad thing to get inspired by movies, eh?
Here's a list of Bollywood films that will make you want to leave everything else and just travel:
1. Zindagi Na Milegi Dobara (2011)
The film took us through a road trip in Spain. The lazy road travel, the breathtaking deep-sea-diving, the super-fun Tomatina festival, and the liberating sky-fall were all just to die for. It makes you want to travel with your friends and discover your own self. In fact, this film has made Spain a popular travel destination for Indians.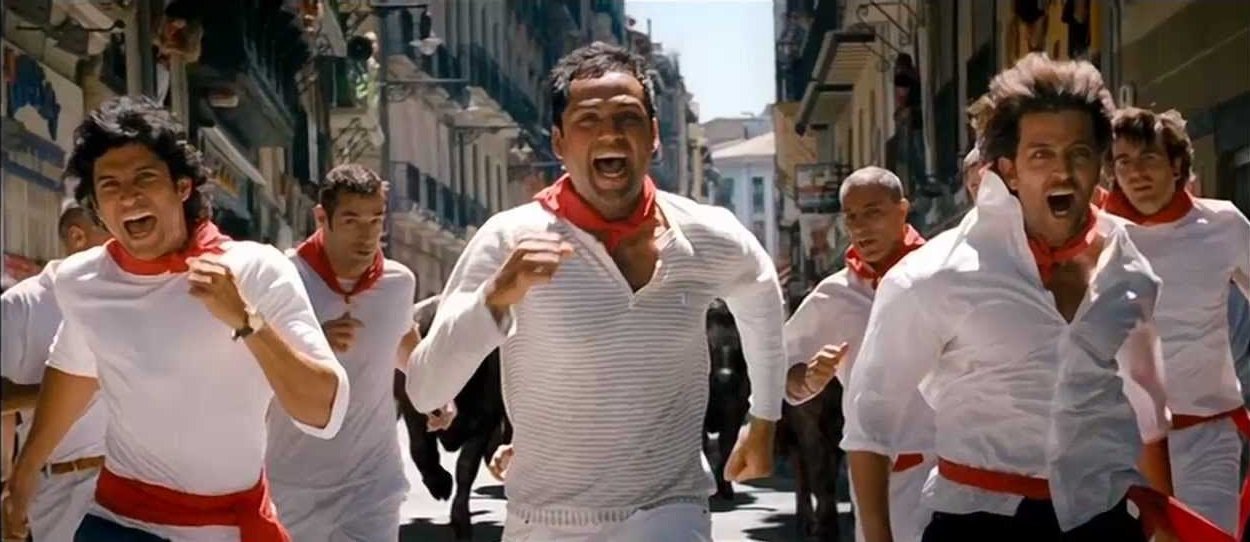 2. Queen (2013)
This film takes the protagonist and our imagination to Paris and Amsterdam. She discovers her own identity and learns that you don't necessarily need a partner to have fun in your life. She doesn't let her honeymoon tickets go waste and decides to take the trip solo and this experience changes her life forever. She gains a new perspective about living life on her own terms.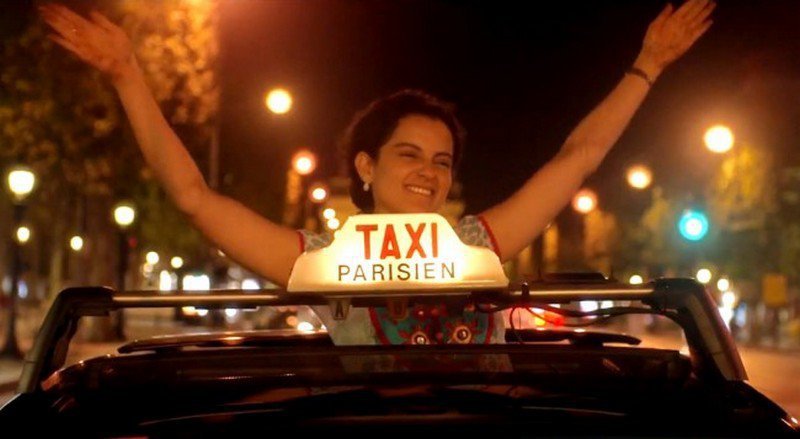 3. Tamasha (2015)
Tamasha brought to life the beautiful city of Corsica for us Indians. The film showed the place so beautifully that each frame looked like a picture post card. It looked like a perfect getaway for the characters and felt like it would be perfect for us as well. The local flavour was just enough to make Corsica your dream destination, a place where nobody would know you and you won't know anybody either.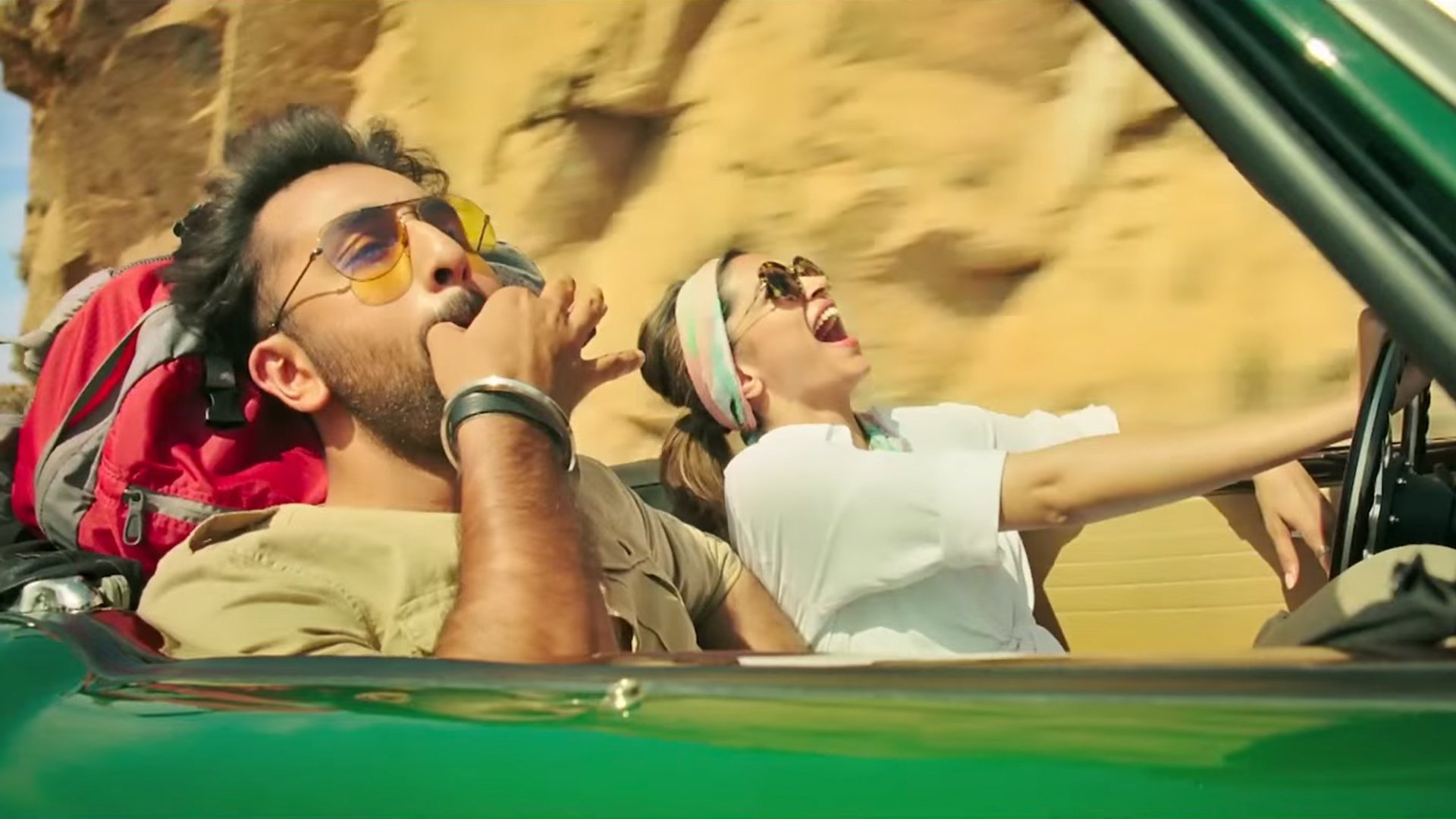 4. Dil Chahta Hai (2001)
This film has set travel goals for a whole generation. While the movie is remembered for a whole lot of other things, the idea of friends travelling to just chill on the beaches of Goa is stuff vacation goals are made of! Such was the influence of the movie, Goa became the national holiday spot for the young generation and still remains so.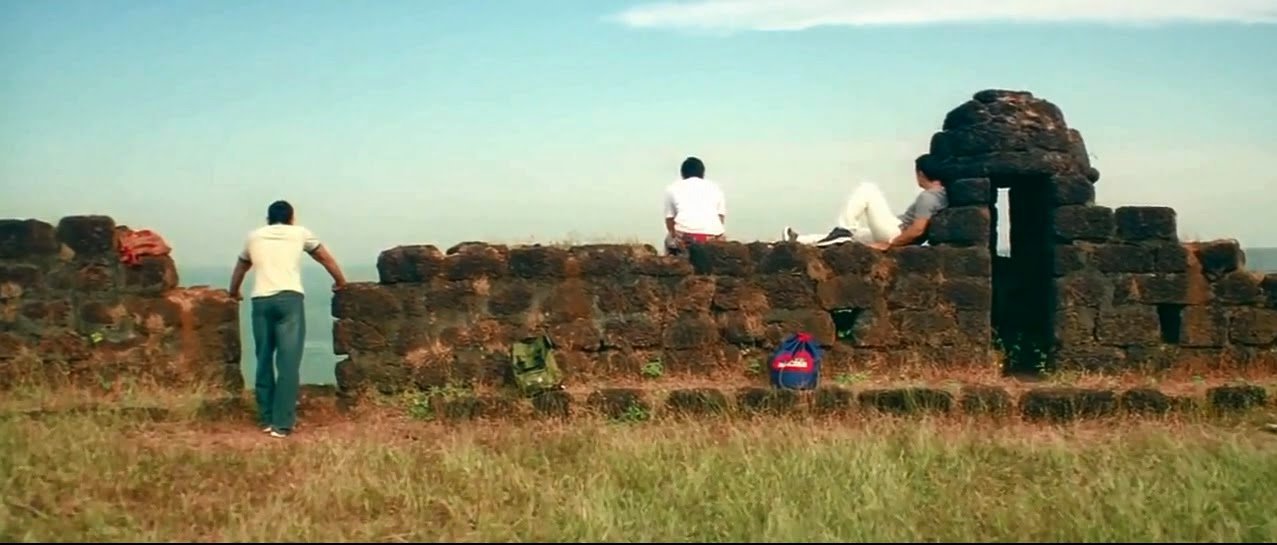 5. Dilwale Dulhania Le Jayenge (1995)
This is where the travel craze started. Raj and Simran meet on a Euro trip, fall in love and after a short trip to the mustard fields of Punjab, live happily ever after. The landscapes of Europe are lavish, and the film captures that beautifully. Even the second half of the film, which is shot in Punjab, has inspired a generation to get a picture clicked in the mustard fields.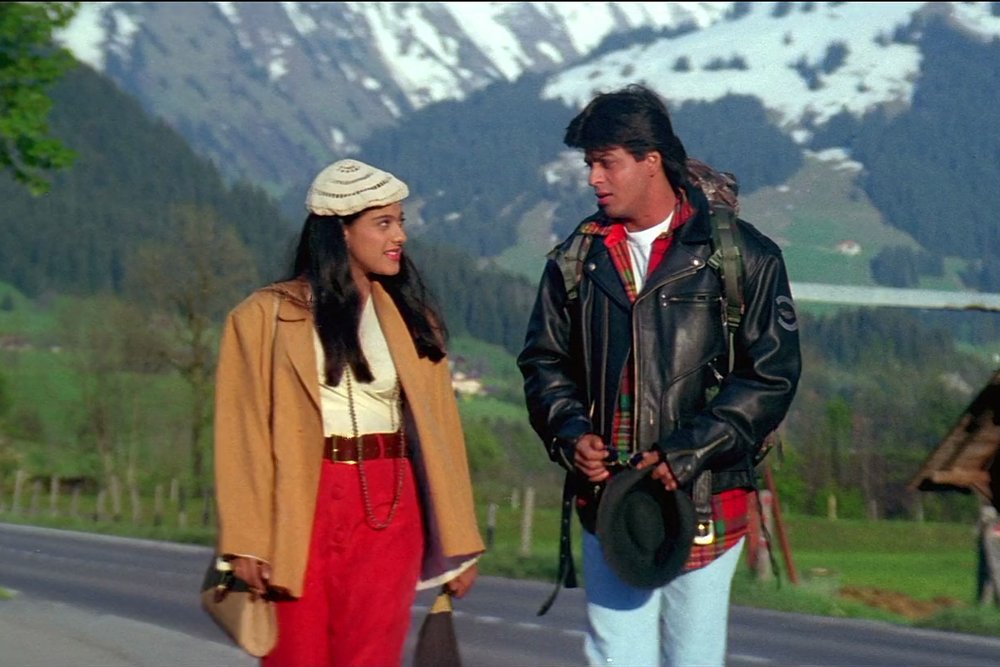 6. Finding Fanny (2014)
Finding Fanny showed Goa like no other film. There were no rave parties in this one, instead it showed lesser known outskirts of the state. The virgin locations in the film became popular overnight. If you're planning a peaceful trip to the state, this film will totally inspire you.
7. Highway (2014)
This film was a journey that you didn't want to end. The theatre felt like a window seat of a vehicle and you just didn't want the vehicle to stop. A bride-to-be is kidnapped by a local goon who takes her through roads she has never seen before. It captures the remote Sangla Valley in Himachal Pradesh and drives over to the Aru Valley and Chandanwari near Pahalgam. And it's not just the scenic beauty of the mountains, the essence of the film is travel and is beautifully conveyed even in the plains of Delhi, Haryana, Rajasthan and Punjab.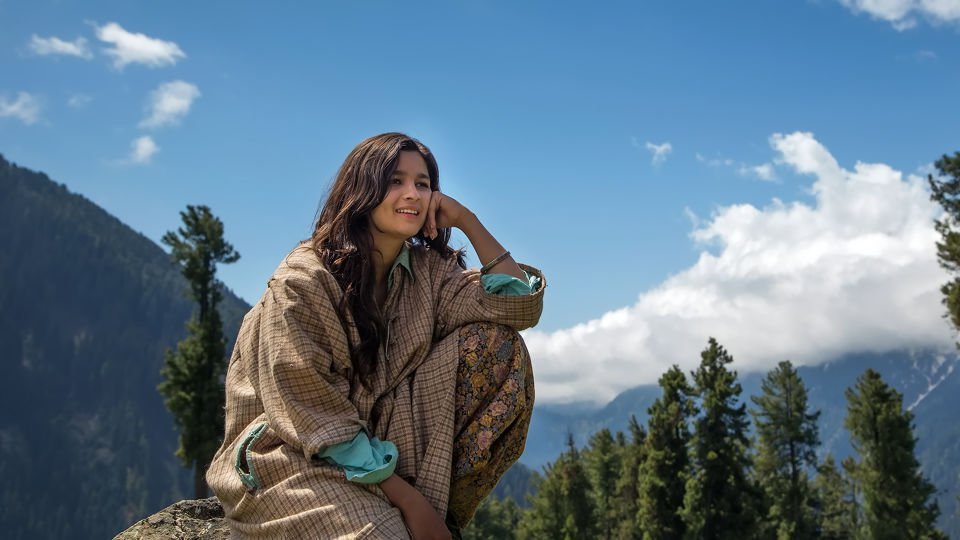 8. Dil Dhadakne Do (2015)
This film was shot on a cruise ship which traveled through Turkey, Spain and Tunisia. The sequences on the cruise ship had beautiful ocean in the background and stunningly dressed people in the foreground. And you're still looking for reasons to set off for a vacation?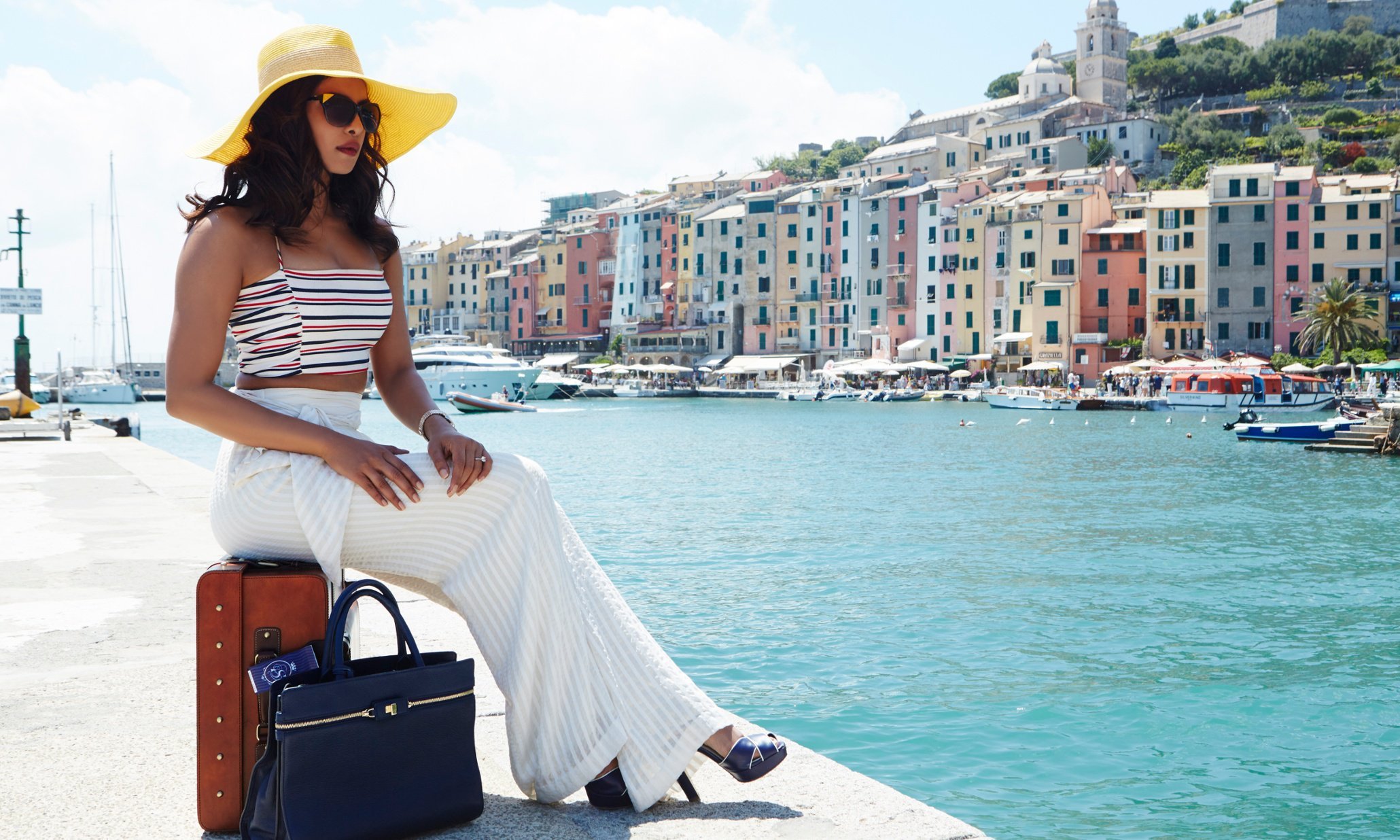 9. Chennai Express (2013)
Chennai Express might be known for several other (not-so-flattering) reasons but the film was surely a visual treat. From the majestic Dudhsagar Falls in Goa to the lush hill town of Munnar in Kerala, each frame of the movie was a sight to behold in this film. The landscape shown in the film will surely make you want to be there in person.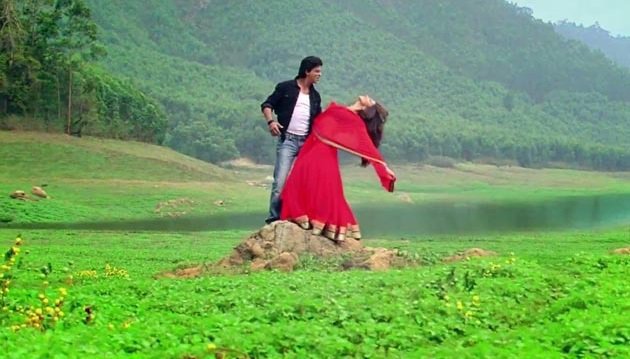 10. Yeh Jawaani Hai Deewani (2013)
Bordered by dense forests and sparkling in their white glory, Gulmarg's snow-clad peaks are just breathtaking. Even though Gulmarg was passed off as Manali in the film, the film inspired bag-packers to leave everything aside and go on a trek with friends in this region. The film's second half captures the beautiful palaces and monuments of Rajasthan. The theme wedding in Udaipur showed that Rajasthan is so much more than just deserts.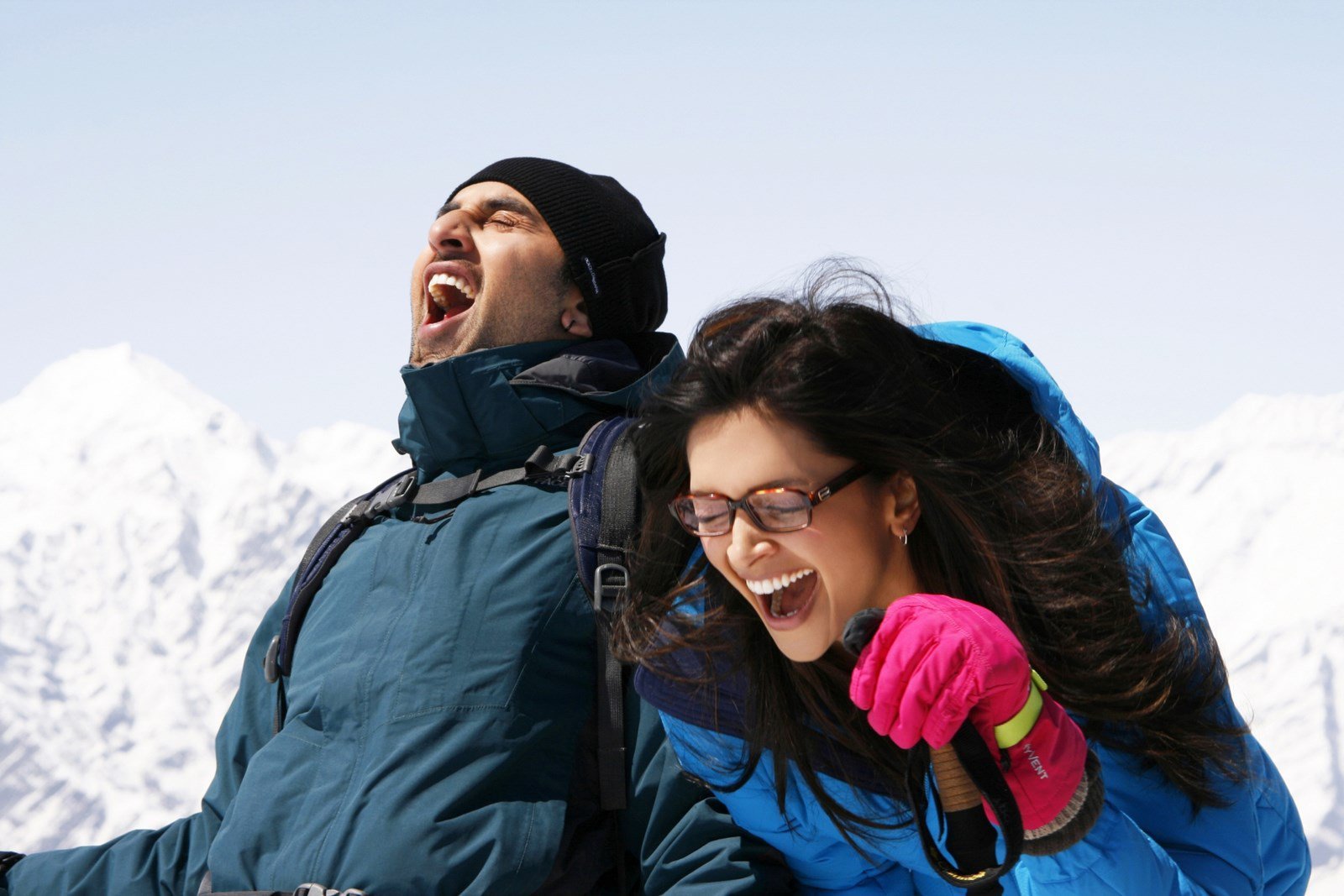 11. Jab We Met (2007)
The film starts off with a train journey from Mumbai and makes some interesting stops at Ratlam, Kota, Bhatinda, Manali and Simla. Each city acts as a stop-over for the characters and the story of the film. This film surely made train journeys look really cool!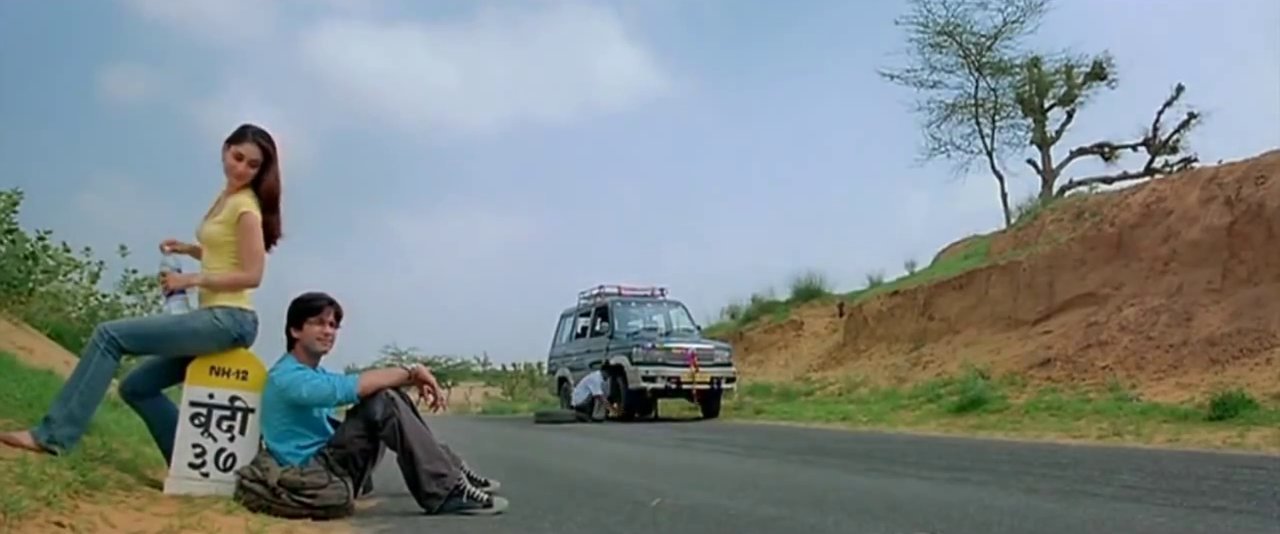 12. Chalo Dilli (2011)
Two characters from drastically different backgrounds have to travel together by road and train. The destination is Delhi and the road trip makes them both see what they've been missing in their lives. The highways they take and the people they meet is what traveling is all about – having new experiences.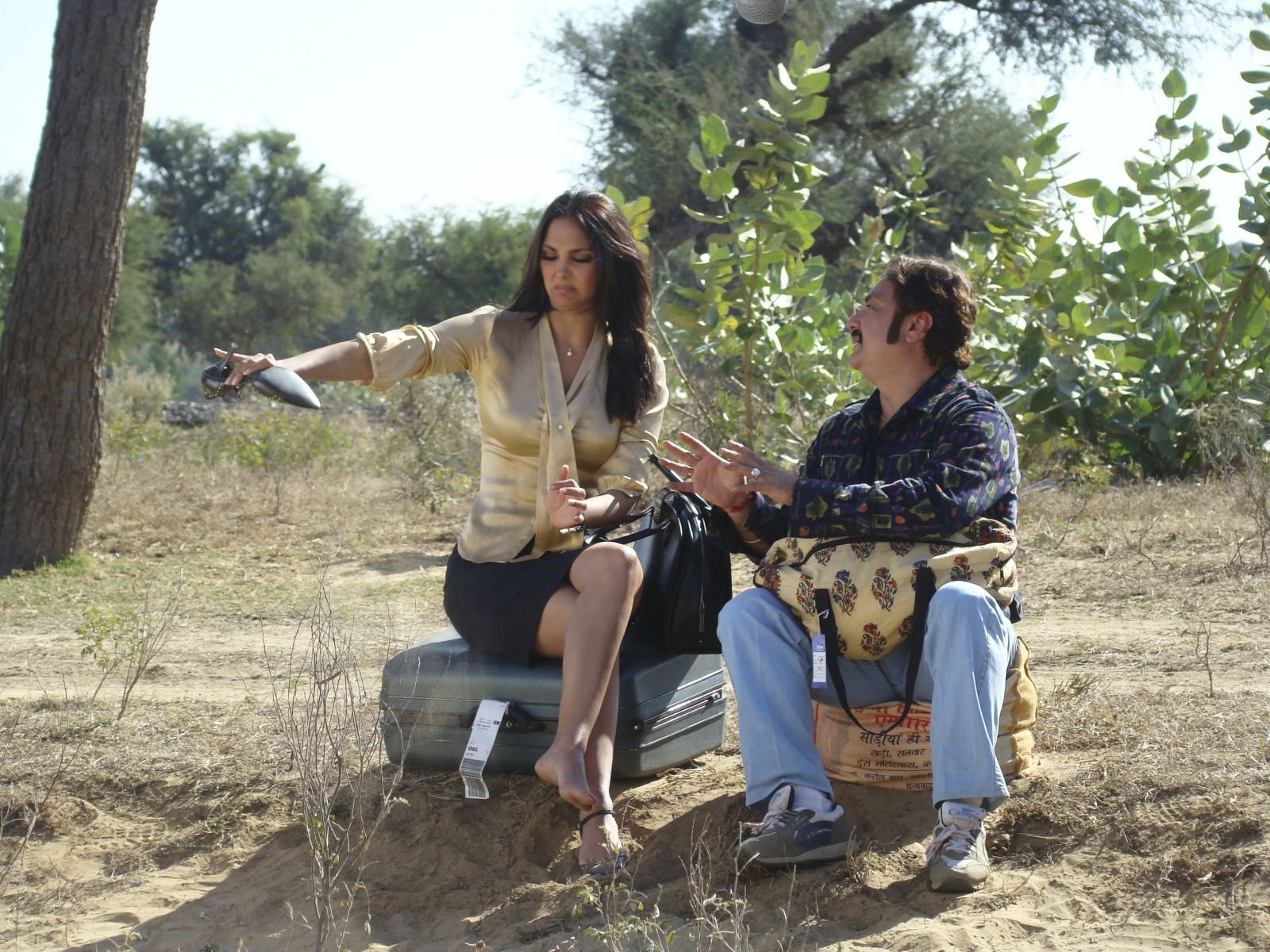 13. Piku (2015)
A father-daughter duo travels with a taxi company owner from Delhi to Kolkata in this road trip movie. The highways they travel make us want to be on a road trip ASAP. We watch them stopping over in Varanasi which looks beautiful at night and when they finally reach Kolkata, the city's landscape is instantly likeable.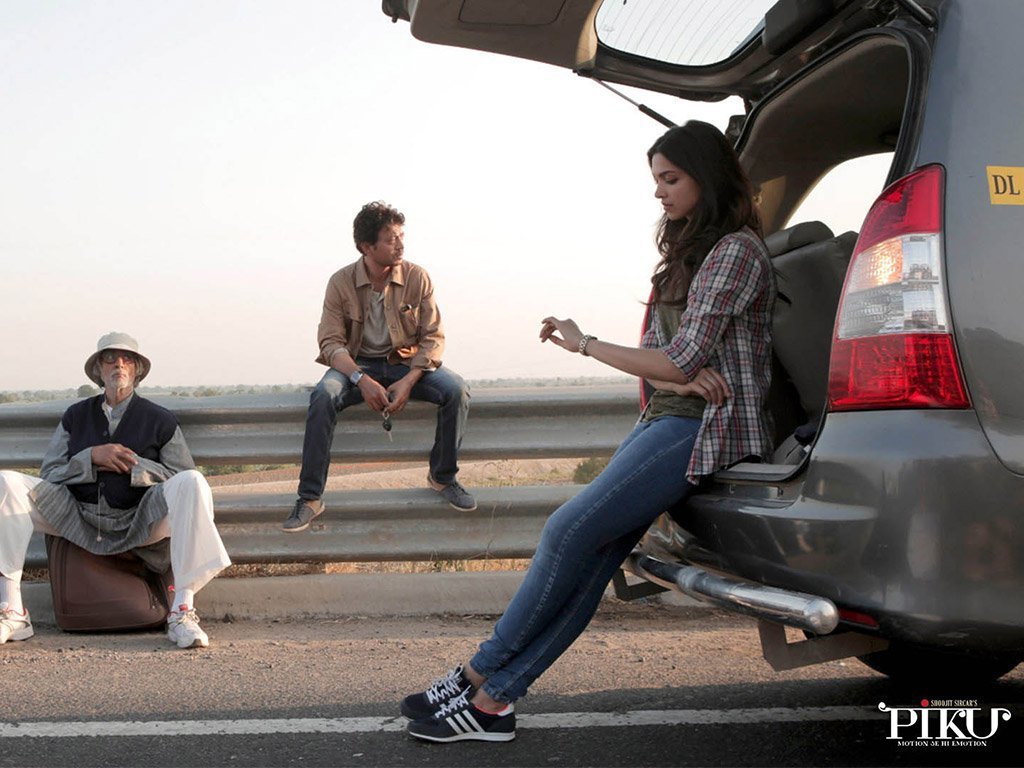 14. London Paris New York (2012)
This film is the journey of two characters through these three cities. They first meet in London while waiting to catch the next flight. They meet again in Paris and then finally get united in New York. These three cities are probably on the bucket list of all of us and the film just captures that fantasy to perfection.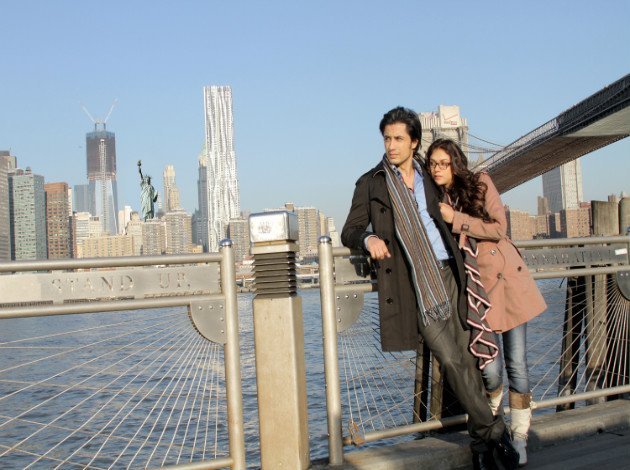 15. Anjaana Anjaani (2010)
The protagonists decide to end their lives but before that they must travel a little. Travelling is just the best way to live and what better place to go and explore Las Vegas. The road trip they take from New York to Las Vegas is just stunning to look at. And the barren lands too look breathtaking.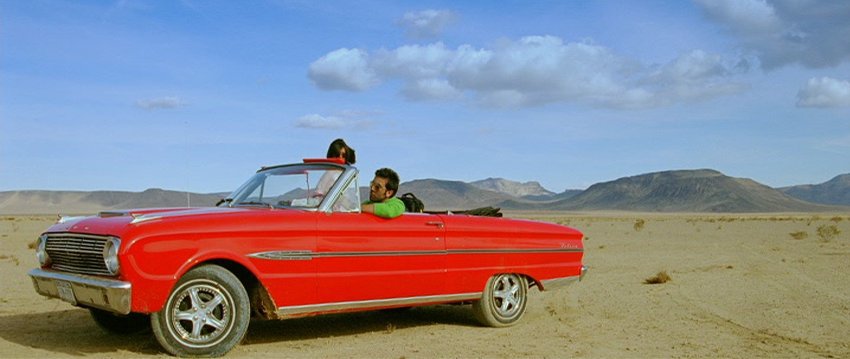 16. Raanjhanaa (2013)
The holy city of Varanasi showed in this film felt so pure in its spirit. The religious divide, the local culture and colour of the city was beautifully captured in the first half of the film. Even the dialect used in the film was true to the city. Banares was not just a location for this film, the city was featured like a character.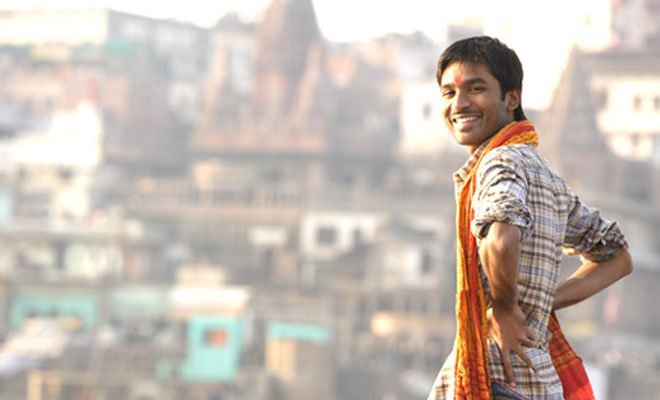 17. Road, Movie (2010)
Vishnu (Abhay Deol) is on a journey across the scenic state of Rajasthan to deliver his father's antique, colourful truck to a local museum. The journey proves transformative for every traveler, but especially for Vishnu who discovers life, love and laughter on the Indian highway. This film introduces you to a different Rajasthan. It is rustic, rural & yet enigmatic.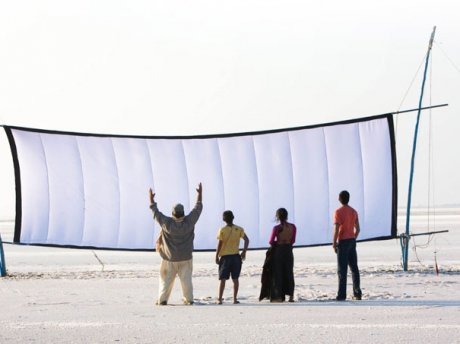 18. Lootera (2013)
Lootera was a tale set in the '50s and made us appreciate the beauty of Manikpur, a small town in West Bengal. The second half of the film showcased the alluring snow clad mountains of Dalhousie. If a laid back vacation is your thing, Lootera is just the inspiration you need.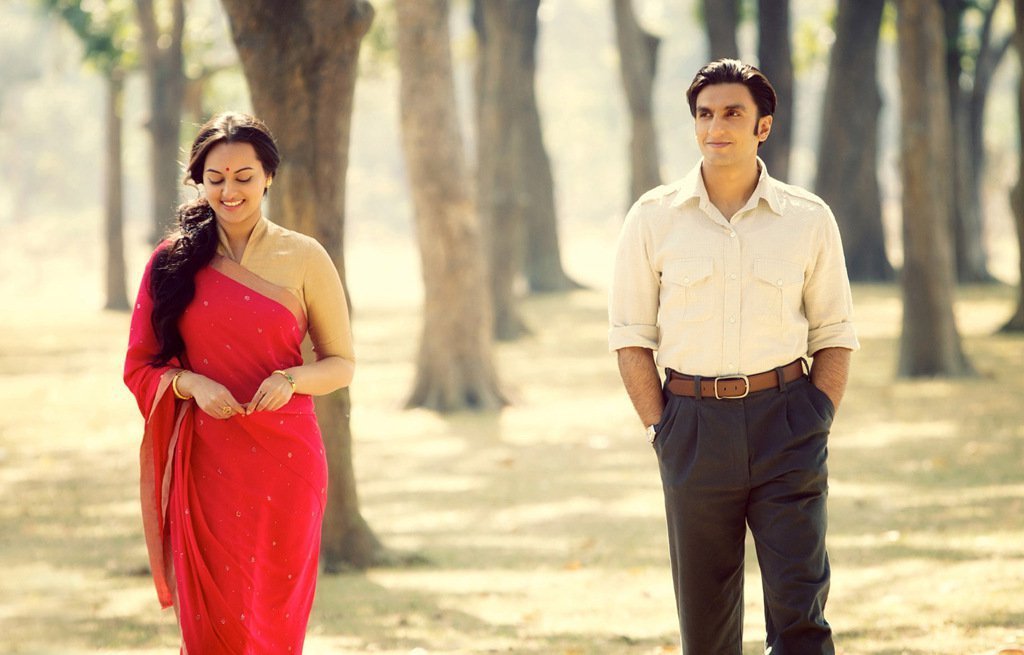 Pack your bags already, guys!