Every movie has its moments. Some you appreciate, some you don't. But there are very few that give you not one but multiple moments that stay with you, sometimes throughout your life. Unlike popular belief, it's not the modern day social relevance of an old movie that makes it timeless. Instead, it's these moments that became a part of your life and decades later, you still find yourself connecting to them.
Kuch Kuch Hota Hai gave me these timeless moments.
I was six-years-old when I first saw the film and I remember telling my mother to find me a C-O-O-L friend like Rahul. I pestered her till she finally gave in and we had a deal. What came my way after that was my mother's permission for letting me get Anjali's haircut from Kuch Kuch Hota Hai, given that getting Rahul wasn't the easiest task in the world.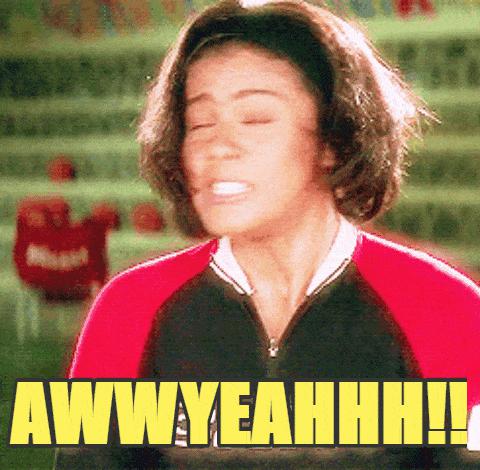 19 years ago, Kuch Kuch Hota Hai released and became the movie of that generation. It connected with each one of us differently. While some took fashion inspiration and started wearing the GAP hoodies, others took life lessons and adopted "pyar dosti hai" as their love mantra. 
For the first time, someone told us that it was okay to fall in love with your friends. In fact, it was better to fall in love with a friend. "Kyunki agar woh meri sabse achchi dost nahin ban sakti, toh main usse kabhi pyar kar hi nahi sakta." 
Sounded like a valid point then. Sounds like a valid point today! 
I understand that Rahul didn't really practice what he preached but didn't he define love for all of us with this single dialogue?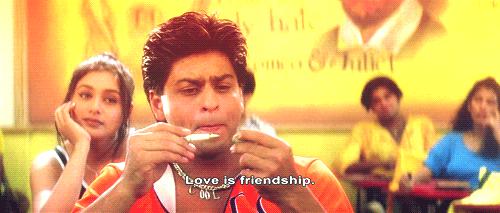 Friendship bands soon replaced red roses and Friendship Day became more important than Valentine's Day. 
While we saw love blooming, we also saw Rahul and Anjali's friendship. From their competitive spirit on the basketball court to them secretly making wishes every time they saw a shooting star, I shamelessly admit that I was jealous of that friendship and that's precisely why I asked my mom to get me a Rahul.
And just like their college mates, Rahul aur Anjali ka jhagdha made me very sad too!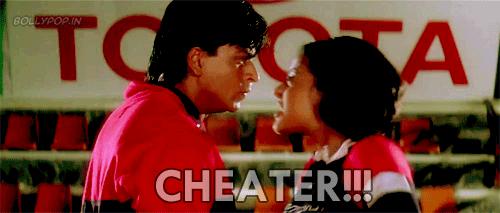 What made me sadder was Anjali leaving. I find myself crying after watching that scene even today. Will she stop loving Rahul? Will they never be friends again? Questions like these popped up in my head, even when I was six. Call me weird but in my defence, I've been taking films very seriously ever since I developed a sense of understanding. 
Today when I see the movie, I see the emotions that were at play during this scene. It was the end of one story and the beginning of another. That red dupatta was symbolic of every emotion that Anjali ever had for Rahul and she selflessly passes it on to Tina. 
Karan Johar created one of those moments where expressions said what words couldn't.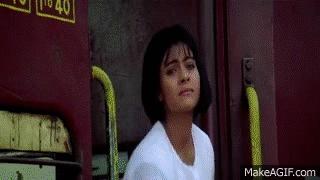 What started off as a fancy-chilled-out-youth-film beautifully transformed into an emotional roller coaster. 
They moved on with their lives, only to find their paths crossing again. They never really got closure, and to be honest, we as an audience wanted them to have closure to spare us from the sadness of an unfinished story.
Rewind to the coolest summer camp that EVERY KID WANTED TO BE A PART OF!
Those colourful t-shirts, kick-ass tents and the love for 'singing and dancing' had me sold in a second. Also, I can bet on the fact that each one of you who has seen the movie has tried counting the stars!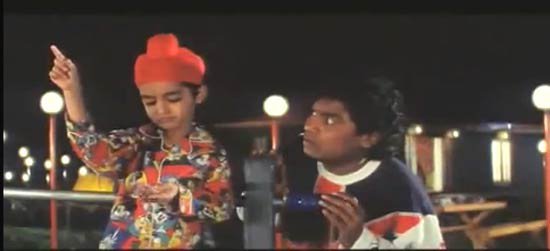 Rahul and Anjali met again and there were sparks. But there was also Aman. You want to like Aman, but you can't because you want to see her with Rahul. Especially after the scene where they dance in the rain.
It isn't for nothing that SRK is called the 'King of Romance'. He plays piano in the air and damn, I kid you not, I had goosebumps! There is no music but they dance. They dance to the flow of emotions, to the innocence of thought and to the connection they once had. 
They dance to the tune of love! 
This is undoubtedly one of the most romantic scenes ever. But then, there's Aman who is probably the nicest guy but then again… Kuch Kuch Hota Hai Aman, tum nahi samjhoge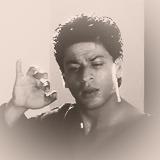 Looking back at K2H2 (as we fondly call the movie today), I admit that Rahul's daughter, Anjali, was trying a little too hard to adult it out. Understanding the dynamics of love and playing cupid for her father is impossible to do for any kid that young.
But I was 6 years old back then and if not the complexities of love, I did understand the emotion and power of it. The way it unfolded on celluloid was simple enough to help me understand that love is something beautiful.
I understand that Rahul wasn't the truest person ever. I understand that it was wrong of him to have fallen for Anjali only after her makeover. I also understand that if something like this happens in reality, one should never support it. 
But what I truly understand and believe in are these timeless moments, beautifully sprinkled throughout the movie.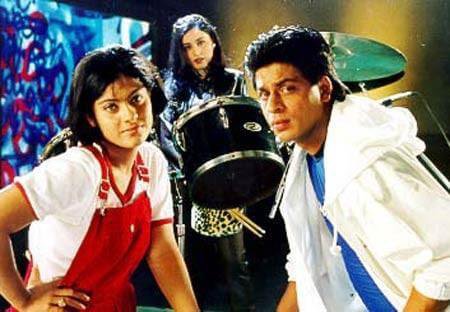 The beauty of the movie lies in the fact that we find ourselves watching it over and over again. Kuch Kuch Hota Hai might not have given us the best of storylines but it gave us priceless moments, ones we can't get enough of. 
When I meet my old friends, I don't really mind imitating the Rahul-Anjali-handclap-nose-flick action. When I hear Raghupati Raghav Raja Ram, I still have its hip version from the movie, playing in my head. And when I fall out of words, I always end up saying "kuch kuch hota hai, tum nahi samjhoge", immediately resting my case.
You might have a million things to say in contrast to my opinion. Go ahead and fill up the comments section. Lekin kuch kuch hota hai, tum nahi samjhoge!