When Mani Ratnam's Dil Se.. hit the theaters, way back in 1998, it was loved by audiences and critics alike. And even though Shah Rukh Khan and Manisha Koirala were enigmatic on screen, one of the key reasons for the film's success was definitely the music of this film. A.R. Rahman's soul-stirring music perfectly complemented Gulzar's ethereal lyrics, creating pure magic that continues to linger on in our minds. 
These 5 songs of the album are still played on loop by music lovers and rightfully so. 
1. Jiya Jale
Those Kerala backwaters became the stuff of dreams after this song's video. This was Preity Zinta's debut role and she's still remembered for her performance in the song. The Hindi poetry was beautifully meshed with Malayalam lyrics.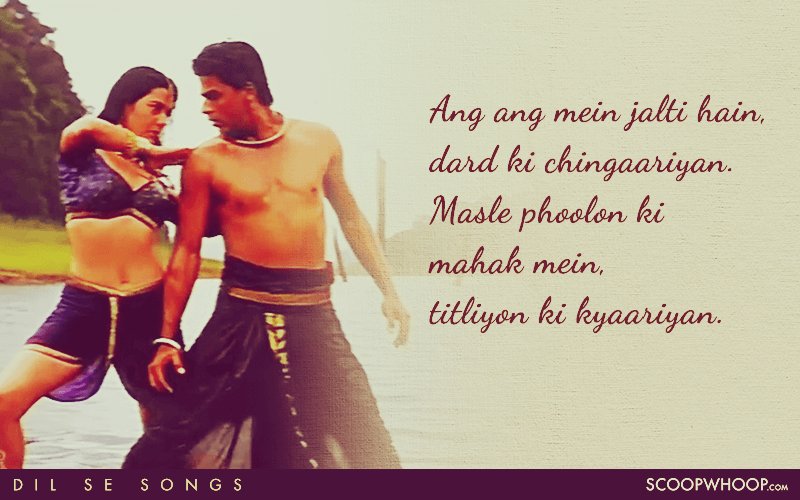 Watch the song here.
2. Chaiyya Chaiyya
Shah Rukh and Malaika created history while dancing on the train in this one. The song was an instant chartbuster back in the day and hasn't lost its charm one bit. The tune was really catchy and the lyrics further uplifted the song.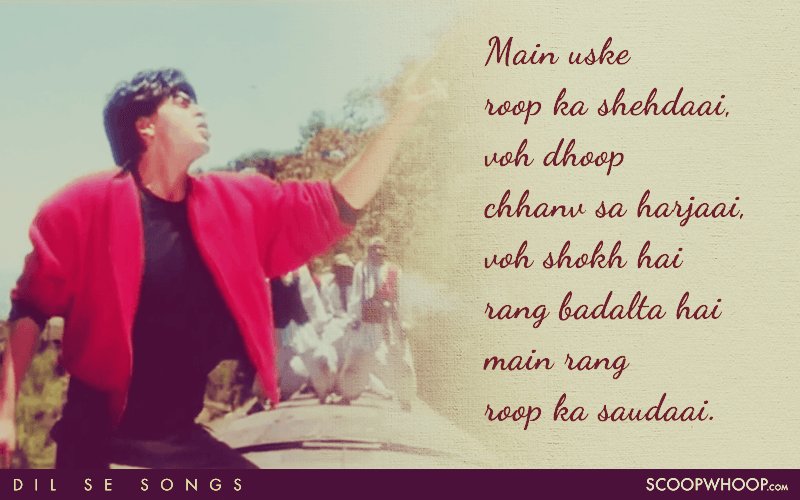 Watch the song here.
3. Satrangi Re
Sonu Nigam sang this song so passionately that the soul of the song is just as fresh today, as it was 18 years ago. The lyrics in this one deserve a special applause!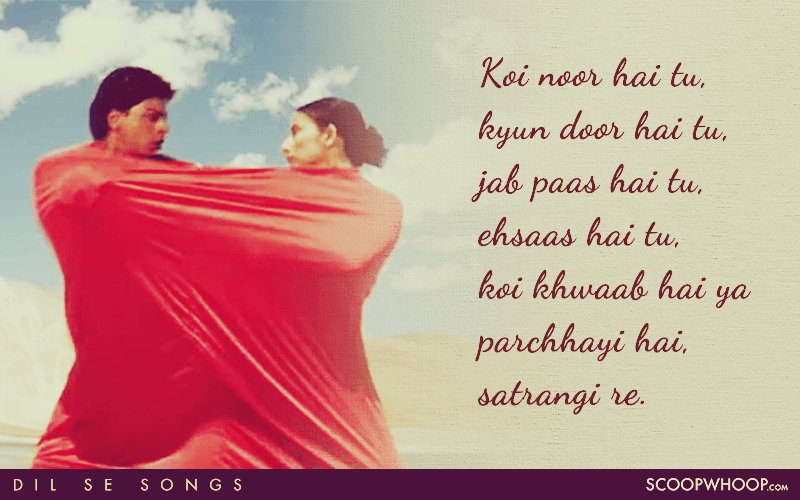 Watch the song here.
4. Ae Ajnabi
Ae ajnabi, tu bhi kabhi, aawaz de kahin se… These lyrics by Gulzar are timeless! And Udit Narayan & Mahalakshmi Iyer's vocals were the icing on the cake.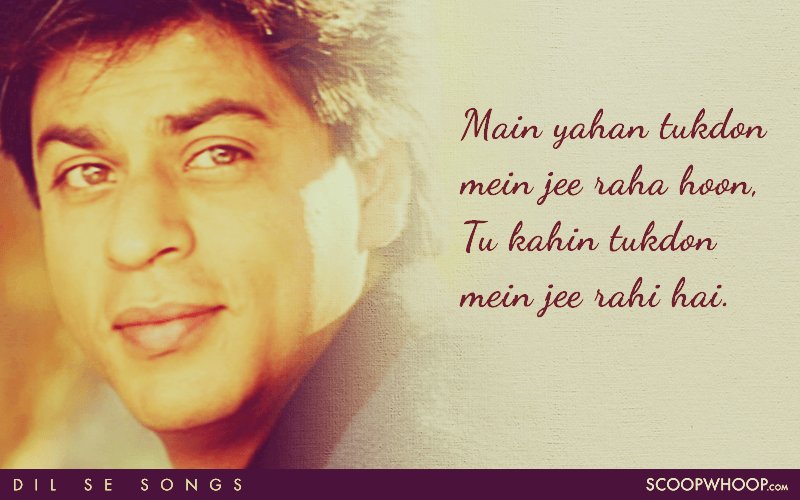 Watch the song here.
5. Dil Se Re
The title track of the film was enough to make us buy the entire album. The video of the song was way ahead of its times when it first came out. And A. R. Rahman's voice added a whole new edge to this track!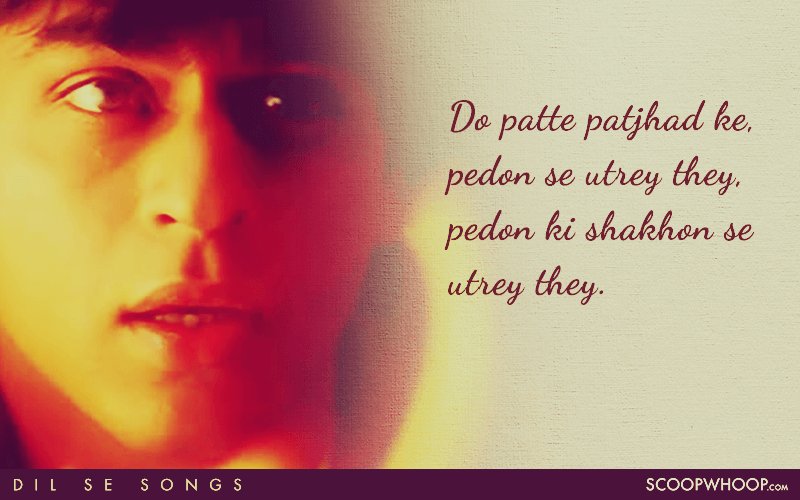 Watch the song here.
Dil Se…
Design Credit: Utkarsh Tyagi