Controversies and Bollywood go hand in hand. In 2020, celebs have sparked arguments that became the highlight of our pandemic. Here are some of the most memorable arguments – online and IRL that marked 2020. 
1. Kangana Ranaut Vs Diljit Dosanjh
Kangana Ranaut made some disrespectful remarks about the farmers' protest and 82-year-old activist Bilkis Dadi which did not sit well with Diljit. There was a lot of back and forth and name calling involved but in the end Diljit has the internet on his side. He even went to the Farmers' protest and spoke about the importance of the protest against the new laws.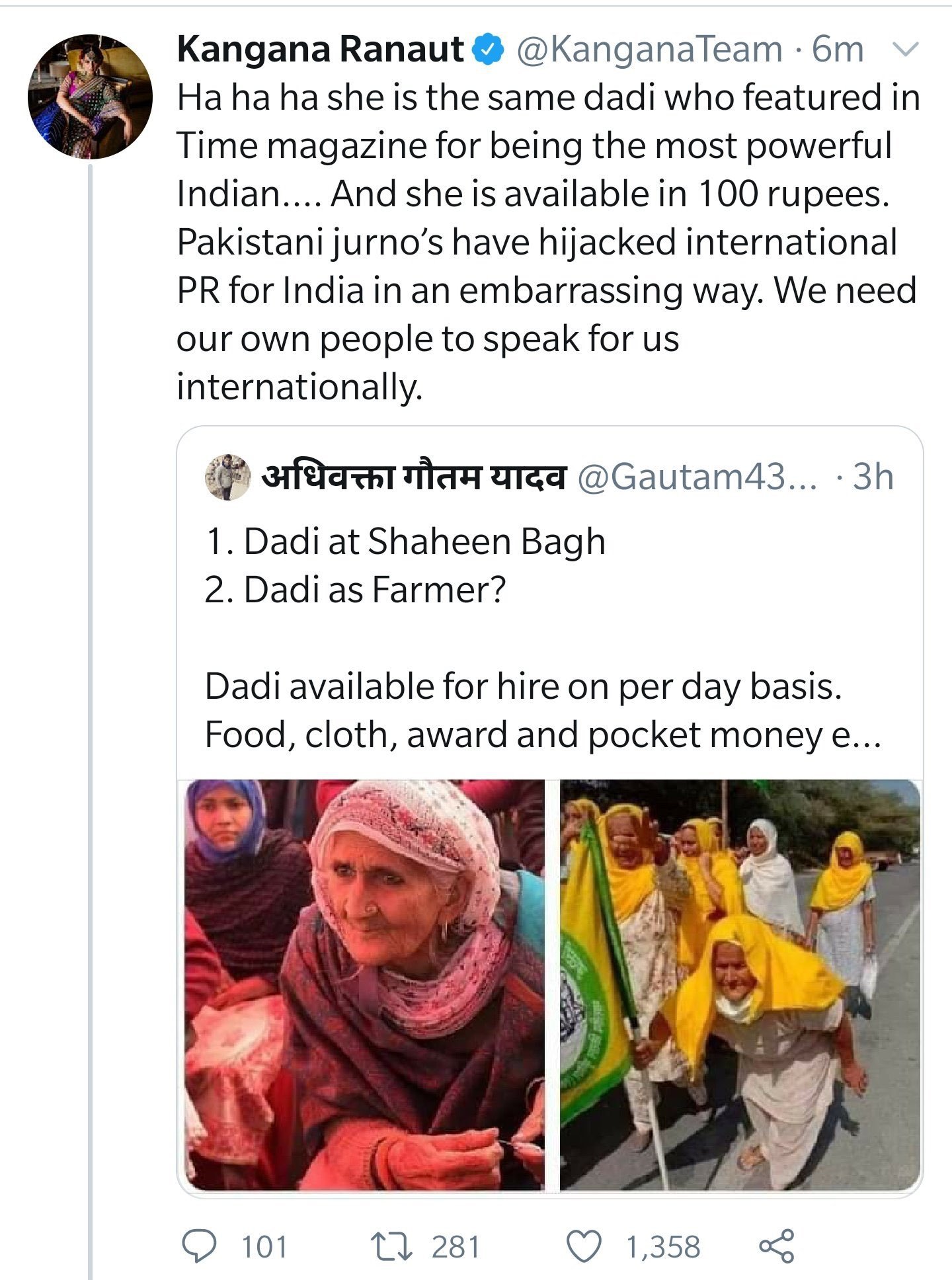 2. Kangana Ranaut Vs Urmila Matondkar
Kangana's statements calling Bollywood the hub of drug links did not sit well with Urmila. In an interview with India Today's web channel, Mumbai Tak, Urmila asked Kangana to question her own state, Himachal, which is an alleged origin point for drugs. 
The entire country is facing the menace of drugs. Does she (Kangana) know Himachal is the origin of drugs? She should start from her own state. Why did this person who has been given Y-security from the taxpayers' money didn't give information about the drug nexus to the police?
-Urmila Matondkar
Kangana responded to this statement by called Urmila a 'soft porn star' which Twitter did not take well. Many actors including Swara Bhaskar and Farah Khan tweeted that Urmila is a brilliant actor. 
I saw one very derogatory interview given by Urmila Matondkar. The way she was talking about me, pulling faces, making a mockery about my struggles, attacking me on the fact that I am trying to appease BJP for a ticket. One doesn't have to be a genius to figure for me it is not very difficult to get a ticket. Urmila is a soft porn star. She is not known for her acting for sure, what is she known for? For doing soft porns right. If she could get a ticket, why wouldn't I get a ticket?
-Kangana Ranaut
3. Kangana Ranaut Vs Swara Bhasker and Taapsee Pannu
After the demise of Sushant Singh Rajput, Kangana called Swara and Taapsee 'B-grade' actors and 'needy outsiders' who love Karan Johar and do not get good roles. Obviously, Swara and Taapsee did not take this sitting down and tweeted to her. 
4. Sonu Nigam Vs T-Series
Soon after Sushant Singh Rajput's death, Sonu Nigam shared a video on Instagram saying that he won't be surprised if cases of suicides increased in the music industry. 
In addition to this, he named Bhushan Kumar, the owner of T-series in another video and called him the 'mafia' of the music industry. 
Things soon got messier as Divya Khosla, Bhushan's wife shared a video saying that T-series gave Sonu a break. She added that he is a legend who should take it upon himself to introduce newcomers if he sees a visible problem in the industry. 
5. Kangana Ranaut Vs Kunal Kamra
After Kangana said that it takes a 'spiritual core to recognise' delusions of the entertainment world, comedian Kunal Kamra retweeted it in true Kamra fashion. 
Kangana responded with a few nasty tweets and the fight escalated quickly. 
6. Anil Kapoor Vs Anurag Kashyap 
Later, we found out that this was one elaborate scheme for the two to promote their new Netflix film AK Vs AK. But they sure had us and Twitter going with their aggressive banter. 
7. Karan Johar Vs Madhur Bhandarkar
Both the filmmakers had a Twitter row over the title of Karan's latest Netflix reality TV show The Fabulous Lives Of Bollywood Wives. Madhur shared a tweet saying that he had refused to give Karan Johar the permission to use the title of his upcoming project Bollywood Wives and yet the title was tweaked and used. 
He also shared photos of notices sent to Dharma Productions by IMPPA, IFTDA and FWICE regarding the title. 
Karan Johar was quick to apologise to Madhur in a tweet and though the latter accepted his apology he added that this is not how relationships work. 
8. Jaya Bachchan Vs Ravi Kishan
Drug addiction is in the film industry too. Several people have been apprehended. The NCB has been doing very good work. I urge the central government to take strict action against the culprits soon
-Ravi Kishan
Just because of a few people, you cannot tarnish the whole industry… I was really embarrassed and ashamed that yesterday one of our members in the Lok Sabha, who is from the industry, spoke against the film industry. Jis thaali mein khaate hain usi mein chhed karte hain (they are biting the hand that feeds them).
-Jaya Bachchan
9. Avinash Tiwary & Twitter Vs R Balki
In an interview, filmmaker R Balki said that Alia and Ranbir are the best actors out there and challenged people to find him better actors. And so, Twitter and a few celebs rose to the challenge – but our favourite was Avinash Tiwary's response. 
The question is do they (star kids) have an unfair or bigger advantage? Yes, there are pros and cons. But I'd ask one simple question: Find me a better actor than Alia (Bhatt) or Ranbir (Kapoor), and we'll argue. It's unfair on these few people who're probably some of the finest actors.
10. Kunal Kamra & Anurag Kashyap Vs Arnab Goswami
Kunal Kamra and filmmaker Anurag Kashyap went to Republic TV's office to give Arnab the 'excellence in journalism award' which was, well two framed chappals. And they did this on Anurag's birthday as a from of celebration. 
How many of these did you follow?