His candour, his boisterousness, and the unabashed I-Don't-Give-A-Flying-Fuck attitude. His mushiness when he's with his lady love, his candid conversations, and his amazing style.
Ranveer Singh has it all. 
He is a dream come true for designers with an eclectic sense of design, because he can carry off anything with much ease and panache. He once said, "200 characters live inside my head. They just pop out." Looking at his wardrobe, we know that they do exist. 
You may hate his style, and his clothes, but you can't help but give him the attention he seeks wearing them. Our man here can pull off a skirt, a psychedelic print and a Rajasthani kurta, all in the same breath.
Don't believe me? Take a look at 20 of his weirdest outfits ever, and decide for yourself. 
For some reason, this man seems to carry off that big gold chain, the weird glasses, and the glazy psychedelic print tracksuit.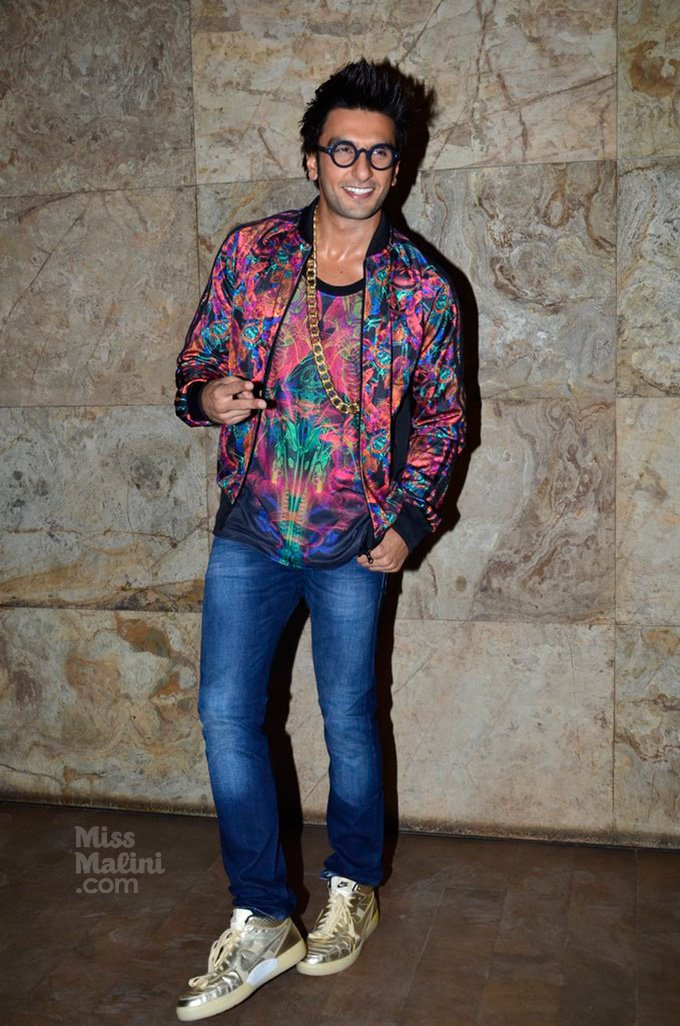 To be able to pull off a heavily brocaded sherwani in a rich colour, with velvety jootis is no small deal!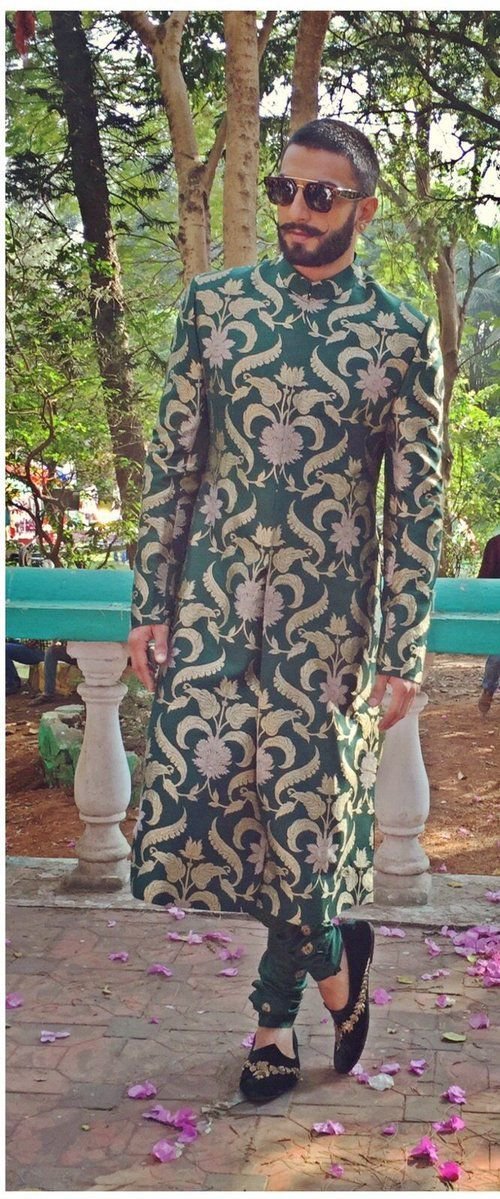 A floral print bandhgala and pointy shoes to go, this man just keeps upping his fashion quotient. Flower power!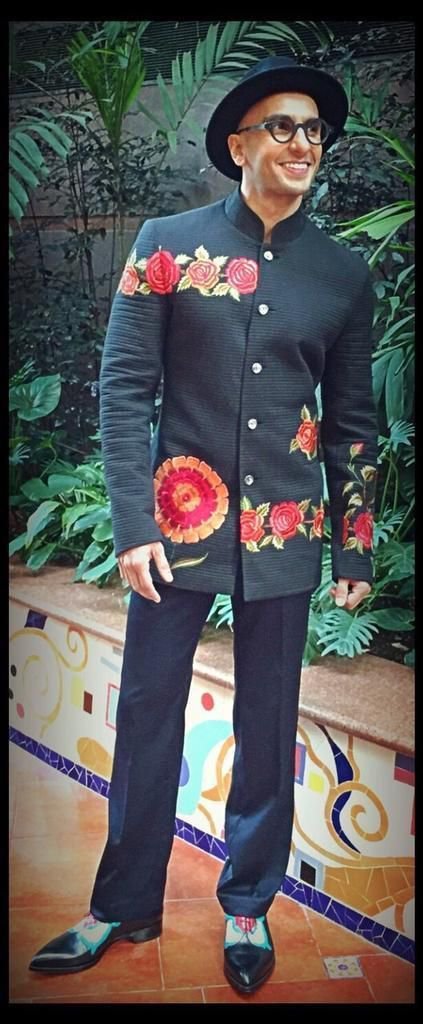 No established actor other than Ranveer can rock a print shirt with those pants. Absolutely no one!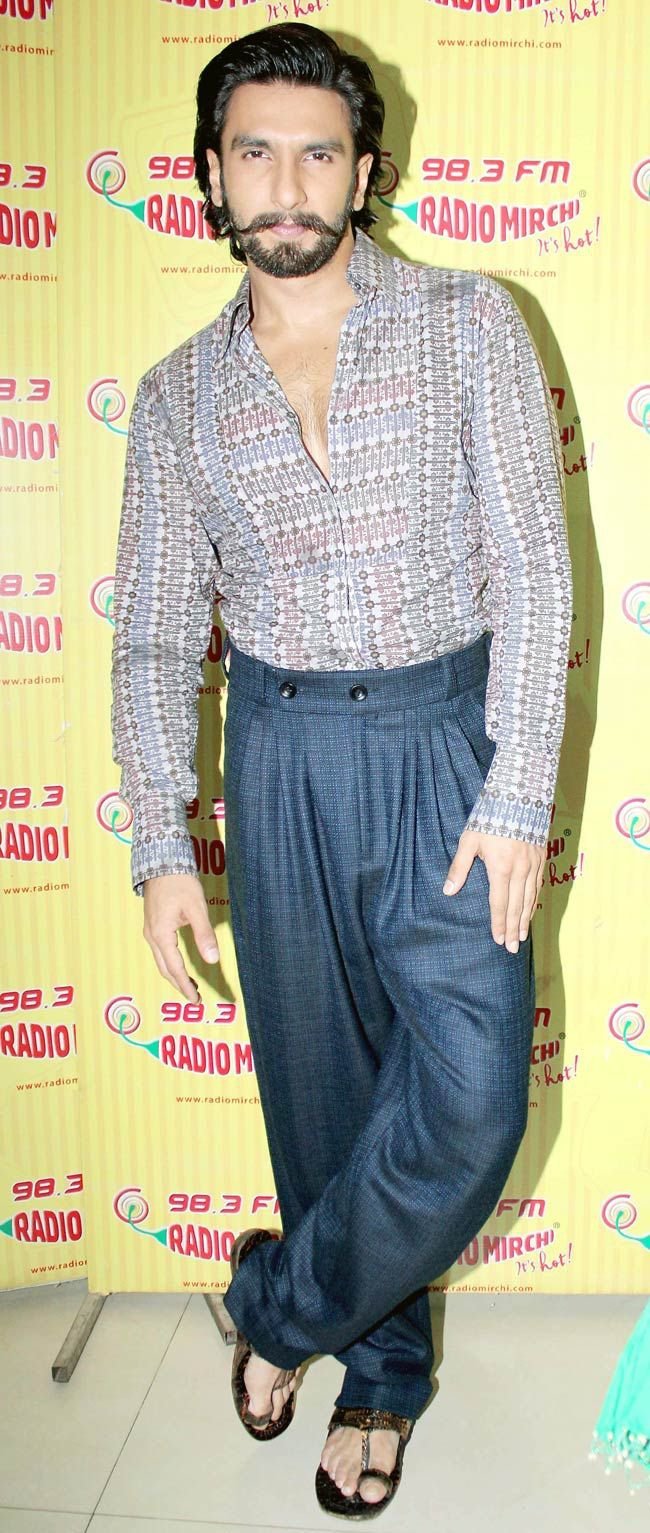 I have never seen a man rock gladiator sandals, and this man is nailing it.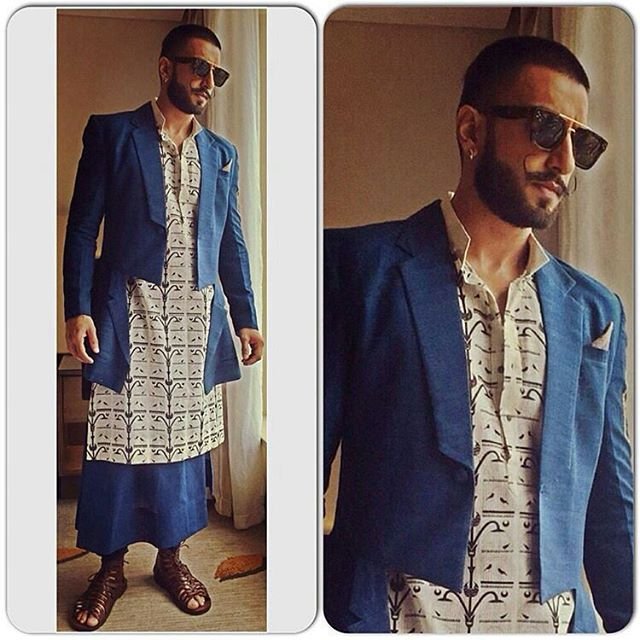 A photo with Bae is mandatory, and when he's looking prettier than Deepika, why not, right?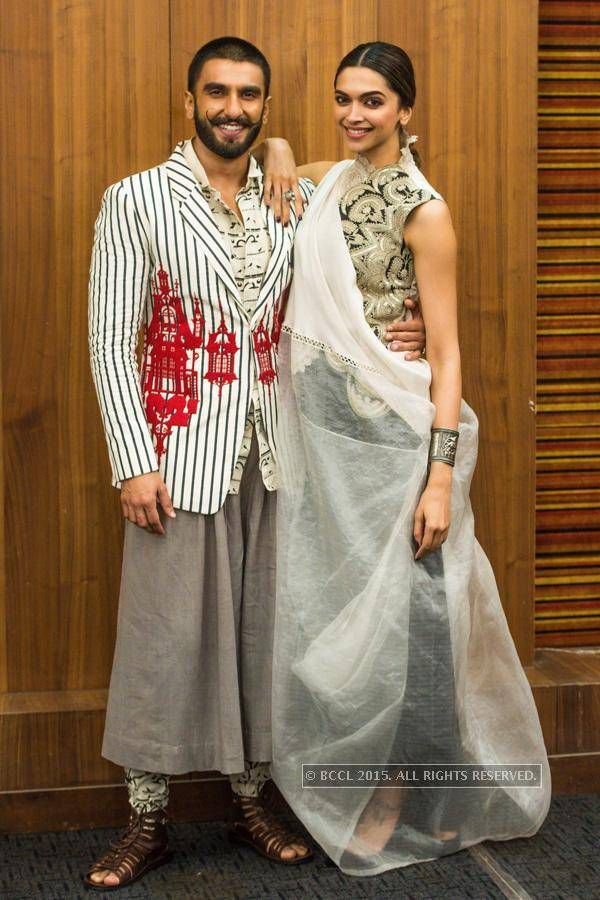 He rocked a skirt. A skirt for Pete's sake. And that too with a superlative degree of style.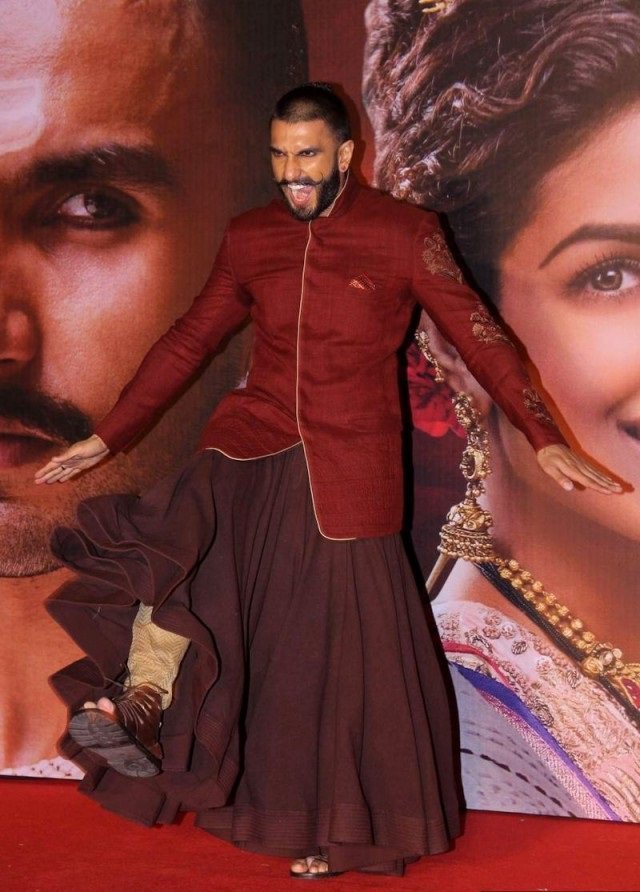 Just when you thought looking like a punk was so out of fashion, pop comes Ranveer in a Mario outfit! Ain't nobody there to ace this.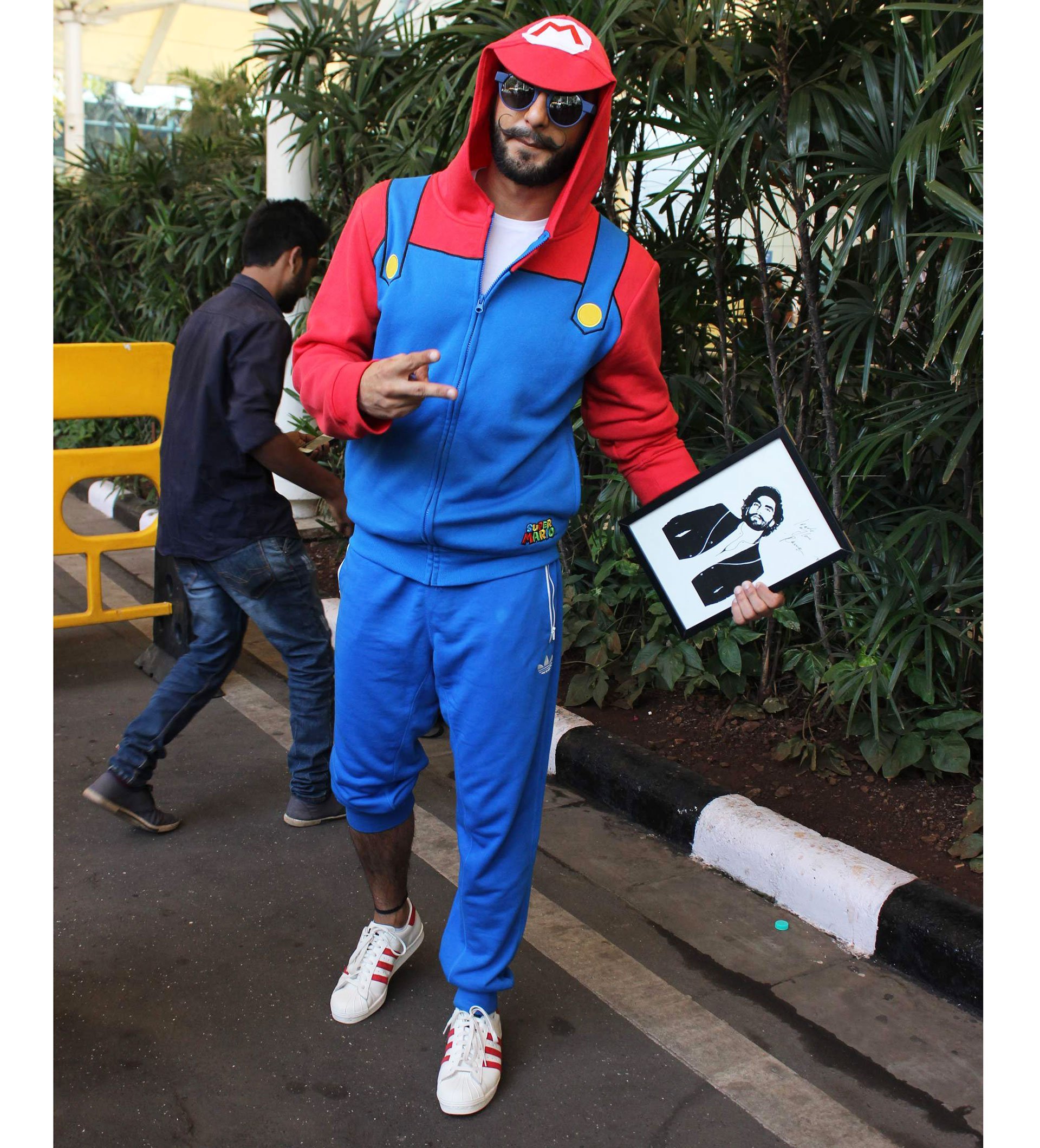 He wore a statement t-shirt with a silk night gown, muppets pyjamas, and Sylvester fluffy slippers to The GQ Best Dressed Men Awards 2015. Definitely grabbed more eyeballs than the ones who wore tuxes.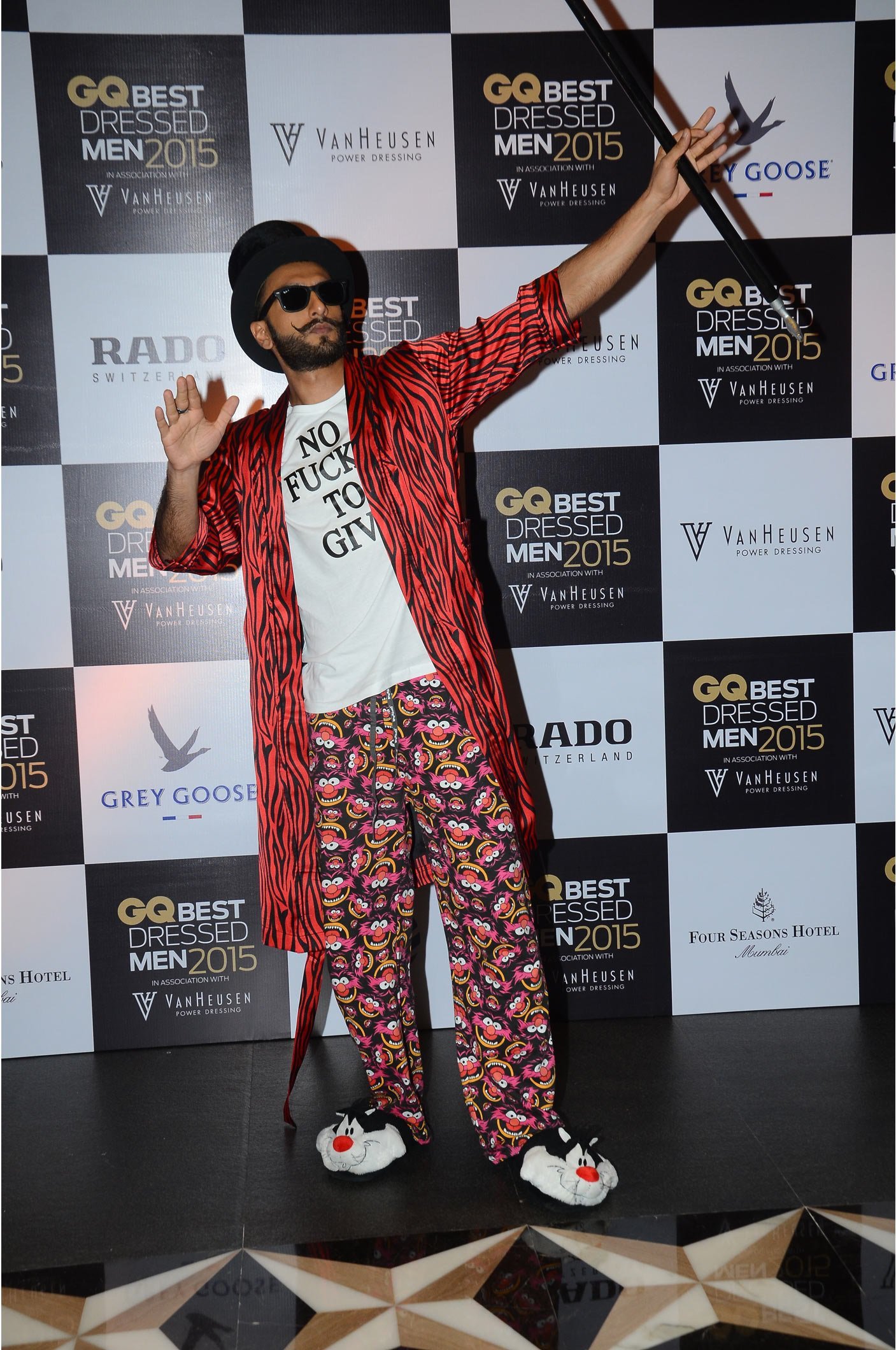 Only Ranveer can carry off this cowboy meets gali ka launda look.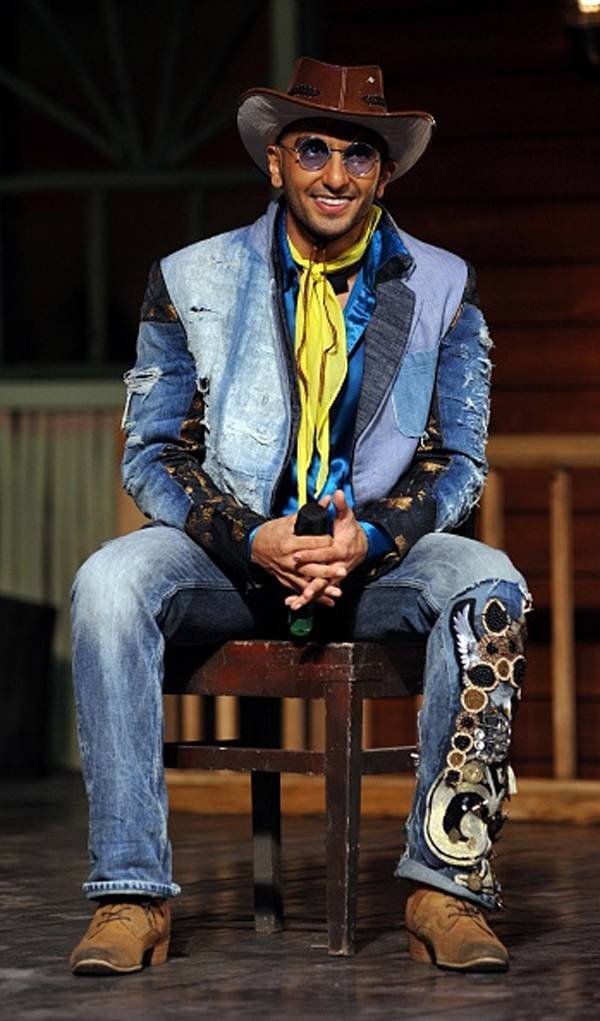 Who can rock a Mickey Mouse shirt with a bow tie? Give it up for Ranveer, guys!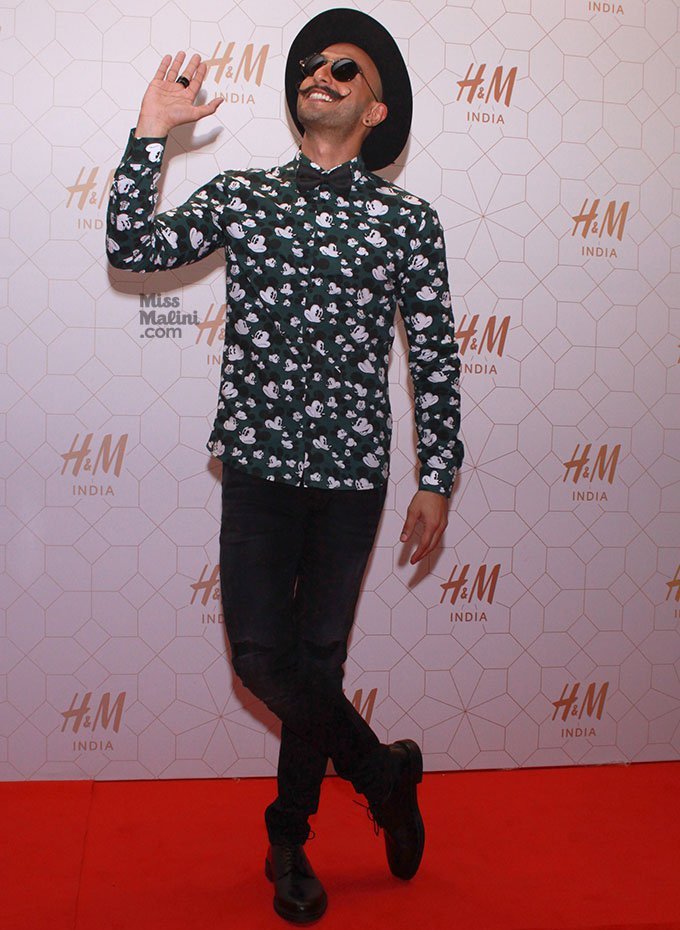 I've got major swag CUZ I'm covered in lips, yo!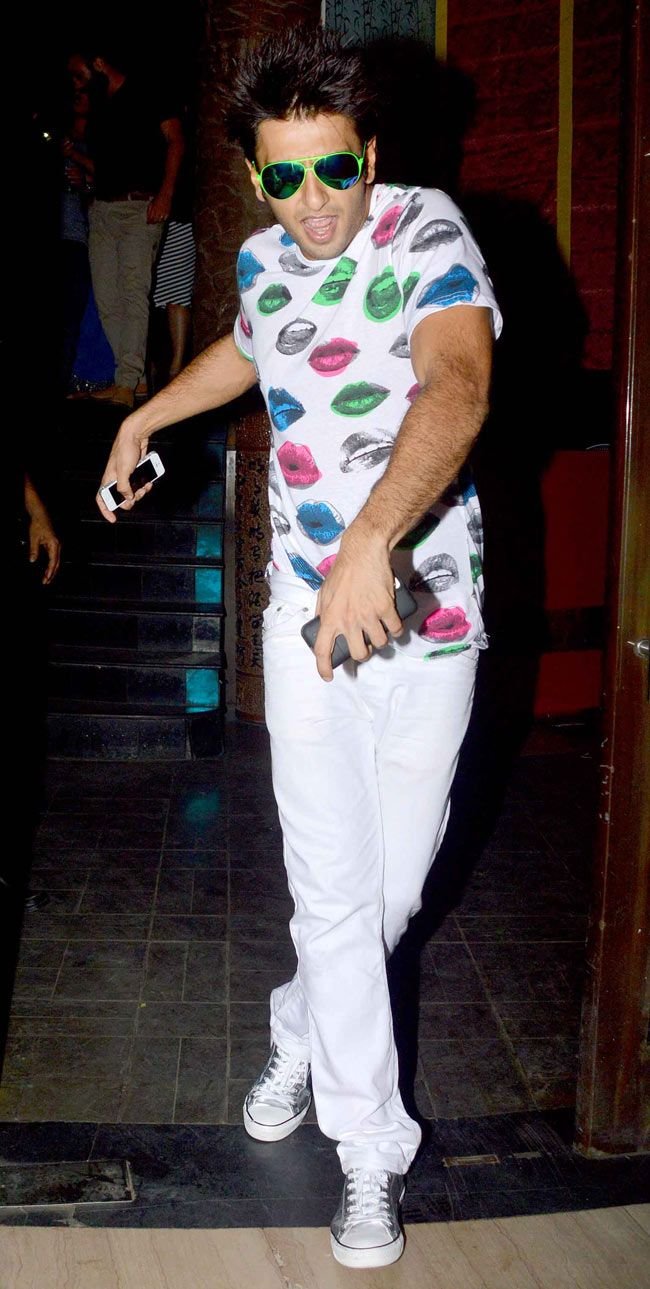 Totally rocking the Mad Hatter look!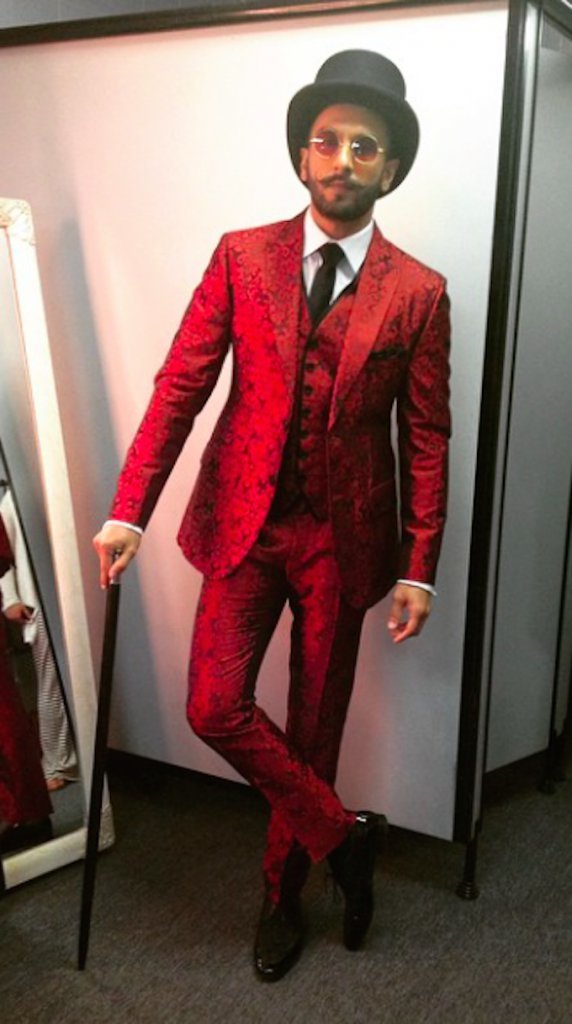 Summery, delicate, pretty flowers, Ranveer is totally stealing the show with this blue casual suit.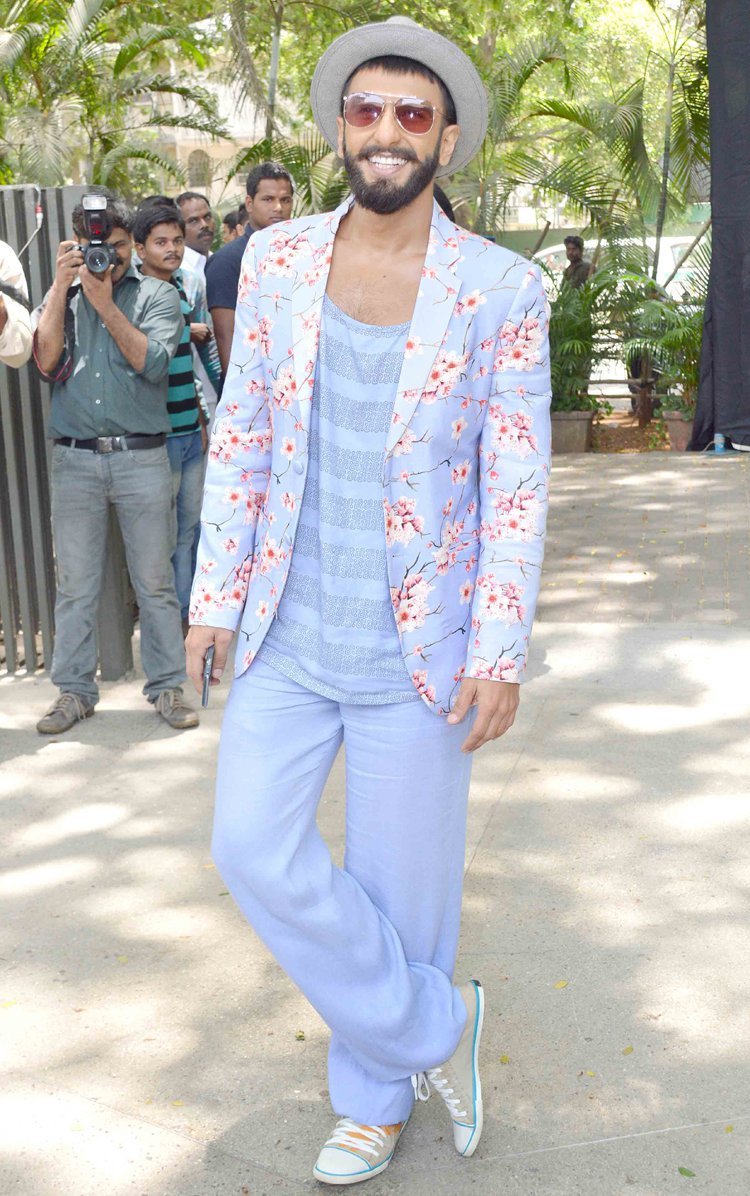 Prints on prints on prints! A certain death in fashion for many but definitely not for him.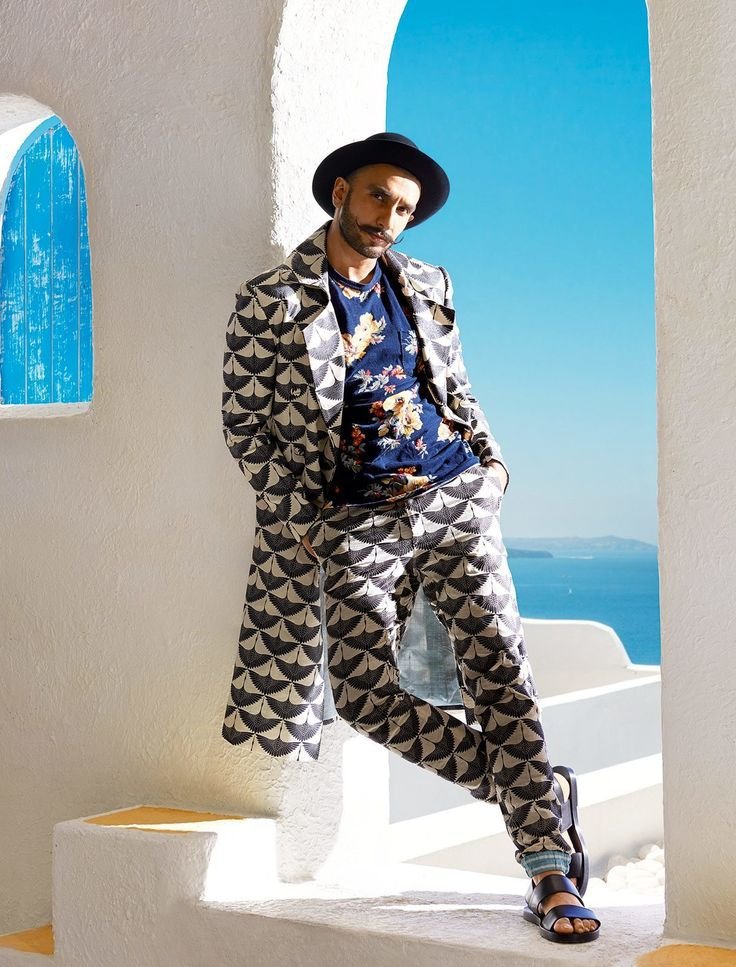 Anyone else would have definitely looked incorrigibly hideous. But the glasses and the shoes certainly give an edge to the whole look.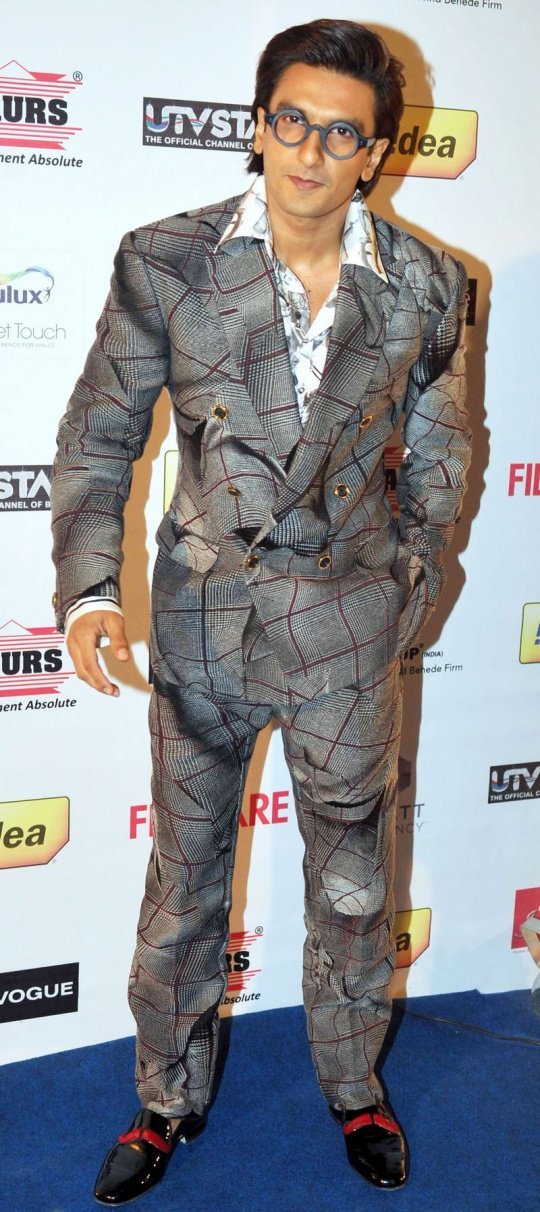 His travelling style is bright and…? Duh, more prints. Like a box of crayons!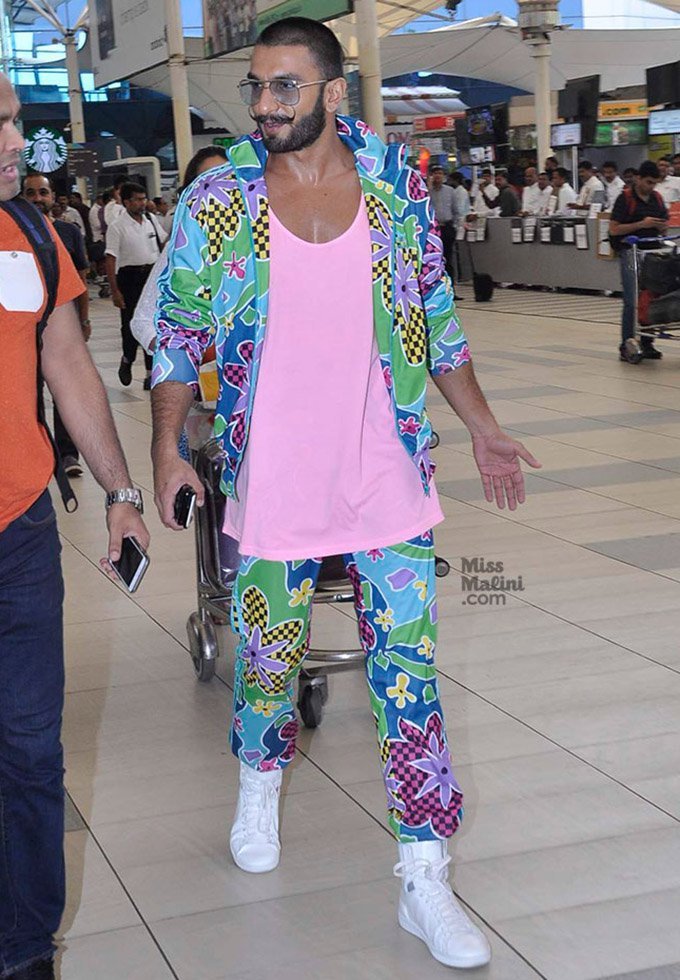 Absolutely no actor has rocked a Rajasthani outfit like this! Nope!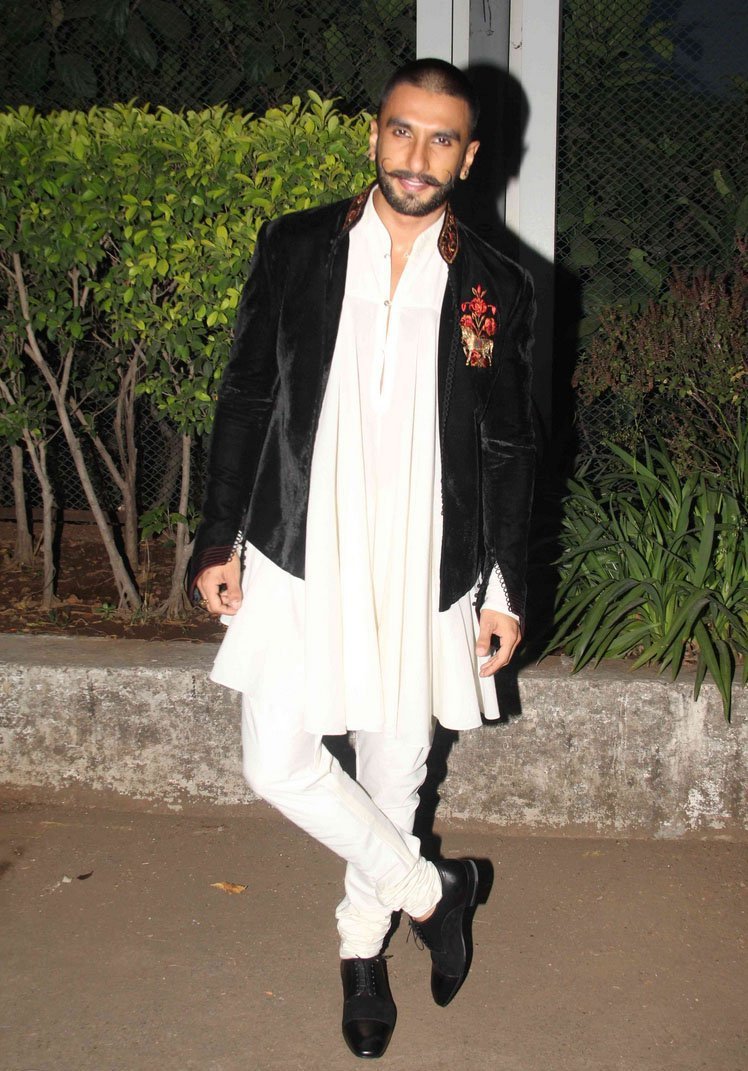 A blue casual monochrome suit with a pink and yellow print shirt? Now that's a combination very few can pull off, and our man here looks quite stunning.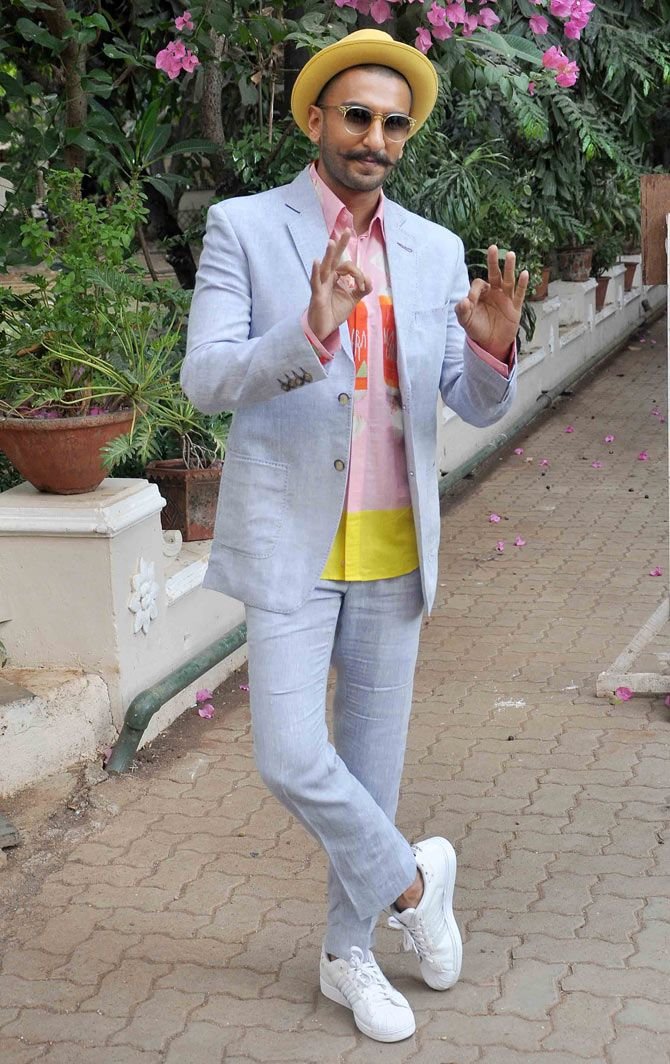 Who's got more swag than Ranveer? Definitely his prints!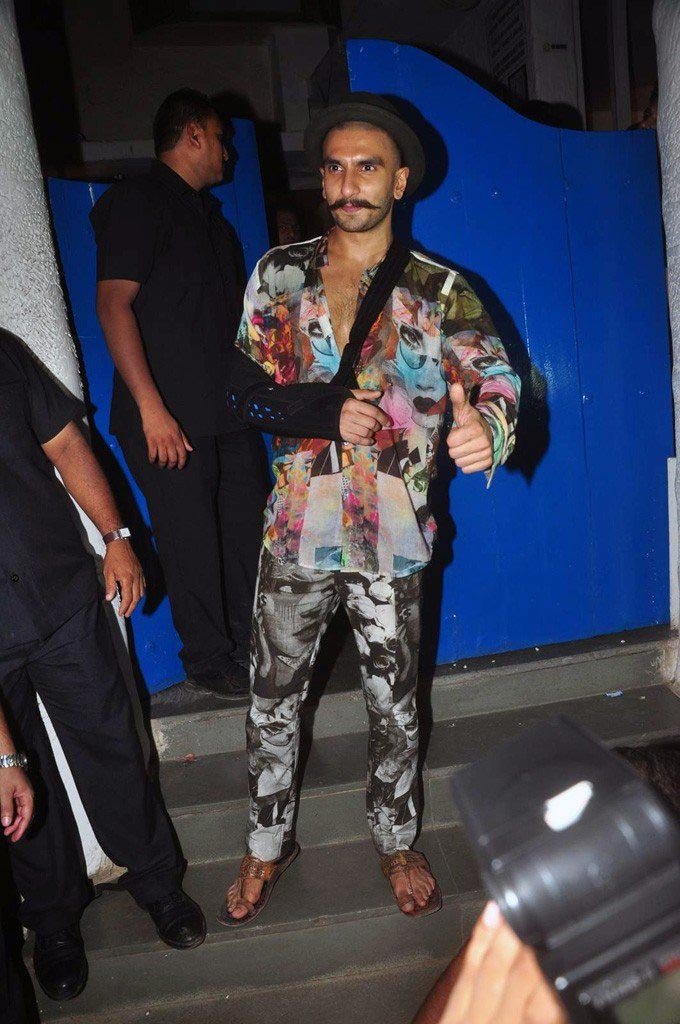 All images from pinterest.
First off, give it up for Ranveer's amazing collection of prints!
And certainly to the man himself who's pushing conventional, gender concrete fashion boundaries.