You'd have to be living under a rock if you haven't heard of Kendall Jenner. The elder daughter of Bruce and Kris Jenner, she's the step sister of the famous Kardashian women. And if you've seen the show, you'd know, she's the most down-to-earth and humble of the Jenner/Kardashian clan, besides being one of the most famous models in the world, right now. 
Insanely popular on social media, Kendall is also a renowned fashion icon, someone who's looked up to by millions of young women. Just search for #KendallJenner and you'd know what we're talking about! 
She loves her blacks, greys and reds and you'll almost never see her without a jacket, a shrug or a trench coat (Psstt… she has a lot of them, of course).
As she turns 21 today, we've dug out 21 of Kendall's most fashionable looks. Take all the inspiration you want, ladies!
A luxe white jacket with paper bag-waist pants and a black crop top. Simple, casual and definitely stylish.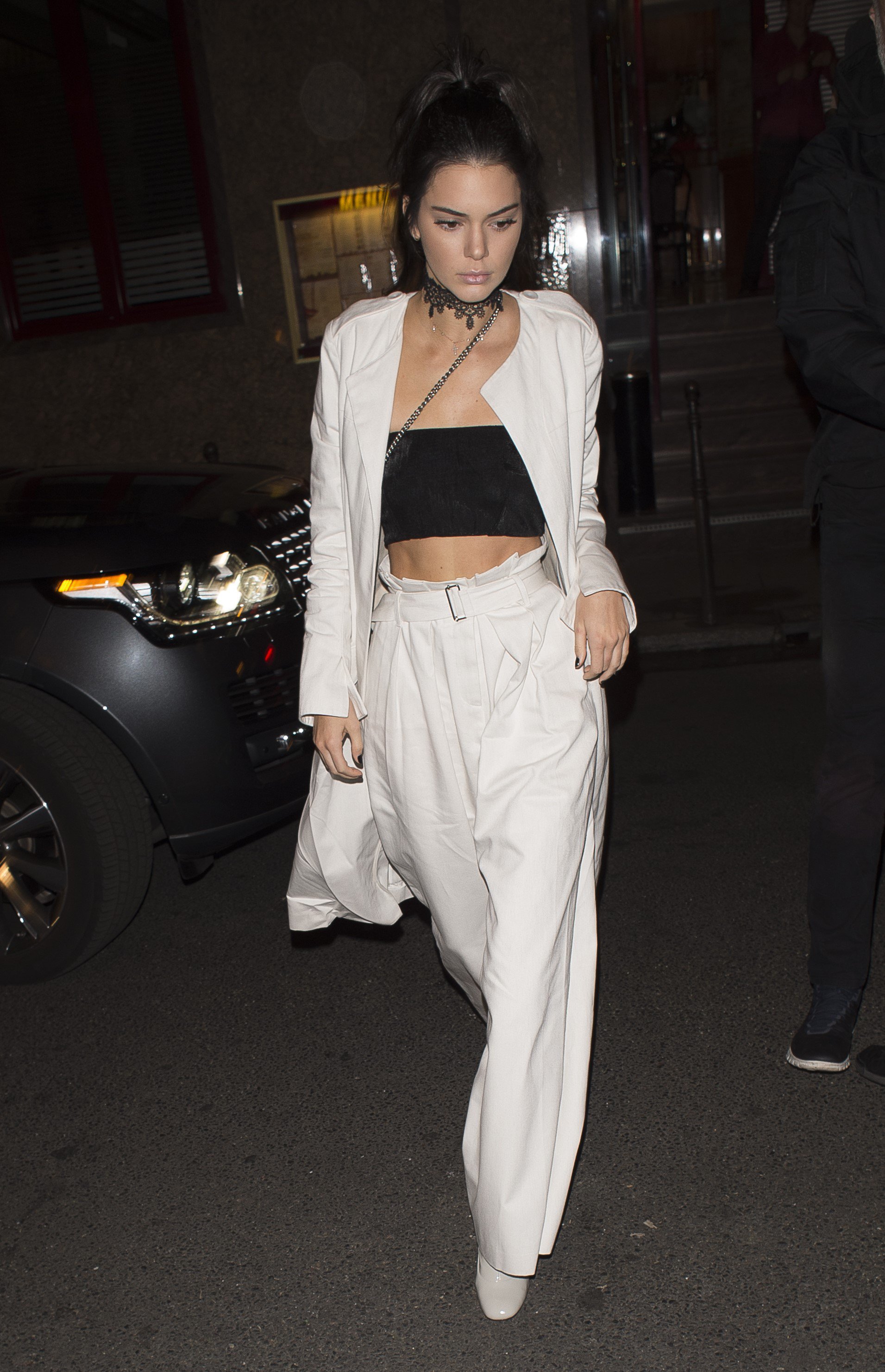 Airport style, done right with a black mesh crop-top, jogger pants and leopard boots.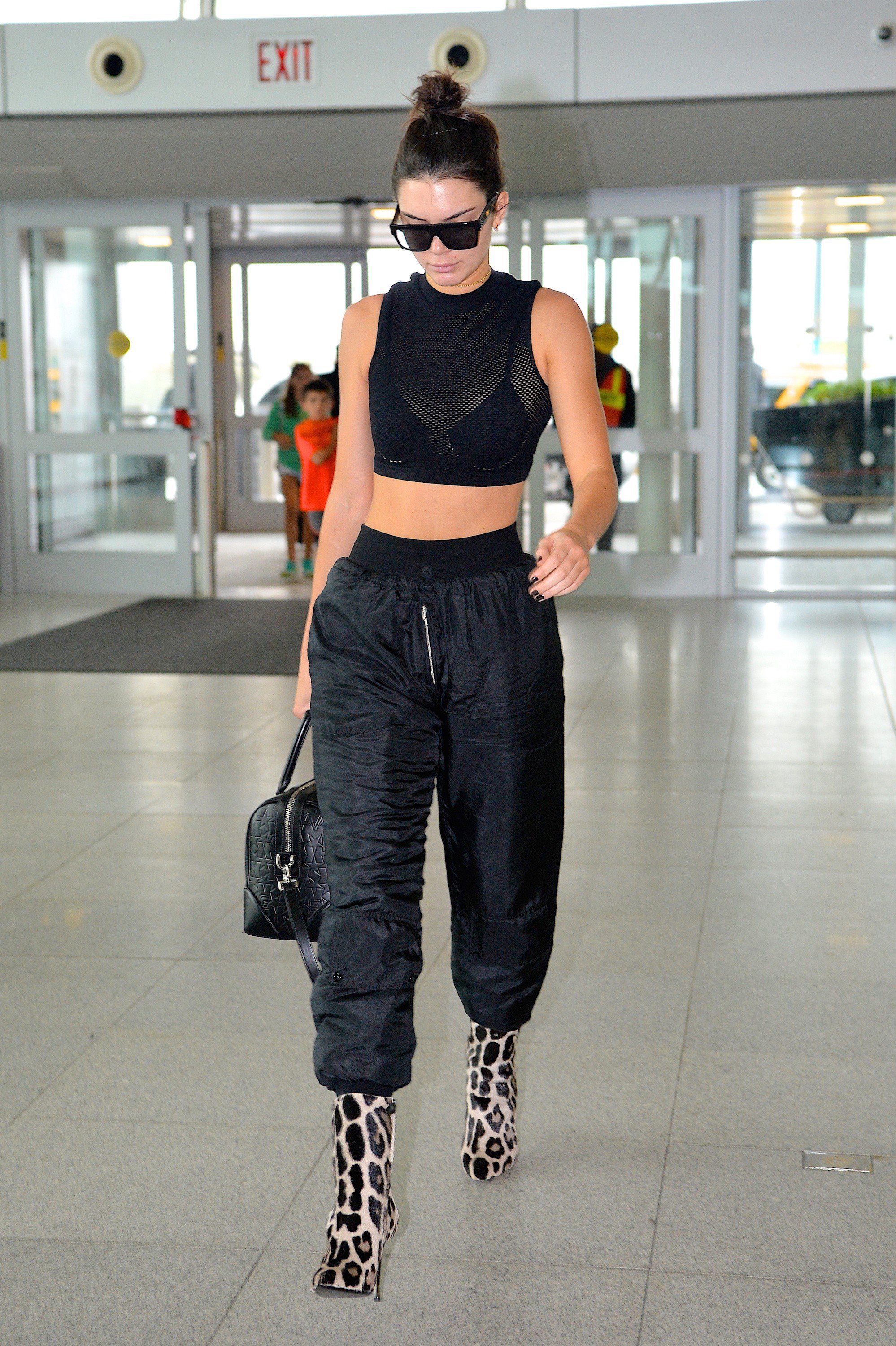 High-waist pants with a white cut-out sleeveless top and pointed-toe pumps to nail that professional-yet-stylish look.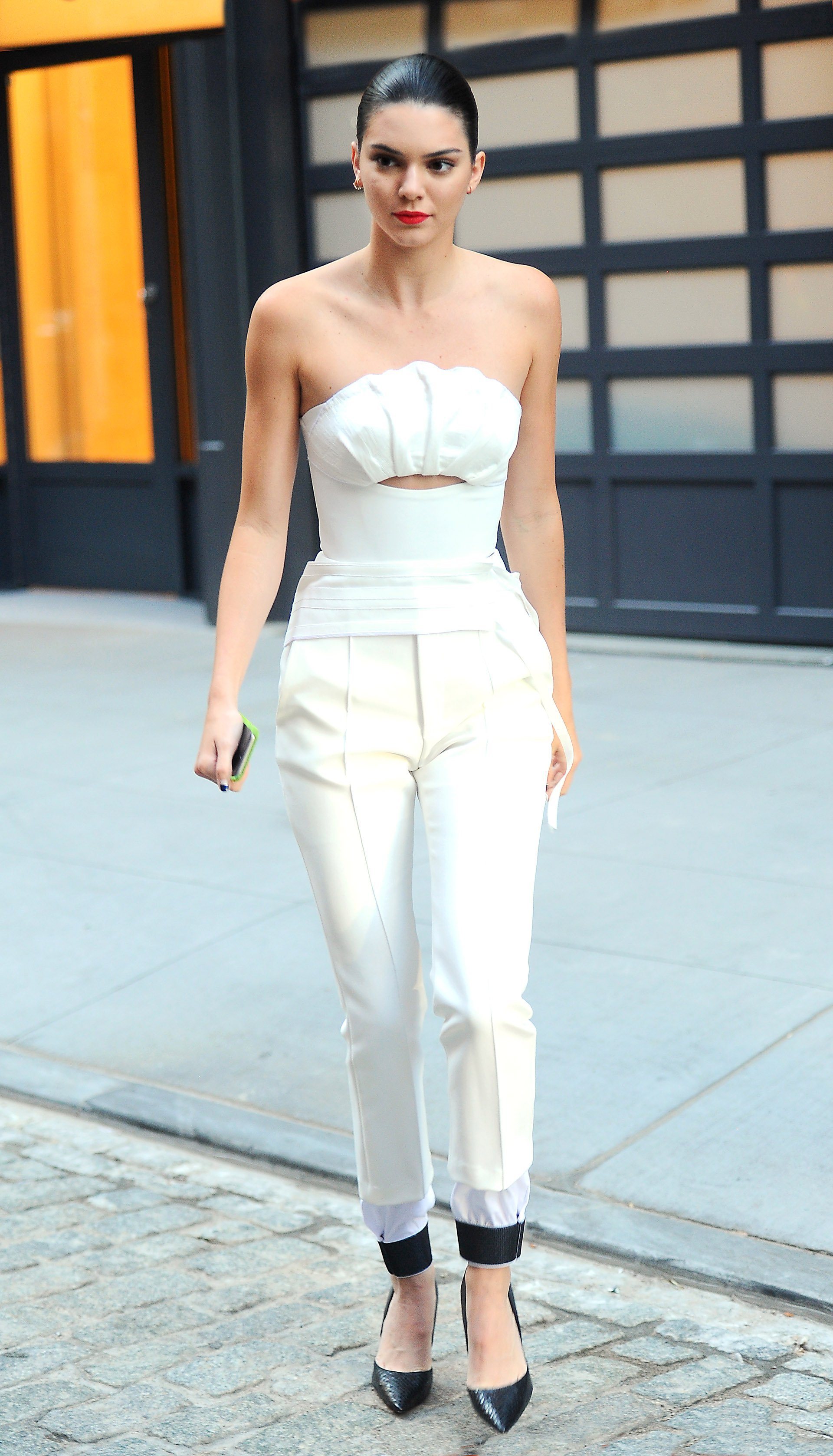 A flattering peach wrap skirt, a simple white t-shirt with a metal choker, a black cap and velvet boots in burgundy.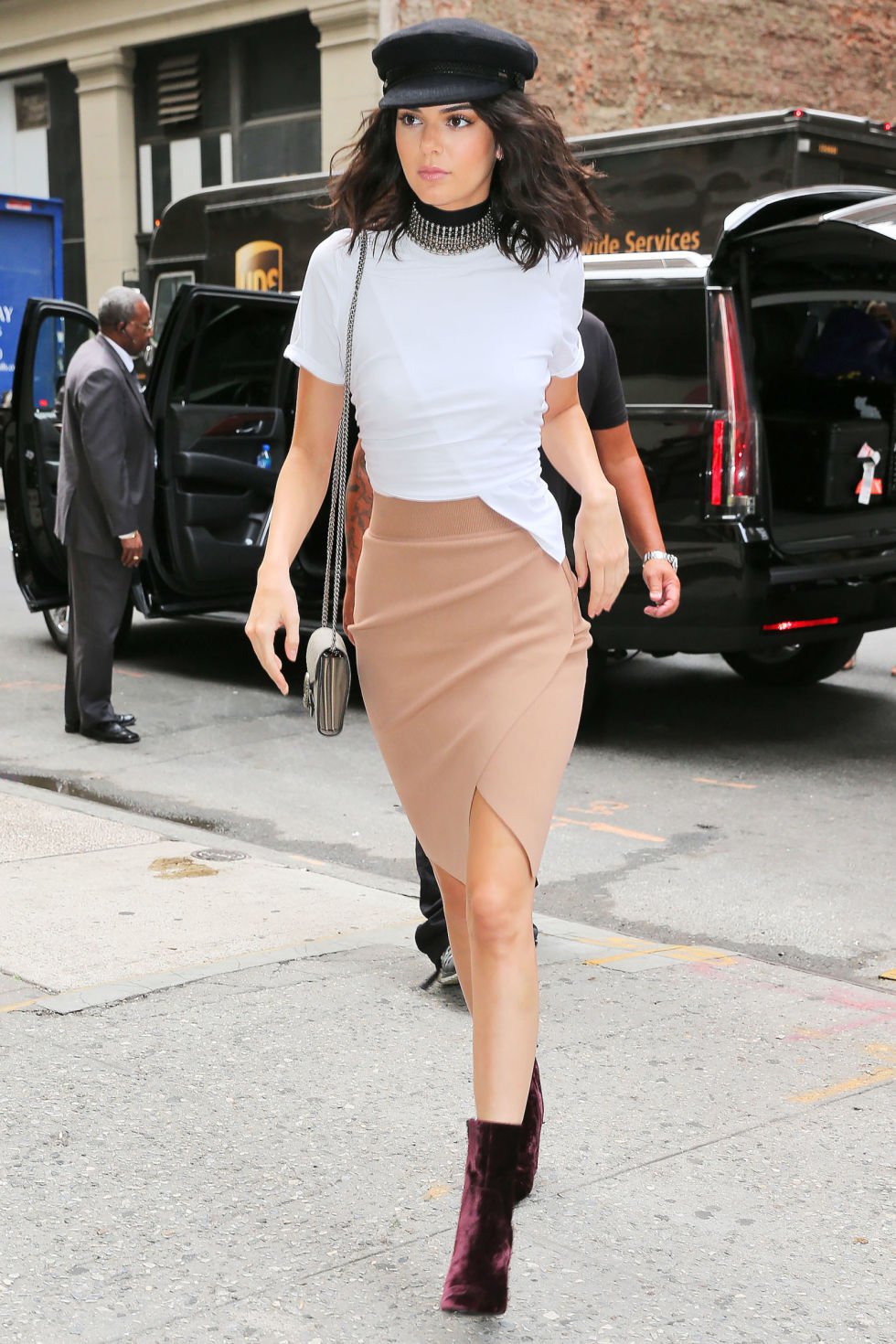 A slit dress with a plunging neckline, neatly parted hair and a bright lip colour for some pop.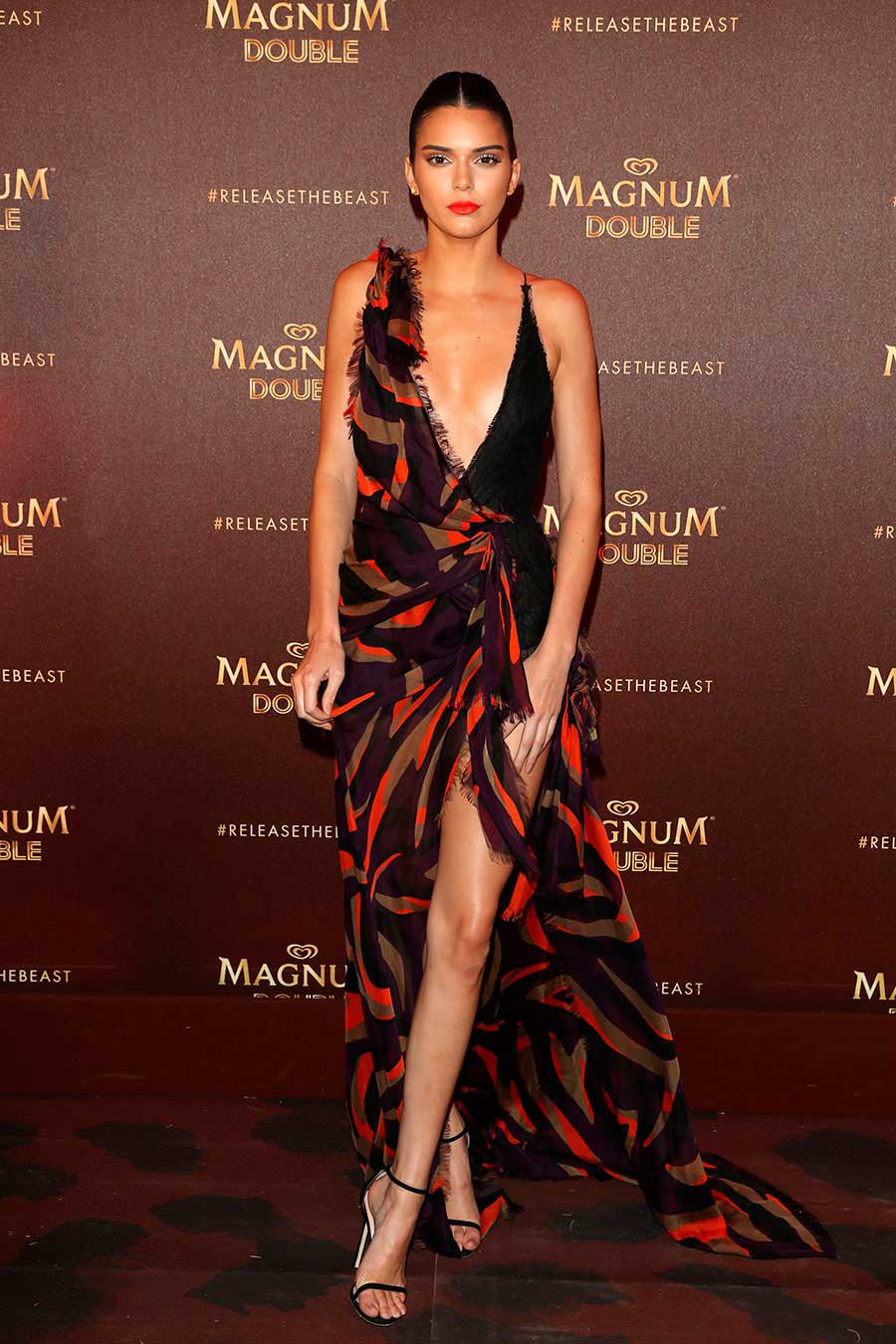 A robe dress with a shimmery, fringe skirt for that night out in the city.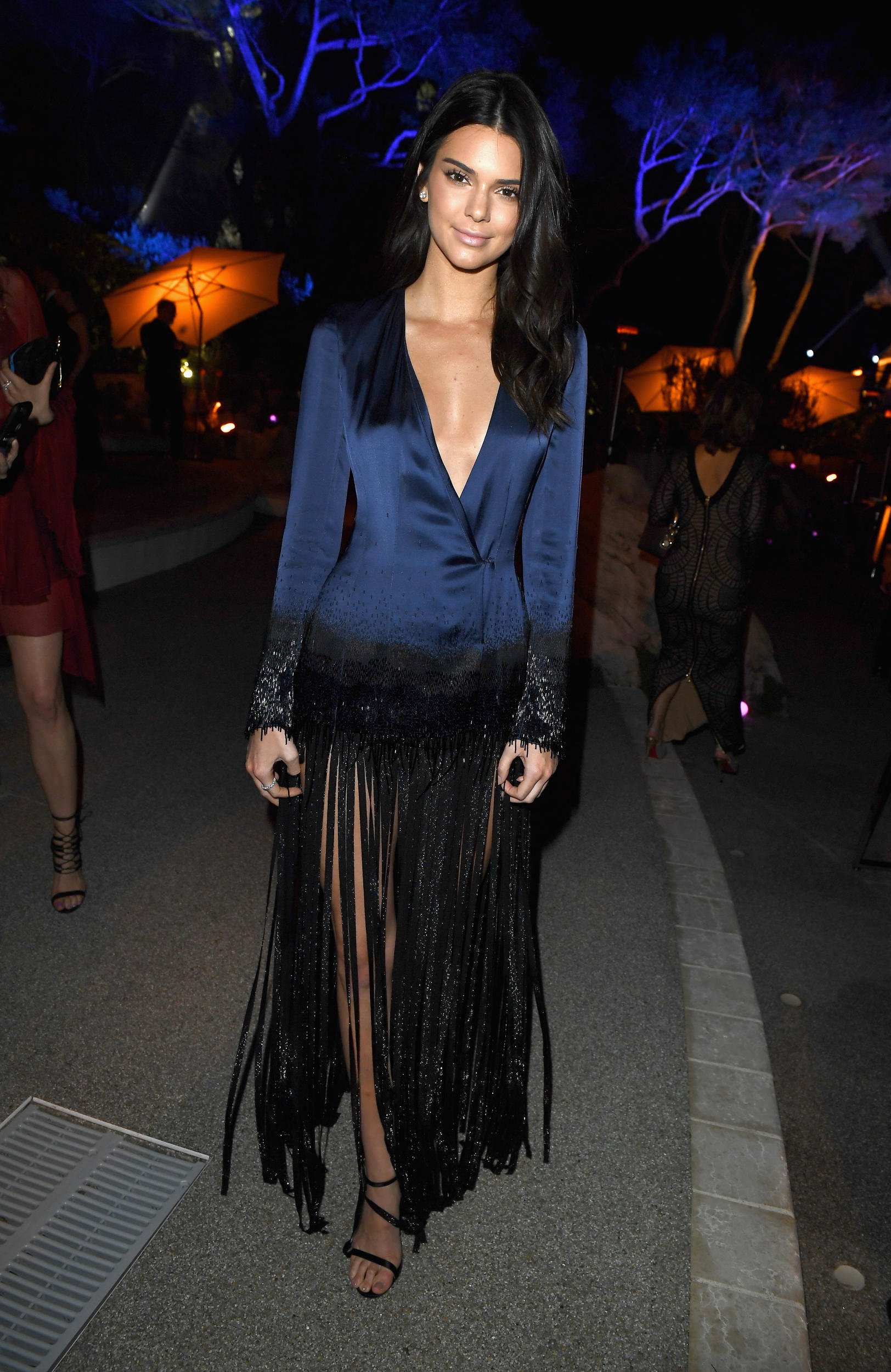 Rocking a monochromatic look is hard but Kendall absolutely nails it with a simple skirt in blush with a matching silk, sheer blouse and boots to go.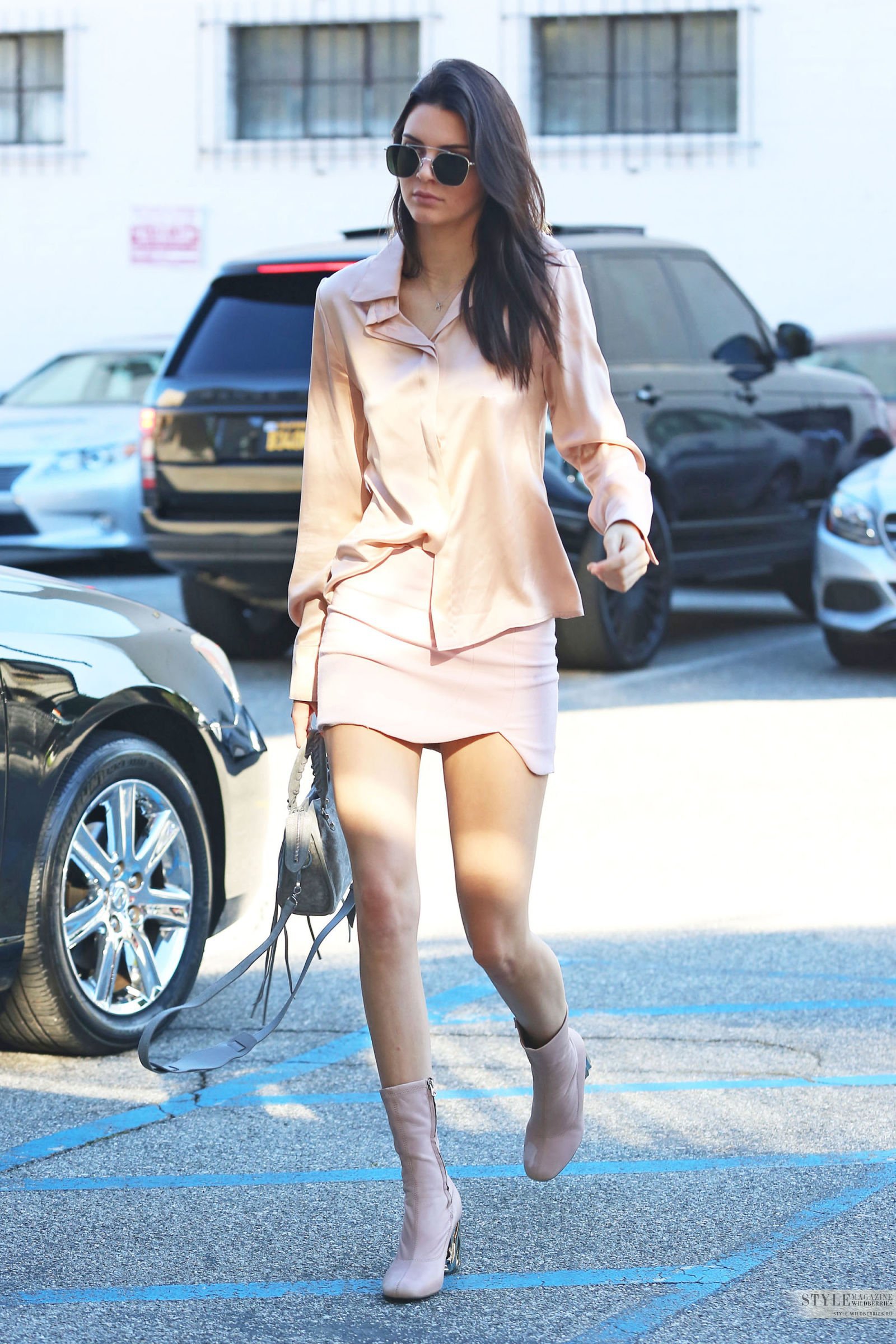 Pulling off the nerd look in round, rimmed glasses, a white crop top, black lace skirt and tan booties.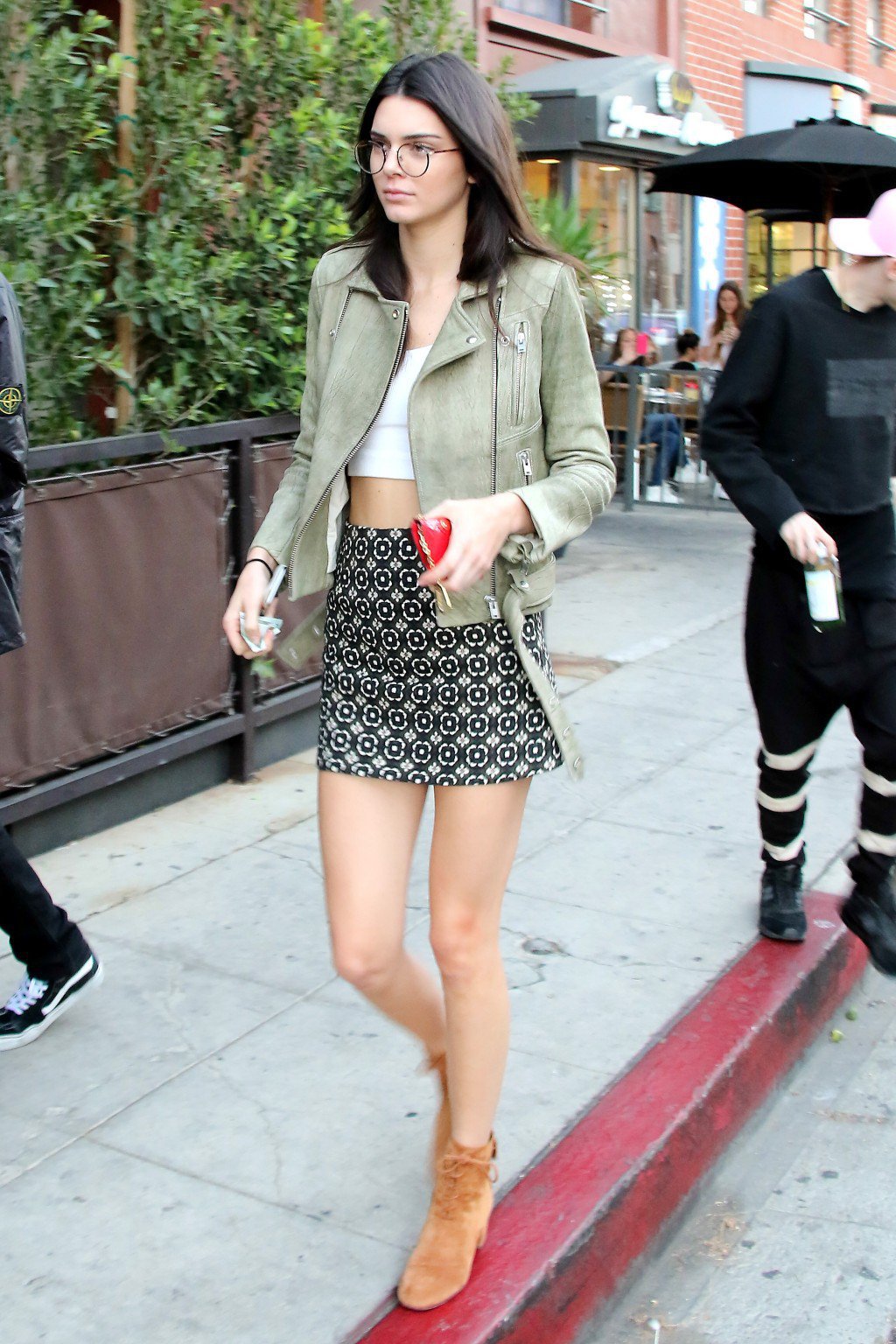 An embellished long vest paired with a simple black t-shirt, jeans and white sneakers.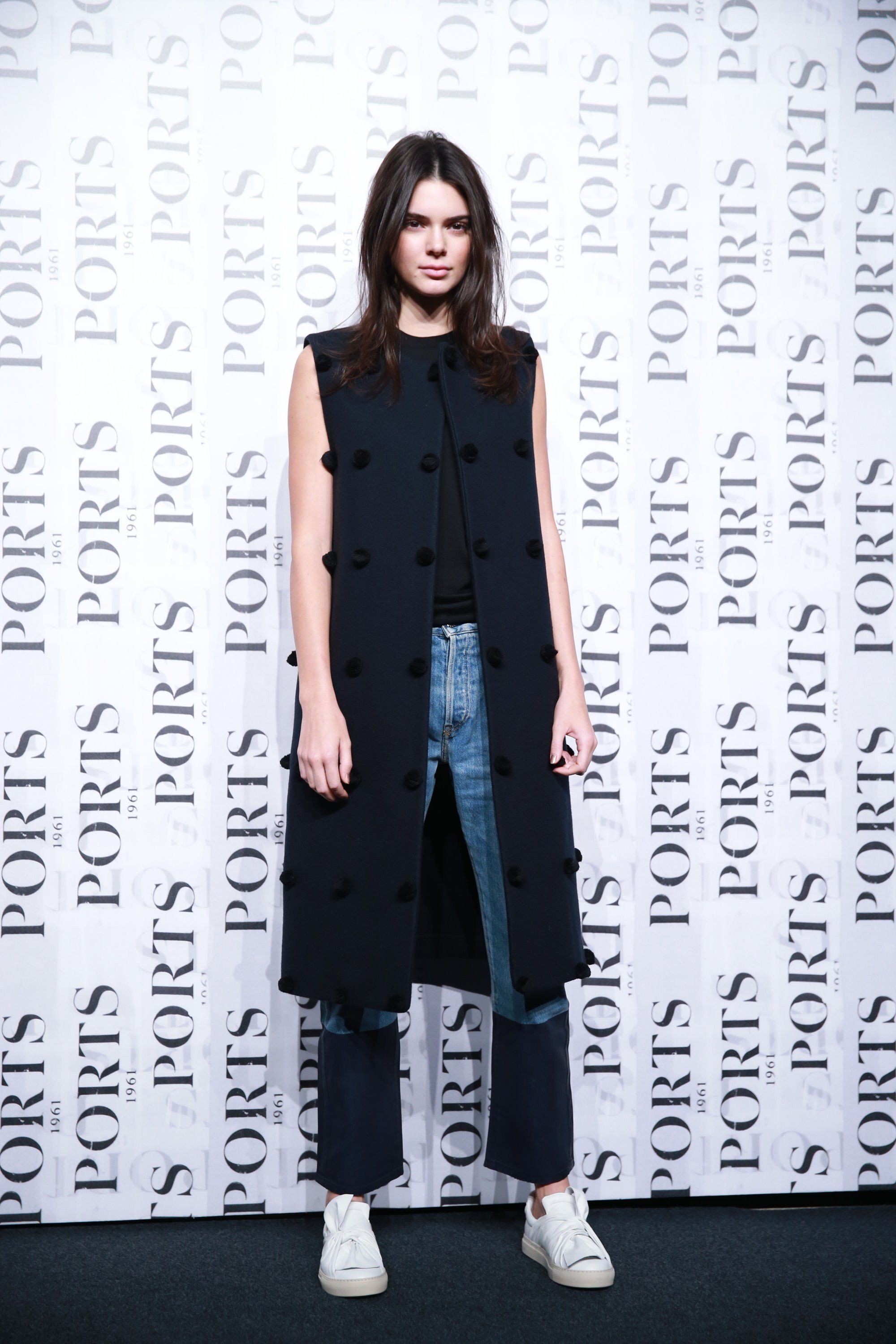 A retro updo and a red trench coat with simple black stilettos for that red carpet look.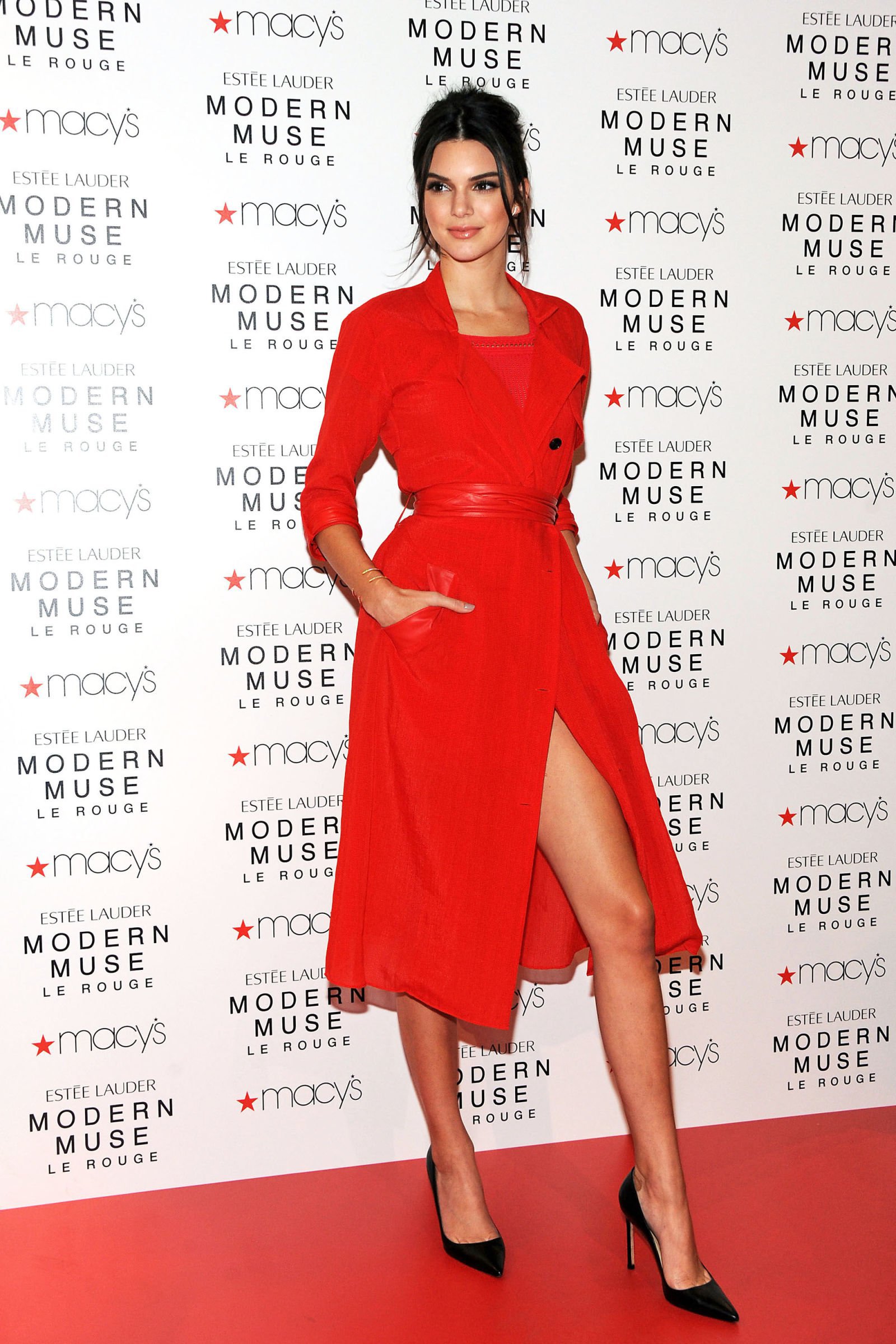 Strappy sandals, sheer culottes, black & white tank top, red lipstick and neat hair. Classy and elegant.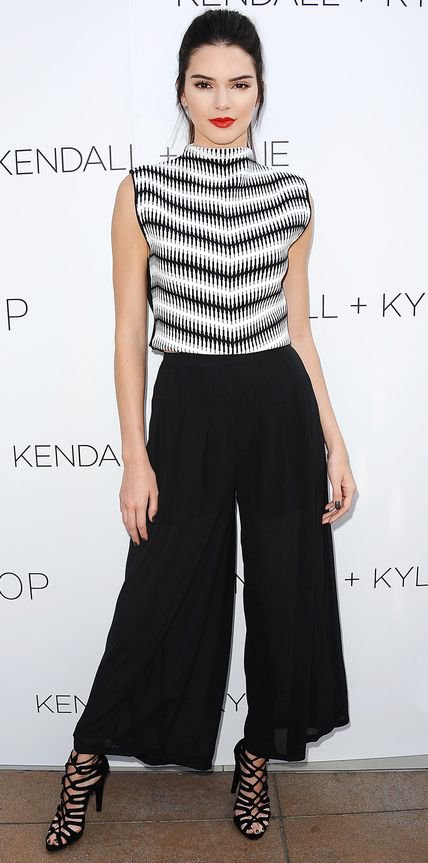 A voluminous skirt with a matching crop top that she rocked at Cannes last year.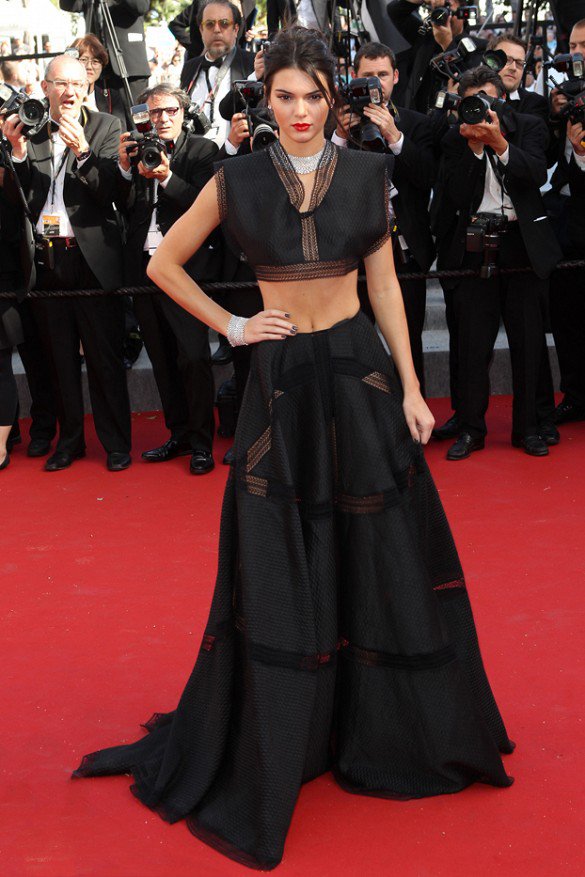 A peach dress with a dangerously-high slit, embellished at the right places made people go OMG!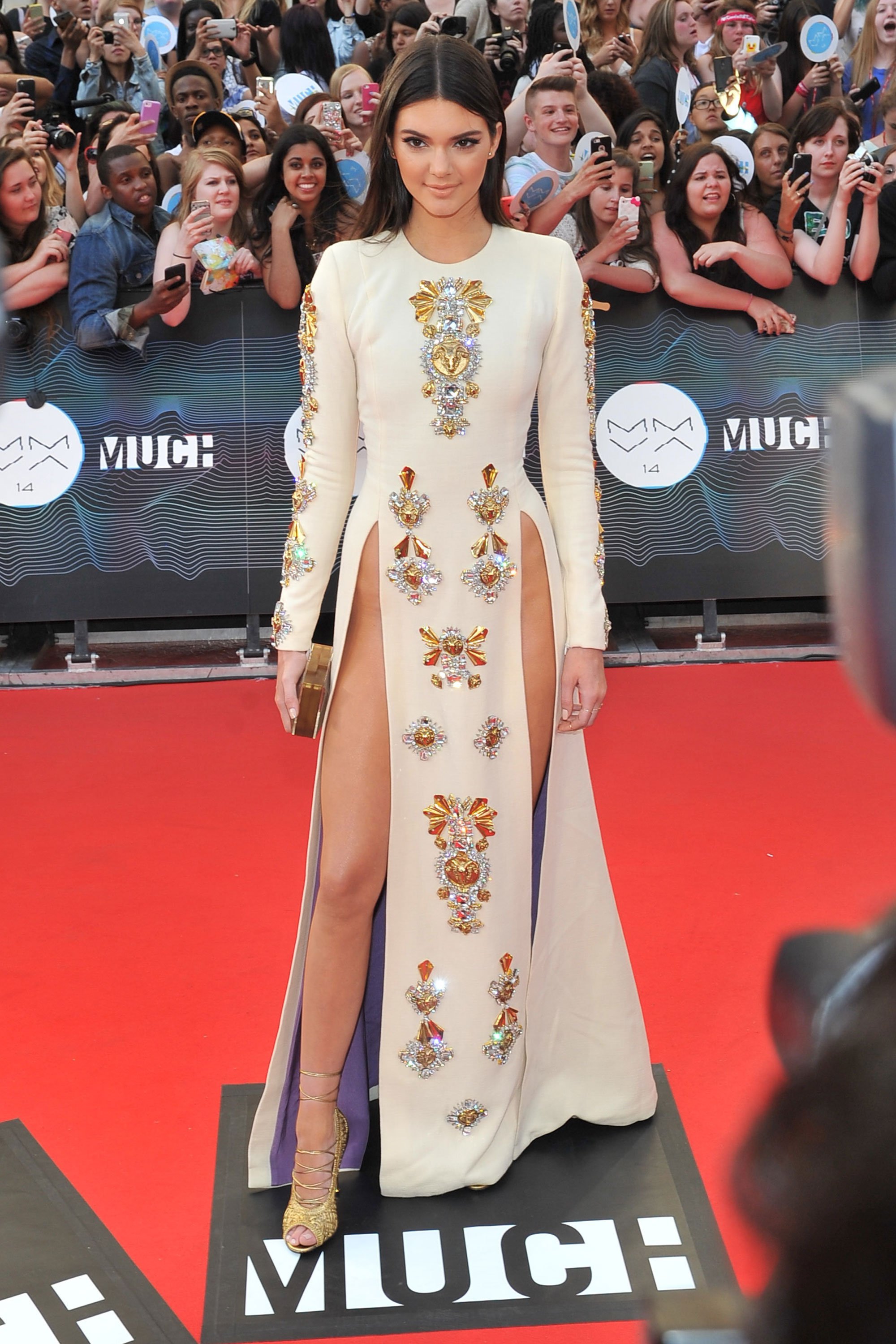 With her hair neatly pulled back, she rocked this Versace string dress quite confidently.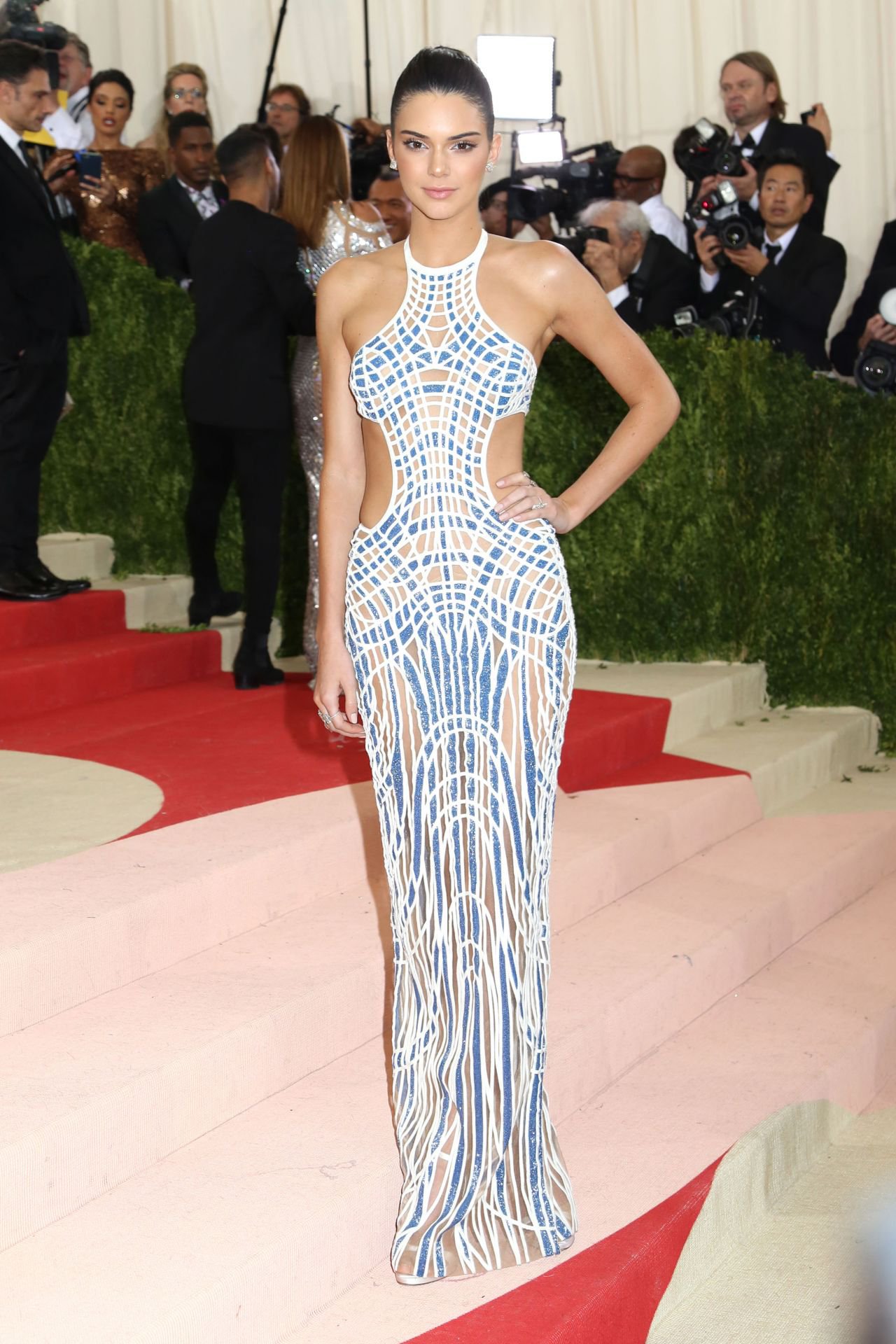 She looked red hot in this beautiful, asymmetrical Halston Heritage dress.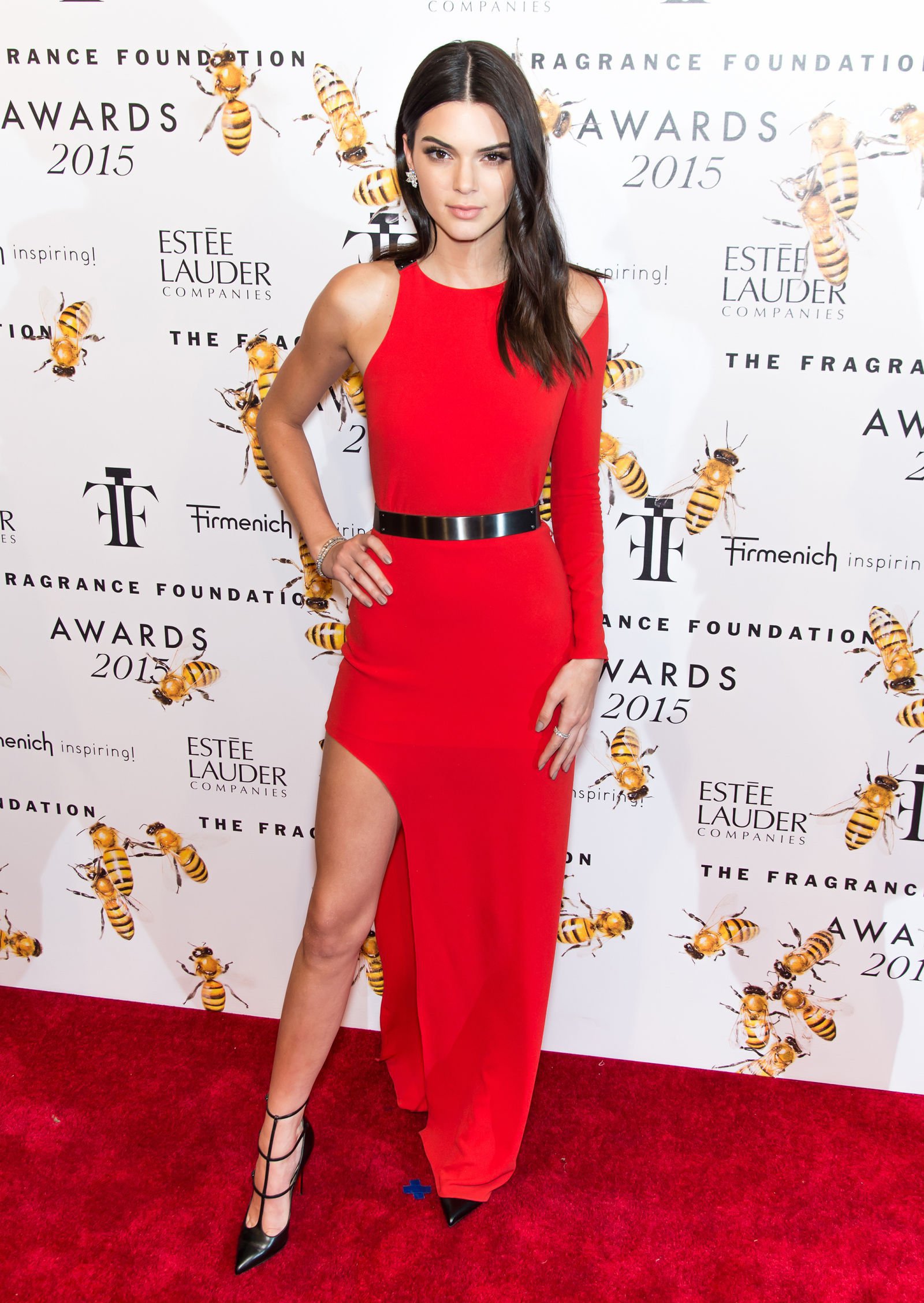 She makes sure to highlight her best assets – her legs – always. A puffy-shoulder top paired with a burgundy maxi skirt with slits and golden rivets.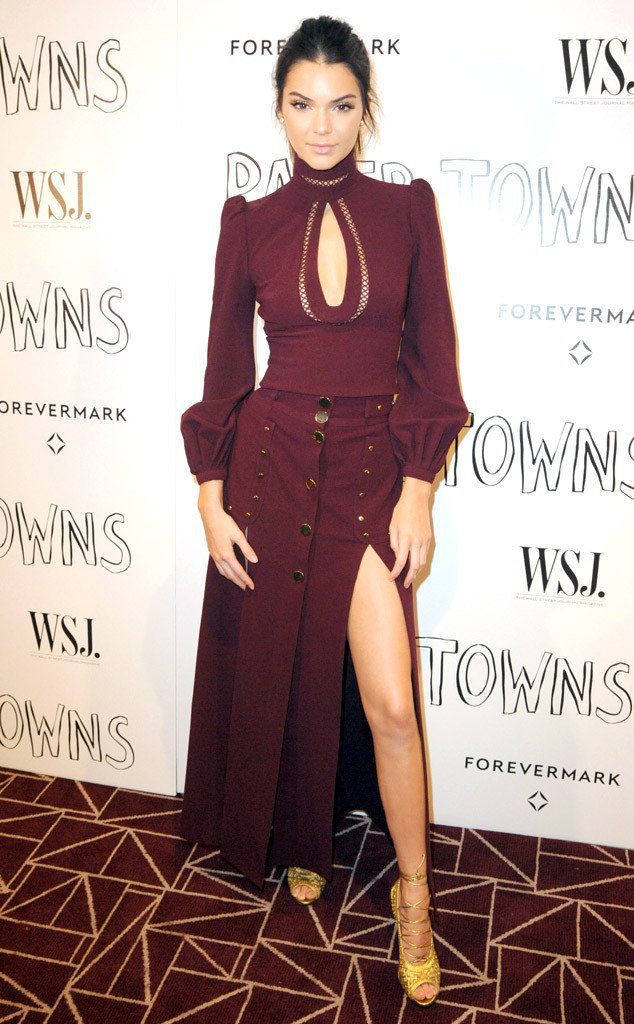 Leather pants, casual cool sneakers and an embellished asymmetrical top for some bling.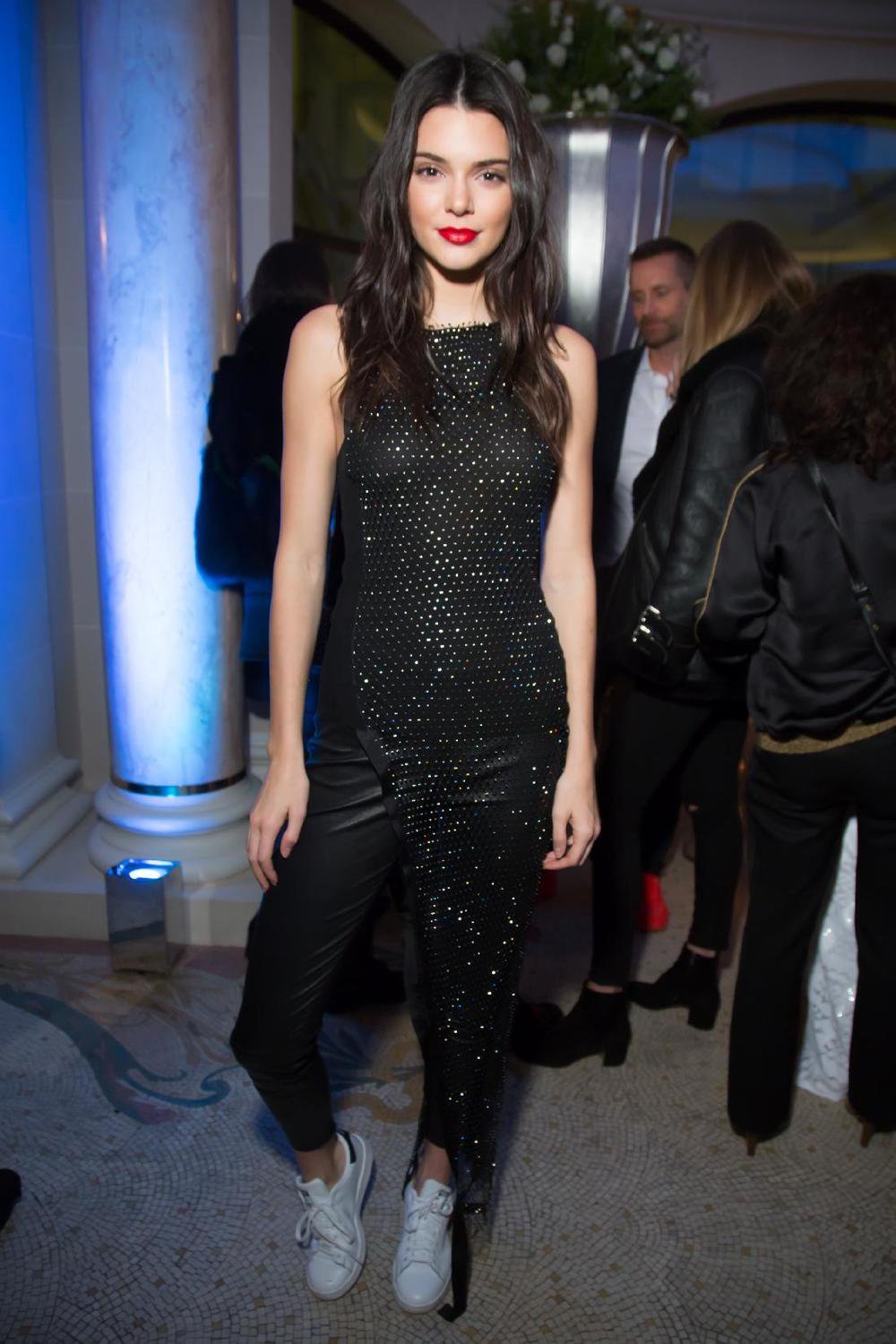 A thigh-high slit skirt in sheer, paired with a sequined top and casual sneakers for a day out.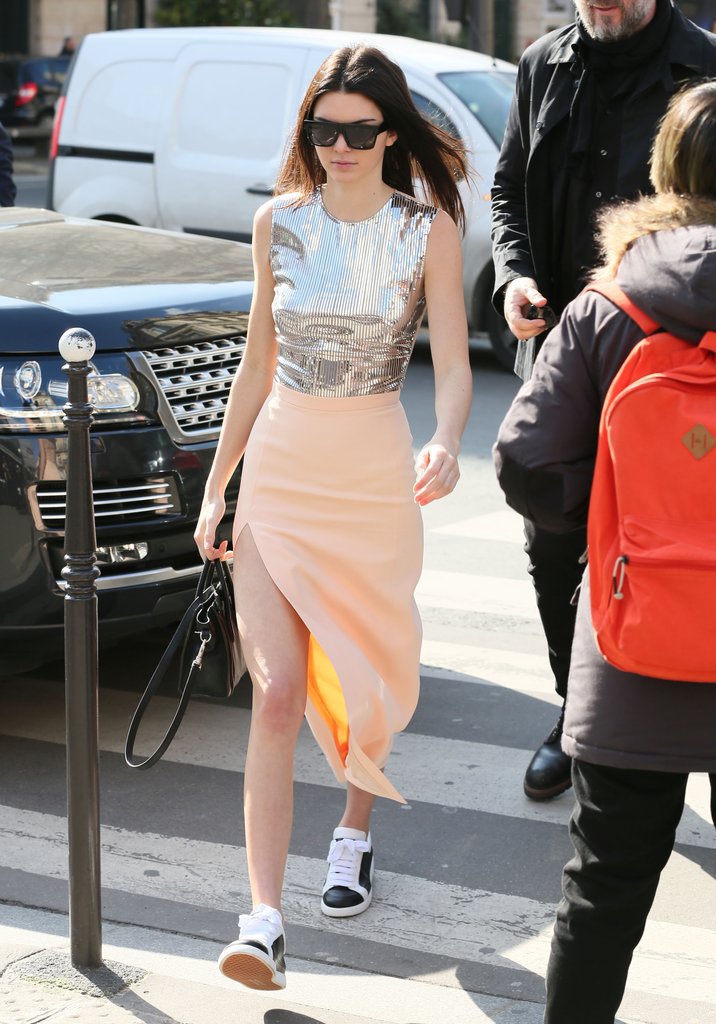 Kendall looks beach-ready in her sequined blue rompers and her silver-tipped shoes.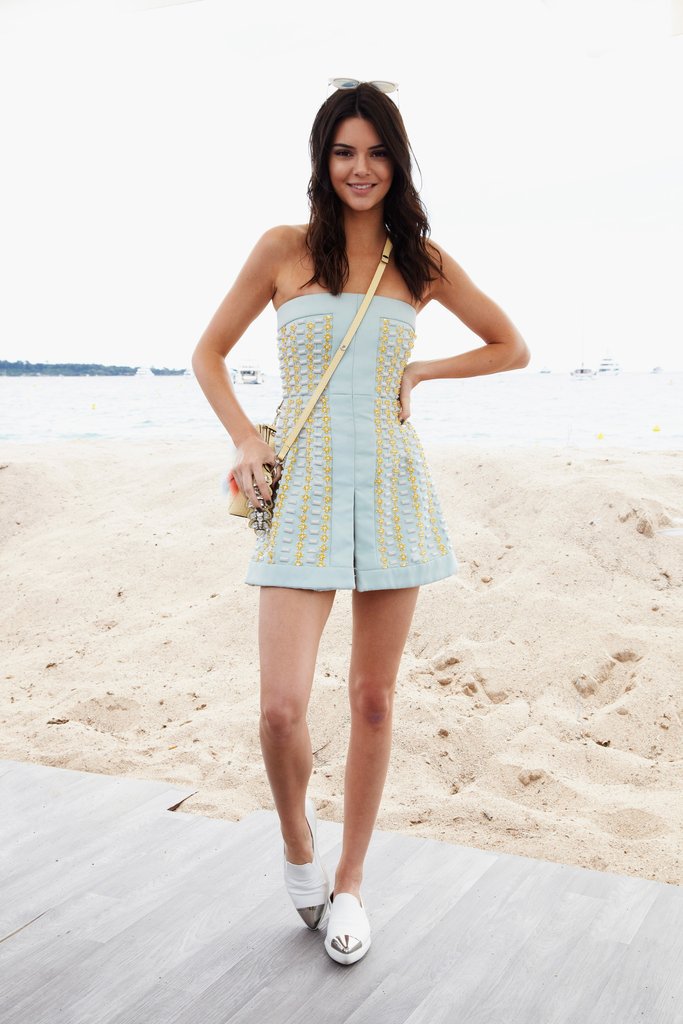 An off-white tunic, white tights and fine gold pumps. Isn't that elegant?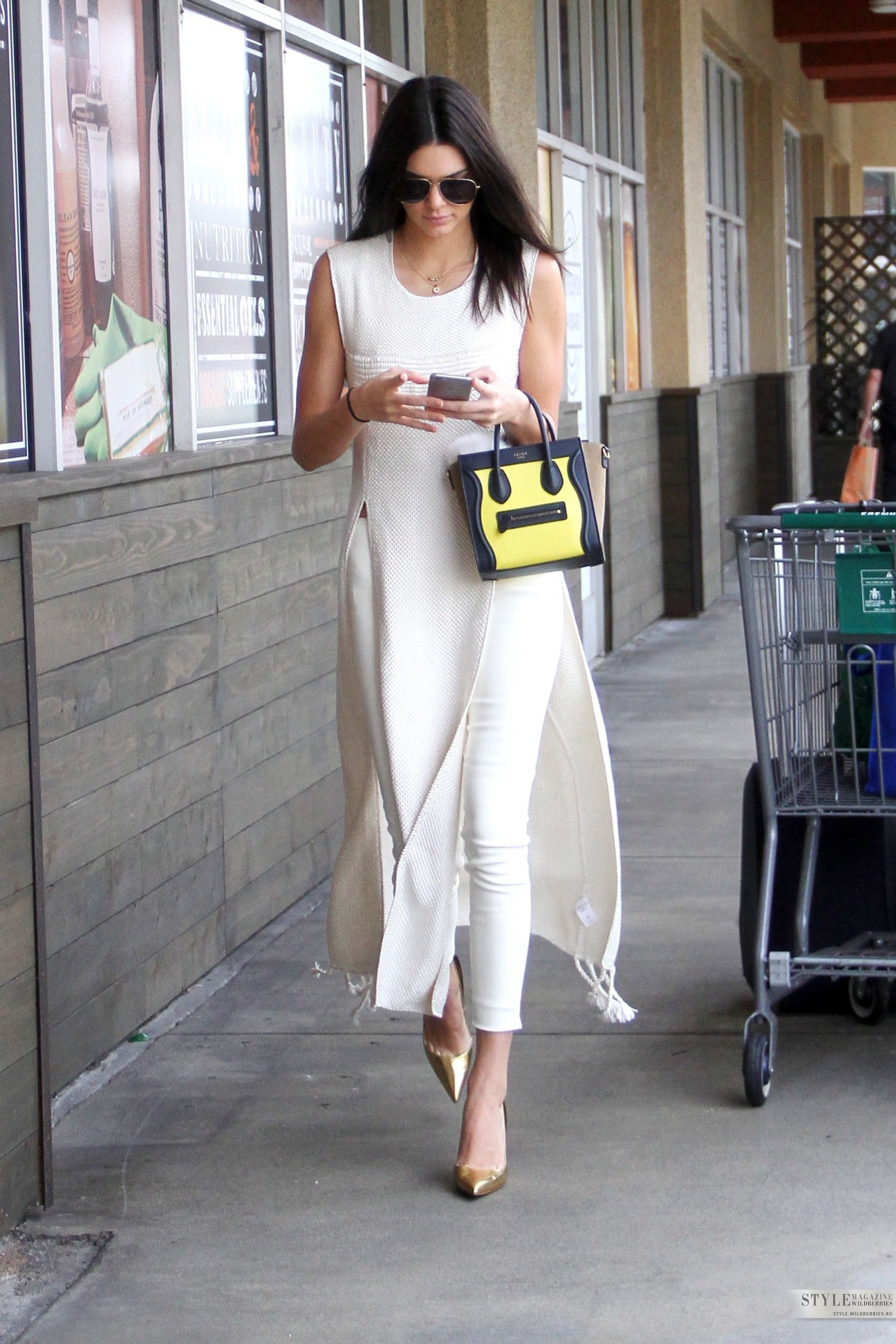 Genie-style pants in a cigarette cut, a crop top, silver stilettos and smoky eyes.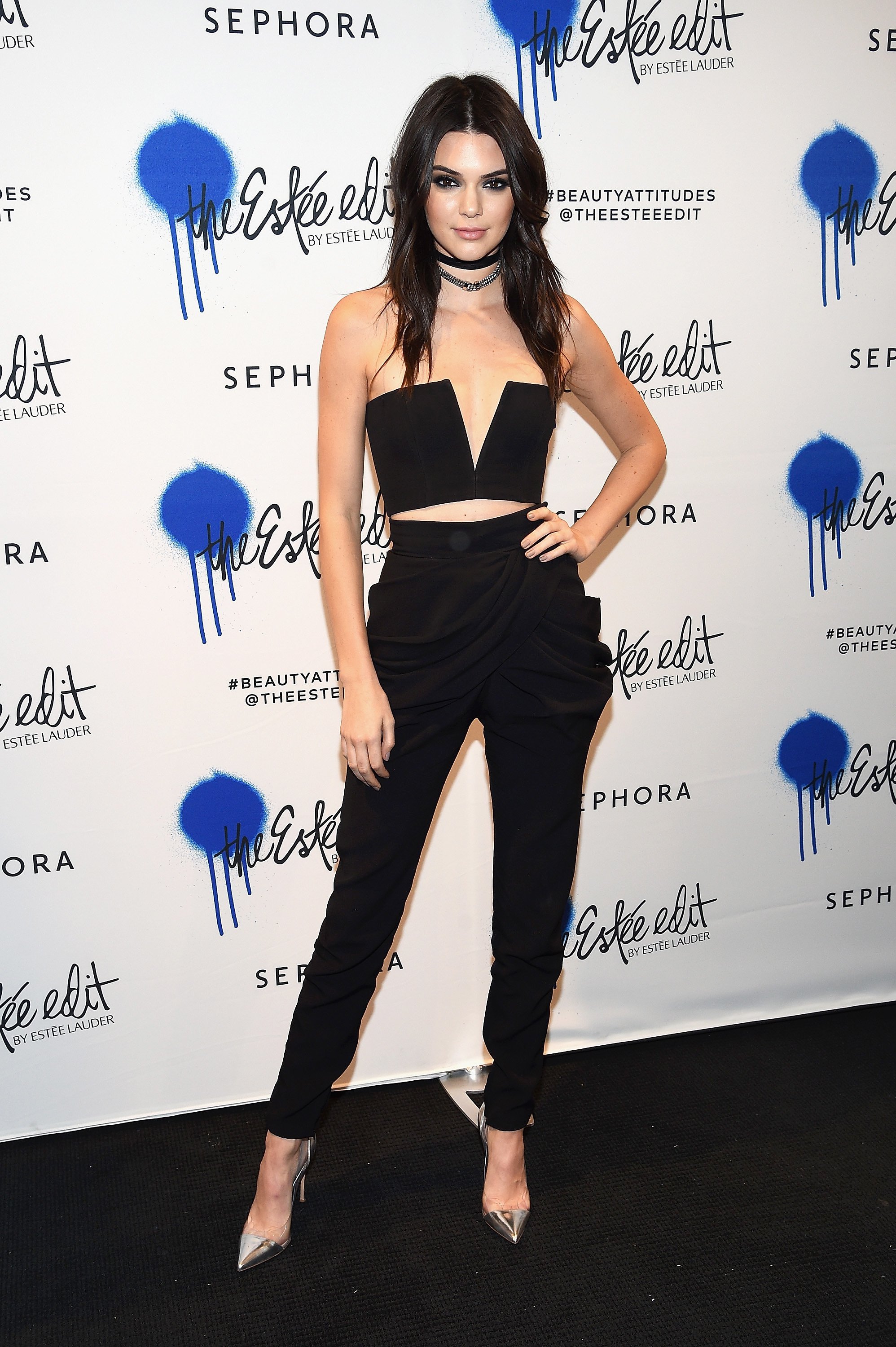 Happy Birthday, Kendall. Keep giving us all the fashion inspiration!