We have all heard great love stories. The ones where the lovers pine for each other in two corners of the world, before breaking all the rules set by society and finally uniting as soulmates. It's a typical set-up but works every single time. For even if the story isn't original, it's the love between the two that makes us want to somehow unite them in the end.
It's the same love that makes Dilwale Dulhania Le Jayenge one of the most iconic love stories to have come out of Hindi cinema. The love story of Raj and Simran is what we dream our story to be like. A man who would travel across continents to confess his love without even knowing if the woman loved him back and a woman who was ready to break conventional societal barriers to be with him instead. 
We might have seen Raj & Simran for the first time 21 years ago but their story is still as fresh in our minds as it was back then.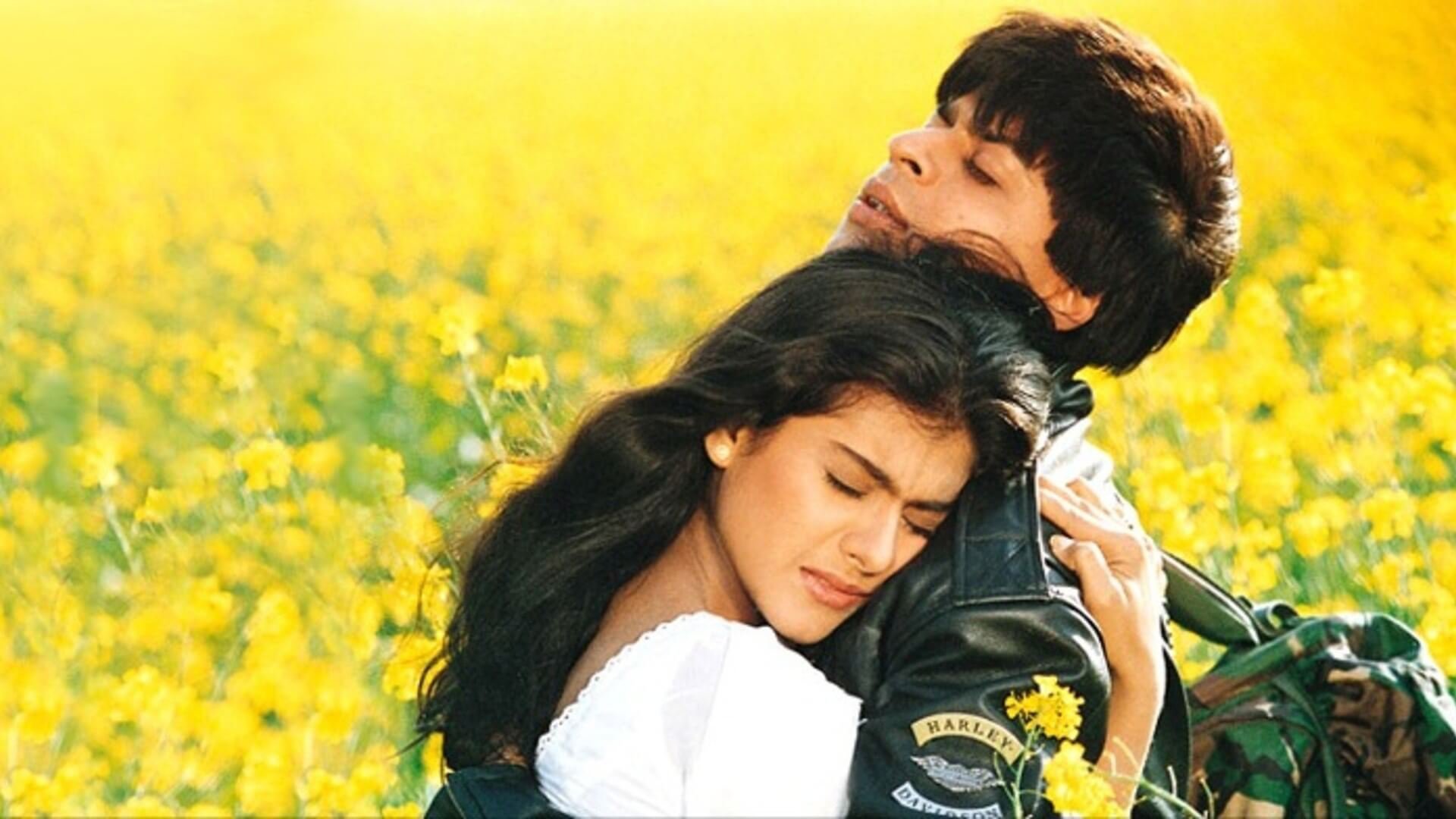 I was quite young when DDLJ released in theatres and like many from my generation, this was the first time I had stepped into a cinema hall. 
May be it was the experience of being in a movie theatre or it was the film itself, I was truly mesmerized. I was too young to understand love but in all honesty, you never really understand love, do you? 
Soon, DDLJ became my regular dosage of happiness and hope. And Raj and Simran became the epitome of romance. The lovers who were meant to be together and nothing could come in their way. 
Their tale starts like how most Bollywood films do. She's the protected girl who has been told that she is the izzat of the family and he's a carefree bachelor, who lives in the moment.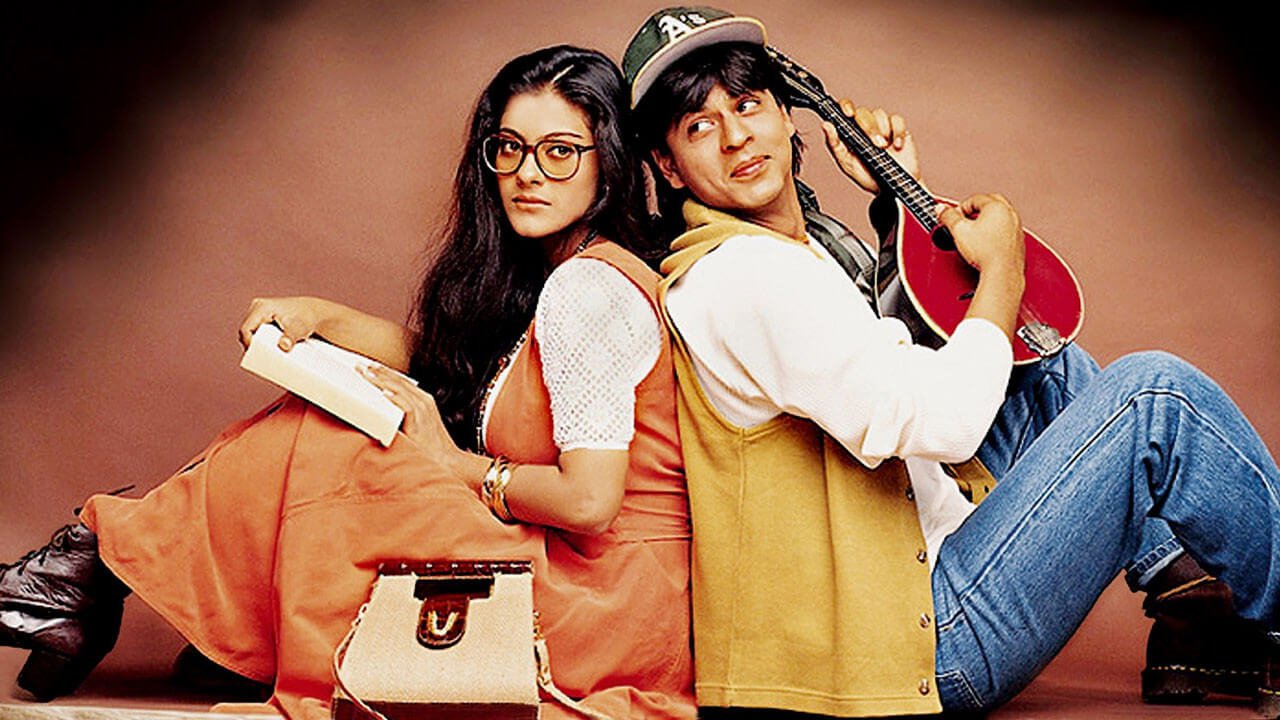 She's already engaged and a trip to Europe is her last chance to be herself, before she's tied down in holy matrimony, much against her wishes. He, on the other hand, has never been in a serious relationship and is traveling to just have a good time. 
They meet by accident and somehow get stuck together thanks to a missed train. But as we see them spending more time together, we know there's a spark. They are two pieces of a puzzle who complete each other. Raj's boyish charm, his sincere eyes and his passion to commit to her makes you believe that this isn't just another girl in his life. Simran is bound in shackles and it would crush her to go against her family but Raj introduces her to an emotion she has never felt before.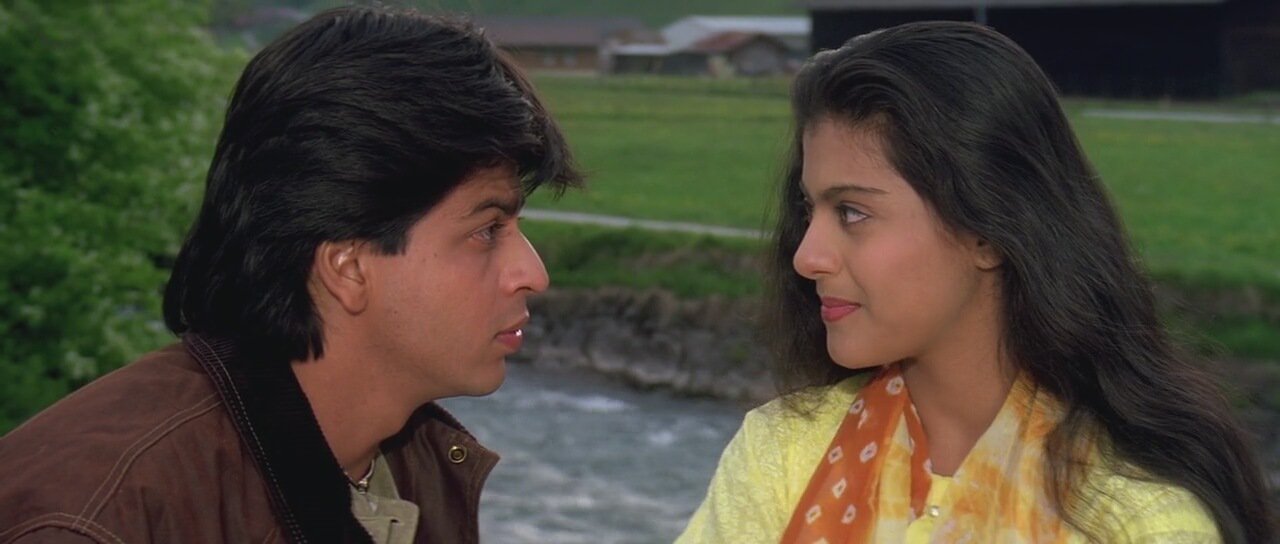 'Come… fall in love' was the film's slogan and it wasn't just meant for the characters, it was meant for us as well. 
The viewers who were instantly drawn into this world that championed the thought that love triumphs all. The age of Tinder might have turned us into cynics but beneath all of the fleeting hook-ups, there's always a part of us that's waiting for our Raj/Simran. They might not be exactly like what we hoped but it's the hopefulness of finding someone that keeps us going.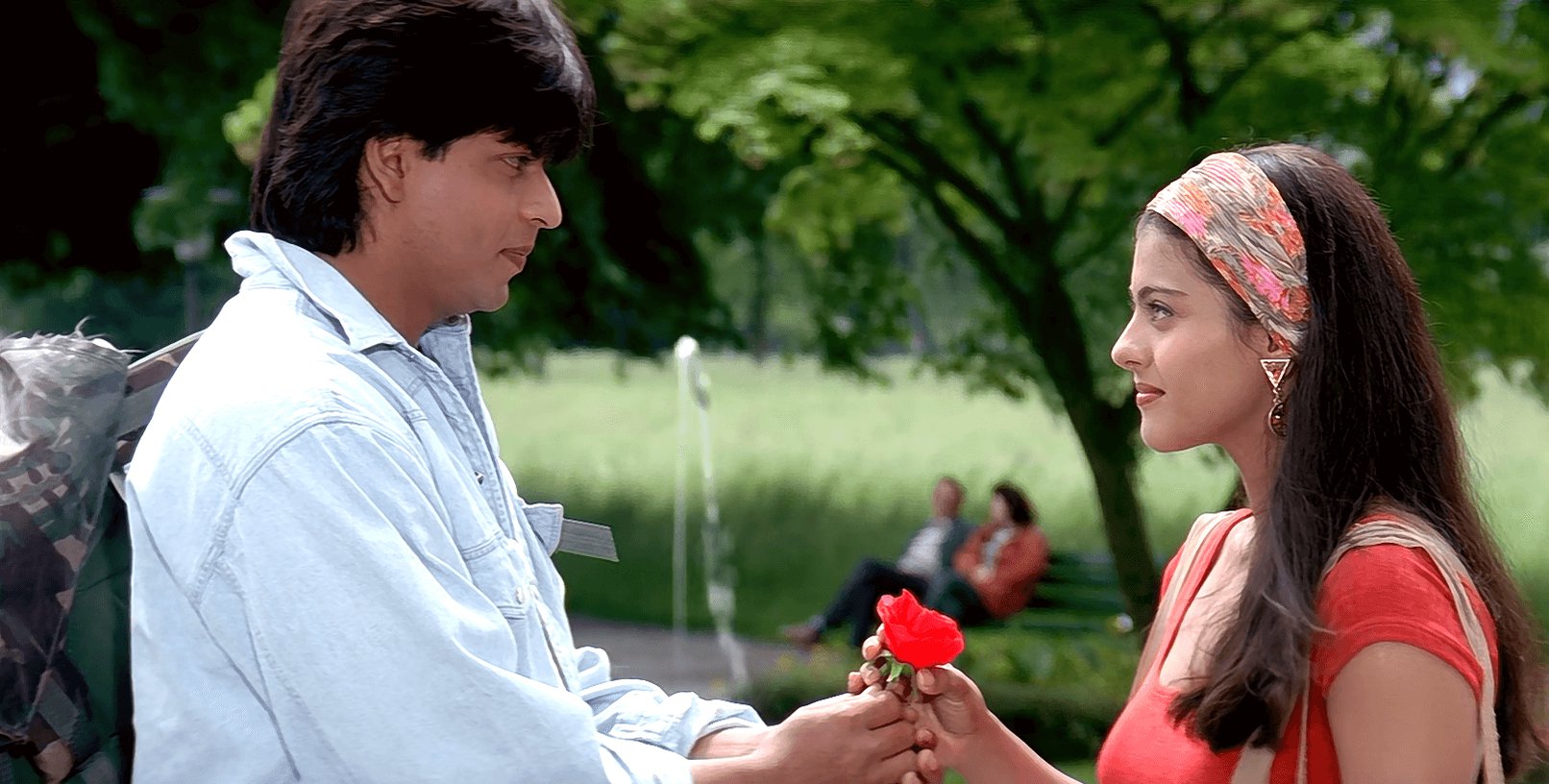 DDLJ comes together as an amalgamation of all perfect elements.
It wasn't just the chemistry of Raj & Simran that holds the film together. Each element of the film fits perfectly and enhances the plot. The dialogues, the music, the songs, supporting cast, everything echoes perfection with no loose ends whatsoever. You are on a journey with the director and he takes you on a beautiful ride that has to end on a happy note.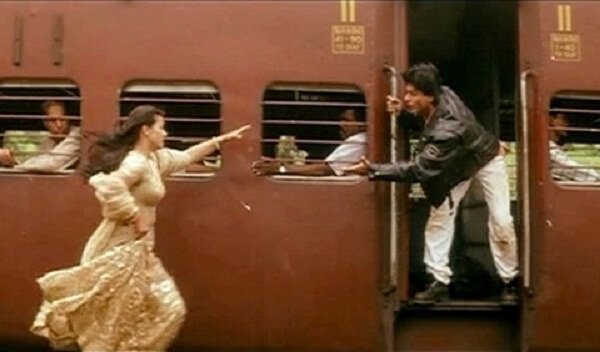 DDLJ is a landmark film in Indian cinema.
It changed the game for love stories in Bollywood. Earlier, being with the one you love one was seen as a rebellious act in films. One had to go against their family, society and probably elope to have a life together. Cinema has come a long way since then but DDLJ set a precedent when it said that there isn't anything wrong with being in love and there was no point in living a life by hiding from your parents.
Dilwale Dulania Le Jayenge will go down in history of Indian cinema for all the records it created. But it will also be remembered for immortalizing the love story of Raj and Simran who continue to define romance till this day.