"Kyun… Hum aapke hain koun?"
Can you believe it's been 23 years since the release of this iconic film? For many millennials, like us, this was the film we first saw in a theatre, and frankly, there could be nothing better than this wholesome family entertainer for our introduction to Bollywood. Till date, we just can't get enough of this film. In fact, the wedding functions in this one has influenced our generation so much, there still isn't a wedding without Joote Do Paise Lo.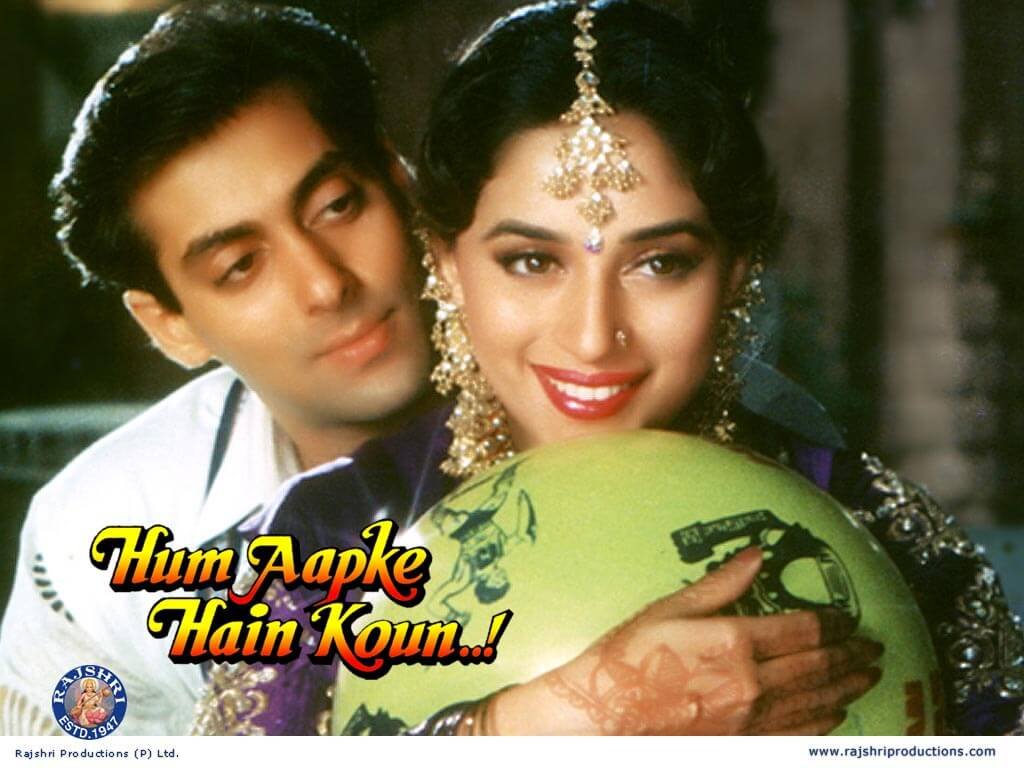 But what is it about this film that always makes us smile?
Hum Aapke Hain Koun released at a time not particularly great for Bollywood. Pirated VHS tapes were all the rage and the films had a huge hangover of the '80s, which was clearly the worst decade for Bollywood. At such a time, came HAHK, a film with 14 songs, a young star as the hero and the decade's top actress as the heroine and a director who was just 30 at the time. And somehow, it all came together as magic on screen!
Thanks to satellite television, Hum Aapke Hain Koun, has managed to stay on our weekly television schedule and frankly, we're not complaining. Some of us even remember the dialogues of the film along with the lyrics to each song. Each moment of the film is carved with sincerity and it translates through the screen. Honesty, subtle romance and family values are the strength of this entertainer and they shine through.
You can't help but smile when Nisha & Prem are falling in love with each other in the most classic Bollywood-esque way.
Even the arranged marriage of Rajesh & Pooja is shown in the most dreamy manner.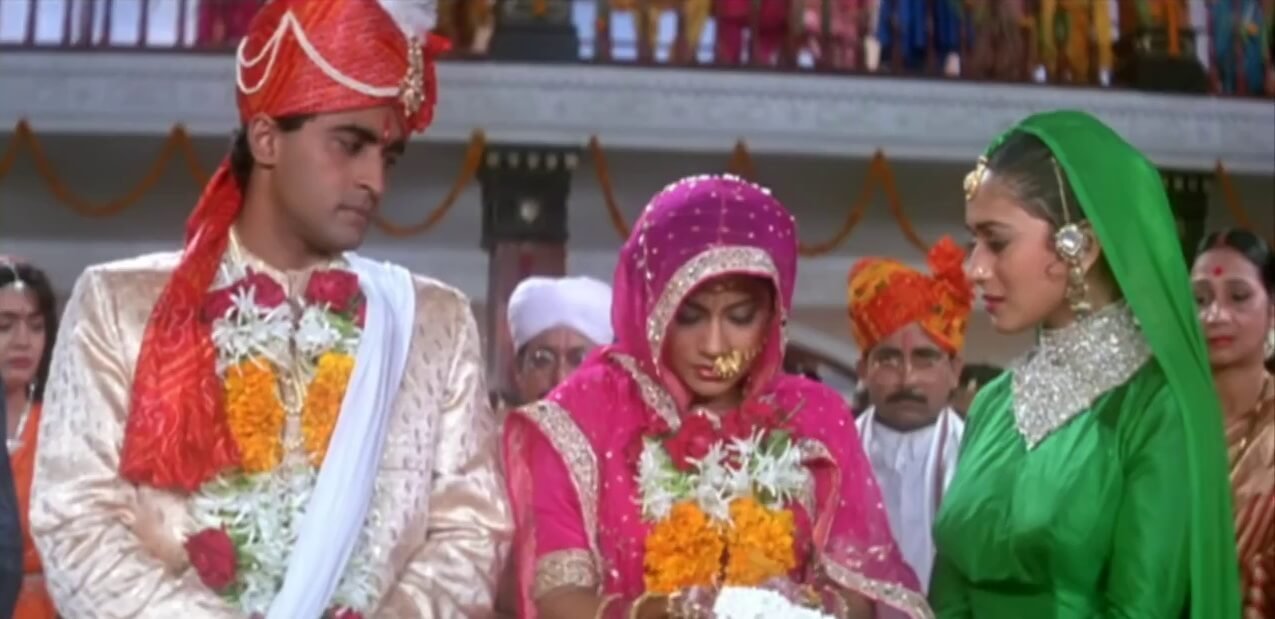 The picture of a joint family, that might look passé to some, is painted with such honesty that you can't not be happy for them.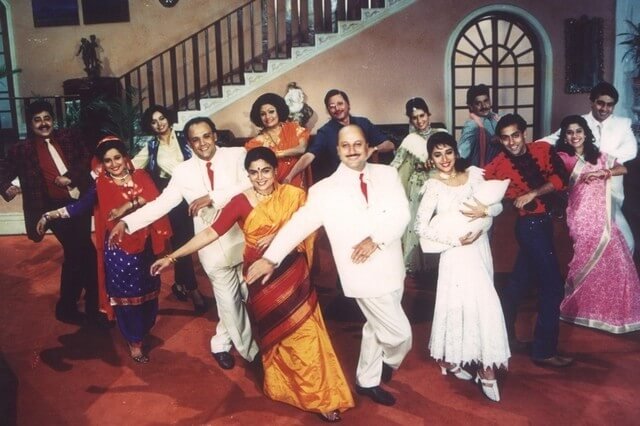 A huge part of Hum Aapke Hain Koun's success can be credited to the film's music. Composed by Raam Laxman, the film had 14 songs but two of them were cut after the first few screenings. But the makers later added back the remaining 2 songs as the film had gained massive popularity by then.
Joote Do Paise Lo became the wedding anthem.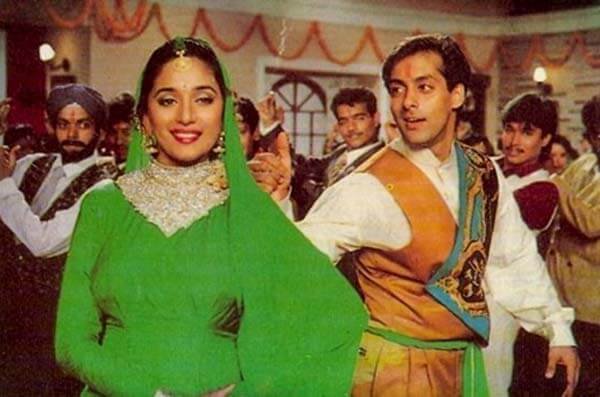 Didi Tera Dewar Deewana with its famous gulel shot is still iconic. Even Madhuri Dixit's purple saree in this one became a statement.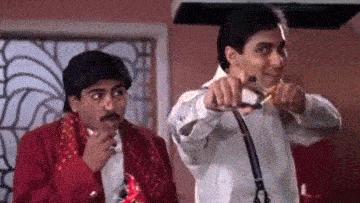 Pehla Pehla Pyaar Hai with Madhuri & Salman's crackling chemistry gave us goals for the most perfect love story ever.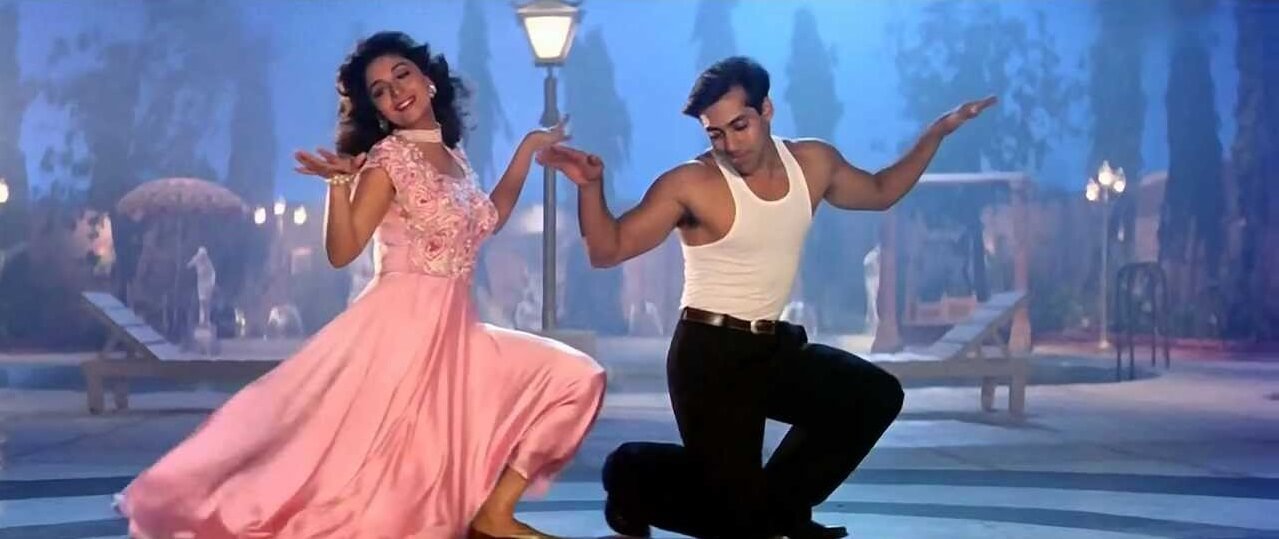 Hum Aapke Hain Koun spoke to an audience that believed in the goodness of people. 
It connected with the audience who loved the concept of a happy and supportive family. Of course, there was the quintessential wicked Maami but that never became the central plot point. What kept us engaged were the relationships that don't differentiate between the rich or the poor, the characters who could sacrifice their self interest for the happiness of the family, and the inevitable that nobody has control over. I still can't watch the scene where Renuka Shahane's character trips down the stairs!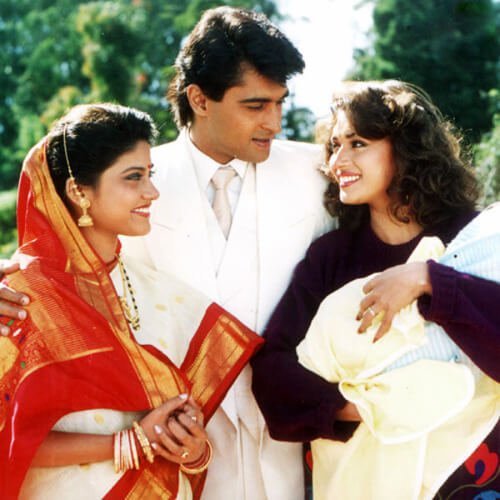 Hum Aapke Hain Koun, despite its 185 minutes running time, had something to keep everyone interested. We might find Prem's car with the sign 'I love my family' a little corny today, and some might even argue that how did the entire family never got a hint about Prem & Nisha's romance but that is exactly what works for the film. 
It takes us to a world where the goodness of a person yields happiness and there is just no space for negativity.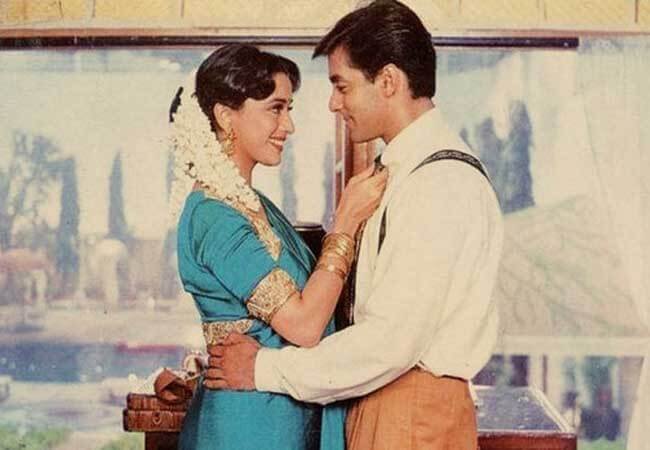 Alok Nath, Anupam Kher, Reema Lagoo, Renuka Shahane, Mohnish Bahl, Satish Shah, Bindu, Ajit Vachani & Laxmikant Berde fit perfectly in this picture of a family and will forever be immortalised for the roles they played in this one.
Madhuri Dixit's Nisha was the perfect girl.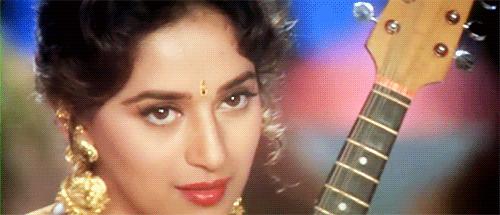 Salman Khan's Prem was the ideal lover boy! 
And who can forget Tuffy? He single-handedly pulled the climax together.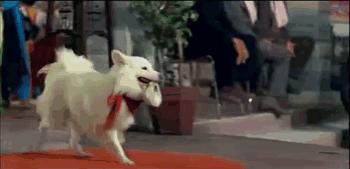 Hum Aapke Hain Koun keeps us hopeful about finding happiness in the end, no matter what the circumstances. It also stresses on the importance of family and togetherness. A story that has no evils, a world so perfectly sketched that just by looking at it for three hours, it stays with us for life. A film that made us laugh, cry and hope for the best for the characters.
Dhiktana Dhiktana!