Every now and then, there comes a revolution in the music scene of a country. In India, however, things operate a little differently. Our country's music scene has  majorly been monopolized by Bollywood and there's absolutely no escaping it.
The Honey Singhs and Badshahs, with their repetitive music and irrelevant lyrics, have hijacked our radio stations and clubs. No matter where you go, you will be bombarded with the same kind of music and there is just no way out.
But is there absolutely no hope? Or are we not making efforts to look around and explore?
Turns out, the independent music scene in India is rising like the mercury in Indian summers and it actually looks very promising. So if you thought the independent music scene of India was just limited to Indian Ocean, wait till you go through this list.
Here's a look at 25 such artists who are contributing hugely to the rise of independent music in our country:
1. Nucleya
Udyan Sagar, who goes by the stage name of Nucleya introduced his sound to the masses just a few years ago. The fans who follow his gigs have increased steadfastly ever since. He doesn't define his music as EDM but rather calls it 'Dance music'. If you have heard him, you know how infectious his music is and in case you haven't, listen now and you will be in your Nucleya phase for weeks together.
Listen here and you'll keep listening to it on a loop.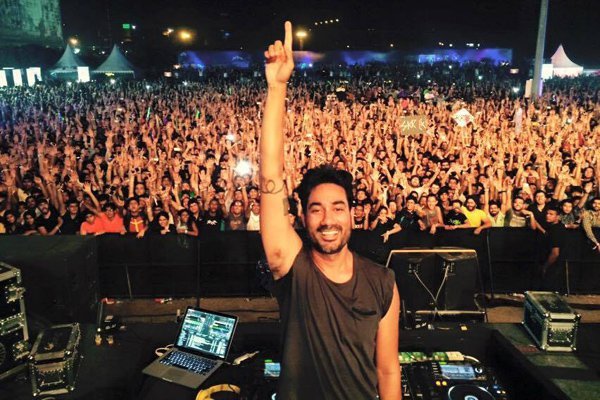 2. Shirley Setia
Shirley, an Indian origin girl from New Zealand, has more than a million followers on Facebook. She does covers of popular Hindi film songs and presents them with her unique touch. She takes her inspiration from the likes of Asha Bhonsle and Kay Kay and was part of the YouTube Fan Fest recently.
Listen to her melodious voice here.
3. The F16s
The F16s from Chennai have played at all the major festivals in the country including the Nagaland's Hornbill Festival, all editions of the NH7 Weekender, India Bike Week, GoMAD and ZimaFest, amongst others. They believe that the most mundane things in life make for the best revelations. They make their music first and vocals and lyrics come in much later.
Listen to their music here, and they will surely blow your mind.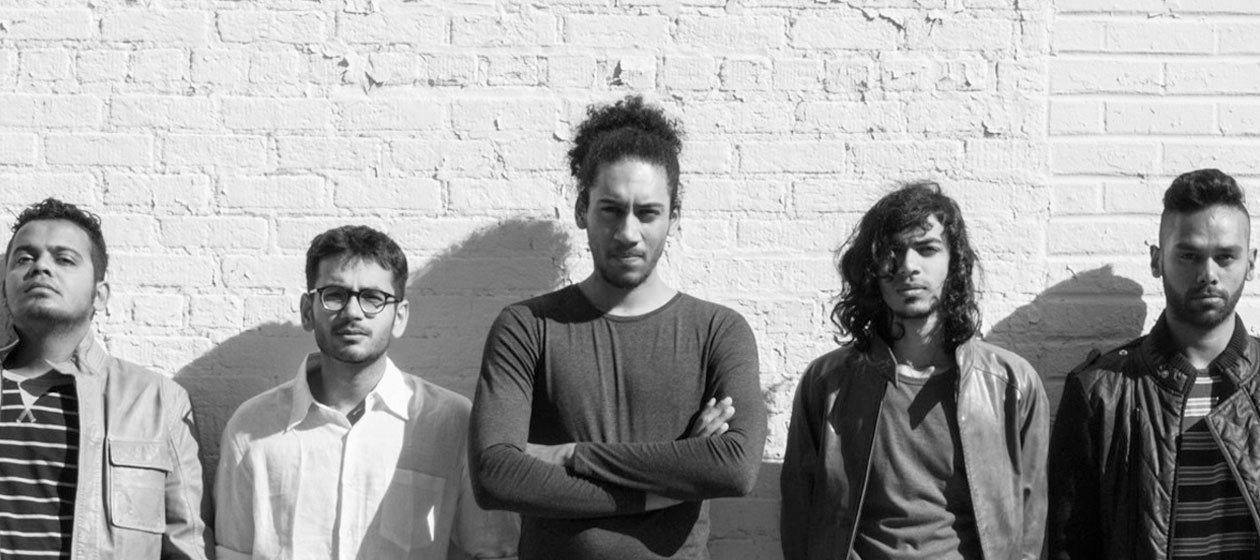 4. Dualist Inquiry
Dualist Inquiry is the brain child of Sahej Bakshi. The Delhi-based artist studied music in L.A. and when he came back to India, the indie music scene was on a rise. He hasn't looked back ever since. Their tracks are more music based and there are hardly any lyrics. Dualist Inquiry is synonymous with every live scene that promotes this genre.
Listen to his music here and you will be his fan.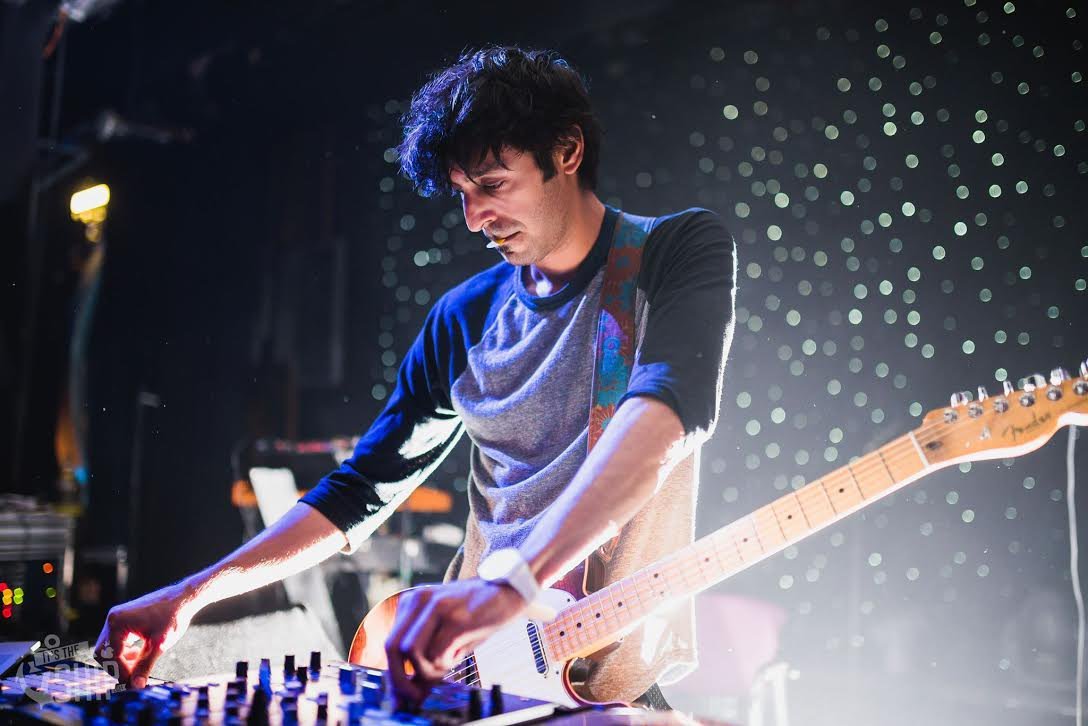 5. Parvaaz
You got to have some awesome tunes if you're opening for alt-J. Parvaaz came into being in 2010. Theirs is basically Rock music infused with Indian. The vocals of the band are mainly Urdu, Hindi and a little bit of Kashmiri. One listen to them and your definition of catchy would change. 
Listen to Beparwah, here.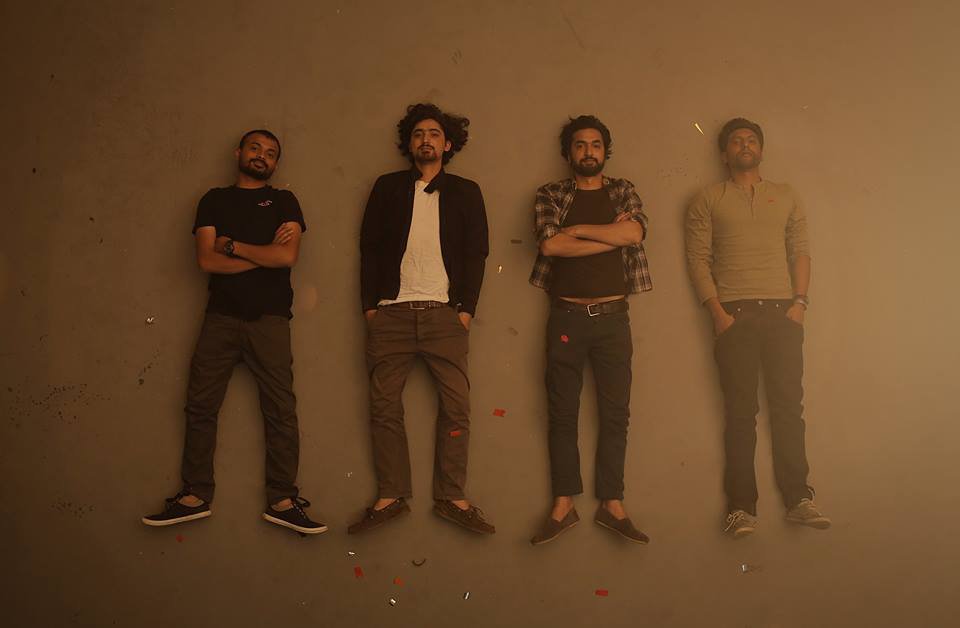 6. Hari & Sukhmani
This duo from Chandigarh plays Punjabi folk fused with ambient electronic music. Sukhmani is a trained classical singer and her powerful voice displays her talent beautifully. And Hari's unique electronic skills perfectly compliment her voice. 
Listen to their music here.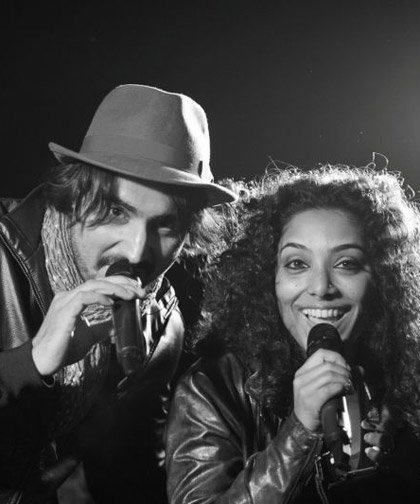 7. Nicholson
Sohrab from Mumbai formed Nicholson. He had studied Jazz Piano from Nova Scotia but the music he composes is quite different from that. His sound is electronic with some organic elements. 
Listen to their popular tune, 'For What' here.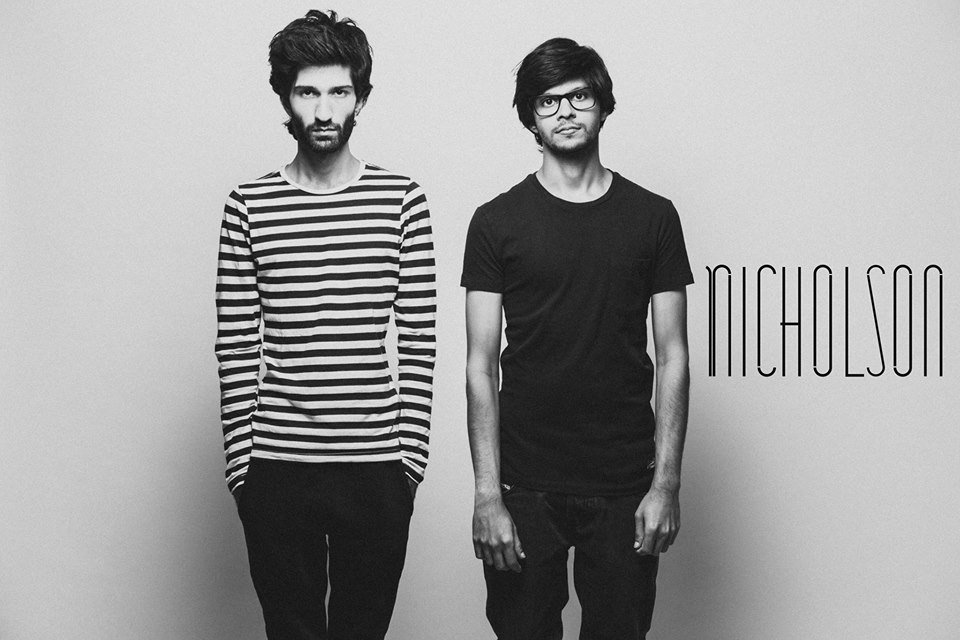 8. The Local Train
This rock band from Delhi became a major sensation on YouTube and their videos on the site have more than a million collective views. They were ranked as India's No.1 rock band by Sennheiser in 2015. They don't restrict themselves to a particular genre, but being Indians, they say they best express themselves in Hindi.
Listen to their Aaoge Tum Kabhi here, and they'll be your new favorite.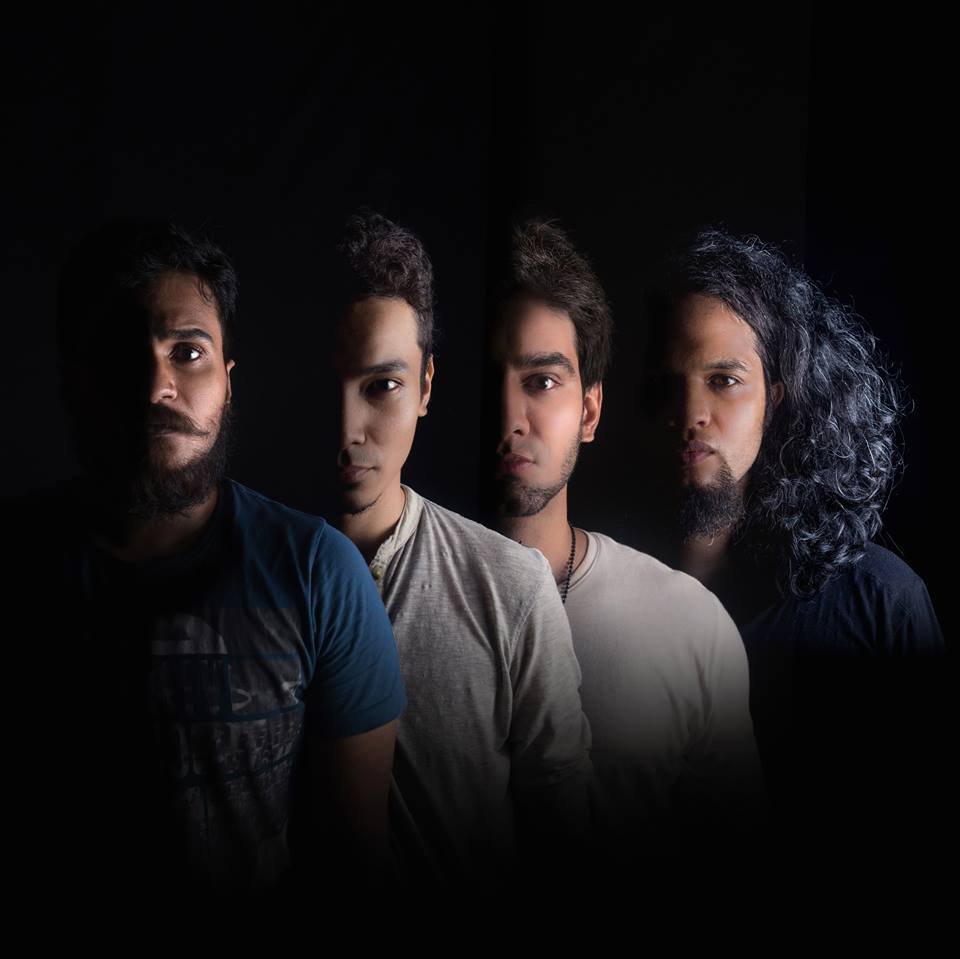 9. Kanchan Daniel & The Beards
This blues rock band based in Mumbai was formed in 2012 by Kanchan Daniel and keyboardist, Mukesh Lobo. Their music is just beautiful and the lyrics are soul stirring. 
Listen to their music here.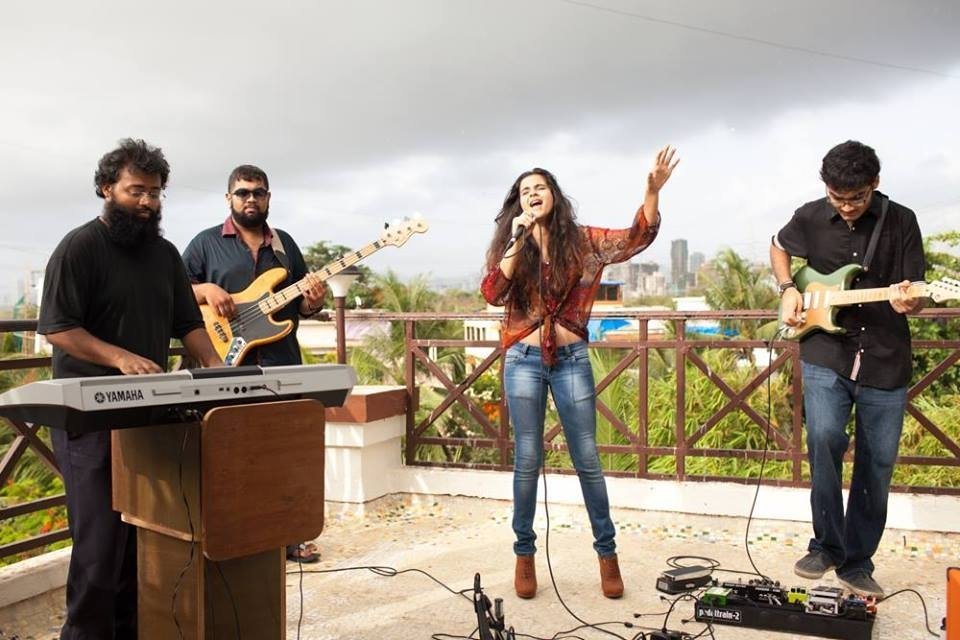 10. Madboy/Mink
Madboy, Imaad Shah, and Mink, Saba Azad, from Mumbai collaborate on music and do a very fine job at that. They don't stick to a particular genre but those who have attended their live gigs define them as an energetic duo performing great electronic music.
Listen to them here.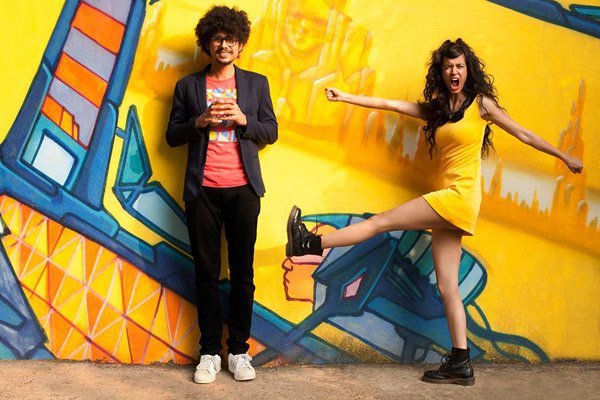 11. Maati Baani
Nirali Kartik and Kartik Shah form the duo Maati Baani. Their melodies are inspired by Hindustani classical music but they often collaborate with artists from various countries and it certainly adds a certain freshness to their music.
Listen to their famous track, Boondan Boondan, here.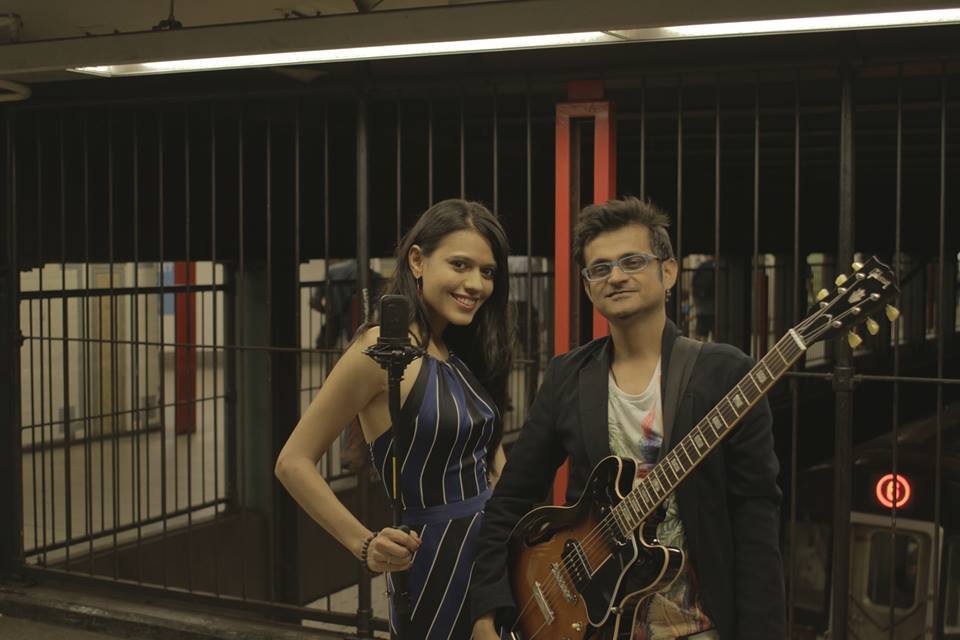 12. The Family Cheese
This Blues / Progressive band have provided a unique sound to the Indian indie music scene. Formed in 2011, this band is from Chennai.
Listen to their music here.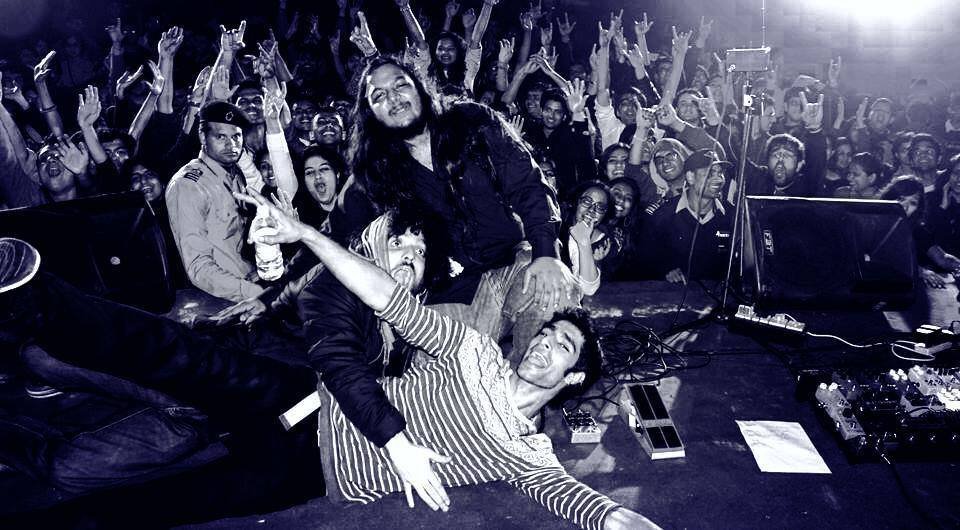 13. Ankur & The Ghalat Family
Their live shows are a hit, they connect with their audience instantly and it's a treat to watch them perform. Brainchild of Ankur Tewari, this Hindi pop rock band has a long way to go.
Listen to one of their live performances here.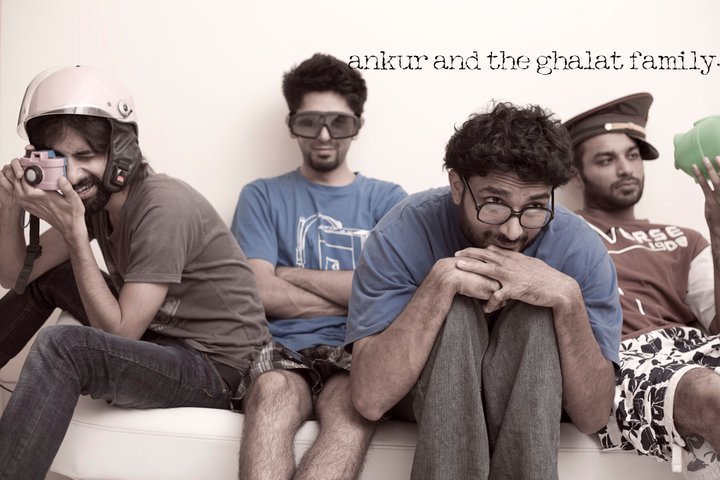 14. A Mutual Question
This five member band from Pune was formed in 2013. Even though they are fairly new to the music scene, their sound is just fabulous. They specialize mainly in instrumental music. 
Listen to them here, and trust the guys to leave you with a relaxed mind.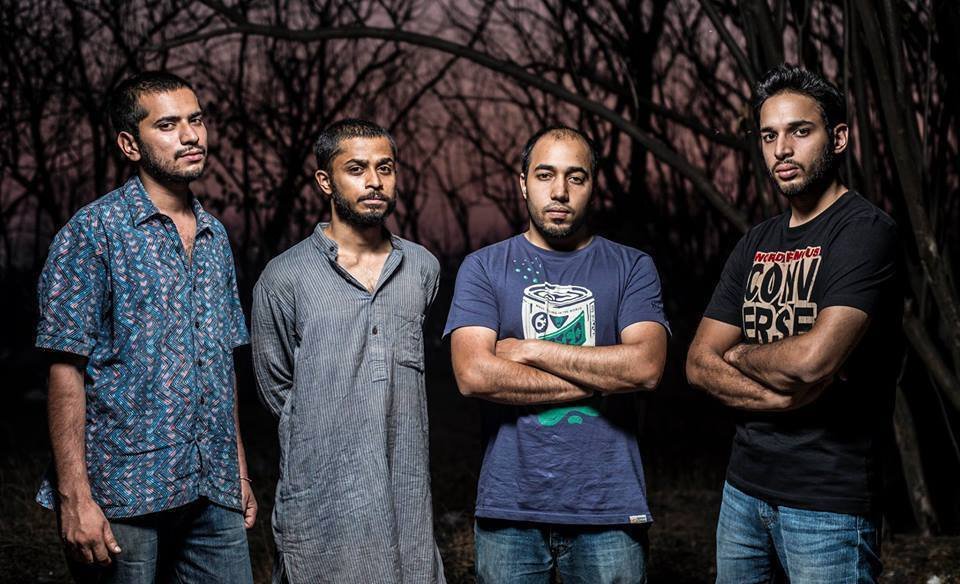 15. Kumail
This independent artist from Mumbai has a unique way of presenting his electronic music. It will leave a calming effect on you and you can listen to him for hours at once.
Listen to his music here.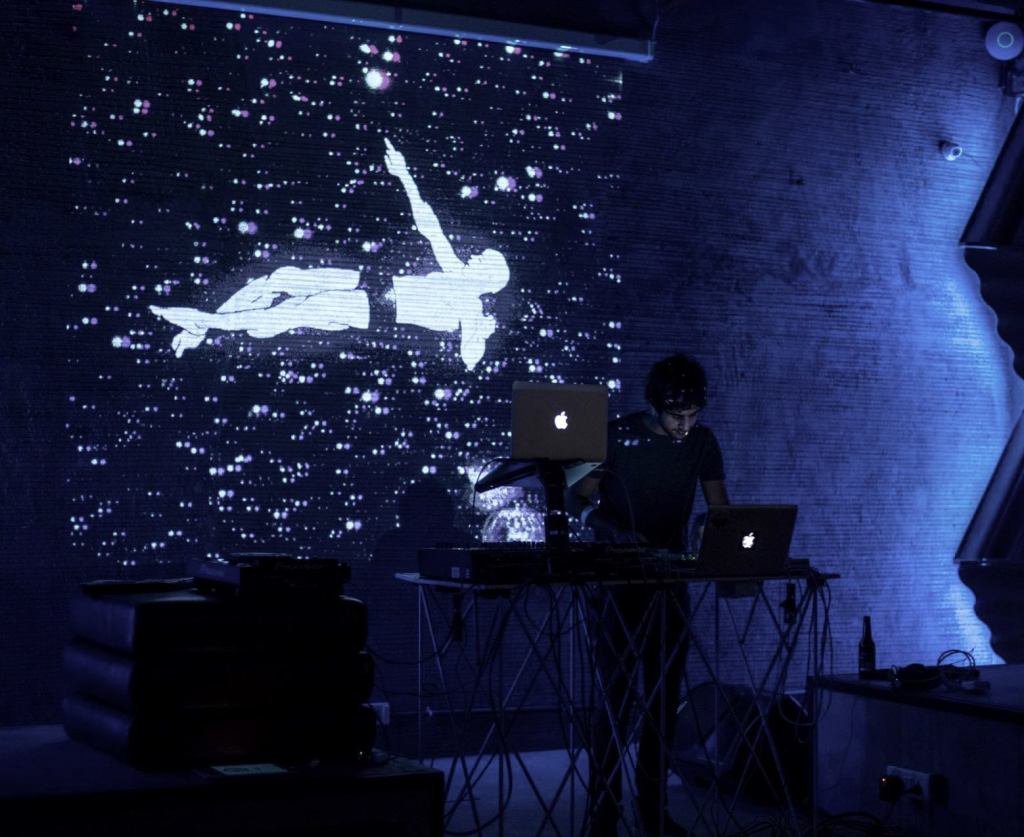 16. Alisha Pais
Alisha came has been in the indie scene for quite some time now but came into spotlight when she participated in the show, The Stage, on Colors Infinity. Alisha recently released her first album as well. 
Listen to her song, Like The Rain, here.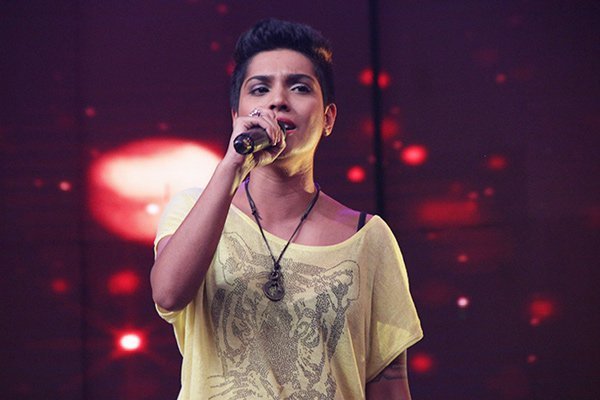 17. Sandunes
This electronic music project belongs to Sanaya Ardeshir, a Mumbai-based producer, composer & synth player. Her early influences come from jazz and blues, and her stint at the London underground music scene has defined her music. Her music blends various organic and electronic elements with a unique South Asian feel.
Listen to her music here.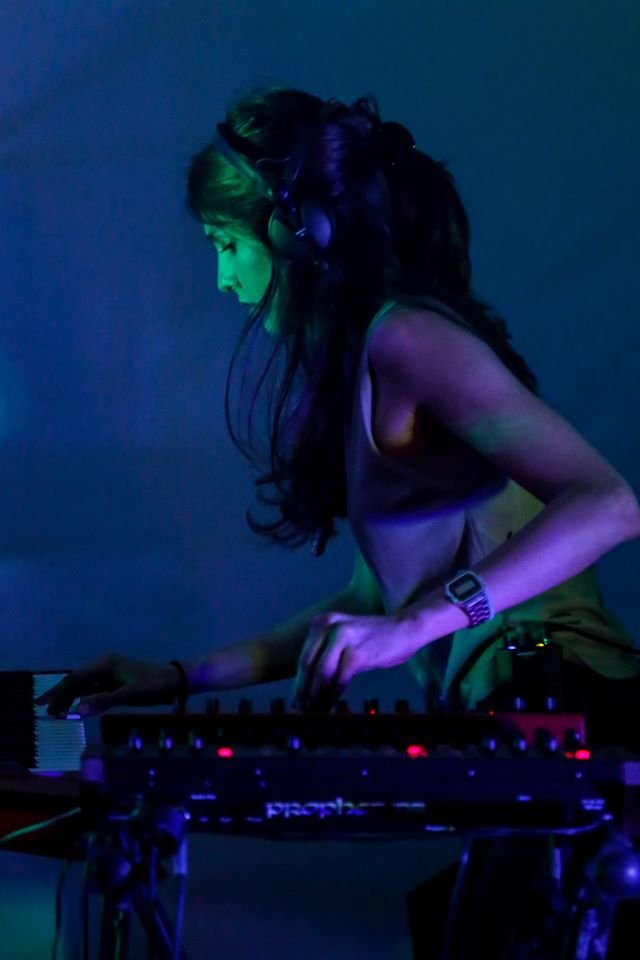 18. Max Godman
Manan Gupta who goes by the stage name of Max Godman has been quite a sensation on YouTube. He picked up the guitar just 6 years ago but his effortless music says otherwise. Originally from Meerut, he is now based out of Mumbai. 
Listen to his music here.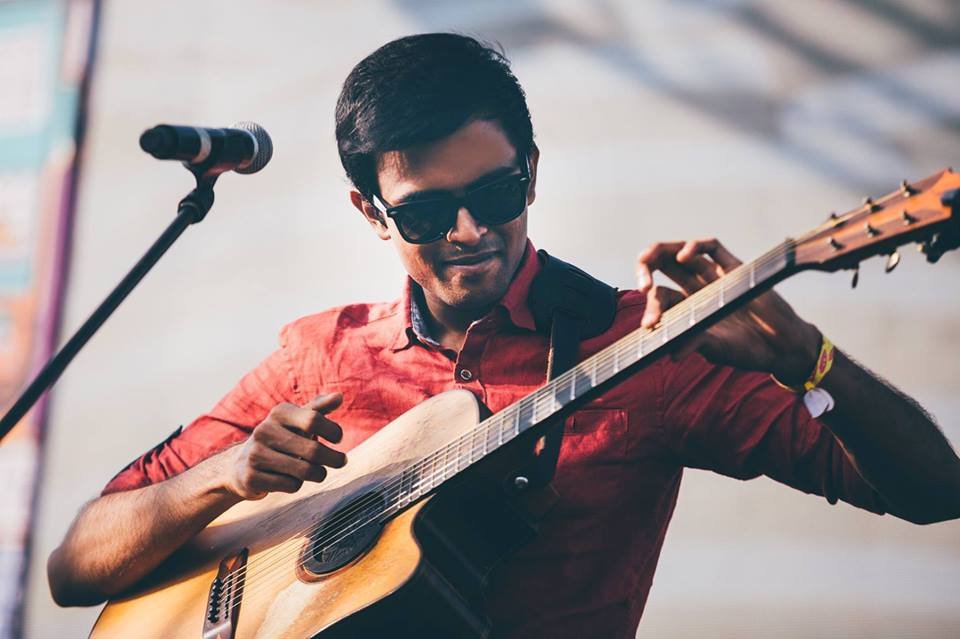 19. Skrat
This three member band is from Chennai and their music is second to none. Fans say that the more you listen to them, the more they grow on you.
Listen to them here.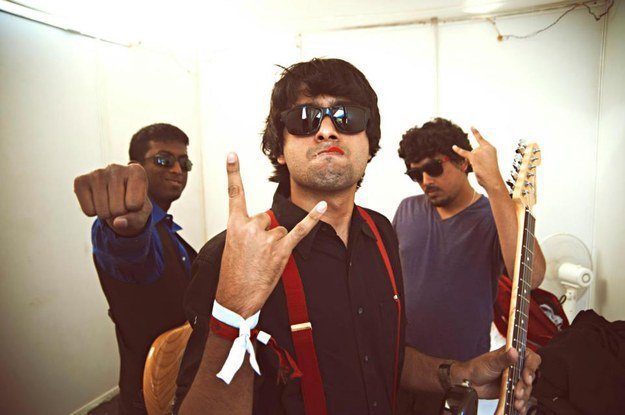 20. Prateek Kuhad
His genre is indie folk and his music just speaks to your soul. Born and brought up in Jaipur, he studied maths and economics from New York but decided to pursue music. His lyrics are as soulful as his music.
Listen to his 'Raat Raazi Hai', here.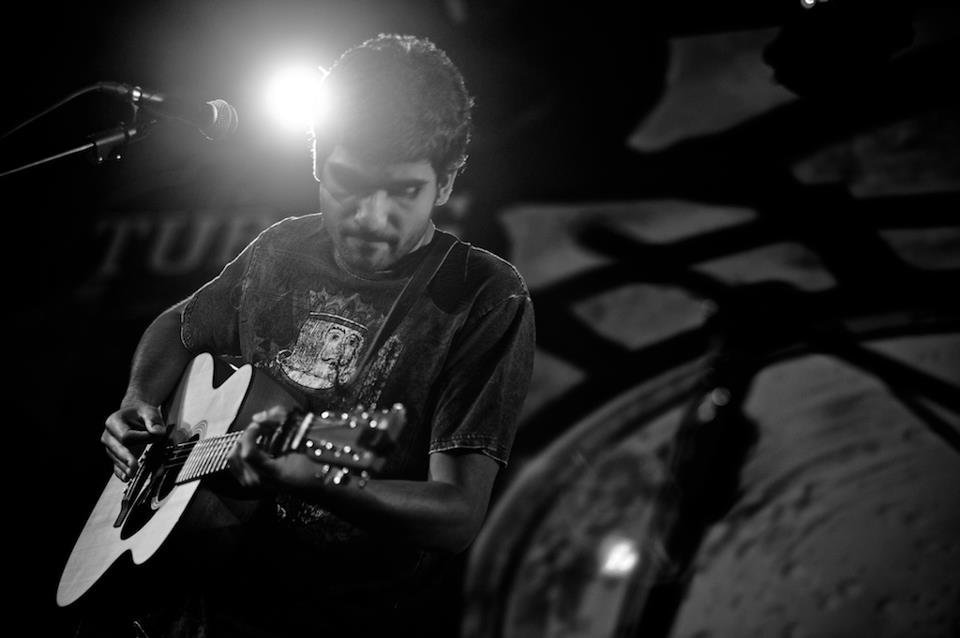 21. Dhruv Visvanath
This musician from Delhi mainly plays acoustic pieces. He started with piano at an early age but soon discovered that guitar was his calling.
Listen to his music here.
22. Meera Shenoy
This Pune-based artist is fairly young but her music says otherwise. Her sound is excellent and her vocals are worth a listen.
Listen to her music here.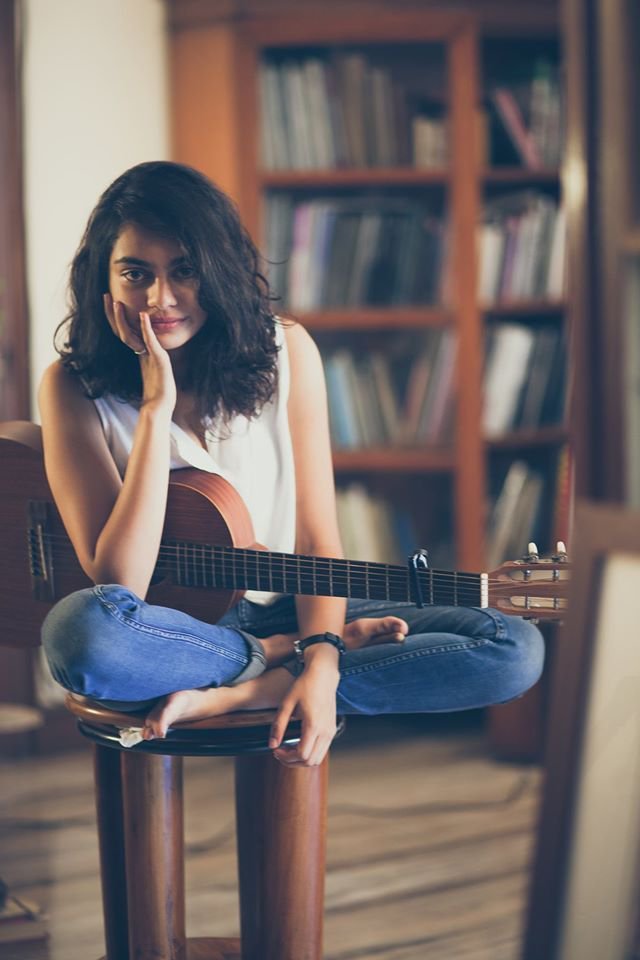 23. Clown With a Frown
This band has 9 members and they do a lot of funk covers of R&B Music. Based out of Bangalore, check this out if you're looking for something easy on the ears. 
Check them out here.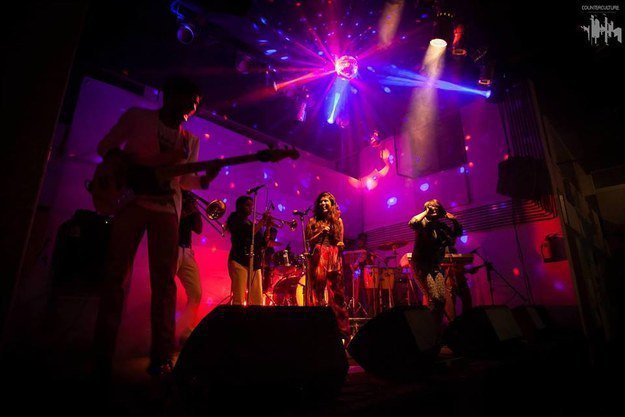 24. OX7GEN
Aditya Ashok goes by the stage name of Ox7gen. His love for bass and drums reflects completely in his music.
You can give him a listen here.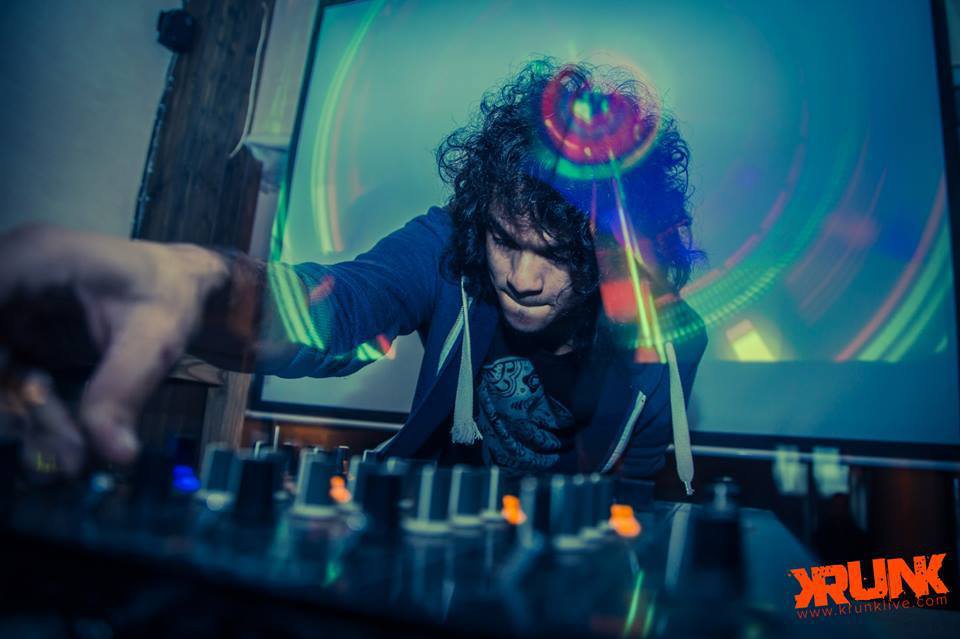 25. Sulk Station
Tanvi Rao and Rahul Giri form the duo Sulk Station. Their music sends you into a hypnotic world of dreams and you'll surely listen to them on loop.
Listen to their beautiful composition, Bindya, here.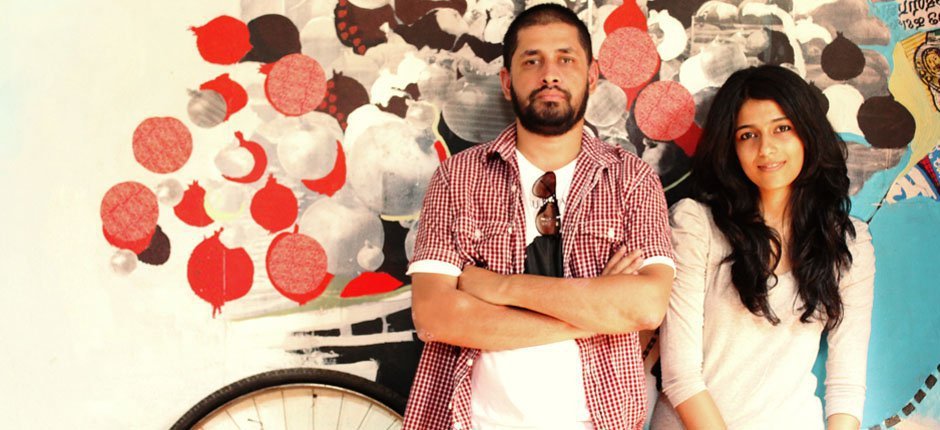 You can now listen to some new music!