Making a movie is a hard job and most people suck at it. However, a great filmmaker is one who overcomes innumerable obstacles and always has a solution up his sleeve to keep his ship sailing. While most directors would solve their problems with the help of body doubles, cheat shots and camera tricks, the more audacious ones can go to the extent of passing off anything under the sky as 'cinematic liberty'.
And the first half of 2015 has seen many such silly moments which the makers thought you wouldn't notice:
1. Misplacement of Narowal region of Pakistan. (Bajrangi Bhaijaan)
The little wonder Shahida/Munni from Bajrangi Bhaijaan is shown to hail from a small hill station in Pakistan, called Narowal.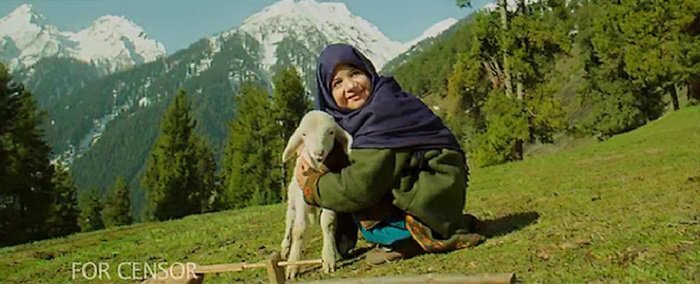 However, the location mentioned in the movie is far from being a hill station and actually falls in the plain terrains of Punjab region of Pakistan.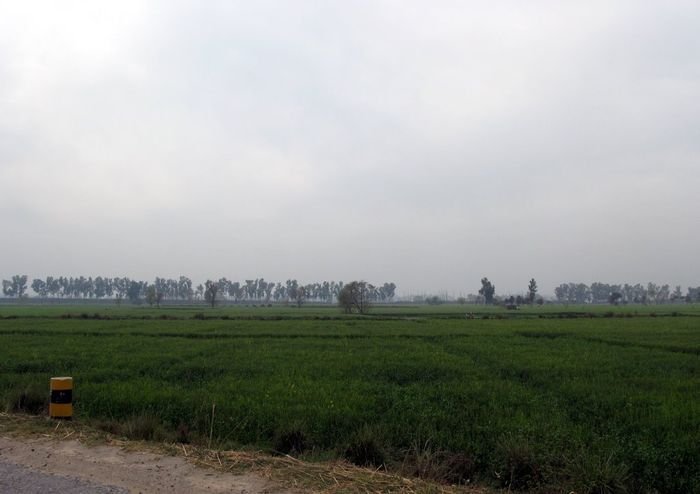 2. 'Live' telecast of a 6-year-old match. (Bajrangi Bhaijaan)
Director Kabir Khan gave his own tribute to the ageless beauty of Pakistani all-rounder Shahid Afridi by playing a footage of the same India vs Pakistan match, both in the beginning of the movie when Shahida's mother is pregnant…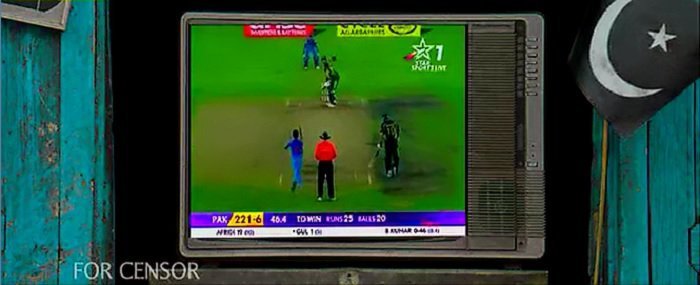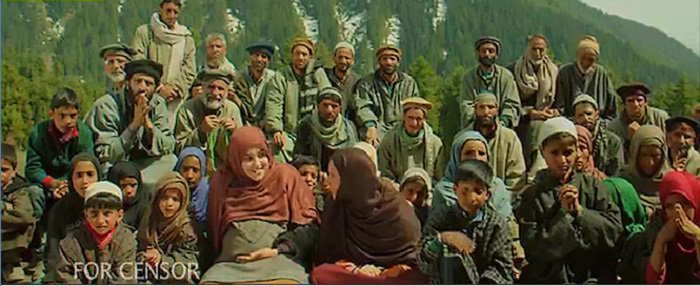 …And once again when Shahida is 6 years old and happens to be in India.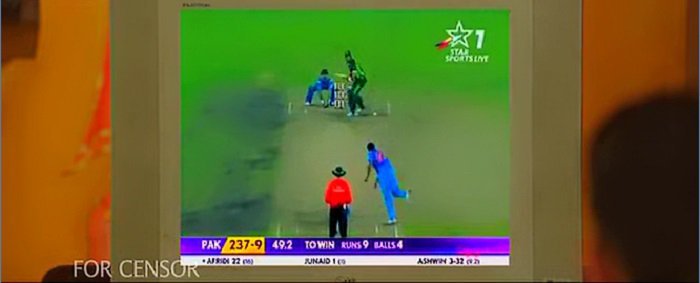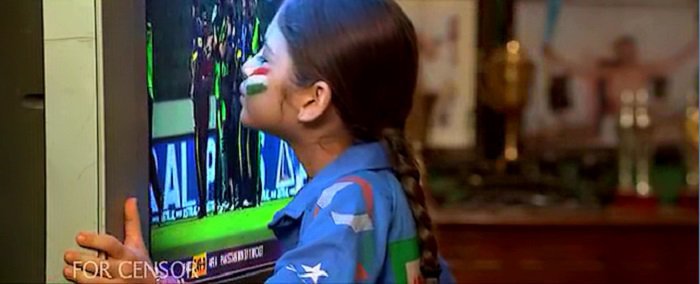 However, we don't completely blame Kabir Khan, given the rarity of the situation i.e. Shahid Afridi winning his country a match on his merit, that too against India.
3. Pakistani Railways changes its colour from green to blue. (Bajrangi Bhaijaan)
All of us know that Nawazuddin Siddiqui's introduction scene is a pot-shot at real-life Pakistani journalist Chand Nawab.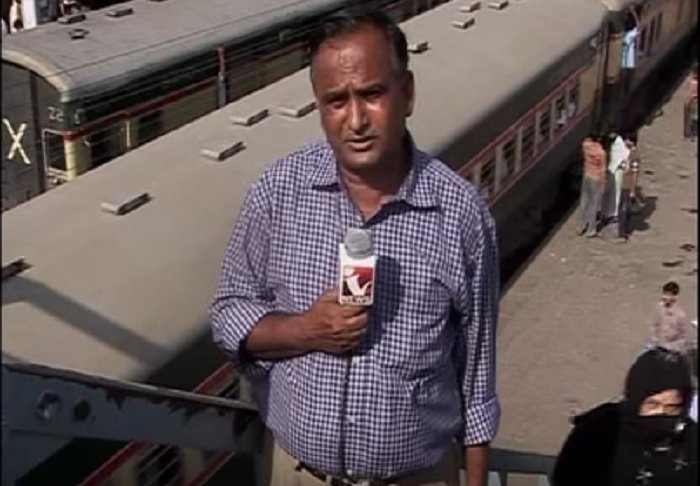 While the reference to the shot was easily noticeable, what missed the eyes of the director and the audiences alike is the fact that Pakistani Railways is green in colour and not blue, as shown in the movie.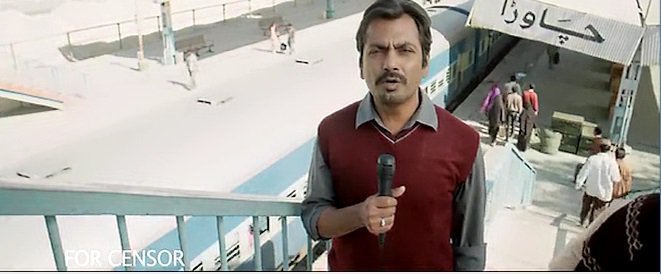 5. Banned YouTube works just fine in Pakistan. (Bajrangi Bhaijaan)
Yet another blunder made by the R&D; team of Bajrangi Bhaijaan is the scene where Nawazuddin Siddiqui is shown uploading Bajrangi's video on YouTube. This in fact is a very big factual error because it's common knowledge that YouTube is banned in the country.

6. Shiva turns Krrish in the waterfall scene. (Bahubali: The Beginning)
It's common sense that when someone attempts to jump over longer distances, the person needs momentum and hence has to run a little and then jump. However, such is the magnetism of Avantika in the movie that Shiva got pulled towards her without any effort, travelling superhuman distances in the process.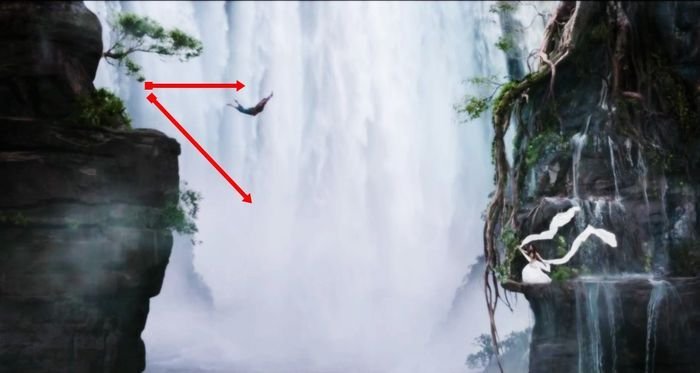 7. The curious case of the disappearing-reappearing mask. (Bahubali)
When Avantika shoots an arrow at Shivudu after he manages to draw the 2nd tattoo on her, he elopes from the spot, leaving the mask behind. However, later in a scene, Shivudu produces the same mask in front of Avantika to impress her.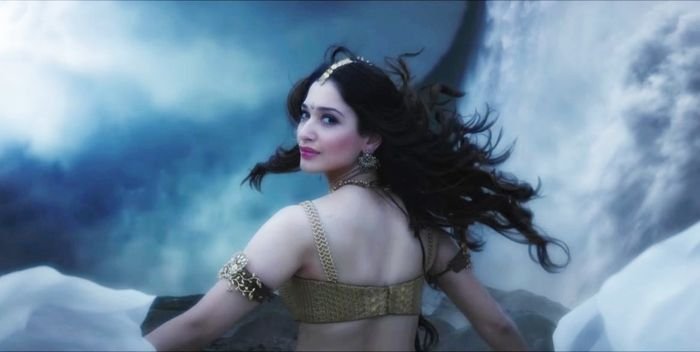 8. Shiva slips from a gigantic rocky mountain without suffering any injury. (Bahubali)
In one of his innumerable attempts to climb up the gigantic rocky mountain, Shiva manages to make his way up to a certain height before falling down yet again. However, after sliding over hard rocks from the height of about 200-300 meters, Shivudu stands tall at the bottom of the waterfall without even a single scratch.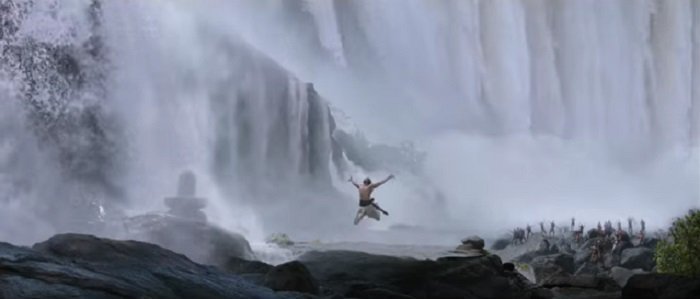 9. Confusion over Bahubali's death. (Bahubali)
In a particular scene, Rana Daggubati taunts Anushka about wanting to kill Bahubali for the second time, if possible. However, it is revealed in the last scene that it was actually Kattappa who killed Bahubali. Erm, would the director step up and clarify, which theory the audience is supposed to believe?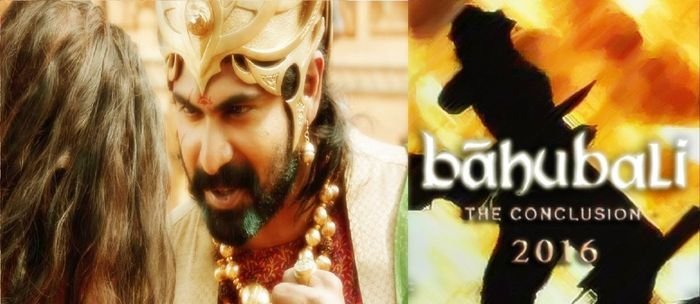 10. Anushka Shetty fills up a coffin full of wooden sticks, collected out of nowhere. (Bahubali)
Anushka is shown collecting lots of wooden sticks in the compound where she is kept captive. However, one look at the grand compound and you'd wonder, where did Anushka find so many sticks in a sparkling clean yard?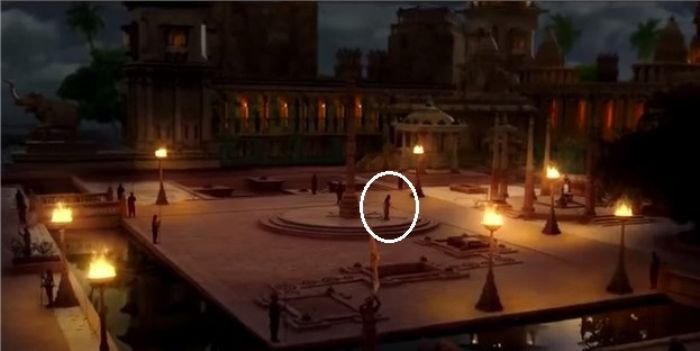 11. Shiva has a pair of invisible boots. (Bahubali)
When Shiva finally decides to climb the hill for the final time, he sets off on his journey bare foot. However, he suddenly grows boots under his feet as soon as he arrives at his destination.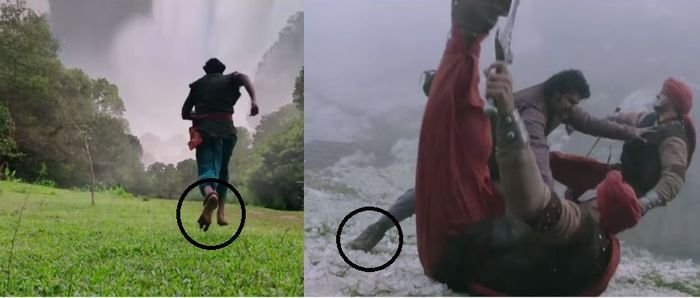 12. Sivagami and Bijjala Deva watch the whole war from one distant corner. (Bahubali)
During the war sequence, Sivagami and Bijjala Deva among others are shown watching and discussing the minutest war incidents at great length. However, how could anyone possibly keep a watch at so much action happening at once and that too in a field, hundreds of acres huge?

13. Marriage counselling in a mental asylum. (Tanu Weds Manu Returns)
Director Anand L. Rai defeats all logic when he shows his protagonists visiting a mental asylum to discuss their marital woes in front of a bench of 3 doctors in the very first sequence of the movie.

What's funnier is that these 'counselors' also decide at the end of the hearing that Madhavan is crazy and needs to be admitted in the asylum. Classic Bollywood!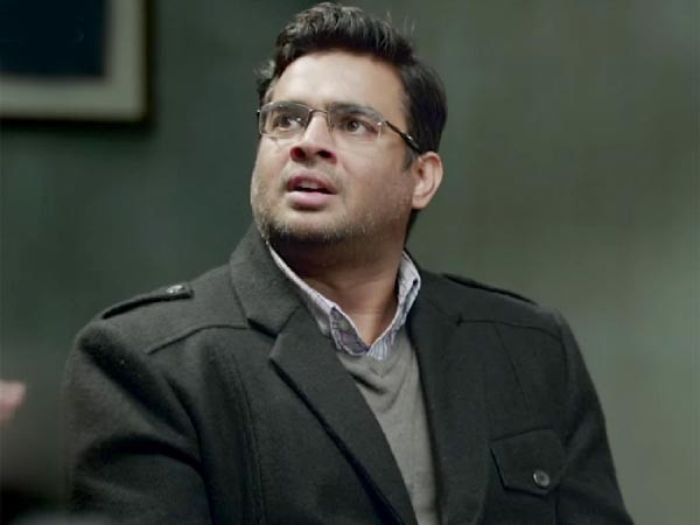 14. Tanu's family is absolutely okay with her husband having gone crazy. (Tanu Weds Manu Returns)
In fact, when Tanu describes her husband's condition to her family on reaching India, they just don't care about it and start discussing the tenant boy instead.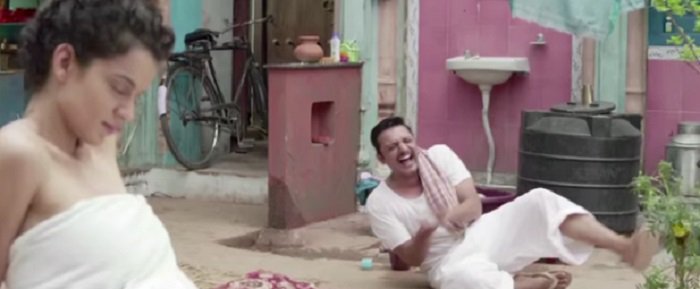 15. Tanu singing Ghani Bawri in Haryanvi. (Tanu Weds Manu Returns)
The complete movie shows the character of Kussum as a Haryanvi girl and hence, the Haryanvi accent. However, by the end of the movie, it seems Kangana developed such strong liking for the language that her other character of the Kanpur-based girl, Tanu, also starts singing Ghani Bawri in Haryanvi during the baaraat scene.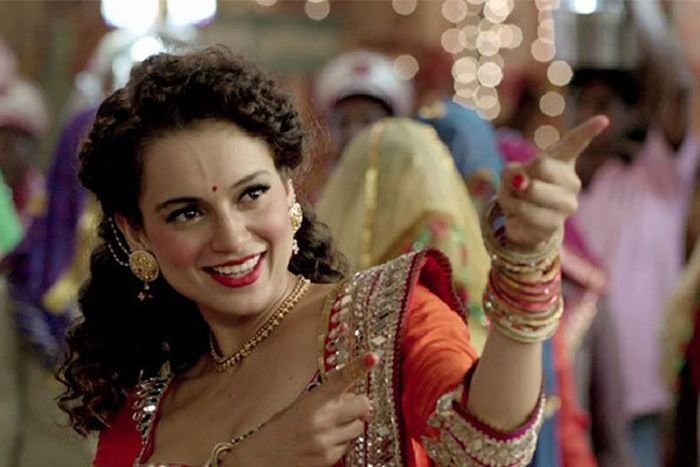 16. Anushka emerges out of the ship's swimming pool in her introduction scene. (Dil Dhadakne Do)
As per the rules of the luxury cruise ships, crew members are not allowed to enjoy any luxury facility given to passengers. Not even at night.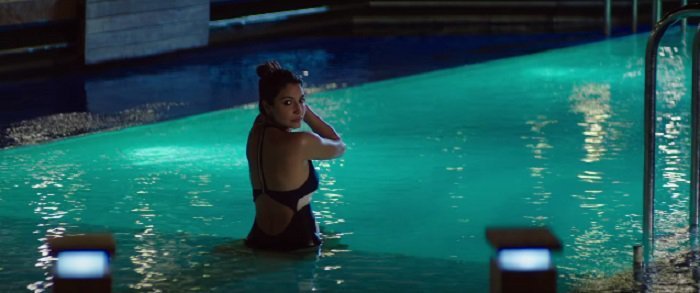 17. Ranveer Singh doesn't crack a bone after jumping off from the 5th floor of the ship. (Dil Dhadakne Do)
Even Michael Phelps would think twice before taking plunge in the middle of the ocean but our lover boy Ranveer Singh doesn't just jump from the 5th floor of the ship without any safety gear but also emerges absolutely fine in the next scene.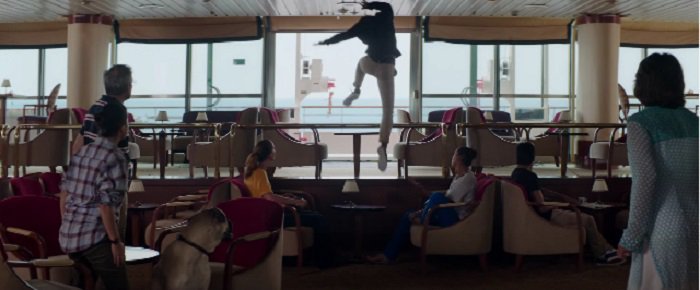 18. Farhan Akhtar boards the luxury cruise ship midway. (Dil Dhadakne Do)
According to strict rules, which mostly don't include emotional parental blackmail, no one can board a cruise ship midway.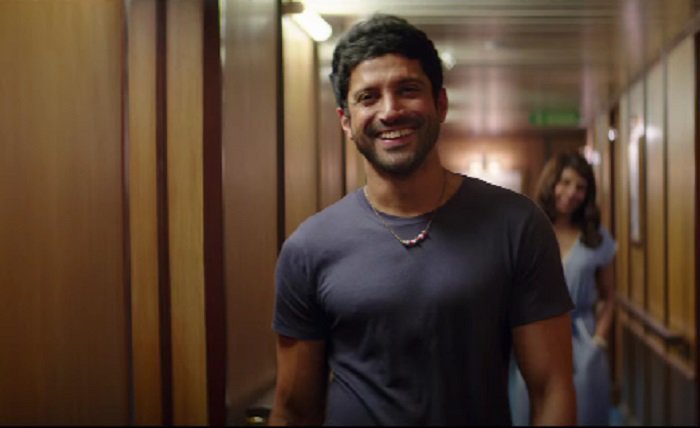 19. A character reads a 1946 issue of 'Inside Detective' magazine. (Detective Byomkesh Bakshy!)
In a particular scene, a guy can be seen following Byomkesh and reading a 1946 issue of 'Inside Detective' magazine. The error in the detailing here is the fact that the movie itself is set between the 1942 and 1943.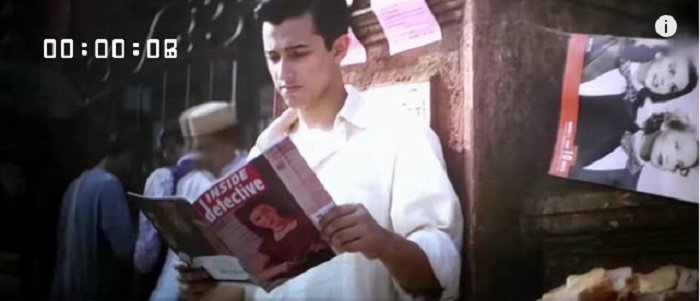 20. Number plates of vehicles don't follow the number scheme of that era (Detective Byomkesh Bakshy!)
In the movie, Sardar ji's taxi and Japanese dental surgeon's car have number plates consisting of three digits. However, during the period between 1939 to 1947, only 2 letter and 4 number scheme was followed in India. For example, KA 9823.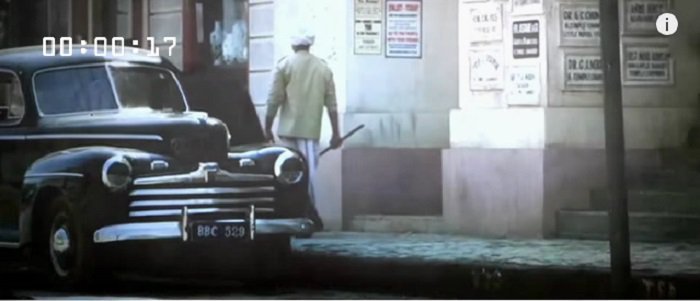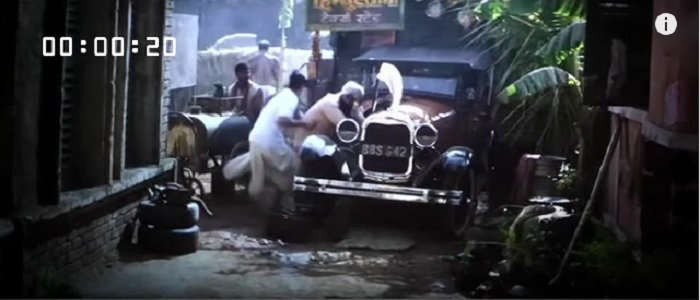 21. Posters of unreleased movies make an appearance. (Detective Byomkesh Bakshy!)
In a particular scene, Ajit and Byomkesh are shown standing outside a cinema hall and posters of 'Outlaw' and 'Shadow of Doubt' can be seen. Interestingly, these two movies did not release in India in 1943, the period where the movie is set.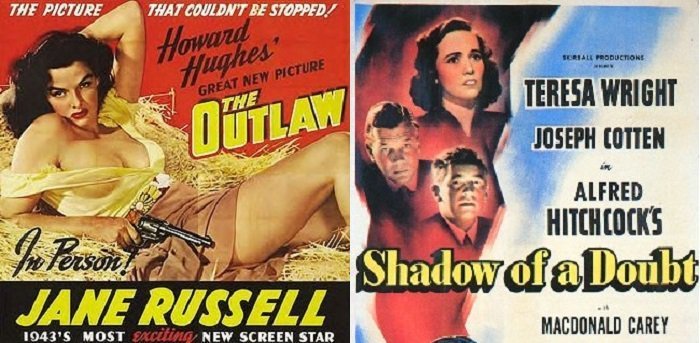 22. Musicians in the restaurant scene become invisible. (Badlapur)
When Raghu and Kanchan meet in the restaurant, Goan musicians can be seen playing guitar.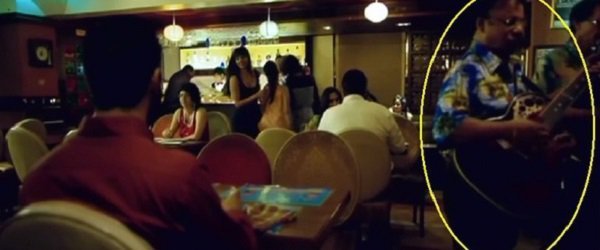 However, in the very next scene when the inspector goes through the CCTV footage, the musicians are nowhere to be seen.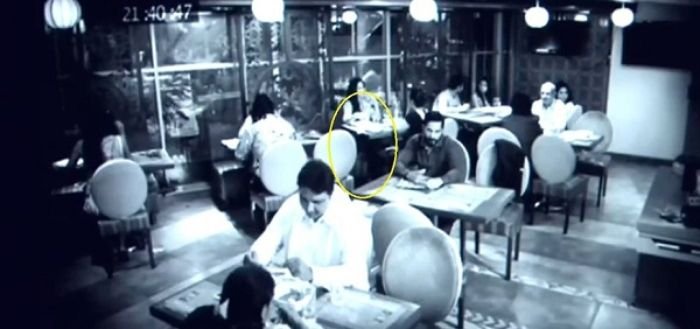 23. Wine stains magically disappear from the wall. (Badlapur)
When Raghu visits Harman's place for lunch, he throws a wine bottle on the wall and one can easily see the red stains splashed all over.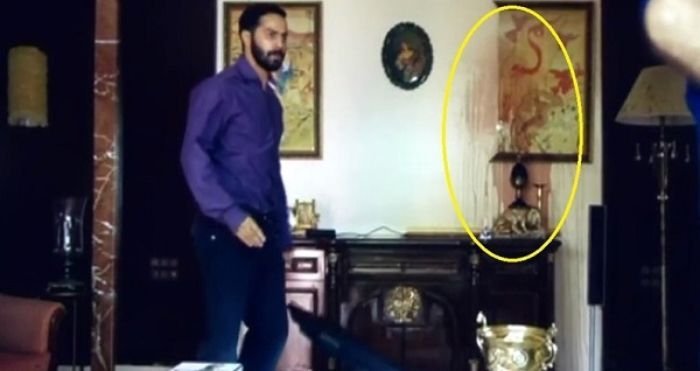 However, in the following scenes, the wine spots magically disappear and the wall is clean as a slate.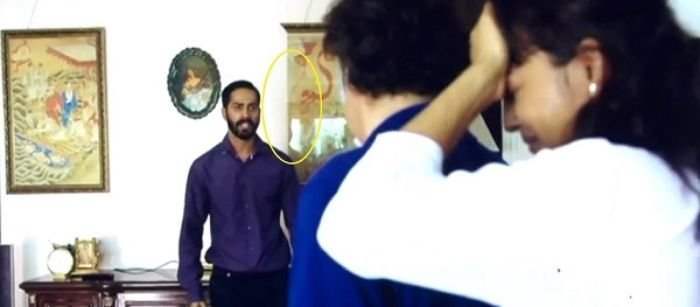 24. Aditya's college students don't recognise his voice. (Gabbar is Back)
Aditya, who later becomes Gabbar, is the favorite professor of the National College. However, there is not much logical explanation to the fact that none of his students recognize his voice in the CDs, which he issues as Gabbar.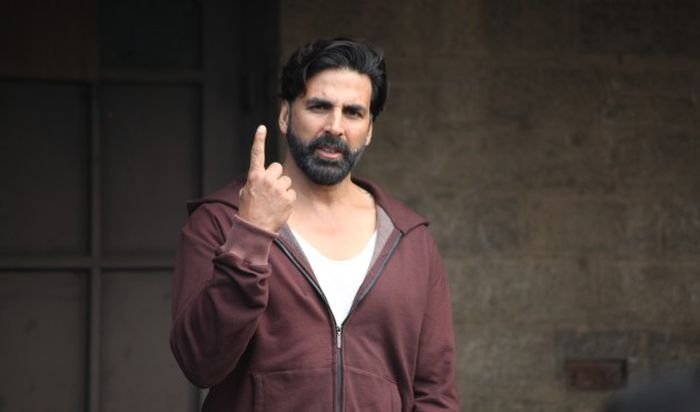 25. Akshay Kumar's car changes shapes and design in a single scene. (Baby)
When Ajay follows Waseem Khan and Shabnam in his land cruiser in Nepal, a graphic with 4X4 can be seen written on the door of the vehicle.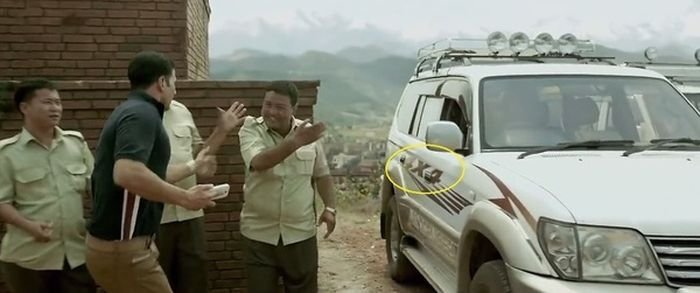 However when he gets off the car, the SUV vehicle looks a lot bigger and the earlier design from the door is gone. A bumper at the front also appears.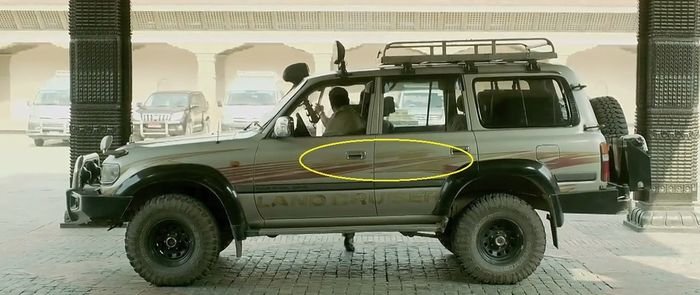 26. The curious case of the ageing vehicle. (Dum Laga Ke Haisha)
In the movie, Prem's family starts off in a blue coloured Maruti Omni van to meet Sandhya.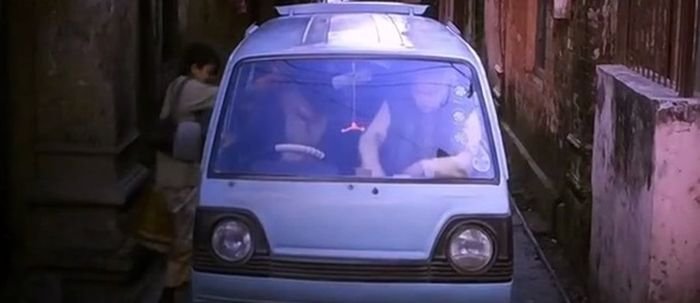 But midway, the van changes to… well, this.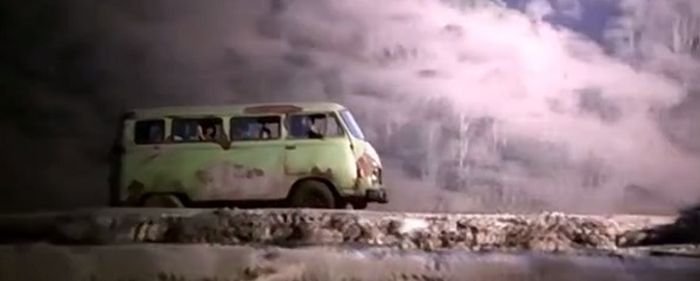 Badi badi filmon mein aisi chhoti chhoti galtiyaan hoti rehti hain!