3 Idiots was easily one of the most iconic Indian films in recent times as well as a historic box office success. A sequel to this modern day classic is something the entire nation has been hoping and waiting for since 2009. Hai na?

Well, we've big got news for those hoping and waiting. While interacting with Catch during the promotions of Saala Khadoos, Rajkumar Hirani was asked about the sequel to 3 Idiots and PK and he said,
"Initially, I had plans to make PK 2, but we don't have any subject for the film. As far as 3 Idiots sequel is concerned, Abhijat (Joshi) and I have a germ (idea), but we are yet to develop it. The film will take some time."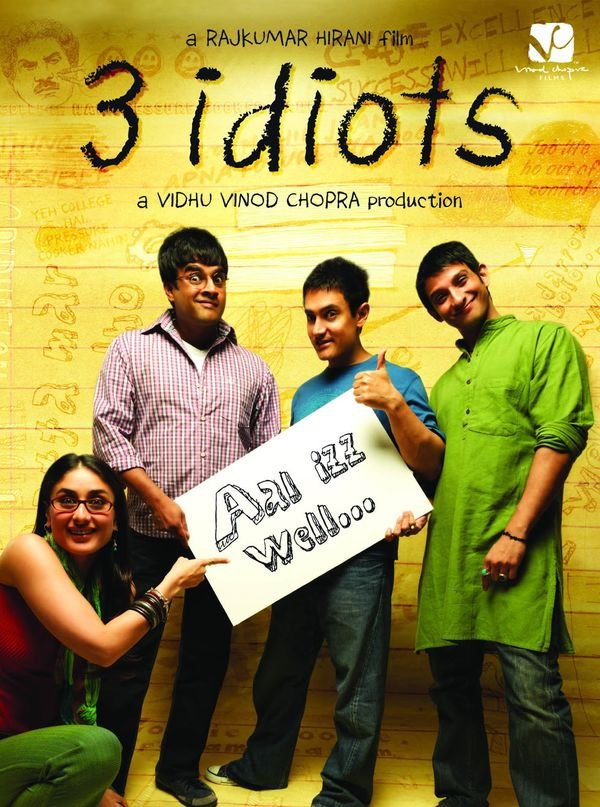 It's true. It might take time, but prepare yourselves for a second heart-warming Aamir Khan, Sharman Joshi, R. Madhavan and Kareena Kapoor starrer. Madhavan – who played Farhan, one of the three idiots in the film – also confirmed that a sequel is only a matter of time:
"Rajkumar Hirani and Abhijat Joshi have a concept ready for the 3 Idiots sequel, but there has not been any progress in it. Whenever it happens, I will be a part of it."
I, for one, can't wait to see what became of our Rancho/Phunsuk Wangdu, his lovely Pia, and his two best friends Frahan-itrate, Pre-Raju-lisation… And let's hope Virus and Chatur aren't forgotten either!