I still remember my first brush with villainy – Amrish Puri in Karan Arjun. He killed both the heroes within the first 15 minutes of the movie, and what I felt for him was hate in its purest form. However, over the years I've grown more and more fond of the negative characters. Today I see the brilliance of Thakur Durjan Singh. We've compiled a list of films where the Durjan Singh of the movie has captured our imagination more than mere Karan Arjun:
1. A Few Good Men (1991)
Aaron Sorkin's machine-gun dialogue is one of the reasons why Jack Nicholson inhabits Col. Jessep's character with utmost authority, intimidating whenever he's on screen. He gets some of the best lines – "I eat breakfast 300 yards from 4000 Cubans trained to kill me" and "You can't handle the truth!". He won the Best Actor is Supporting Role with just 4 scenes in the film and 2 weeks of work. Now, that's acting for some.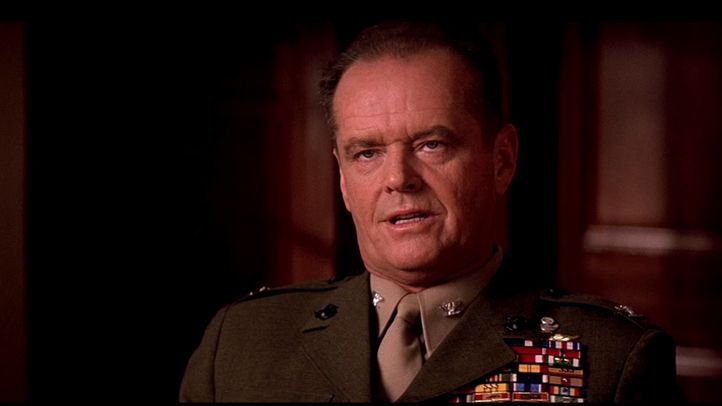 2. Inglourious Basterds (2009)
Quentin Tarantino is one of the masters of our generation. Which is why, when the master says that Christoph Waltz gave him back his film by performing it better than the written word. Christoph Waltz landed the role, because QT wanted to refrain from using an American as a Nazi. Being an Austrian, Waltz nailed the part of Col Hans Landa. I cannot imagine, a man talking to another man for the entire opening act and still commanding my attention for every second – if that's not great acting then I don't know what is.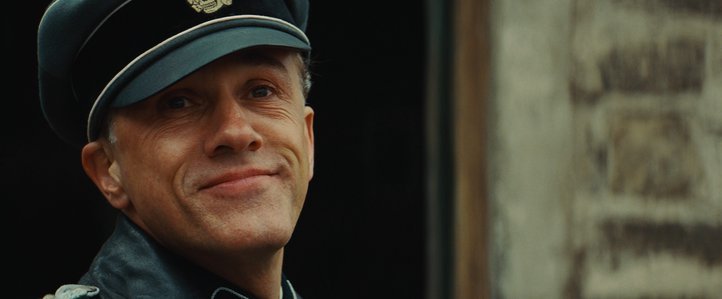 3. Skyfall (2012)
Javier Bardem even with his accented English, managed to convincingly play Silva – the former MI6 who had turned to the other side and avenging the betrayal against M. He just needed one scene to establish his pedigree as an actor, after the interval when he gives a whole speech about 'rats on his grandma's island' and nails it to perfection. One of the most worthy villains in the entire Bond series.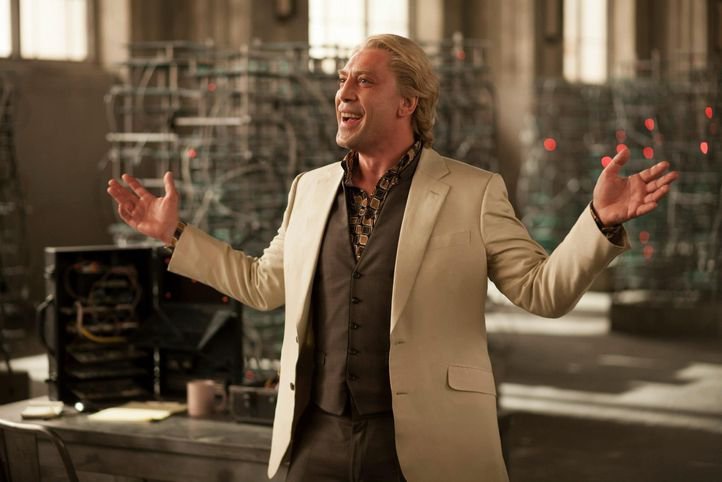 4. Sholay (1975)
"Yahaan se pachaas kos duur gaon mein jab raat ko bachcha rota hain, toh uski maa kehti hain so jaa bete so jaa, varnaa Gabbar aa jaayega."
Gabbar Singh – The best villain Bollywood has ever produced. Period.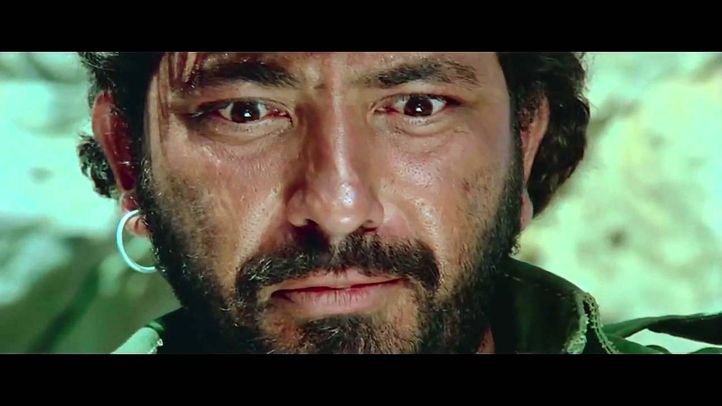 5. Star Wars (1977-2015)
One of the epic Sci-Fi epics that kick-started the whole studio funding for 'blockbusters'. George Lucas' trilogy invested more in the Darth Vader than Luke Skywalker. One of the most intriguing characters with the all the props and that black mask, people generally liked this negative character than any of the film's heroes.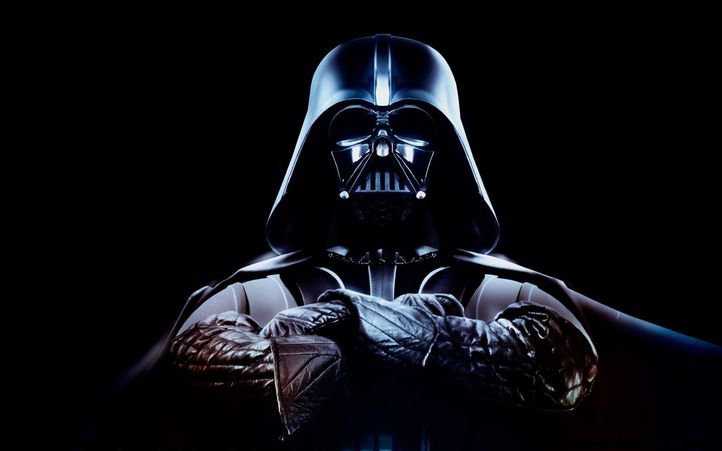 6. Gangs of New York (2002)
Bill – The Butcher is one of the most frightening characters ever and it is this one performance that shoulders the responsibility of the entire film. Nothing – not Leonardo Di Caprio's brilliant performance, Cameron Diaz's quickwit neither Scorsese's assured direction manages to live up to this bravura performance by Daniel Day Lewis.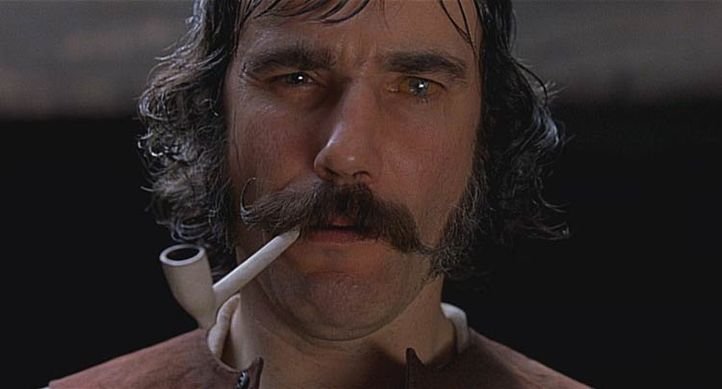 7. Gladiator (2000)
The role of Maximus Decimus Meridius catapulted Russell Crowe into superstardom and also won him the academy award for Best Actor. However, the reason behind the film being one of Ridley Scott's best is the antagonist. Joaquin Phoenix is the petty, jealous, scheming sonofabitch Roman emperor. And he makes his actions look so reasonable that it becomes hard to despise him.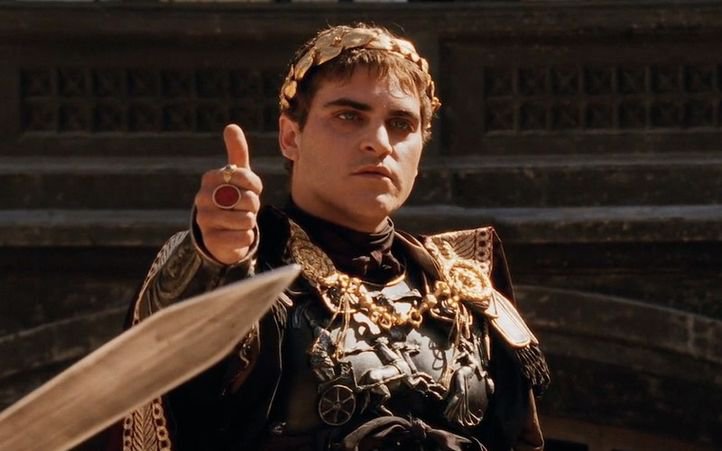 8. Die Hard (1988)
Known worldwide for his role as Severus Snape in the Harry Potter franchise, Alan Rickman grabbed eyeballs when he played cyber-terrorist Hans Gruber – held an entire Hotel in NYC in for ransom. Even after 27 years of the film releasing, Hans Gruber is still regarded as one of the best villains in film history.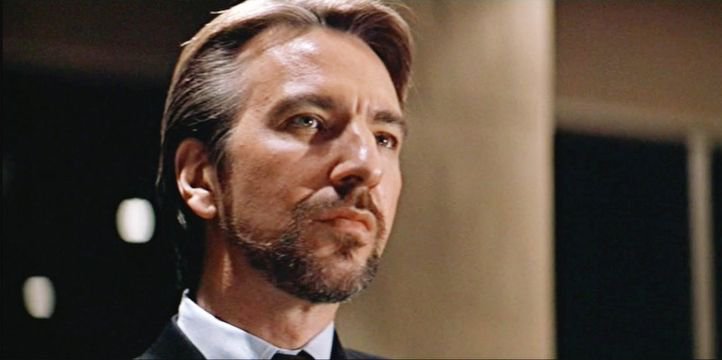 9. Silence of the Lambs (1991)
Featuring top-notch performances from Anthony Hopkins and Jodie Foster, Silence of the Lambs is also known for having one of the most effed up villains in Buffalo Bill. And even though, many might object to the fact that Hannibal Lecter is not the villain of the film – the fear the character induces, it is impossible to ignore the grey shades of the character i.e the cannibalism.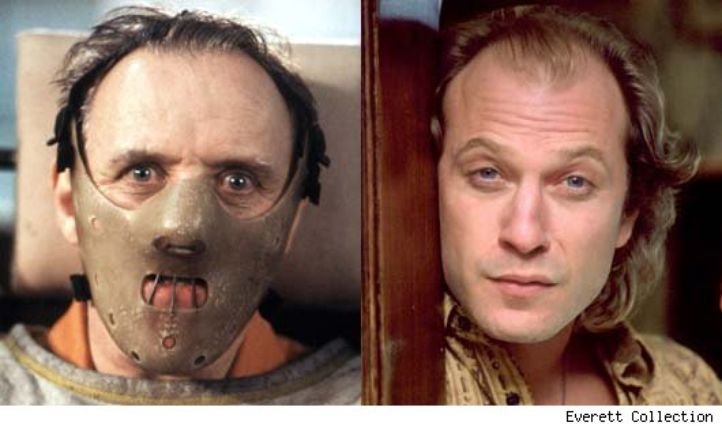 10. Satya (1998)
One of the best films on the Mumbai Underworld – Ram Gopal Varma announced himself as the Scorsese of the east with this one. Featuring a stellar script from Anurag Kashyap, fantastic score from Vishal Bharadwaj, brilliant performances from Saurabh Shukla, Chakravarthy, Urmila Matondkar and yet the performance that remained with you in the end was that of a then-unknown actor called Manoj Bajpai mouthing the line "Mumbai ka King kaun? Bhiku Mhatre!"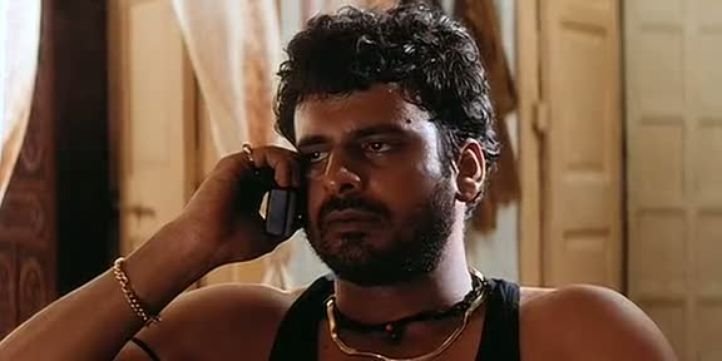 11. Thor (2011)
In the lead up to the Avenger's film, Marvel made this to introduce of the legend of Thor. The movie was strictly okay-ish, however, it gave us the brilliance of British actor of Tom Hiddleston. He impressed everyone so much with Loki's evil smile – he went on to become the main antagonist of the Avengers film.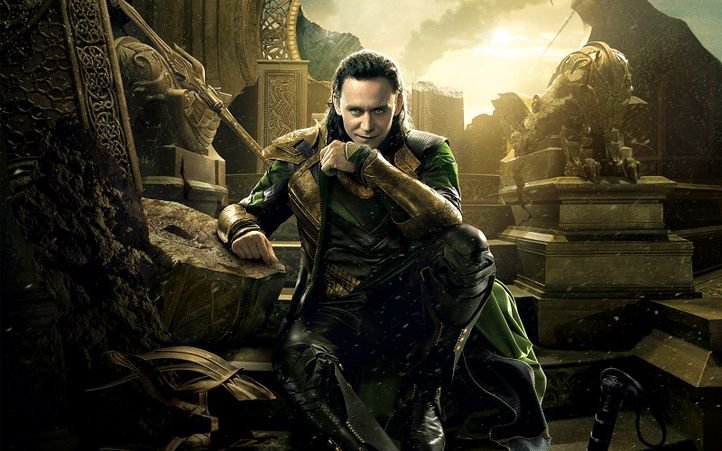 12. Star Trek: Into Darkness (2013)
The Star Trek reboot by J J Abrams was such a hit, that you didn't think it would get any better for Captain Kirk and The Enterprise. That's when Benedict Cumberbatch popped in to the scene as John Harrison, and lifted the franchise all by himself. The sinister of John Harrison is too sensational for a movie – we ask he be brought for the next film!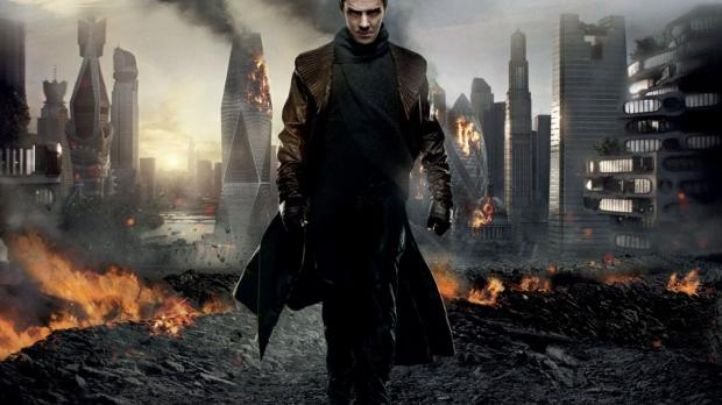 13. American History X (1998)
Edward Norton, one of the finest actors of his crop, went on from his lanky frame to fully fleshed out six-pack to play neo-Nazi skinhead Derek Vinyard. The film was provocative especially for that first scene and what entails their lives. Even though the character undergoes changes through the film – no one can forget the unrepentant smile of the first scene.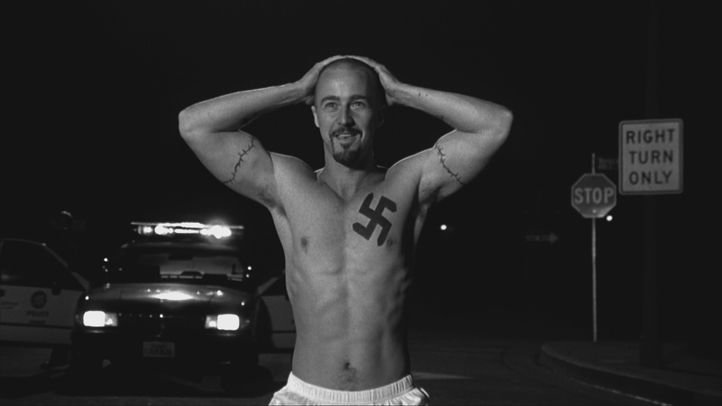 14. Wall Street (1987)
"Greed, for the lack of a better word, is good." – the man who coined one of the most memorable lines mentioning capitalist greed, Gordon Gekko. We watch him go through life as he hedged his bets and manipulated stocks, making a fortune from the greed culture of Wall Street. Terrific performance by Michael Douglas!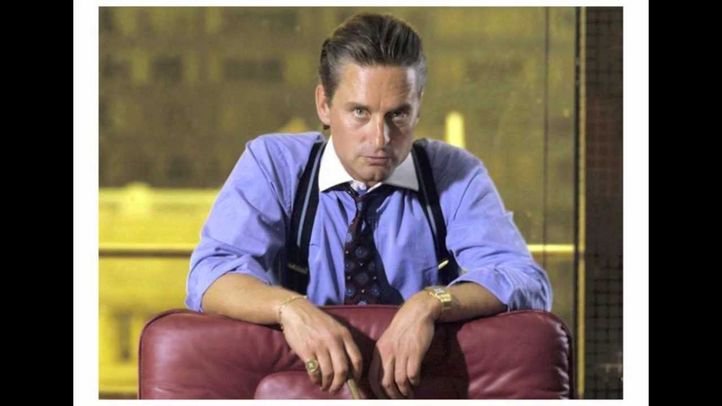 15. Heat (1995)
Hero versus Villain has never been more sexy on film. To have Al Pacino doing the police officer routine with De Niro doing the bank robber routine – this was the high point of Michael Mann's film career. Who can forget that diner scene where both of them sit across each other and gives way to one of the most iconic conversations on film.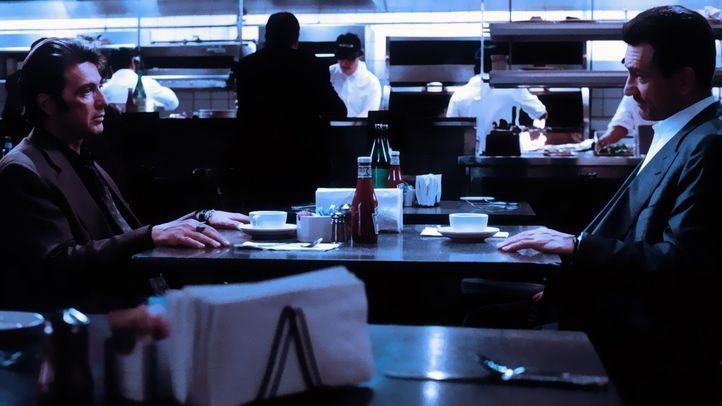 16. Andaz Apna Apna (1994)
Not frightening in any way, however Shakti Kapoor earned his place in the hearts of several who stand by the cult of Andaz Apna Apna. No one might have noticed the film when it came out, but over the years Crime Master Gogo is iconic in every sense of the word. Gogoji, aapka ghagra…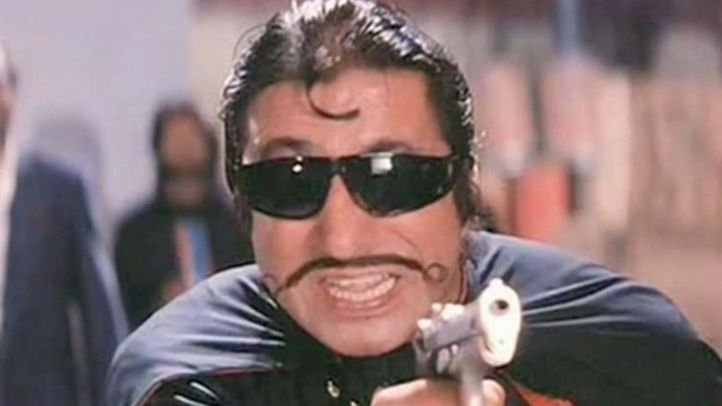 17. The Usual Suspects (1995)
"The greatest trick the devil ever pulled, was making the world believe he didn't exist.." – Bryan Singer and Kevin Spacey announced their arrival in this film which fiddled with viewer's perception of the good, the bad and the ugly. Keyser Soze is one the most frightening names in films and if you claim that you predicted the climax correctly – you're a liar.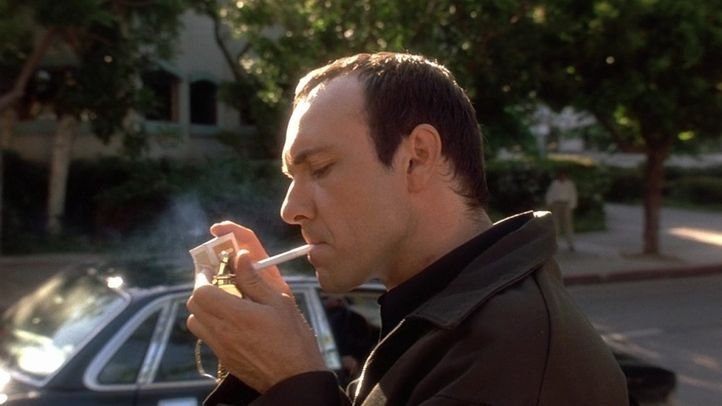 18. The Departed (2007)
Martin Scorsese. Matt Damon. Leonardo Di Caprio. Boston. The Underworld. You don't really need much else to make sure you have a legendary film on your hands. Add to that the unpredictable brilliance of Jack Nicholson as Frank Costello and you've seen the film of your life. To quote him from the movie – " When I was your age they would say we can become cops, or criminals. Today, what I'm saying to you is this: when you're facing a loaded gun, what's the difference? "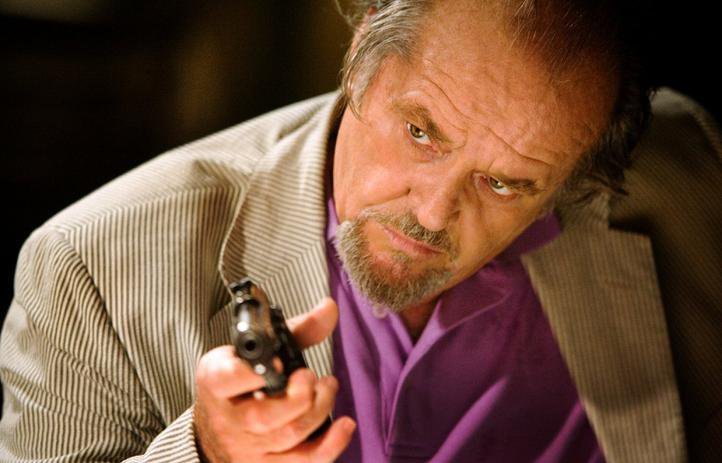 19. The Dark Knight Rises (2012)
Batman might be the Dark Knight, but this movie belongs to Bane. Tom Hardy as the formidable and merciless terrorist, commanded fear with his looks, and left a lasting impression with his heavy voice and well-articulated words. And when his story unfolds, your heart goes out to him. Even Batman fans will agree that Bane is the boon that made this movie truly epic.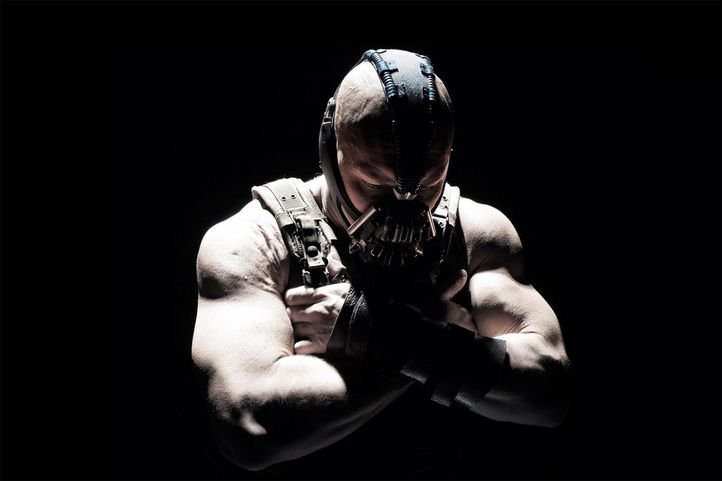 20. Primal Fear (1996)
Source of inspiration for Ajay Devgan starrer 'Deewangee' – this is the original and it kicks ass. Starring Richard 'Pretty Woman' Gere and an unknown youngster called Edward Norton – this movie is one of those hidden gems which remains to be discovered by a LOT of people. Go ahead, watch it!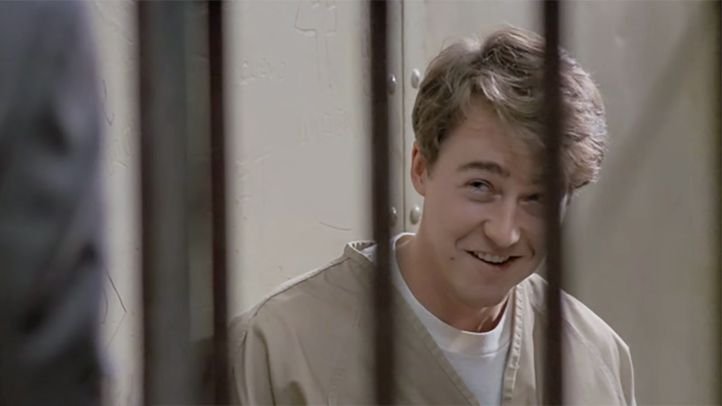 21. Omkara (2006)
Vishal Bharadwaj said when he began writing this, he wanted to write a character that would challenge Gabbar Singh's iconic status. And whom did he sign? Saif Ali Khan. The character being an adaptation of Iago from 'Othello' was based in the hinterlands of Uttar Pradesh and Saif did his part by giving and iconic performance that will be remembered for years to come.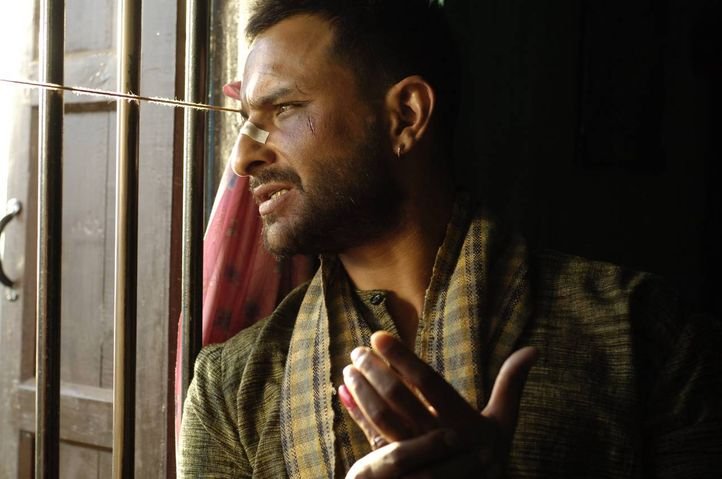 22. American Psycho (2000)
Christain Bale's brilliant performance as the awkward broker trying to fit into his social circle whilst moonlighting as a serial killer will go down in history as one of the best satires ever.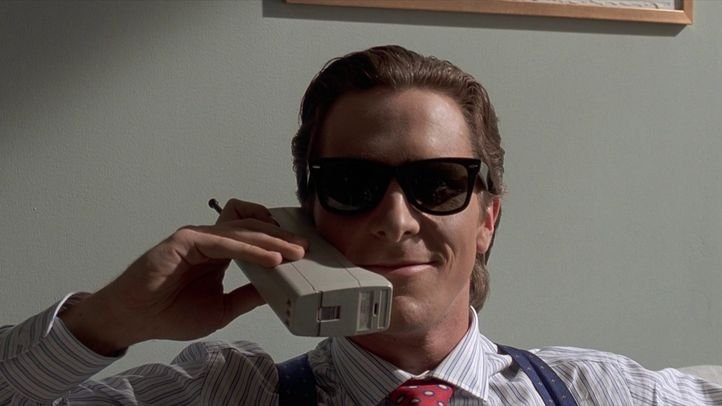 23. Mr India (1987)
"Mogambo khush hua!" – enough said.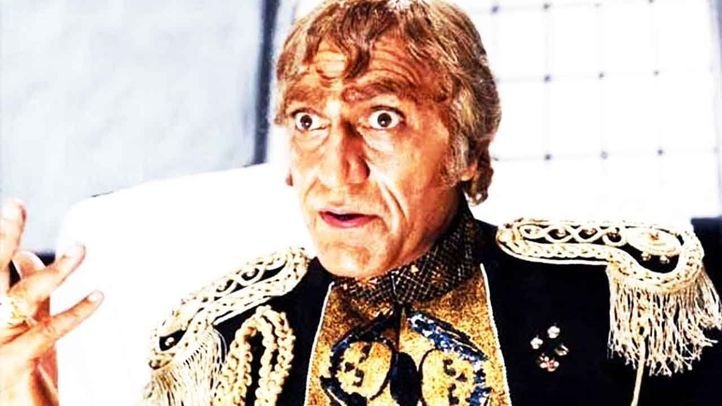 24. Se7en (1995)
David Fincher's directorial debut is about a pair of detectives trying to solve murders by a psychopath preaching about the seven sins of the bible with each murder. And the killer only shows his face in the final 20 minutes of the film as a 'John Doe', what do you do? You hire Kevin Spacey and leave the rest to him. He manages the impossible by leaving an enduring impression on your mind – with a screen time of less than 15 minutes. Bravo!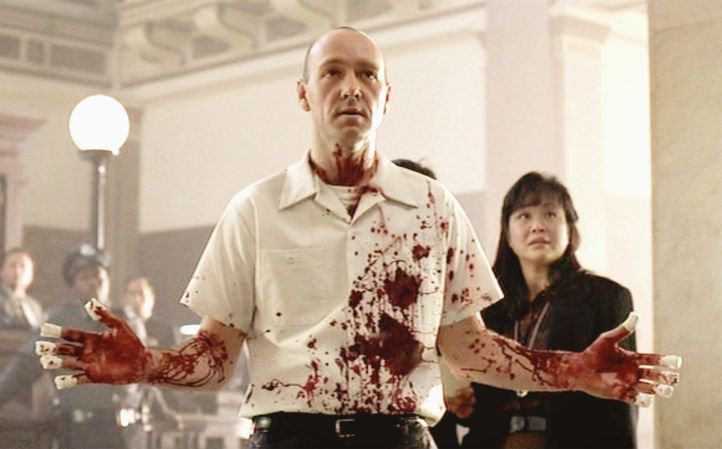 25. X Men: First Class (2011)
Before this movie, Sir Ian Mckellen was playikng Magneto quite ably. And then Michael Fassbender happened to the role – with the prequel First Class. He got to act the whole journey out how Erik went on to become Magneto and his ideology differed from Prof Charles Xavier.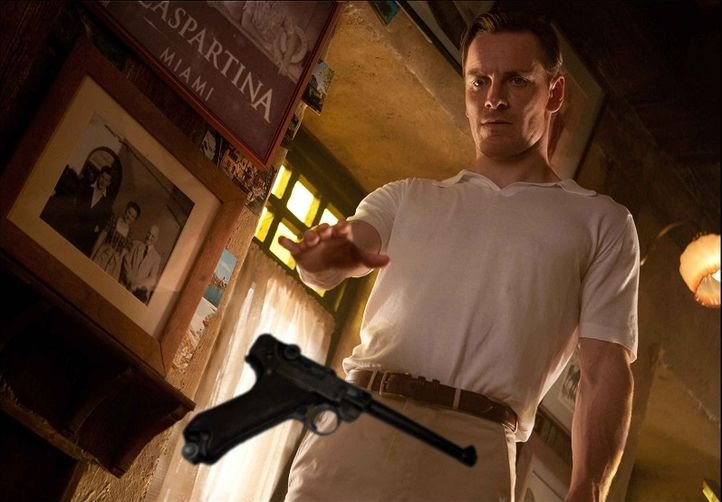 26. Gangs of Wasseypur 2 (2012)
Announcing his arrival into lead roles came Nawazuddin Siddiquie as Faisal Khan. Dark complexion, malnourished frame and yet he came out holding those machine guns and owned an unmissable aura around his character. Just watch out for that brilliant climax when he doesn't just kill Tigmanshu Dhulia's character, keh ke leta hain uski!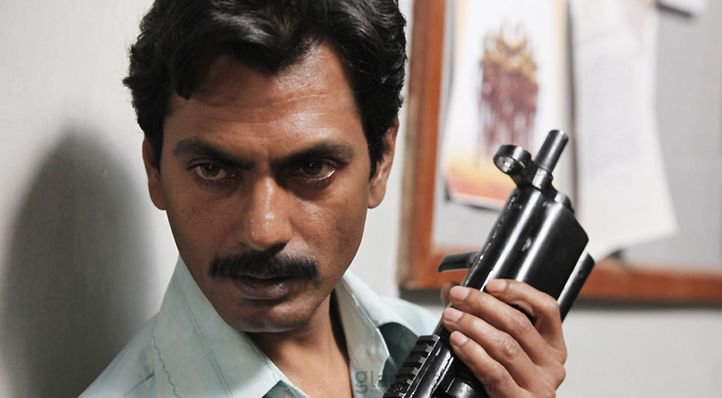 27. Scarface (1983)
Tony Montana is Al Pacino's follow up on Michael Corleone – only a more stylish and a more brazen version. He owns the lines of the movie, playing an ambitious mafia personality.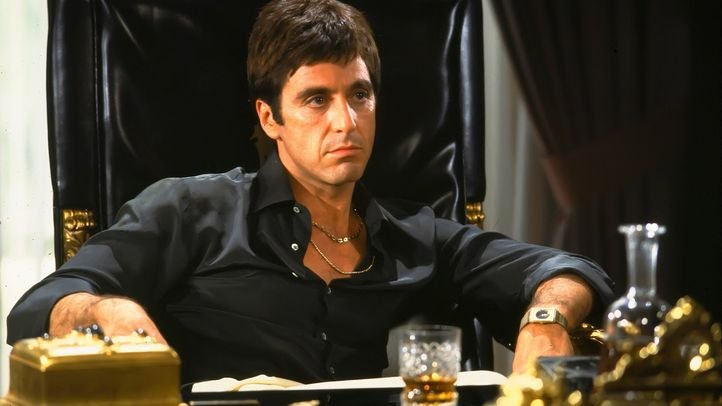 28. No Country for Old Men (2007)
Anton Chigurh fulfills the holy trinity of the best villains of the decade between 2000-2010 along with Christoph Waltz's and Heath Ledger's champion portrayals. With minimal dialogue and a vacuum cleaner-kind of weapon, Javier Bardem kept all the viewers on the edge of his seat by his sheer presence on screen.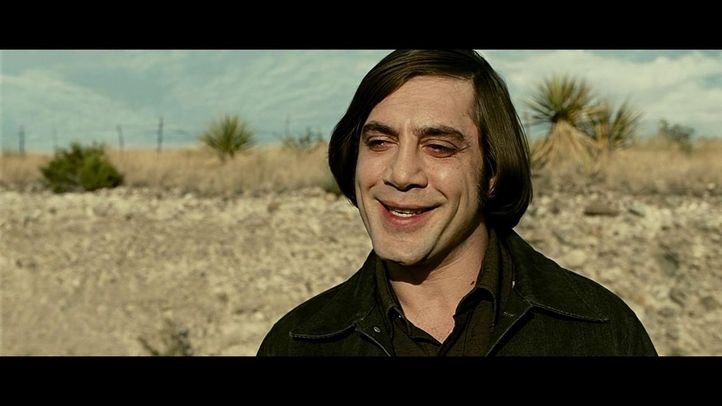 29. Shaan (1980)
Kulbhushan Kharbanda captured the imagination of the nation with his portrayal of Shaakal and the way he feeds the people he doesn't like to sharks. The sinister smile only made it more terrifying!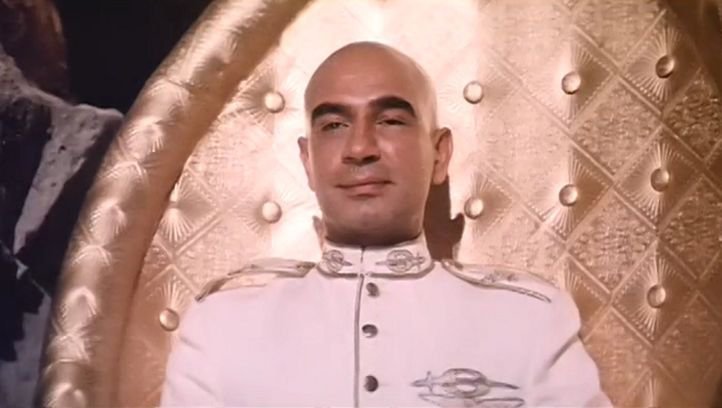 30. 2001: A Space Odyssey (1968)
Auteur Stanley Kubrick's sensational space epic featured special effects ahead of its time. And spoke about technological singularity way before anyone knew what that meant. HAL 9000 freaked me out so much, that I was afraid my computer would start talking anytime after the movie got over!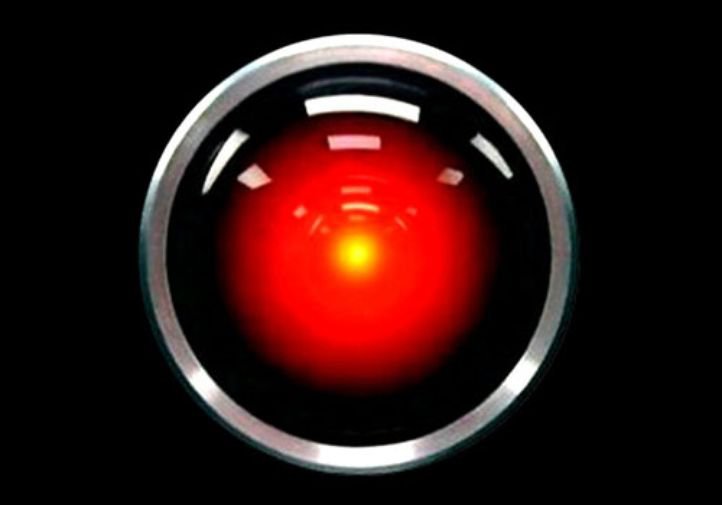 31. Django Unchained (2012)
Quentin Tarantino's masterpiece on slavery meets western – comprises of all-star villain cast. No one's a hero in this one. And yet all of them come up with trump performances – Django as a slave turned bounty hunter, Dr King Schultz (with the best lines for Christoph Waltz), Leonardo DiCaprio as the ruthless plantation-owner Calvin Candy. It's a blood bath and still so beautiful!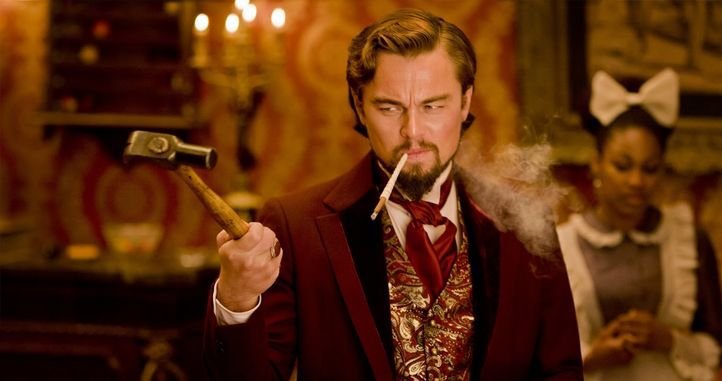 32. The Dark Knight (2008)
And of course which list can get over without mentioning the best film of my generation – The Dark Knight. And if you speak of The Dark Knight, you cannot help but rave about Joker and the tremendously underrated Two-Face. No amount of praises can do justice to their brilliance, still one's got to pay their respect time and again.