D-Day V-Day is here! Prepare yourselves for the flood! There shall be waves of hearts, flowers, and stuffed bears, and bobbing like bits of driftwood are the tried and tested rom-coms and romances alike. I mean, we all know and love You Got Mail, Pretty Woman, Notting Hill, and Love Actually, but the truth is there is so much more within the genre that are funny, smart, and leaves you feeling positive about love and longing. Besides, while romantic comedies have healing properties, the same ones over and over can lead to an overdose. So, we thought this Valentine's Day, whether you are singling or mingling, you deserve to watch some lighthearted romantic movies that will make you feel good. 
And we got a list of such movies, in no particular order, that will give you good company. Go and grab a tub of ice-cream or popcorn or both, and station yourself in front of the screen.
1. Enough Said (2013)
Julia Louis Dreyfus and James Gandolfini – enough said. If you are done with teenybopper and over-glossy romantic comedies, then Enough Said is the perfect movie for you. This witty and funny movie is a romantic comedy for grown-ups, filled with flawed characters and hardly any melodrama. Dreyfus is gold as usual!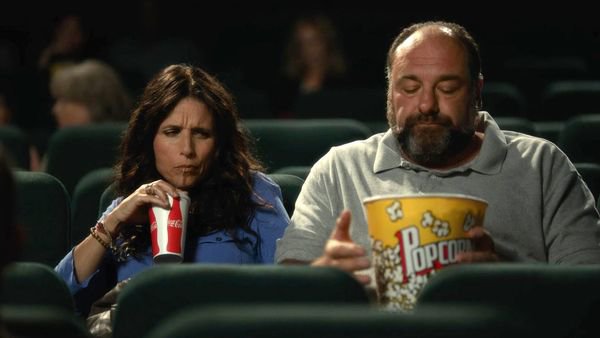 2. Flipped (2010)
This movie involves two eighth-graders in the throes of love, and a sycamore tree. Flipped will take you back to the days of first love and sleepless nights, heartaches and the sinister world of 8-grade politics. The adorable quotient of the movie is exceptionally high and will make you laugh out loud at the expense of the lead couple and their tumultuous relationship.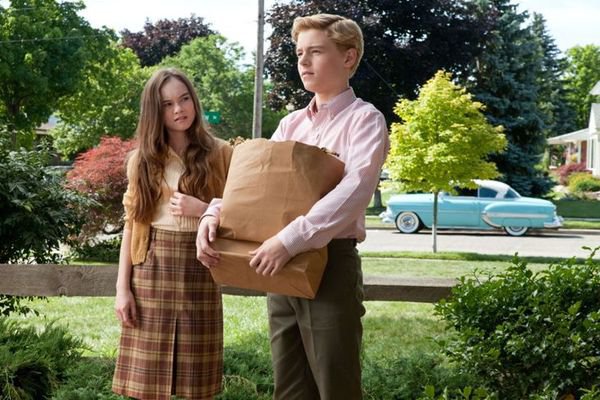 3. Say Anything (1989)
Lloyd is an aspiring kickboxer who falls for Diane who lives with her doting, divorced father. She is all set to attend a fellowship in England at the end of summer, whereas Lloyd has no plans for the future. Say Anything is one of John Cusack's most memorable movie. It also has the phenomenally popular scene of Cusack holding a boombox over his head under her bedroom window.  This movie is also regarded as one of the best romantic comedies.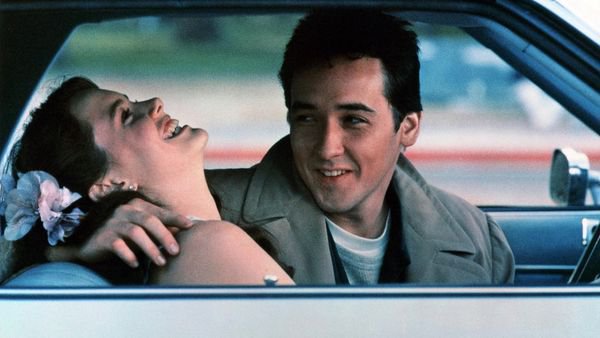 4. What If (2013)
This is one of those movies where Daniel Radcliffe does not play a wizard. But it is still magical. Even the most skeptic viewer will not be able to escape the adorableness of Radcliffe and Zoe Kazan together. It is very easy to empathise with Radcliffe's character, Wallace, since we all have been there at some point. What If is also an answer that has eluded many to the befuddling question – what the hell was Adam Driver doing before he played Kylo Ren?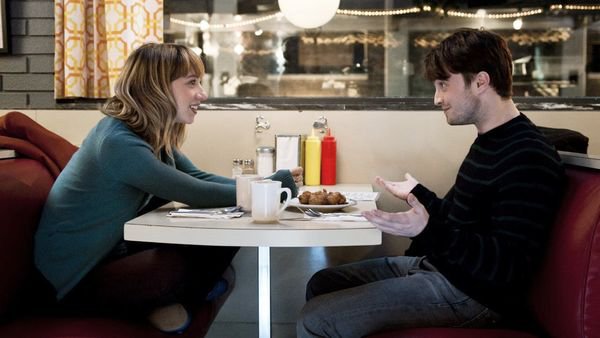 5. 50/50 (2011)
Although the premise of the movie – Adam suffering from a malignant tumor with 50/50 chances of survival – can be morbid, the treatment of the same is refreshingly light. Adam, played by Joseph Gordon-Levitt then meets Katherine, an amateur therapist, played by Anna Kendrick. The rest of the movie is a joyride. Seth Rogen stars in the movie as Adam's clueless but supremely supportive friend. And when you are done with the seemingly sad movie, it will leave you with a warm, fuzzy feeling.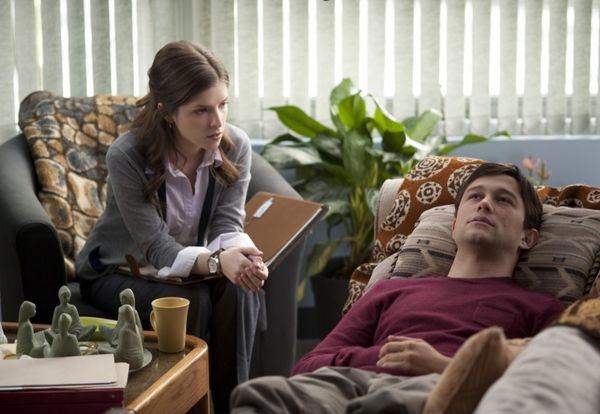 6. Garden State (2004)
If you haven't already watched this movie, then you must waste no more time. The movie follows Andrew, flawlessly played by Zach Braff, who goes back home after this father dies. He reunites with his school friends and meets Sam, a pathological liar, played by Natalie Portman. Garden State also has a phenomenal soundtrack which won a Grammy.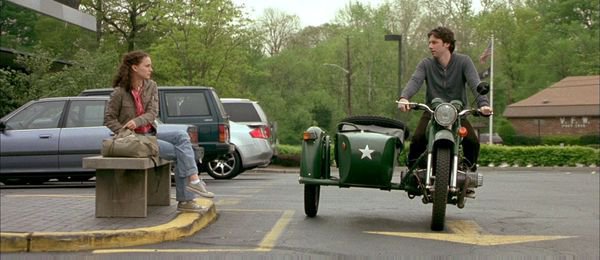 7. The Five-Year Engagement (2012)
This movie is another gem from the lord of comedy, Judd Apatow. And this time he delivers through the perennially funny Jason Segel and the kickass Emily Blunt. The supporting cast is super too and includes actors like Chris Pratt and Alison Brie. The movie focuses on Tom and Violet, who are in love and have decided to take their relationship to the next level. So, they get engaged, except that they do not have time to get married. Hilarity ensues.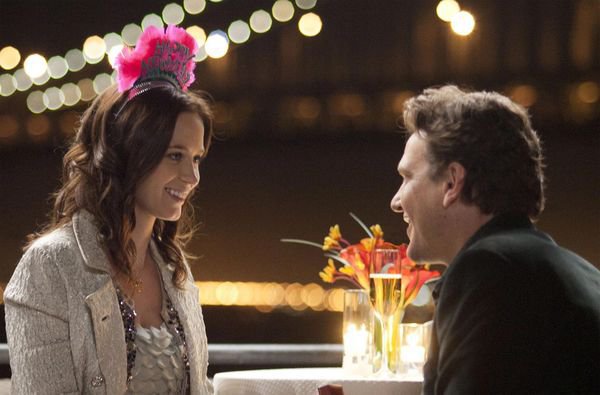 8. Away We Go (2009)
This light-hearted drama by Sam Mendes features John Krasinski and Maya Rudolph in the lead roles. Verona and Burt are in their early 30s and are still struggling to make ends meet. To top it all, they are now expecting a baby. The couple then realise that they can raise a family anywhere in the world and set forth to explore their best options. The music of Alexi Murdoch lends Away We Go a feel that lingers on much after the credits roll. It is difficult to not fall for Murdoch's magic.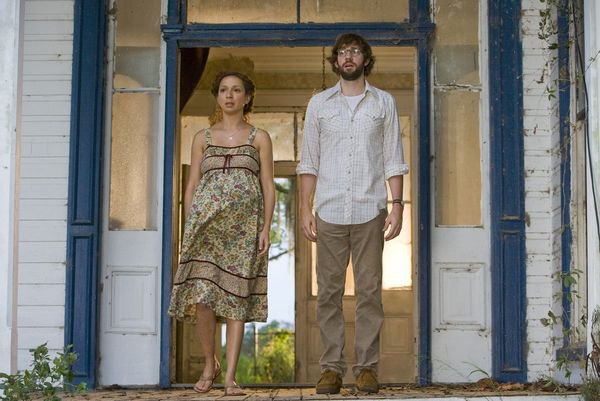 9. Submarine (2010)
Oliver Tate is a 15 year-old who is infatuated with Jordana. He is also pretty indecisive about his relationship with her, understandable considering he is only 15. His life is really tumultuous. Submarine could have been an annoying story of a whiny kid but Richard Ayoade does magic with it. This coming-of-age comedy will put good storytelling into perspective.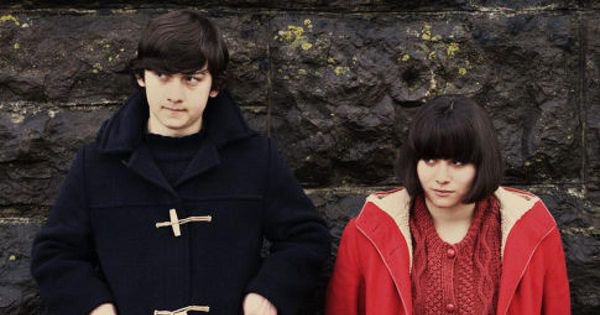 10. The One I Love (2014)
When their marriage seems to be coming to an end, Ethan and Sophie decide to visit a couple's therapist. The therapist send them to an estate so that they can spend time with each other and rekindle their love. The begin to find new aspects about each other. Or do they? The movie is also a psychological thriller and will leave you speechless in the end.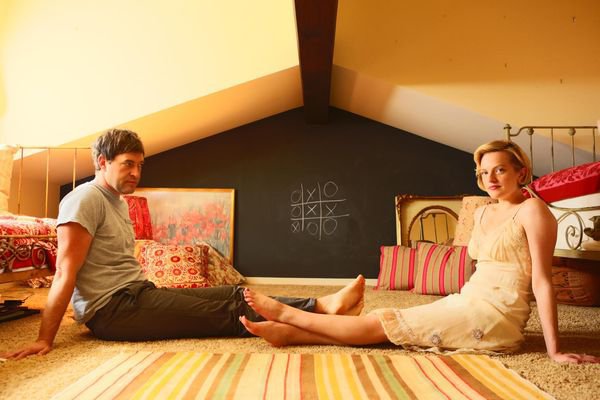 11. Stranger Than Fiction (2006)
One fine day Harold Crick starts hearing the voice of a woman – narrating his life. He tries to find an answer to this strange occurrence. Meanwhile, he falls in love with Ana. But he still hasn't found an answer. On the other hand, there is Karen, an author afflicted with writer's block. If it wasn't strange enough till here, then Harold Crick discovers that the omniscient voice in his life is that of Karen. The roller-coaster ride boasts a stellar cast of Will Ferrell, Maggie Gyllenhaal, Emma Thompson and Dustin Hoffman.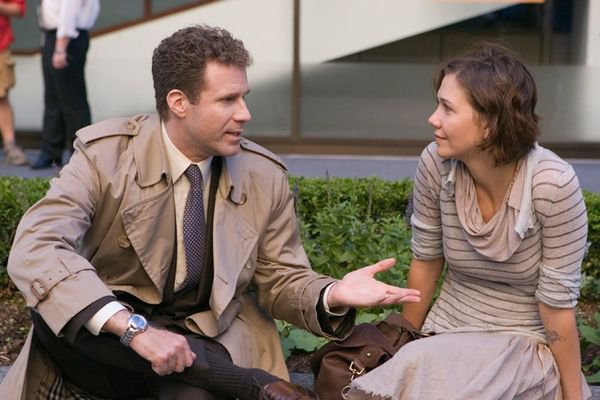 12. It's Complicated
Jane, a divorced mother of three, runs a successful bakery in California. But she and her estranged husband Jake, rekindle their love and begin an affair, 10 years after their divorce. But then there is the really-nice guy, Adam, who has fallen for Jane. Things slowly get out of hand. It's Complicated has Meryl Streep, Steve Martin, Alec Baldwin, John Krasinski, Zoe Kazan, and Lake Bell.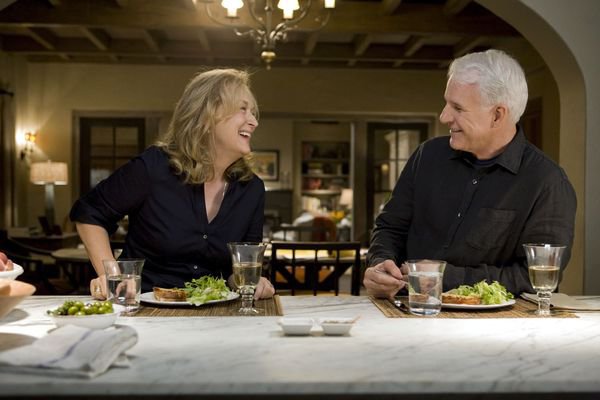 13. Some Kind Of Wonderful (1987)
Keith and the tomboyish Watts are real misfits in their school. But Keith falls in love with Amanda, which is when Watts realises that maybe there is more to her friendship with Keith. What follows is the quintessential love story. But Ted Hughes made some of the first high-school love stories. Some Kind Of Wonderful, one of the firsts will not disappoint.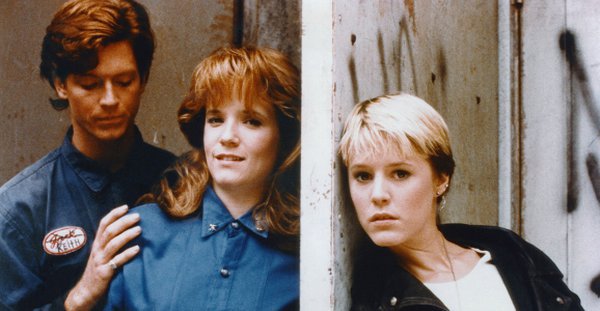 14. Punch-Drunk Love (2002)
Barry Egan is a harassed man. But things turn around when he encounters an abandoned pump organ and Lena within minutes from each other. But things are soon jeopardised when a phone-sex line operator tries to extort money from the docile Barry. Adam Sandler excels as Barry and his comic timing is put to great use in this odd but unique story.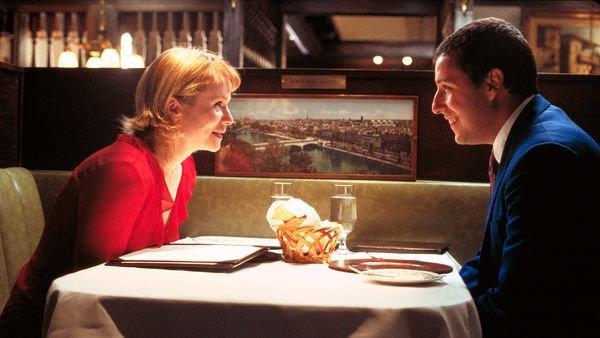 15. Nick And Norah's Infinite Playlist (2008)
Nick, a brokenhearted musician has come to know that the legendary band 'Where's Fluffy?' is going to perform somewhere in the city. Norah, who shares the same taste in music as Nick, too, knows abut the secret performance. Their paths cross. Nick and Norah along with a bunch of friends set out to find 'Where's Fluffy?'. Michael Cera is still the awkward-cool from Juno, Kat Dennings shines as Norah. And do expect some great music. 
16. The Spectacular Now (2013)
Sutter is a high school senior, very charismatic and the life of every party. But he also has a slight alcohol problem. Aimee is a hard-working, science fiction-reading, straight-As kind of girl. One day Aimee finds him passed out in a stranger's lawn and wakes him up. Things begin to change rapidly for them from thereon. Miles Teller as Sutter, Bob Odenkirk as his boss and Kyle Chandler as his father steal the show.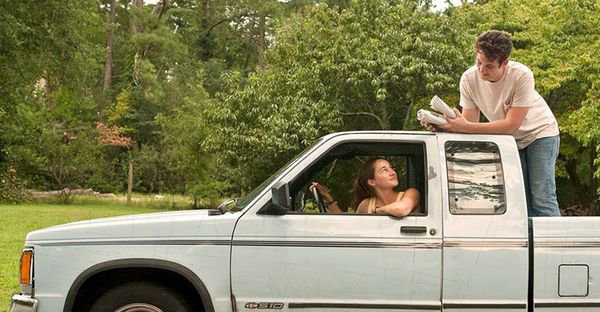 17. Happy Accidents (2000)
Ruby has had a long string of failed relationships in her life. Then she meets Sam in a park one day. Things take a turn for good but Ruby notices that there is something slightly off about his past. Sam finally explains that he is from the year 2470. Marisa Tomei and Vincent D'Onofrio are, needless to say, absolutely brilliant.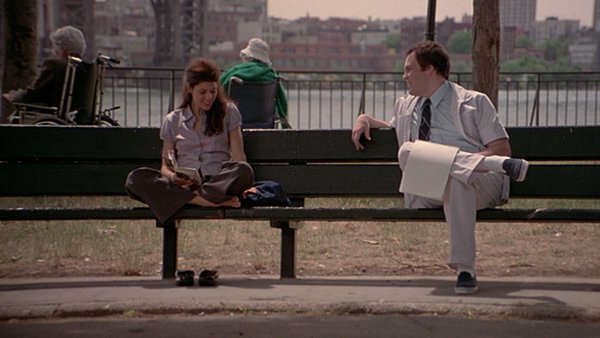 18. Someone Like You (2001)
Jane is a production assistant and is intrinsically a bit distrustful of men. Eddie, her colleague is a womanizer who is looking for a roommate. Then there is Ray, a new producer and Jane is completely smitten by him. What follows next is a torrent of incidents, some good, some not quite ideal. The movie stars Ashley Judd, Greg Kinnear, Marisa Tomei and Hugh Jackman.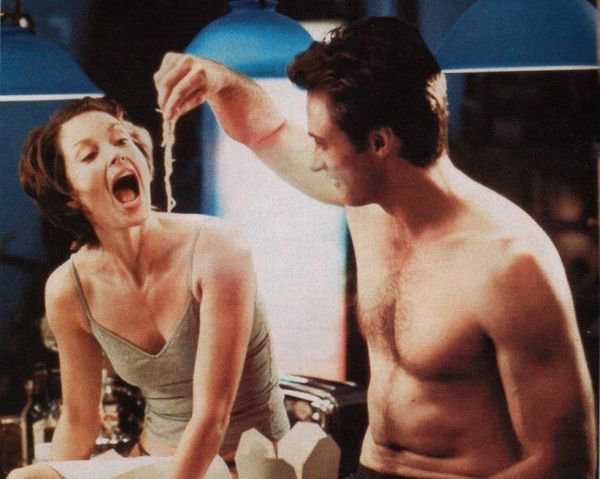 19. Chasing Amy (1997)
The movie focuses on Holden and Banky. Enter Alyssa. Holden and Alyssa fall in love but Banky is unhappy with their relationship and mistrusts her. He is determined to sabotage their relationship and things go downhill from there.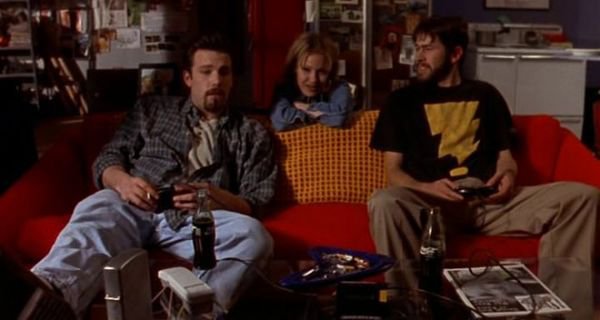 20. One Fine Day (1996)
Melanie Parker is an architect and a divorced mother to Sammy. Jack Taylor is a reporter and a divorced father, whose ex-wife thrusts their daughter Maggie to his care that day. None of them are having the best of days. Their kids were supposed to go to a school trip but are quite late. So Melanie and Jack must join forces to save the day. The legends Michele Pfeiffer and George Clooney show how it is done; their chemistry is to die for.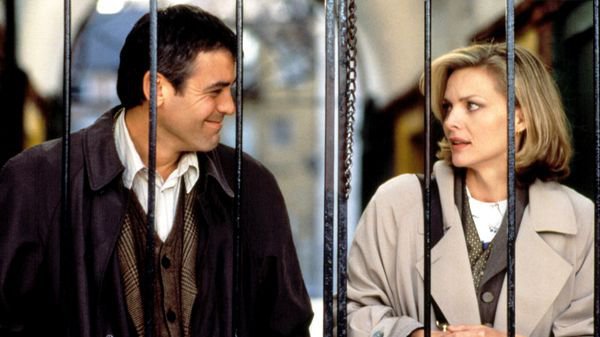 21. Silver Linings Playbook (2012)
Pat suffers from bipolar disorder and has been recently released into the care of his parents. He likes to find the silver lining in everything he experiences. He then meets Tiffany, a young widow suffering from depression, who dances as therapy. She asks him to join her in an upcoming dance competition and after some persuasion, he agrees. This slightly strange yet delightful movie is held up by Jennifer Lawrence and Bradley Cooper's chemistry. JLaw won her first Oscar for this movie. P.S. Do not miss Anupam Kher as Pat's therapist.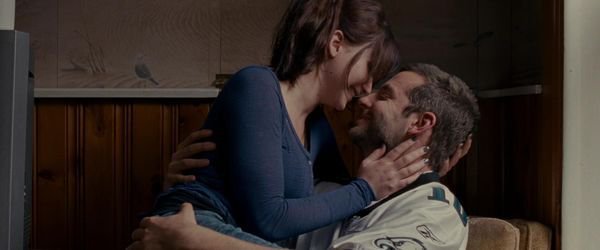 22. As Good As It Gets (1997)
Melvin is a racist, misanthropic novelist who suffers from obsessive-compulsive disorder and a pathological fear of germs, Carol is a single mother to a chronically ill son and Simon is a gay artist who has recently been assaulted and nearly beaten to death during a robbery. This spectacular movie focuses on their convoluted world and how Melvin begins to change in the company of the other two, also making them the first people to actually like him. As Good As It Gets is one of Jack Nicholson's best and must not be missed.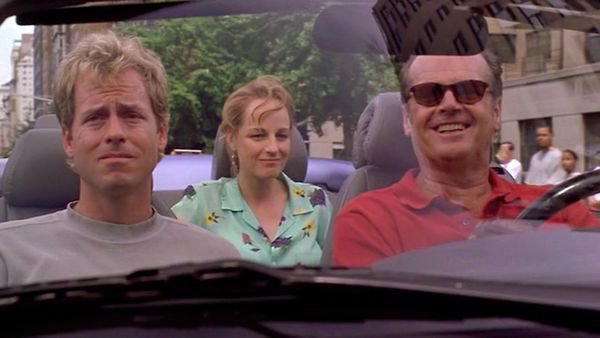 23. Pretty In Pink (1986)
Andie and her best friend Duckie are from the working class. Andie is smitten by Blane, a rich guy who goes to the same school. When Andie and Blane try to get together, they face a lot of  resistance from Blane's rich friends and even Duckie who does not approve of their relationship. What Andie does not know is that Duckie is in love with her. This is another of Ted Hughes' gems, one of the first high school romances, that would go on to become inspiration for many more to come.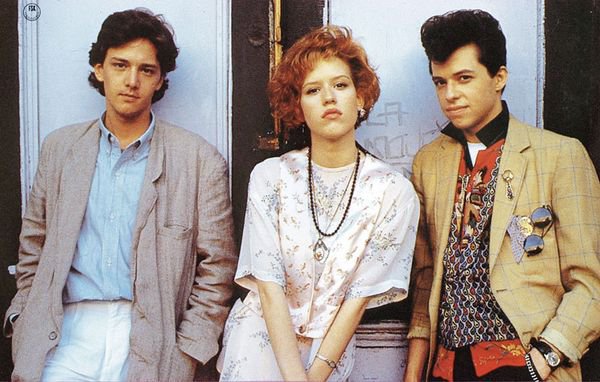 24. Because I Said So (2007)
Daphne is an overbearing mother who wants her youngest daughter Milly to settle down with a good man. So she holds an audition of sorts and fixes Jason as an appropriate candidate. While she is orchestrating this meet, Milly meets Johnny, a musician who has been rejected by Daphne before. The rest is Milly trying to figure out if she should listen to her mother or her heart. The movie has Diane Keaton, Mandy Moore, Gabriel Macht and Laura Graham. P.S. Macht is quite unlike his super suave avatar of Harvey Specter.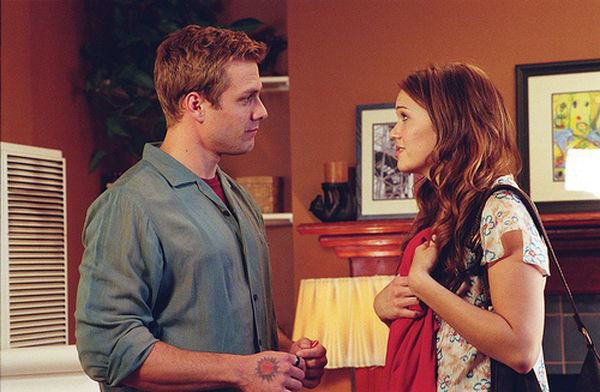 25. 2 Days In Paris (2007)
To star in lighthearted and seemingly natural films seems to be Julie Delpy's thing. And 2 Days In Paris is no different. Marion is a French-born photographer who lives in New York with her neurotic boyfriend Jack. They both decide to go to Paris to reignite their passion but things soon turn uncomfortable when Marion starts bumping into her exes. As unlikely as it seems, Delpy and Adam Goldberg's chemistry will stun you.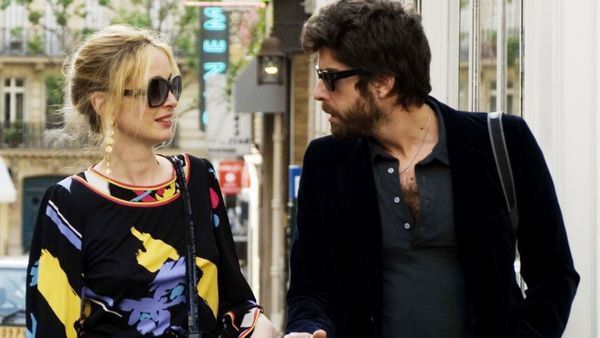 26. Annie Hall (1977)
If you are a Woody Allen loyalist, then you probably have watched this movie already. If you haven't this movie cannot be missed. Alvy is trying to figure out why his relationship with Annie ended a year ago. Made in trademark Woody Allen style, the movie is full of witty repartee. Annie Hall is regarded as one of the funniest movies of all times. And as Roger Ebert said, it is "just about everyone's favourite Woody Allen movie".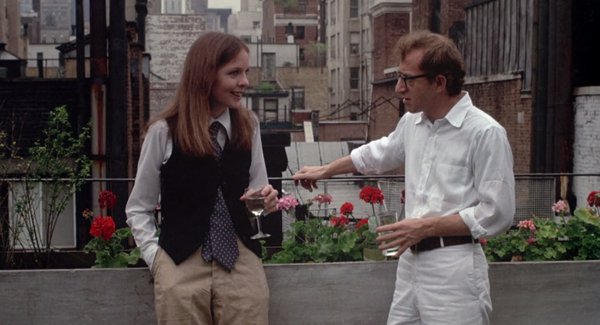 27. Benny & Joon (1993)
Benjamin and Juniper have been living together after the accidental death of their parents. Then they meet the eccentric Sam, who is also a cinemaphile. Benny decides that Sam should be Joon's housekeeper. What follows from thereon is a delightfully strange story, matched only by the eccentricity that Johnny Depp is so well know for today.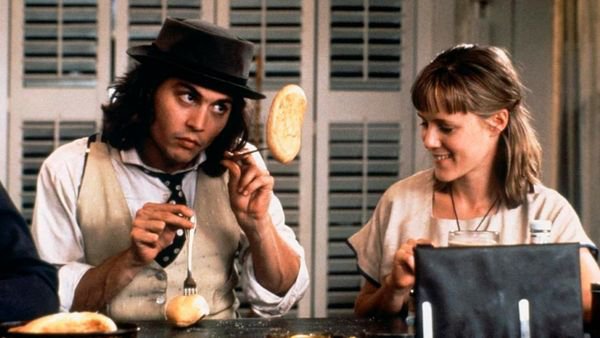 28. Vicky Cristina Barcelona (2008)
The traditional Vicky and the non-conformist Cristina go to Barcelona. They meet an artist Juan Antonio at an art exhibition and he invites them to join him for the weekend. Cristina agrees almost instantly but Vicky is a bit reluctant. The rest of the movie is the beautiful city of Barcelona, some heart-to-hearts and a lot of kismet. Javier Bardem, Penelope Cruz and Scarlett Johansson are a treat to the eyes.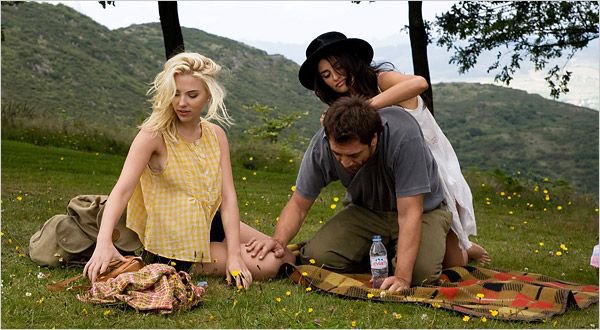 29. The Artist (2011)
George Valentin is a superstar of the silent era. In the premiere of one of his movies, he bumps into Peppy. the paparazzi won't let this incident go by and they make it to the headlines of the next day's paper. Valentin sees her again in an audition and makes her a part of the next production. Peppy becomes the next big thing in cinema as Valentin's career and silent movies near the end. The Artist is flawlessly made as a black-and-white-silent era movie. Jean Dujardin as Valenin is to die for!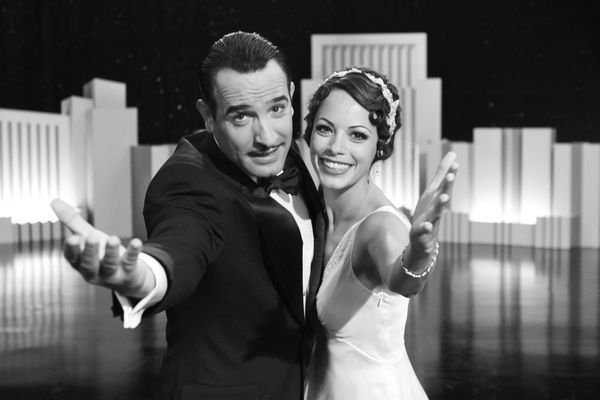 30. Kissing Jessica Stein (2001)
Jessica Stein has had a lot of bad experiences while dating men. Then she comes across an ad by a bisexual art gallerist Helen Cooper. She is nervous about dating Helen but gradually discovers that Helen has all the qualities that she desires in a man. The rest of the movie follows their experiments and love. Kissing Jessica Stein must be watched because of the refreshing way it handles this sensitive issue.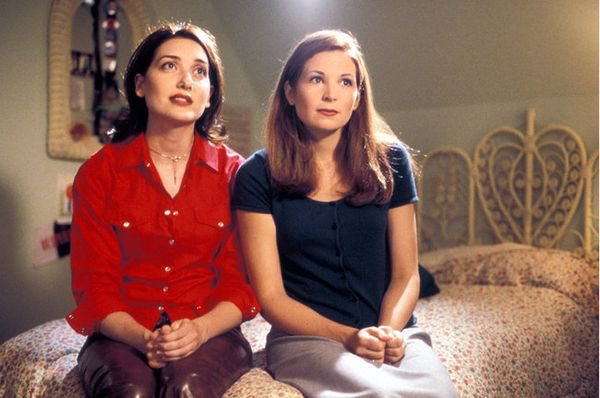 31. Closer (2004)
The main theme of this romantic drama is based on Mozart's opera Cosi fan tutte. Mike Nichols' drama features Julia Roberts, Jude Law, Natalie Portman and Clive Owen and puts all of them to great use. Closer is a complex film that focuses on two couples and their deceitful world when the man from one couple meets the woman of the other one.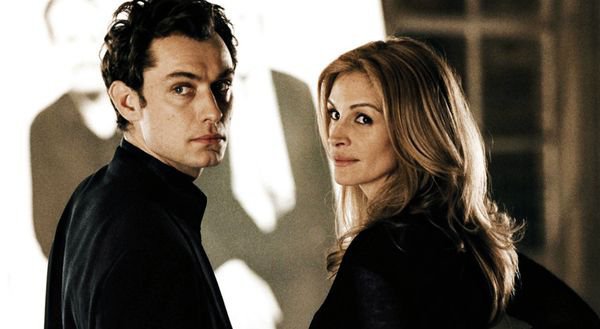 32. Begin Again (2013)
Dan Mulligan is a record label executive who cannot keep up with the constantly changing music industry. One fine day, he encounters Gretta James in a pub. Gretta has recently broken up with her long time boyfriend and songwriting partner, Dave. Impressed by her music, Dan decides to sign her to his former record label. If you are a fan of the tragic and beautiful Once, Begin Again is right up your alley. The music, needless to say, is phenomenal. Begin Again features Mark Ruffalo, Keira Knightley and Adam Levine.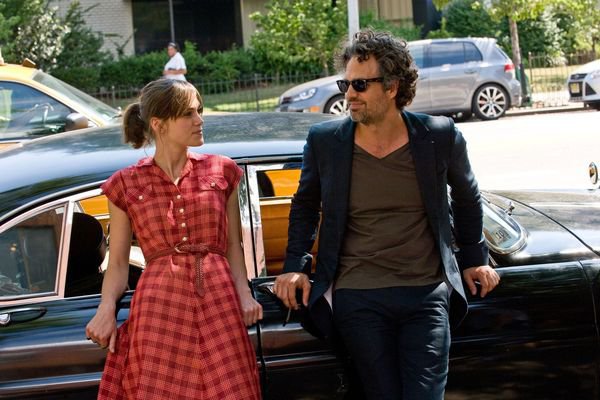 33. Before Trilogy (1995-2013)
Richard Linklater is a magician, we are pretty sure. But that is a discussion for some other time. Right now, this. The Before Trilogy consists of Before Sunrise, Before Sunset and Before Midnight – in that order. Heads up, Julie Delpy and Ethan Hawke's chemistry is what legends are made of.
In Before Sunrise, Jesse and Céline meet on a train. One thing leads to another and they end up walking around the city of Vienna before promising to meet at the same place in six months and parting ways. 
In the second installment Before Sunset, nine years has passed since that serendipitous encounter; and this time they walk around Paris and the ending of the movie is left ambiguous with what looks like Jesse missing the flight for her. 
Nine years later we have Before Midnight, they are in the Greek Peloponnese. The two are also parents to twin girls now but their relationship has hit a bump in the road.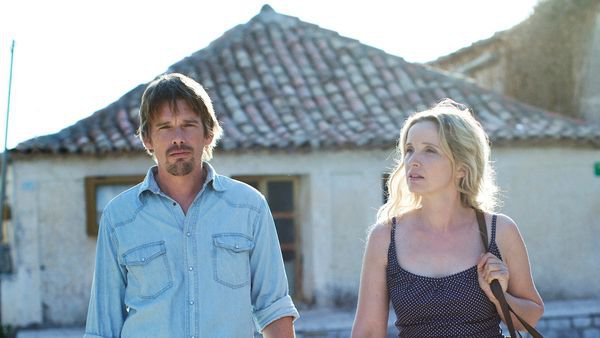 There you go, life, see you when we are done with this list. Adios.