In association with
Kaspersky
Well, apart from Arnold Schwarzenegger, the newest Terminator flick, Terminator: Dark Fate is also bringing back the OG Sarah Connor. Although, it's the return of franchise creator James Cameron that's arguably the bigger deal. Terminator series has sure set the bar high for futuristic-esque and modern warfare movies. But, what sets this iconic franchise apart from other movies in the same league? In honour of Terminator: Dark Fate releasing this November, we decided to take a look at some of the most iconic facts about this series.    
Arnie is back as Terminator and he's ready to kick 'em baddies with guns blazing.      
Read this list if you want to live!  
1. It's thoroughly iconic and has a remarkable influence on pop culture!
The entire franchise is filled with loads of iconic catchphrases to remind us that this is a Terminator movie. Even the cheesy 'talk to the hand' line is still worth a chuckle!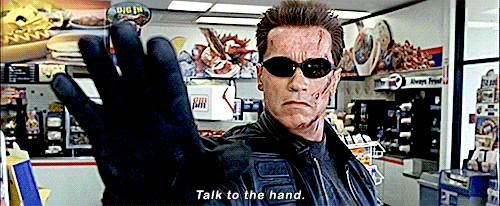 2. It made us fall in love with Arnold Schwarzenegger as the iconic T-800
With a career spanning over four decades and having appeared in more than 30 films, it was the Terminator series that made him a household name. Remember when he was elected as the Governor Of California, fans nicknamed as Governator? LOL.    
3. It gave us an iconic duo Arnie and James!
Sure it was Titanic that made James Cameron the Picasso of Hollywood film industry but the movie in which he first showed off his directing chops was The Terminator, released in 1984. Was there even a looking back for Cameron after that? Get ready to see the iconic pairing of Arnold and James create the same magic as Terminator 1 and 2 in Terminator: Dark Fate.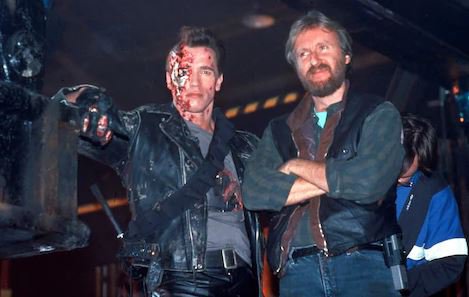 4. It gave us the most badass female character, Sarah Connor 
Sarah Connor is the mother of all badass female characters and there's no doubt that she's going to kick some serious butt in Terminator: Dark Fate as well. Linda Hamilton's return as the unhinged and muscle-flexing Sara Connor has sure got everyone pumped up!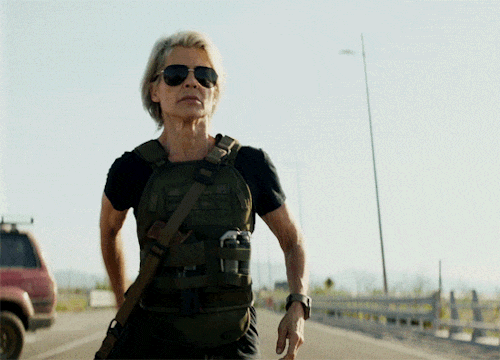 5. The legacy that continues to shine even today has oodles of thrills and action to offer in its latest outing!
Terminator: Dark Fate promises to take the story's basics of the original movie but in another direction with its great visual effect and action extravaganza. The addition of franchise's torchbearer, James Cameron and Linda Hamilton is just an extra treat for us fans.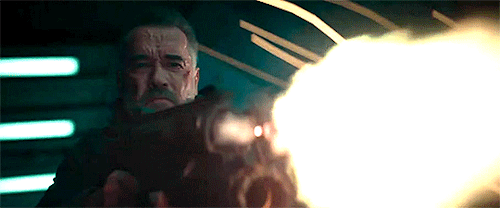 Now we're getting into the good stuff… What if I tell you that a new-age terminator can get you free Terminator: Dark Fate tickets? Yes, Kaspersky, the new-age terminator for all our digital security woes is giving away free tix. Click here to buy Kaspersky and cop your ticket!