No matter how many shows we binge-watch, it doesn't beat the joy of re-watching a F.R.I.E.N.D.S marathon for the billionth time and still finding all the punches funny.

As our favourite, classic sitcom F.R.I.E.N.D.S is finally turning 25 today, we're taking a little trip to nostalgia town by remembering the most iconic moments that still make us giggle and teary eyed at the same time.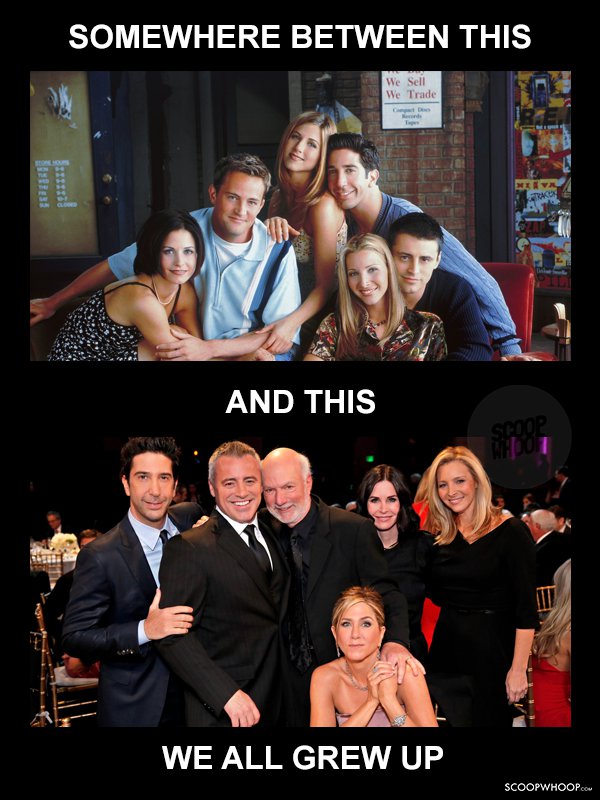 1. The one where Rachel decides to step into the adult world by letting go of her credit cards.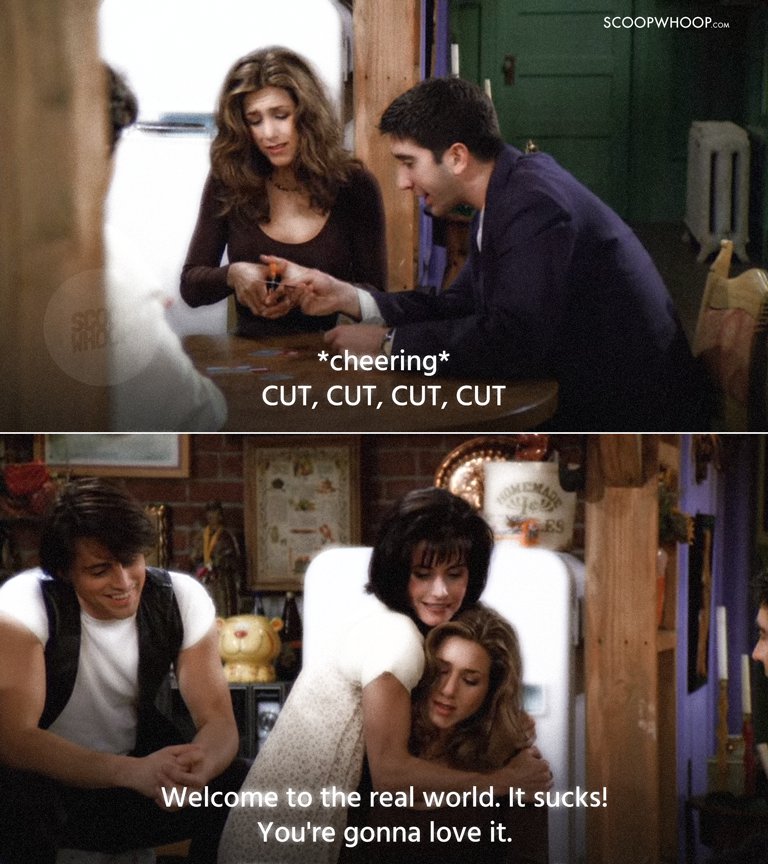 2. Who peed on Monica for the "urine cure" ?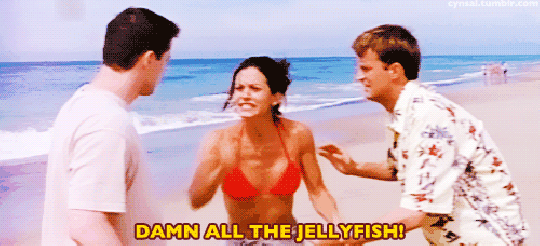 3. When Joey becomes a human shield to Ross his sandwich at the sound of a gunshot.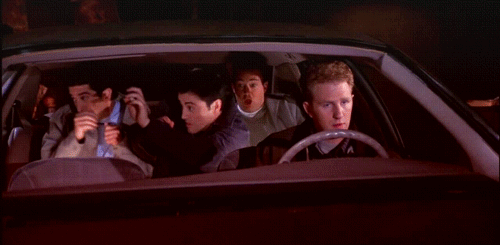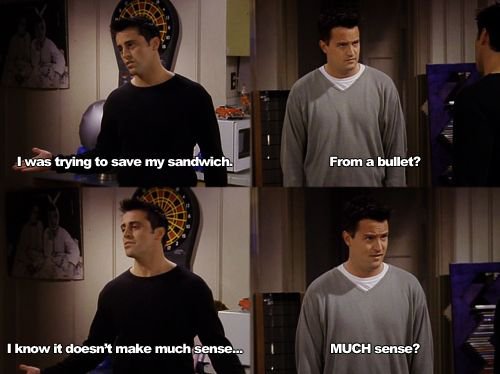 4. When Ross literally tries to justify his actions by saying,"we were on a break".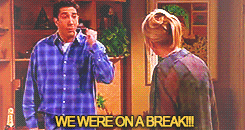 5. When Ross sleeps over the 18-paged-letter and agrees to Rachel's "you dos" and " do yous" without knowing the context. 

And the aftermath.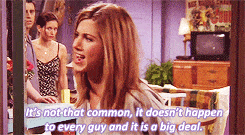 6. The one where everybody finds out about Monica and Chandler and is still play along.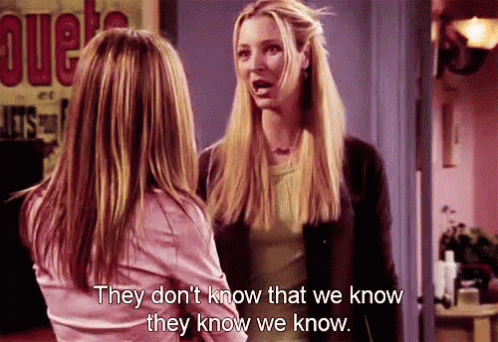 7. When Ross is marrying Rachel in his head instead of Emily.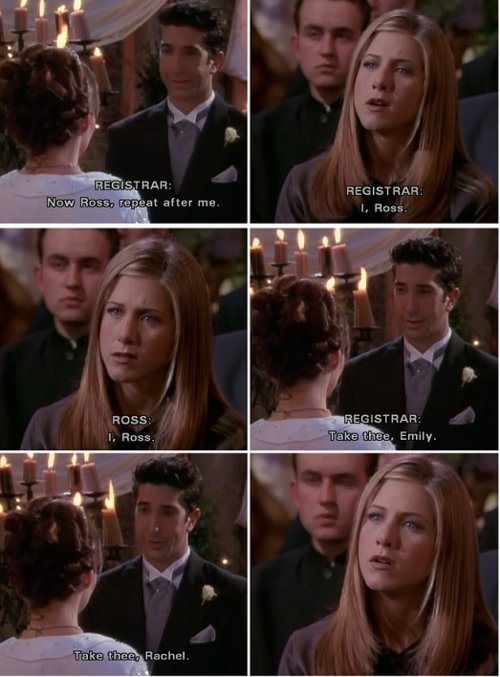 8. Remember when Ross thought that it was a convenient idea to install his brand new, expensive white couch himself?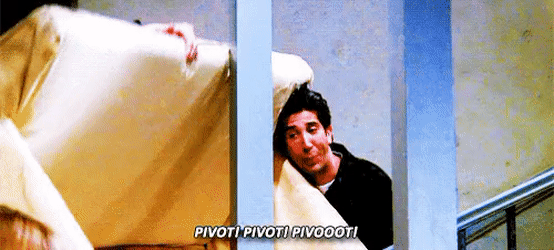 9. Oh and Pheobe's lobster theory.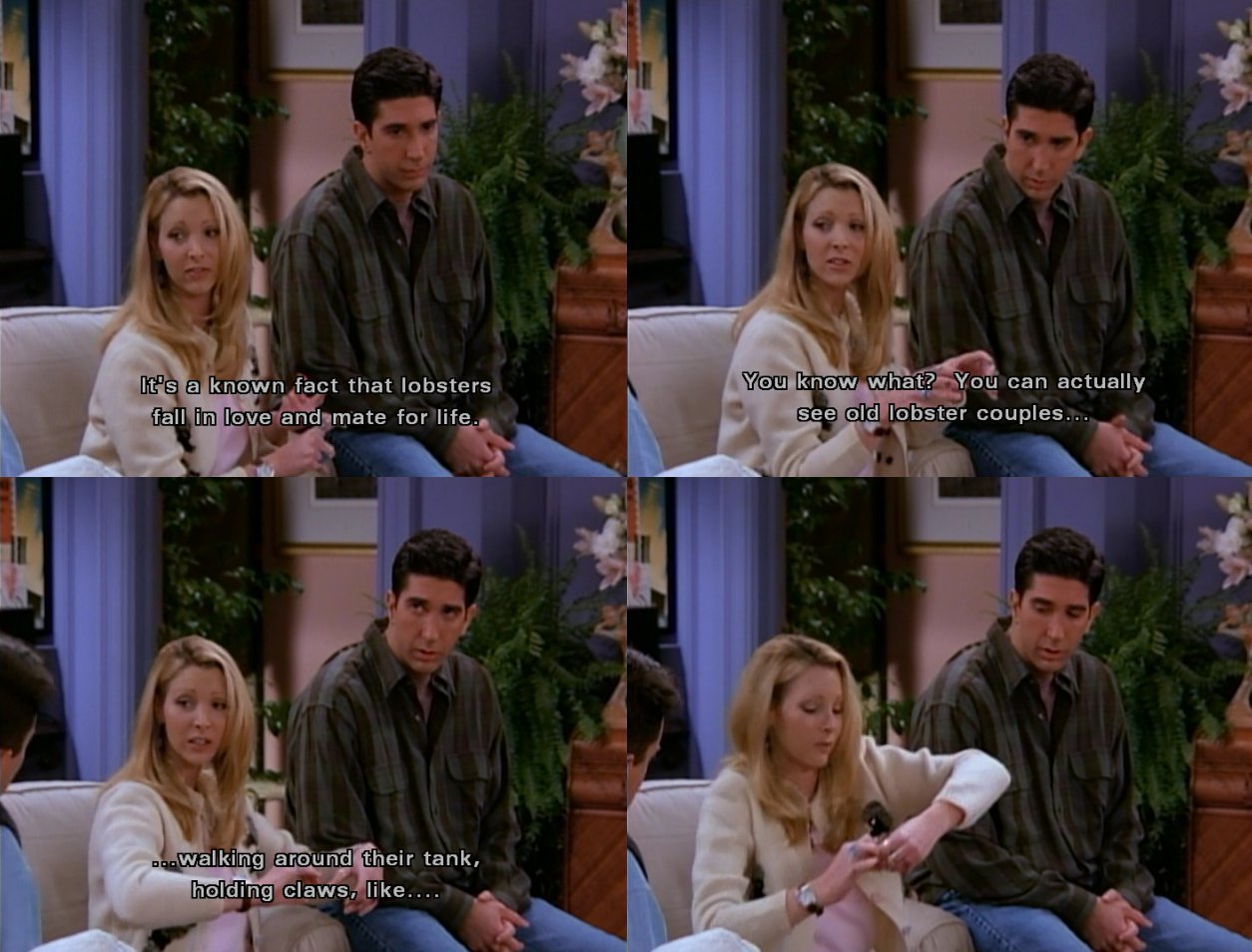 10. When Rachel moves on from Ross to Russ.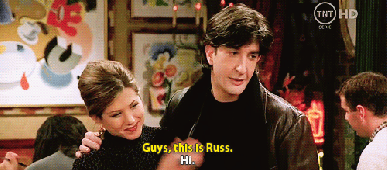 11. The one where Monica goes down on one knee and pours her heart out before she says 'yes'.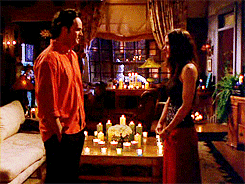 12. Ross and his life-changing sandwich.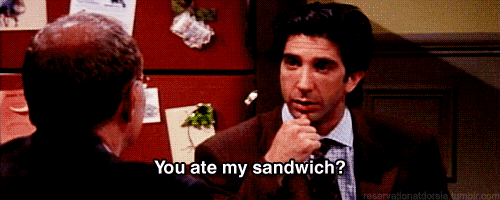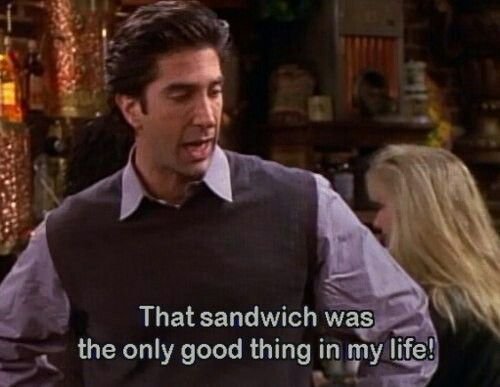 13. And remember 'smelly cat' in Phoebe's sexy cold voice.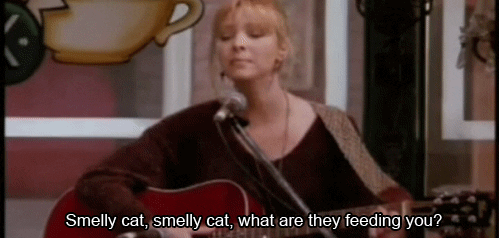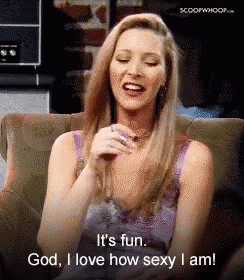 14. Remember when Rachel was Ben's sensei and taught him all the pranks?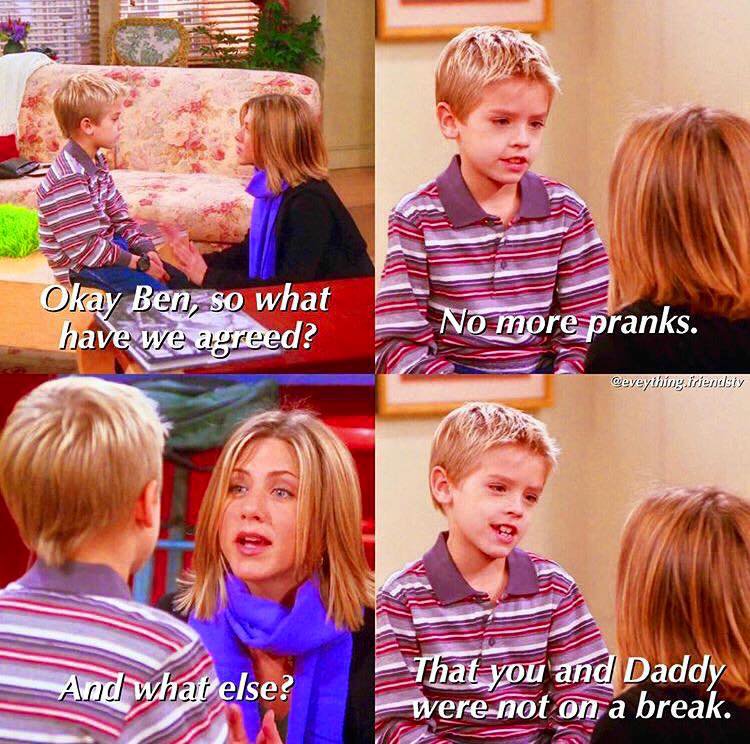 15. The one where the girls didn't need a wedding to chill like brides. 
16. When Joey moves out but he just can't get enough of Chandler.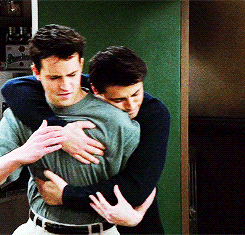 17. When Rachel and Chandler were obsessed with the un-claimed cheesecakes.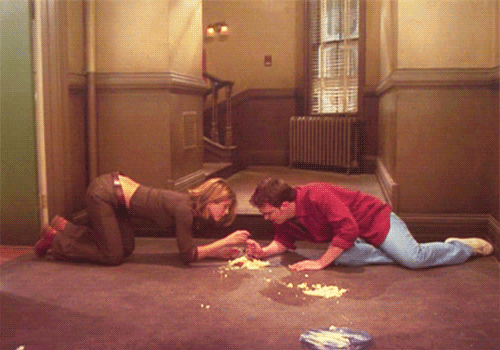 18. OMG, the Rachel turning 30 moment was just so relatable.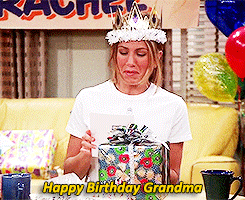 19. The one with Regina Phalange's debut.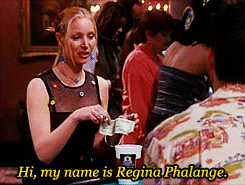 20. And then the plane's 'phalange' helps Ross and Rachel's love story.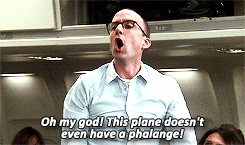 21. The thanksgiving where Rachel's male counterpart– Will a.k.a Brad Pitt makes an appearance.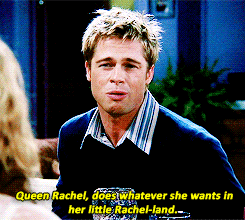 22. Chick, duck and cracking open the foosball table.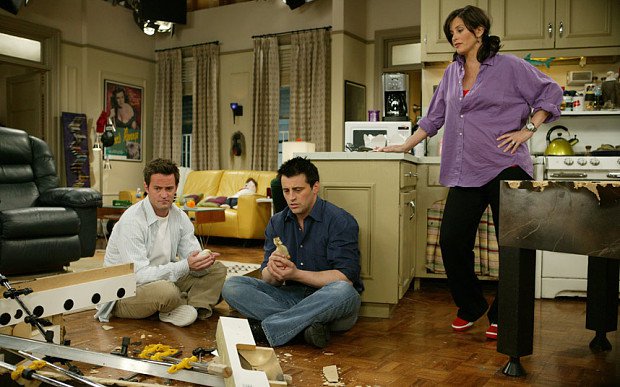 23. When the baker confuses Emma's bunny cake with a penis cake.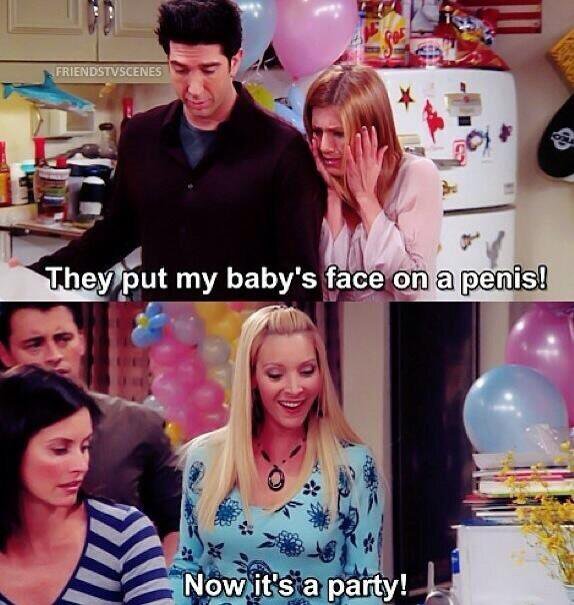 24. The one where Gunther pays a fortune for Mr. Whiskerson to get noticed by Rachel.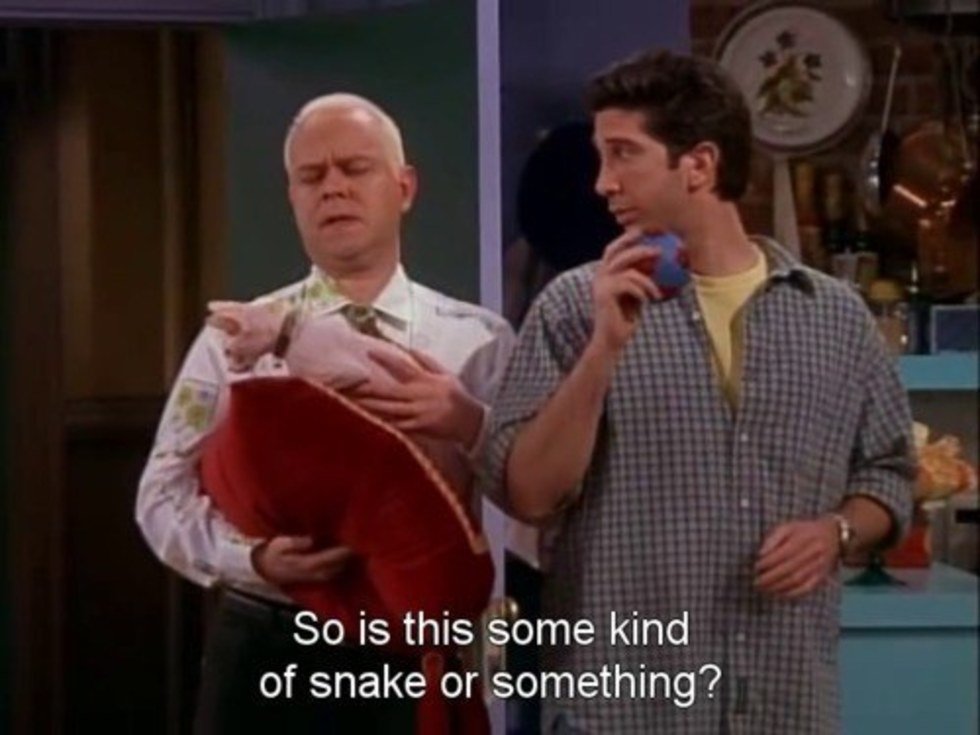 25. Remember when the girls lost the bet and their apartment? #ApartmentSwap.  
26. When Ross lets out his 'secret move': Unagi.
27. When Monica ACCURATELY explains Chandler about the erogenous zones of women.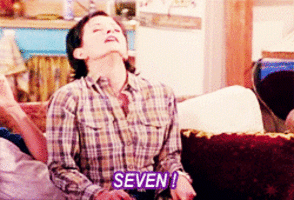 28. When we figure out that Ross was Monica's mysterious midnight kisser and accidentally, her first kiss.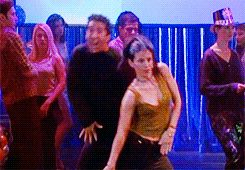 29. The one where Chandler has a third nipple — Nubbin.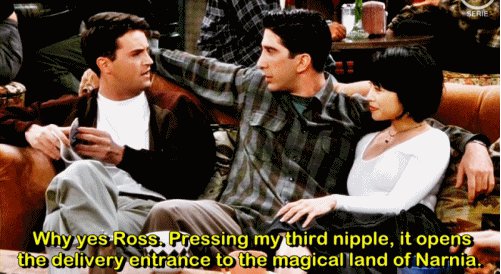 30. When Phoebe changed her name to: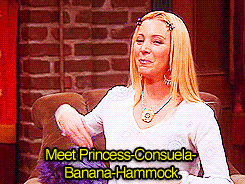 31. The one where Joey gracefully carries a 'unisex' bag. 
32. Remember when the gang taught Pheebs how to ride a bike?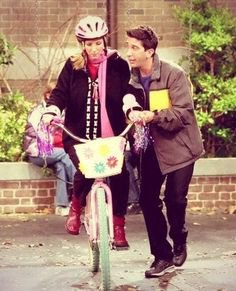 33. And the boys try to teach the girls how to play Poker.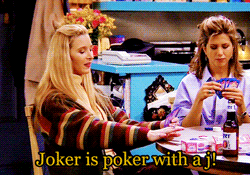 34. The moment when the 'red sweater' mystery is solved and everybody knows who's Rachel's baby daddy.  
35. Oh, and the curse of the lottery tickets!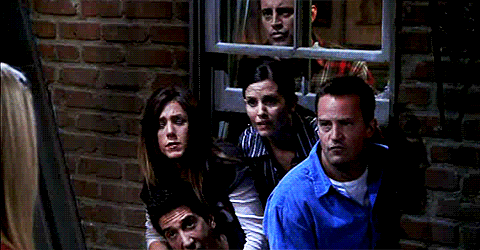 36. When Phoebe tried to teach Joey French.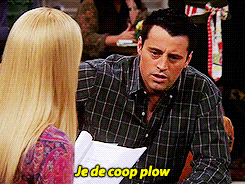 37. The one where Ross miscounts his Mississippis'.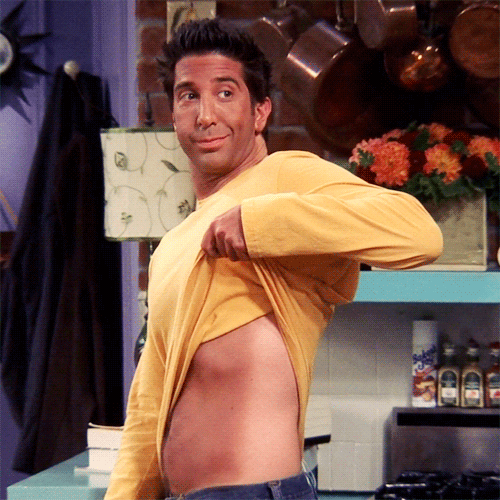 38. The one where Pheobe runs and teaches us all to embrace our inner child.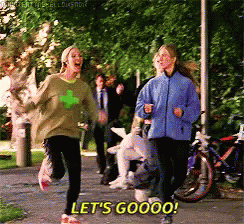 39. When Monica wears a turkey over her head to cheer Chander and he accidentally says 'I love you' for the first time. 
40. When Chandler and Joey's entire apartment is robbed but hey, they still have their 'life boat'.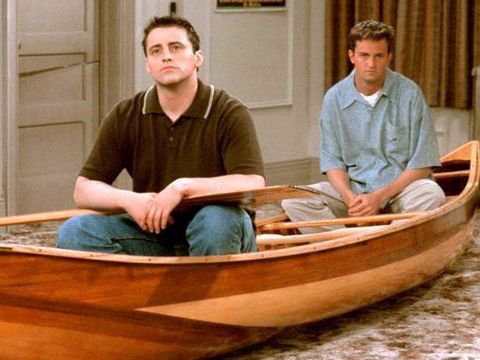 41. The one where Joey kisses Phoebe on her birthday.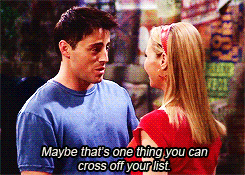 42. Ross and the wardrobe malfunction with his leather pants.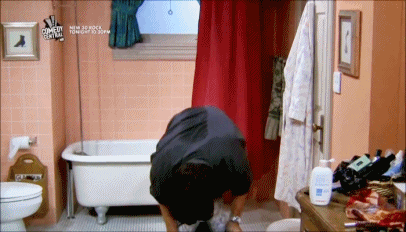 43. When Susan and Carol finally get married and Ross walks his ex-wife down the aisle.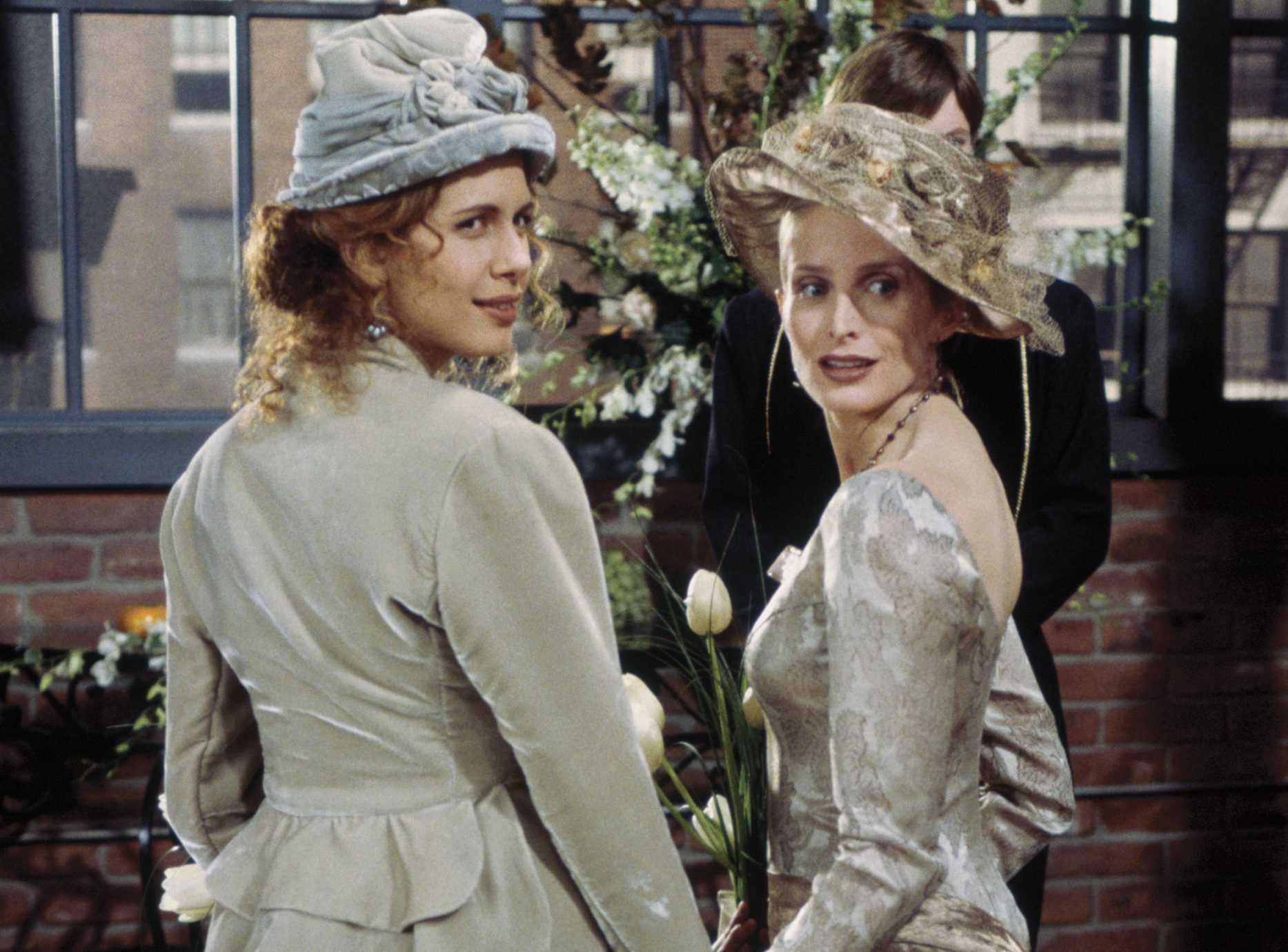 44. The one where Monica and Chandler take a trip to Vegas to invite Chandler's dad for their wedding. 
45. Remember when Phoebe craves meat during her pregnancy and Joey becomes a vegetarian so that she wouldn't feel guilty?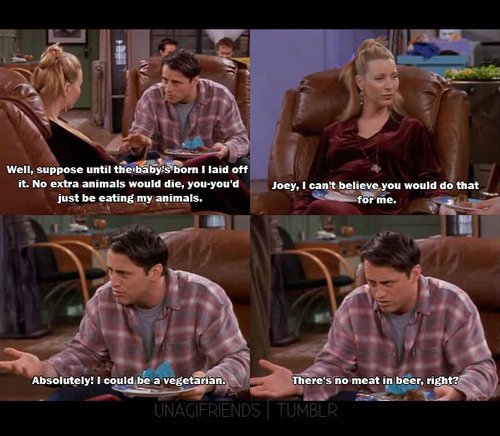 46. When Ross and Rachel split the last Oreo, the moment where it all started. 
47. Remember when Joey is the face of Ichiban– the lipsticks for men.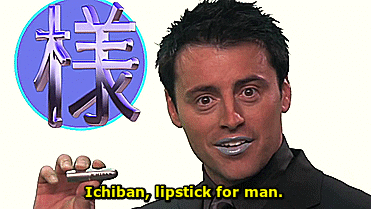 48. The one where Rachel's other sister– Amy Green gets Emma's ears pierced.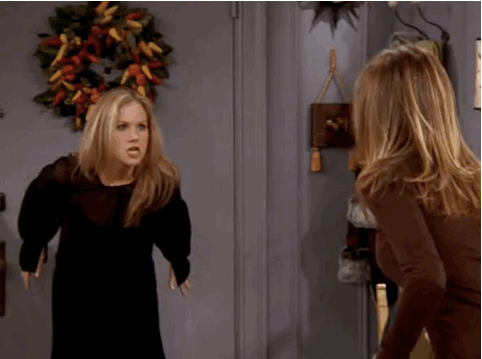 49. The one where Phoebe finds her family and Joey gets her married against all odds.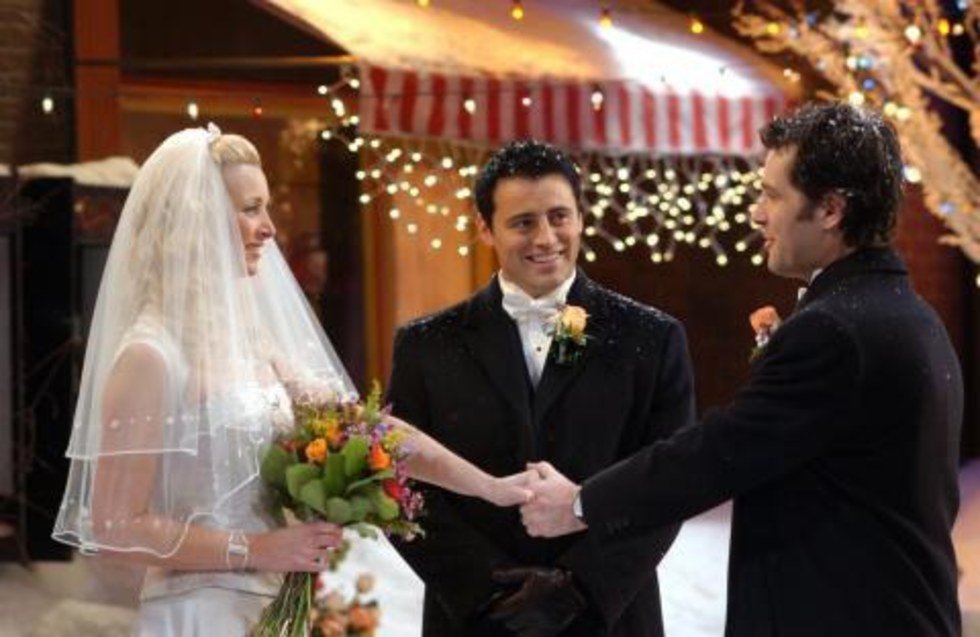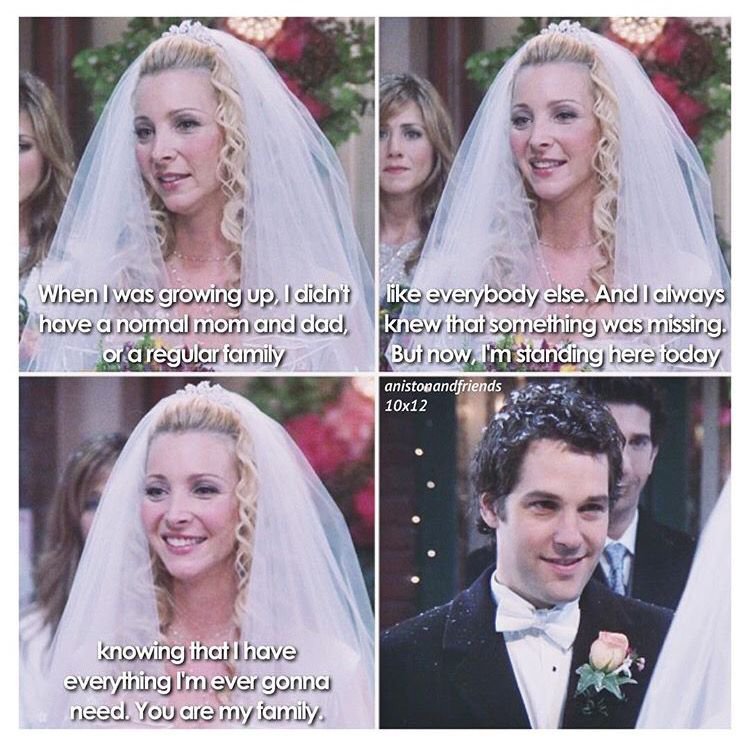 50. When the gang decides to poke the 'ugly naked guy' to make sure that he was still alive.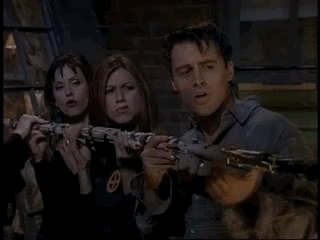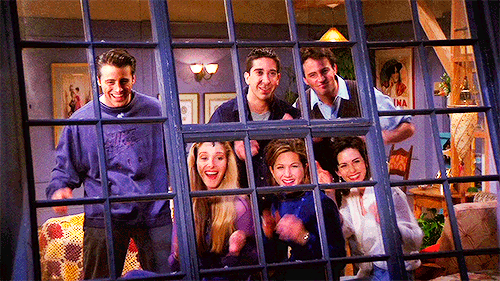 51. Remember when Rachel realises that she loves Ross and goes to the airport to receive him…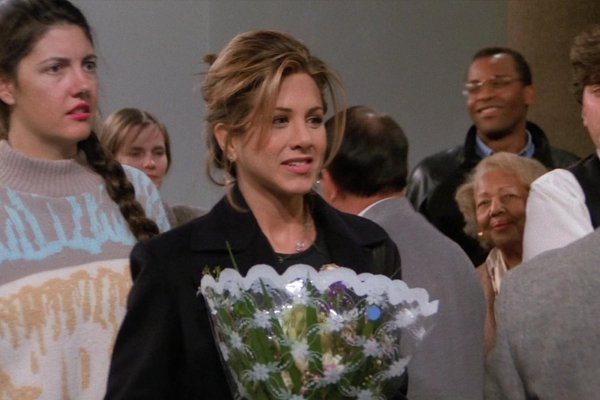 Only to find out that Ross has a new girlfriend.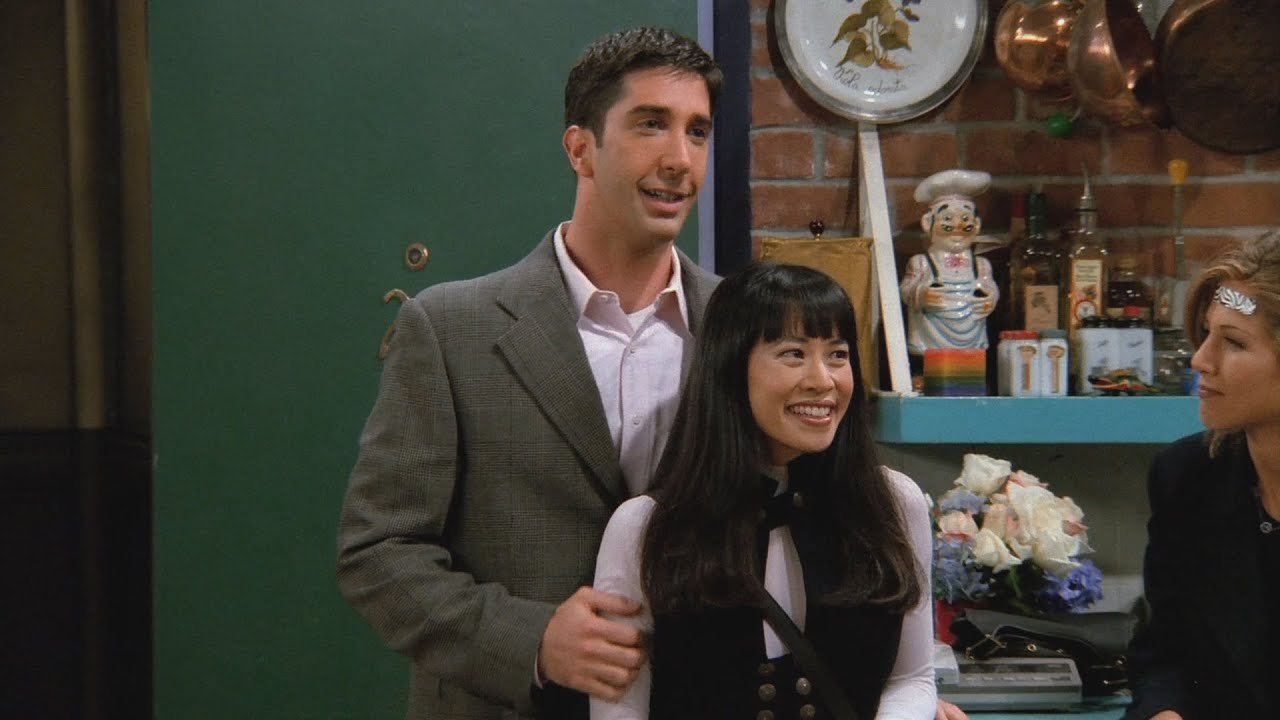 52. Oh, and when Pheebs has her brother's triplets and wants to keep them.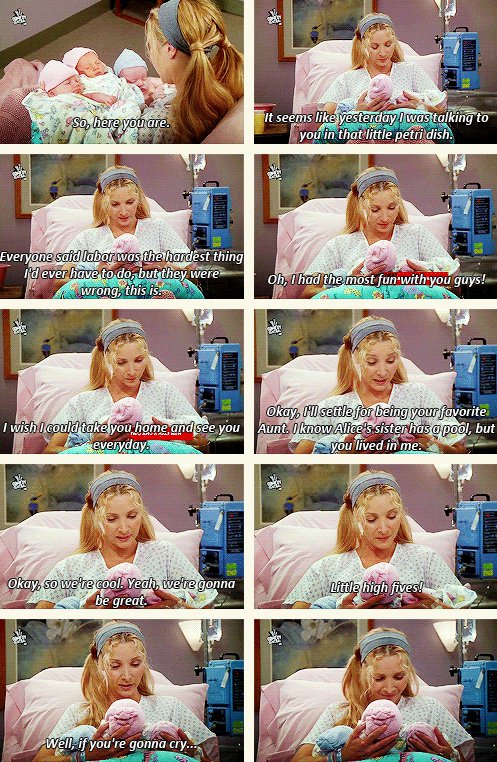 53. The gang is having a major throwback when they watch Monica and Rachel's prom video.
And then this happens.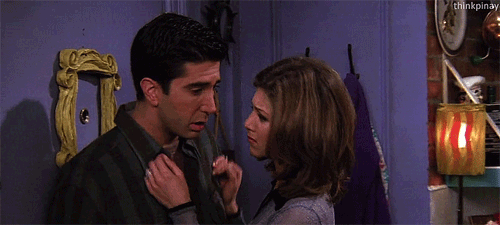 54. When Rachel got off the plane.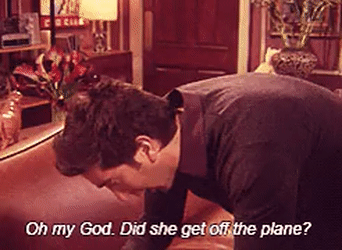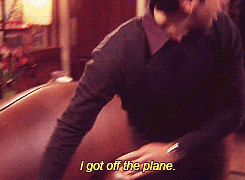 55. And the way our heart sunk when the gang left their keys in the empty apartment. 
It's funny how we've grown up watching F.R.I.E.N.D.S but the show hasn't aged a day, it never gets old, does it?