There are motivational speakers and there are actors like Shah Rukh Khan who inspires millions with his articulated thoughts that the superstar has. Well, this is not about SRK but the underrated philosopher, veteran actor Jackie Shroff. Shroff has won our hearts quite a few times for being real and cool AF. Be it in his interviews or during press interactions, the Ram Lakhan actor keeps motivating us with his words of wisdom.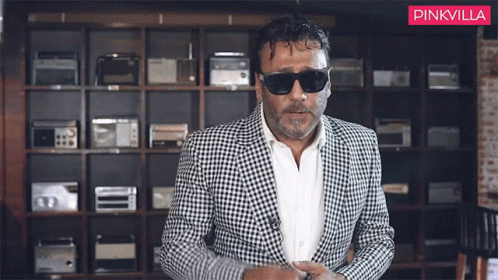 Here are six times when Jackie Shroff proved he is a motivational speaker who lives in our hearts rent free:
1. When Jackie Dada spoke about 'walls' within the family
In an interview with RSTV on its show, Guftagoo, Jackie Shroff, who initially stayed in a 'kholi' with family, spoke about how the success affected the bond that he had with his mother. Shroff shared he would have saved his dying mom if there was no 'wall' between them.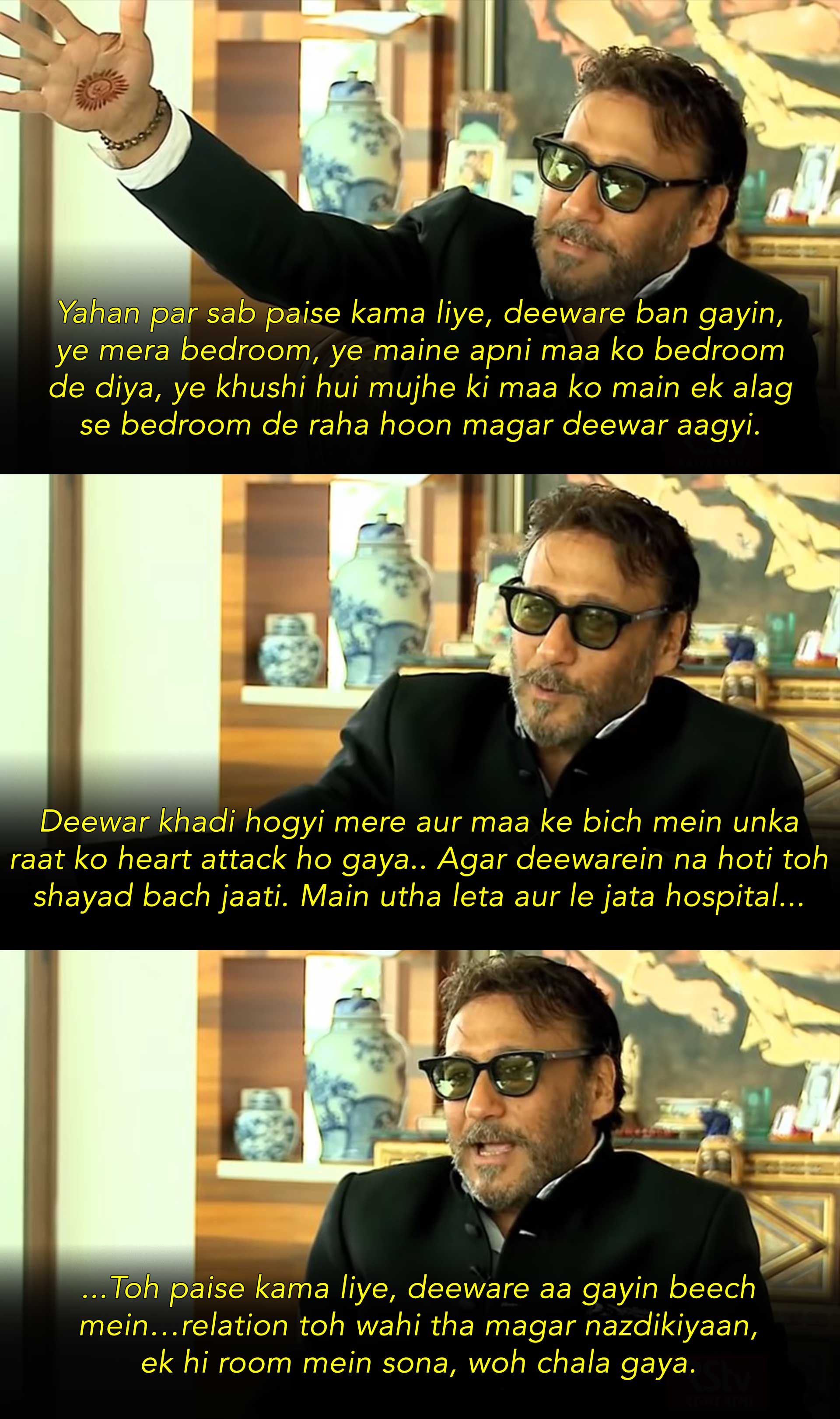 2. When Jackie Dada spoke about circle of life and being content with what you have
In an interview with Awesome TV, Jackie Shroff once shared his words of wisdom. Shroff spoke about losing his mother, father, and brother and spending his life with wife Ayesha, son Tiger, and daughter Krishna. The veteran also motivated audience to focus on what you have instead of cribbing what you don't.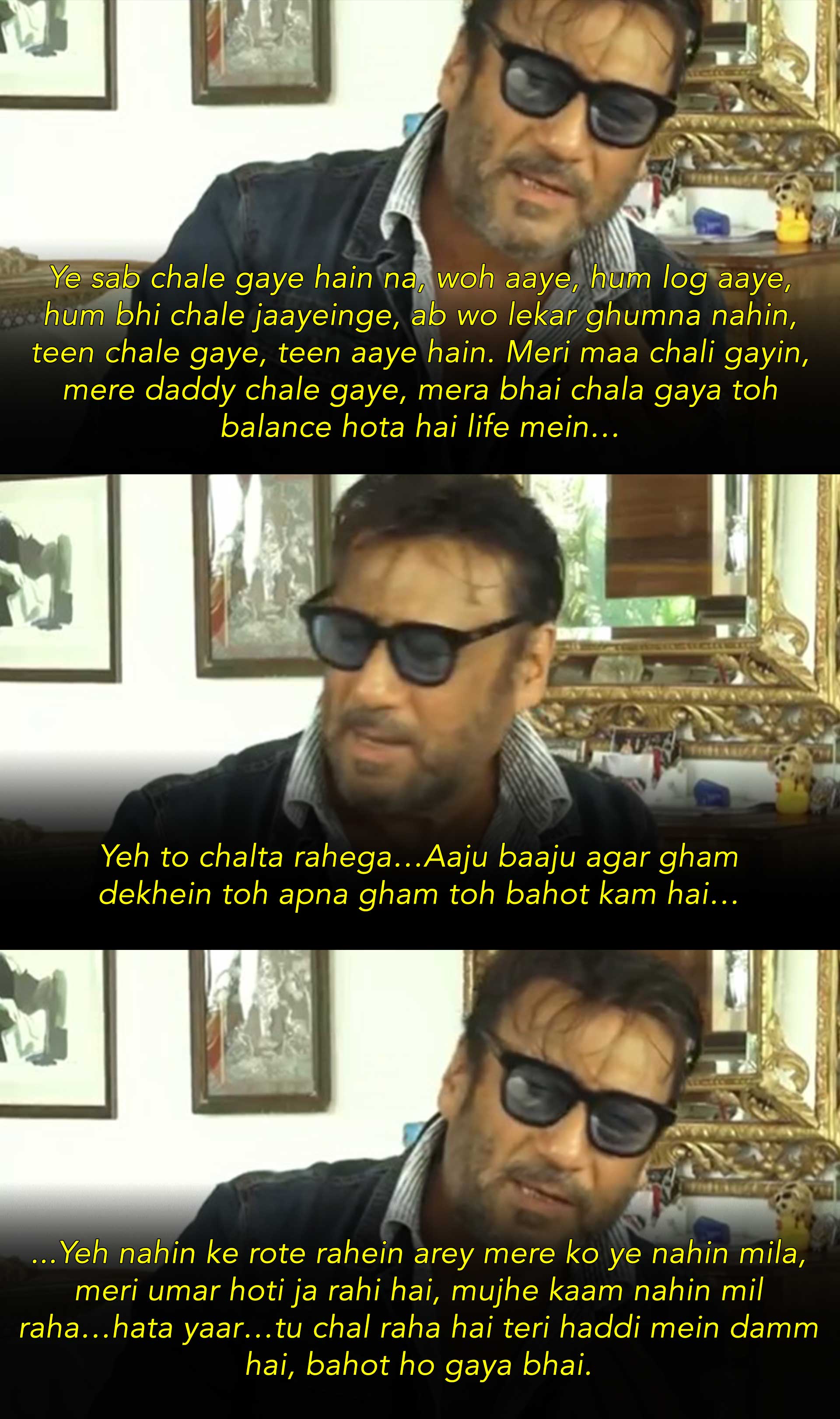 3. When Jackie Dada planted trees and went like 'kaunsi badi baat hogyi?'
Jackie Shroff once went on a tree plantation drive in Maharashtra. During an interaction with the media, Shroff shared he doesn't plant trees as a favour and that everyone should do it for better future.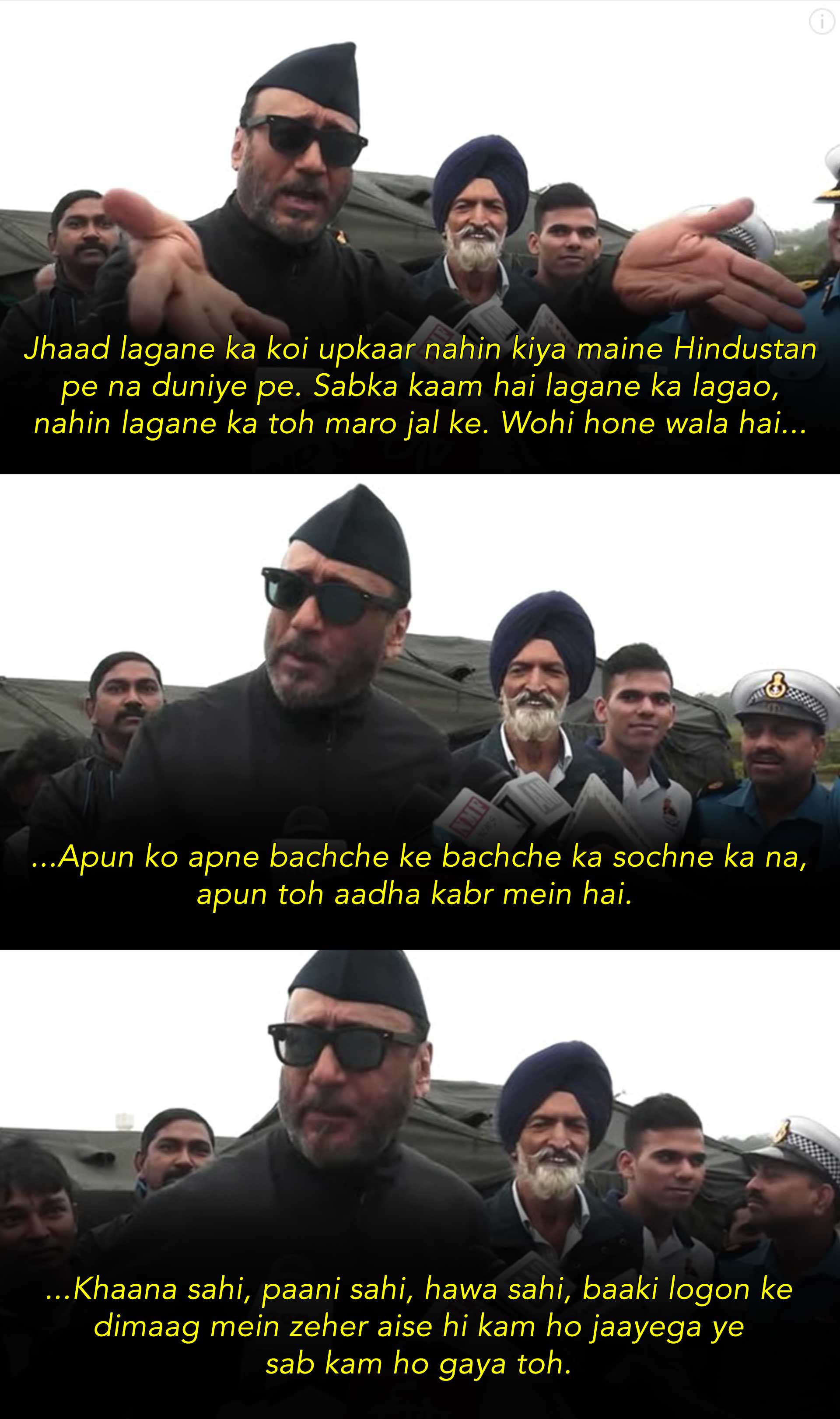 4. When Jackie Dada called stardom a 'label'
In an interview with Zoom, Jackie Shroff spoke about how people shouldn't judge others for what they do. Calling stardom a mere 'label', Shroff shared that how that person is as a human being matters more than anything.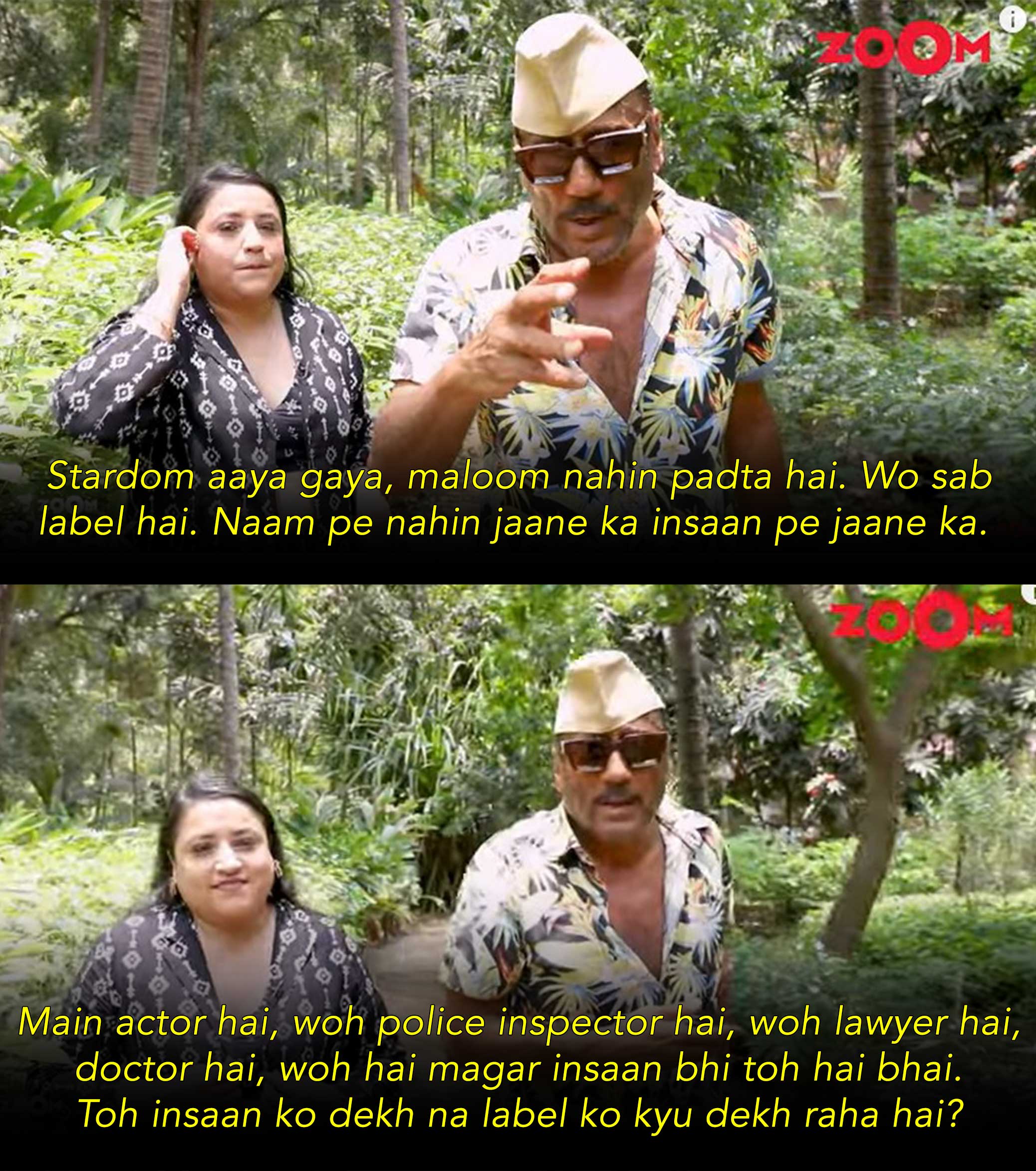 5. When Jackie Dada spoke about not preaching his kids
In an interview with Anupam Kher for Republic World, Jackie Shroff shared that he has never tried to preach his children, Tiger and Krishna. Shroff shared that the actor only advise them to respect others.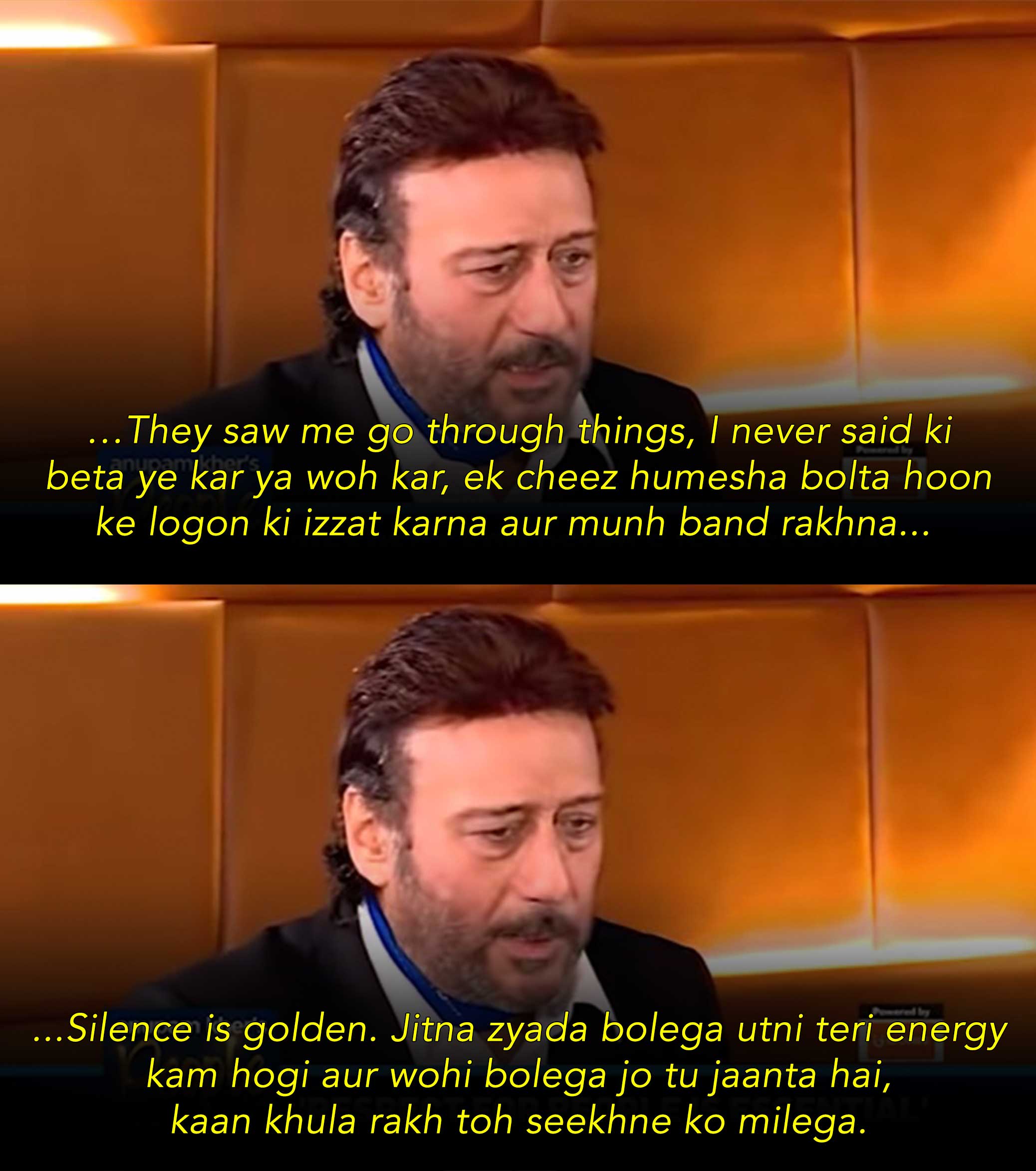 6. When Jackie Dada spoke about philosophy of life
During a press interaction with Lehren TV, Jackie Shroff once shared his perception of enjoying the life to the fullest.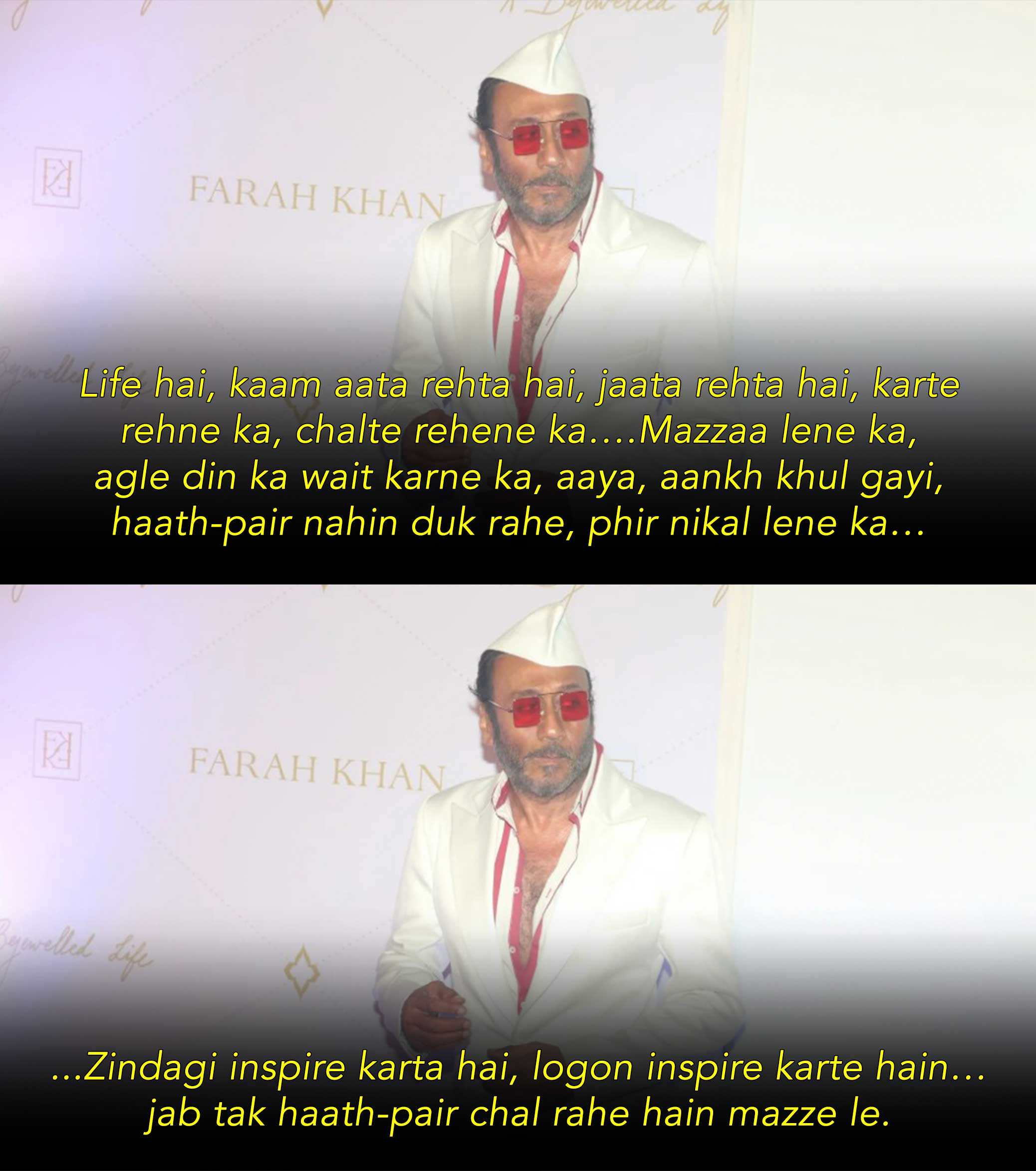 Samjha na 'bhidu'? Which lines of Jackie Shroff inspired you the most?
Creatives designed by Sawan Kumari.