What does one say about Ranveer Singh? The young man is one of the most eminent personalities of B-town, has an almost unbelievable hit-to-flop ratio and is in a relationship with one of the most beautiful women in the country. It's practically impossible to dislike him (although, as a guy, you do feel a little jealous sometimes), simply on account of how grounded and funny he is, if for no other reason. I mean, if his social media footprint is anything to go by, he comes across as someone who starts his day with 10 cups of coffee and utilizes all that caffeinated energy to build muscles, travel the world, make outrageously funny dubsmashes and just be an out and out charm dispenser.
These gems from the man himself, prove that he's as funny as he is charming.
Saddle Up…
1) When he teamed up with Ayushmann Khurrana to deliver a very special message to Arjun Kapoor.
I actually cried. 

2) When things got a little dysfunctional between Ranveer and Priyanka…
Hang in there, you two. It gets better…
3) When Deepika helped him step out of Bajirao mode in the cutest way possible!
Bye Bye, Bajirao. 

4) When he tried his level best to recreate the "melodious" Eye-To-Eye.
Though, nothing will ever top the original…
5) When he brought us Raja Babu, Mr. India and Mola Ram like only he can.
So much talent.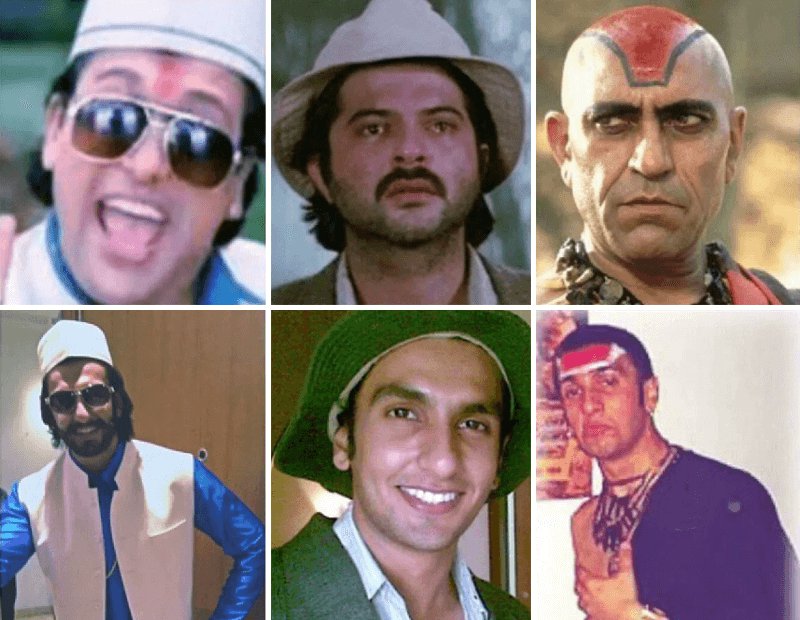 6) When he danced in the snow for K-K-K-Kiran just like SRK!
Yup. This Happened.
HAD to be done! @iamsrk @iam_juhi @yrfhttps://t.co/2M8Cqw2MfF

— Ranveer Singh (@RanveerOfficial) August 14, 2016
7) When he did his signature #dandruffnahichalega move for Head & Shoulders.
That's not all! Head & Shoulders has also launched a contest in collaboration with the man himself. And the winner actually gets to meet Ranveer Singh! To take part, just make a dubsmash of your own using this catchy beat and post your entry to Head and Shoulder's Facebook page or tweet it along with '#dandruffnahichalega' and you might just win!