For me, the name Mahendra Singh Dhoni induces a rather profound sense of pride as he hails from Jharkhand. Well, I am from Bihar but Jharkhand was a part of it once. And for those of you who don't know, he's also played for Bihar in the 1999-2000 Ranji Trophy. So yeah, he's kind of like a homie. 
Now, we all know that the man has had an incredible journey. From getting run-out on his debut to hitting match-winning sixes, Dhoni has seen highs and lows, just like the rest of us. But what got him to his position, now most certainly a benchmark for the rest of the cricketing lot, is his temperament. It's his ability to deal with enormous pressure without even letting the tension surface on his face is what made him Captain Cool. And of course, his natural ability to send the cricket ball into outer space.
Let's take a minute, or howsoever many it takes you to look back at the crucial moments that only Dhoni could have handled the way he did. 
1. When he toyed with the Sri Lankan attack to hit a swashbuckling 183*
It was a warm day in Jaipur's Sawai Mansingh Stadium. Sri Lanka had amassed a total of 298 which was quite a difficult number to chase. Coming at number three, Dhoni had an experience of 22 matches and a century but he hadn't really shown his true colors yet. The way this man blazed 183 runs in 145 balls, which included ten sixes, was a clear message to the cricketing world that this one is going places.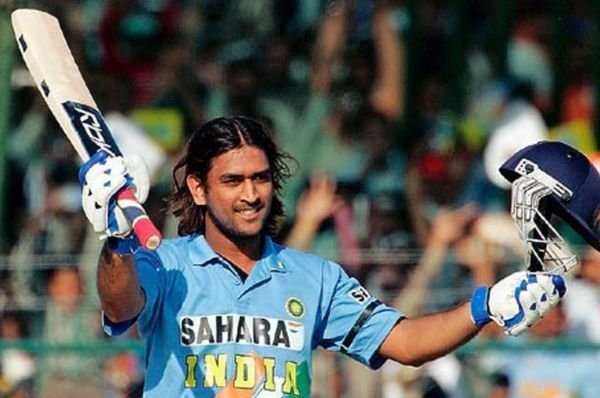 2. When he won us the T-20 World Cup by giving the final over to a rather inexperienced Joginder Sharma.
The Indian team had made a rather disappointing exit from the World Cup tournament and the whole nation was outraged to an extent that they went out on a rampage, destroying cricketers' private properties. Later that year was when the T-20 World Cup tournament happened, Dhoni had replaced Rahul Dravid as captain for the given format and people had no hopes for this team full of rookies. Dhoni definitely switched gears swiftly and turned around India's fate in a way no one had ever imagined. To have emerged as champions at that point in time was a make or break, not just for Dhoni but the whole Indian team.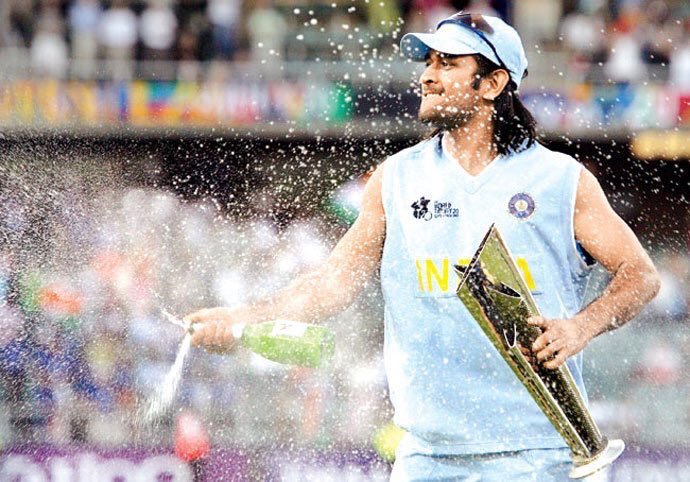 3. That picture-perfect last ball run-out which only he could've done. 
It was during one of the super 10 matches where India was defending a total of 146. Bangladesh, despite repeated jolts, was racing towards a win. With two runs to make in one ball, Bangladesh batsmen went ahead to sneak a 'by', but couldn't really beat Dhoni's agility. Man, that guy was swift.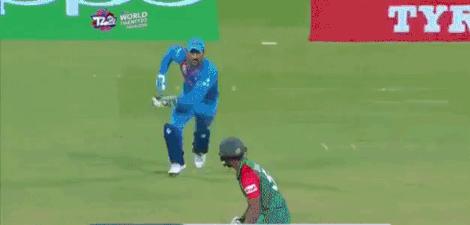 4. When he did that full split trying to save his wicket. 
India was chasing a mammoth total of 197 in the 2nd T20I against New Zeland in Rajkot. While we did not manage to pull a win out of that match (India lost by 40 runs), Dhoni did this full split to save himself from a runout. Mind you, this person is 36 at this point and he pulls it off like a gymnast in his prime. Is there anything this man can't do?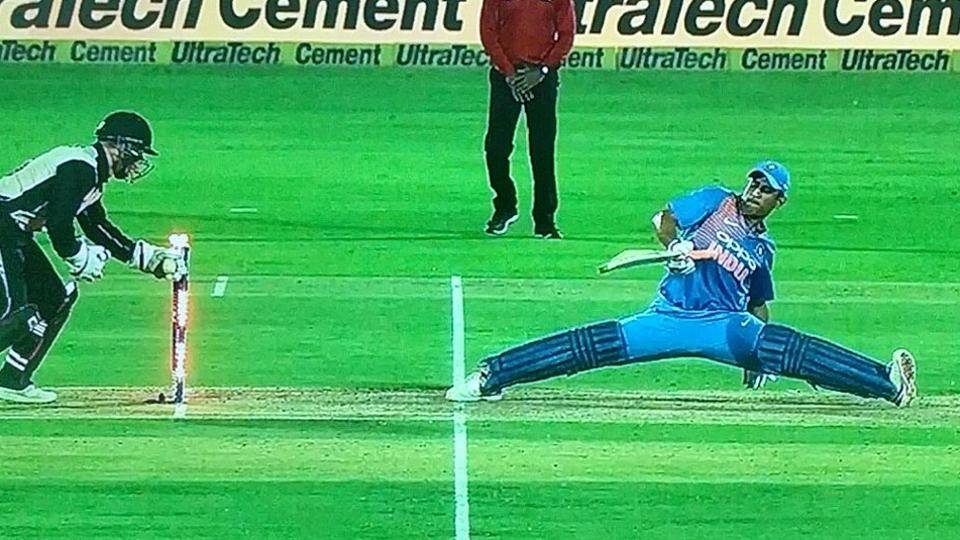 5. When he gave Kolhi the much-deserved honor to take the winning shot.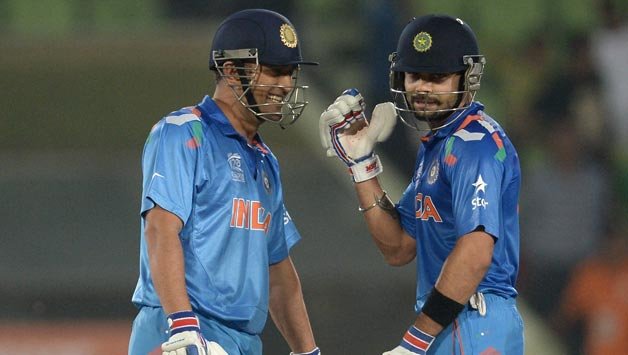 India was playing in the semifinals against South Africa during the  ICC World T20 2014. At this point, India needed 1 run from 7 balls to reach the target of 173. Dhoni, who is arguably the best finisher in the world, was on the striker's end and he could have finished the game there and then. But, he chose to defend the ball, looked at Kohli who went on the making 72 out of 44 balls, and smiles. Kohli finishes his day at work with a much-deserved celebratory boundary. Now, if that's not cool of Dhoni, what is? 
6. When he would turn the course of a match with his electrifying agility. 
In this particular match, India was playing against Sri Lanka and courtesy Upal Tharanga, who was looking strong at 95*, India was expecting a huge total. Kuldeep Yadav throws a delivery to Tharanga who misses making contact and there's Dhoni's lightening agility that knocks the bails off the stump. Tharanga is dismissed and what looked like a huge total was reduced to a moderate 215 which India chased comfortably, Dhoni scored a hundred along with Shikhar Dhawan.
7. When he had the most badass reply when a reporter speculated his retirement. 
Dhoni was attending a post-match conference, one where India lost the 2016 T20 World Cup semi-finals to West Indies. A certain reporter asked him about his views on retirement and here's what Captain Cool had to say:
Do you think I am unfit?
Reporter: No!
Dhoni: …looking at me running?
Reporter: Very fast!
Dhoni: You think I can survive until the 2019 World Cup?
Reporter: Sure yes, sure.
Dhoni: Then you have answered the question.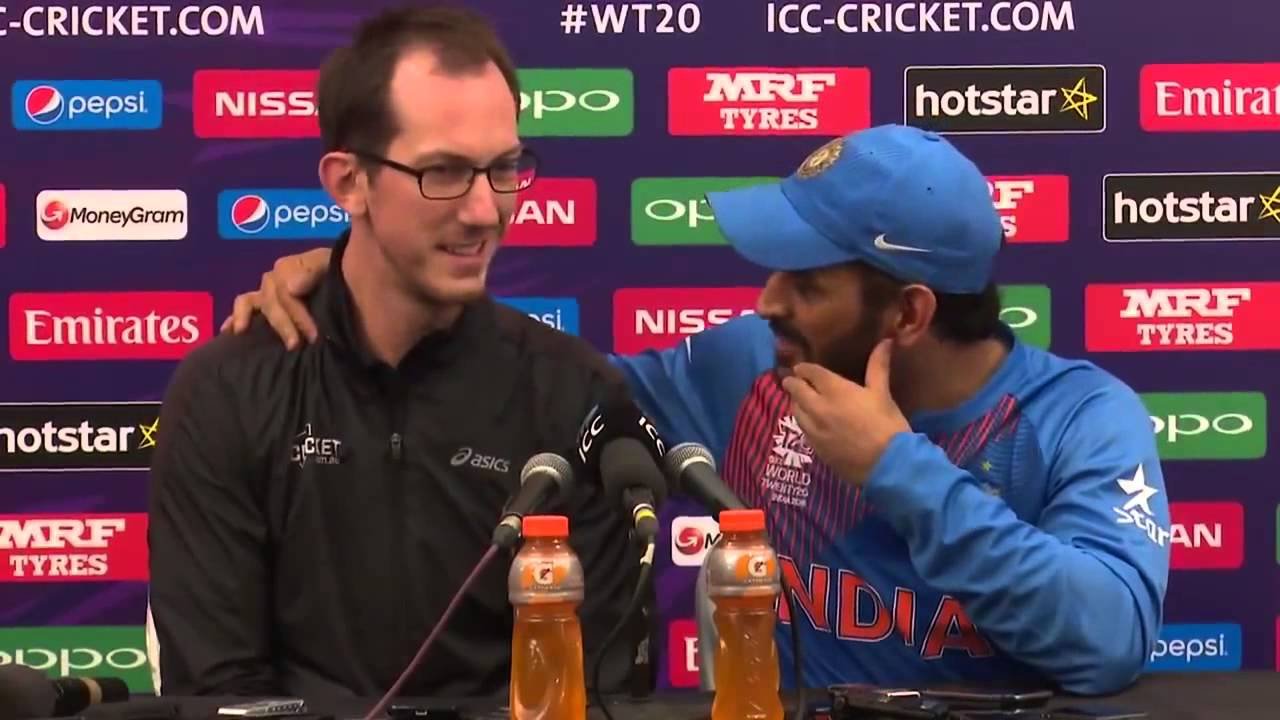 8. That composure of his face while hitting the winning six, World Cup Finals 2011.
Take a minute and imagine the amount of pressure one could deal with when standing in front a lakh spectators chanting your name over and over again; supporting you to make India's longtime dream. How can someone remain so focused and so cool while there's utter chaos all around? I mean you can be cool, but you can never be Dhoni-hitting-the-ball-for-a-massive-six-and-look-at-it-go-all-the-way-while-realizing-that-you-have-freaking-won-the-World-Cup-cool. Nope, not in this life.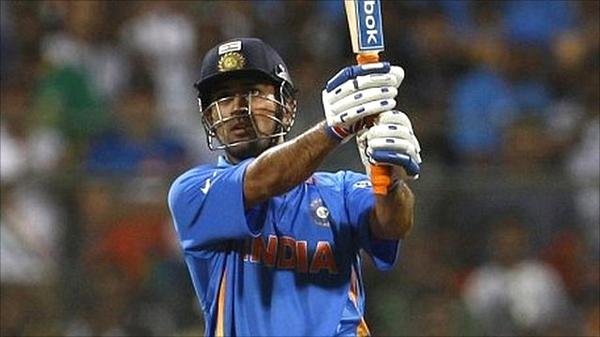 You might argue that there are much better and cool moments than the ones that I have listed, but then – these are my favorites and I'd love to read yours. It's amazing to the see that, after all these years, Dhoni has kept up with the same coolness and agility and he definitely keeps on proving it – both on and off the field.