In association with
Amazon Prime Video
We love to love love flicks and each of us have our own personal reasons for doing so. I enjoy them because they tell the tale of the high and low points of a relationship. That means all the good stuff and none of the boring bits like buying beddings for the house or visiting the gynecologist once, every month. 
Granted, a scriptwriter wrote the dialogues for the on-screen couple and a set-designer created a dream-like setting for them to depict scenes of them overcoming barriers, standing by each other through thick and thin and working together to achieve salvation in their otherwise mostly perfect romance. Still, in doing so, they sometimes end up raising the bar we set for our own relationship goals much higher. 
We made a list of a few on-screen couples who gave us serious relationship goals, on Valentine's Day, so you have something to watch with your sweetheart on the day of love.
Brace yourself!
Raj And Simran – DDLJ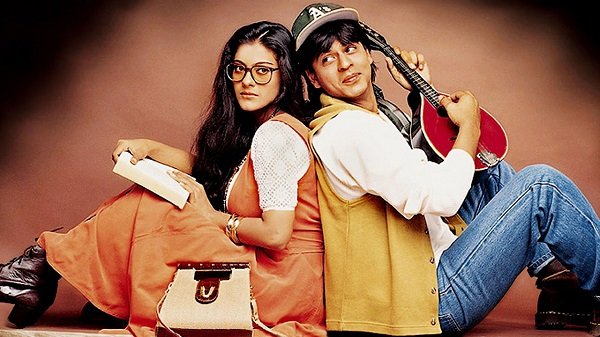 The ultimate tale of two people, so madly in love with each other, that they won't let anything get in their way, including their own friends and family. Pretty sure, DDLJ, Raj or Simran need no further introduction.
Nelson and Sara – Sweet November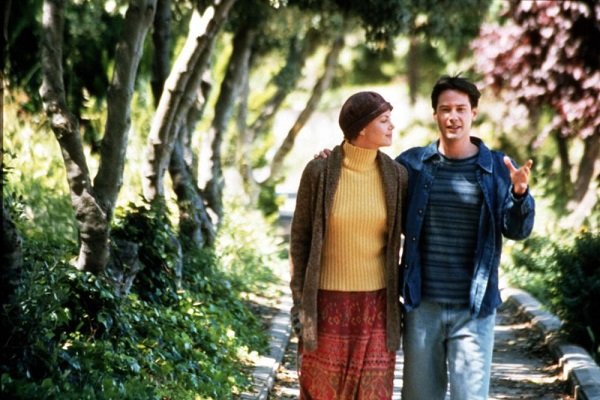 The story of two people who start off on a strange note but choose to follow their heart. Sara convinces Nelson to be her "November" and spend the entire month with her, in the same house. Ultimately, she's able to bring about a change in his attitude and is also able to compel him to introspect his life.
Veer and Zaara – Veer Zaara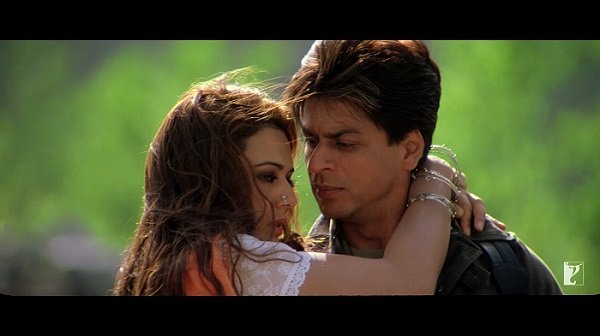 The story of a girl from a royal Pakistani family and an Indian boy, who give it everything they have in an attempt to defy all odds and give a sense of validation to their love. The movie shows us that if your love is pure and your heart is in the right place, no order is too tall.
Alex and Sophie – Music and Lyrics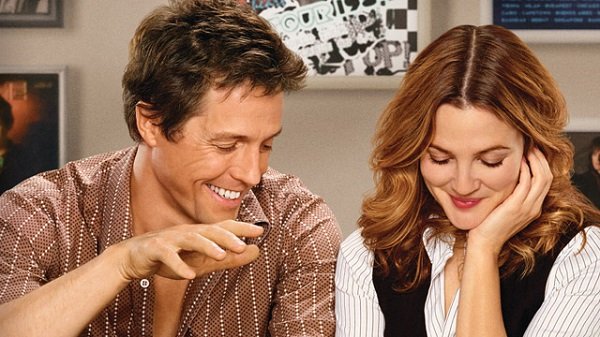 The story of an almost has-been musician, who's looking to resurrect his career. He gets the opportunity to do so when he gets a chance to team up with Collin, a thriving teen sensation in the music scene. The only problem is, he needs a lyricist. That's how he discovers Sophie, the girl who waters his plants but also has a way with words (or lyrics to be more precise). Watching how Alex manages to get Sophie on board and ultimately starts a budding romance with her, teaches us a thing or two about the value of perseverance in love.
Bunny and Naina – Yeh Jawaani Hai Deewani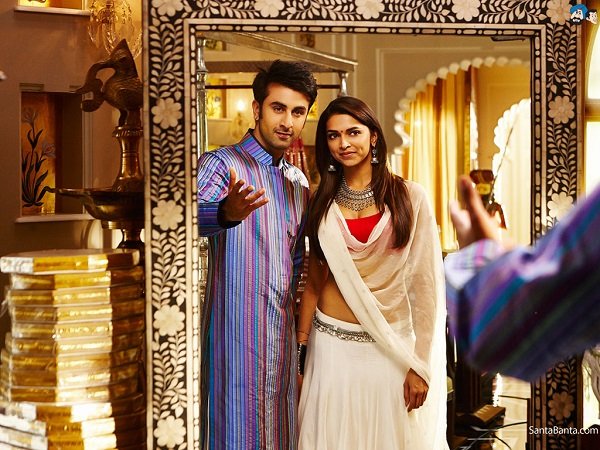 If yours is the kind of love story that has felt the sting of separation you'll love this movie. On the other hand, if you're somehow trapped in a phase where the future is uncertain watching Bunny and Naina, meeting after years, with some fulfilled and some unfulfilled desires might just ignite the powerful flame of hope inside you. Without uncovering the plot any further, let's just say, if you haven't seen this one yet, you know what to watch this Valentine's Day.
Holly and Paul – Breakfast at Tiffany's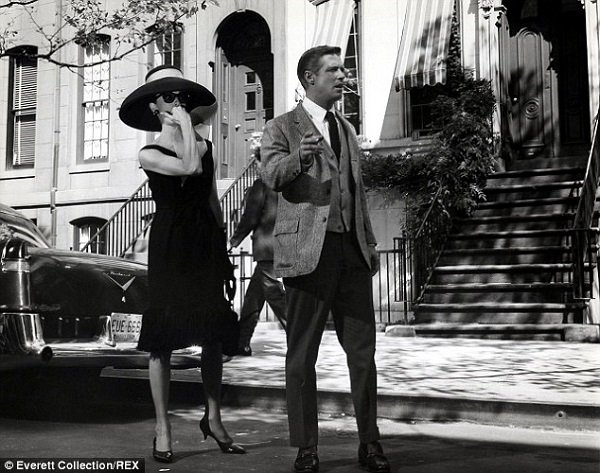 If you've ever heard an elder describe the party scene of the 60's with full gusto, this movie will probably help you understand where the gusto was coming from. The story is about Holly, a 60's party girl, who has no problem living her youth to the fullest and going on expensive dates with men, sometimes even in exchange for money. Her solace lies in Tiffany's, the iconic jewellery shop. But that's hardly the central element of the movie. Interesting things begin to happen when Holly meets Paul, a rather struggling writer who is feeding off his selfish relationship with a wealthy woman.
Amit and Chandni – Silsila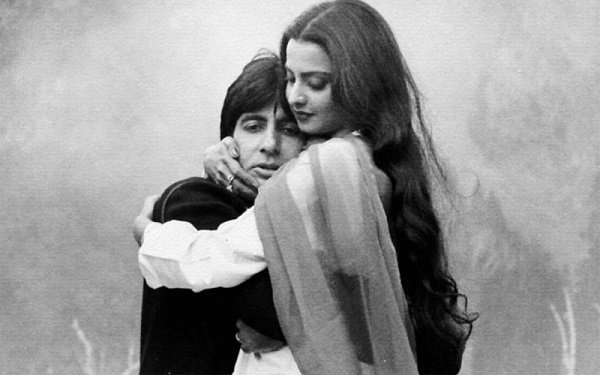 There are two things one needs to know about this classic. 1) It's not for the faint-hearted 2) If you like movies that have endless drama, you need to watch it… like right now! This story is about two brothers who fall in love with two different women. But when Amit's brother, Shekhar, dies, he pities his to-be wife and marries her, leaving his love, Chandni in shackles. Chandani, too, marries someone else but fate has different plans for the two as they meet again and get a chance to rekindle their love. The movie teaches us a serious lesson about doing the right thing even when it's the hardest thing in the world to do.
Arohi and Rahul – Aashiqui 2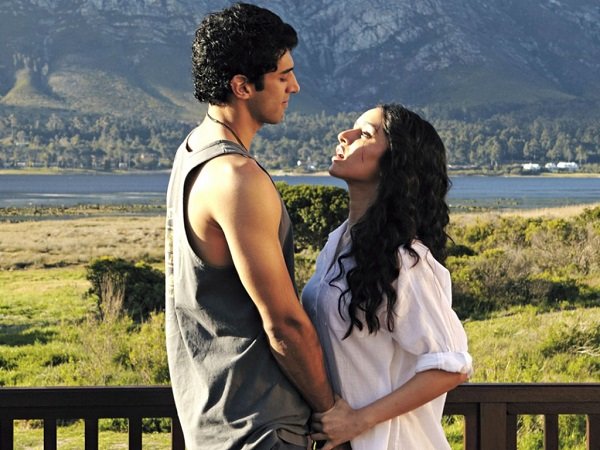 The story of Rahul and Arohi is fairytale-like but with its fair share of problems too. Still, watching how, at the end of it all, Rahul puts Arohi's interests ahead of his own, is a lesson to be learned for all of us who strive to make a difficult relationship work. The best part is, even if you've seen the movie a dozen times, you'll still be up for another watch.
And, if right now, you're hoping for an easier way to watch these great love stories play out, you should know that all these films apart from other latest TV shows and movies are available on Amazon Prime Video. You can subscribe to it here.
Feature Image Source: TuneFind.com