Shark Tank is one of the most popular reality shows the Indian audience is experiencing at the moment. The second season has only brought in a fresh sense of curiosity and excitement for it. Especially because of the women led pitches that we get to see on the show!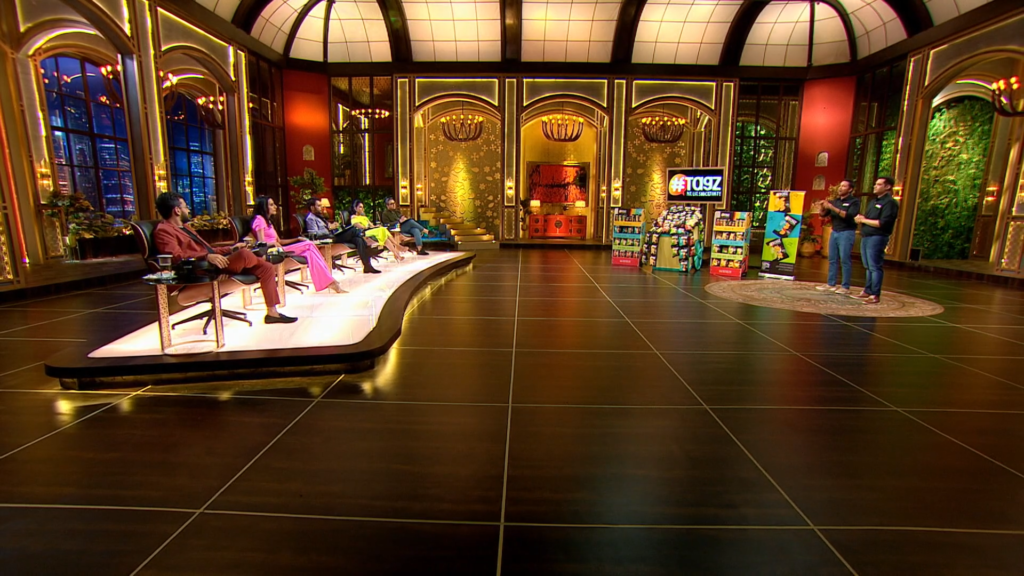 1. Anoushka Jolly, Kavach
Anoushka Jolly was the youngest entrepreneur to appear on Shark Tank. Jolly pitched a brilliant anti-bullying app by the name of Kavach, which ended up receiving an investment worth ₹ 50 lakhs!
2. Poonam Kasturi, Daily Dump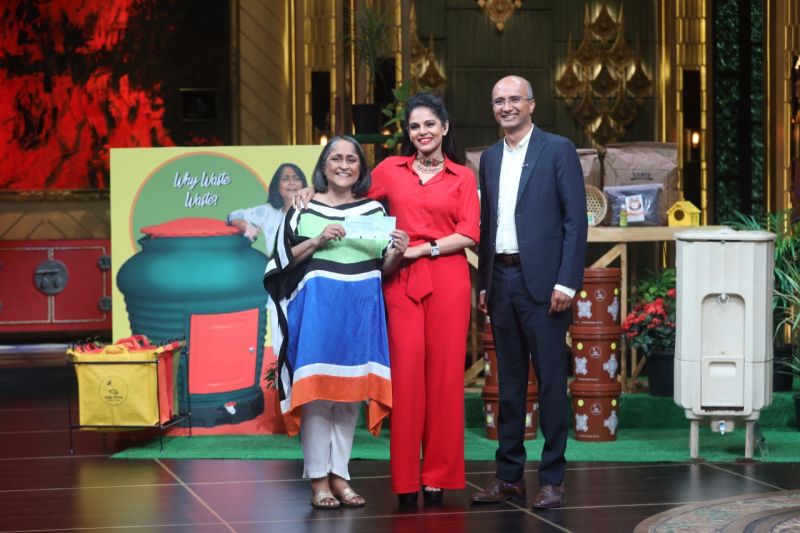 3. Yeshoda and Rhea Karuturi, Hoovu Fresh
Sisters Yeshoda and Rhea Karuturi's Hoovu Fresh aims to deliver fresh flowers right from farms for occasions and pujas. And they ended up getting Peyush Bansal and Aman Gupta to invest a whopping ₹1 crore into their company!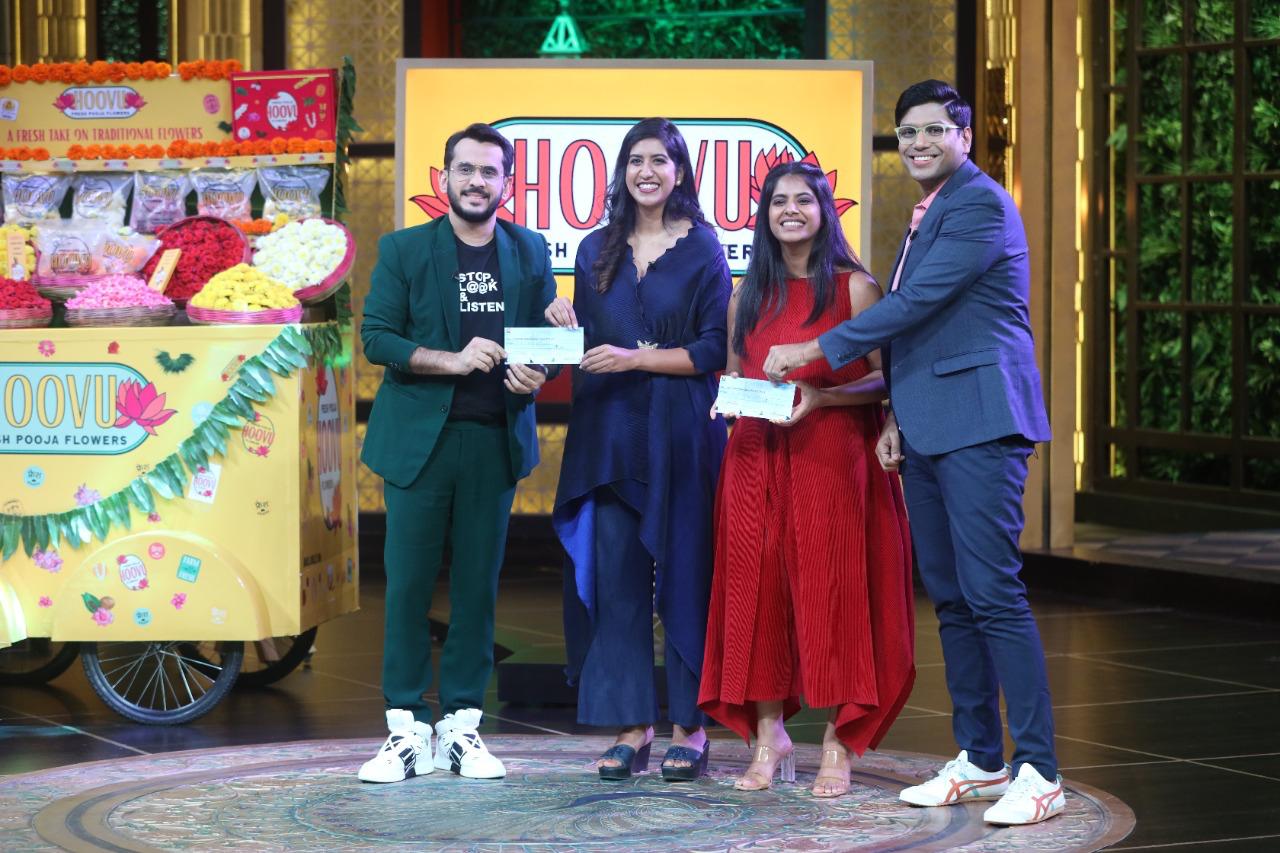 4. Malvica Saxena, The Quirky Naari
Malvica Saxena's The Quirky Naari, a fashion and footwear brand received ₹35 lakhs in funding for 15 percent equity from sharks Anupam Mittal and Vineeta Singh.
5. Surabhi and Chetna Shah, Carragreen
This MIL and DIL duo started a biodegradable stationery and packaging solutions company together by the name of Carragreen. The judges on Shark Tank India invested ₹50 lakhs into the company. Talk about girl power!
6. Ananya and Anushree Malloo, Nuutjob
Ahmedabad-based sisters Ananya and Anushree Malloo's company Nuutjob creates intimate hygiene products for men. And they won a very cool deal of ₹25 lakhs for 20% equity on Shark Tank!
7. Aditi Gupta, Menstrupedia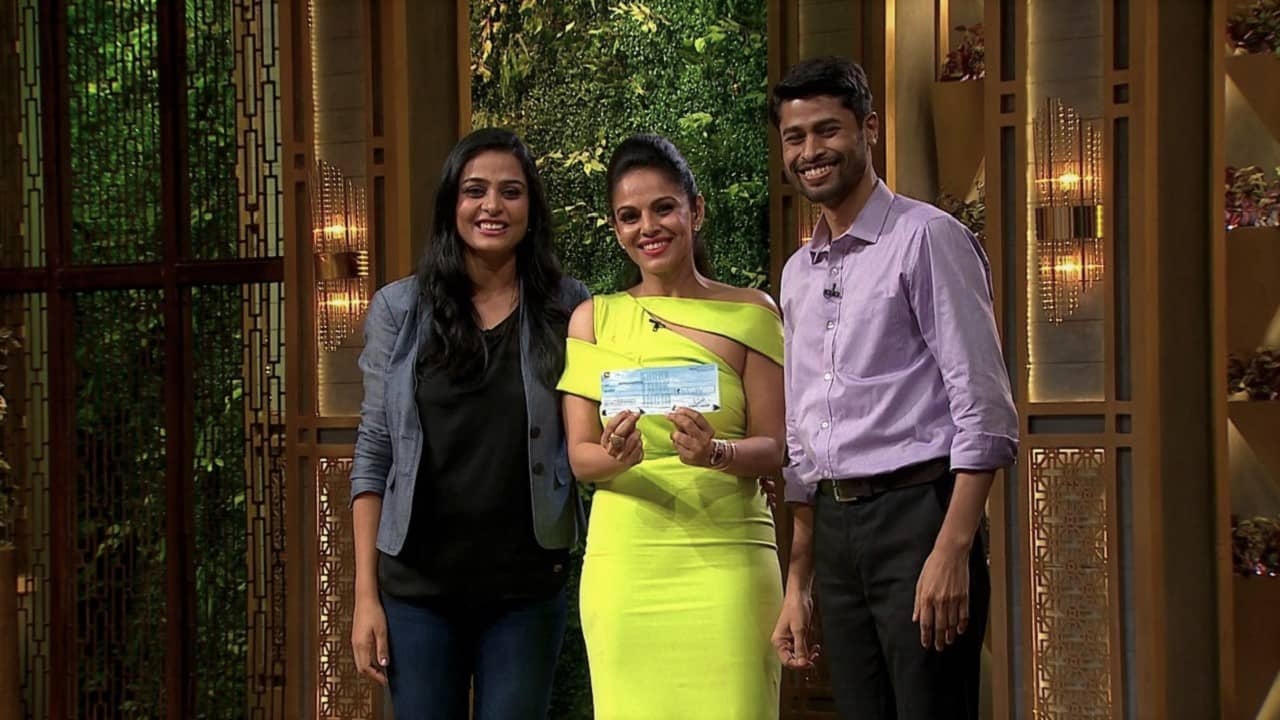 8. Paradyes, Yushika Jolly
As we all recently saw, Yushika Jolly's pitch for her Paradyes, a dynamic semi-permanent hair colour and hair care brand received some very interesting responses from the sharks. Which is why it's no surprise that Paradyse got offered a solid ₹65 Lakhs for 2% Equity by judges Aman Gupta, Vineeta Singh.