Yes, shooting games are a lot of fun when you play them on the P.C. or on one of the consoles. But mobile shooters (both first person and third person) are fast catching up with intuitive controls, great graphics and ease of play. We're going to talk about a couple of those games here that made a particular splash in 2018 which we feel you should give a try. Be wary though, each and every one of these games require skill, strategy and a very, very itchy trigger finger (or thumb). Enjoy.
1. PUBG Mobile
Price: Free on Google Play
PUBG Mobile is the mobile port of the very popular FPS game on console and PC. This game drops you onto an island with up to a hundred players at once. You can also create a custom game and play with your circle of friends. Equipment, weapons, and vehicles are strewn about the map.Your goal is to use these and eliminate the other players to be the last one left standing. This game is probably the most popular shooter on mobile right now.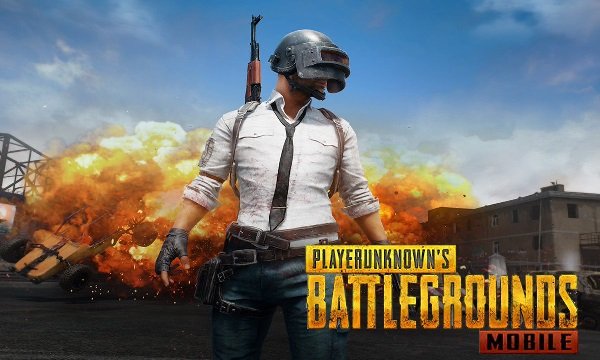 Source: technojourney.com
2. Dead Effect 2
Price: Free (In-App Purchases) on Google Play
Dead Effect 2 is a sci-fi FPS game with elements of horror, survival, and role playing elements. You can pick from one of three main characters to play as. Additionally, you'll have tons of gear, weapons, and body implants to find and level up over the course of the game. It features a 20 hour campaign. To put that into perspective, most modern Call Of Duty campaigns are only 6-9 hours long. It has fantastic graphics and a fun story. It's one of the more complete FPS games out there.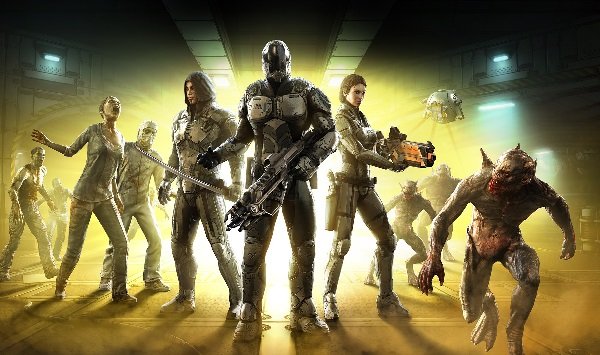 Source: microsoft.com 
3. Guns Of Boom
Price: Free (In-App Purchases) on Google Play
Guns of Boom features a cartoon style similar to some popular shooters on PC and console. The game features a variety of weapons, online PvP combat, and a loot box system. The loot box system is meh but everything else is good. All players need to do is aim. The game auto-fires when the enemy is in the cross-hairs. That gives the game a bit of simplicity that works well for it being a mobile shooter. It's freemium as per the norm. It's a great option for beginners.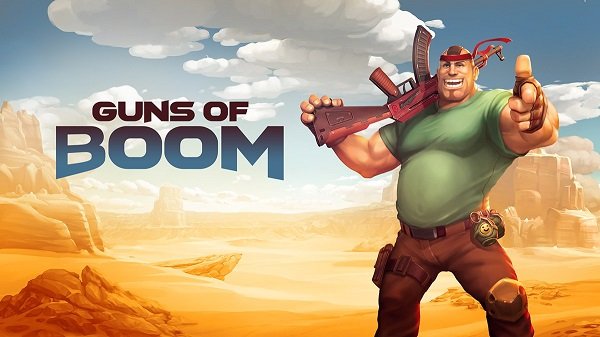 Source: imgmr.com 
4. Hitman Sniper
Price: Rs. 30 (In-App Purchases Available) on Google Play
Almost every millennial gamer has played Hitman. Hitman: Sniper brings the experience to mobile in a unique way. Your character is perched outside of a building, looking in with a sniper rifle. Your job is to take out the various targets without anyone getting suspicious about your location. The game contains over 150 missions, various sniper rifles to unlock, leaderboards, and it also has some strategy elements. If you like your action a bit slower paced, this a very good option. The nostalgia factor also adds to the appeal.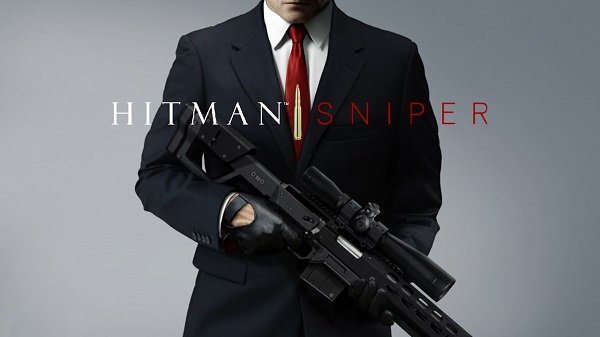 Source: androidpolice.com 
5. Into The Dead 2
Price: Free (In-App Purchases) on Google Play
Into the Dead 2 is one of the newer FPS games. It features a lot of the same mechanics from the first. You run through fields of zombies to survive. This time however, the focus on action adventure mechanics has increased. The player gets a ton of weapons to unlock and upgrade. This variant also includes some strategy elements and dog companions as well. The graphics are above average. It also plays well for being a mobile game and contains multiple endings. For a mobile shooter, it has a surprising amount of depth.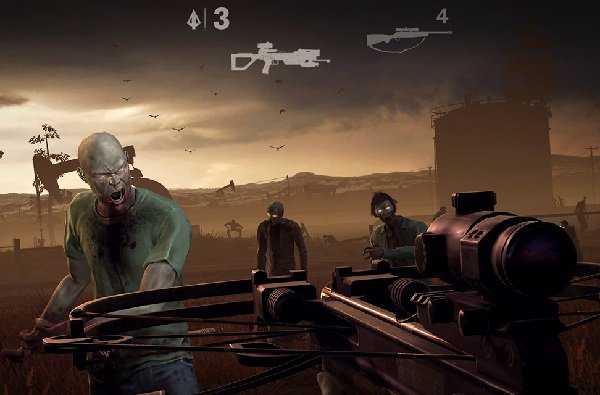 Source: thenextweb.com
6. Modern Combat 5
Price: Free (In-App Purchases) on Google Play
Modern Combat 5 is among the most popular and mainstream FPS games on mobile. The game comes with some decent graphics, tons of content, online multiplayer and more. Its popularity virtually guarantees that there is always someone online to play with or against. It also comes with a campaign mode, six different character classes that you can level up and customize and support for hardware controllers. It all adds up to a very solid experience.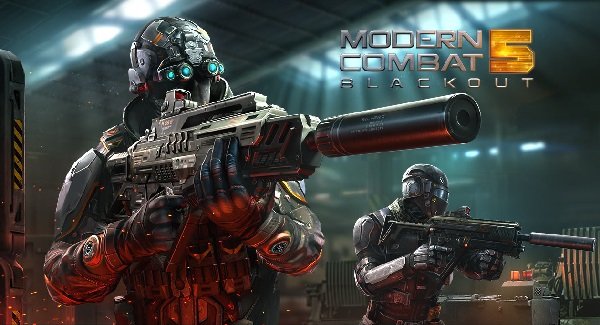 Source: gameloft.com 
7. Morphite
Price: Free on Google Play (Full Story Mode Unlockable For Pay)
Morphite is one of the newer FPS games and probably one of the best mobile shooters of 2017. It's kind of like a mobile No Man Sky. You explore randomly generated planets with various landscapes and creatures. There is also a story line. The free version lets you explore as many planets as you want. However, you only get a few of the story missions. The full version is a single in-app purchase. No biggie.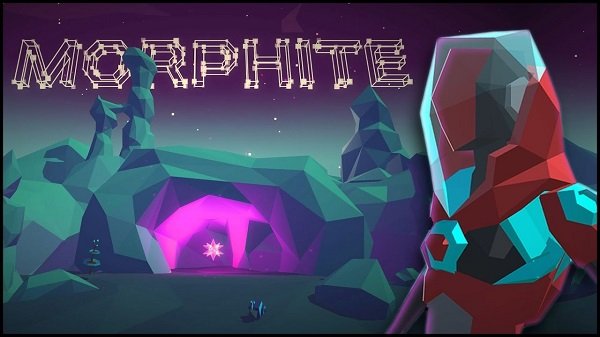 Source: aurorareviews.com 
8. Nova Legacy
Price: Free (In-App Purchases) on Google Play
NOVA Legacy is the latest title in a franchise of popular FPS games. It's a sci-fi shooter that comes with a full campaign mode, decent graphics, several game modes, online multiplayer mode and much more. You can even craft and upgrade your weapons, like Fallout 4. Some of its tertiary features include leaderboards, character customizations, and death cam replays in multiplayer mode. Its file size is a bit on the higher side, but not a detriment in any way.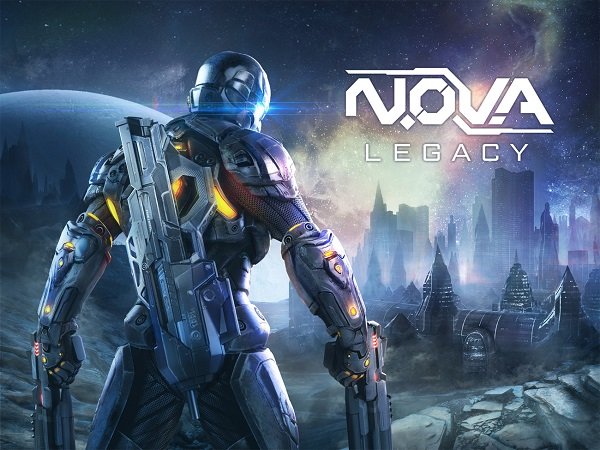 Source: artstation.com 
9. Critical Ops
Price: Free (In-App Purchases) on Google Play
Critical Ops is one of the newer FPS games. It's technically still in public beta without a full release yet. In this one, you can choose to be part of an anti-terrorism unit and stop destruction or play as a terrorist and cause destruction. Kind of like Rainbow Six. It features online multiplayer modes, leaderboards, and decent graphics to create a pretty complete overall experience. Do give it a try.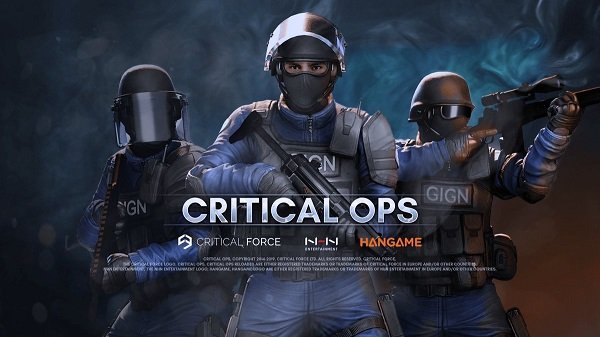 Source: twitter.com