The return of our Olympians has turned India into a grand party. With huge crowds gathering at airports and blocking city roads, it was indeed a spectacle to witness a whole wave of people, all charged with delight and inspiration.
While we're all celebrating their feats, we also need to know the journeys they've undertaken to get where they are today. For these journeys are studded with determination and hard work that's sure to fuel everyone up with oodles of inspiration and motivation. 
While we are aware of the heroic journeys of Abhinav Bindra, PV Sindhu and Sakshi Malik, there are a whole lot of other Olympians whose stories can give our lives an entirely new perspective.
Like the above mentioned medalists, we believe the stories of these 9 athletes also deserve to be projected on celluloid. Since it's a season of biopic films in Bollywood, how about movies on these journeys as well? They'll be nothing short of masterpieces!  
1. Manish Singh Rawat
He's a part-time waiter from Uttarakhand. His story isn't just about overcoming difficulties but also about representing India in Racewalking, a not-so-popular sport in India. From being laughed at every time he would train for racewalking to supporting a family of six with the ambition of going for the Olympics, Rawat's struggles have been immense and he has faced them all like a true champion.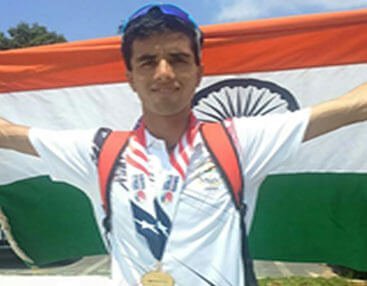 2. Dattu Bhokanal
With a country that reserves its obsession for cricket, a sport like rowing is probably the last thing that we pay heed to, and that is just unfortunate. But Dattu Bhokanal is one man who single-handedly took the task of not only representing but also performing exceptionally well at the Rowing event during in Rio. Being the only Indian rower, Dattu hails from a small village and from farming to labour work, Dattu does everything he can in order to support his family. While he was in Rio, his mother was unwell back home, but he fought like a true sportsman and finished 13th, which is the highest feat an Indian rower has ever achieved at the Games.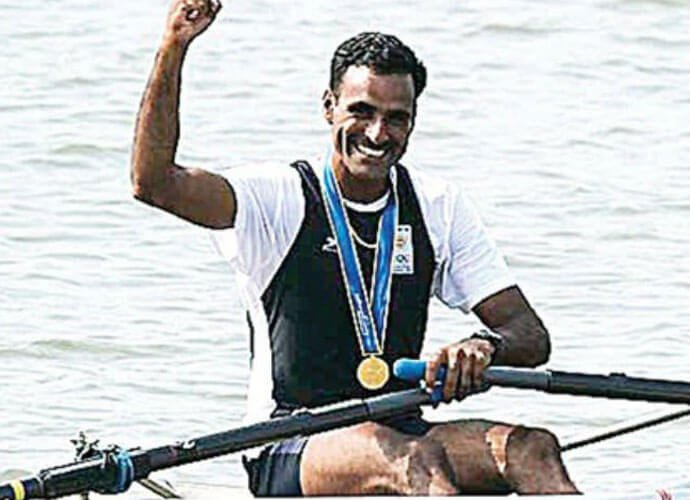 3. OP Jaisha
India's very own Marathon star, Jaisha has time and again broken her own records on the track. She is one of the few athletes who have defied the general 'age norm'. She is presently 33 and her story is everything you need to hear about, especially when your life comes to a halt. There were times when Jaisha had to survive on a bowl of mud, and grain for her was a luxury. This, followed by many other instances of financial hardships and exhaustive family commitments, resulted in Jaisha's sporting career coming to a standstill. But she refused to give up. She took up the challenge of getting herself back in the game, and she went at it with all force!
4. Dutee Chand
Chand's story is proof that nothing is impossible. After the legendary PT Usha, Dutee Chand became the only Indian woman to qualify for the 100 meters event at the Olympics, which by the way happened after a long gap of 36 years. Apart from all the hardships that she went through while training, Dutee faced something unusual on her journey to fame. She was born with hyperandrogenism, which results in increased testosterone levels in a woman's body. It was because of this condition that Dutee failed the 'gender test' and, even worse, was classified as a man. After being barred from participating in the Commonwealth and Asian Games, Dutee began her fight against this derogatory law and won it like a true champion.
Her war was bigger than anyone else's and more people should know about it.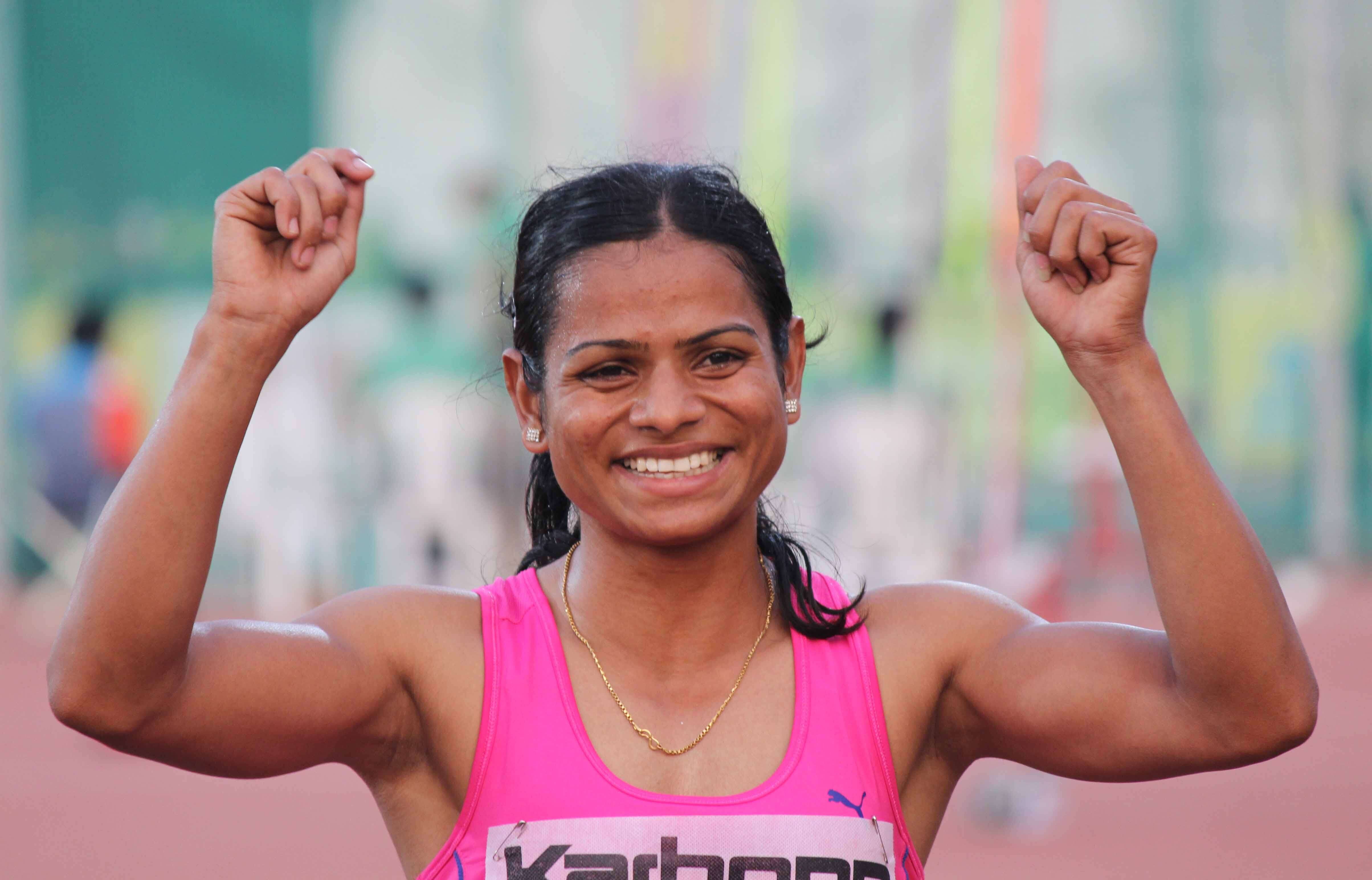 5. Gopi Thonnakkal
Gopi's career as a marathoner started with an incentive of the Government's Breakfast for Tribal Students Scheme. The food motivated him to attend school and that's when his PT teacher, KP Vijayi, discovered his in-born talent. This is a heartwarming tale of a beautiful teacher-student bond from a small village in Kerala. Vijayi took upon herself the task of training Gopi for the toughest of challenges by making him stay at her house. His days would involve rigorous training coupled with immense motivation by his teacher, who he respects like his mother. His entry into the Olympians' squad happened by chance when he was pace-setting for an Army marathon runner and managed to do phenomenally well, leading to his nomination.
From Kerala to Rio, Gopi has seen it all and we would like to witness it too.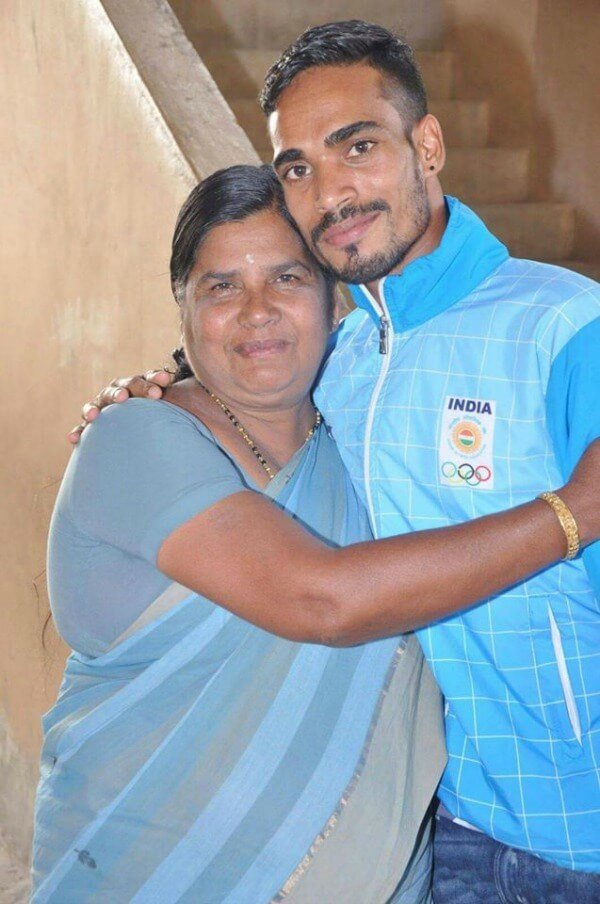 6. Manoj Kumar 
Manoj Kumar's journey is a reflection of a beautiful relationship between two brothers. Manoj hails from Rajound village, Haryana, and he actually started off as an athlete. His elder brother Rajesh Kumar, was an emerging boxer, who was ignored during the national selections. This is when Rajesh fought against injustice by training his younger brother Manoj in boxing. Rajesh also made their youngest brother Mukesh shift from Judo to Boxing, and the three of them became a fearless power-packed trio. 
Ever since Manoj was initiated into the world of boxing by his elder brother, he has never looked back. Now that'll make for a gripping biopic. Move over Sultan!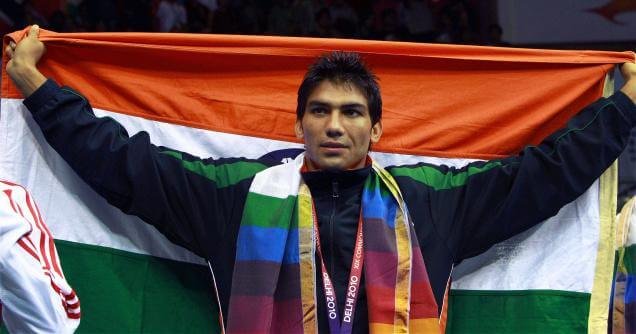 7. Tintu Lukka
Hailing from a tiny village in Kerala, Tintu has time and again proven her capability at international sporting events. In spite of her humble upbringing, Tintu was never barred from chasing her dreams, and for that, a major chunk of credit goes to her mother, who herself has been a state-level long jump athlete. Lukka has been privileged enough to be trained by PT Usha. But with such a privilege came hours of exhaustive practice sessions and lessons because that's what happens when you learn from the best!
If a biopic is ever made on Tintu, it'll be fascinating to see PT Usha as a teacher, because she has played a major part in Tintu's life.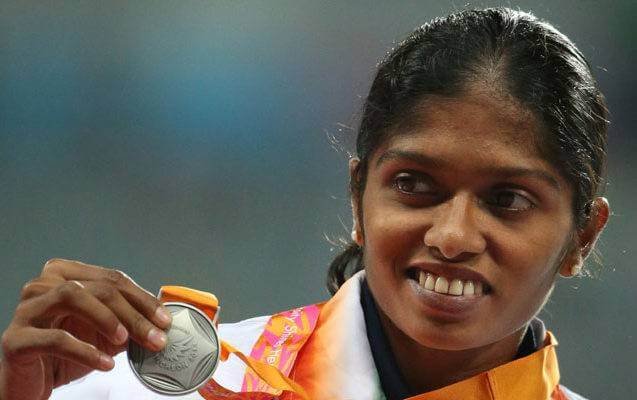 8. Mairaj Ahmad Khan
Mairaj comes from a Sunni Muslim family and is the first Indian to win an Olympic quota in the discipline of shotgun skeet. He was introduced to shotgun shooting by his uncle and Khan's futuristic outlook towards life made him take up the sport as his career. Skeet is actually a discipline that does not have many participants in the world, which makes it a field full of opportunities. On his behalf, Khan is doing everything to make this sport big, by training aspiring shooters through MAK Shooting Foundation. 
Khan believes in sharing the wealth of knowledge that he holds and that's something not many do. A biopic on him can show us a whole different side to sports, by introducing us to a lesser-known discipline.
9. Lalita Babar
Her story begins from the water-deprived region of Satara, where Lalita was born in an impoverished family. Lalita learnt about the hardships of life quite early and that is when she discovered that running and winning races could earn her some money. Earlier she used to run to far-off wells to fetch water and eventually she started to run on the track, where she explored her options from half marathons to 3000m races. Slowly her motive of earning a buck was replaced by that of earning respect in the eyes of her fellow villagers who were extremely critical of her life choices. 
From a disapproving society to her family's economically-deprived conditions, Babar's biopic would make you challenge yourself, every time you see it.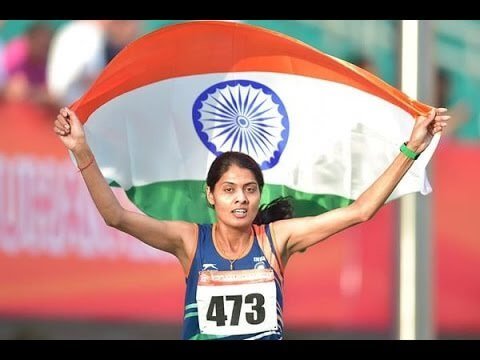 Our country holds many such inspiring stories and these are only a handful of them. Slowly the state of affairs concerning sports is seeing a positive change, but there's still a long way to go. Films inspired by these sportspeople will definitely help the cause, and we believe that Bollywood should definitely do something about it. 
They made us proud, now it's your turn Bollywood!