We all know that India's cricket captain Virat Kohli and actress Anushka Sharma have been together for a while now. They have made the public appearances together countless number of times. They both respect each other's professional domain and have sung mutual praises in equal measure.
But the only thing conspicuous in their so-called public affair was acknowledging their relationship. This valentines day though, things were a little different as the couple thought it was time to finally admit they were more than just friends.
Virat for the very first time shared a heart-warming picture with a mushy message.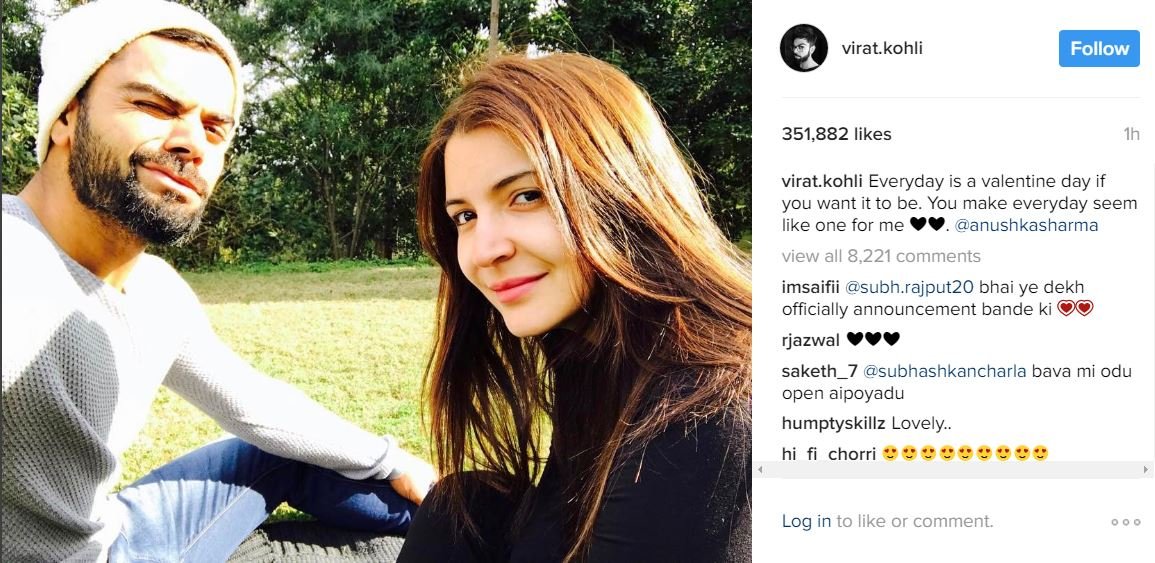 Like one guy on Twitter said, "Earlier Virat was a chase master, now he is the cheese master."