Harvey Weinstein, one of the biggest Hollywood producers, has taken a bold anti-Trump stand bang in the middle of Oscar season.  The Harvey Weinstein Company are the producers of the LION, which has received 6 Oscar Nominations. The film stars Dev Patel, Nicole Kidman, Rooney Mara and 8 year old Sunny Pawar in pivotal roles. 
This is the advertisement that the producers of the film brought out in one of the leading newspapers of USA. 
  "It took an extraordinary  effort to get the 8 year old Sunny Pawar a visa so that he could come to America for the very first time. Next year, that might not be an option".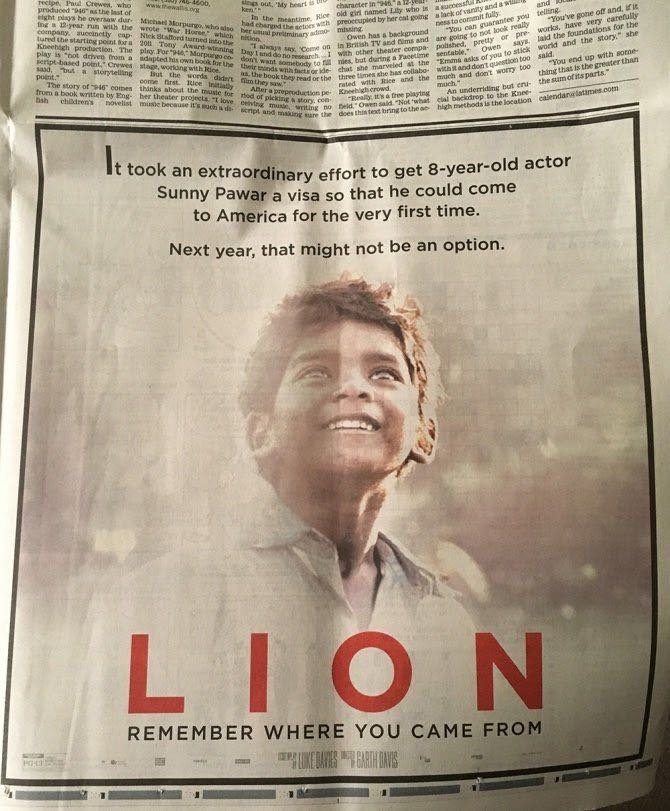 The Garth Davis-directed film stars other Indian origin actors such as Dev Patel and Priyanka Bose. The advertisement refers to the recent immigration ban on seven predominantly Muslim countries called for by Donald Trump.  
With inputs from PTI
Watch the trailer of 'LION' here: