Aamir Khan kept his promise of gracing the auspicious occasion Geeta Phogat's marriage in Haryana. He plays the role of her father in the upcoming biopic Dangal. 
The marriage was held in Balali, Haryana this Sunday. From Dangal's cast, actress Sanya Malhotra and Sakshi Tanwar were also present at the wedding.
Here are some pictures from the wedding: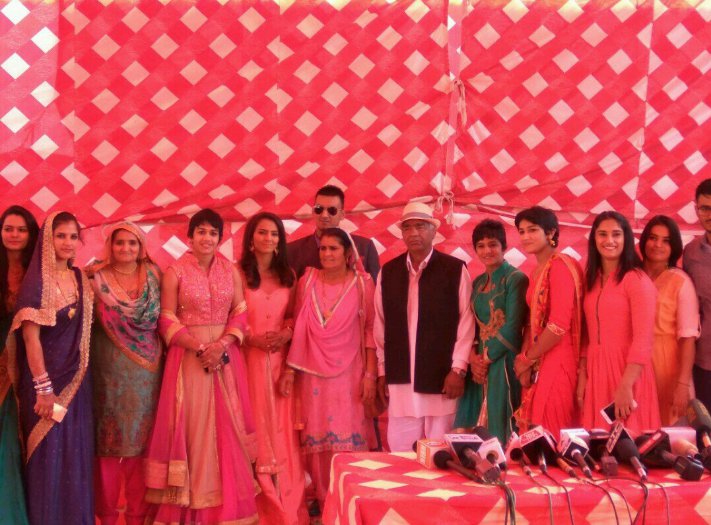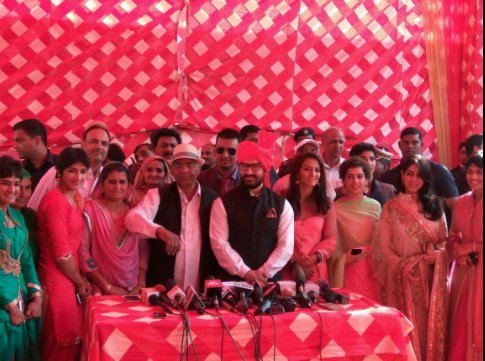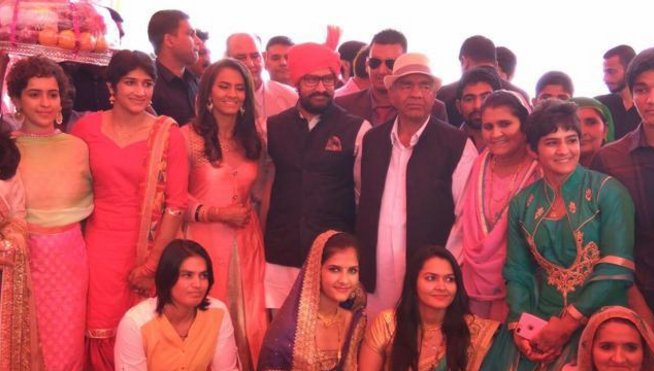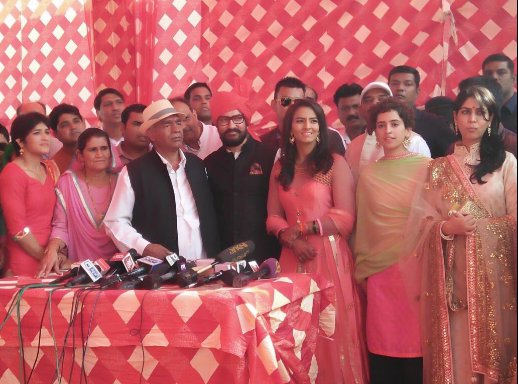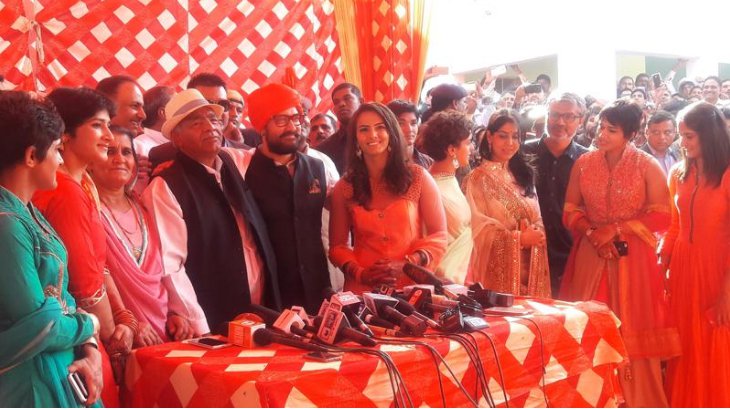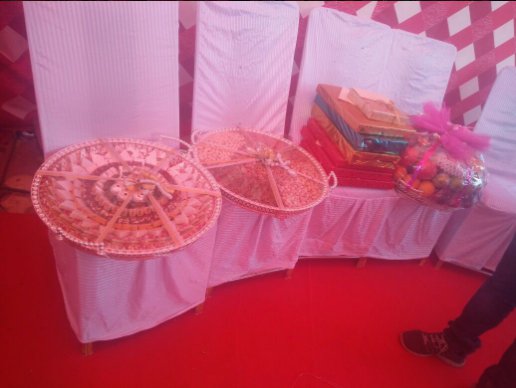 During the shooting, the cast got emotionally attached to Wrestler Mahavir Singh Phogat's family especially Aamir Khan. Aamir even gifted Geeta with her wedding outfit, but it was politely refused by the bride as the dress in question is symbolically presented by the father of the bride only. Geeta was more than elated by his presence only.
Dangal releases on 23rd December.
Watch the Trailer: