Superstar Aamir Khan turned 52 today and like every year, this time too he was seen celebrating with the media.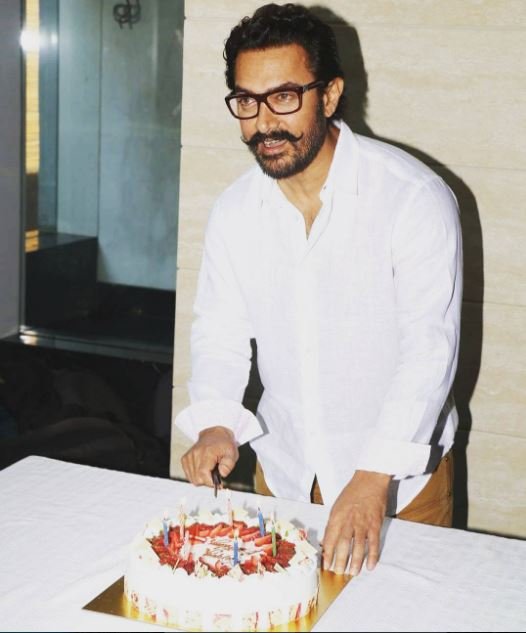 Not only did the Dangal star cut his birthday cake in front the media but also spoke at length on a number of issues including the alleged existence of nepotism in the film industry during a press conference held by him on Tuesday morning in Mumbai.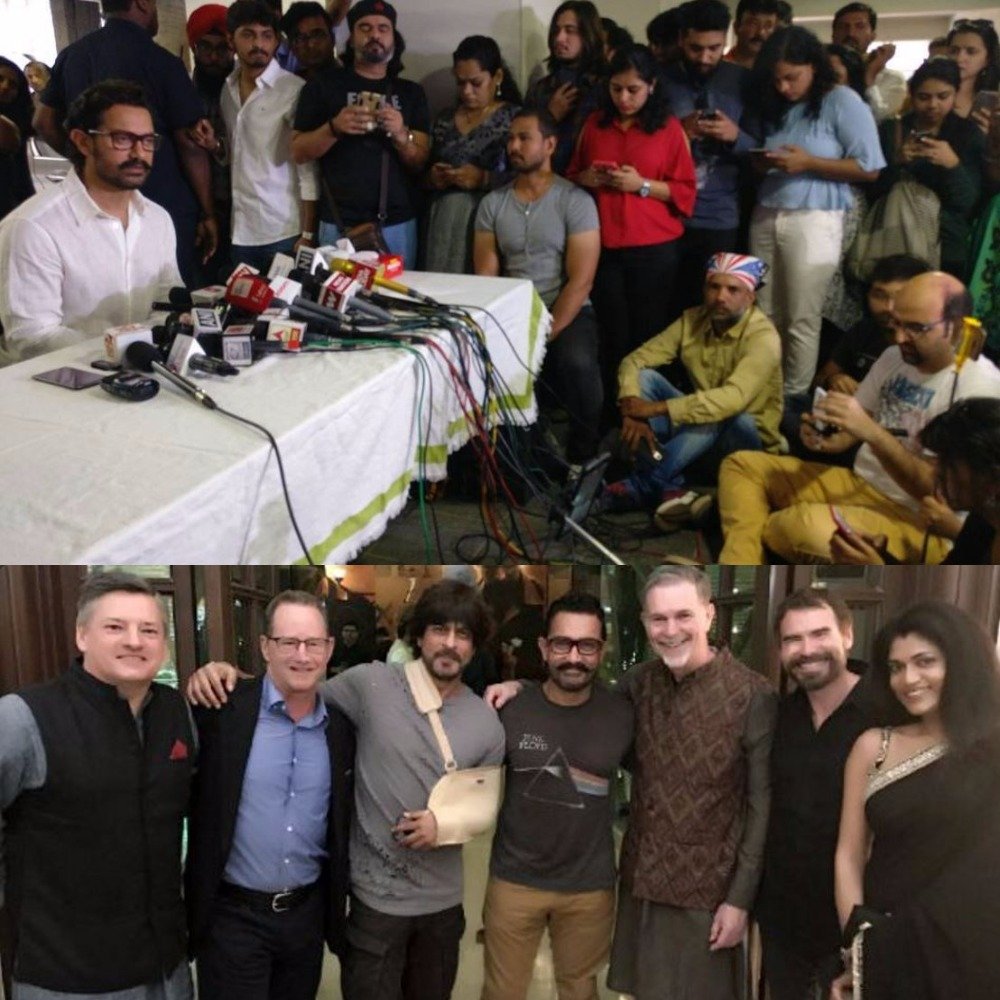 For 'Mr Passionate', work and emotions doesn't go hand-in-hand. He believes that emotions have their own place and role to play. It is human nature to help those who are close to you, the actor feels but he tries not to mingle emotions with work. "I think its a normal human tendency to try and help people who you love and care for. It doesn't have to be someone who is part of your family, it could be someone you care for. Its a very natural emotion. But, I try to make sure that in my work, I don't let it interfere. As a creative person, I am responsible to my audience and I give huge importance to that. I try not to bring in emotions in my work," said the actor 
Rumours about his collaboration with Shah Rukh Khan on a project was one of the topics he was asked to speak on. But, while clearing the air about the recent picture featuring him alongside Shah Rukh Khan and Netflix team, Aamir Khan said his meeting with SRK was 'casual' and the duo did not discuss any projects. "No, I met him (Shah Rukh) twice in the last few months. Once at Ajay Bijli's party, where we met after a long time. It felt wonderful spending time with him. Recently there was a get together at his place. We are meeting casually, just as friends. We haven't discussed work," Aamir said.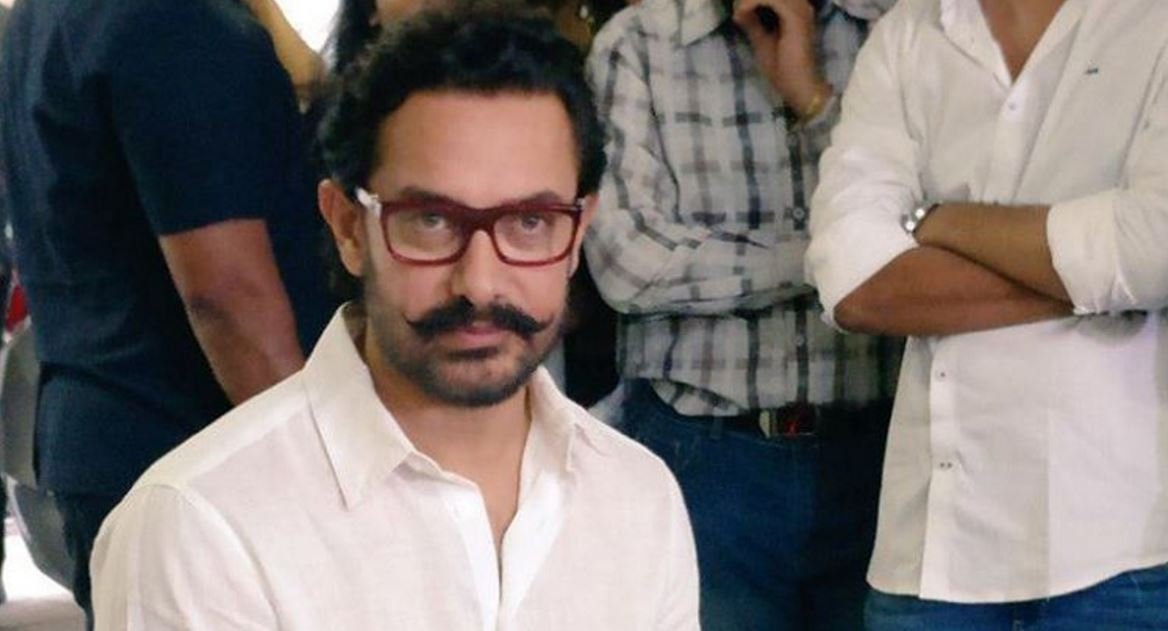 Going by the buzz, the actor has been approached for a biopic titled Saare Jahan Se Achcha, based on the life of the first Indian to fly into space Rakesh Sharma. However, the 52-year-old actor said that he has not signed any film. Aamir also said that he's not only focusing on his forthcoming Thugs of Hindostan but is also excited to work with Mr Bachchan. "This year I am very excited for one thing. I am a fan of Amitji and this is my first chance of working with him. I am so excited… The kind of actor that he is, the level that he has… I am sure I will learn a lot from him and it will be a very memorable experience for me," Aamir says.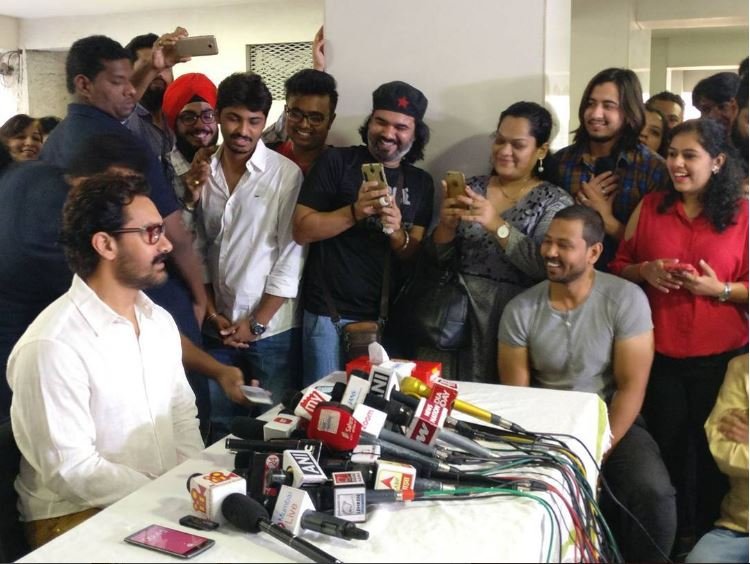 Aamir also said he will never join politics but will always be vocal about important issues. Adding to this, the Dangal star said that he has never given an opinion carelessly and will continue to speak his heart out but in a careful manner. "I have always been careful, I don't think I've been careless in giving my opinion on matters. I have always been careful and will hopefully continue to be so, but also continue to say what I feel," Aamir told PTI.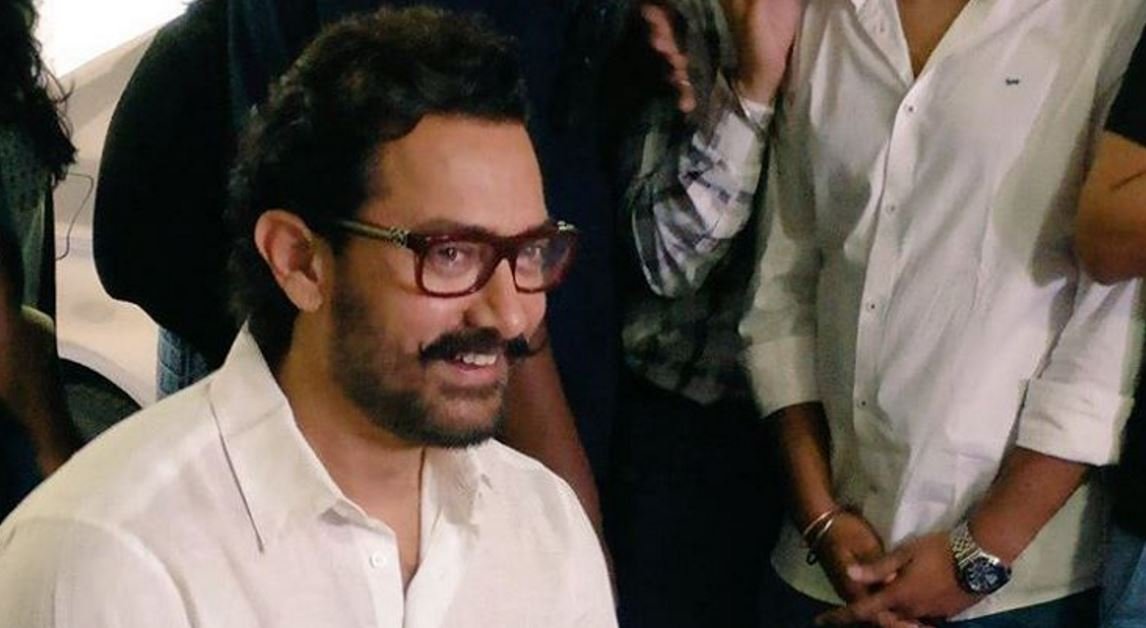 Khan feels that he can contribute a lot more within his space of being an artist than venturing into politics. "Politics is not for me. I feel there's a lot I can contribute, staying in the creative field that I am in. As an artist, a creative person, there's a lot I can contribute to society, to the nation. I would like to do that from where I am, I don't want to change that," he said.
Here's how he celebrated his birthday with media: 
With inputs from PTI.
(Feature Image Source: Instagram/aamirkhanallindia)