"Life is a race. If you don't run fast, you will be like a broken andaa!"
If you've seen 3 Idiots, you probably know this dialogue that Aamir Khan sarcastically utters, every time somebody flips their shit over academic pressure. But to be honest, everybody goes through a phase where we find ourselves running in all directions trying to do anything and everything that can contribute towards the making of a respectable CV.
So, if you're stuck in one such phase or are simply whiling time away, here's a kickass internship opportunity. Hindustan Times has recently reported that Aamir Khan would want to hire two interns every year in order to help them understand the dynamics of the movie business. 
This idea was planted in Aamir's head by his two young co-stars Fatima Sana Shaikh and Sanya Malhotra, who will be seen playing the role of his daughters in Dangal. The two girls wanted to intern with Aamir and he warmly welcomed them to do so. The two girls will now be exposed to everything that Aamir does, while they train under Mr. Perfectionist's supervision.
Fatima and Sanya will be with his team till March, next year, after which Aamir plans to get two new media interns. So, if you believe that working with Aamir is your calling, all you've got to do is contact his Mumbai office. 
But since that's going to happen only next year, here's something for you to think about for now. 
We imagined what it would be like working as Aamir's interns and while trying to solve the mystery in our heads, came up with some plausible situations.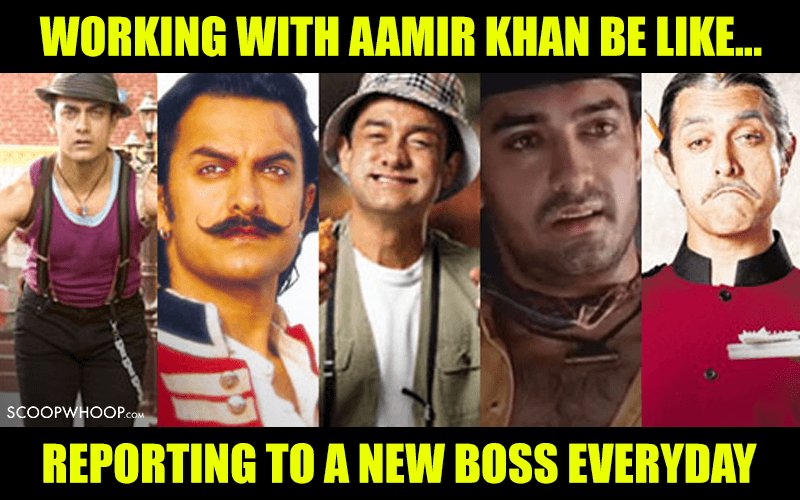 Apply if you look like him!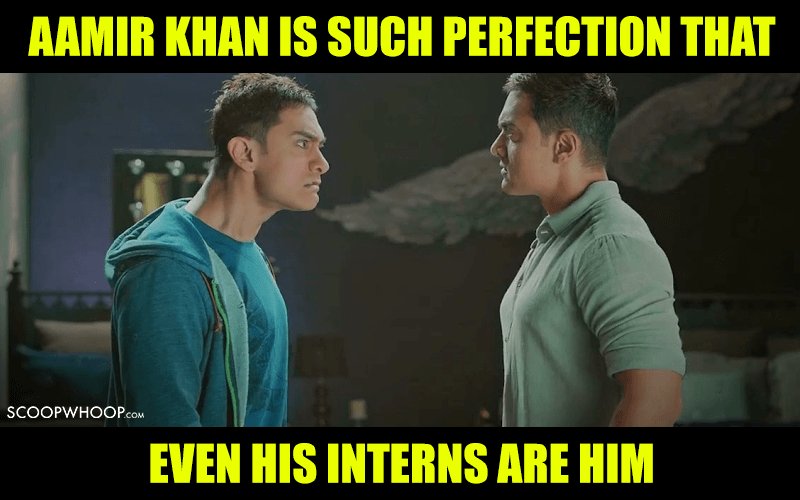 Now, you don't want to be involved in any national controversies, right? So, why not learn from someone who has been there and done that?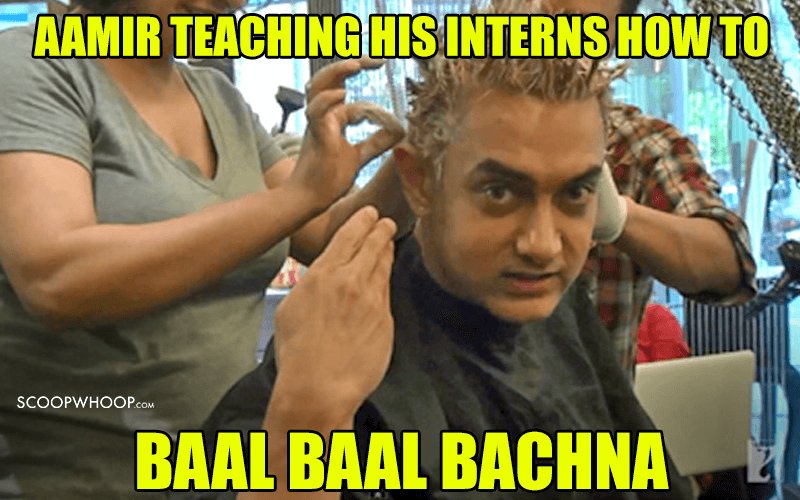 If you are planning to apply, please don't be this guy!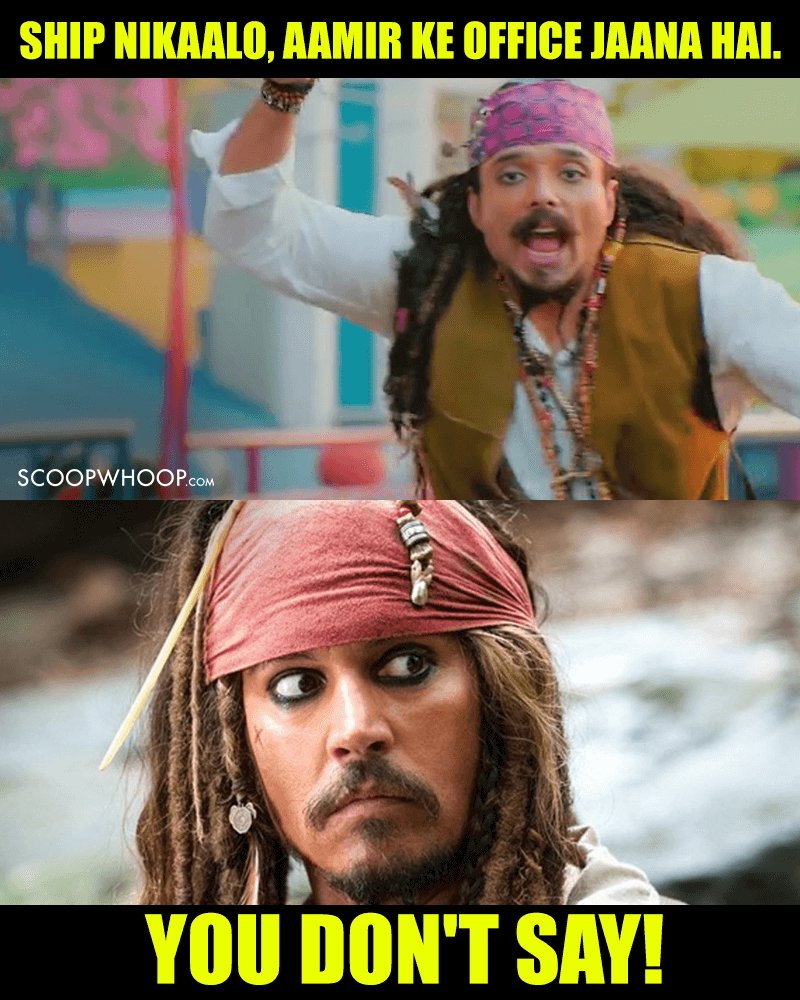 Gotcha right there!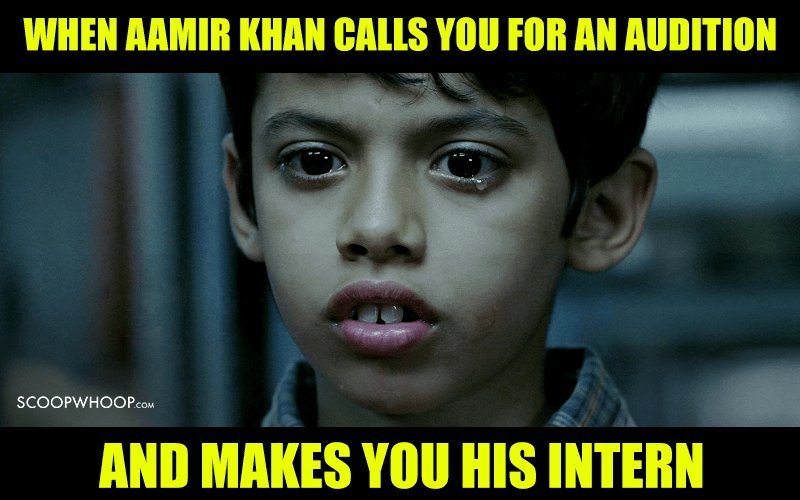 Aamir calling for applicants like: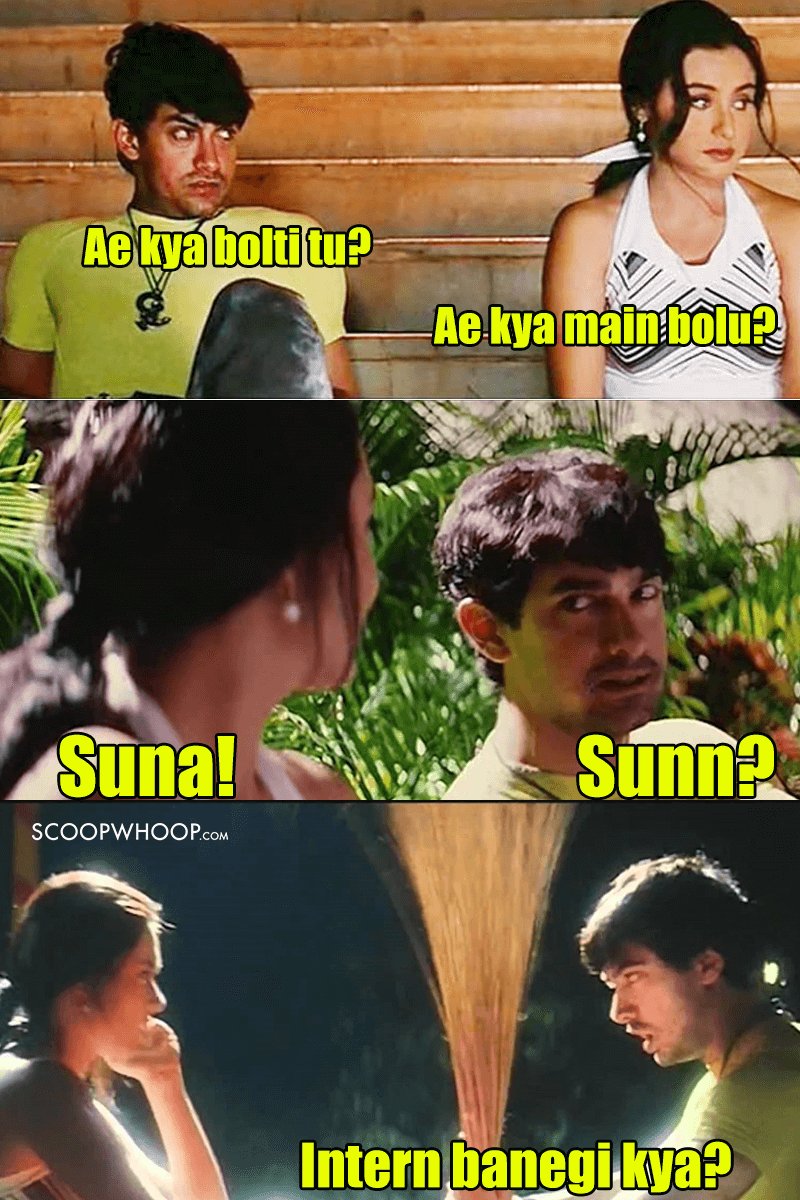 Thoda kuchh aata hai Bae, tum nahin samjhogi!
Who needs money when the wealth of knowledge is supreme? 
*Eats roadside vada pao for dinner every night*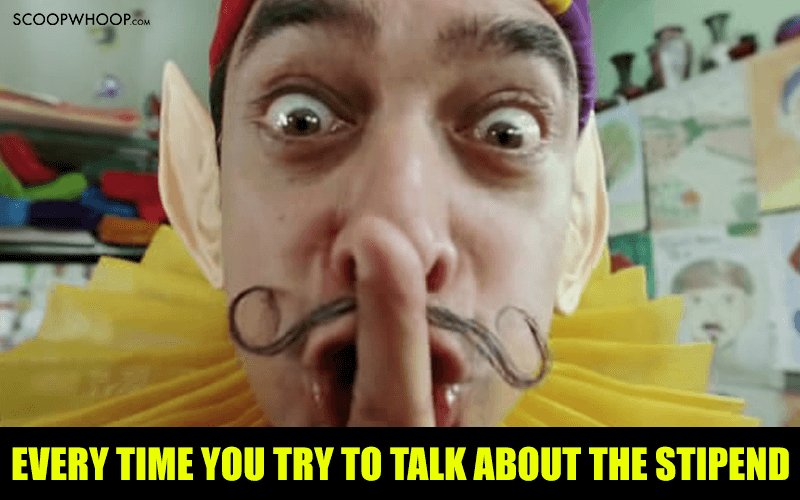 If any of you get selected, please avoid this. It'll be too embarrassing to handle!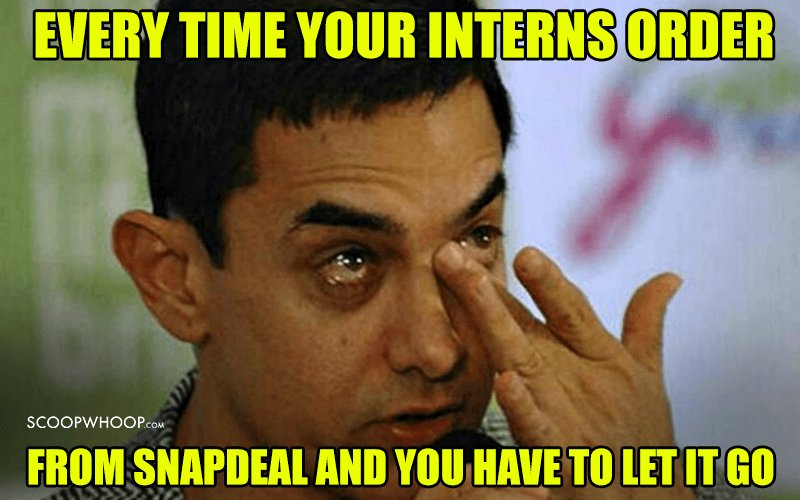 And maybe this is when you become a permanent employee.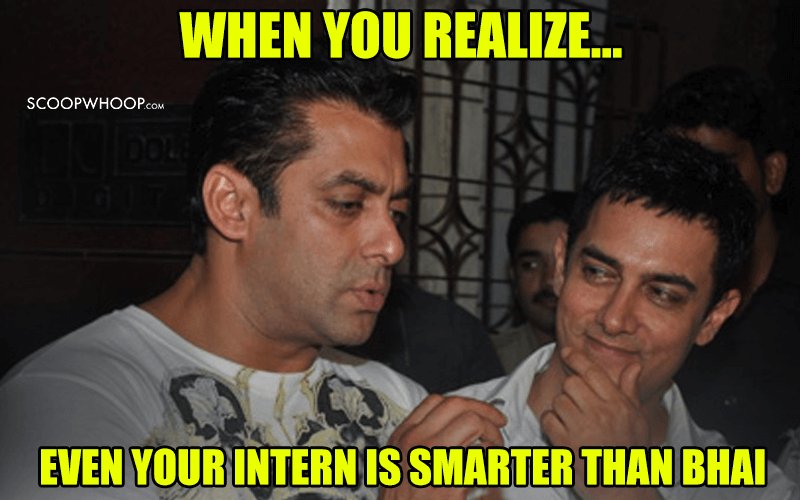 This was our take, do let us know what it actually is like to be Aamir Khan's intern if any of you ever manage to get there!
Best of luck!