Let's get one thing out of the way. Dangal is a film built on simplicity, rock-solid single-mindedness and an unswerving sense of good. Which is why, in these uncertain times, it will soar.
But is it really the film that it could have been? The answer to that, unfortunately, is a firm no.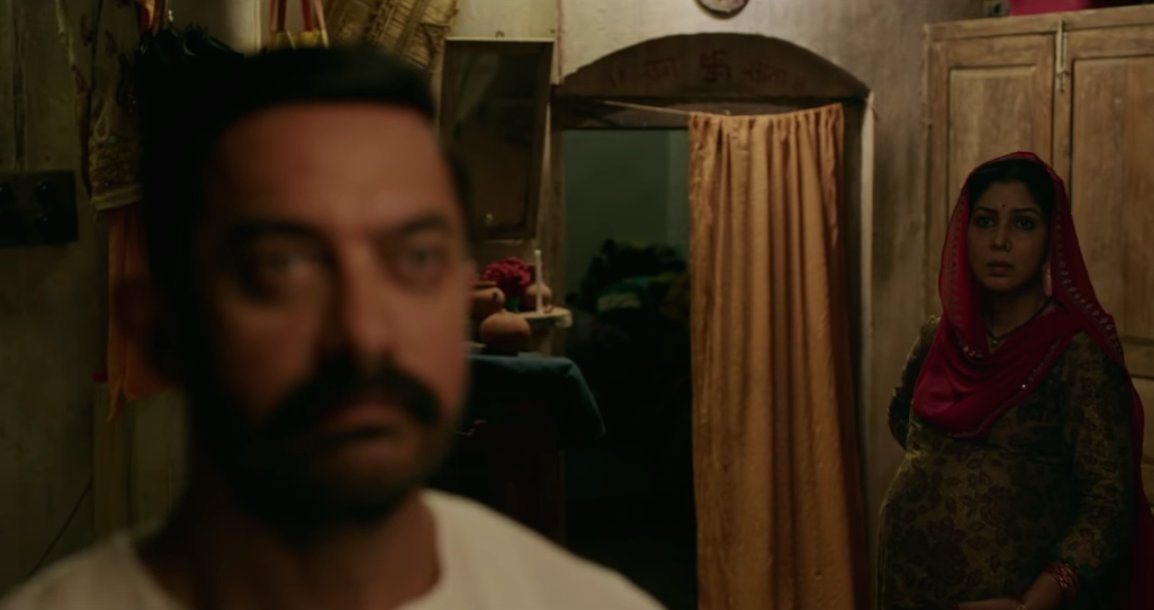 Dangal, as a biopic, does the unforgivable and ends up being a star vehicle. It may be about the "incredible journey of the Phogat sisters", as Mahavir Singh Phogat (Aamir Khan) himself says in one of the most crucial scenes of the film, but the hero of the piece is Aamir Khan. 
The thing about sports biopics is that they have a set template. It's always going to be a story of the underdog who triumphs all odds. No one cares about a mediocre player's journey to anonymity. The audience already know how the story will end, the trick is in telling it well. While telling the story of the Phogat sisters, Tewari follows the most obvious template. 
In the Balali village in Haryana, Mahavir Singh Phogat is a name that commands respect. He is a legendary wrestler, who almost brought worldwide glory to the village.  Years later, a past-his-prime Phogat is still itching for the glory he was denied. Now he wants a son he can train to wrestle for the country. But instead he has had four daughters.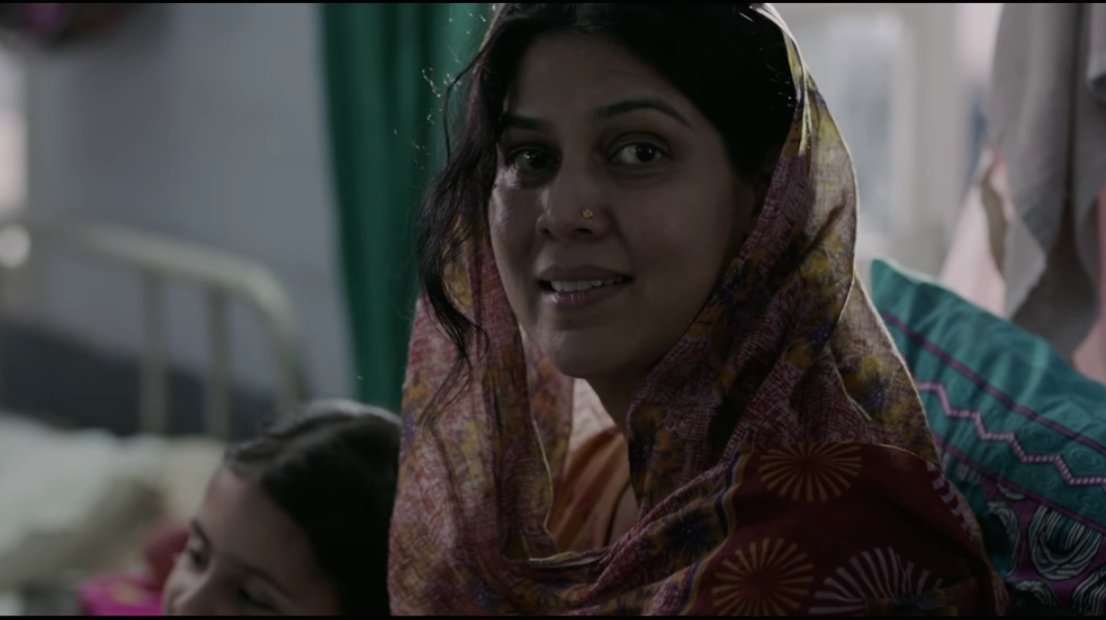 This makes the Phogat household a family in waiting. 
Every time wife Daya (Sakshi Tanwar) holds up a baby to Phogat, you can see the trepidation in her eyes, the dismay in his face. These are the most poignant moments of the film and you wish Tewari had built upon those scenes, told us a bit more about the realities of the hinterlands of Haryana, a state which has the poorest sex ratio in the country. But we get very little of that.
One fine day, a disillusioned Phogat is confronted with complaints against his daughters. Two black-eyed boys in tattered clothes stand in front of him. They had made the mistake of calling the Phogat sisters names. Mahavir's eyes light up because he realises his choriyas are no less than choras.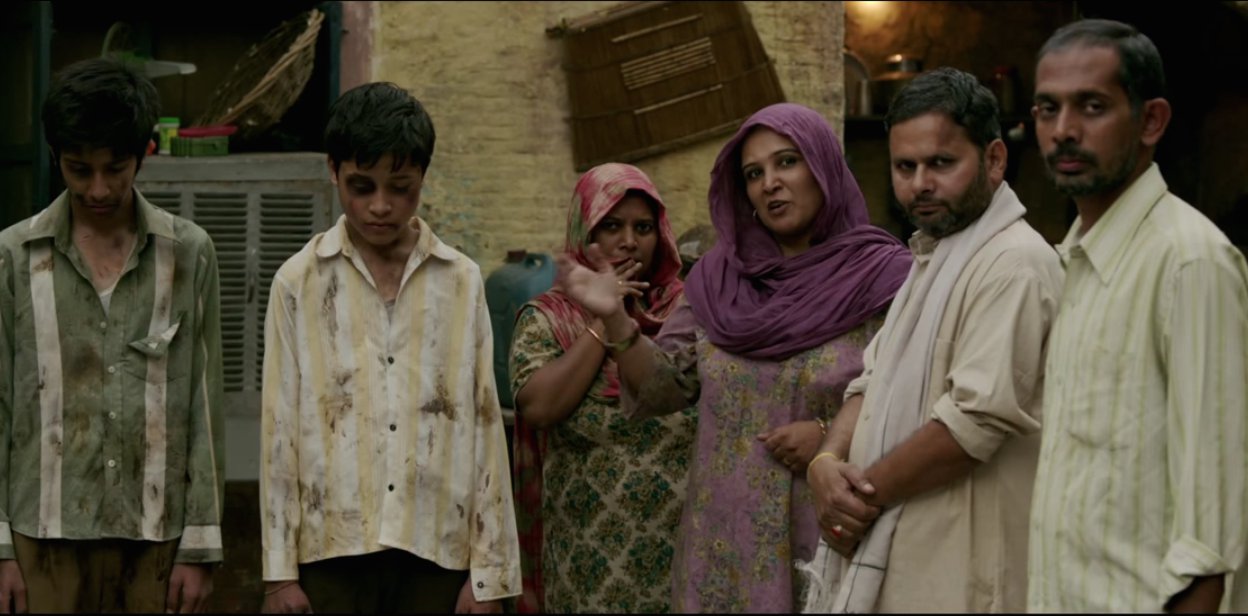 A father wakes up to his daughters and finally looks at them. He decides that he will groom them to be wrestlers. The decision is so spontaneous, so devoid of log-kya-kahenge hesitations, that you decide to embrace it wholeheartedly. 
Tewari decides to gloss over the kind of backlash the Phogat family must have encountered through a series of  pre-emptive scenes coolly nipping any worries in the bud. So guys lech at the Phogat sisters in shorts, but it's not as vulgar as what most women face.  An elderly woman also rebukes Phogat's wife for letting her husband do all this: "Beta diya hota toh aisa nahi karta!" (Had you given him a son, he wouldn't have indulged in all this madness).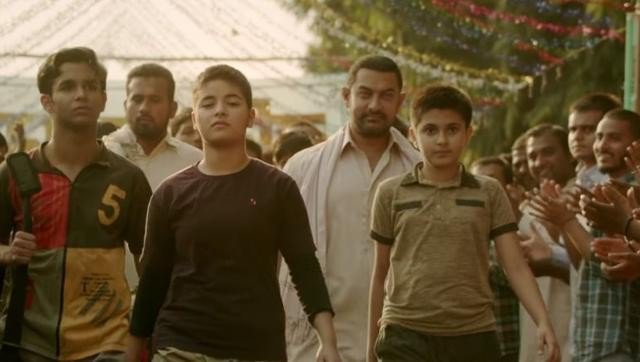 Somewhere in this story there is true grit — the scenes of  a young Geeta Phogat taking on male pehelwans across Haryana are meticulously choreographed. But director Nitesh Tewari, repeatedly, plays to the gallery. He keeps reminding us that this is an Aamir Khan film, at moments which should have been just about the sisters.
Even the adrenaline pumping wrestling scenes, which are duly explained to the uninitiated audience, end up being flat after a point of time. That's because the emotional impetus of the film is somewhat misplaced. 
Why should we care about the dav-pech (wrestling movements) in the ring, when we know that the real match is being played in Phogat's mind?
Yes, Aamir Khan towers over the film, with his much talked-about bulk, like a monument of credibility. He niftily switches between big crowd pleasing moments: like bossing around puny wrestling officials, telling his girls to toughen up or taking on a caricature of a wrestling coach to quiet scenes with his wife (an extremely likable Sakshi Tanwar). He is the life and soul of Dangal. But he is also Aamir Khan, whose pitch-perfect Haryanvi twang slips off like an errant towel ever so often, leaving you shamefaced.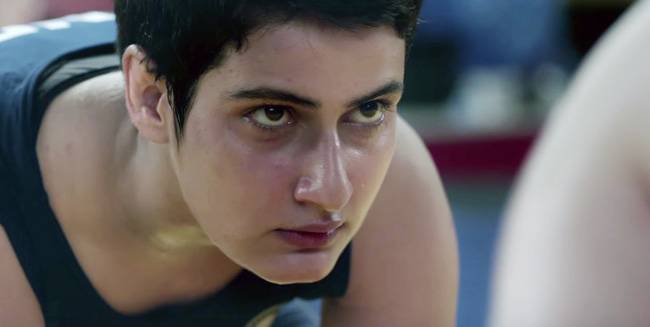 Which leaves us with the women characters, Geeta (Fatima Sana Sheikh) and Babita (Sanya Malhotra), who actually make the story seem more real. They leave you hoping that maybe there is another rich and complex story to be told about the Phogat sisters.