Bollywood actor Aamir Khan today said it was his dream to make sure that the water crisis in Maharashtra was solved for good within the next five years. He was speaking at Satyamev Jayate Water Cup Awards 2016. 
The competition judged water harvesting efforts of various villages. The actor and his wife Kiran Rao, along with the team of his popular TV show "Satyamev Jayate", have formed Paani Foundation, which works in association with the state government to find ways to end water scarcity.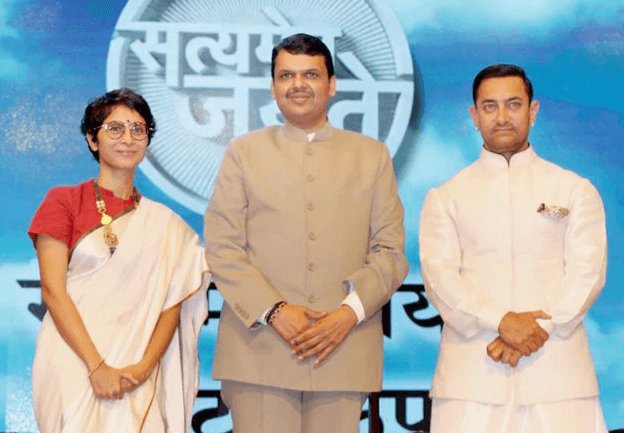 The first prize worth Rs 50 lakhs went to Velu village in Koregaon tehsil. Second prize of Rs 30 lakhs was shared by Khapartone and Jaigaon villages in Ambejogai and Koregaon tehsils, respectively. Radi Tanda in Ambejogai and Wathoda in Warud tehsils shared the third prize, carrying Rs 20 lakhs. 
The competition was held from April 20 to June 5 and villages were judged by the amount of water storage they created through water harvesting methods. The 51-year-old actor hailed the efforts of Chief Minister Devendra Fadnavis to make the state drought-free. "It is our dream to make Maharashtra drought-free in five years. And it is our good fortune that Maharashtra got a Chief Minister who has pledged to solve the water crisis. His political will is really strong," said Aamir.