When it comes to heist films, Bollywood hasn't fared particularly well.  
Yes, there are the Dhoom films but then, while they are extremely popular, they aren't exactly amazing in terms of quality. And sadly, while there have been other Hindi films set around elaborate robberies, not many of them are anything worth talking about. Case in point: Tees Maar Khan and Happy New Year.
However, there is one film pulled off a grand heist with such brilliance, it's still etched in our memory.
Yes, we're talking about Vipul Amrutlal Shah's Aankhen (2002).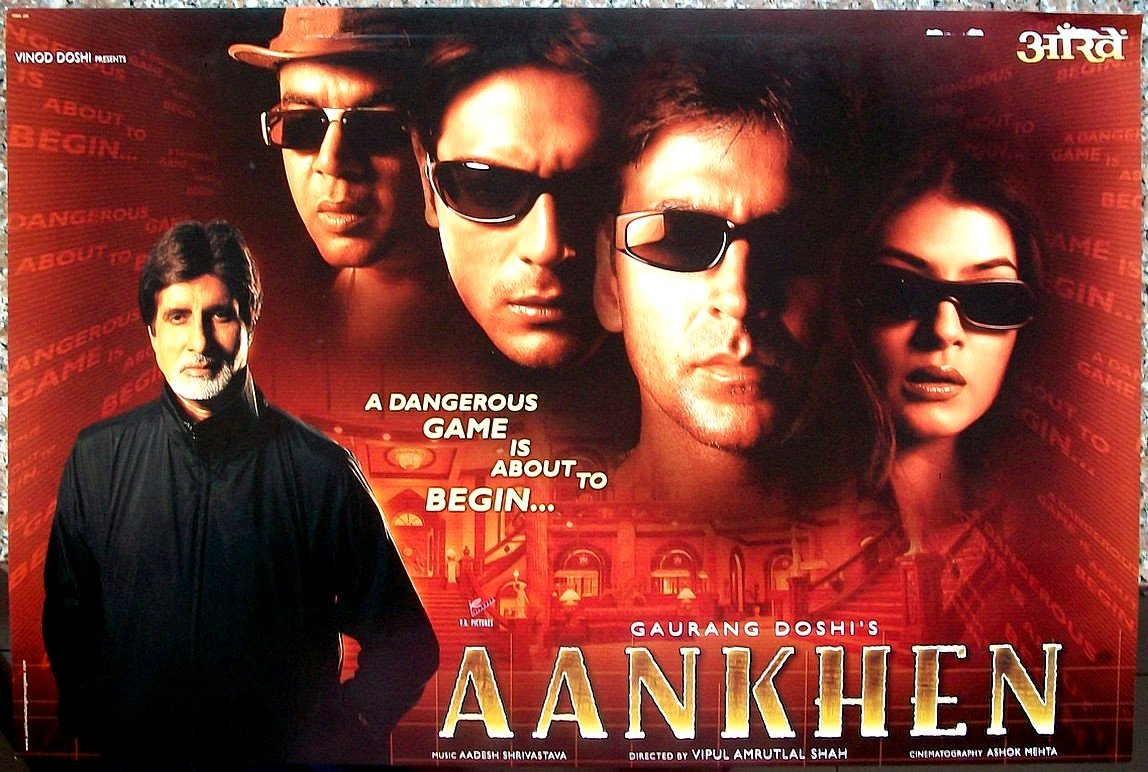 Based on Shah's own Gujarati play, Andhalo Pato, this film showed a well planned bank robbery by three blind men who are hired by a revenge-seeking ex-employee of the bank.
Amitabh Bachchan played the hot tempered trusted employee of the bank who gets fired because of his anger issues. He then decides to ruin the bank by executing a robbery that cannot be traced back to him. He hires a teacher (played by Sushmita Sen) and blackmails her into training three blind men who can execute his plan.
The characters of Akshay Kumar, Arjun Rampal and Paresh Rawal come from different backgrounds are are shown to have different motivations to be a part of the plan.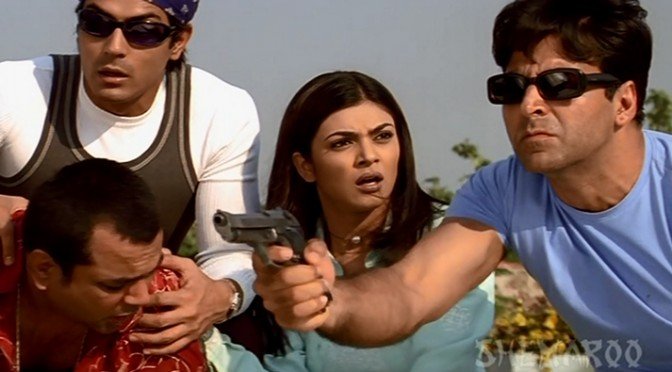 Their alibi is their lack of sight and their seemingly-perfect plan sounds almost impossible to execute.
They are prepped for months and when the final robbery scene unfolds, the audience is left in shock and awe.
The concept of the film was intriguing, mysterious and watching it unfold made us realise that we had never seen such a grand robbery on screen before. 
15 years later, we still haven't seen a heist movie that can be compared to this one.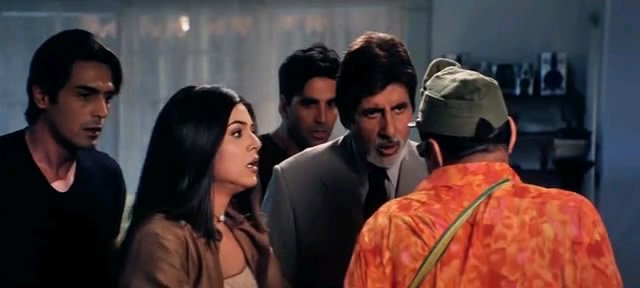 Not many know that the film maker actually shot two endings for the film. 
The Indian viewers got to see the climax where justice prevails while the overseas viewers saw the climax which left the story open ended.
The film's plot points were revealed just at the right time and the story's progression was such that kept the viewer interested until the end.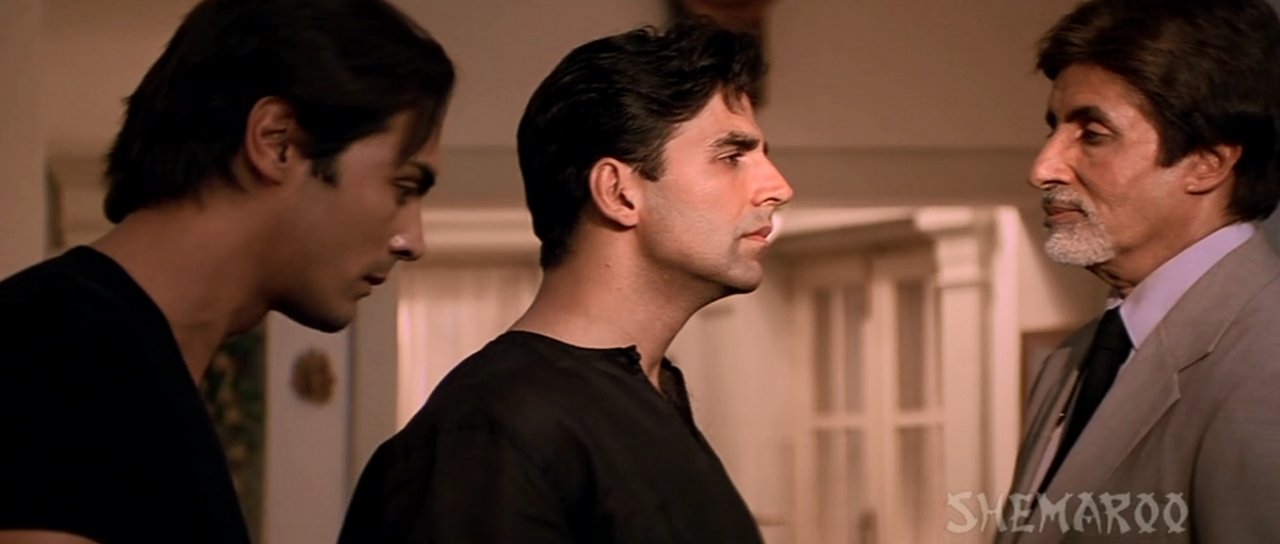 A film that deals with an elaborate crime might sound great on paper but its the execution of the film that really holds the audience. 
The film was well received by the audience and the performances of Amitabh Bachchan and Akshay Kumar were applauded. 
Even though Aankhen was declared a hit at the box-office, the film did not win any awards at the time.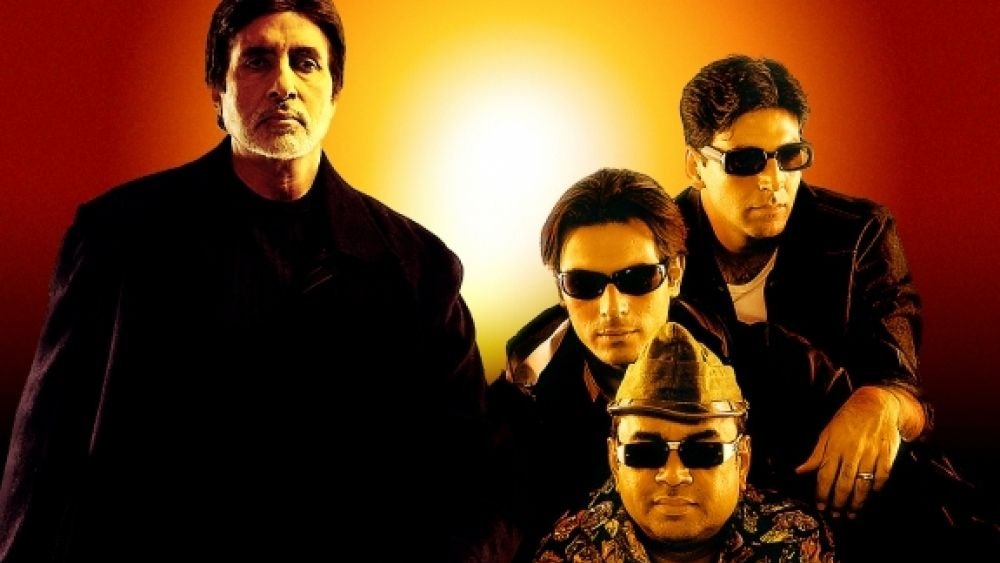 Though a sequel for the film has been announced, the producers haven't divulged much about it in terms of details. 
It has been 15 years since the film released but watching it all over again will still give you the same thrill you experienced watching it for the first time. 
And until there's another movie that shows a heist like this, Aankhen is certainly the best film of the genre.