I remember my aunt once telling me that I should take care of my skin when I step out in the sun because the last thing I want is for it to turn dark. 
She even went through the pain of writing down some homemade face pack recipes and the names of her personal favourite fairness creams. Because being fair equals being beautiful and being beautiful will land me a good husband. Though I still don't know if my future husband is busy applying fairness creams in the hopes of finding me one day, too!
We have time and again debated the unfairness of fairness that occupies the mentality of our people. Fairness creams rub it in our faces (pun intended) with their new packaging, revolutionary technology and claims of being 100% natural. 
For now, Abhay Deol is trying to prove all these unfair beholders (his colleagues from the industry) of Indian beauty standards wrong by sarcastically calling out fairness cream ads.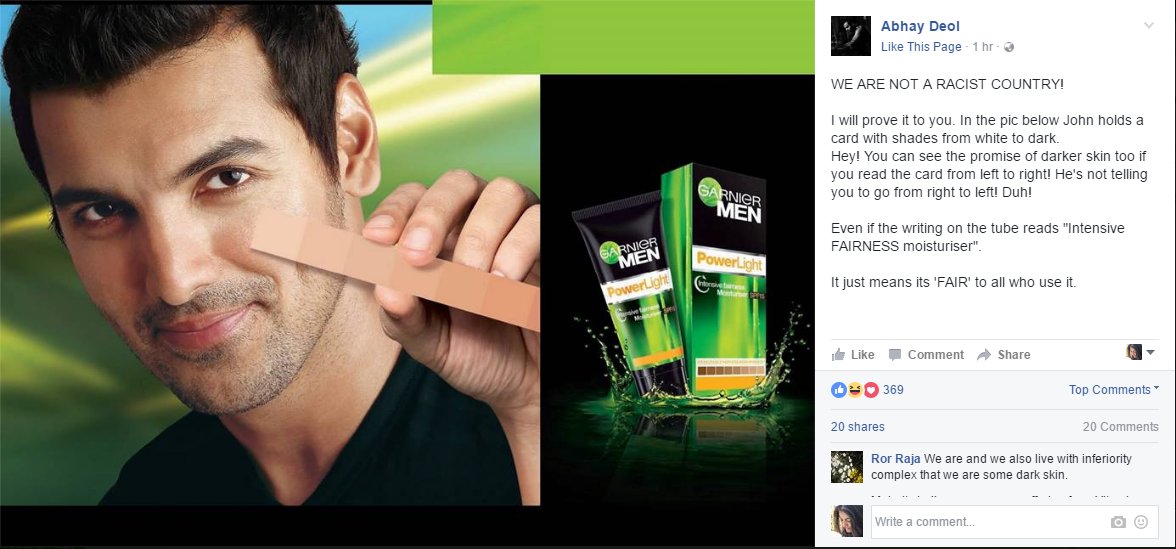 Here's him, calling out celebrities who endorse such products.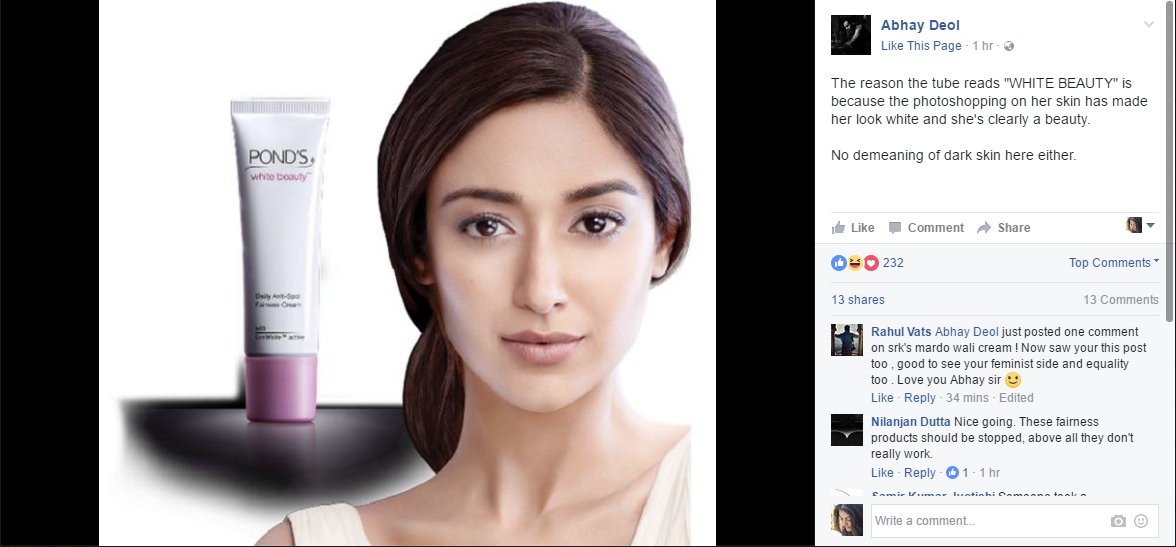 How about a lesson in history?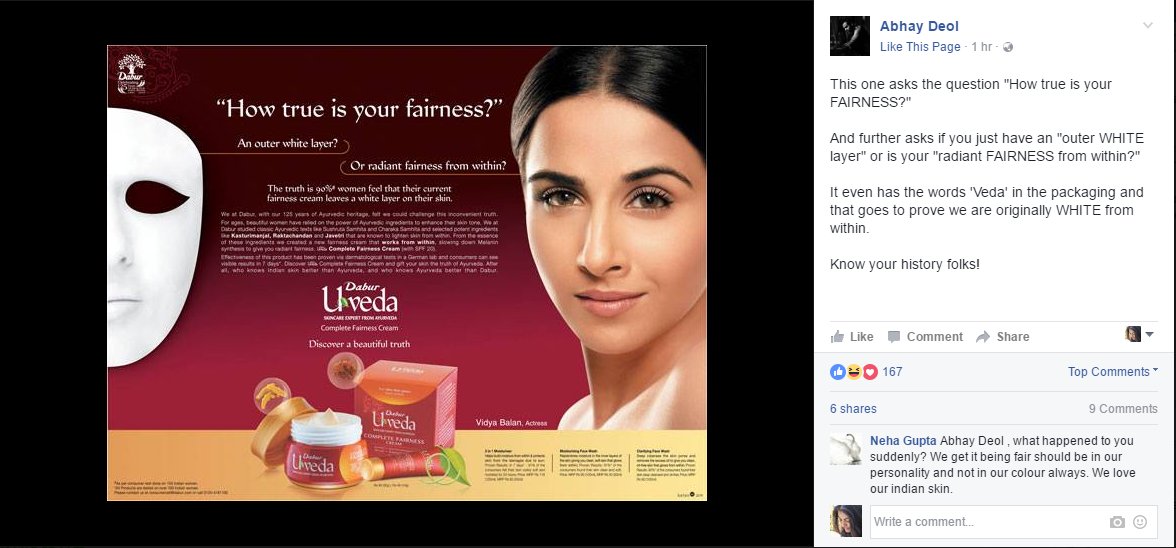 Watch out for the sun, guys!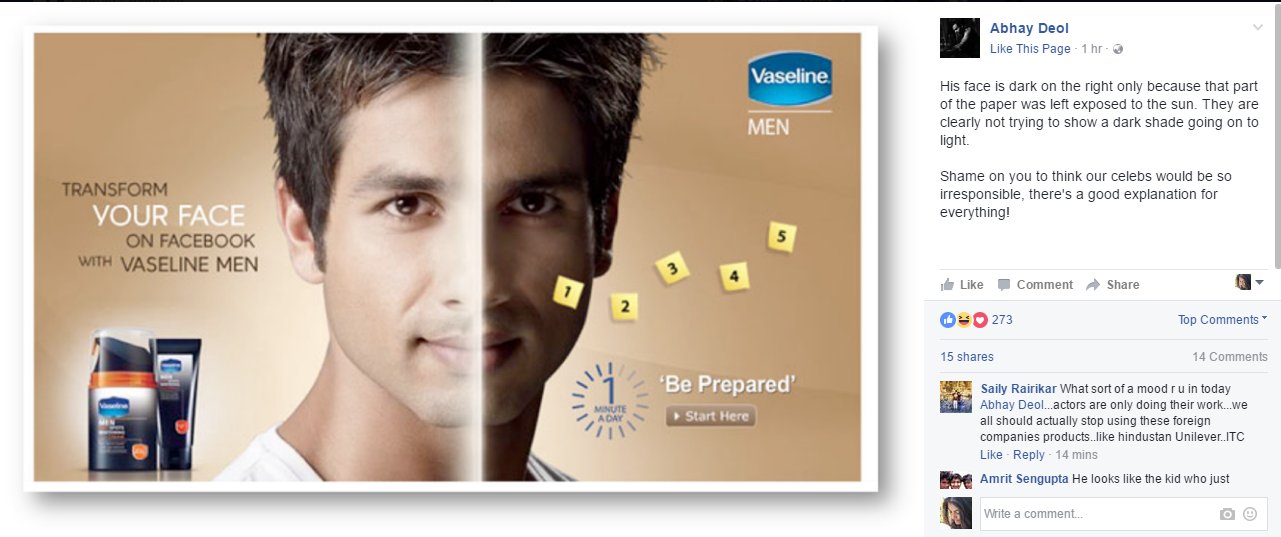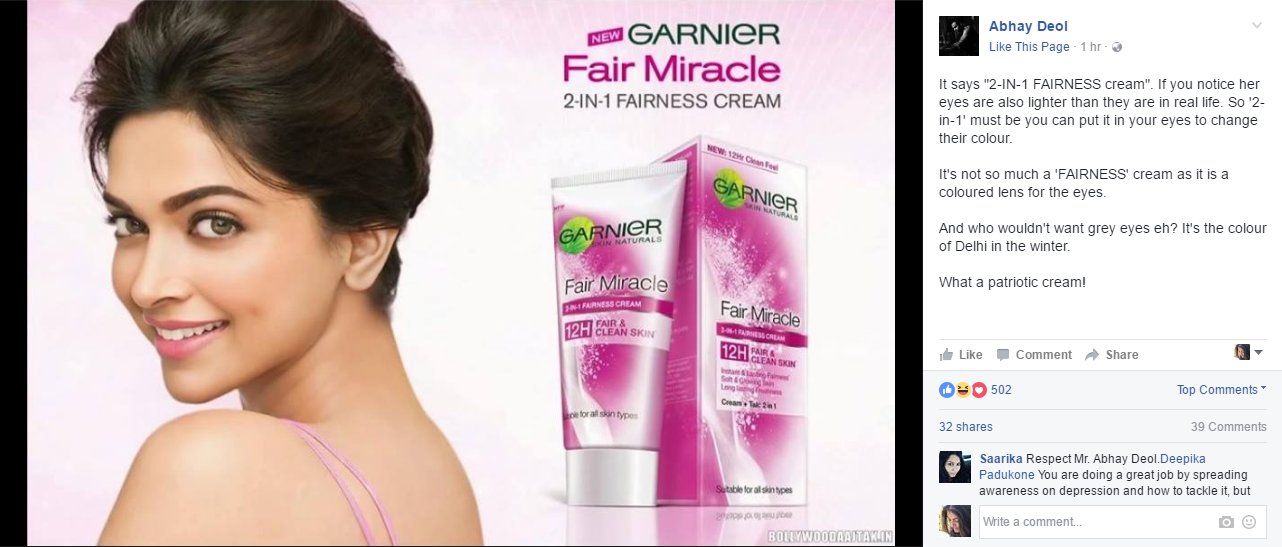 Fair and oh-so-lovely!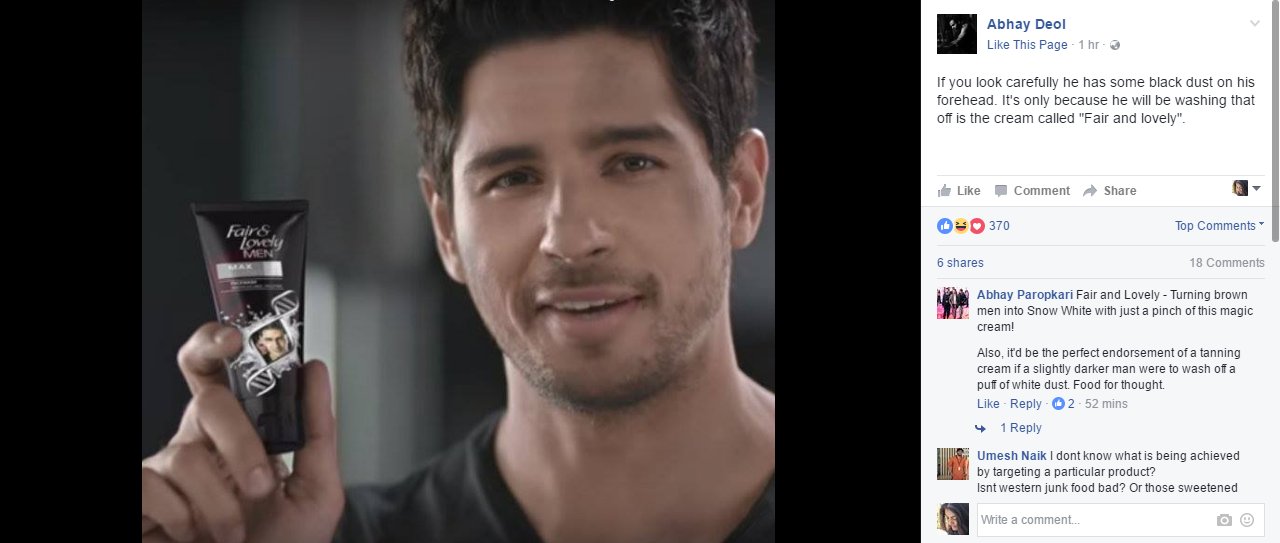 Are these claims even for real, L'Oreal?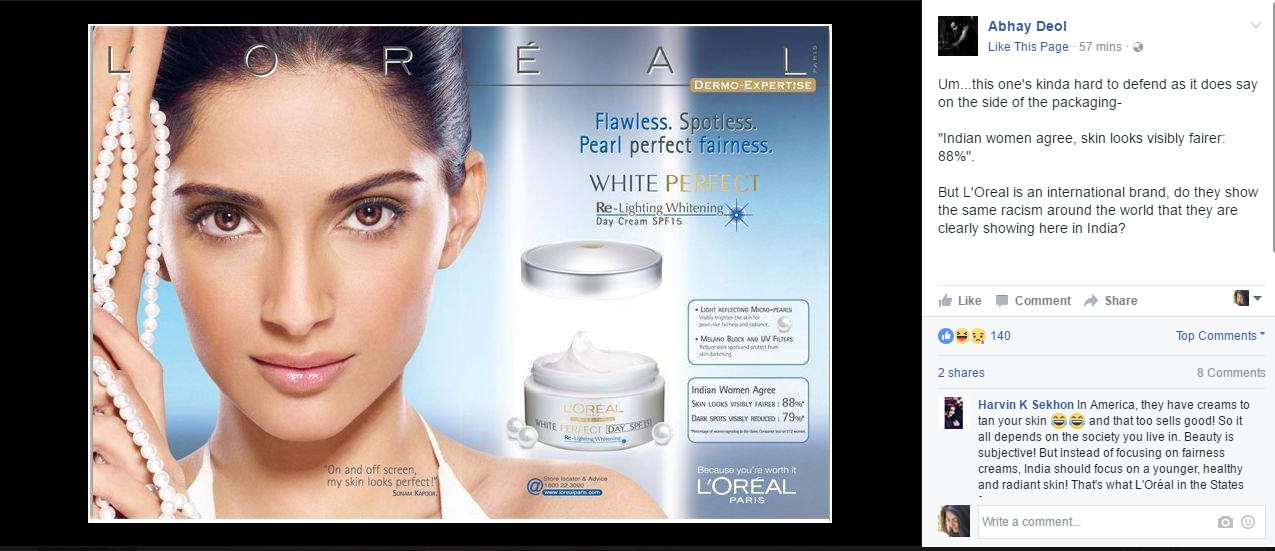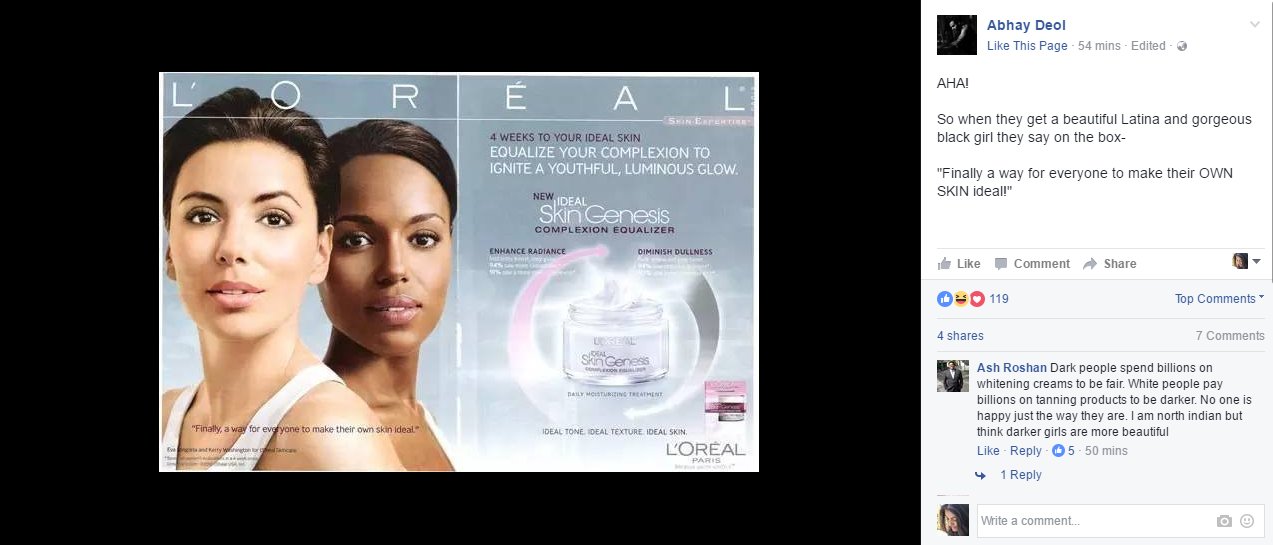 How can a man use a woman's fairness cream? Oh, the disaster!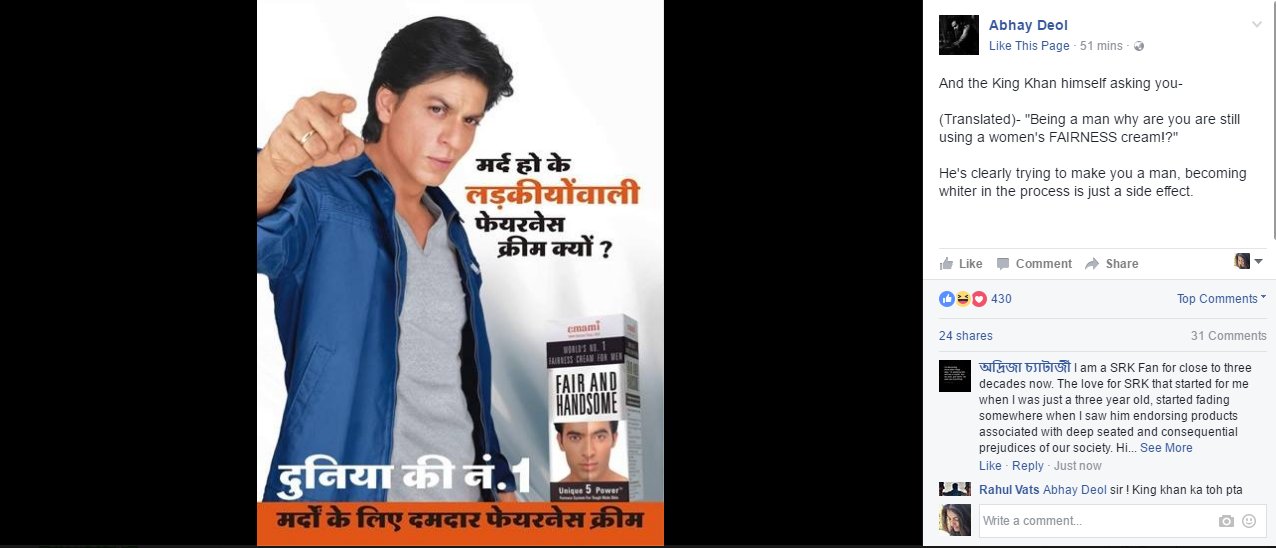 And well, how could Nandita do this?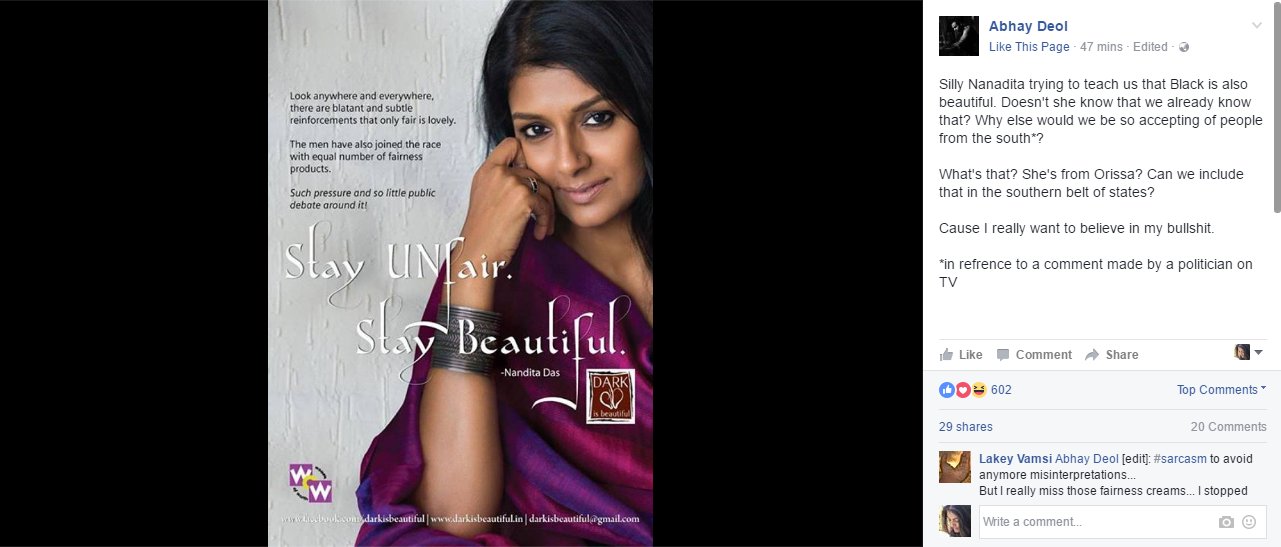 He clearly calls out the problem in this status update of his: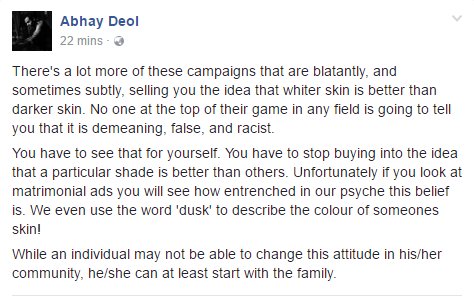 But there are still a responsible few who stand strongly against this unfair business.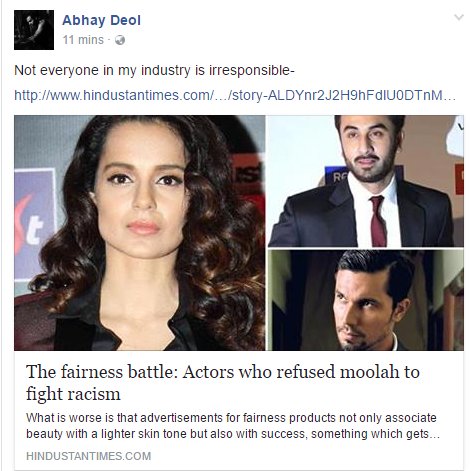 Thanks Abhay for pointing this out clearly. It's high time the country realizes that this is wrong.
Read more on his Facebook page.
The images (screenshots) have been sourced from Abhay Deol's Facebook page.