Talking about gender equality seems to have become a fad these days. Everyone seems to be posting status messages and hashtags, and jumping on the bandwagon. 
But what's the point of talking about breaking stereotypes if change isn't happening? Some of the most obvious gender biases have continued to persist for centuries. Upcoming Bollywood movie Pink has decided to change at least one of them which has plagued the movie industry for ages.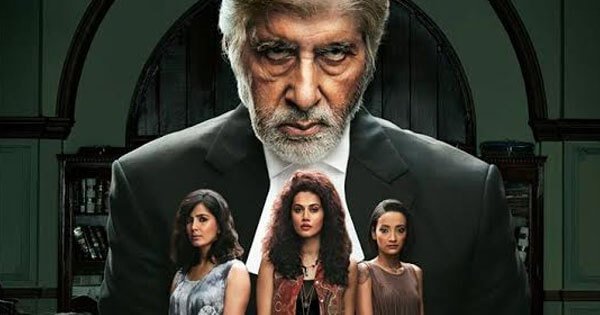 In a first in Bollywood cinema, the names of Taapsee Pannu, Kirti Kulhari and debutante Andrea Tariang feature before Amitabh Bachchan's in the introductory credits of Pink. Putting the names of three relatively unknown actresses ahead of one of the biggest stars of the industry is a very commendable move by the makers. 
And no, this isn't a publicity stunned. Even Taapsee was pleasantly surprised upon hearing the news: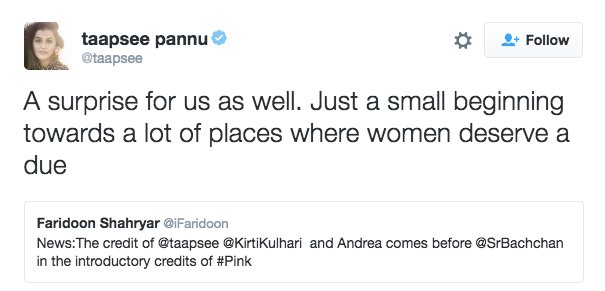 ScoopWhoop spoke to Shoojit Sircar who confirmed that this was Amitabh's idea. Big B's humility and creativity both need to be appreciated. 
Now that he has started a trend, we hope other filmmakers follow suit. 
Pink is an upcoming Indian courtroom drama–thriller film directed by Aniruddha Roy Chowdhury, set to release worldwide on 16th September, 2016. Watch the trailer here.