Adele won the top three Grammy awards on Sunday, taking home the statuettes for album, record and song of the year in a shock victory over Beyonce.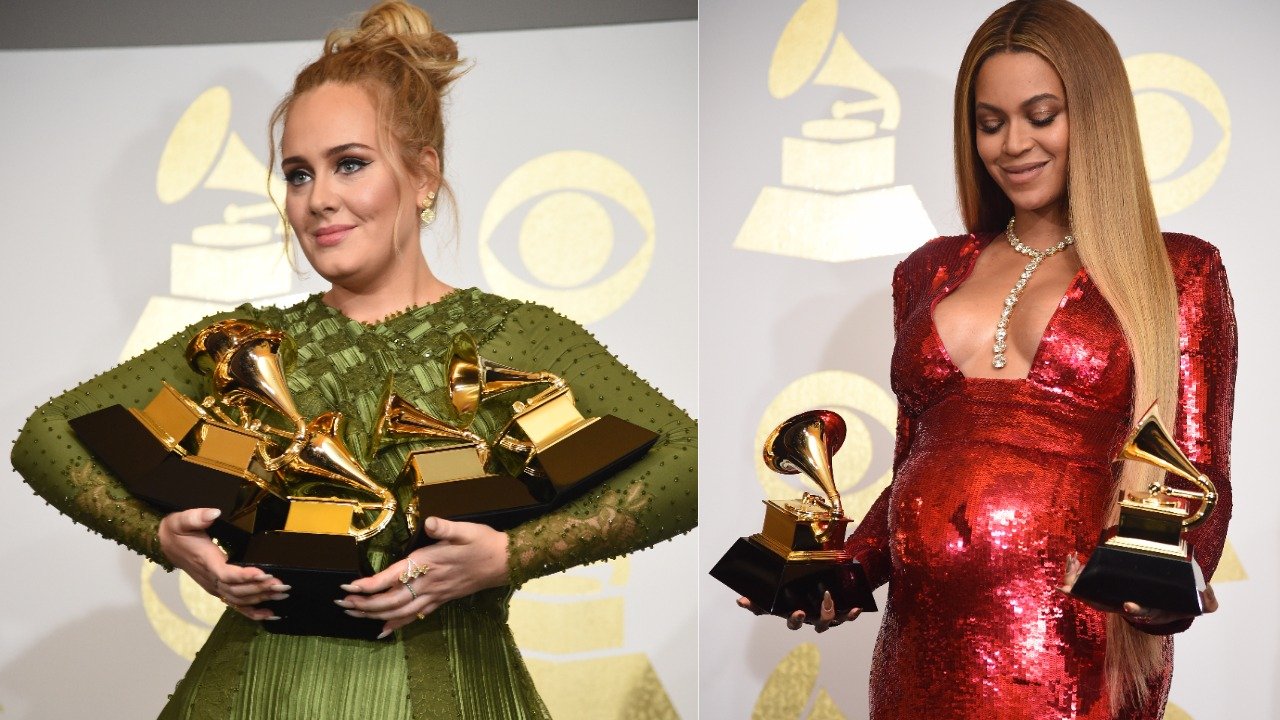 Adele won all five Grammys for which she was nominated, including for her comeback album '25' and her single 'Hello'.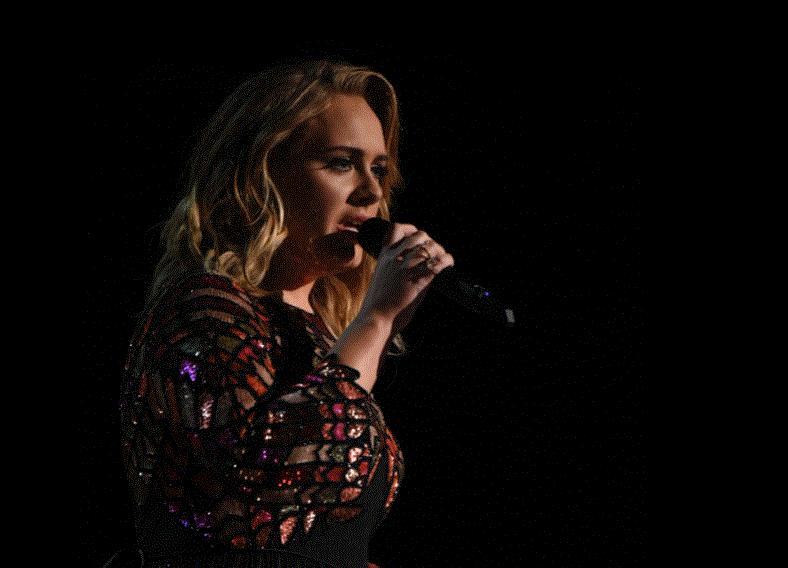 Beyonce, 35, had gone into Sunday's awards show with a leading nine nominations for her powerful "Lemonade" album about race, feminism, and betrayal. She had been hoping to win her first album of the year Grammy but won just two.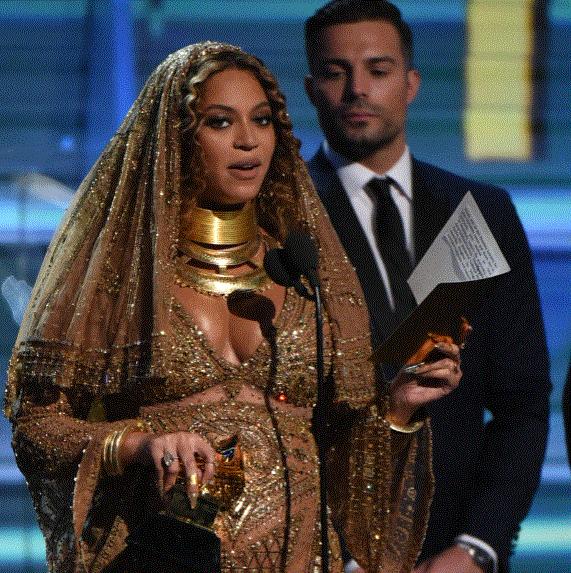 Adele, who now has a career total of 15 Grammys, seemed stunned as she felt like it was Beyonce's time to win.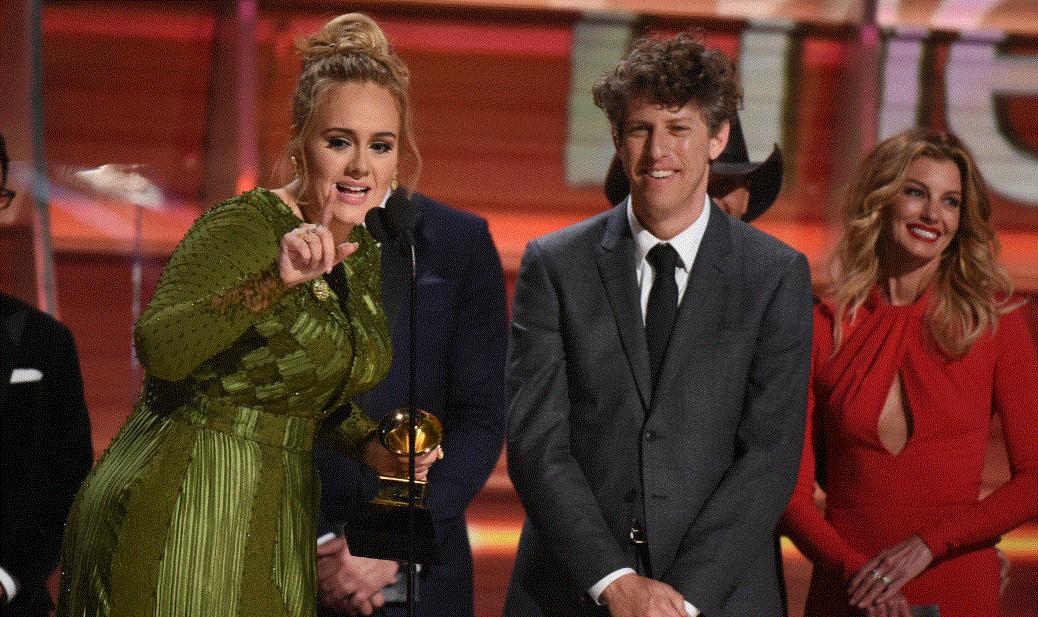 "My queen and my idol is Queen B. I adore you. I can't possibly accept this award, and I'm very humble and very grateful. But artist of my life is Beyonce. This album for me, the 'Lemonade' album, was so monumental," the British singer said while accepting her award.
Beyonce and Adele also had the most talked-about moments on a night marked by political statements, an emotional tribute to British pop star George Michael, and a rocking memorial to pioneering funk musician, Prince.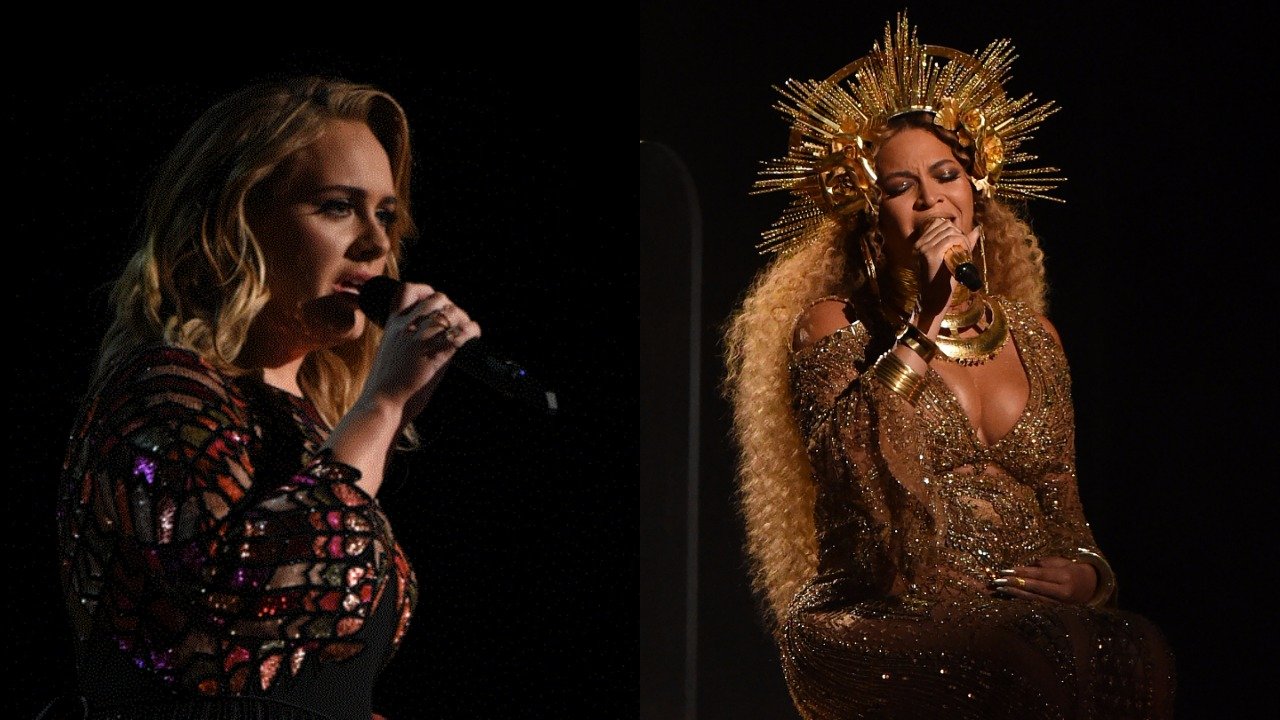 In her first public appearance since her announcement 12 days ago that she is expecting twins, Beyonce donned a sheer, glittering gold dress and a halo to sing ballads "Love Drought" and "Sandcastles" from her album "Lemonade."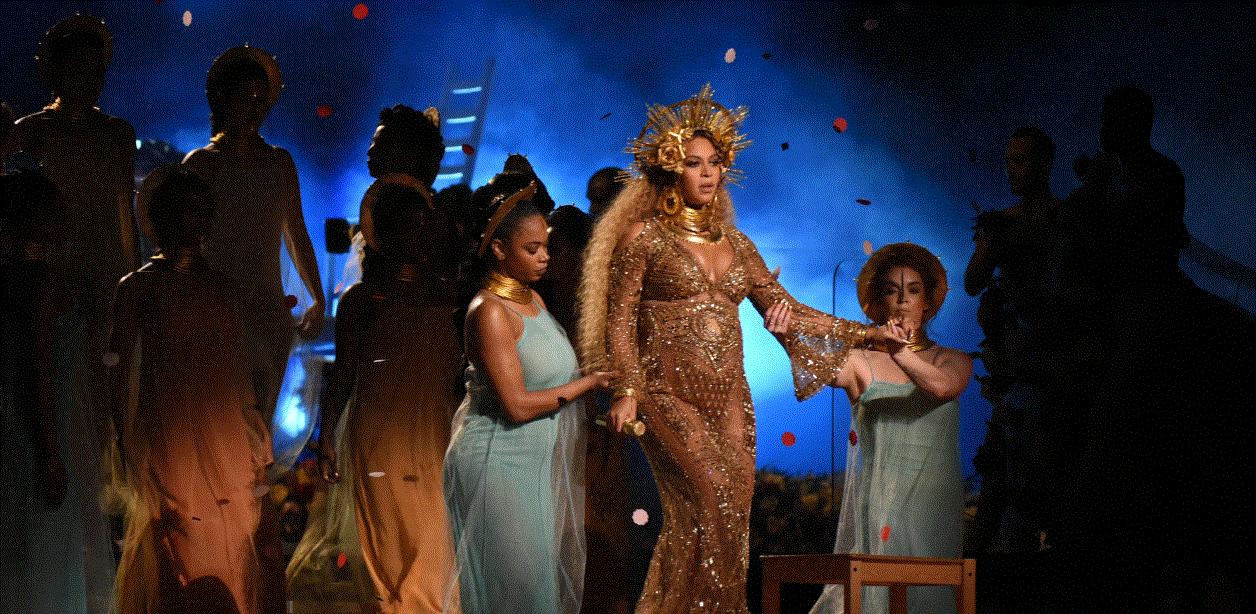 The other big winner was late British singer David Bowie, whose final album "Blackstar" won all five of its nominations, including best alternative album. The British singer had never won in his lifetime for an individual album or song.