During the early years of his career in Bollywood, Shah Rukh Khan was mainly getting recognition for playing the antagonist in films like Darr (1993) and Baazigar (1993). And it was Aditya Chopra's Dilwale Dulhania Le Jayenge (1995) that changed the way we saw Shah Rukh. 
The actor who was praised for his negative roles emerged as the lover boy that we're still in love with.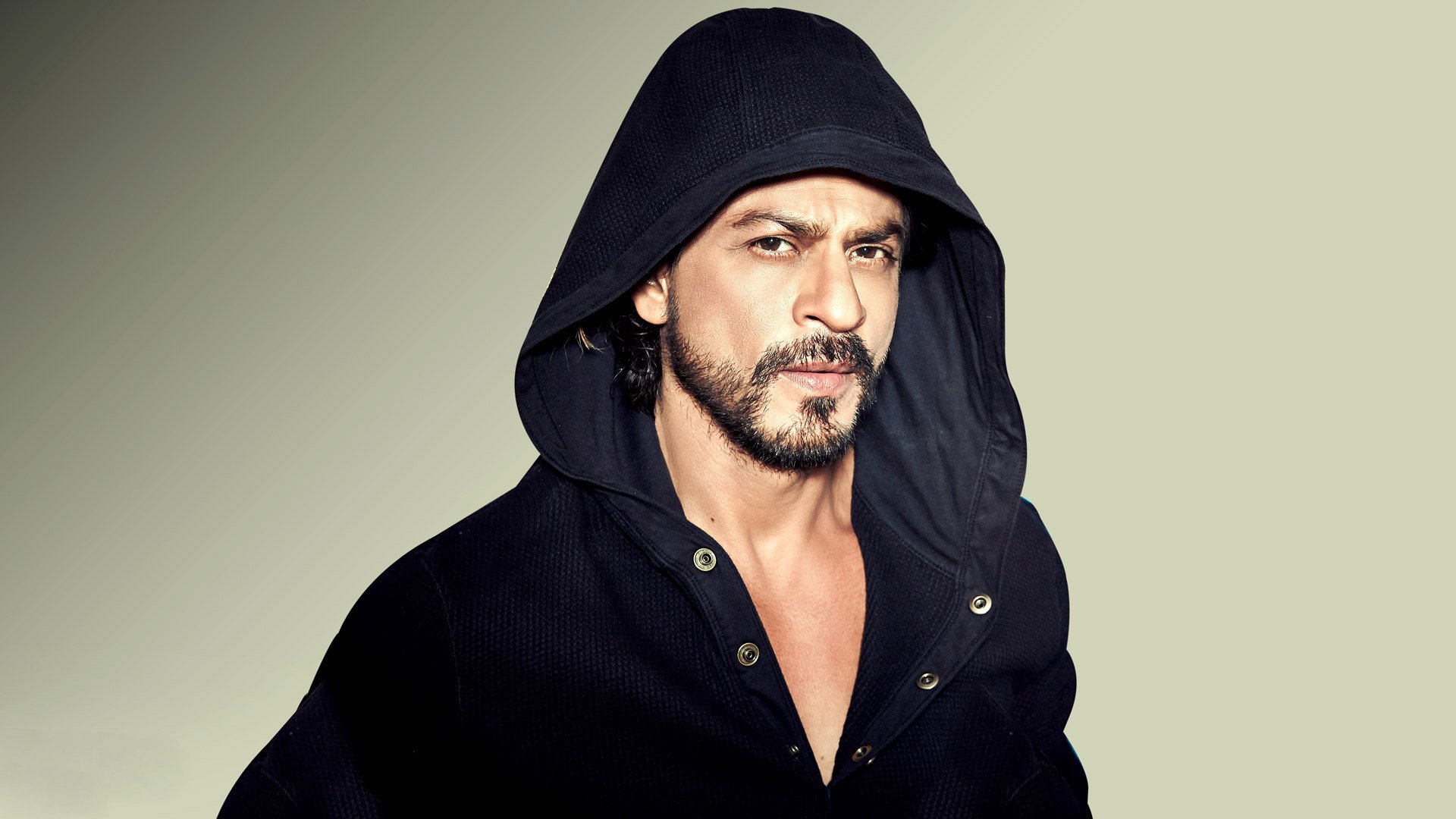 Writer and filmmaker Samar Khan's book on the actor's life, SRK: 25 Years of A Life, is all set to launch shortly. 
Samar had earlier made a documentary, Living With A Superstar, on SRK's life and with this book, he explores SRK's association with iconic characters and how the directors who worked with him , came up with these parts. 
For the book, he has interviewed all the directors who have worked with the actor. Aditya Chopra who has played a key role in SRK's career has also contributed in the book and the excerpts from his conversations with Samar have been published by DNA.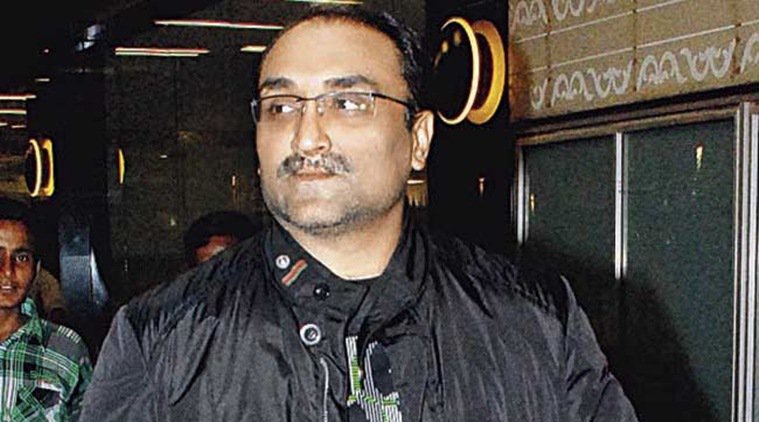 Here are a few excerpts from the book in Aditya Chopra's words: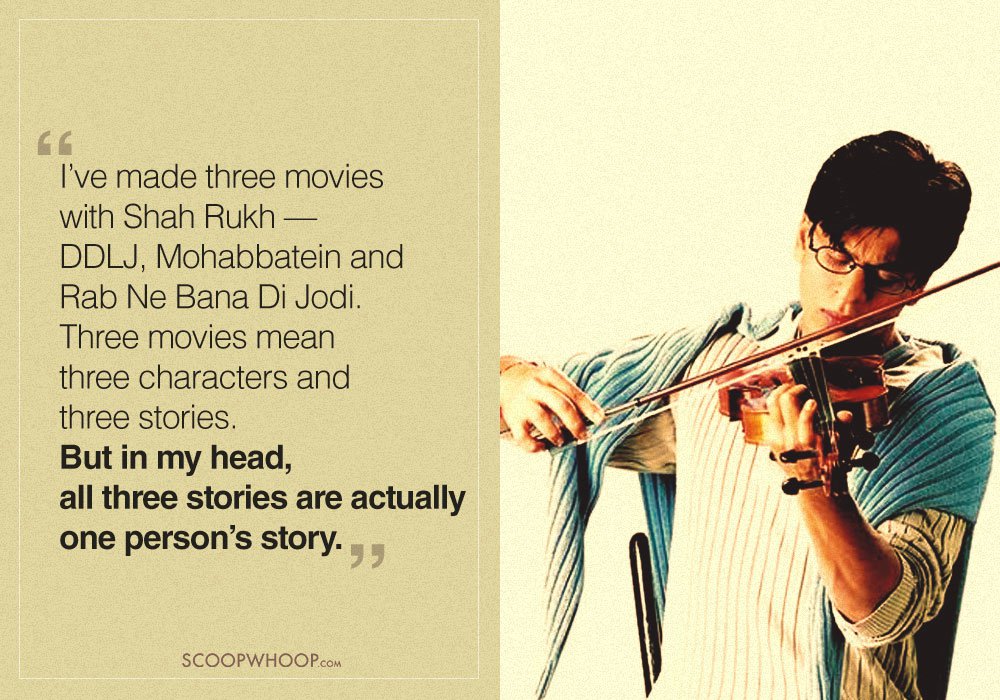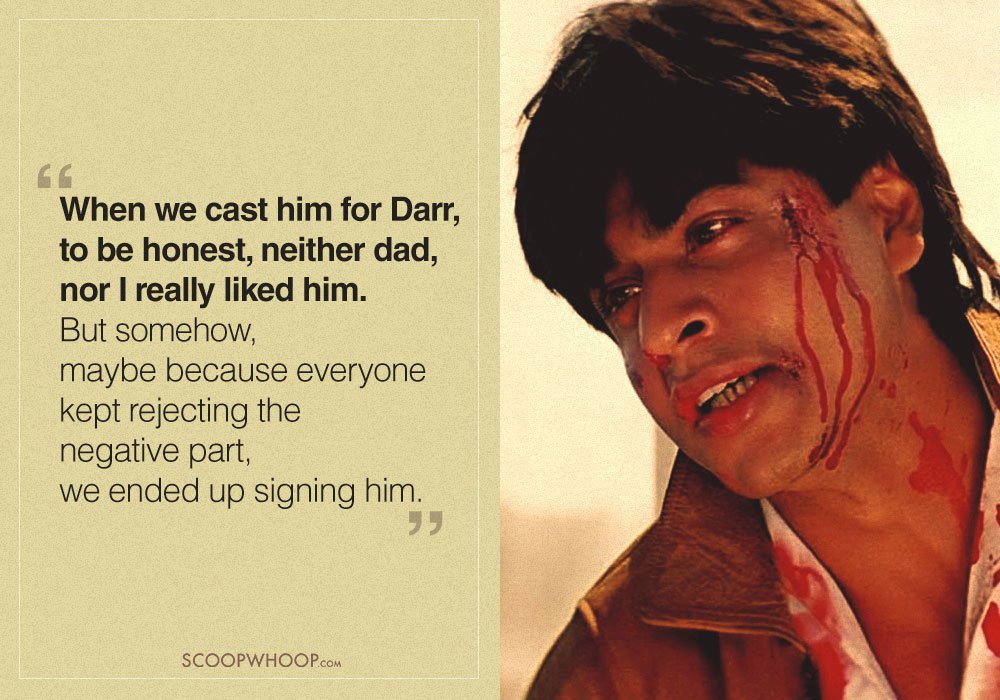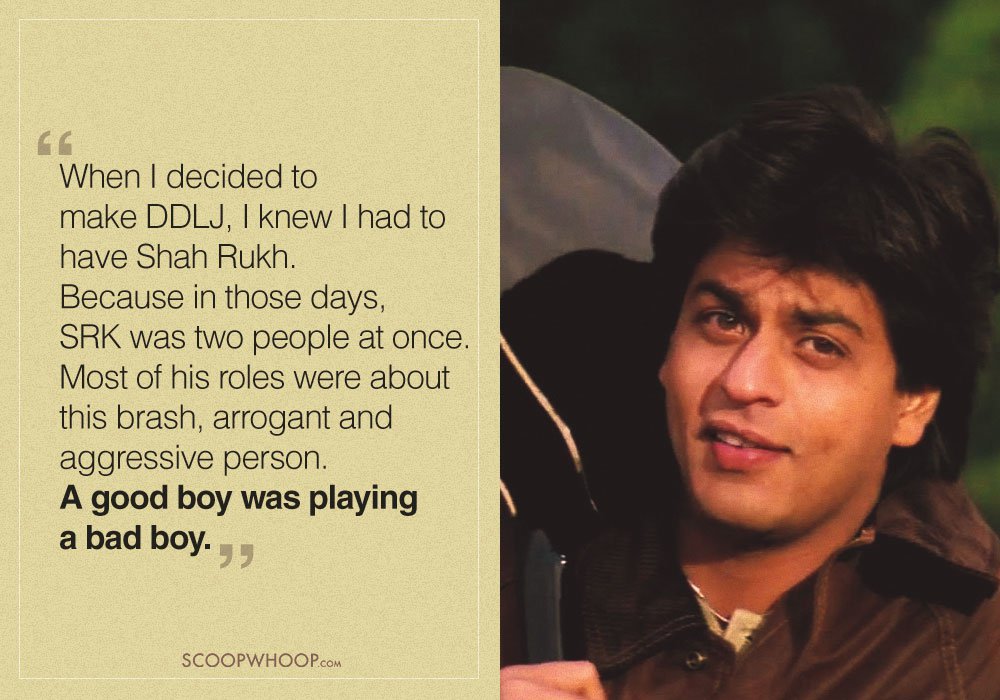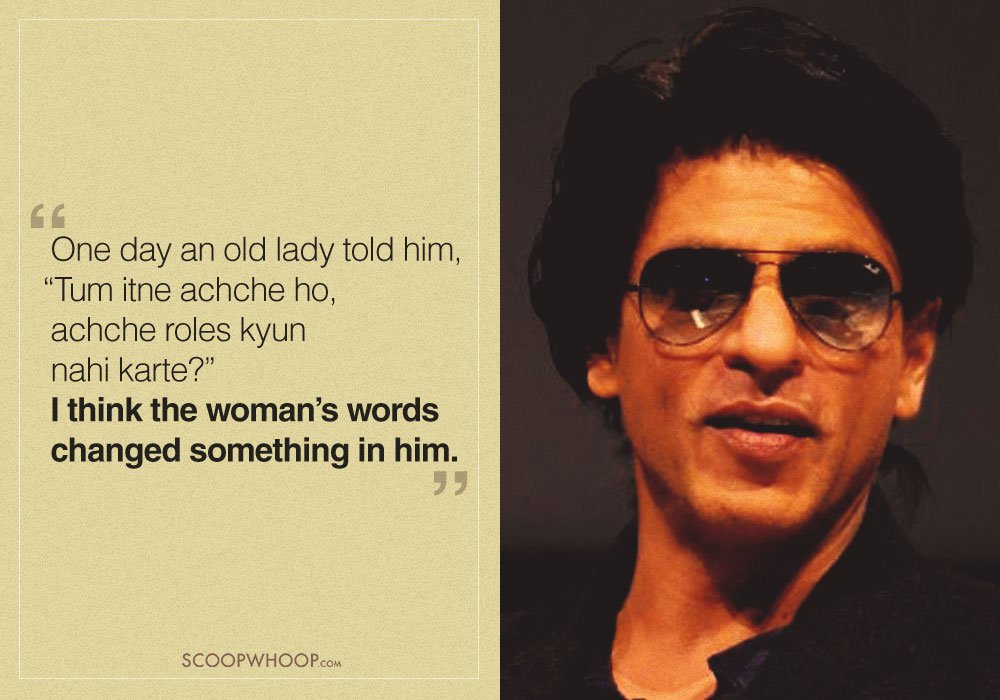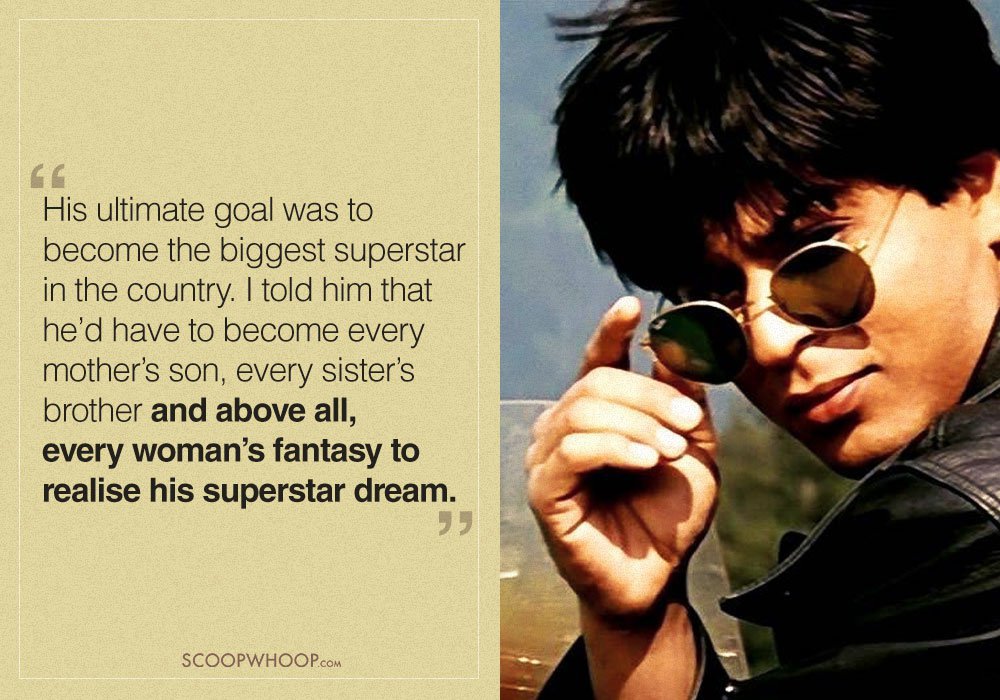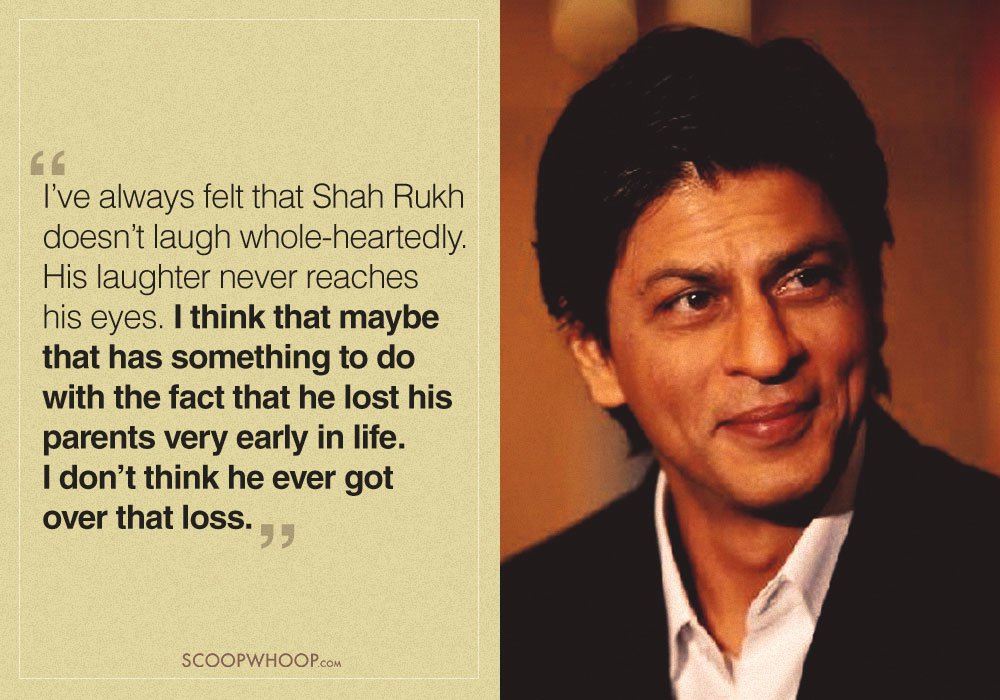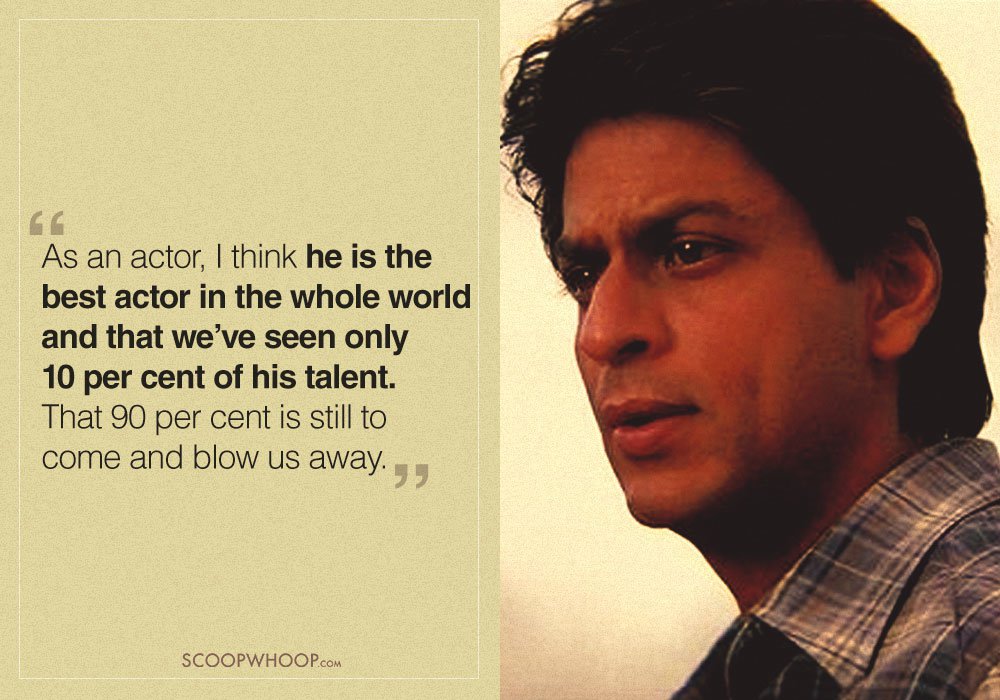 You can read the full story here.
Design credit: Suvojyoti Ray