Before you even think of watching Ae Dil Hai Mushkil this Diwali, you must know one ominous truth. Karan Johar is in the "mature phase" of his career. 
The mature phase in a Bollywood film director's career is not to be mistaken for a purple patch. On the contrary, it's a period when the director makes a series of terrible films and calls them "learning processes".  Much like Ranbir Kapoor in all his films, Johar seems to be facing an existential crisis and has decided to change his idiom (which in Bollywood terms means changing the colour palette of ones' film). At some point of time, Johar must have looked out of his carefully-polished French windows, past acres of manicured lawn, past a stable of Porsches, into the Arabian Sea and sighed. "I want to make a realistic film."
 So out goes the glossy pinks and the vibrant oranges and in comes the bubblegum pinks and the ochre reds. And yes, there are close ups, super-tight, tighter-than-Jeetendra's-pants close ups. Someone hand an Oscar to the man already. 
In his quest for reality, Karan Johar has also realised that real people don't have names like Rahul and Anjali. So his characters have more real, unpronounceable names like Ayan Sangria and Aliseyaea Balochistan. 
So, Mr Sangria (Ranbir Kapoor) and Ms Balochistan (Anuskha Sharma) spot each other at a party. Their eyes meet in what looks like a Mehboob studio set done up to look like a London apartment and then they rush to the loo to make out. Because, that's what real people do. While making out, Ms Balochistan realises that the Sangria guy is actually a Breezer when it comes to lip-locking skills. Moreover, she has a dishy ex (Fawad Khan) who she can always go back to. Hence, Mr Sangria is friend-zoned.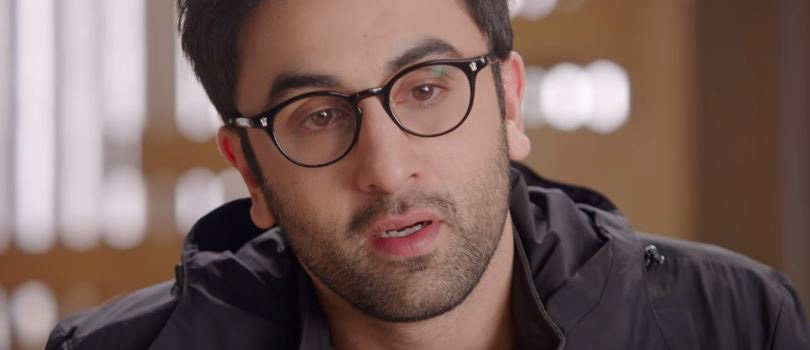 Mr Sangria, however, falls for her hook, line and sinker. She is, after all, Johar's version of a winsome girl. You know, the cool sort who wears kurtis with leather jackets and has marinated in 1980s Jeetendra-Sridevi movies. She calls herself a feminist but takes copious amount of pleasure in calling the friend-zoned guy's girlfriend a "kulta" and shaming her publicly. 
Speaking of problematic politics, the Aishwarya Rai track, where Mr Sangria has a no-strings-attached fling with an older woman in the second half of the film, is like a lesson in how not to treat an older woman-younger man romance.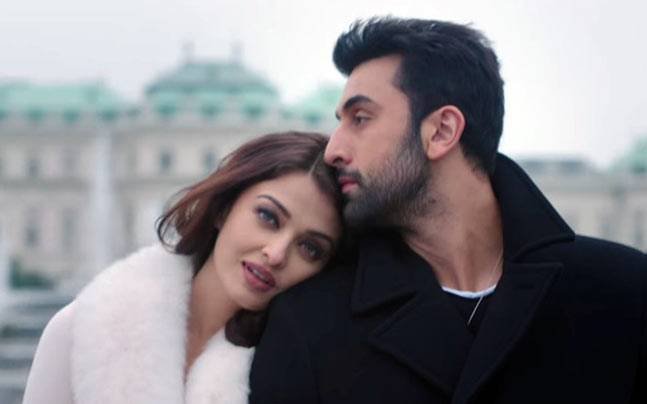 Sabah is a shayara (poetess for the uninitiated) whom a distraught Mr Sangria bumps into at an airport. She has crimson lips and a wardrobe full of designer trench-coats. She lives in an apartment in Vienna that looks like a Marriott lobby. She plays Farida Khanum's Aaj Jaane Ki Zid Na Karo on loop. You get the drift. 
With her new toy boy, she chooses to communicate through arched eyebrows. He woos her with flattering messages on hotel napkins, such as "Meet me at the corner in 5".
The next few minutes are spent on establishing the sexual nature of their relationship again and again and again and again, in case we missed the fact that Johar is telling us that two consenting adults can have sex. All this would have been very liberating had he not chosen to make Sabah actually fall in love with Mr Sangria. But what to do, after all, aurat ka dil! 
Ranbir Kapoor, who has played the same tortured character in the last five films, is like a Delhi aunty peddling her last year's lehanga as a new one. It probably has a new zardozi patch or two, but nobody is buying it. The normally-dependable Anushka Sharma is the single most annoying thing in ADHM, and in a film starring Aishwarya Rai, that's saying a lot. 
Come to think of it, MNS needn't have bothered banning this one. Karan Johar may well have dug his box office grave himself.