Okay, it's a bit weird. Rekha is considered to be this timeless beauty who can intimidate even the young Bollywood stars with her mystic good looks. Hence, it naturally feels out of place when someone much younger takes liberties with her.
So when Aishwarya Rai Bachchan addressed Rekha as 'Maa' at the Sansui Stardust Awards where she was seen receiving an award for her power-packed performance in last year's thriller-drama, Jazbaa, quite a lot of eyebrows were raised!
While the drama unfolded on stage, the camera man got obsessed with Amitabh Bachchan who was sitting in the first row, clearly outwitted by how things were turning out! 
Here's how Big B looked in the moment: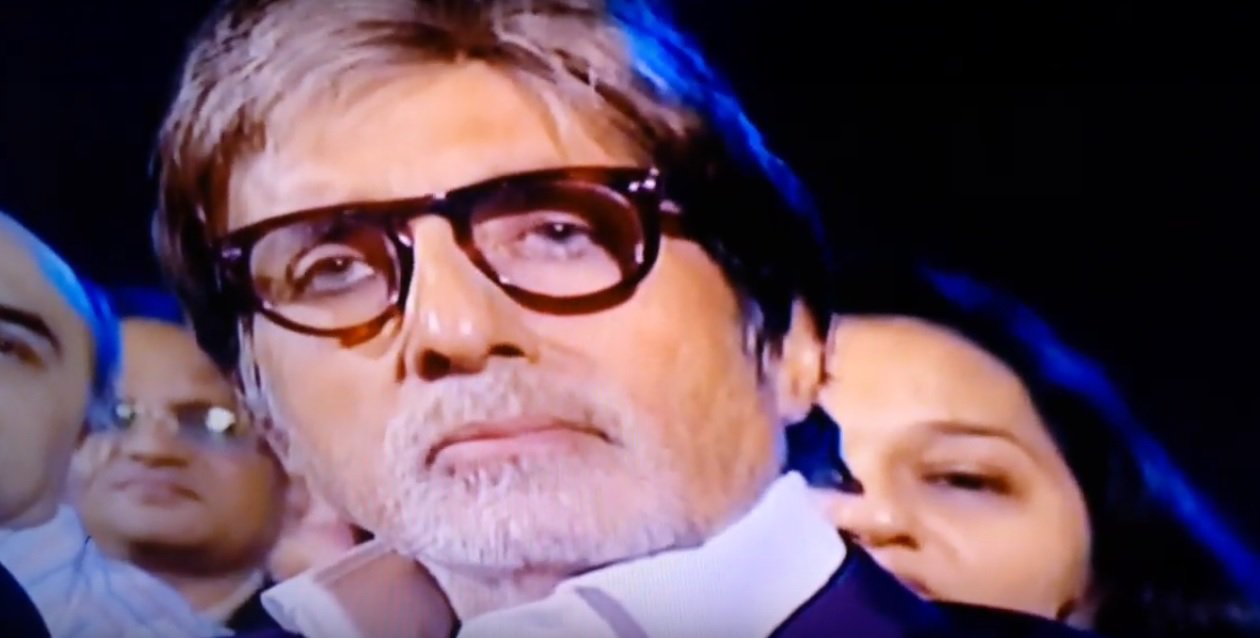 Here's the full video of the incident:
Erm… What just happened?