They might be wearing white, but it's the dark thrillers that have always attracted Abbas-Mustan. Take for example, Baazigar, Khiladi and Daraar.
Which is why, when Ajnabee released in 2001, people knew what they were in for.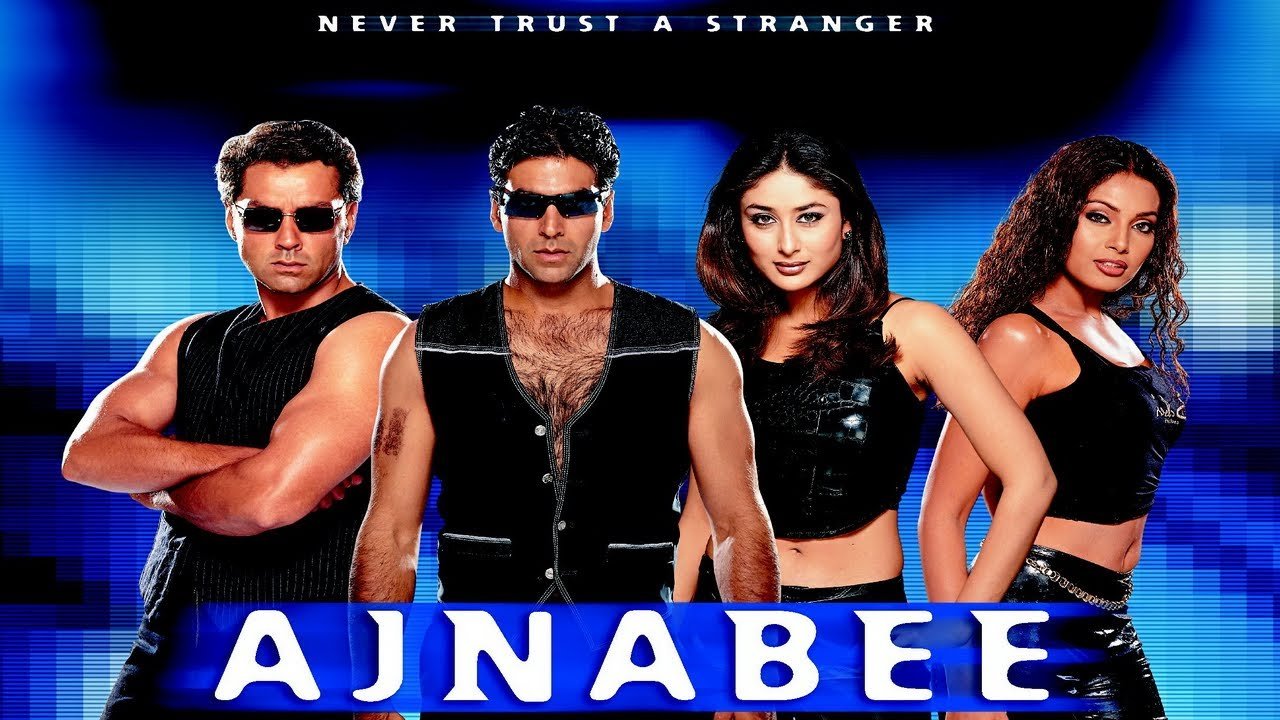 However, what they didn't know was how much they were in for. Because Ajnabee turned out to be a roller coaster ride of sorts. 
Seriously, itne twists toh Bollywood ke kisi dance number mein bhi nahin hote hain.
Also, it invented rhetorical questions 17 years ago.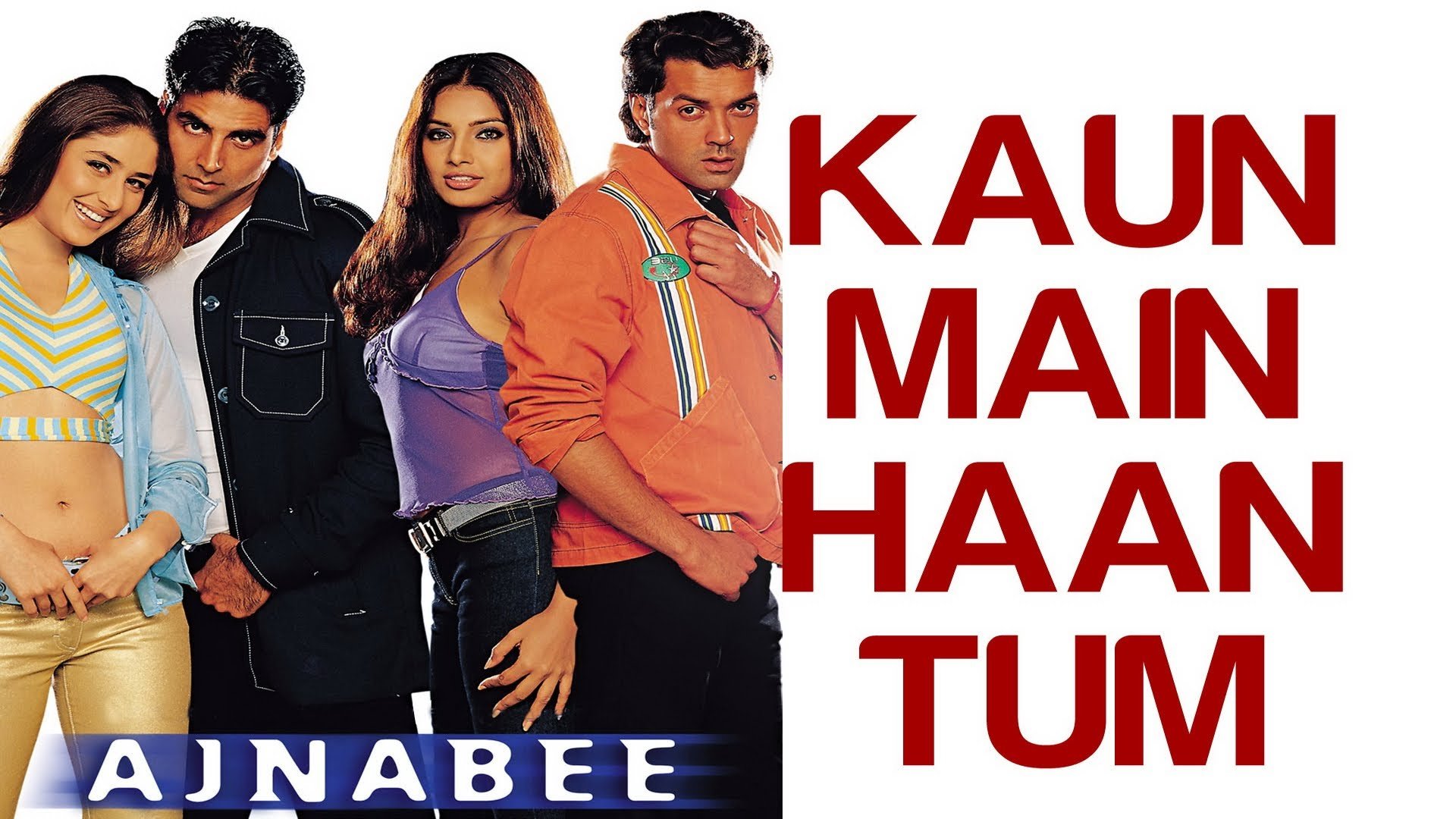 The movie features our beloved Bobby jiski hai sirf ek hi hobby. 
Praying at every place of worship possible.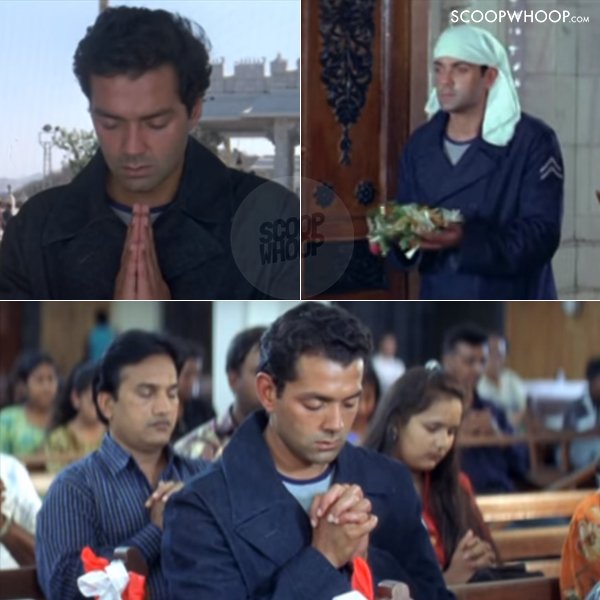 We later get to know why.
Because he was stalking an equally religious Kareena Kapoor.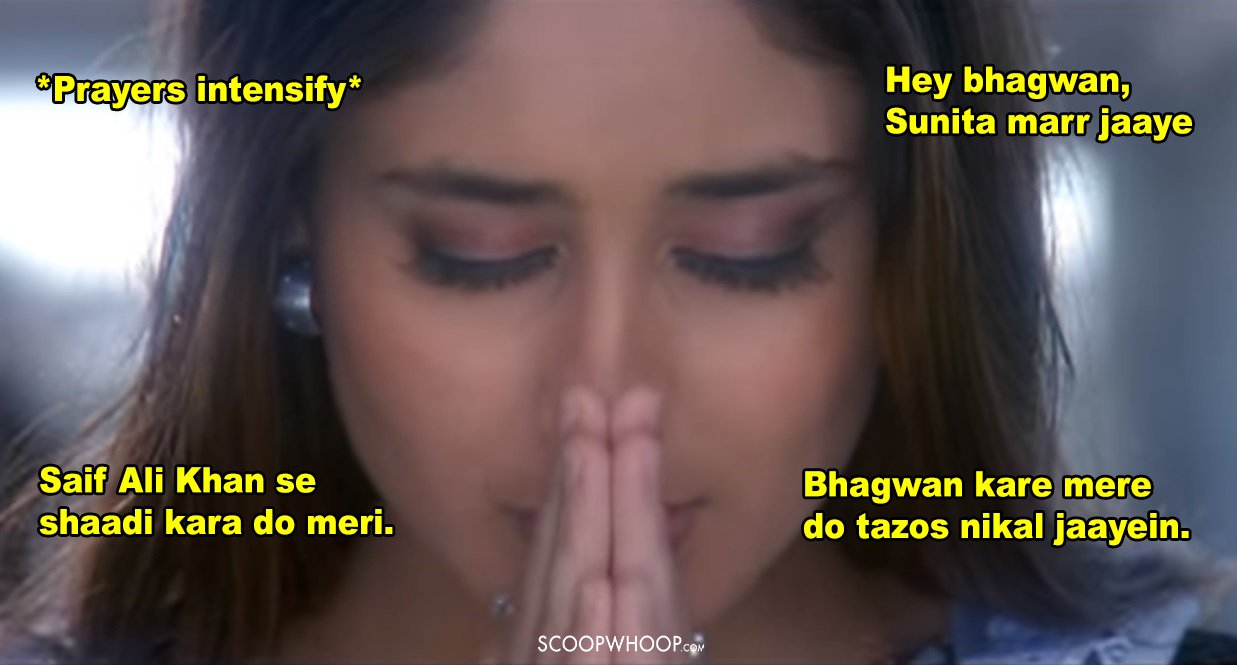 Like a true gentleman, he stalks her to her house.
And is greeted by her dad who's clearly high on some premium quality stuff.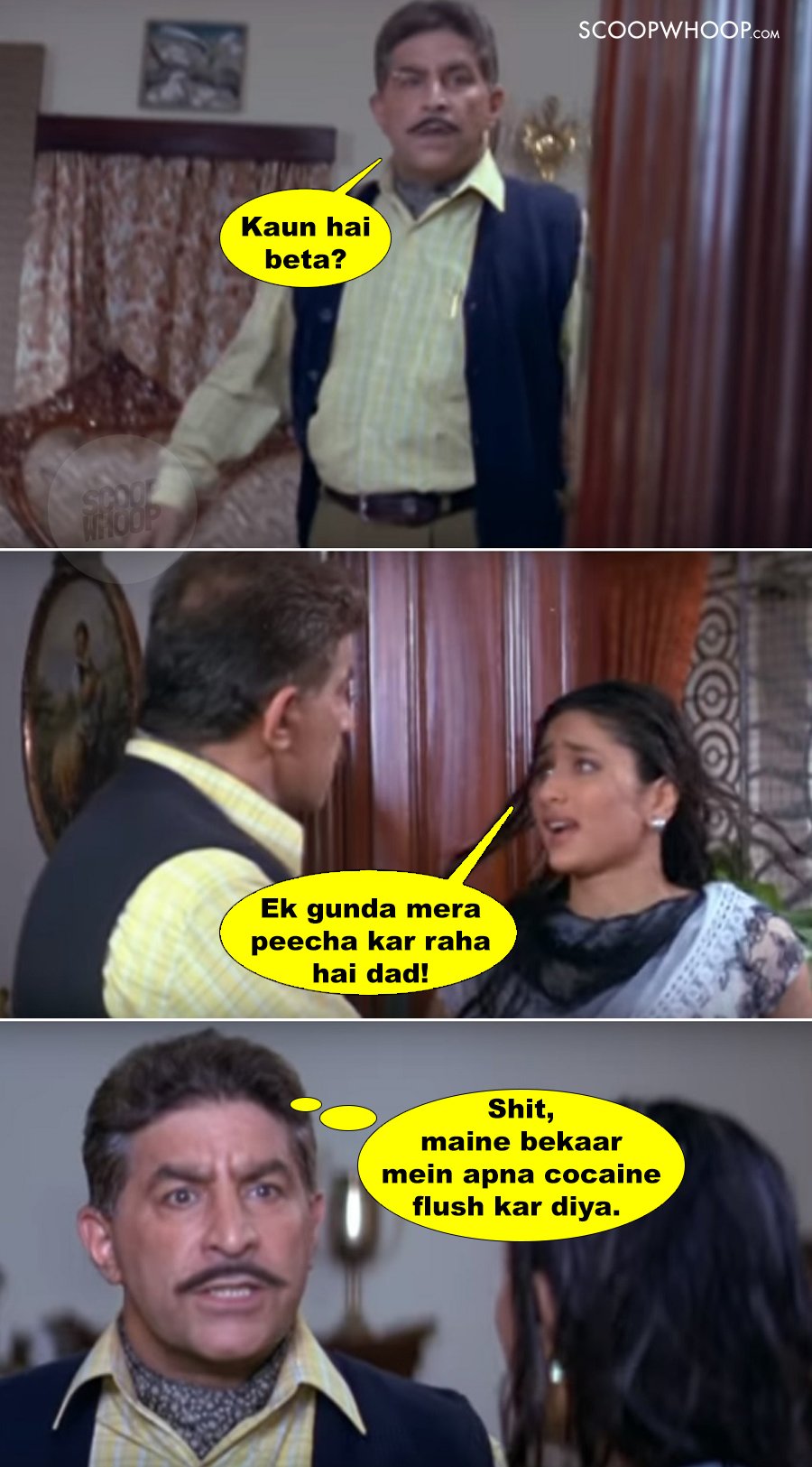 Keeping in tradition with atithi devo bhava, dad gives him a warm welcome.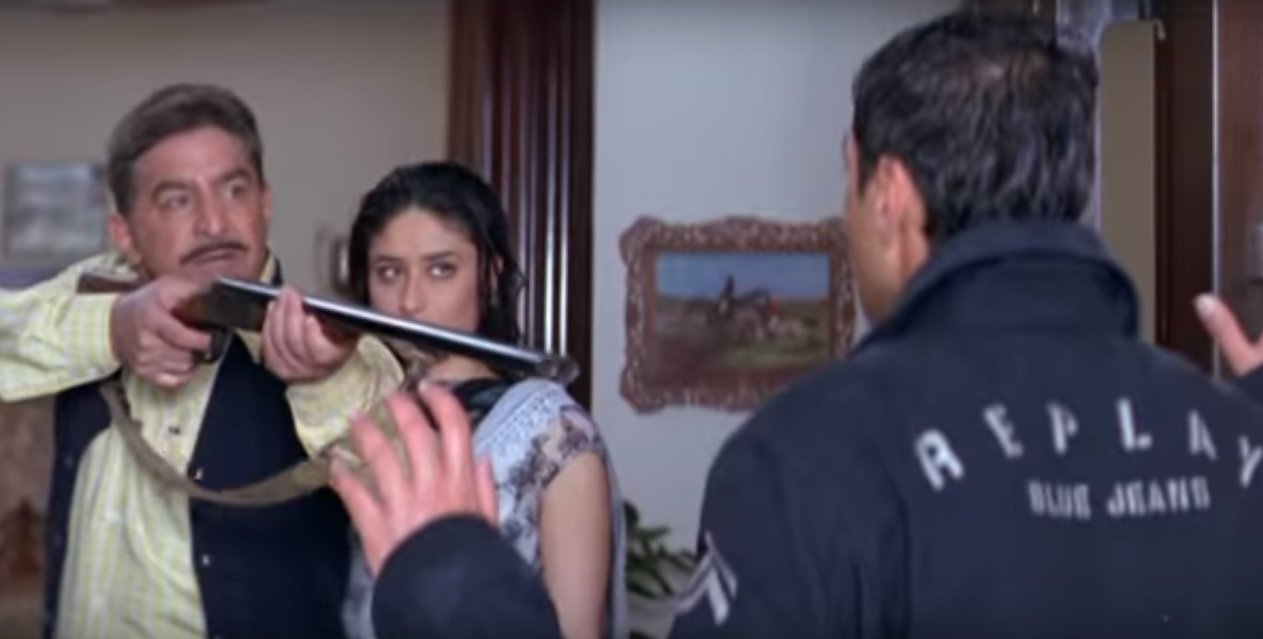 If laughter is the best medicine, then Kareena's dad is the chemist.
The man finds everything funny.
And when I say everything, I mean EVERYTHING.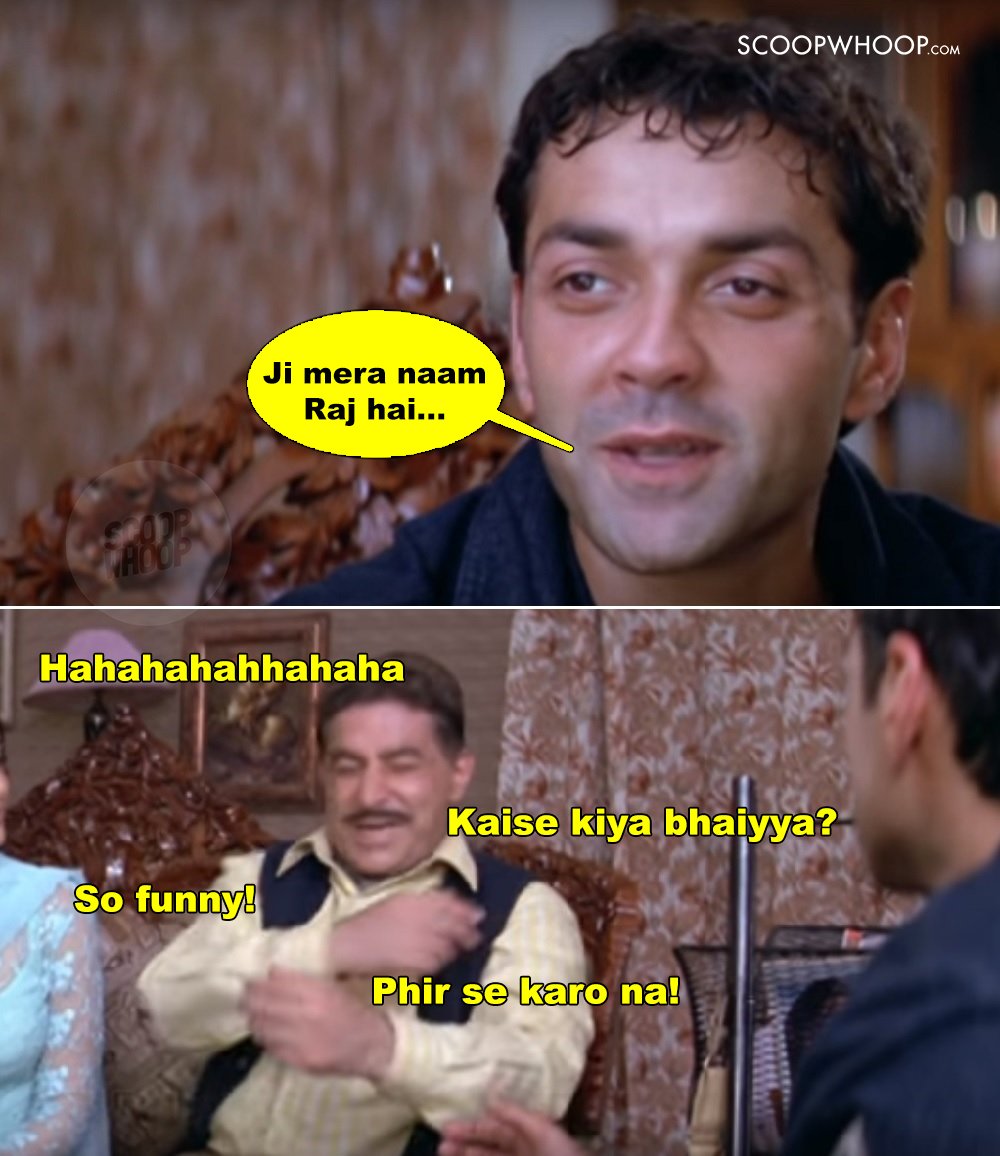 Anyway, Kareena's dad is mighty impressed with Bobby's character and soon enough, our Bobby and Kareena fall in love.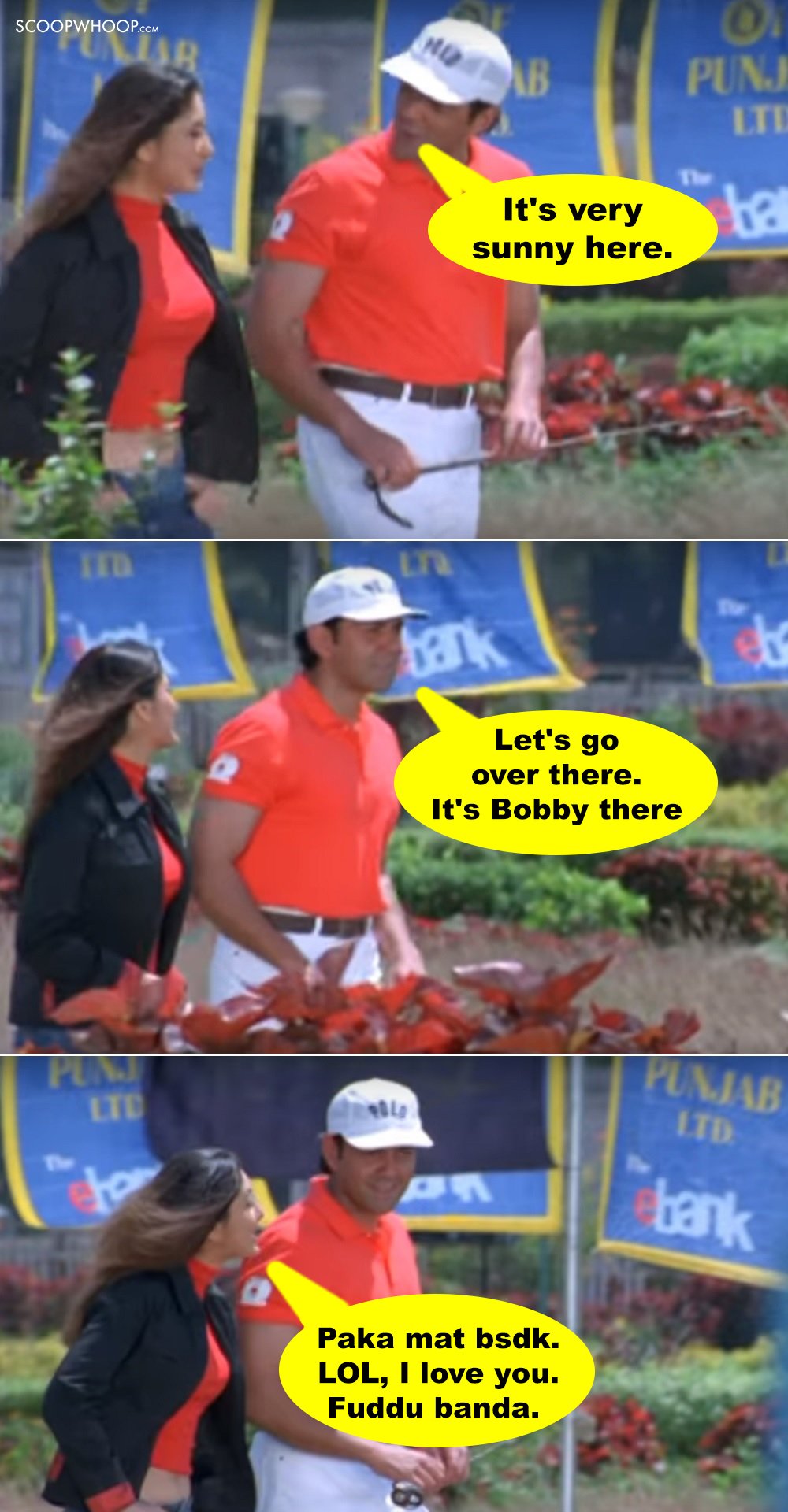 And Bobby proposes marriage to Kareena in the smoothest way possible.

Kareena says yes and they start having a lot of fun.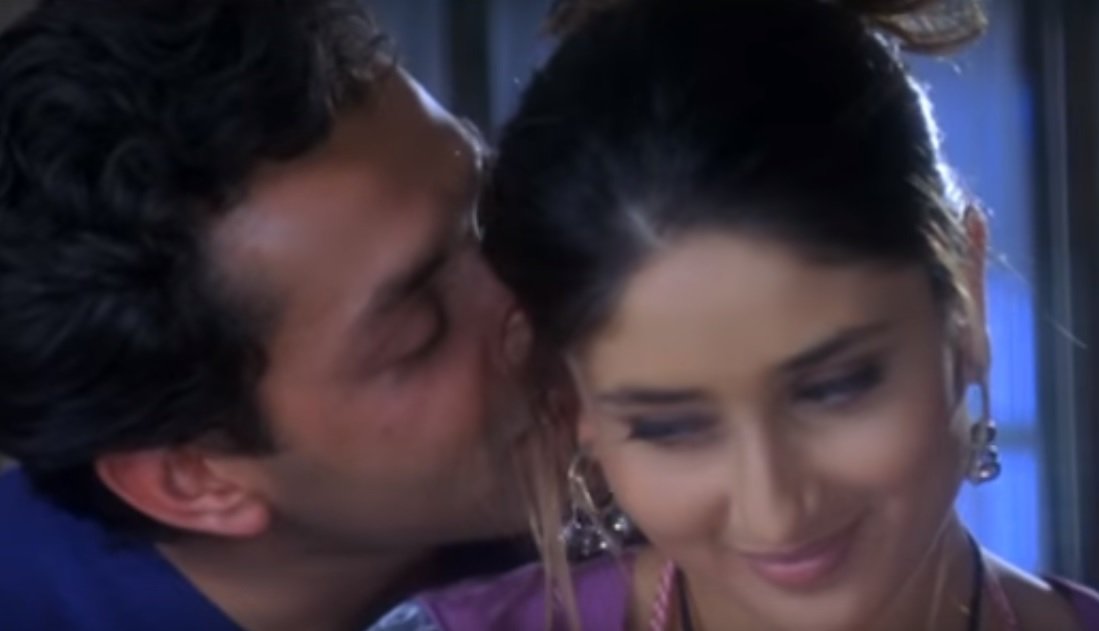 Like a lottttt of fun…
It's not what you think, you sickos.
They were just having an atta fight.
Things seem to be going smoothly for them.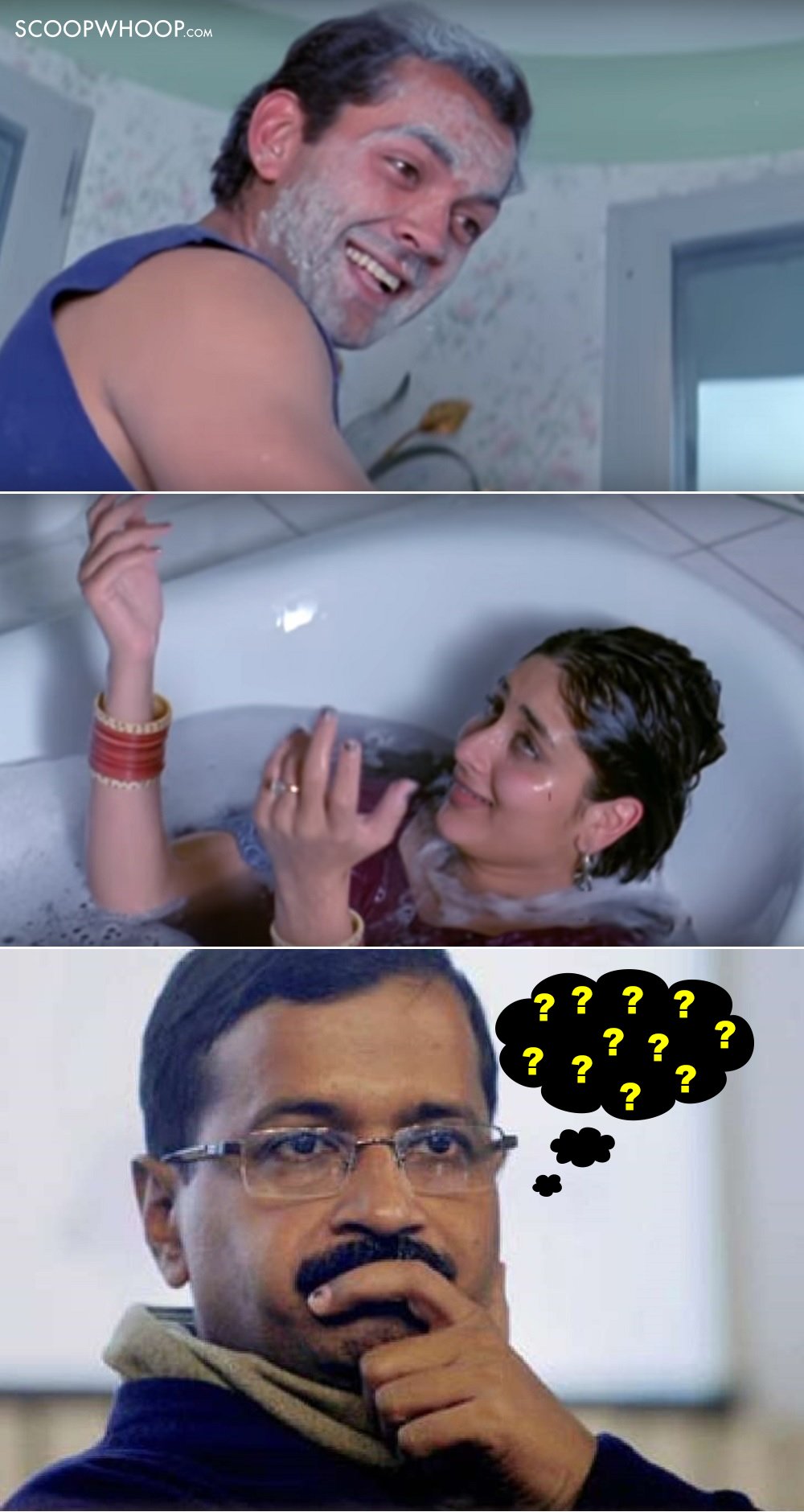 When suddenly, Bobby meets Bipasha.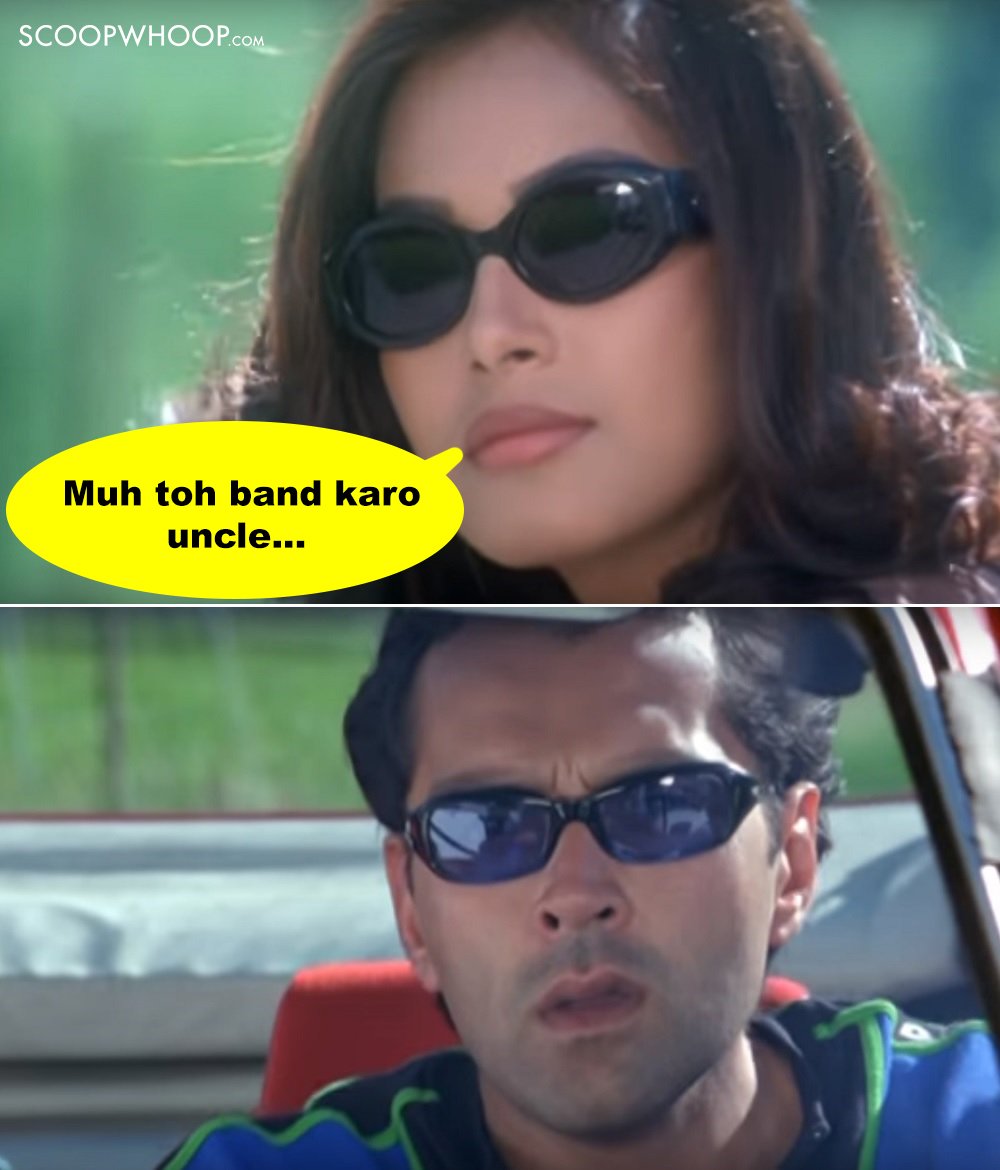 And gets so enamoured by her, that he stalks her back to her home.
And finds her playing piano in the creepiest way ever.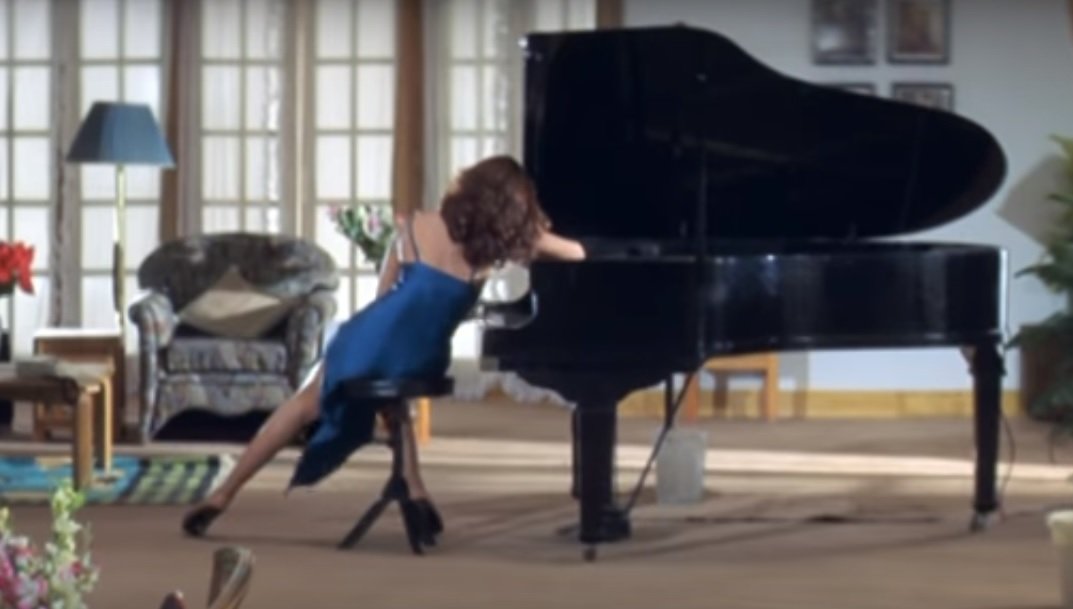 Like she's reaaallly into playing the piano.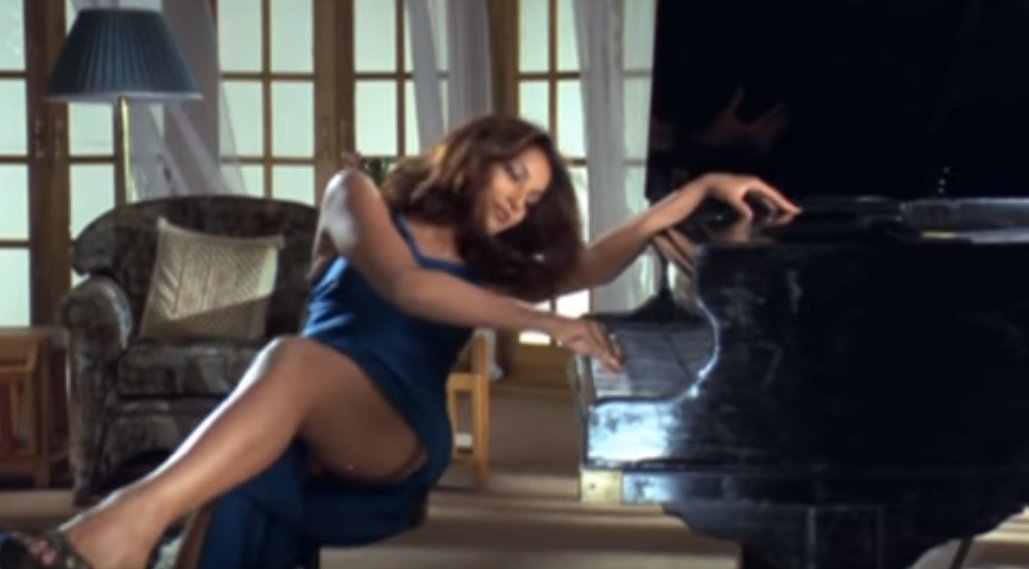 Okay, what the hell is she doing?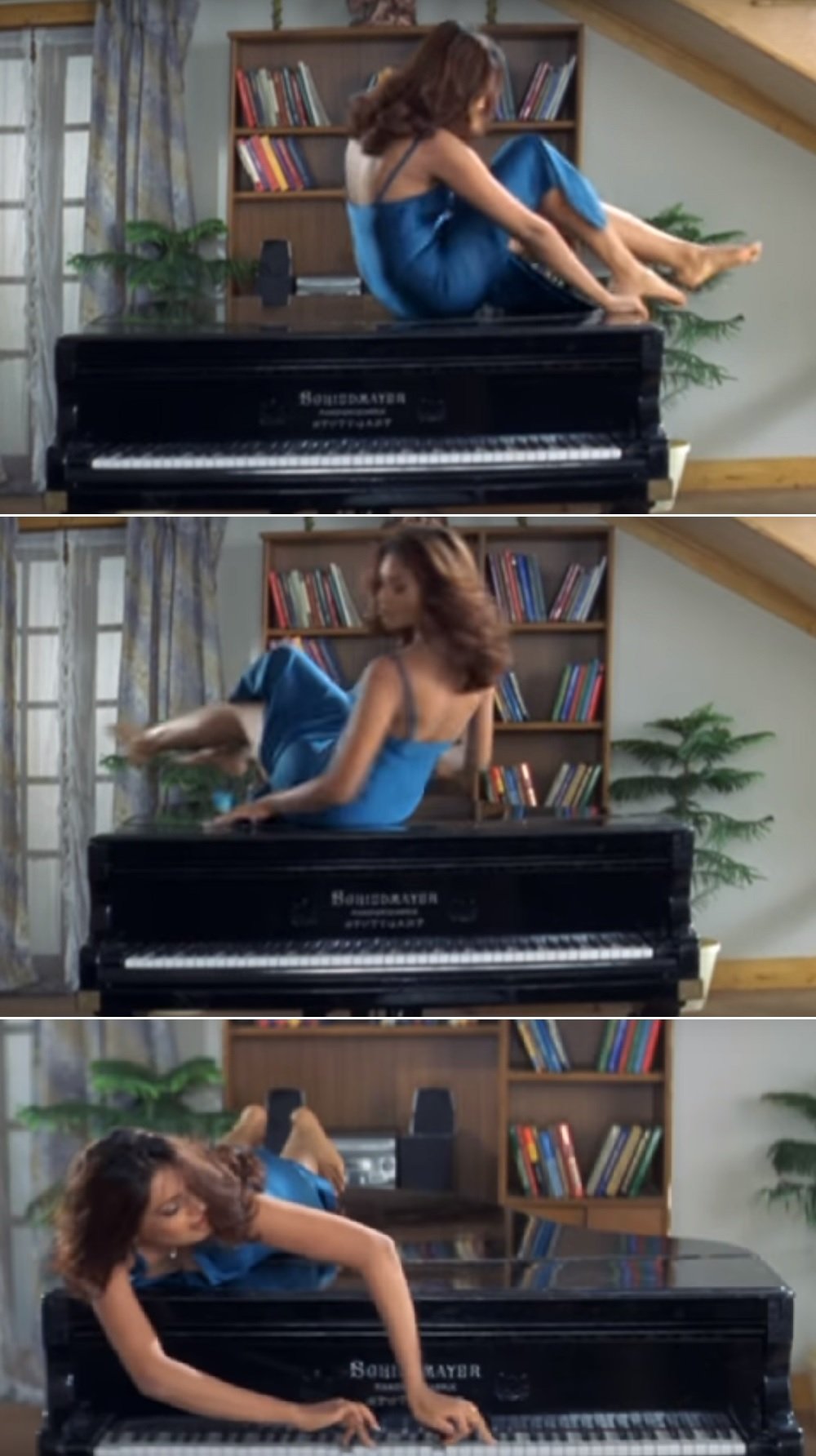 But Bobby doesn't give a shit. 
He happily enjoys the show.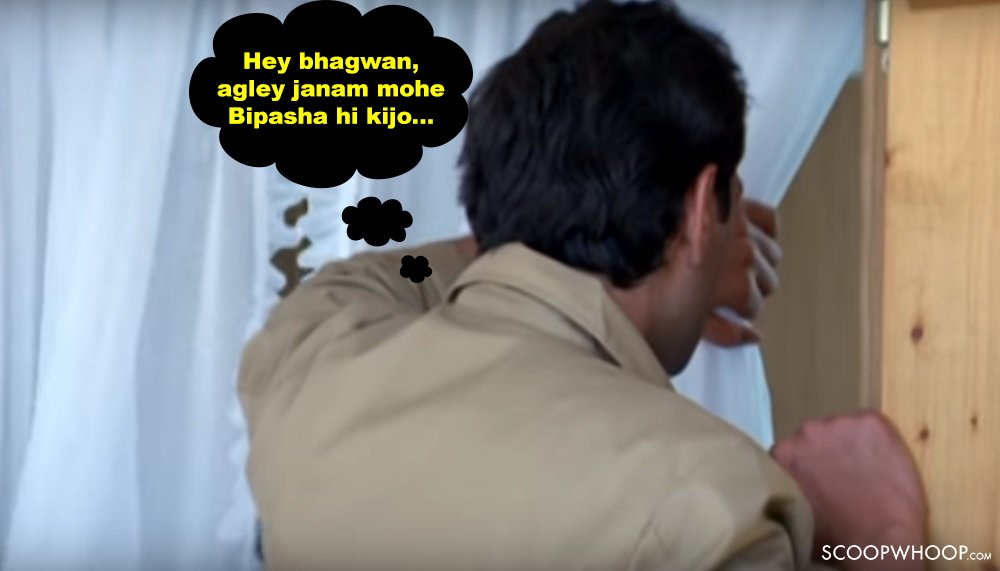 But unfortunately, gets busted by her husband Akshay Kumar..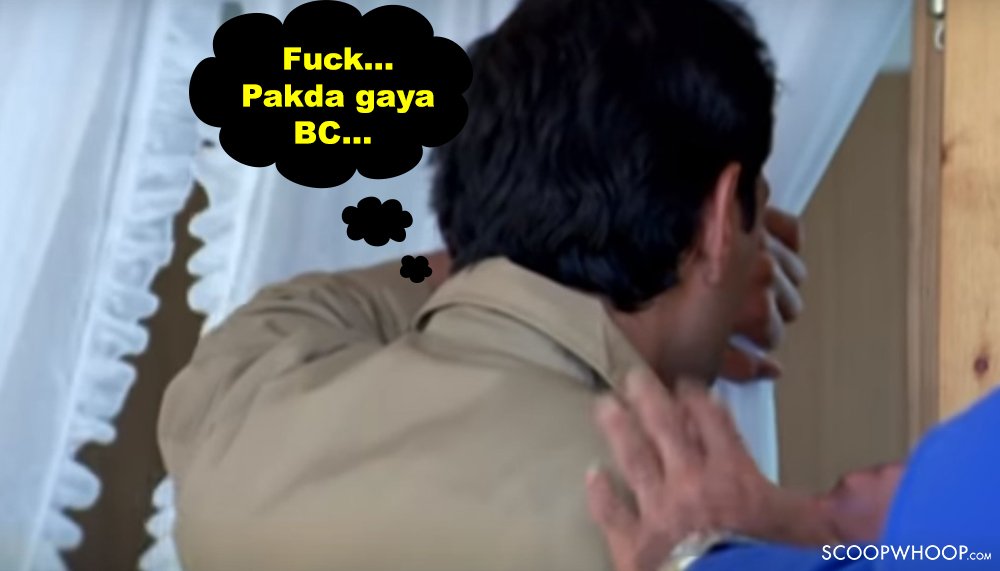 Akshay, as we later find out, loves saying two things:
a) Everything is planned
b) Wife swap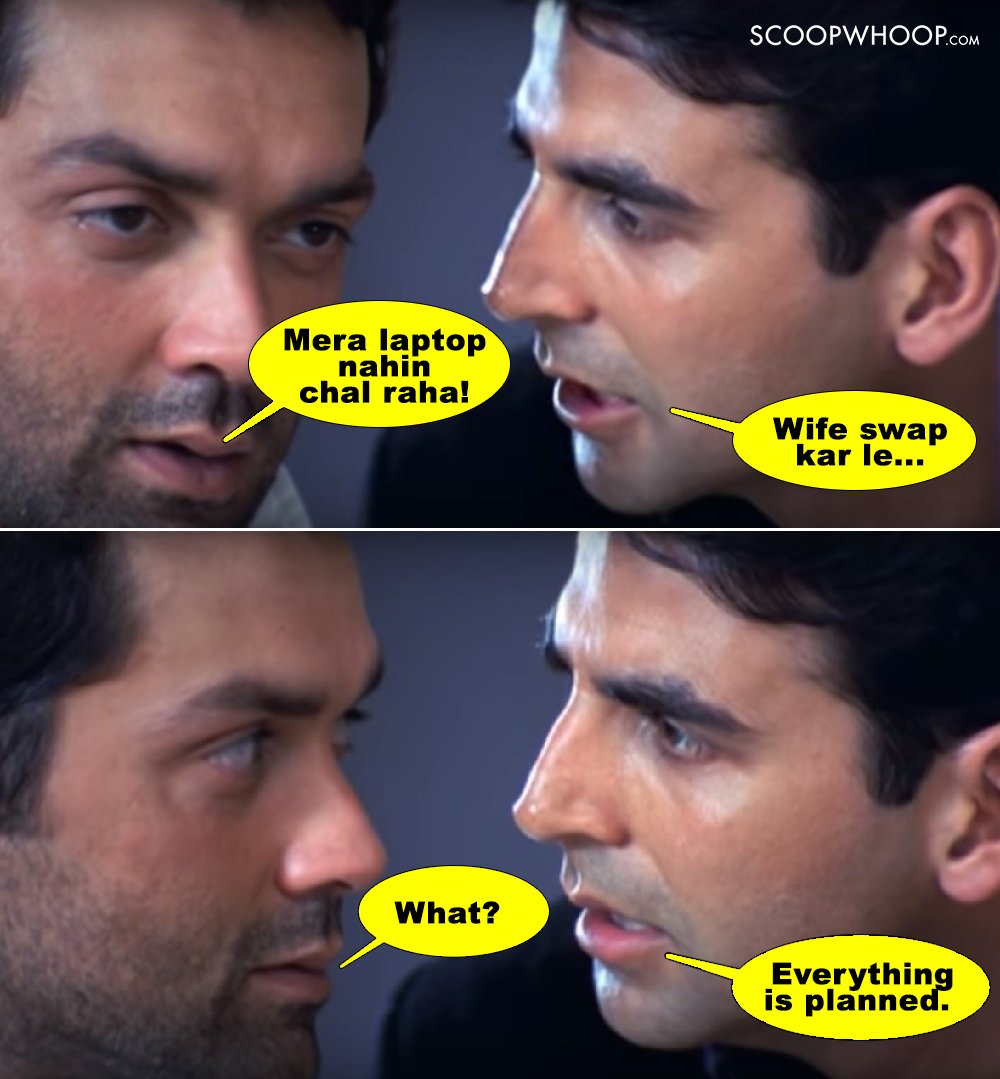 However, Bobby plays it smart and calls Kareena to strike a friendship. 
And the next thing we know is that they all are now exercising together.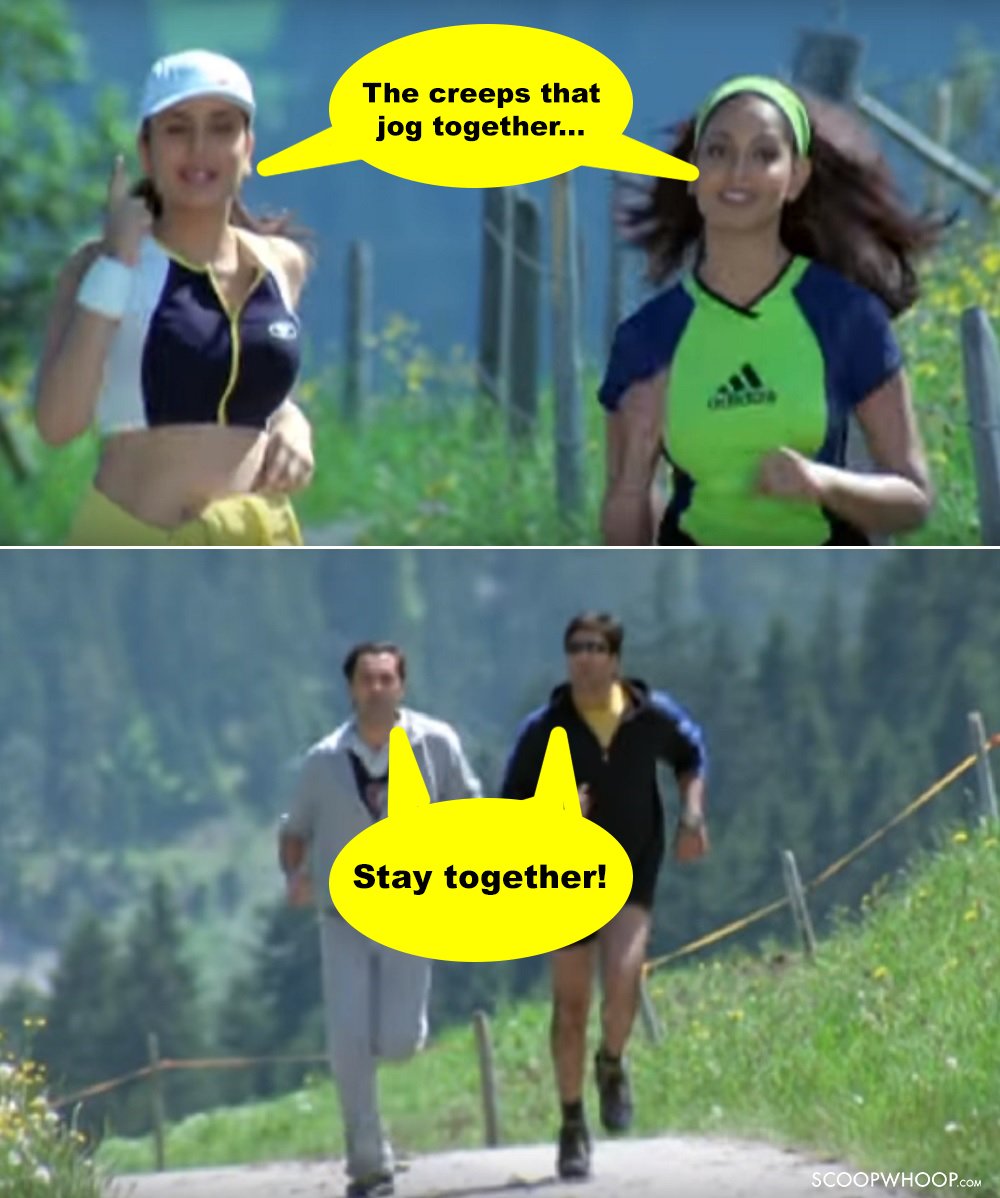 Akshay Kumar soon proves his friendship when he fakes an accident just so that he can take them all on a trip to Mauritius with the insurance money.
#FriendshipGoals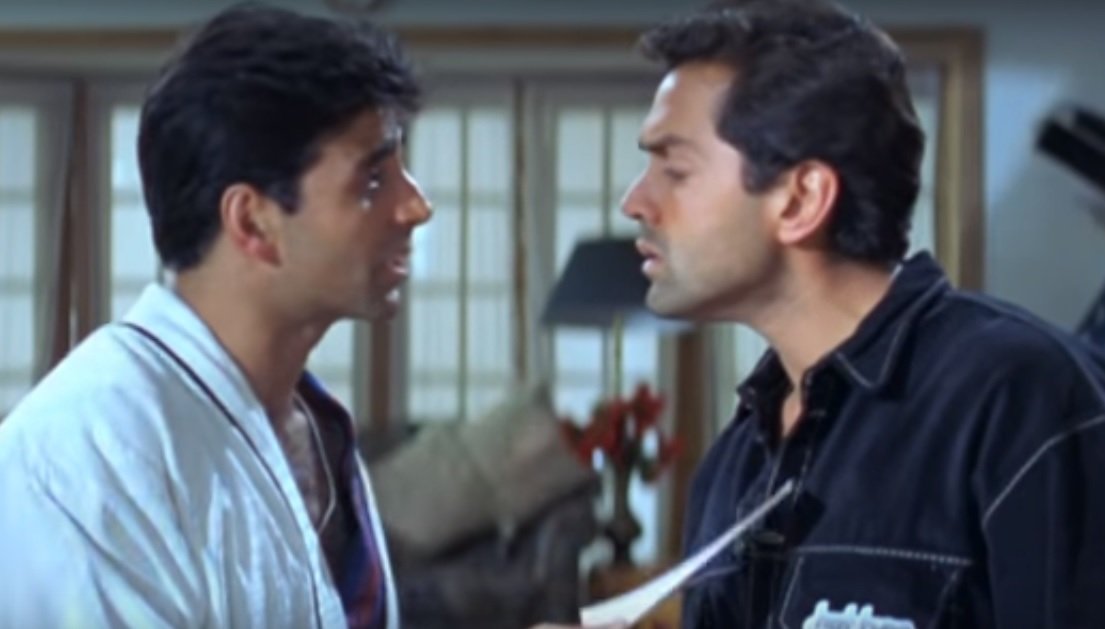 They all happily go to Mauritius where, out of the blue, Bipasha gives this really tough choice to our Bobby.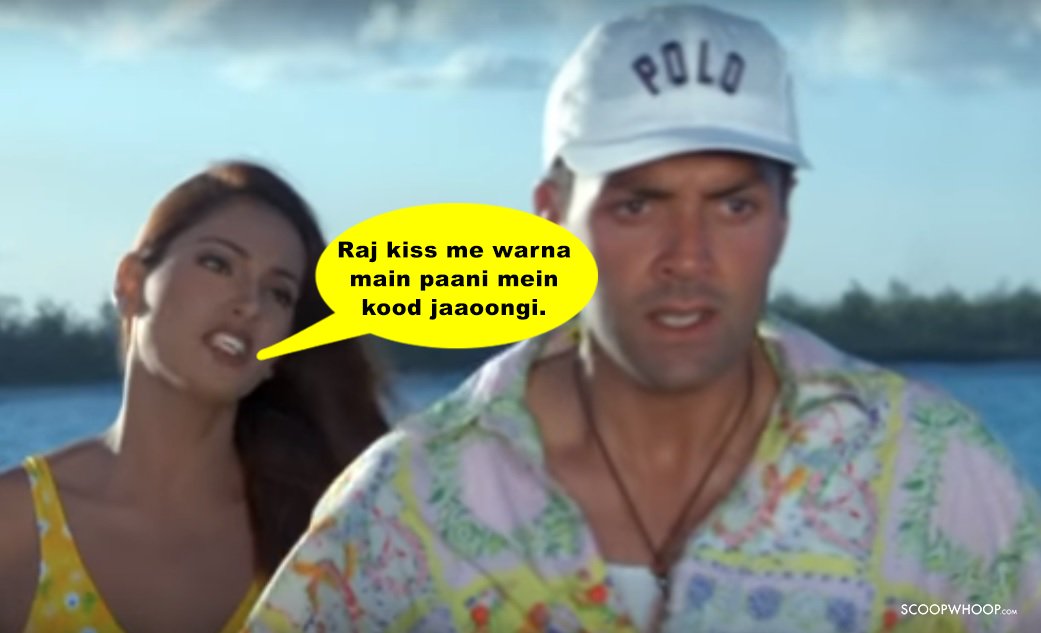 Soon enough, we find out that Akshay is equally fucked up because he suggests what comes to be the movie's main theme.
Wife swap.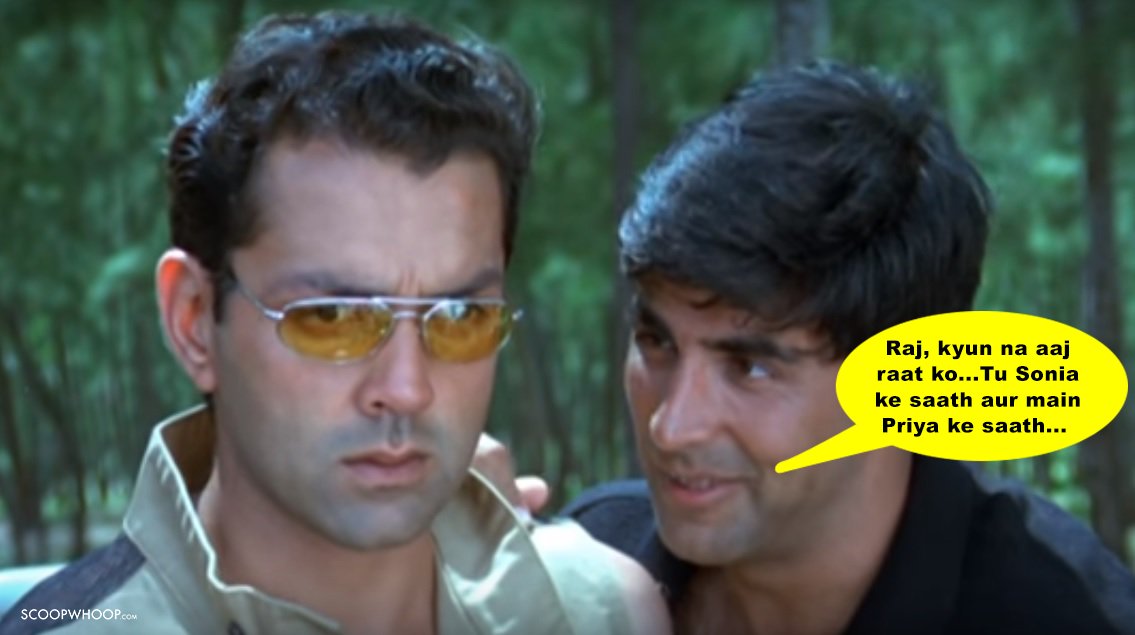 And our Bobby, who'd been stalking the hell out of Bipasha…
Takes serious offence at this ghatiya baat.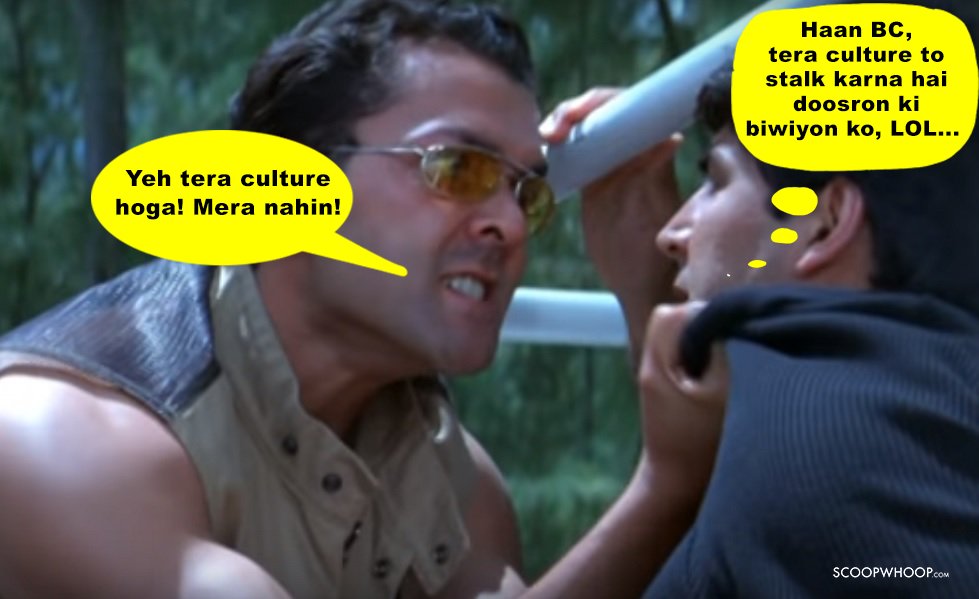 While the men have had a fallout, the wives are unaware. 
Because clearly, Kareena has bigger issues in hand.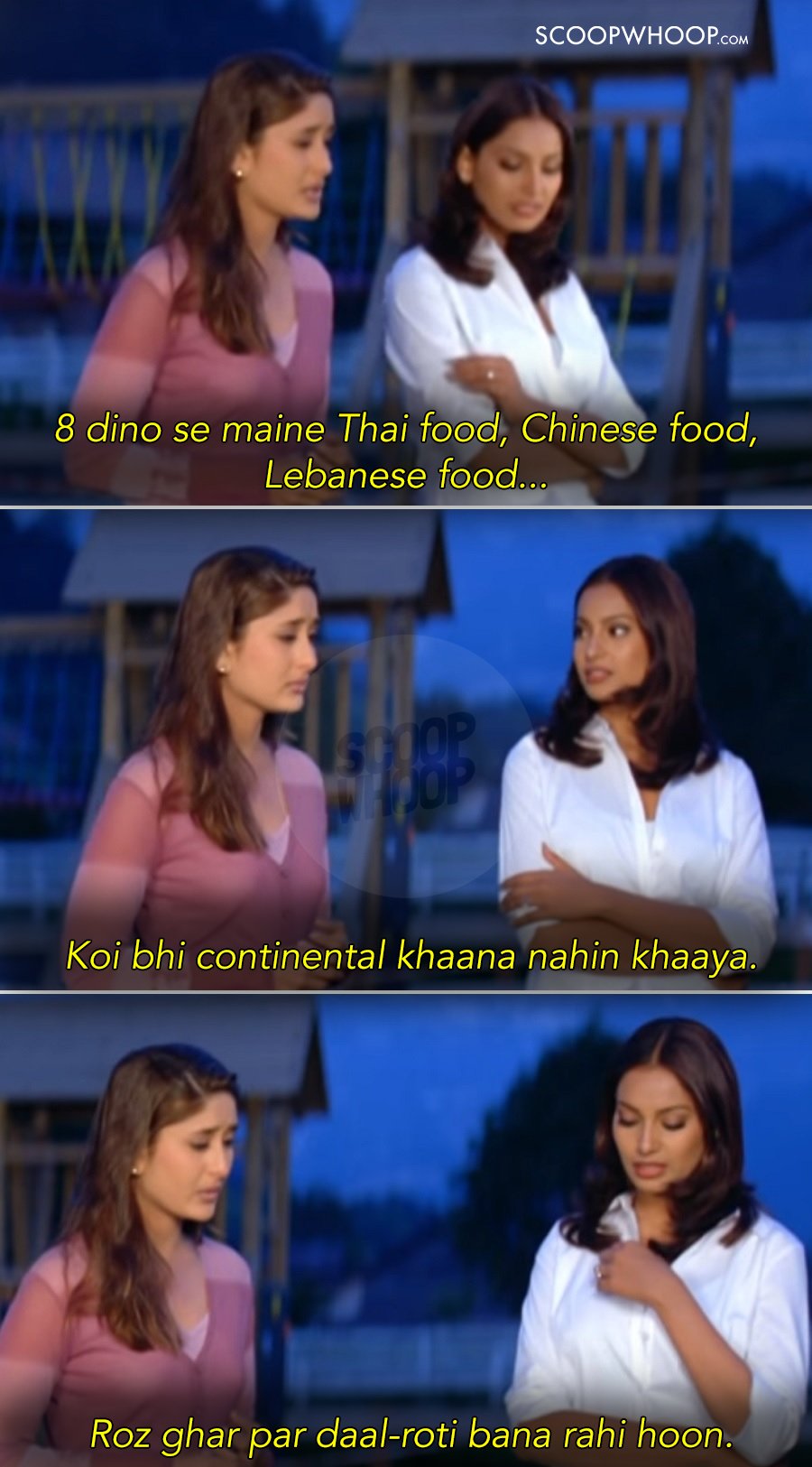 The two men swear never to talk to each other again.
For a full 8 minutes.
Because literally 8 minutes after their 'fight', we see them partying together.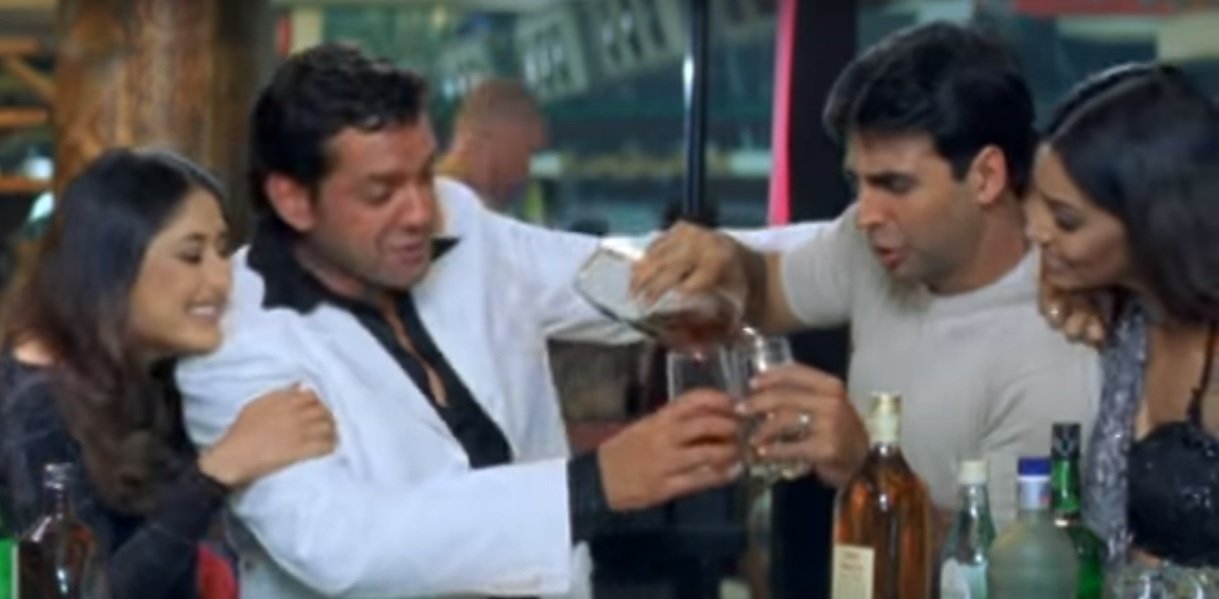 And then literally 11 minutes later into the timeline, we find out that Bipasha has been murdered and that Akshay has gotten Bobby arrested for murdering her.
Wow, talk about a fast-paced thriller.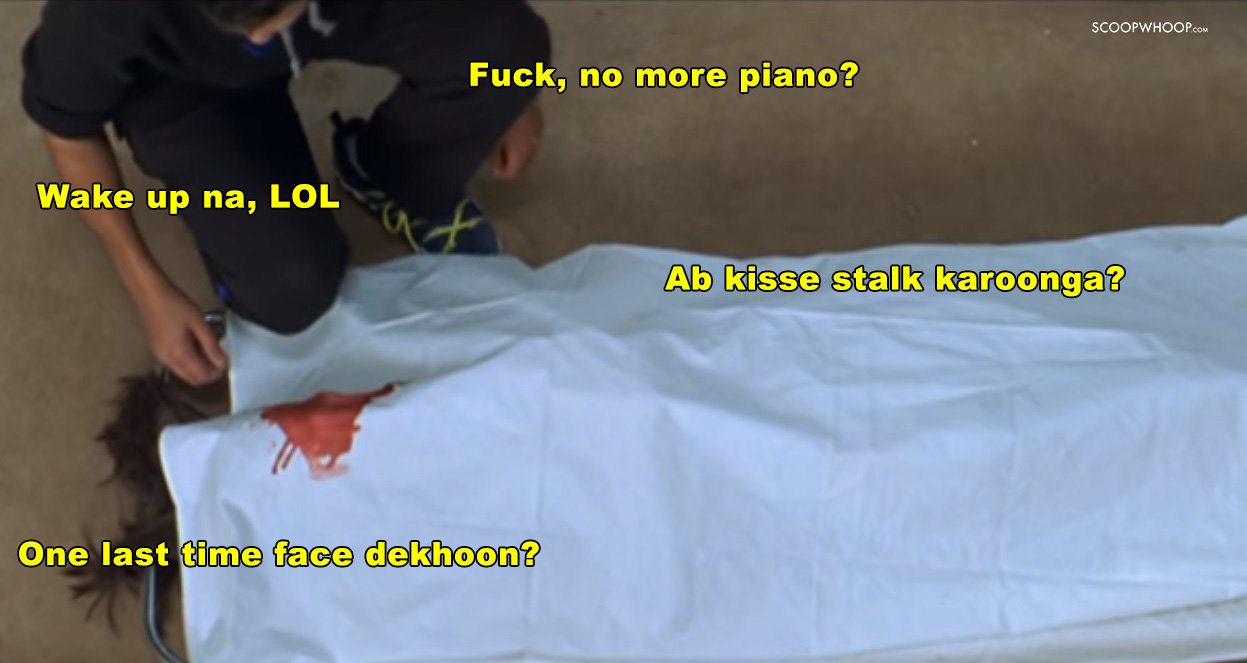 However, Bobby escapes police custody, confronts Akshay Kumar, and gives us this valuable quote in the process.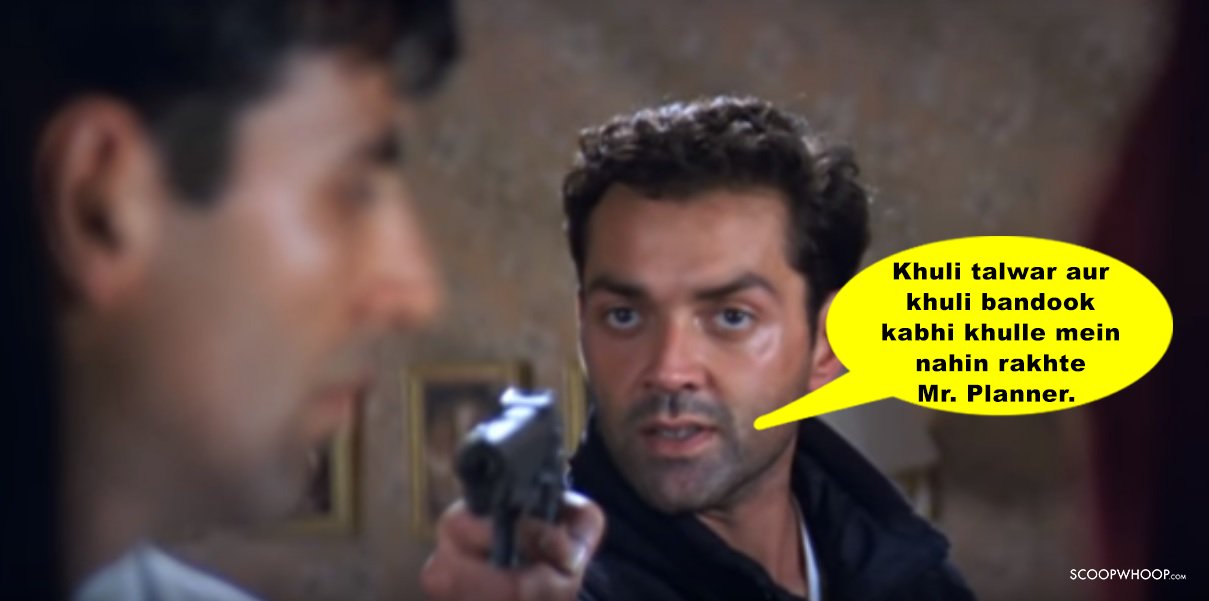 However, since 'everything is planned', Akshay had already called the cops. 
But our Bobby being the original 'Soldier', escapes once again.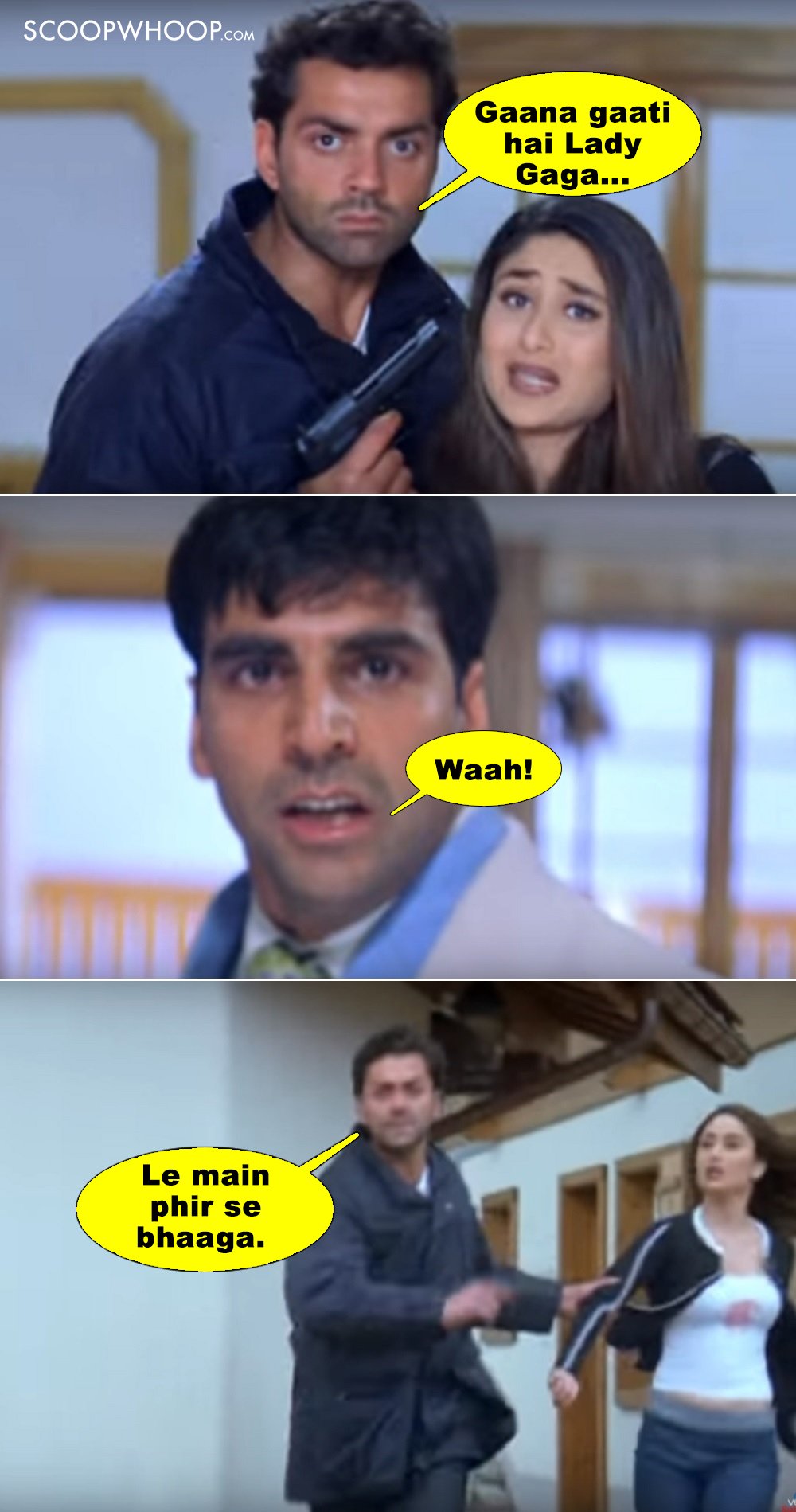 But!
Here's when the ultimate twist comes.
Bobby & Co. soon find out that not only is Bipasha alive…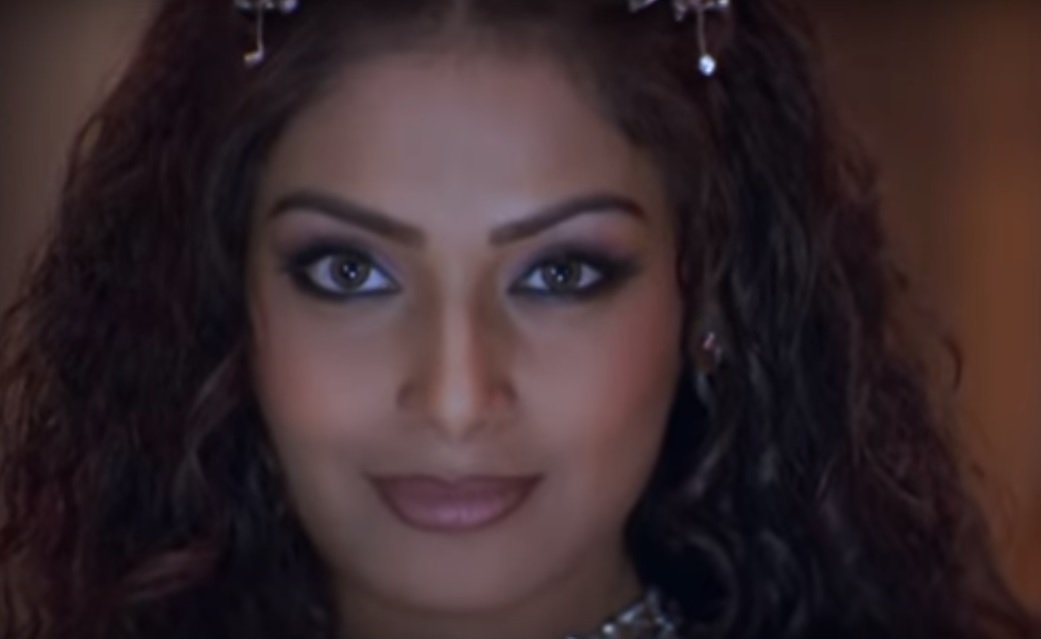 But she's also become an awesome dancer after coming back from the dead.
And after much investigation, finds out that Bipasha was actually his girlfriend with whom he'd hatched a plan to kill his wife to get her $100 million dollars ka insurance money.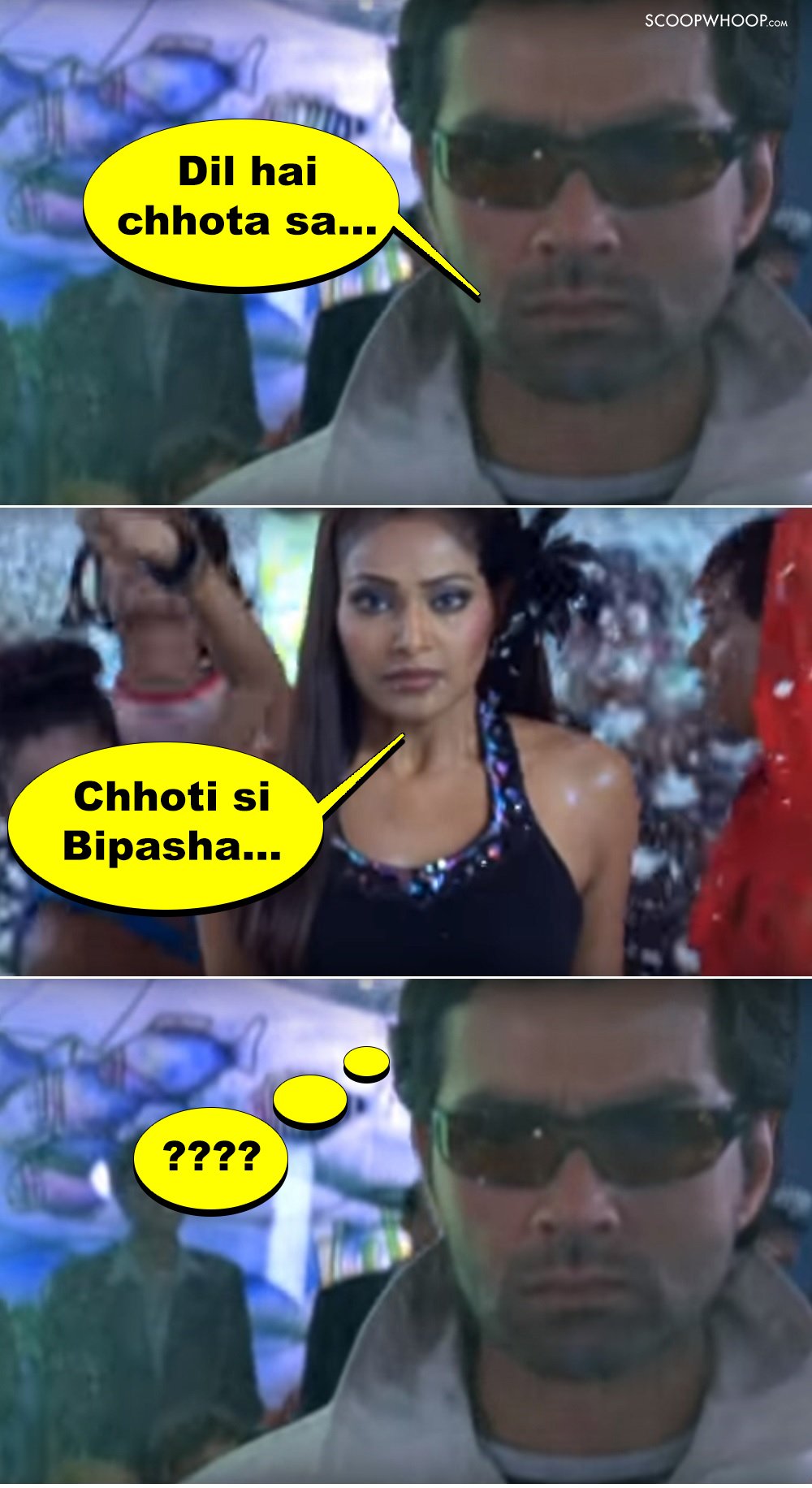 But before Akshay could transfer the money, Bobby hacks into his account by using the password 'everything is planned' because hey, Akshay used to only say that phrase a million times in a day right?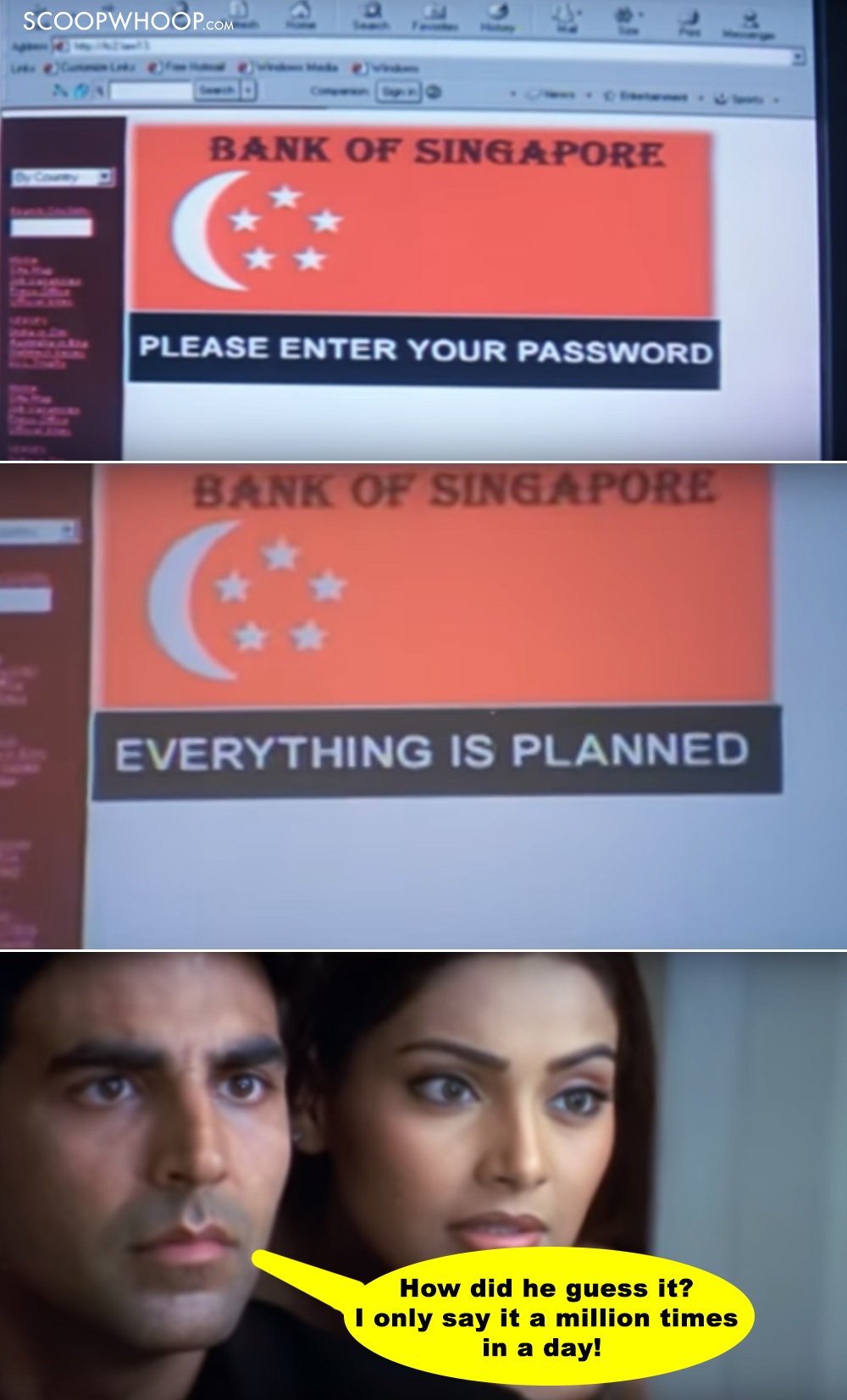 What follows is a fight.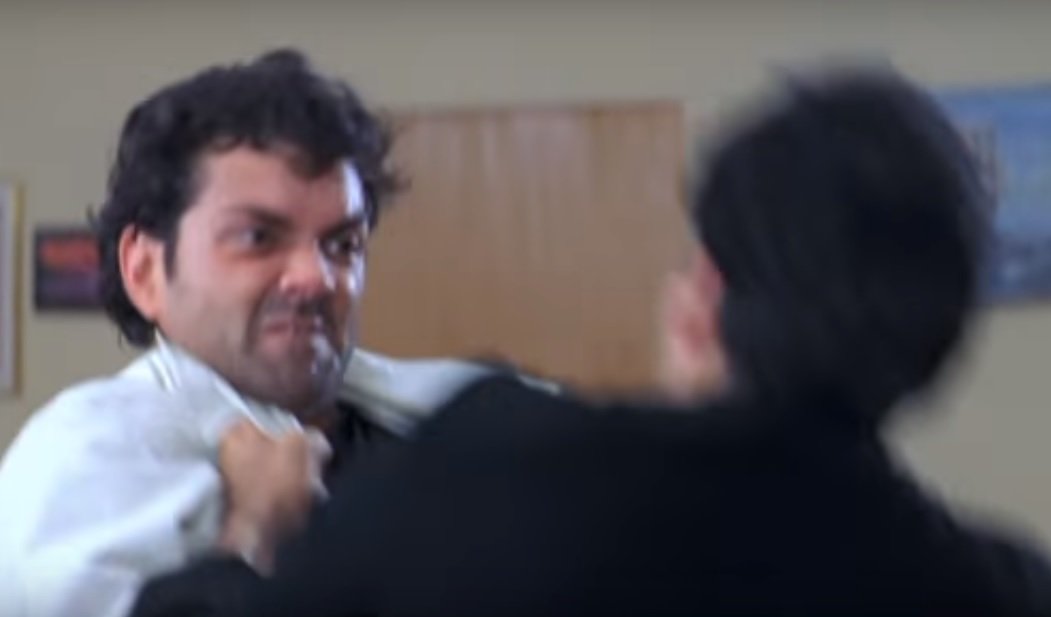 In which Akshay accidentally kicks Bipasha…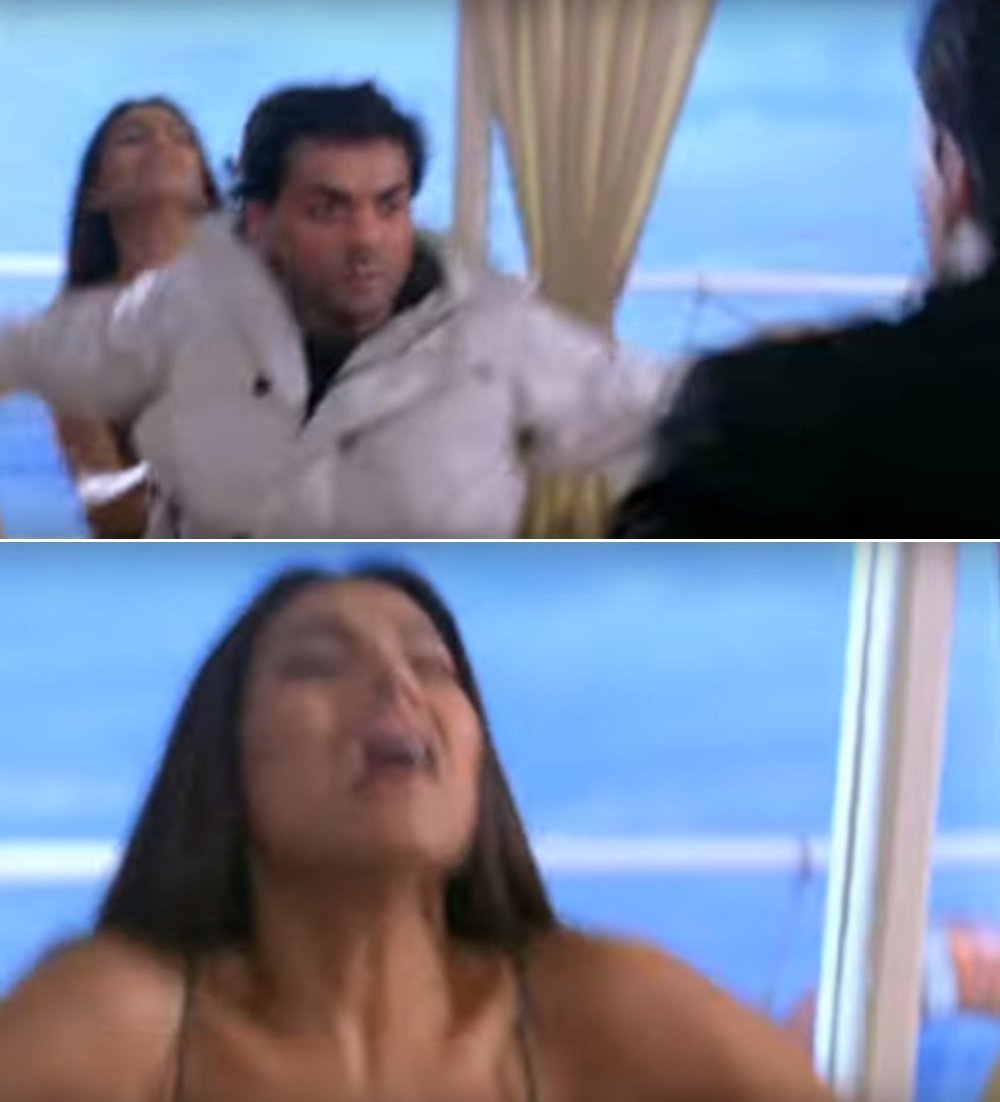 Causing her to fall to a really, really painful death.
And yeah, this time she dies for real.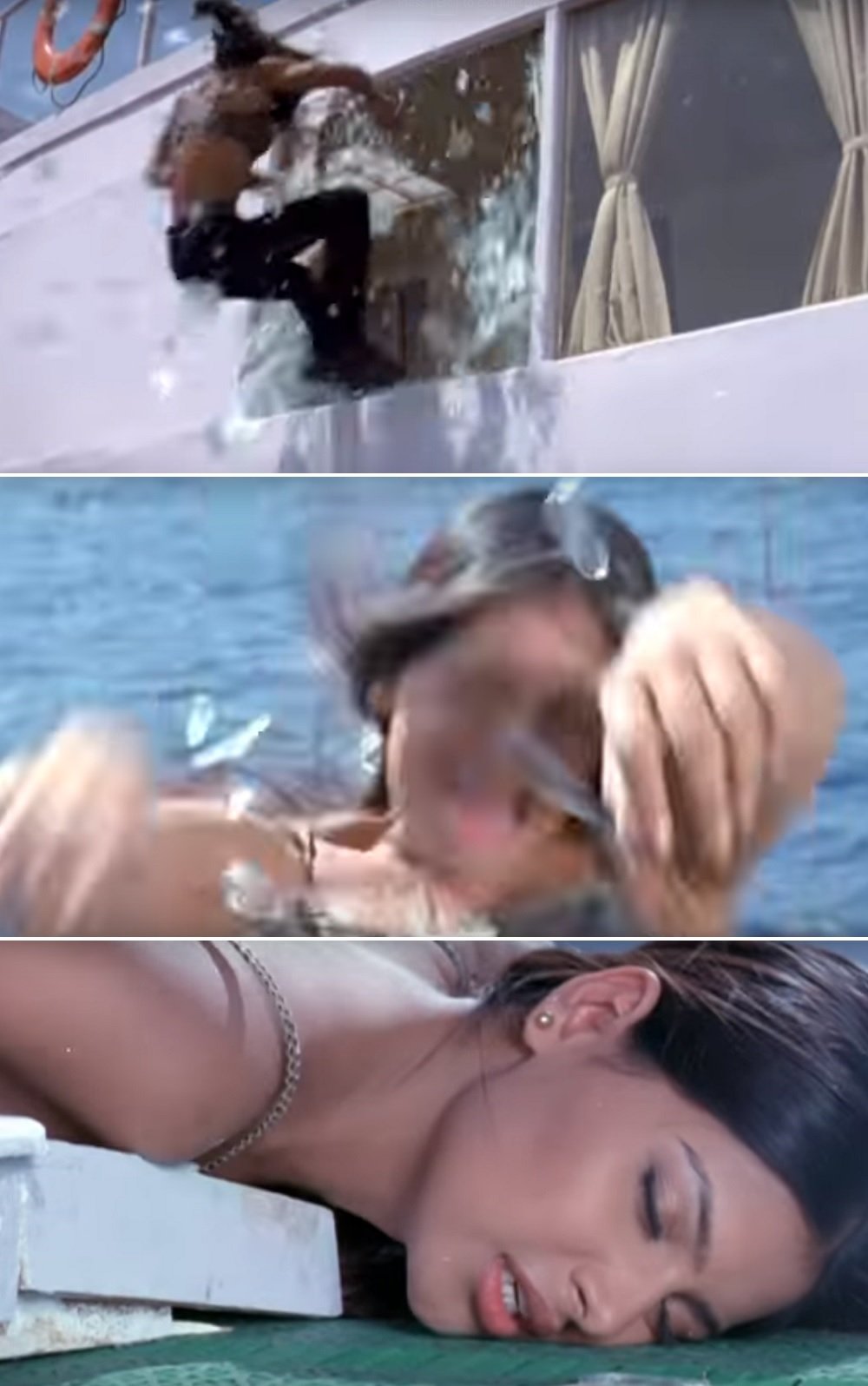 Of course, Bobby is super mad at Akshay Kumar for killing the one girl he loved stalking which is why he successfully kills him…
And comes back to India peacefully.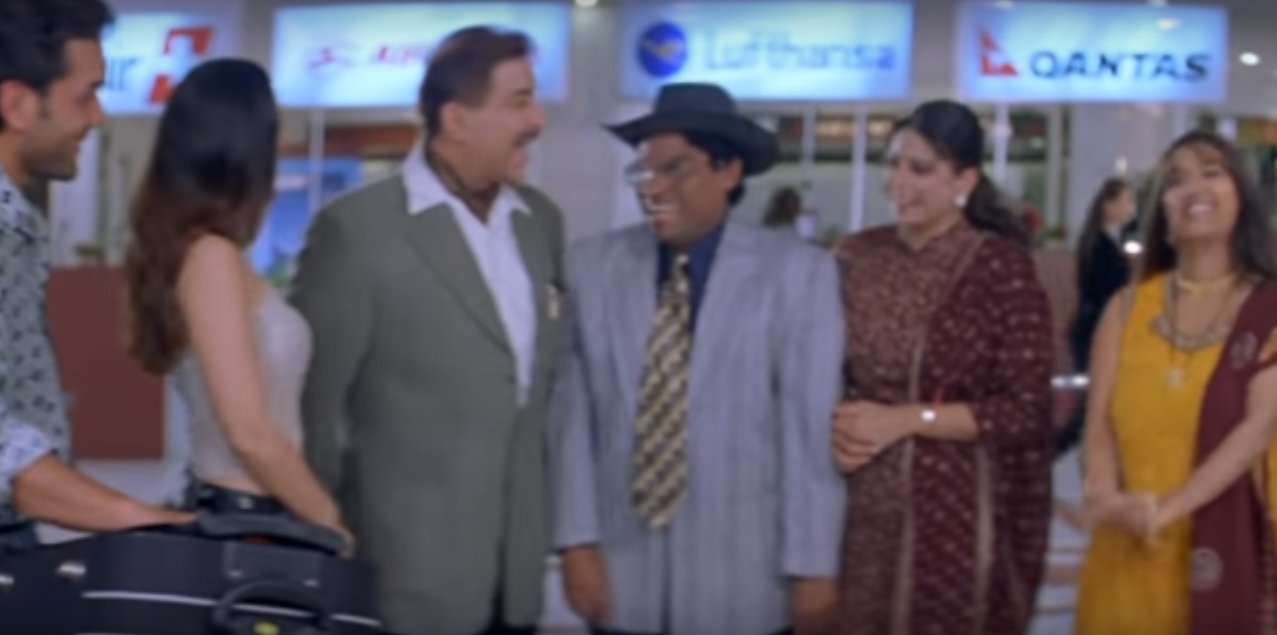 Moral of the story?
a) You don't mess with Bobby.
b) Everything is planned.