Akshay Kumar and Twinkle Khanna : Mrs Funnybones and Mr Strongbones (sorry). They are quirky, fun, eccentric and more importantly normal, which makes this celebrity couple pretty unique. They are poles apart and yet much in love. It is beautiful to see the two bask in the glory of each other's successes.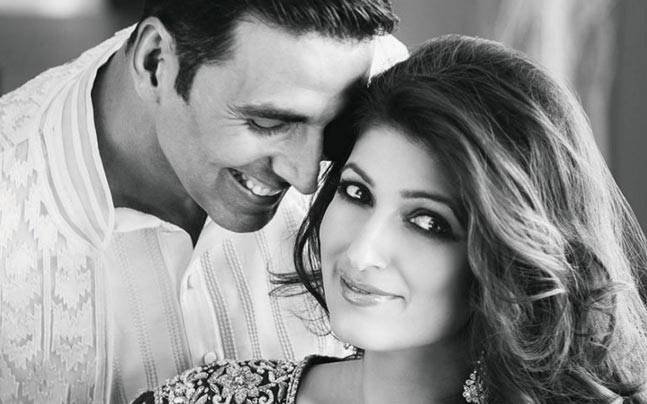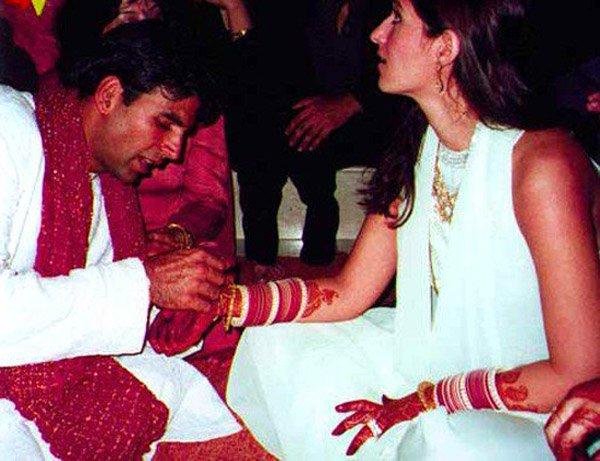 From their 'conscious coupling' to funny tirades, Akshay and Twinkle have proven to be relationship goals, really. 
1. They have different personalities and are poles apart, and yet fit perfectly
From their basic demeanour to their upbringing, Akshay and Twinkle come from fairly different worlds. While Twinkle was born to very famous parents (she is the daughter of Rajesh Khanna and Dimple Kapadia). Despite the golden lineage, she found love in a simple man, who made his way from rock-bottom. Akshay survived odds, cleaned dishes, worked as a chef and a martial arts trainer, and today he is one of the biggest stars of Bollywood.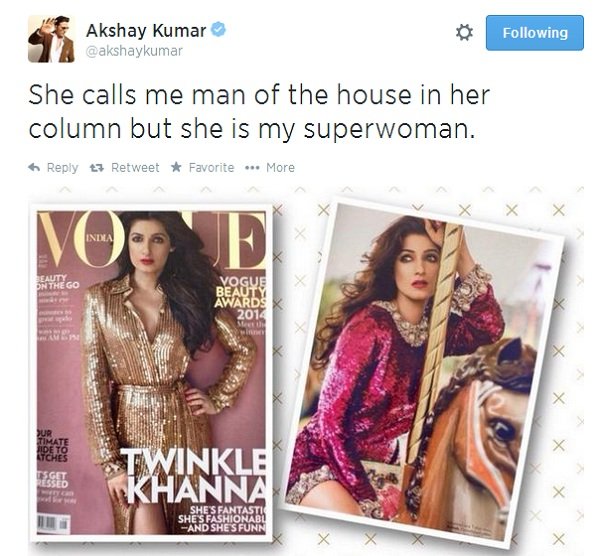 They are poles apart even with regard to their nature. She is blunt, he is diplomatic. She is a voracious reader, he is a fitness freak. And yet they find common ground to love and support each other. They enjoy these differences and learn from one another.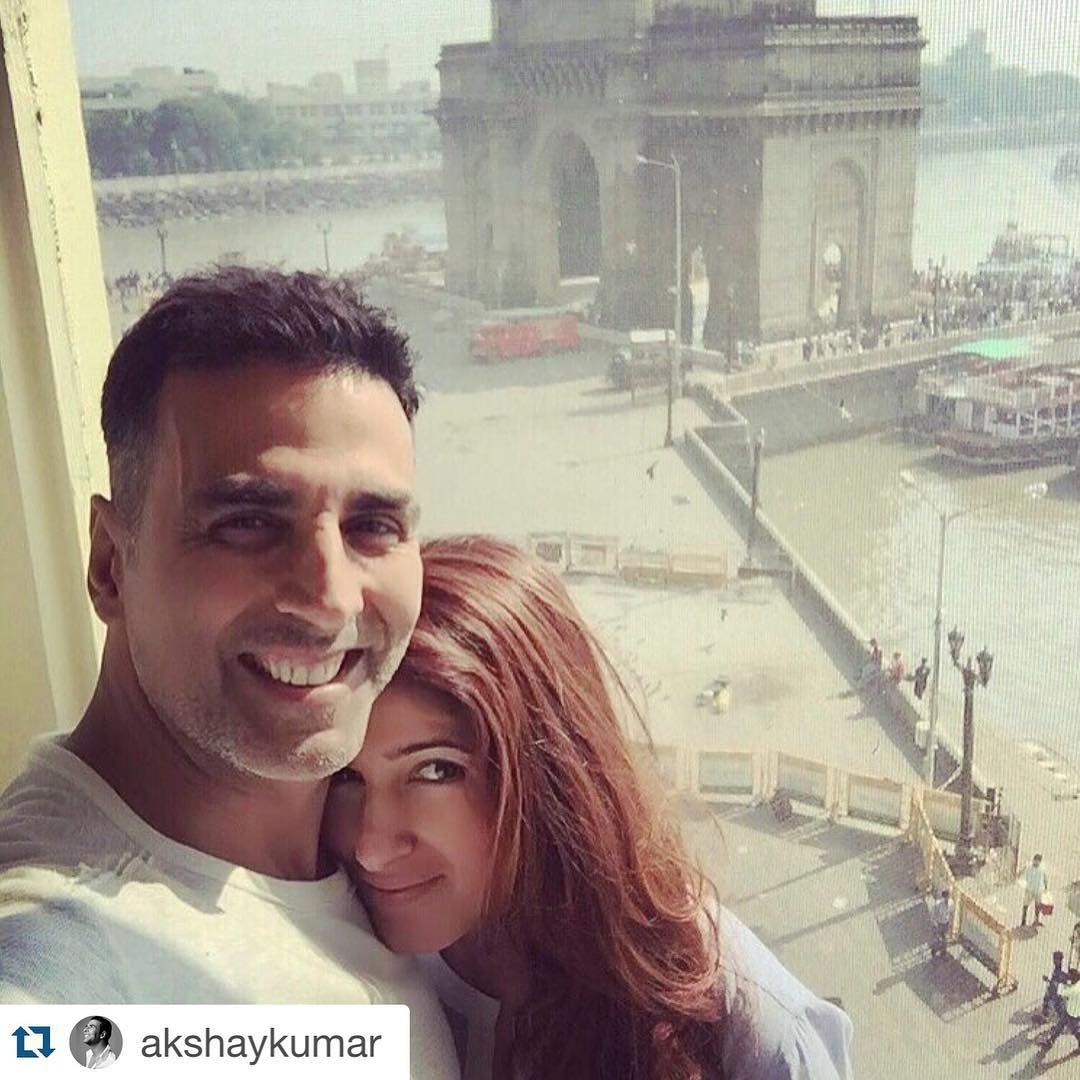 2. They are each other's biggest critics and fans
Twinkle has oft repeated how Akshay is her proofreader when it comes to her books or articles. She always runs her unfiltered opinions by him. He is also her biggest cheerleader, just like she is for him. They take pride in each other's successes and are there for each other when they falter, their bond only gets stronger.
3. They went from being lovers to spouses, to parents but never stopped being BFFs
Who needs a squad when they have each other. Twinkle and Akshay, have stood by one another like a rock. Like any good friend would do, they are their biggest reality checks and unwavering pillars of support. Together, they are a house on fire. Even teenagers cannot match their level of crazy.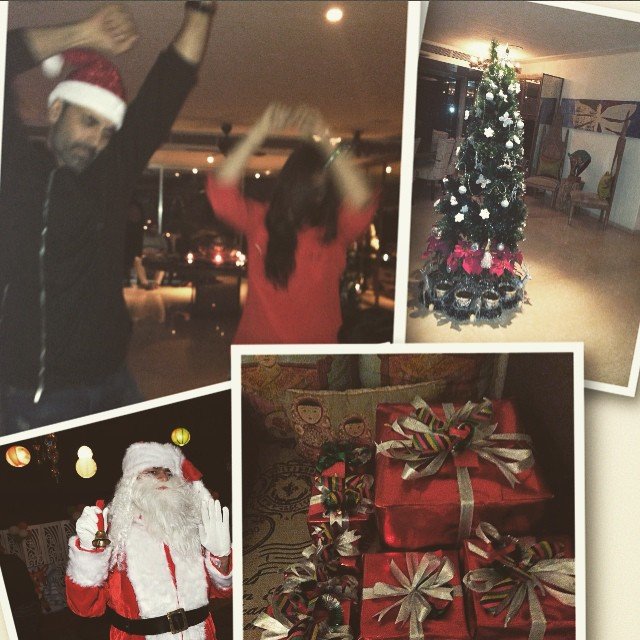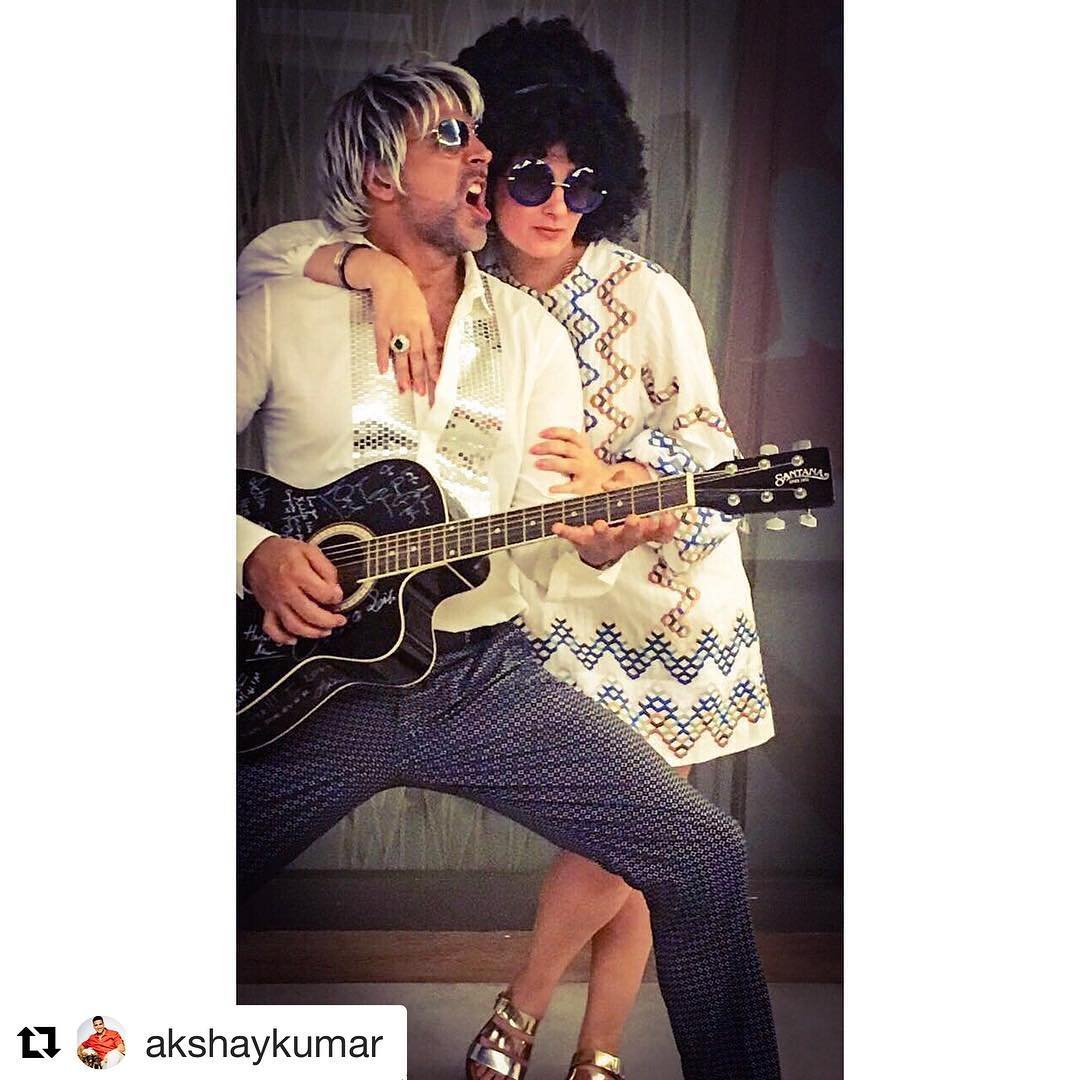 4. They always find time to love and more importantly laugh
Everyone knows Twinkle to be funny by now, I mean read her books if you haven't already, and if there is one person who is cracking her up, it is Akshay Kumar. The two have brought a lot of laughter in each other's lives, they are goofy together, and it looks like they have a lot of fun in each other's company.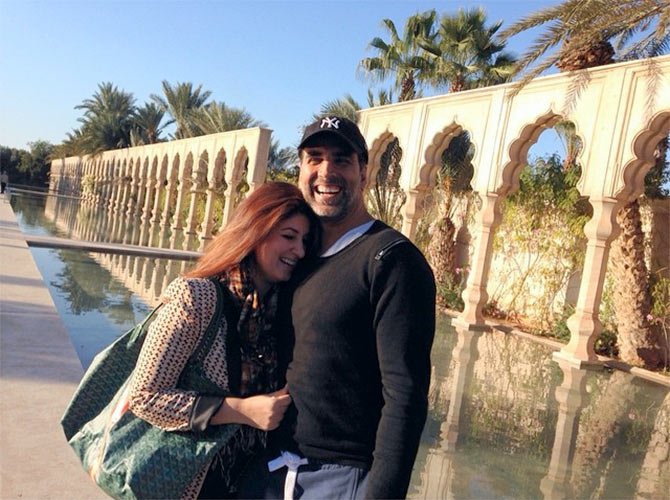 5. They don't shy away from proclaiming their love for each other in public, and ocassionally indulge in SMA (social media affection)
From anniversaries to birthdays, Twinkle and Akshay are not afraid to express their love for one another on public platforms. Their often hilarious yet lovely messages for each other, go to show that even after 16 years, you must try to make time for your better half and make them feel special. 
6. A couple that holidays together, stays together
To ensure a long-lasting relationship, take a leaf out of Twinkle and Akshay's travelogue ahem life. Despite the crazy professional schedule, they find time to take little holidays together (sans kids), and spend time with one another. Yes it may be envy inducing for lesser mortals like us, but it is a great lesson in keeping romance alive in any relationship.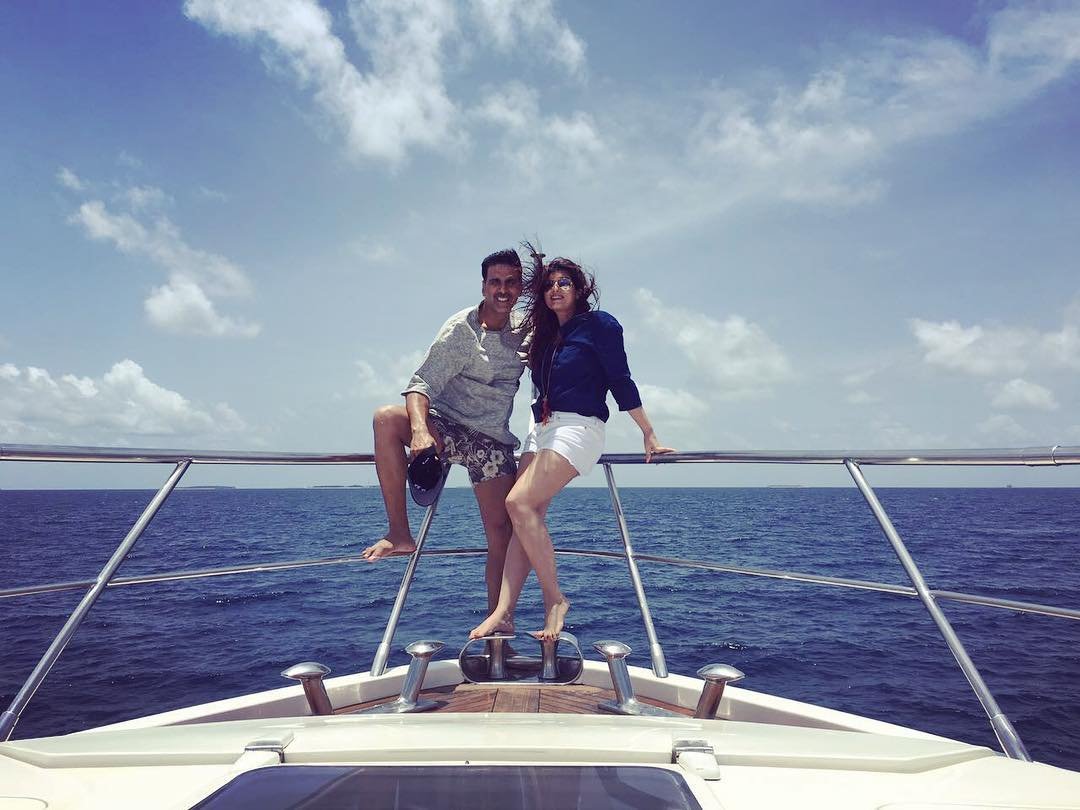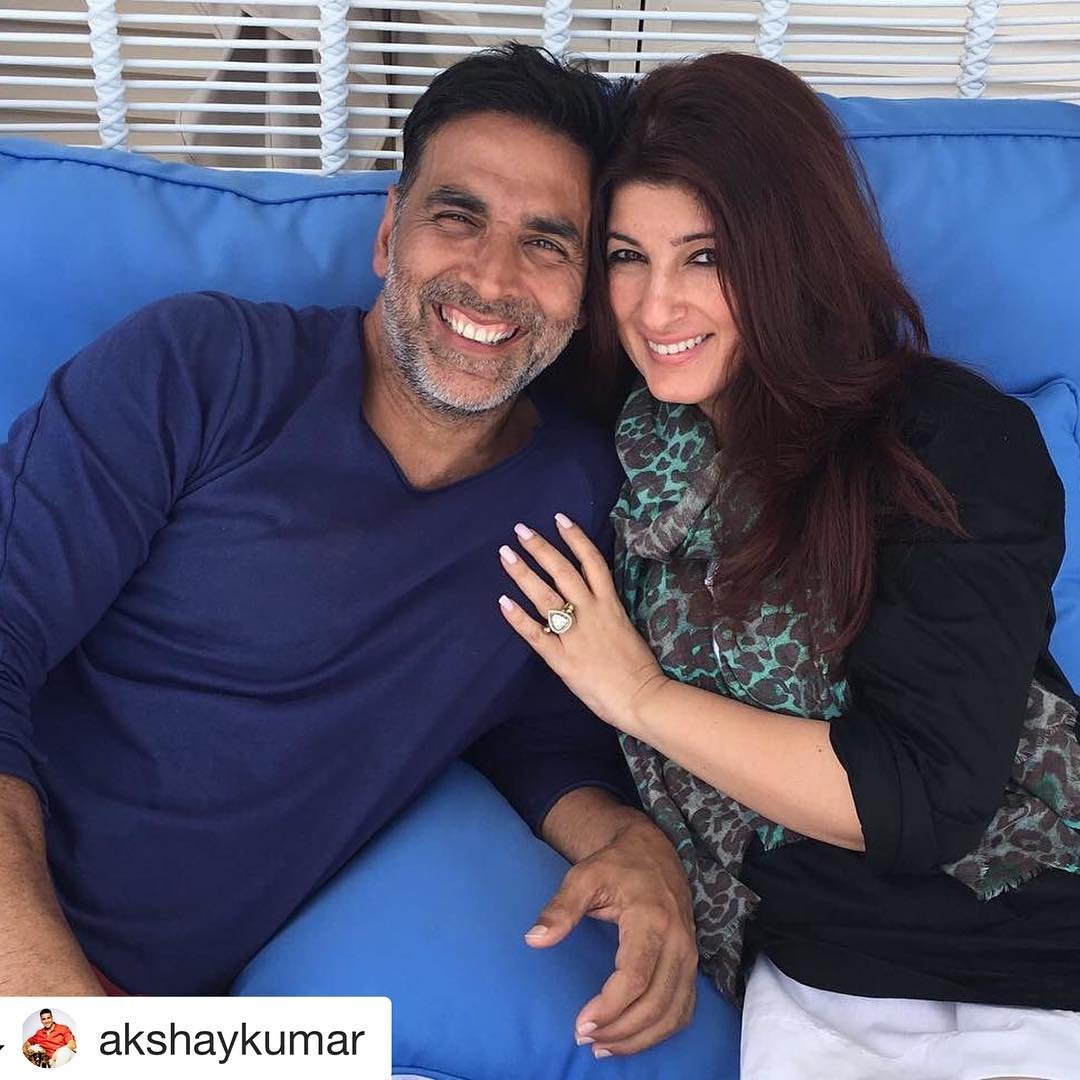 7. They make a true 'modern' family
Parenting is not just a mother's duty, it is or must be all about sharing the load. This couple is acing that department. Akshay has brought her food to work, has taken care of the children while she is off vacationing. Raising children should not just be the prerogative of the mother, and thank god for this modern family which is breaking the rules and setting the right kind of examples.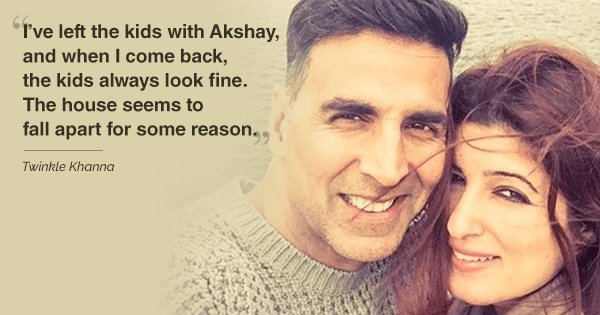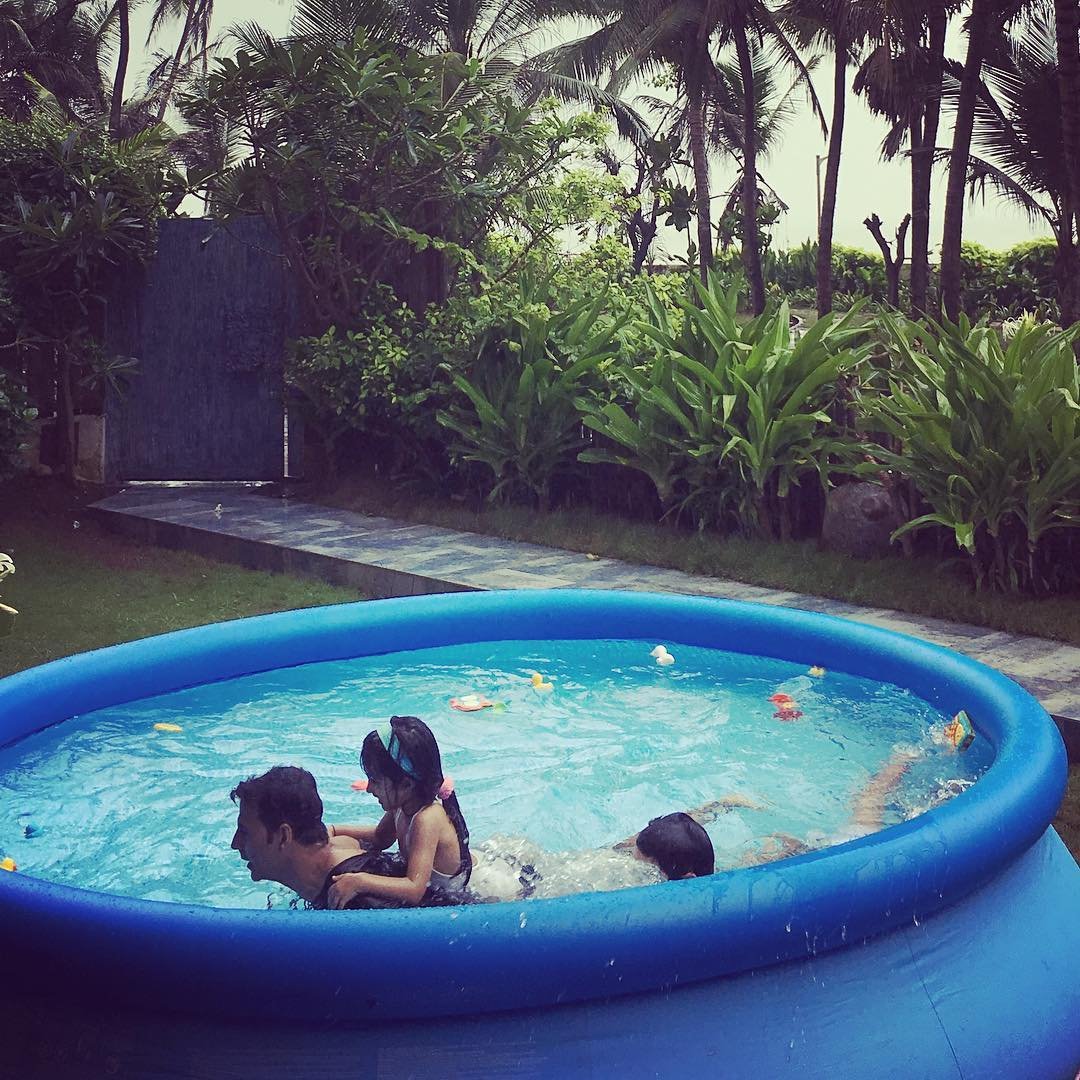 8. They dote on each other's families
While Dimple initially was a bit weary of the relationship, today she is Akshay Kumar's best friend. Twinkle's love for her mother-in-law too has found its way in her books.
Where your lives are under constant scanner, it is heartening to come across a couple who have a knack for keeping it real.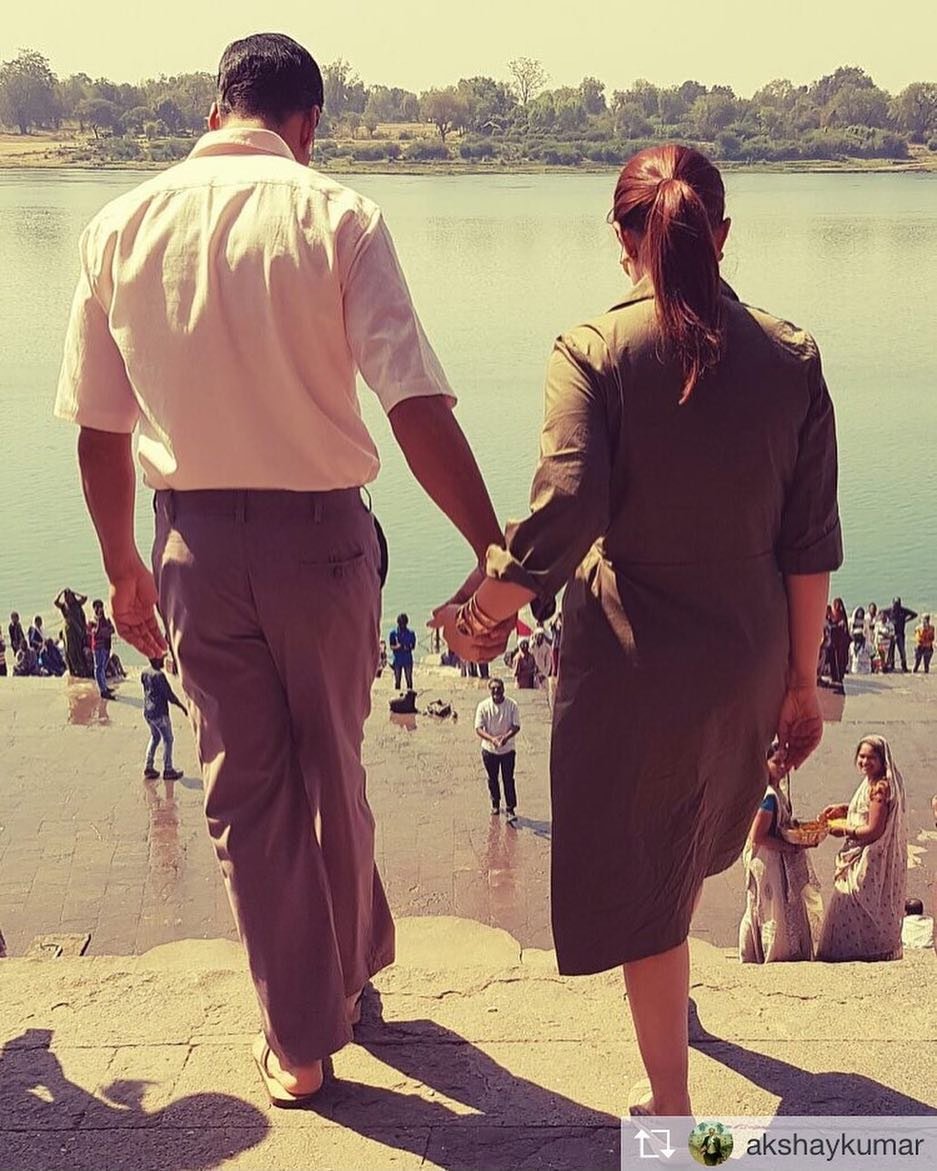 Cheers to Akshay and Twinkle, the power couple who are just like any other regular couple, madly in love. We may have painted a very rosy picture, but honestly, theirs' doesn't seem like a relationship with too many thorns either.