Akshay Kumar has been in the news for all the good reasons lately. 
Recently, he was honored with the Best Actor award for his performance in Rustom at the National Film Awards. And he's famous for expressing his discontent and suggesting solutions for the issues that plague our society through short videos that he posts on social media.
On the eve of Republic Day, Akshay uploaded a video where he shared a noble idea of launching a website and app that could help donors contact the families of martyr's directly. This way, they could extend financial support to the families directly, without any middlemen.
 Here's the video:
His suggestion gained popularity and soon the government extended its help to make this a reality.
Now, Akshay Kumar's idea has developed into Bharat ke Veer, a website and app portal that will help willing donors converse directly with the martyr's family.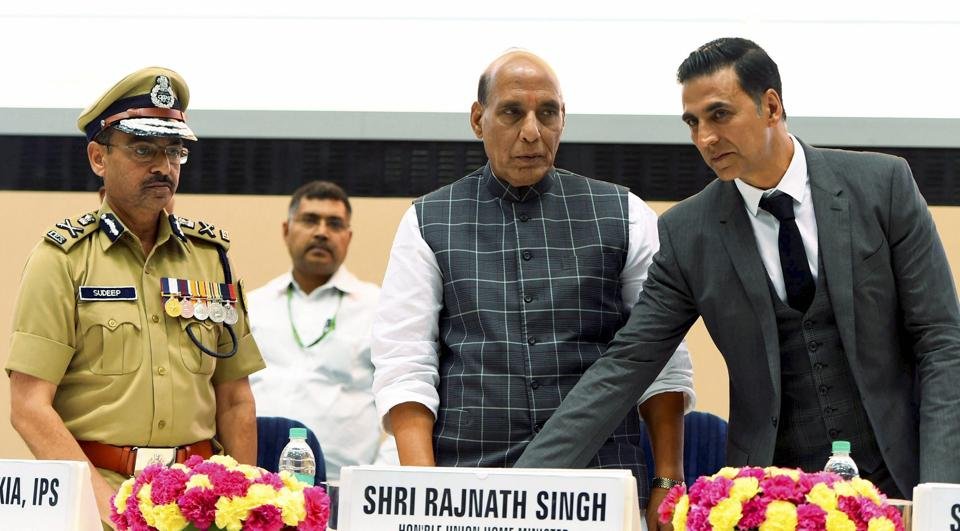 According to Hindustan Times, Akshay mentioned that, "This website has been made exactly in two and a half months. About three months, this idea came in my mind, while watching a documentary film on terrorists, which showed how terror leaders financially support the families of the terrorist who carry out terror acts."
The event left him teary eyed and full of joy.
The app's launch was celebrated with the CRPF Valour Day. 
People can donate upto ₹15 lakhs to the families through Bharat ke Veer.
Home Minister Rajnath Singh and Home Secretary Rajiv Mehrishi could not thank Akshay enough for taking up such an initiative. 
Akshay has won our hearts and our respect, all over again. 
Need more reasons to love the actor? We're giving you 10!