Akshay Kumar's latest film Toilet: Ek Prem Katha has been dubbed as a 'propaganda film' by some sections but the actor on Friday said there is nothing wrong in raising relevant issues, which even the government is concerned about, through cinema.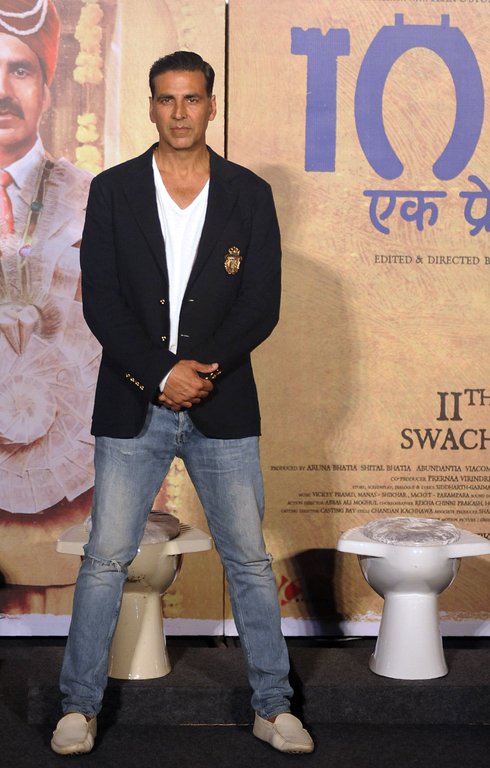 Directed by Shree Narayan Singh, the film stars Akshay in the lead role of a man, who tries to win back his wife by building a toilet at his home.
When asked about the criticism of the movie, Akshay told reporters, "If the government is saying the same thing which is good and if you call that a propaganda, then okay we are doing propaganda. I believe building a toilet is extremely important, especially for women," he said.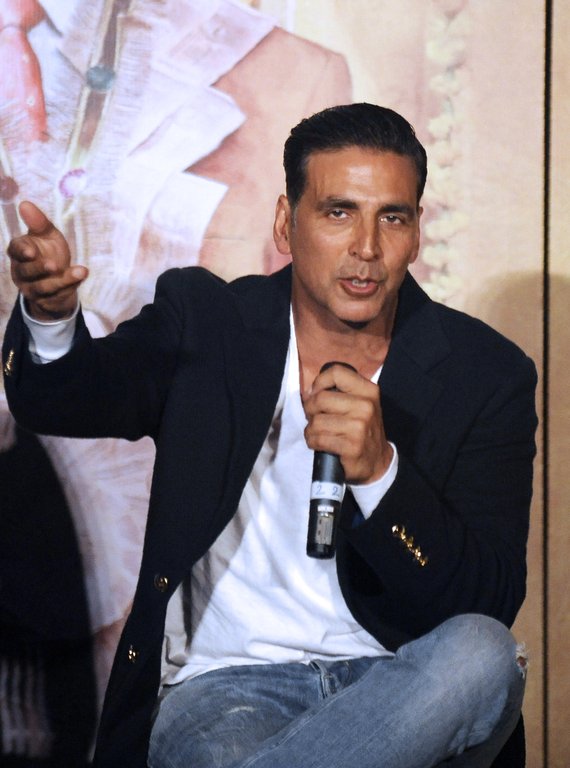 "I am talking about sanitary pads in 'Padman' and you'll be sad to know that 91% of women don't use it because they can't afford it. To talk about such things and bring them in the forefront isn't propaganda. You want such issues to be highlighted and talked about," said Akshay in a press conference via Skype from London.
The Rustom star is happy that Toilet Ek Prem Katha is doing a good business at the box office but he said he is more keen about getting more people to watch the movie than making money.
"At a lot of places the government is screening it. In Haryana, the CM is trying to show the film to the head of villages. Even in some villages in UP, it is being shown. I just got to know even Doordarshan wants to show the film soon because they have a big reach. My idea is to grab more eyeballs and not money. That was the whole idea behind the film," he said.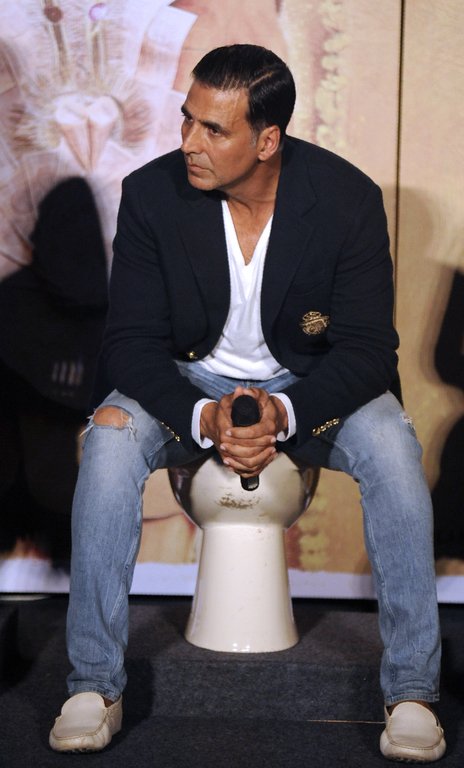 Though Akshay has been a part of socially-relevant films be it Airlift, Baby to Toilet: Ek Prem Katha, the actor said he doesn't want to get typecast.
"If I like a film I'll do it. I have done a villain's role in 'Robot 2.0'. Then I am doing a sports film 'Gold' which is completely different. I am not just doing social films. Please don't put that tag on me," he said. 
(Feature Image Source: AFP)