A small film, which you probably haven't even heard of, released in theatres across the country today. Mukti Bhawan stars Adil Hussain and Lalit Behl and it dissects the inherent awkwardness of a father-son relationship. To say that the lead players of the Shubhashish Bhutiani' film, Behl and Hussain, live their roles would be a lazy oversimplification. Both these actors seem to be so convincingly afflicted by everyday melancholia, that you become them.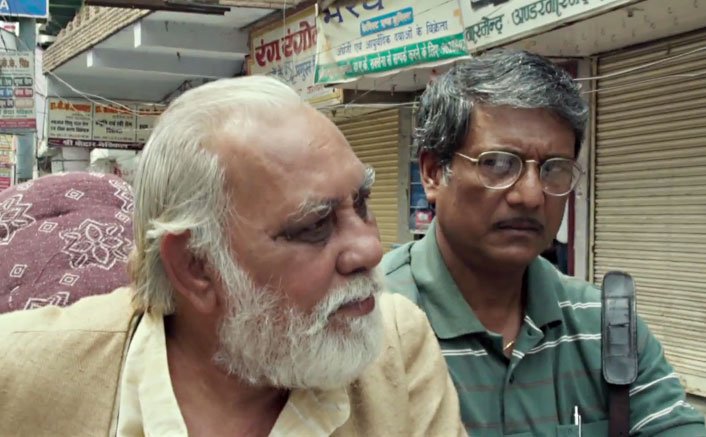 Neither Hussain nor Behl feature in the list of India most respected film awards this year (Mukti Bhawan and Hussain do get a special mention though). The list does not even acknowledge Manoj Bajpai's stellar performance in Aligarh. The National Award for best actor is reserved for Akshay Kumar's turn as a cuckolded naval officer in Rustom. It was a film which reaffirmed Kumar's position in the pantheon of cliche gods in Bollywood. 
Really, can you think of any other actor who has consistently played the same guy with such consummate ease for almost 25 years? Rustom has Akshay Kumar playing the same guy he played in Mohra, who was a clone of the guy he played in Main Khiladi Tu Anari. You know, the guy who could resist the advances of a rain-drenched Raveena Tandon because he was on duty. Even if it was just for a few minutes.
Clearly, the chairman of the jury, Priyadarshan, who has directed Akshay Kumar in some of his biggest hits, felt otherwise. And we don't blame him. In the past decade or so, the jury of the National Film Awards has consistently favoured mainstream Bollywood films over offbeat regional cinema. The proponents of so-called offbeat cinema have outraged about this, but all that has fallen on deaf ears. 
The list of past winners of the National Film Award for best actor reflects a chequered history. More often than not, performances that poignantly depict the sufferings of some human condition, have been recognised. But the jury has also seemed very inclined to favour big ticket Bollywood stars like Ajay Devgn, Anil Kapoor and Amitabh Bachchan.  
Bachchan, for one, has taken home the award four times in a career spanning over five decades. Agneepath (1990), Black (2005), Paa (2009) and Piku (2015) are the films he won the award for, but ask any Bachchan fan and they will tell you that the thespian's most nuanced performances have been overlooked. Saudagar, 1973, one of Bachchan's earliest works was also one of his most complex roles. He played a manipulative, lustful rake in the film who uses a good-hearted older woman as means to an end. That year, the jury overlooked Bachchan to award Malayalam film actor PJ Antony for the film Nirmalyam. 
In 1981, two very important women centric films released in India. Both were not your quintessential Bollywood products. Aparna Sen's 36 Chowringhee Lane had Jennifer Kendall playing an Anglo-Indian teacher from Kolkata negotiating old-age and isolation, Muzaffar Ali's Umrao Jaan was an exquisitely-mounted biopic where Rekha played a legendary courtesan-poet from the Lucknow of the 1800s. While Rekha's was a compelling performance, Jennifer Kendall was in a different league altogether. As Violet Stoneham, Kendall personified the crippling helplessness of the Anglo-Indian community in India. But we know who took home the award.
One would be tempted to say that that "parallel" or "art" films are meant to win National Awards, but a year after Tamil actor Vikram won the National award for his searing turn as a sociopath in Pithamagan, Saif Ali Khan won the award for Hum Tum (2004). 
In 2009, Bachchan won the award for his turn as the prosthetic wonder Auro in R Balki's Paa. That very year, Ranbir Kapoor, fresh from the success of Wake Up Sid, delivered his most sincere performance to date. As the ambitious salesperson in Rocket Singh Salesman of the Year, Kapoor was self-assured, yet vulnerable . If the jury really wanted to reward Bollywood, this was the performance to say yes to. But the Bachchan wave prevailed and Kapoor went on to become Hindi cinema's resident angst monster. But that's a different story.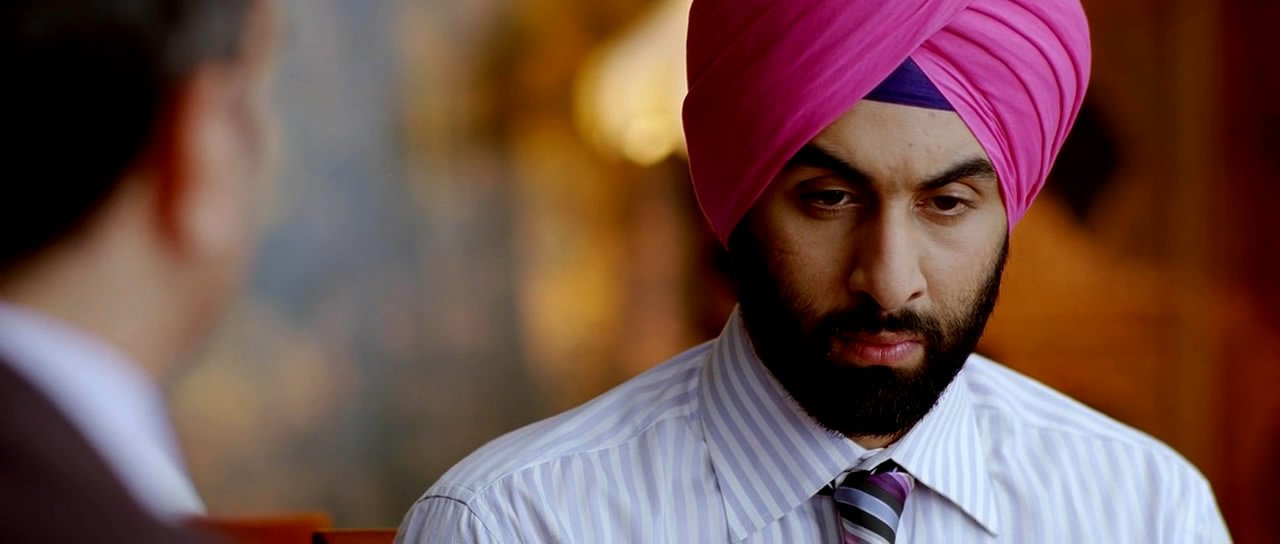 Yet the biggest biggest controversy, when it comes to honouring  performances, came in the form of a certain Raveena Tandon. The year was 2000 and Kalpana Lajmi, who after Rudaali was the go-to director for every glamorous Bollywood actress who wanted to be taken seriously, cast Raveena Tandon as a victim of domestic abuse in Daman. Even before the film was released, industry insiders had penned the amazing transformation story of the Mast Mast girl. 
In India, when an actor chooses to go "deglam" (it's a special word that Indian media has devised to describe great performances), we know there is a National Award in waiting. For the longest time, for a Bollywood critic, a female actor's performance level was considered inversely proportional to the layers of make up she has on. It would have been funny, had it not been chillingly true. 
Tandon, whose performance in Daman was average at best, walked home with the National Award. We all almost bought it, because she really didn't wear any make up in the film you see, but then it was pointed out that her uncle, Mac Mohan, was coincidentally a jury member that year. 
But seriously, what is a measure of a great performance and why is it such a big deal if a mainstream Bollywood star like Akshay Kumar finally gets his National Award? Even Leonardo DiCaprio has got his Oscar, why should we grudge Akki his National Award?
To answer that query, I would urge you to watch Mukti Bhawan or Aligarh and then honestly ask yourself the same question. Even if our government chooses to recognise popularity over art, it doesn't say anything good about how we give our highest cinema awards. 
After all, there are the Filmfare, IIFA, Zee Cine, Screen and other populist awards to honour the likes of  Akshay Kumar, Shah Rukh, Salman and Devgn. Incidentally, Kumar was overlooked for the Filmfare awards.
So why can't we have this safe place of unadulterated art at the expense of tax-payers? There's little justice at the box-office, surely a little in how we give awards wouldn't hurt Indian cinema.