We've all known Akshay Kumar as one of the most successful actors in Bollywood but off late, we've also started seeing his humanitarian side. From speaking out against all kinds of ill practices in the Indian society to doing his bit for various causes, Akshay has been consistently winning hearts thanks to his efforts. 
Earlier in April, post the acknowledgment by the Ministry of Home Affairs, Akshay also launched Bharat Ke Veer, a website meant to raise funds for the families for the Indian martyrs.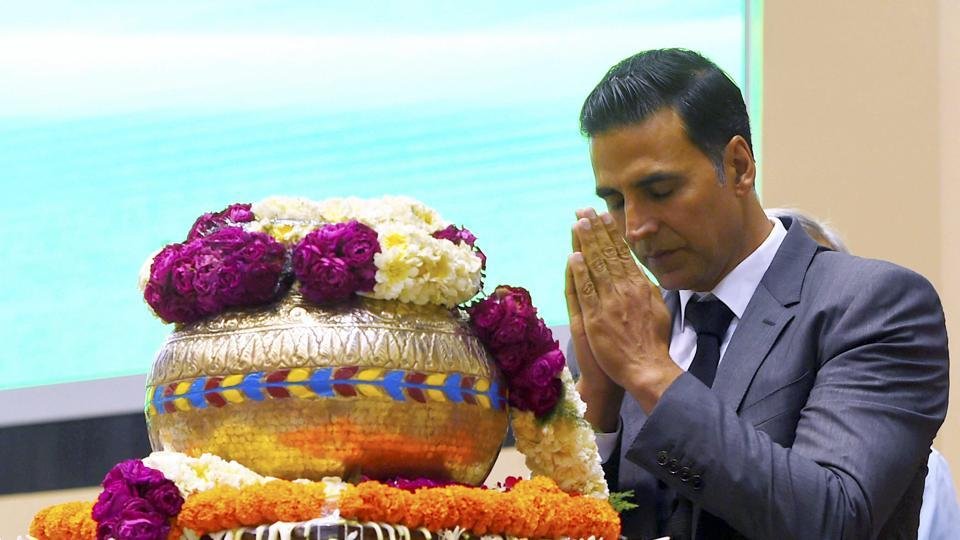 Recently at a global investor conference, India Rising, Akshay decided to give an impromptu speech to the businessmen and CEOs present, informing them about this website, a web portal where anyone can make direct donations for the martyrs' families. 
Akshay started off with explaining about the website which currently has details of 112 soldiers who have lost their lives. He added that the details stay on the site till the total amount of donation to their family does not reach 15 lakh rupees.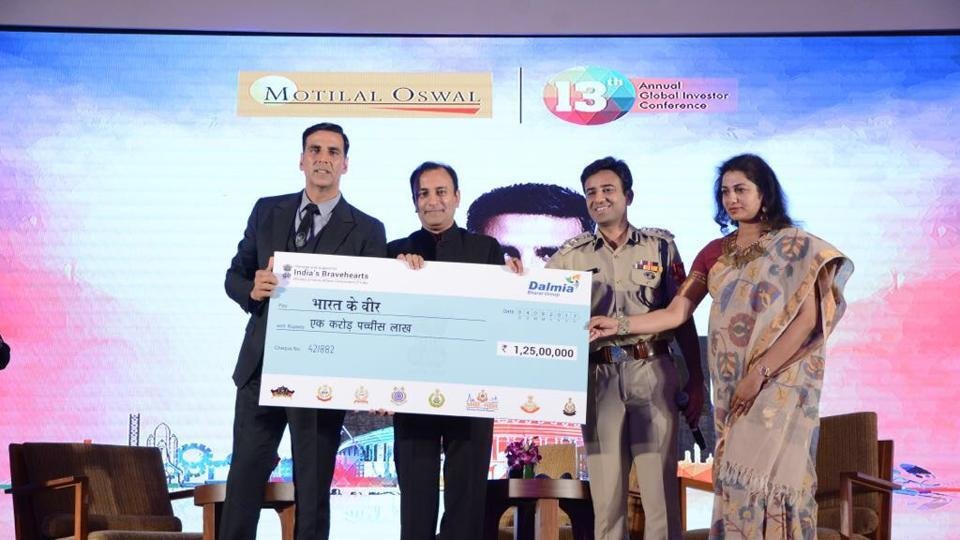 In a report in Hindustan Times, Akshay said:
"These martyrs belong to various states of India and if each corporate or CEO pledged to adopt martyrs of at least one state, we could raise enough funds to remove as many soldiers' details from the side as possible."
He added how it was the right place for him to talk about the initiative. 
"I just felt like talking about the Bharat Ke Veer initiative because the entire audience comprised high profiled individuals with influence and resources. If they won't come forward for the cause of our armed forces, who will?"
And right after he spoke, many CEOs and corporate honchos pledged to help and collected ₹6.5 crores for the families of martyred soldiers in just few minutes.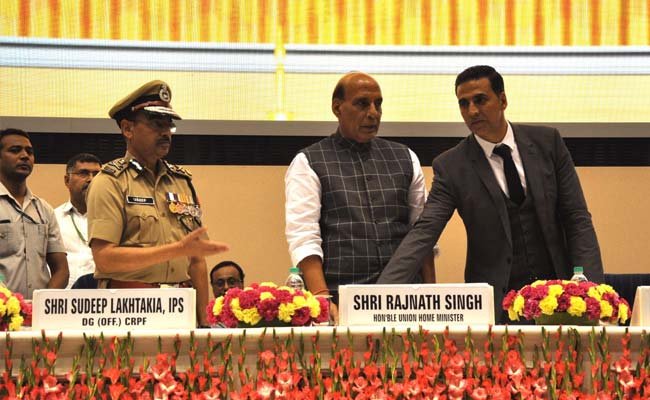 Seeing the actor's enthusiasm and passion towards the cause, all the major businessmen decided to support this fabulous cause and gave their bit of contribution.  
Great move, Akshay. More power to you!